Spring-themed desserts with mini eggs take a beloved Easter candy up a notch.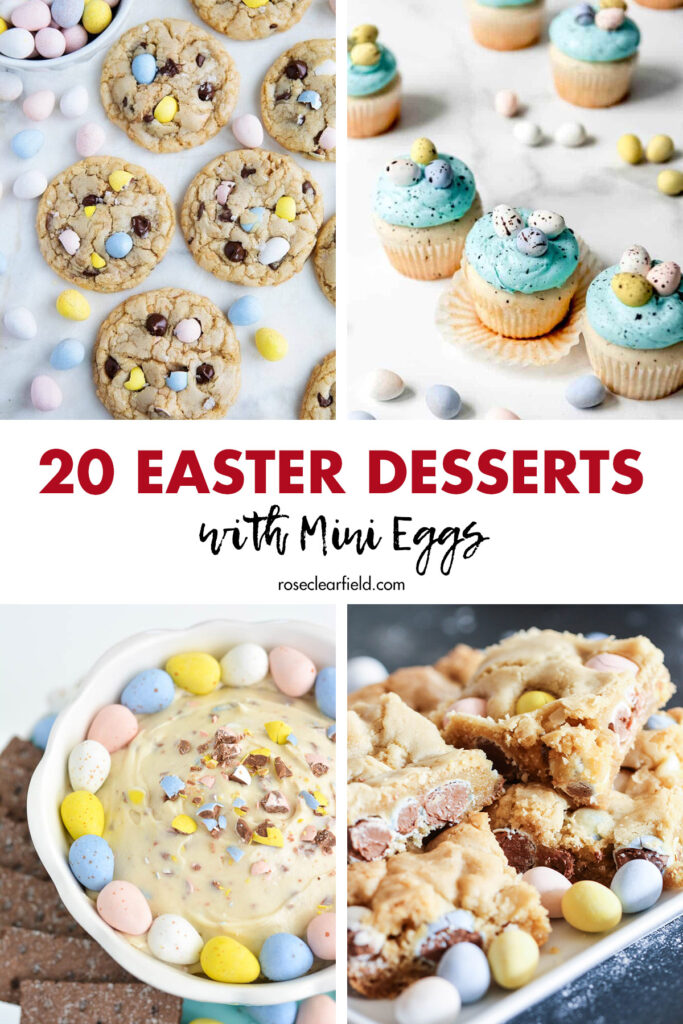 Mini chocolate eggs are a fantastic dessert on their own. Like many types of candy, they're also great in sweet recipes. If you love holiday baking or are simply looking for more ways to enjoy mini eggs, consider putting them into desserts.
I've rounded up recipes for cookies, bars, cakes, pies, brownies, cheesecakes, cupcakes, fudge, and more. There are multiple no-bake desserts. While a few baking projects are a little more involved, most of these recipes are easy with short ingredient lists.
Don't feel limited to making these desserts with the mini Cadbury chocolate eggs. Any mini eggs work well. M&M peanut butter eggs are another great option. You can also chop up larger Easter chocolate.
Happy baking and happy Easter!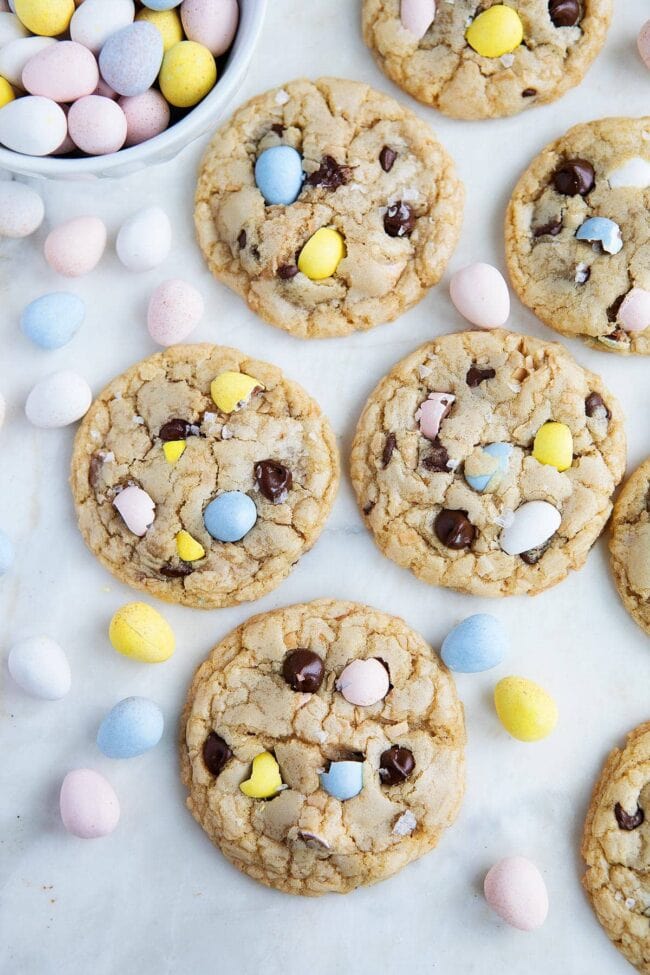 Cookies
Two Peas and Their Pod's Cadbury mini egg cookies are everything that you love about classic chocolate chip cookies but with mini eggs. She adds shredded coconut to the recipe, which is the perfect spring touch.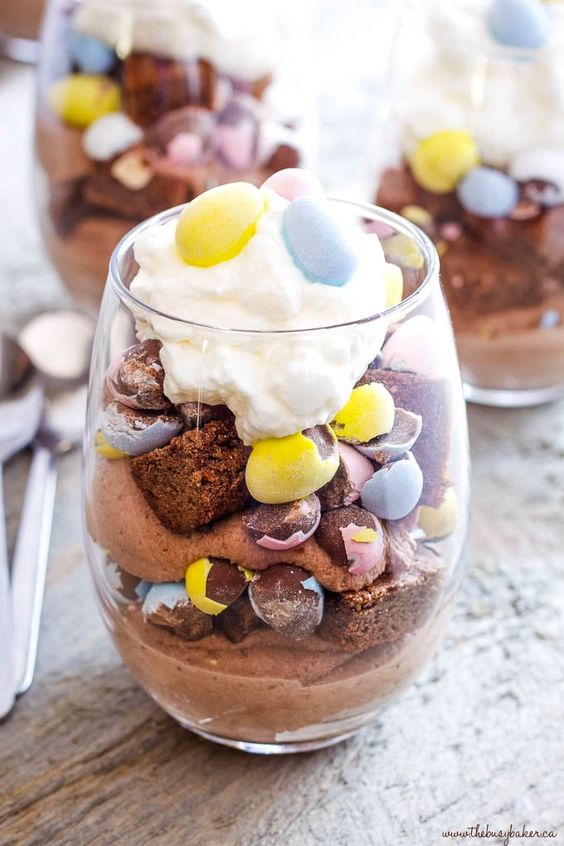 Brownie parfaits
The Busy Baker's mini egg Easter brownie parfaits feature layers of chocolate cream, fudgy brownies, whipped cream, and of course, mini eggs. Top the final layer of whipped cream with a few more mini eggs for a pop of pastel color.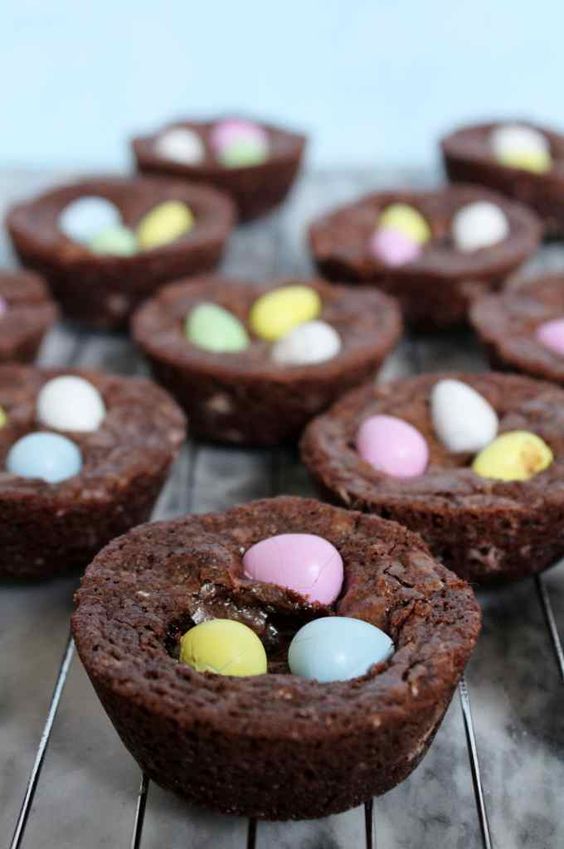 Brownie bites
You can add mini eggs to any brownie recipe. But I love the concept of Zest and Simmer's mini egg brownie bites for Easter gatherings to create the perfect serving sizes, each topped with colorful eggs.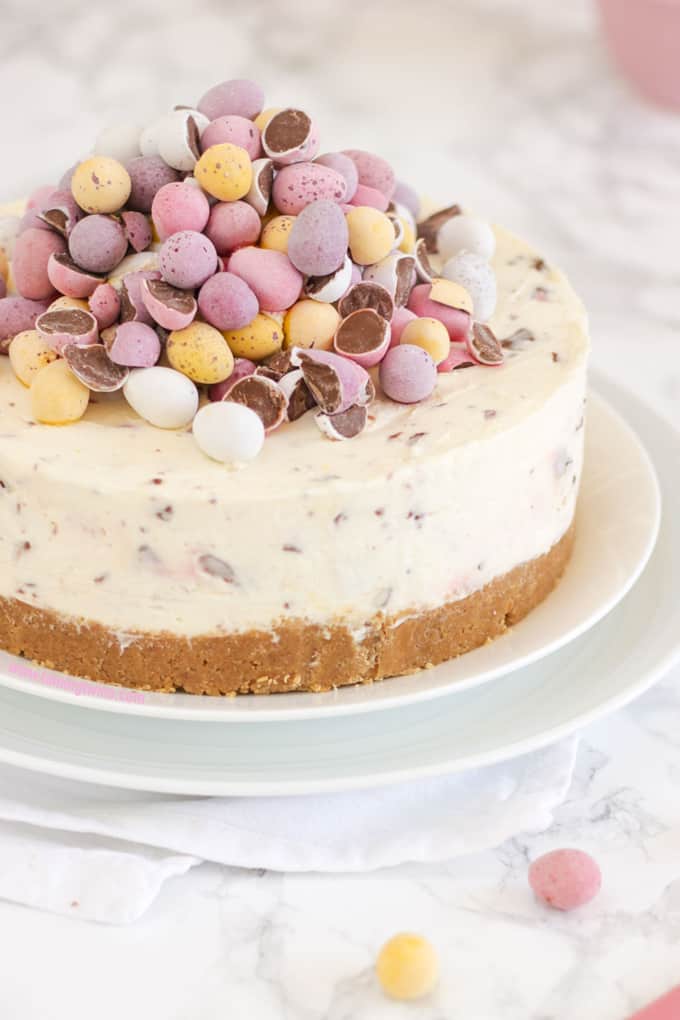 No-bake cheesecake
Taming Twins' no-bake mini egg cheesecake is absolutely stunning and sure to become a go-to dessert for Easter and beyond. She has a ton of great tips to ensure the cheesecake turns out perfectly every time.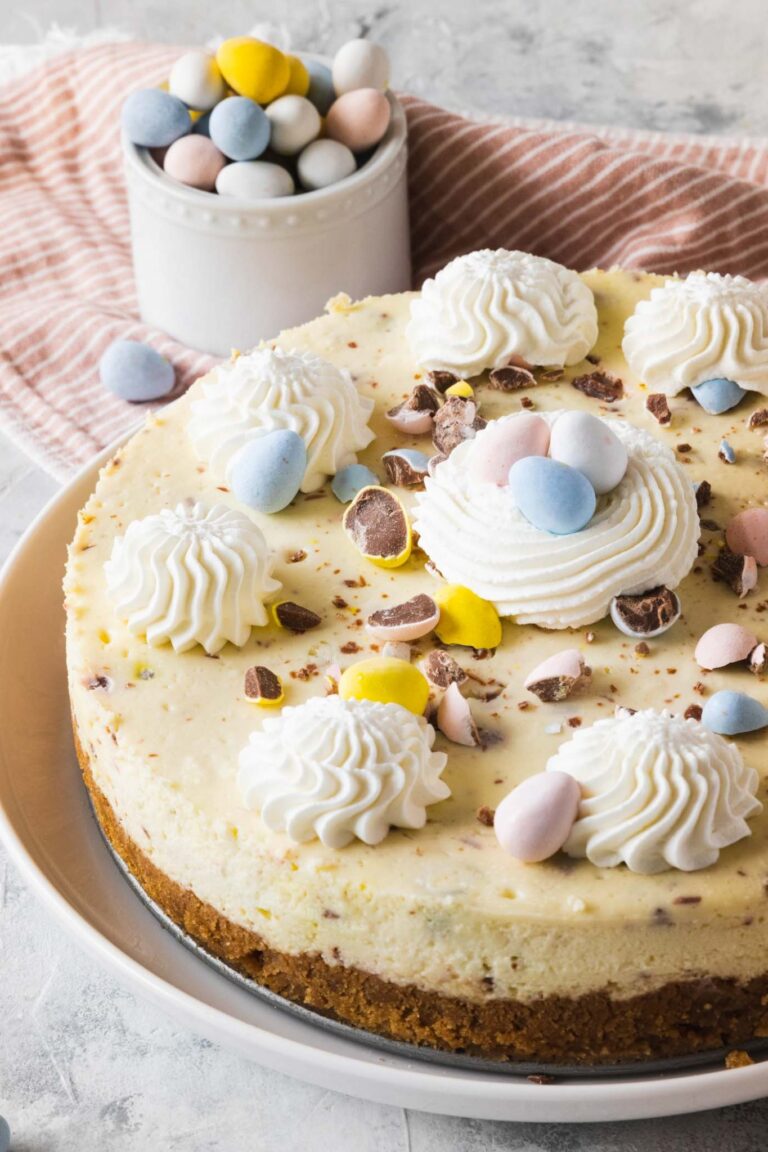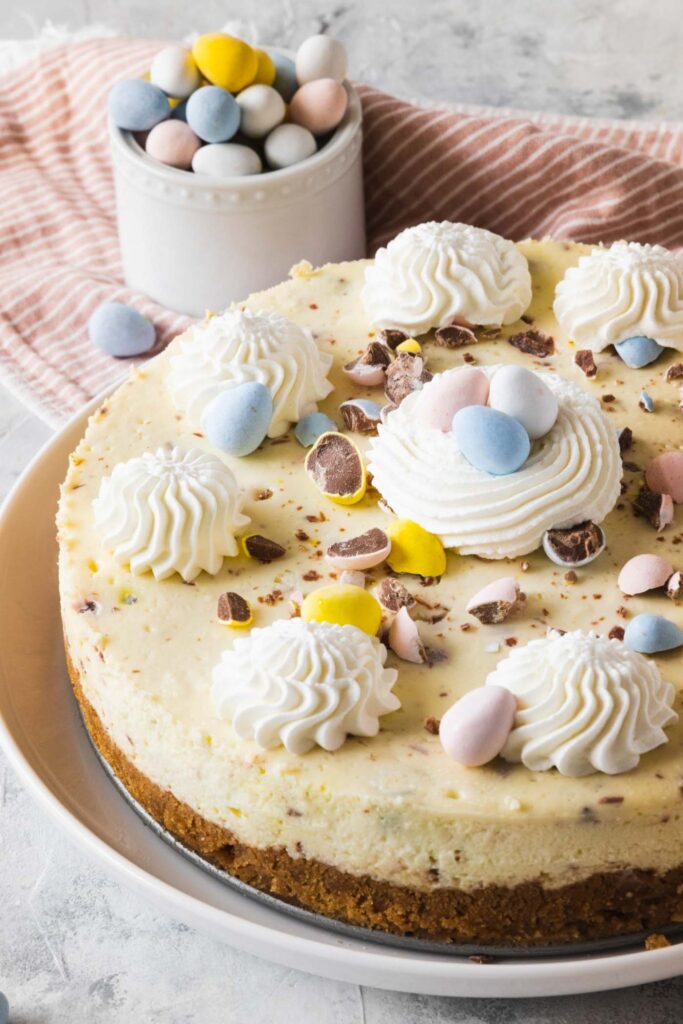 Cheesecake
If you prefer the flavor and texture of traditional cheesecake, make Sugar and Cloth's Easter egg cheesecake. She also has lots of pro tips to guarantee that your cheesecake turns out perfectly every time.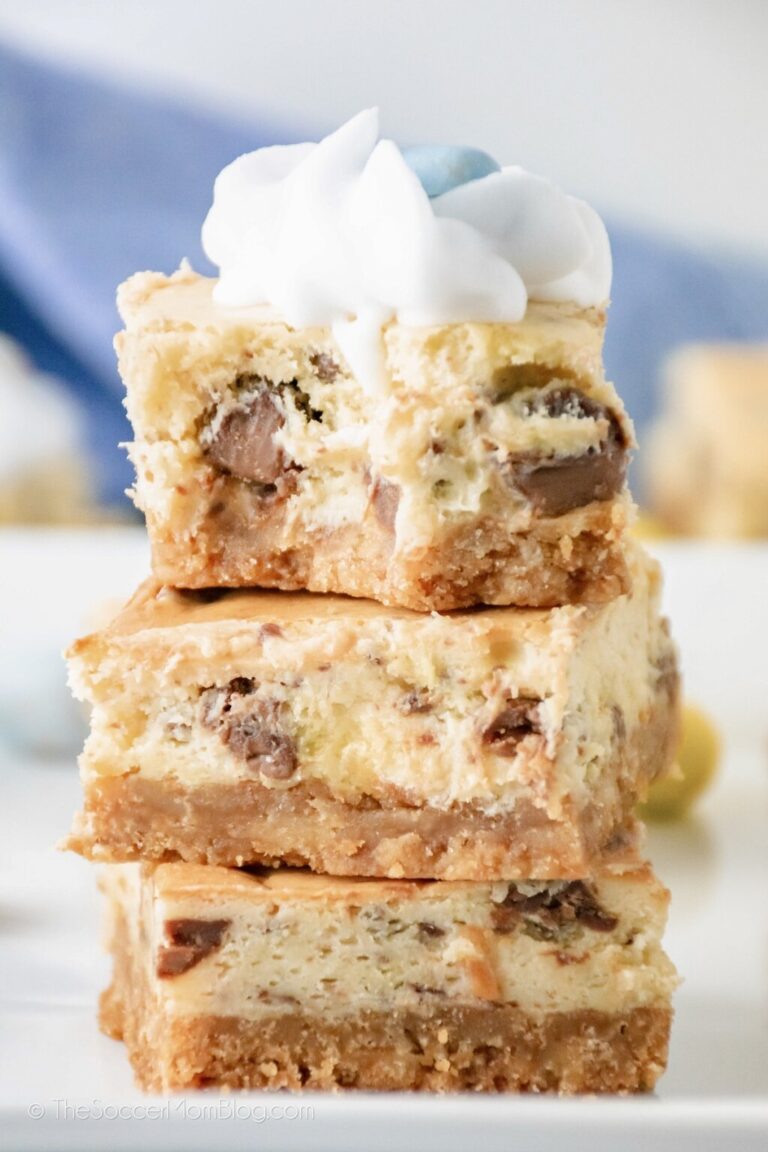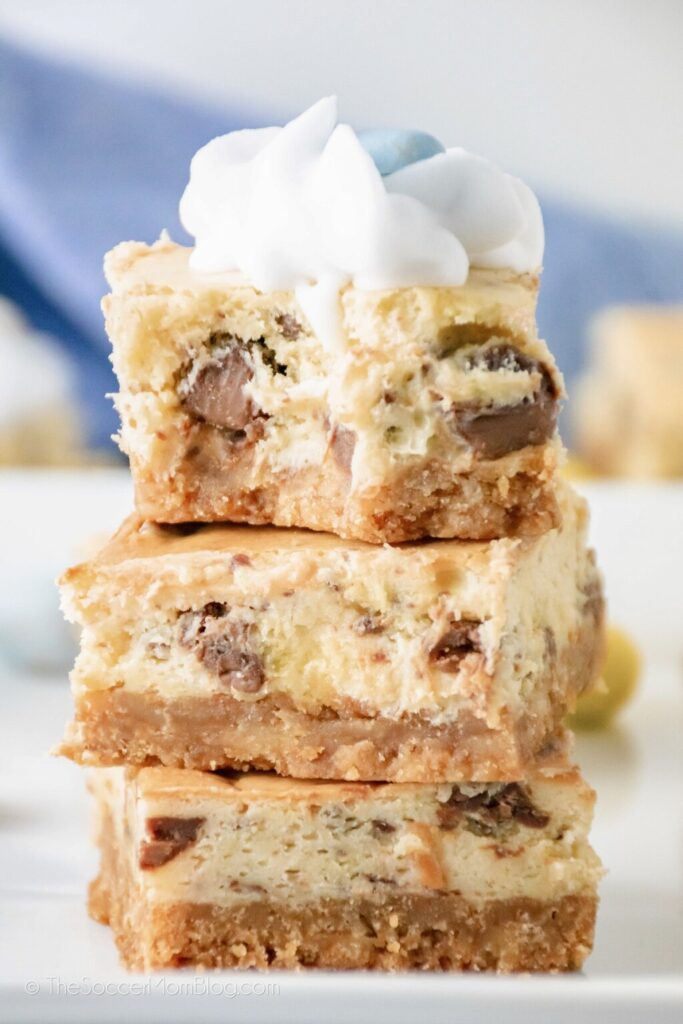 Cheesecake bars
Cheesecake bars are much less intimidating to make than regular cheesecake and are ideal for entertaining because you can slice them ahead of time. The Soccer Mom Blog's mini egg cheesecake bars feature a vanilla wafer crust with rich cheesecake and mini chocolate eggs.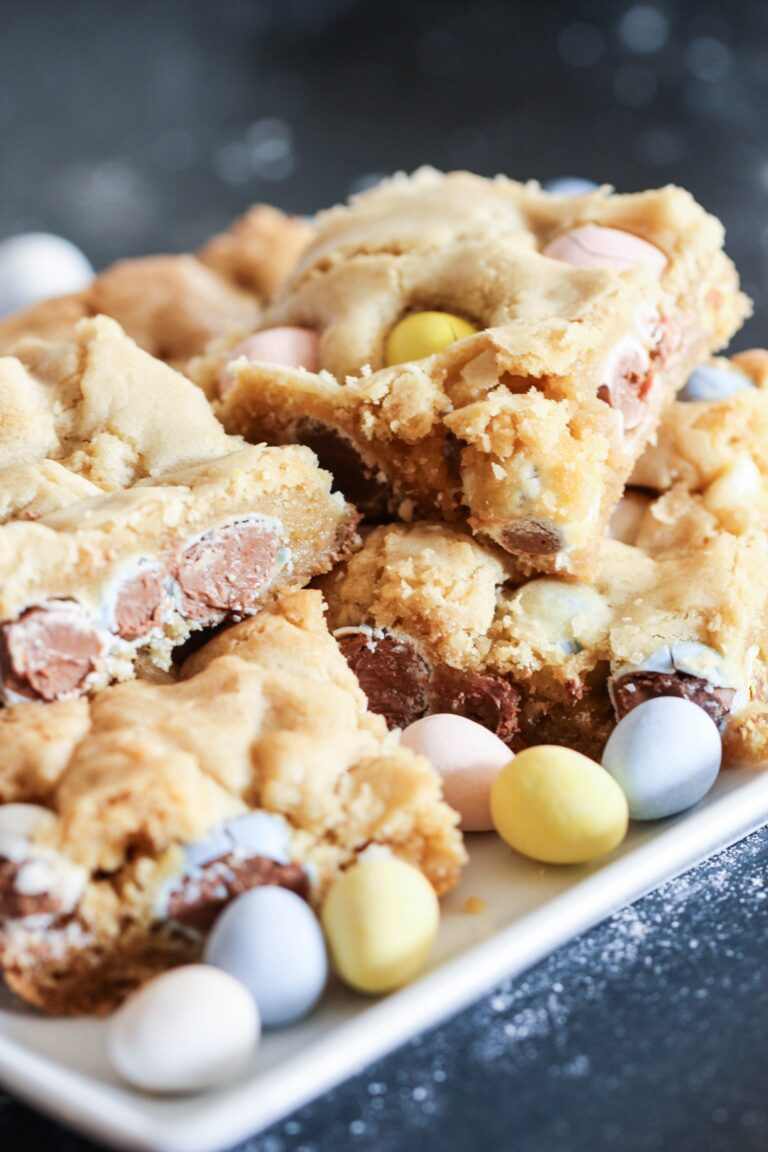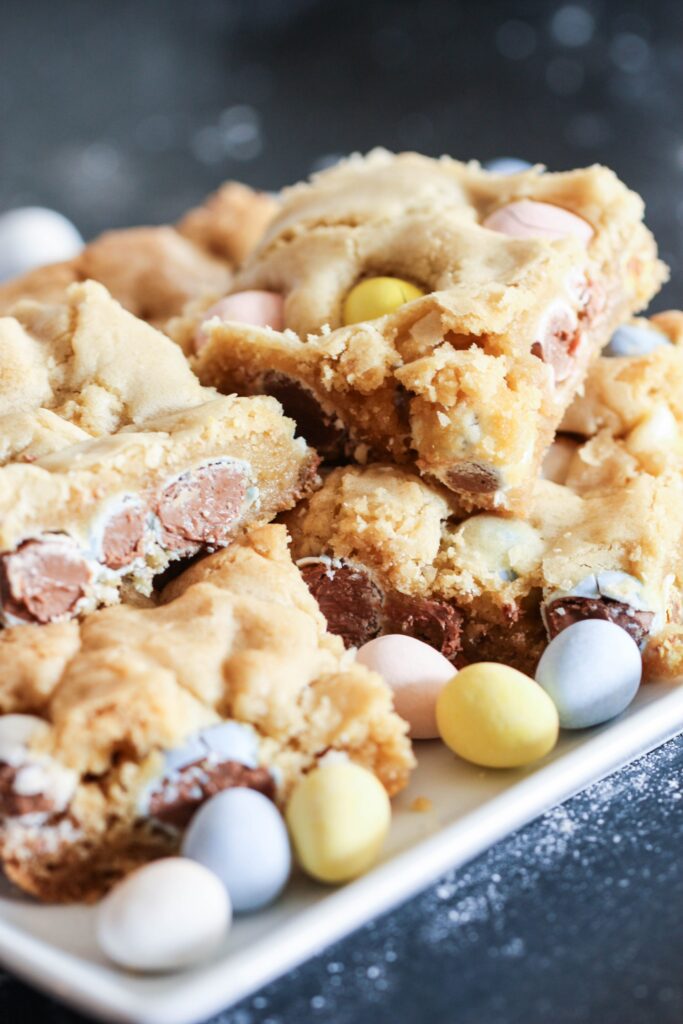 Blondies
Mini eggs take classic blondie bars up another level. Six Sisters' Stuff's mini egg blondies also have white chocolate chips, which add such nice color and flavor balance.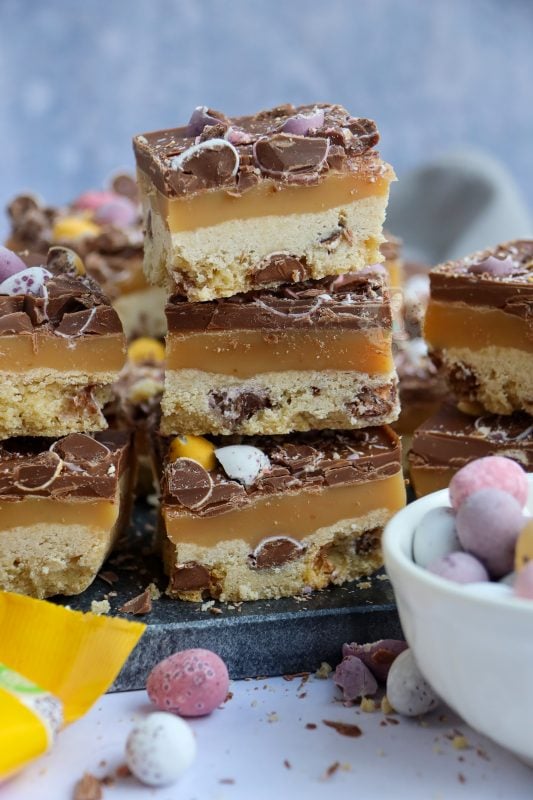 Millionaire shortbread
Traditional millionaire shortbread is such a fabulous concept. Mini eggs bring it up another notch. The key in Jane Patisserie's mini egg millionaire shortbread is to add mini eggs to the crust. Then top the crust with homemade caramel, chocolate, and more mini eggs.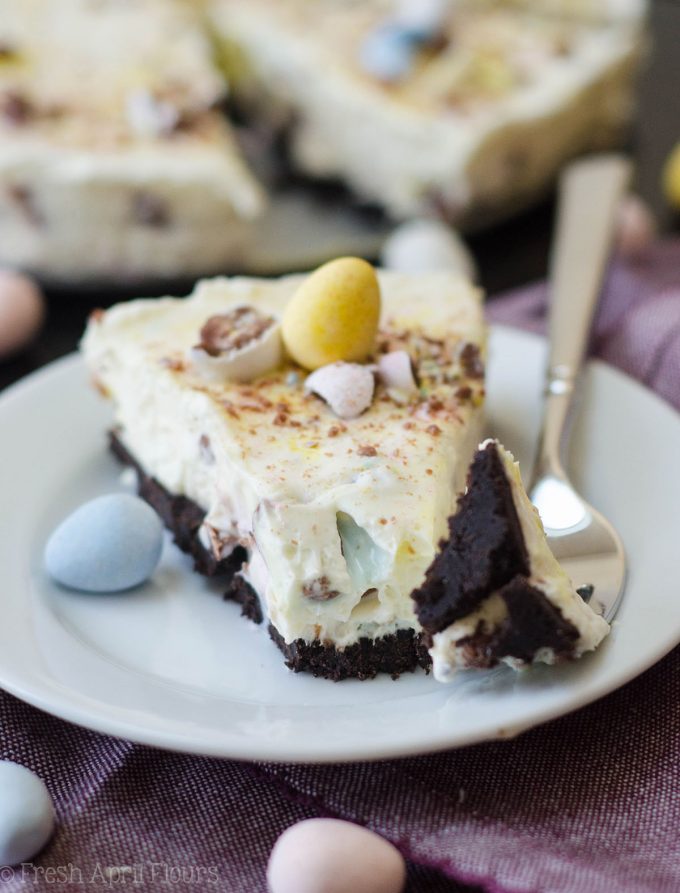 Pie
Fresh April Flours' no-bake mini egg pie features an Oreo crust, cream cheese and whipped cream filling, and powdered sugar and chopped mini eggs topping. The recipe is so simple, but everyone will be impressed that you made pie from scratch.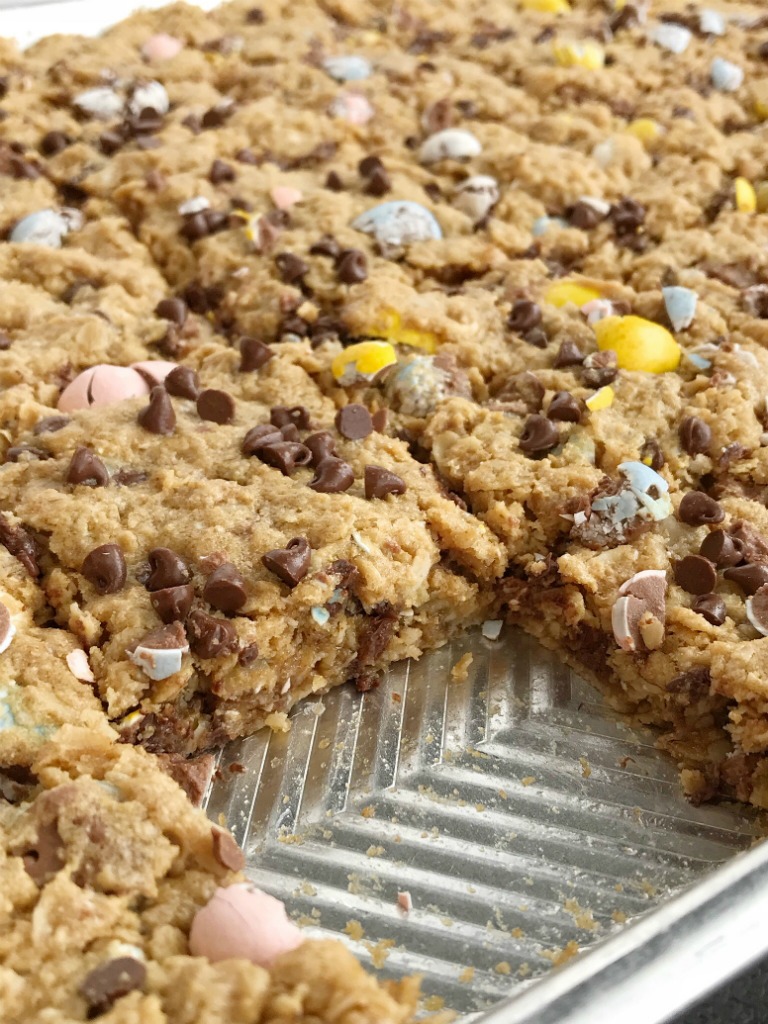 Cookie bars
I'm always a fan of cookie bars because you get the taste of homemade cookies that you love with so much less work. Together as a Family's mini egg cookie bars consist of their brown sugar-based cookie bar recipe, loaded with mini eggs and mini chocolate chips.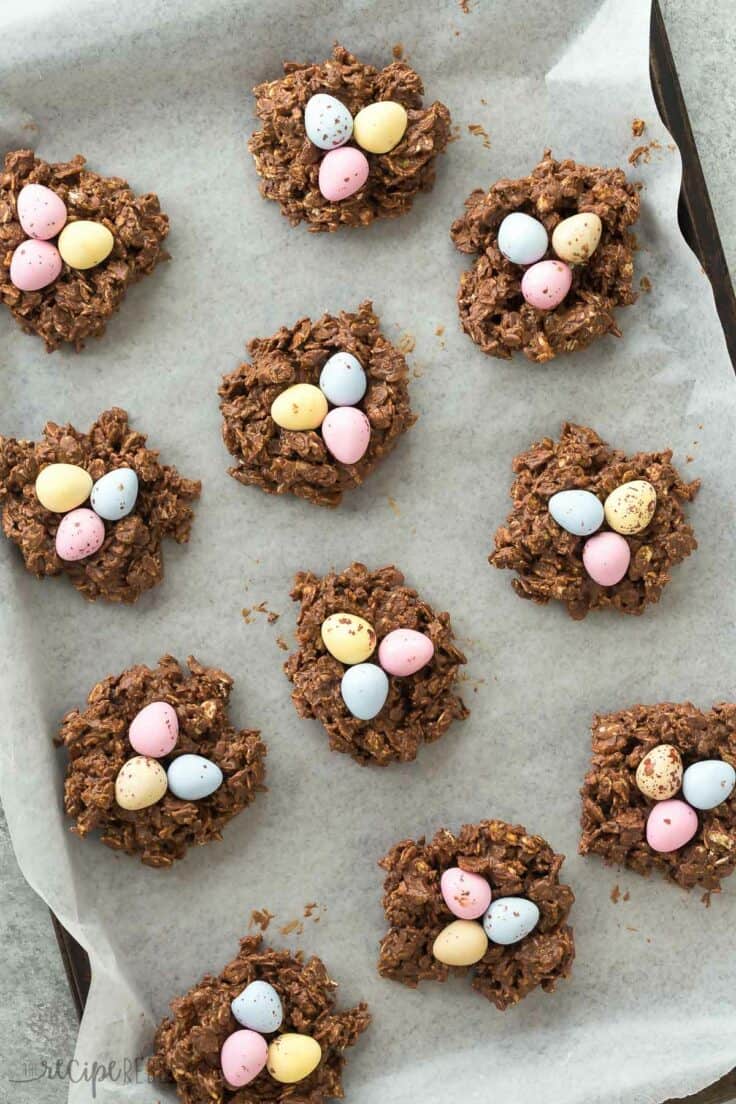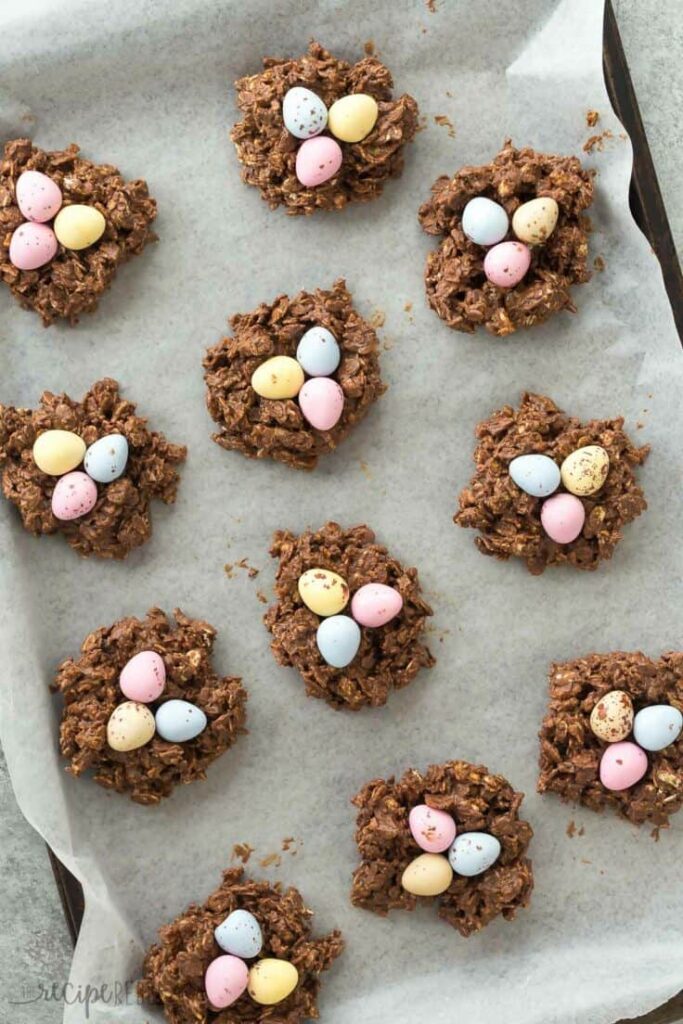 No-bake nest cookies
The concept of transforming classic no-bake chocolate peanut butter cookies into nests for the Easter holiday is so sweet. The Recipe Rebel's no-bake birds' nest cookies include oats and crushed cornflakes for so much texture.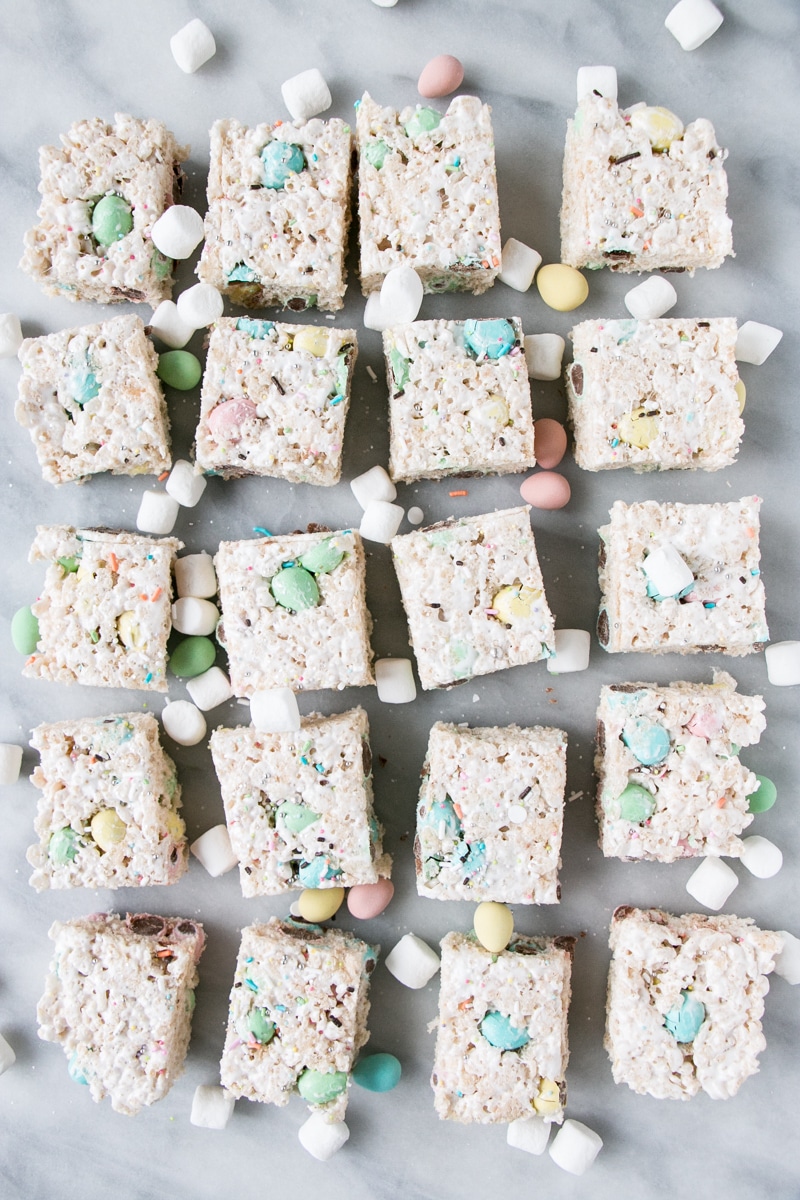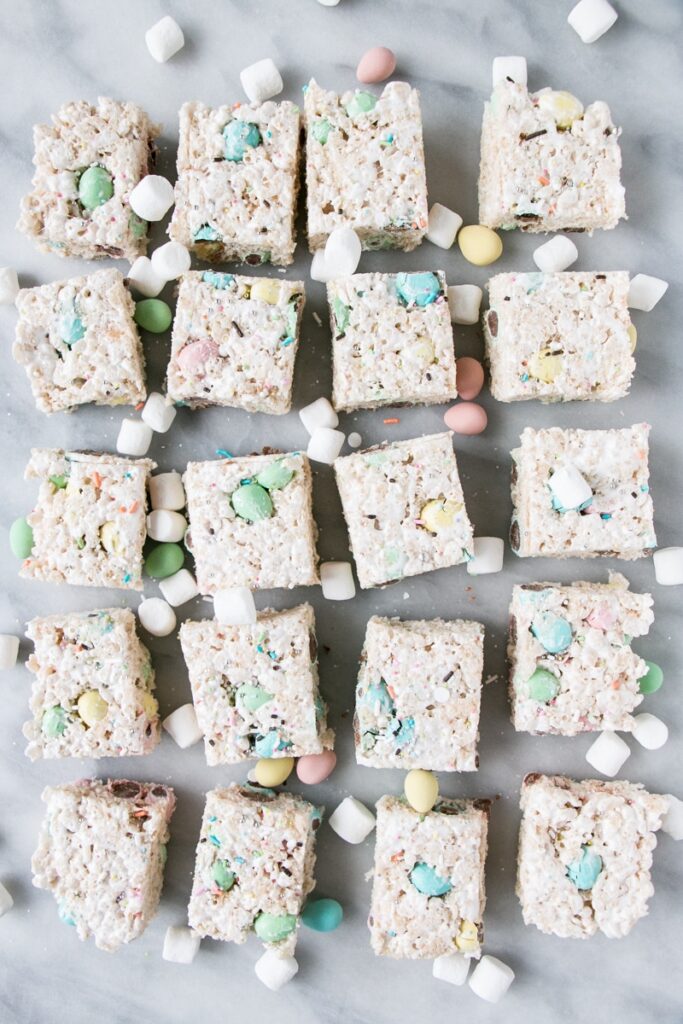 Rice Krispie treats
It's so much fun to customize Rice Krispie treats for different holidays and other occasions. My Kitchen Love's mini egg Rice Krispie treats are just four ingredients and only take 20 minutes to make.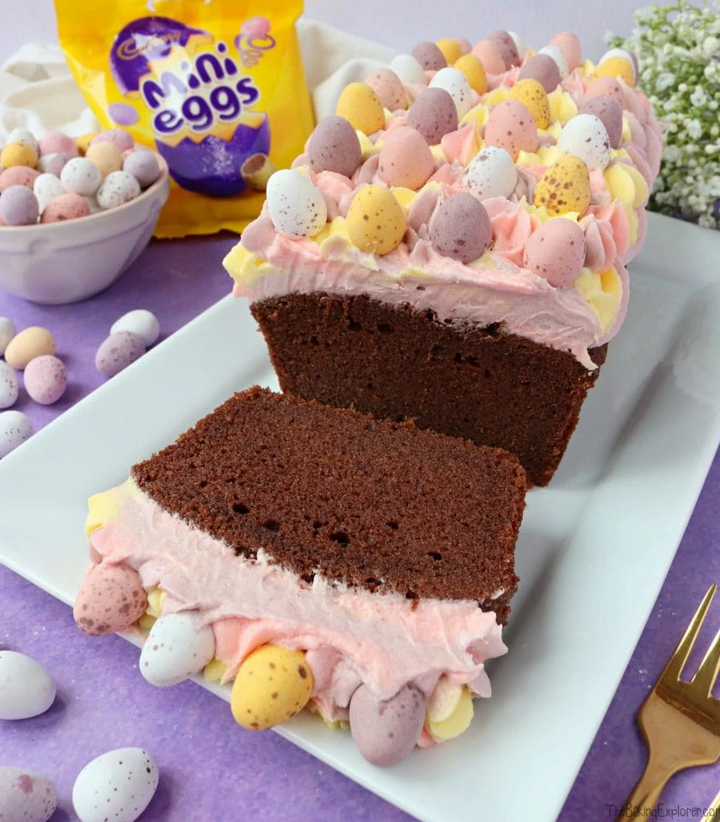 Chocolate loaf cake
The Baking Explorer's mini egg chocolate loaf cake is one of the most involved recipes in this round-up but well worth the effort. The frosting is so beautiful, and the mini chocolate eggs are the perfect finishing touch.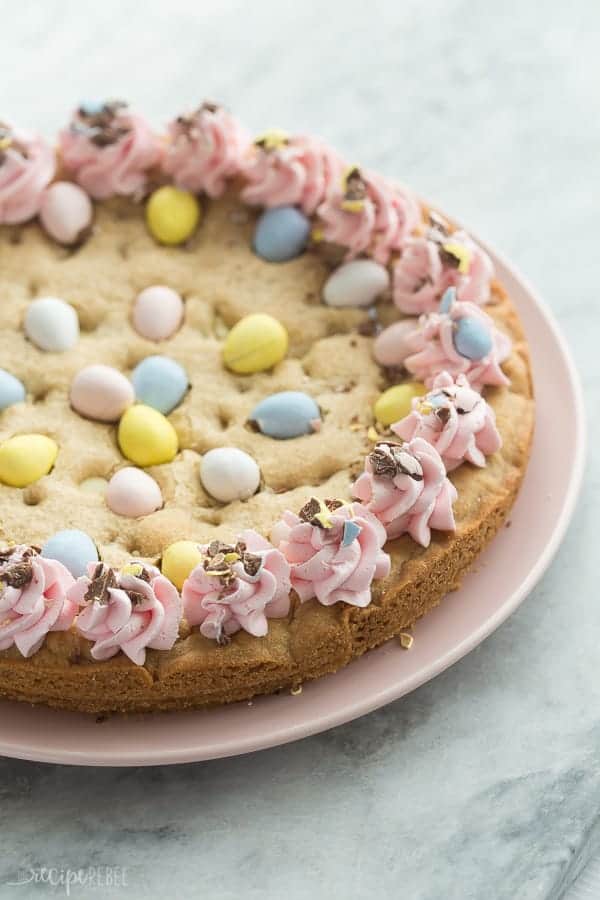 Cookie cake
The Recipe Rebel's mini egg cookie cake is a fun variation of the cookie bar concept. You get a wonderful homemade cookie dessert without the effort of making individual cookies. Her cookie cake is so beautiful with mini eggs on top and pastel buttercream to finish the dessert.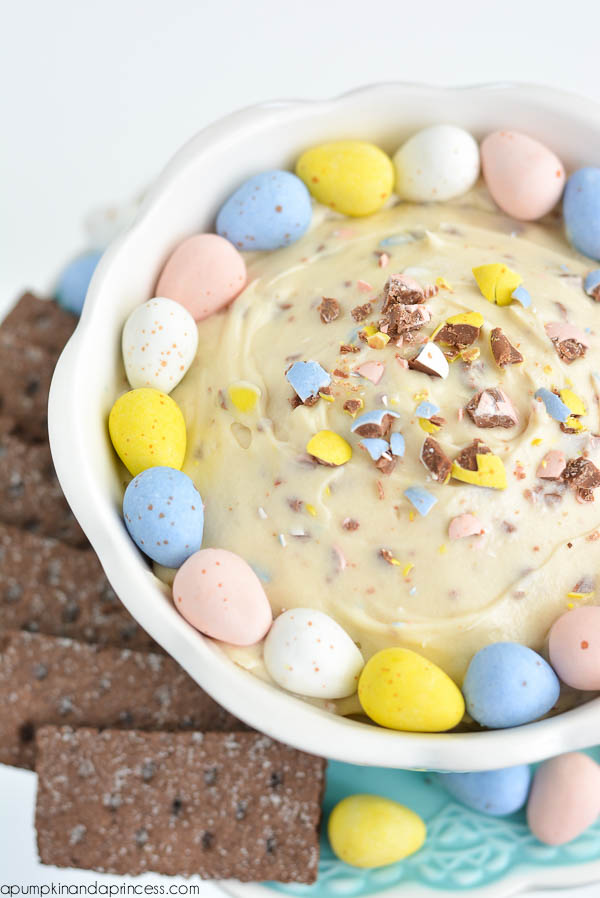 Cookie dip
A Pumpkin and a Princess's mini egg cheesecake dip is a creamy dessert dip filled with crushed mini eggs. It's ideal for an Easter potluck or brunch.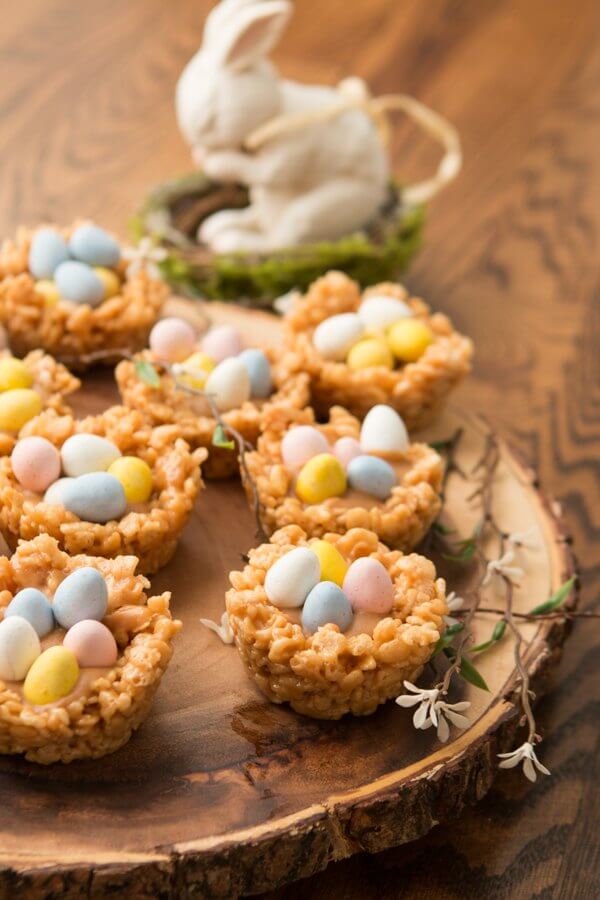 Peanut butter cream-filled Rice Krispie nests
In case you needed another nest cookie option, Oh Sweet Basil's peanut butter cream-filled mini egg Rice Krispie nests are too adorable. The recipe is so simple, and the nests look so fancy.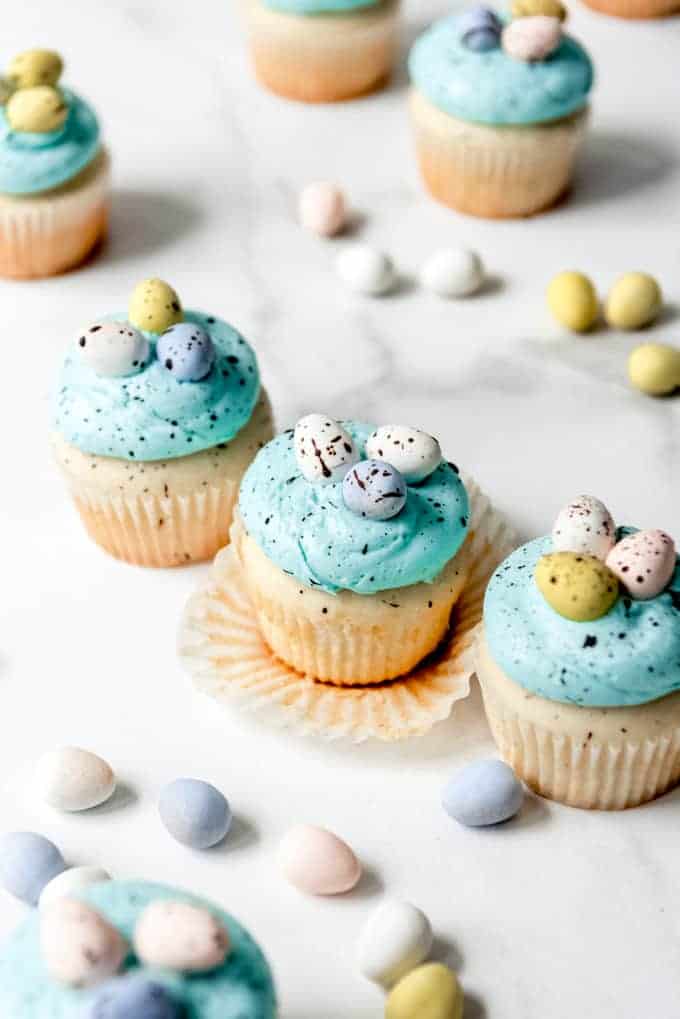 Cupcakes
You can top any frosted cupcakes with mini eggs or add them to the cupcake batter. I had to share House of Nash Eats' adorable robins' egg speckled Easter cupcakes. The blue-speckled frosting could not be sweeter and is so easy to make.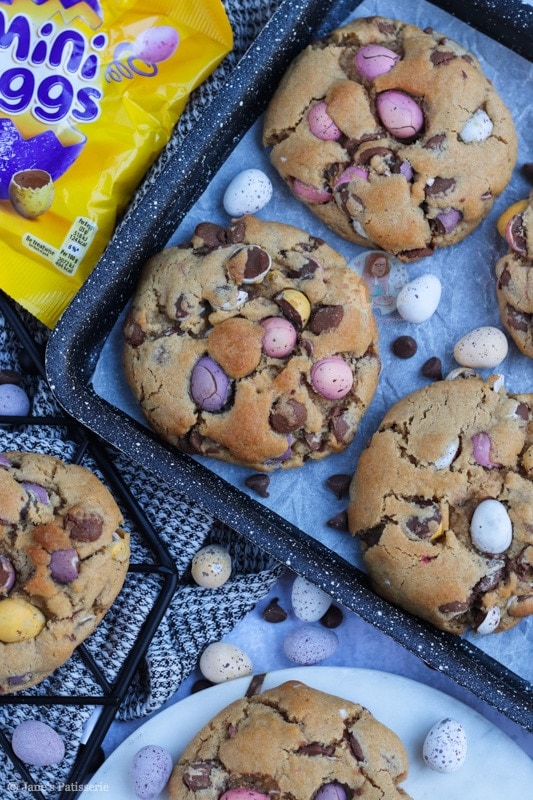 NYC cookies
NYC-style cookies are big, thick cookies that are soft on the inside with crispy edges and lots of add-ins. Jane Patisserie's mini egg NYC cookies are stuffed with both chocolate chunks and chopped mini eggs.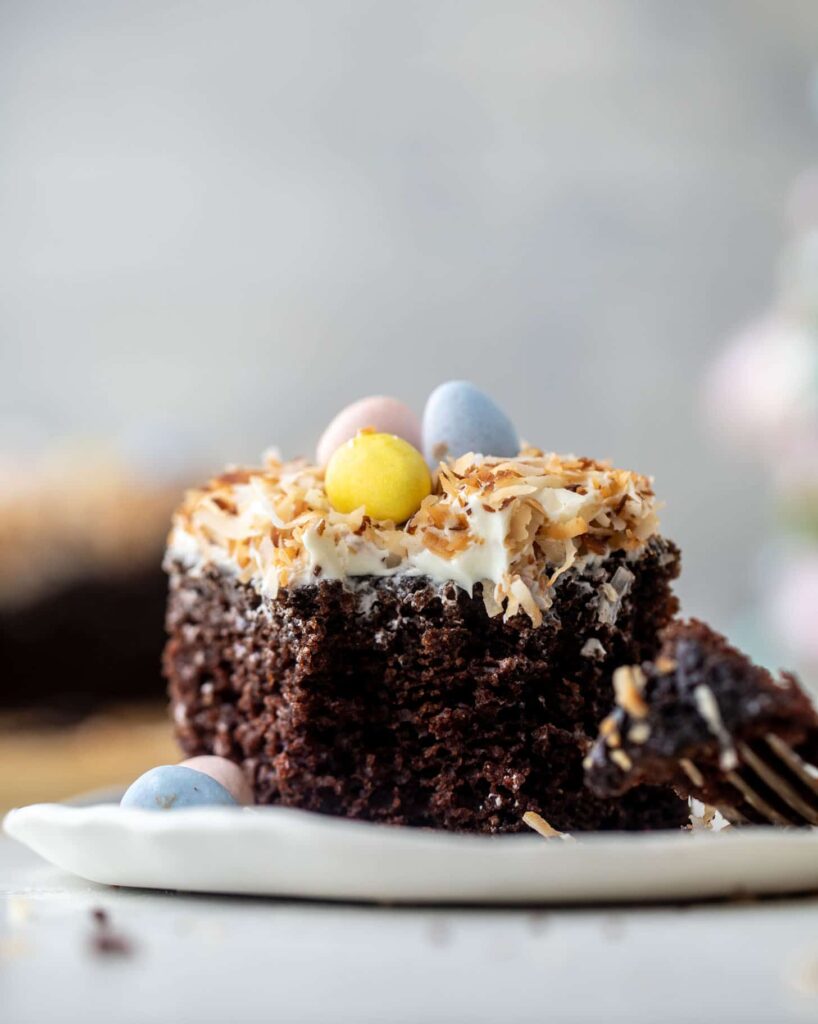 Chocolate cake
Cake topped with mini eggs is another dessert concept that you can customize with the frosted cake of your choosing. How Sweet Eats' chocolate coconut Easter cake features moist chocolate sheet cake topped with coconut cream cheese frosting, toasted coconut, and mini eggs.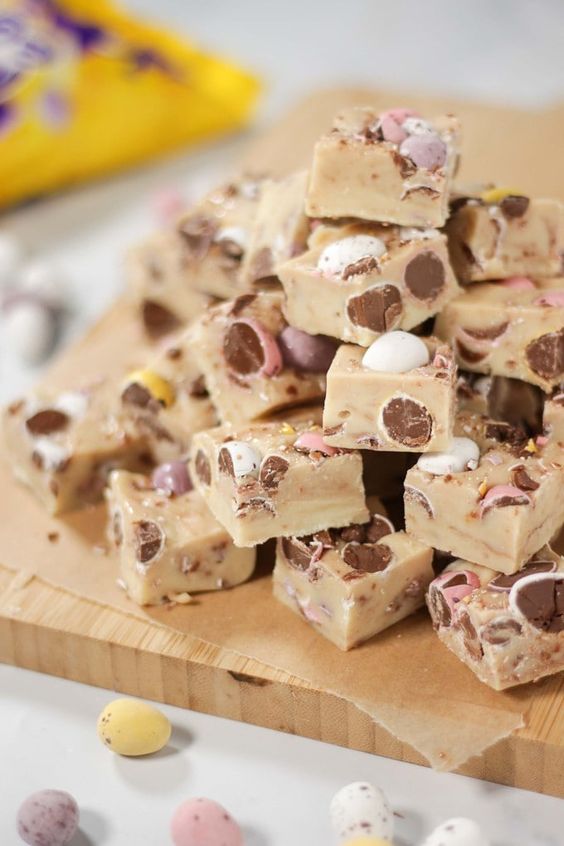 Fudge
Taming Twins' mini egg fudge contains just three ingredients and comes together in the microwave in a few minutes. Fudge is the perfect homemade treat for family, friends, neighbors, co-workers, and teachers.
Pin this post for easy access to the desserts with mini eggs resource later!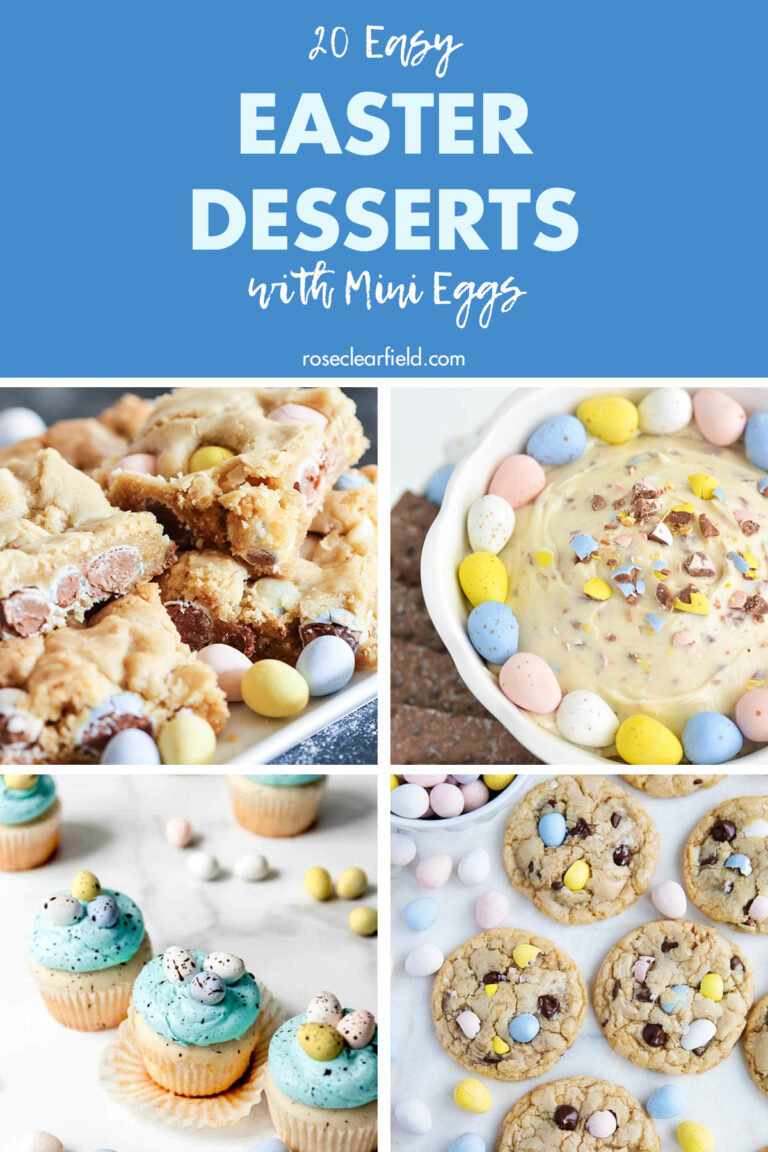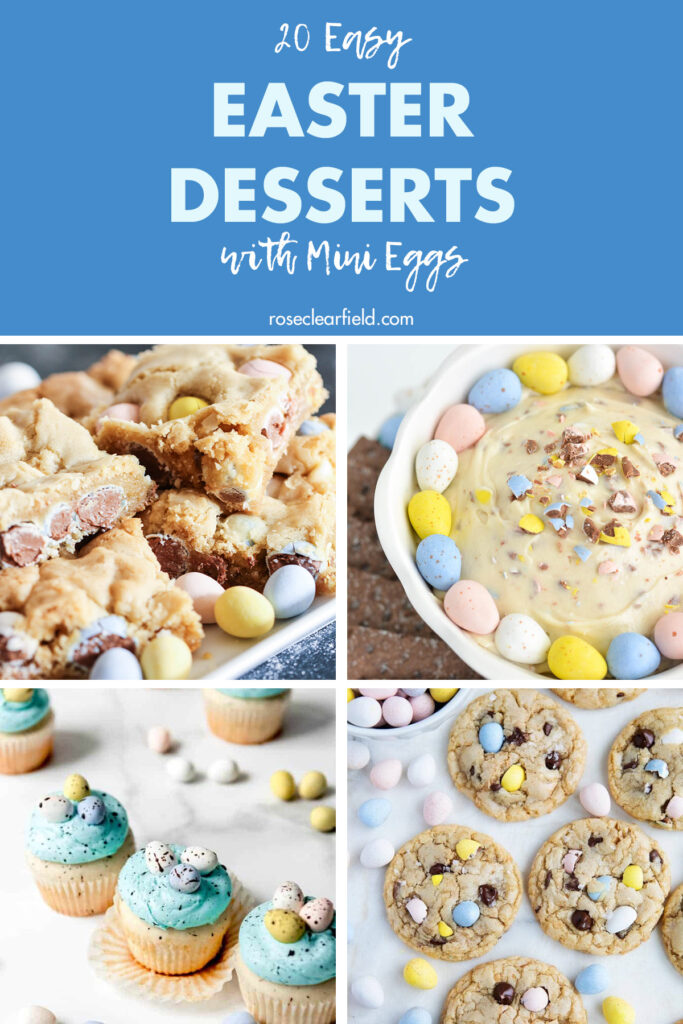 Did you make one or more of the desserts with mini eggs in this recipe round-up?

I want to see them! Tag your photos #RoseClearfield on Instagram or Twitter or post a photo to my Facebook page. Make sure to tag the recipe authors as well!
More Easter resources: