I'm sharing a simple Valentine's Day décor project with you today: DIY easy Valentine's Day subway wall art.
Is anyone else in shock that it's less than a month until Valentine's Day? I feel like I just changed out my Christmas decor for New Year's decor. How are we moving on to Valentine's Day already? Please tell me that I'm not the only one still struggling to find any sort of post-holiday, regular life routine. It doesn't help that in the past couple weeks both Jake and I have been sick and I've had jury duty, been working on our Milwaukee house in between tenants, and been scrambling to finish the final components for our adoption home study. I'll feel better knowing that your January has been crazy, too.
Regardless of how your January is going, this DIY easy Valentine's Day subway wall art is perfect because it's just that. Easy. Simple. Quick. Many of you who are crafty will already have all of the supplies you need for it. If not, you can pick up everything you in need in one trip to Michaels. You'll be able to get the whole thing done in an afternoon, even with allowing time for the paint to dry.
DIY easy Valentine's Day subway wall art supplies
One 12″ x 12″ blank canvas
Light purple acrylic paint (I used Craftsmart Orchid)
Black acrylic paint
Small foam brush
Small acrylic paintbrush
1-3 sheets scrapbook paper in Valentine's Day colors/prints/patterns
Small or medium-sized heart punch or heart template
Sawtooth hanger and hammer for hanging the art
Use the small foam brush to paint the entire canvas purple, including the sides. Most likely you'll need to do 2-3 coats to ensure full coverage.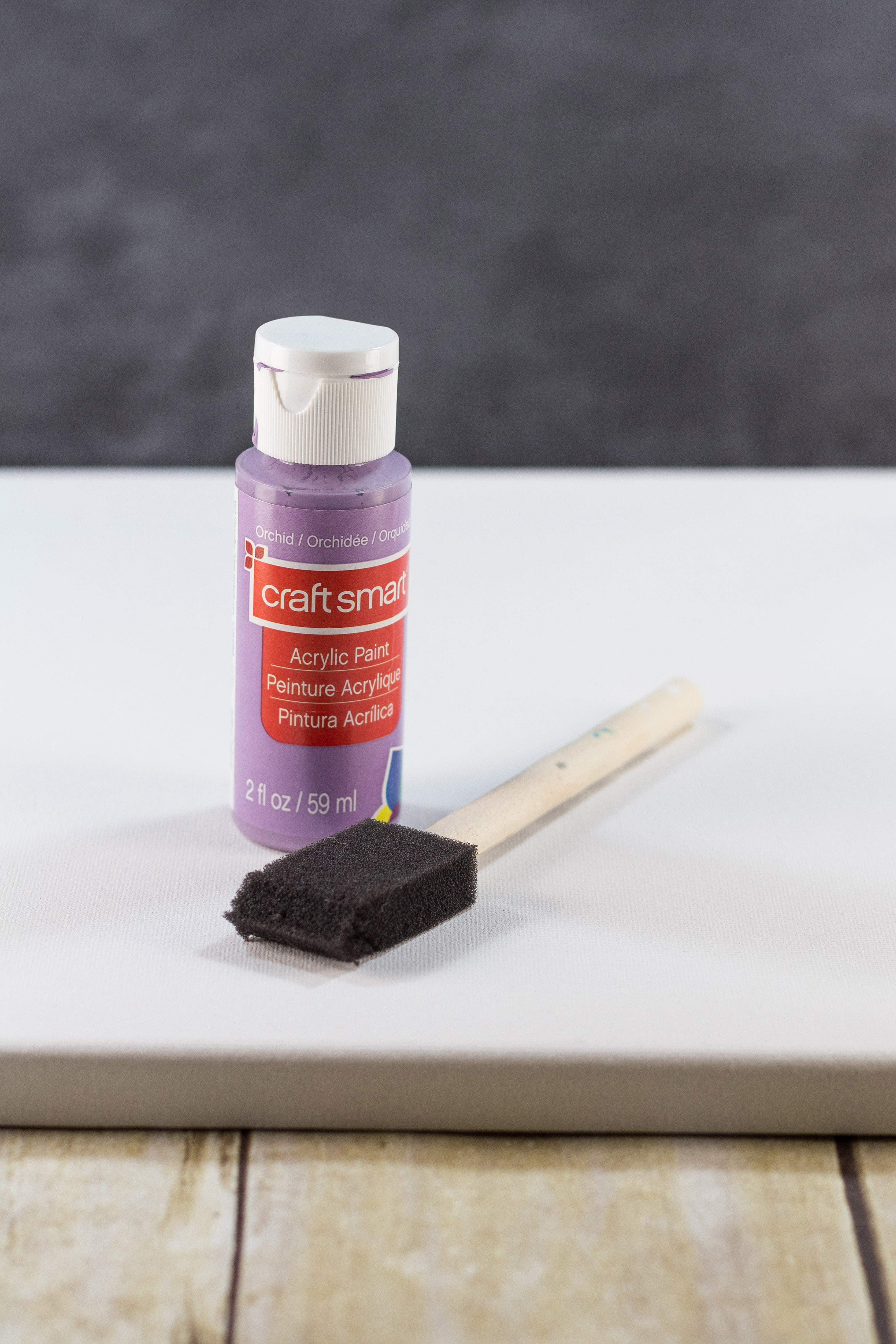 Brainstorm a list of Valentine's Day-related words for your subway art. Before you begin painting your words, you may want to create a pencil sketch.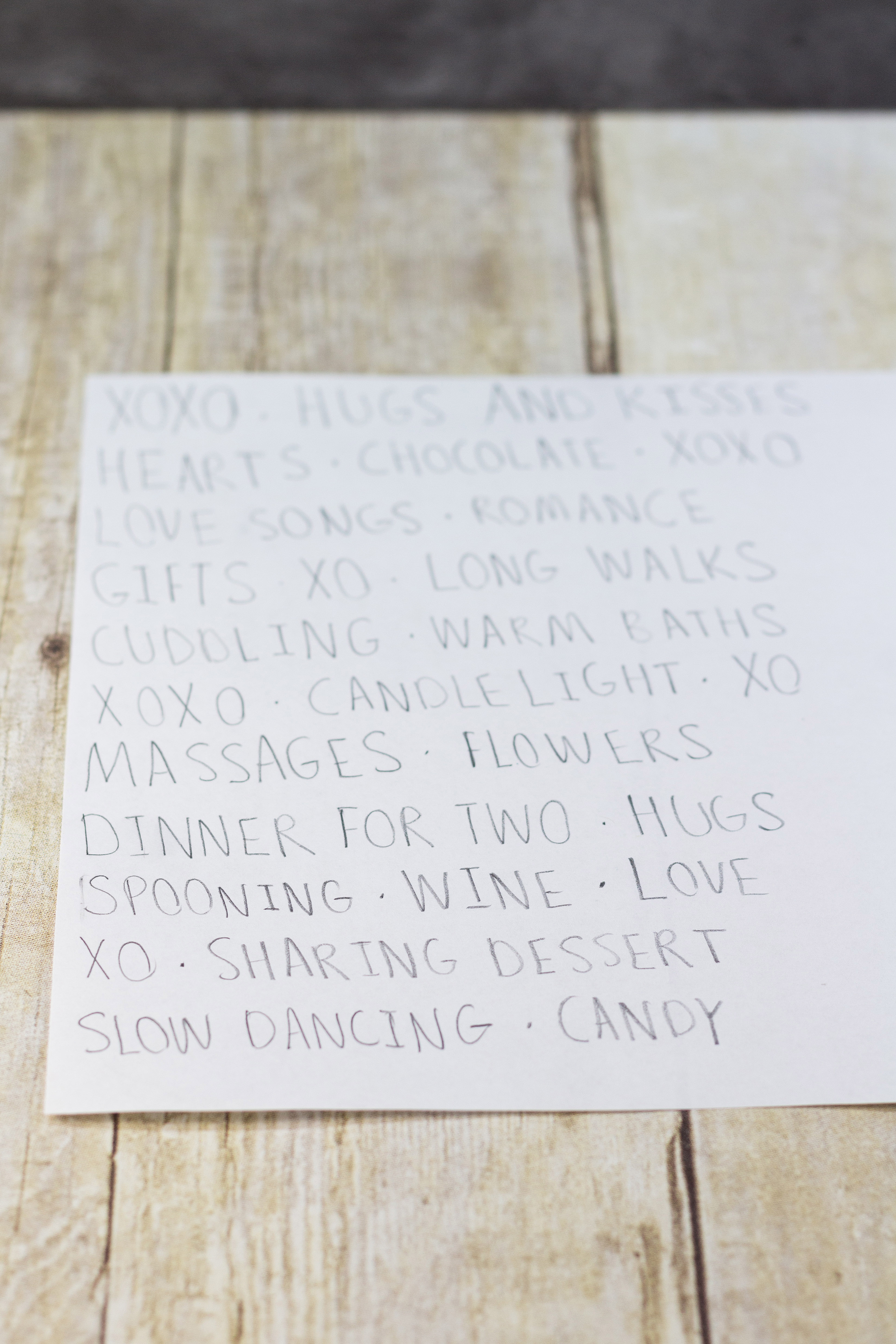 I also recommend practicing painting a few words on scrap paper before attempting painting on canvas to get comfortable with the technique.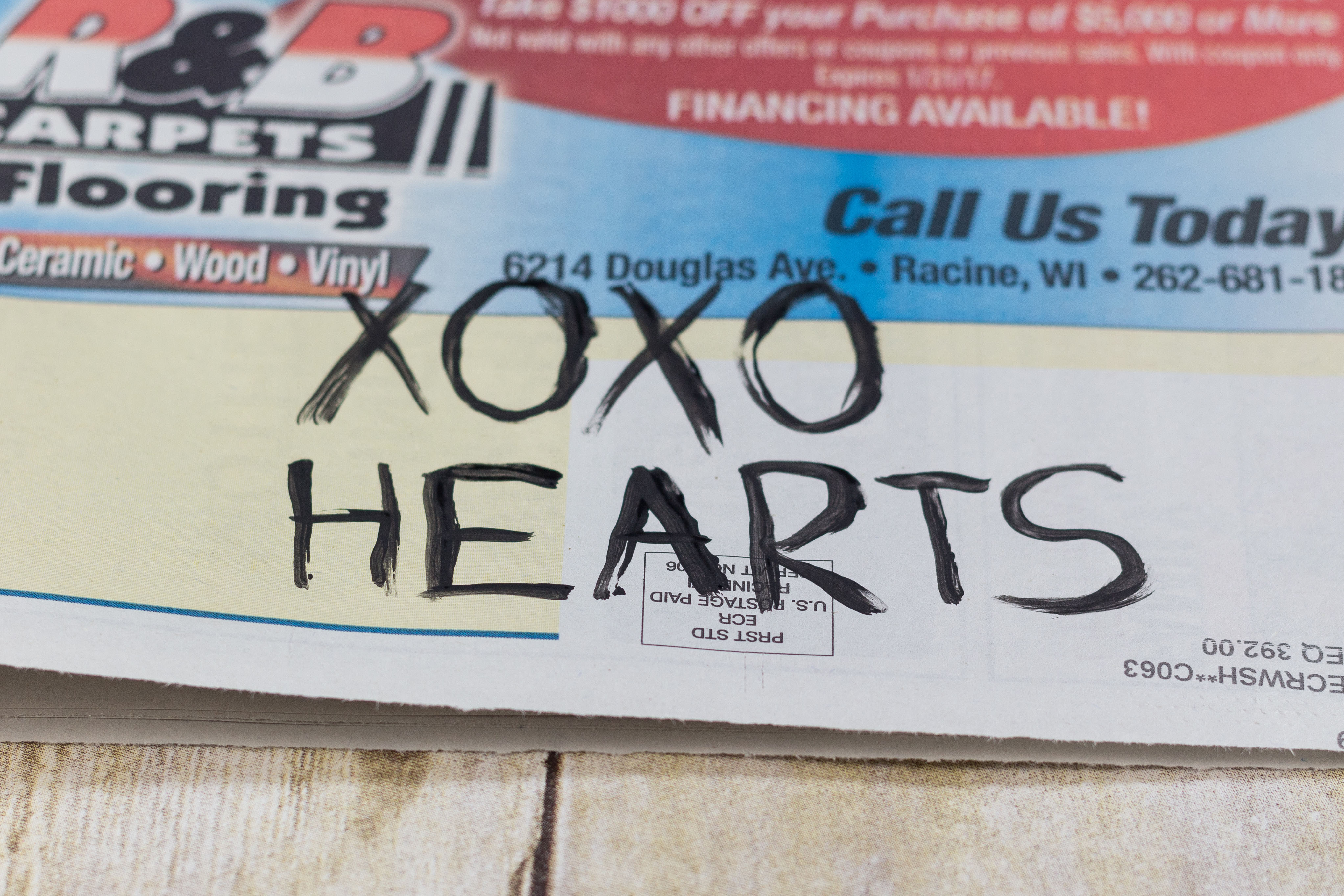 When you're ready to start painting, go slow. Step back and check your progress every few letters to ensure you're painting straight, even, well-spaced letters. I know it may seem a little intimidating, but if I can do it, you can, too. I painted 11 rows of Valentine's words, which means the rows are a little over 1″. Let the letters dry completely.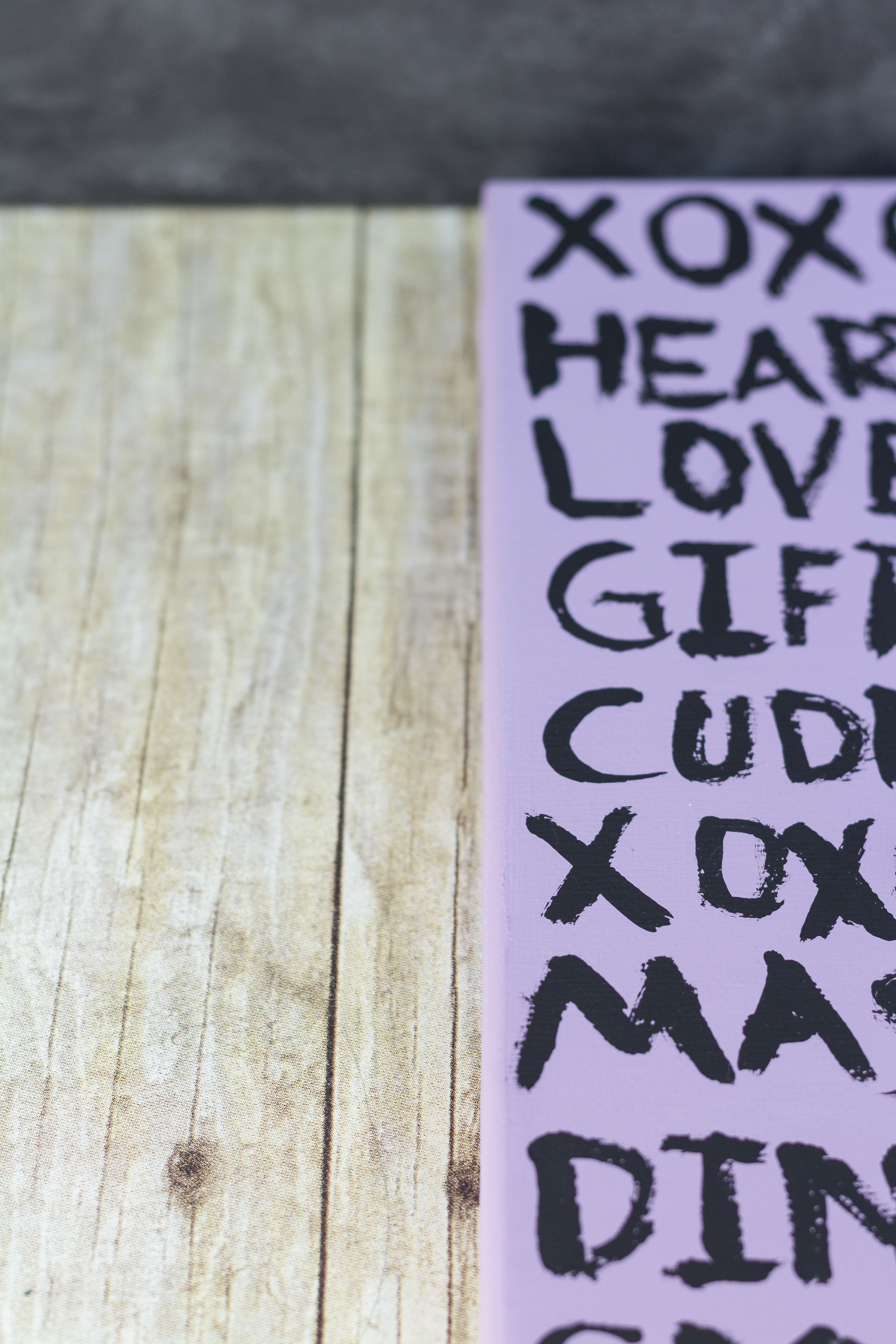 Of course, I couldn't leave the canvas as is with the Valentine's Day-related words, so I added a few hearts. You can use a heart punch or cut them out by hand.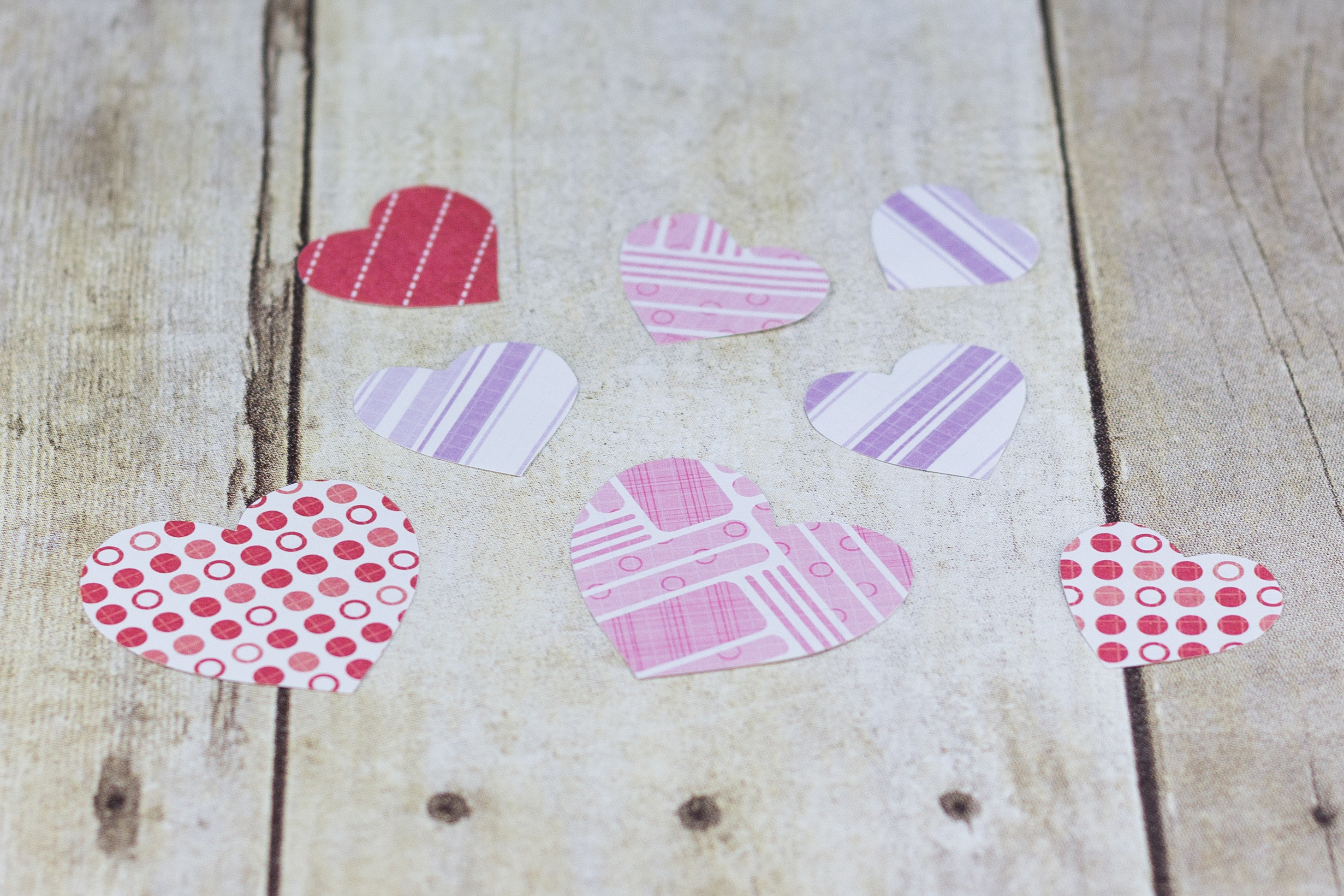 Fold each heart in half to give them a little dimension. Attach the hearts to the canvas with a thin strip of scrapbook glue or tacky glue in the center of each heart. Let the hearts dry completely.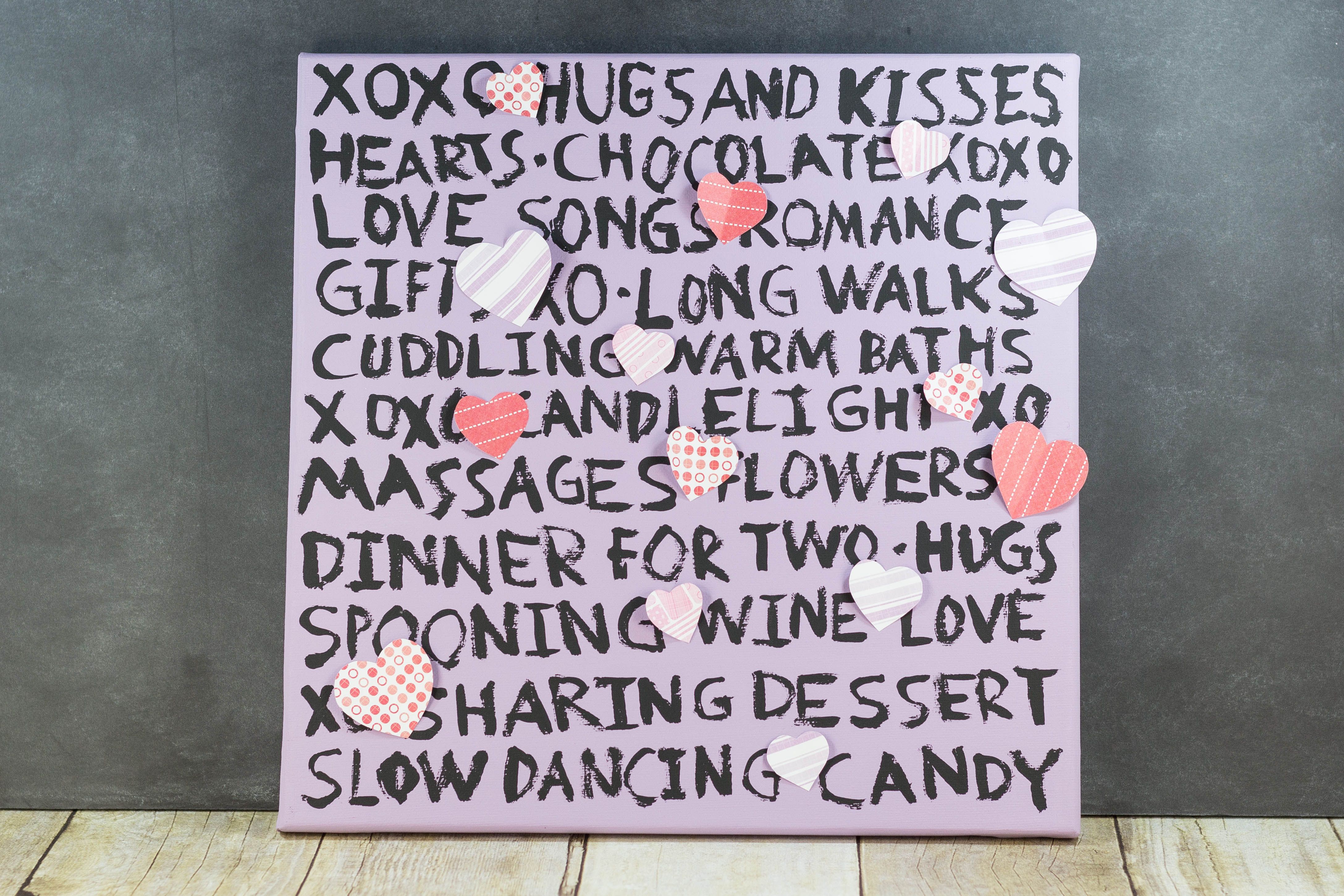 The sawtooth hanger should come with a couple nails. I center the sawtooth right at the top of the canvas. Use the nails and hammer to secure the hanger to the back of the canvas. Enjoy your new Valentine's Day wall art!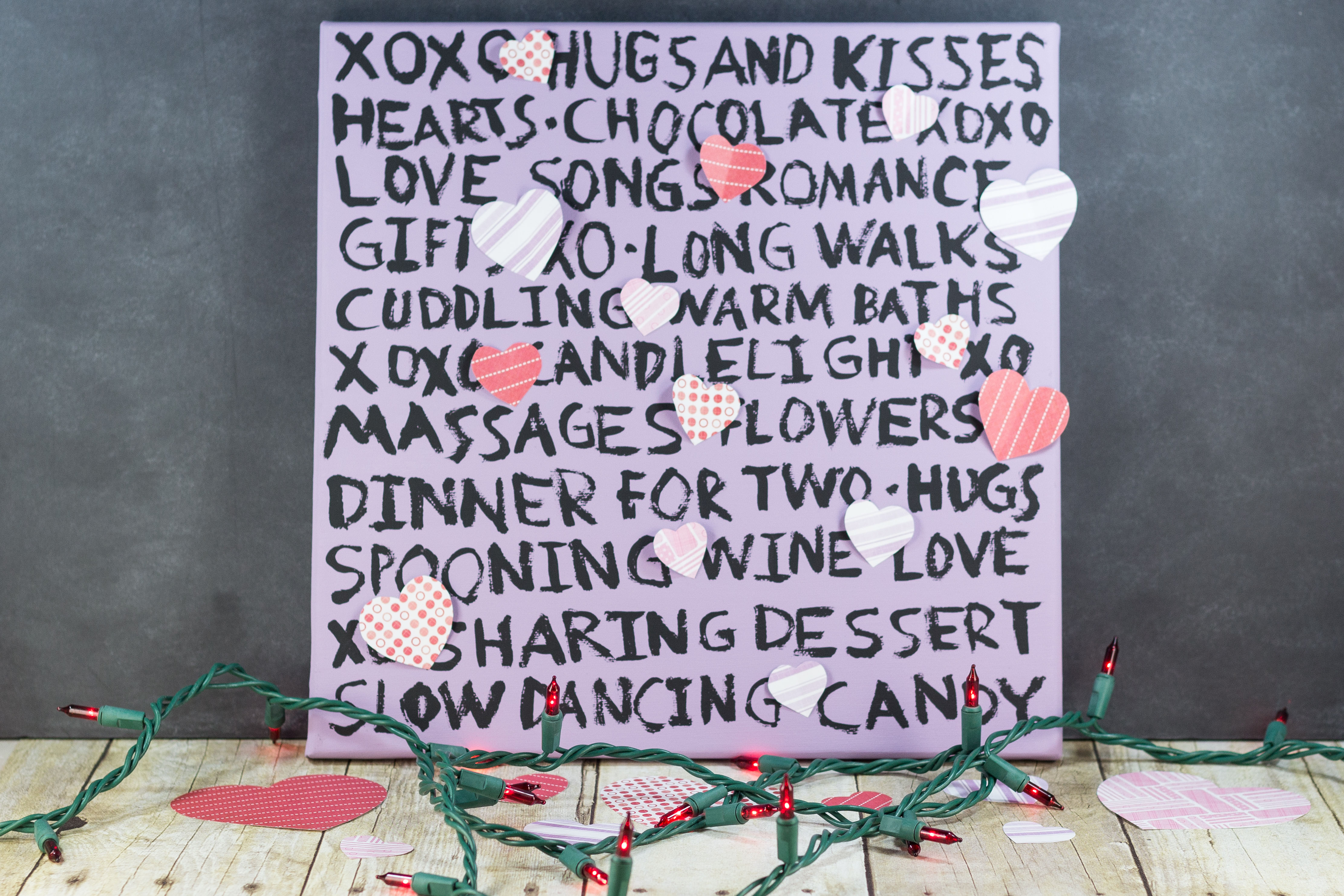 I'm also keeping the open frame in my entryway very simple for Valentine's Day. The free printable hearts template I used is available right here.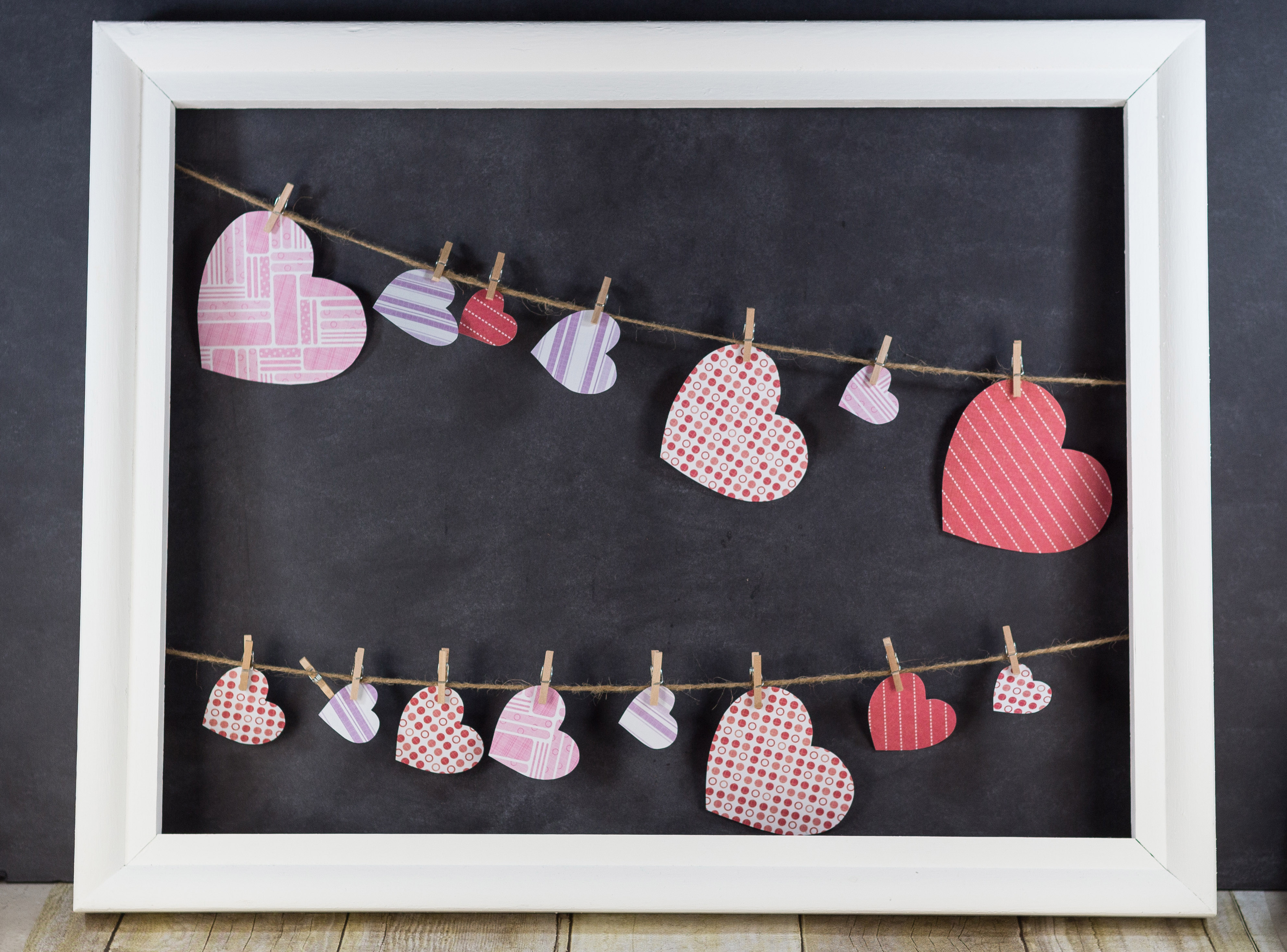 Past open frame entryway displays: Christmas lights, sparkly New Year's numbers.
Did you make the DIY easy Valentine's Day subway wall art?
I want to see it! Tag your images #RoseClearfield on Instagram or Twitter or post a photo to my Facebook page.
[Disclaimer: This post contains a few affiliate links. Thanks for your support!]
More DIY Valentine's Day resources: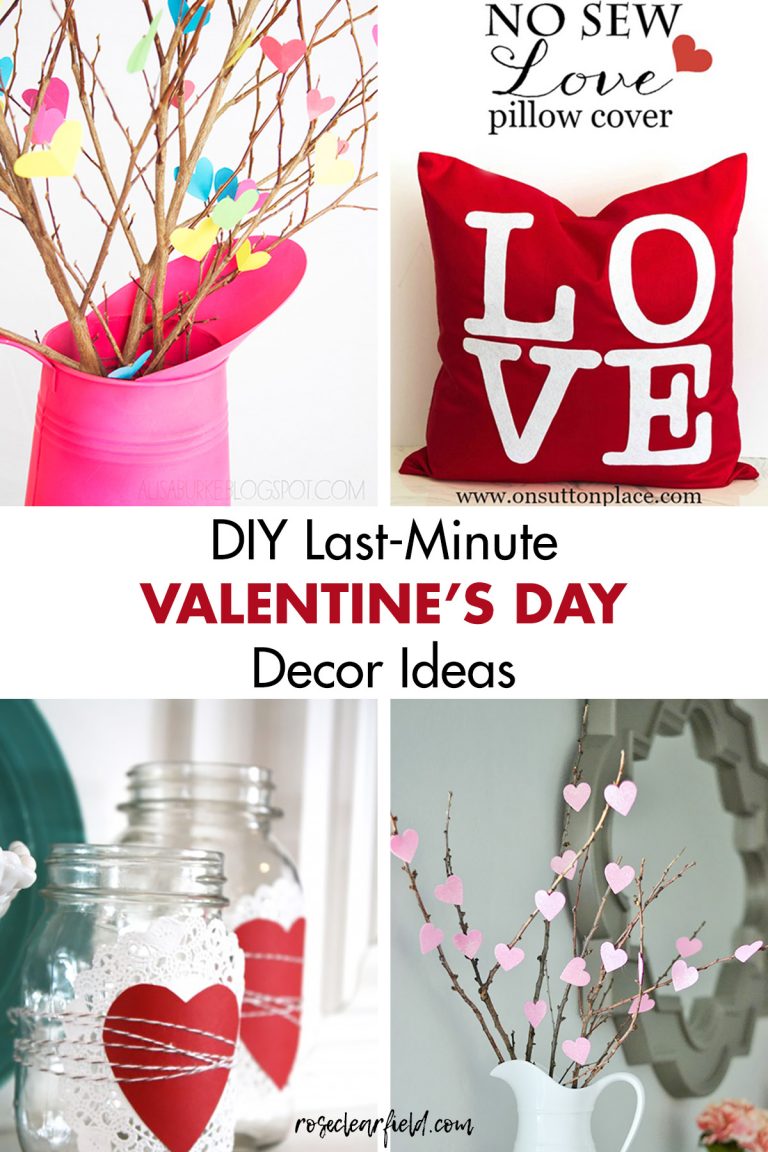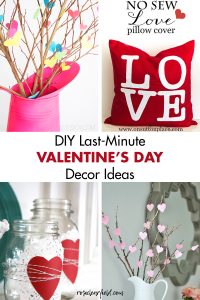 Last-Minute DIY Valentine's Day Decor Ideas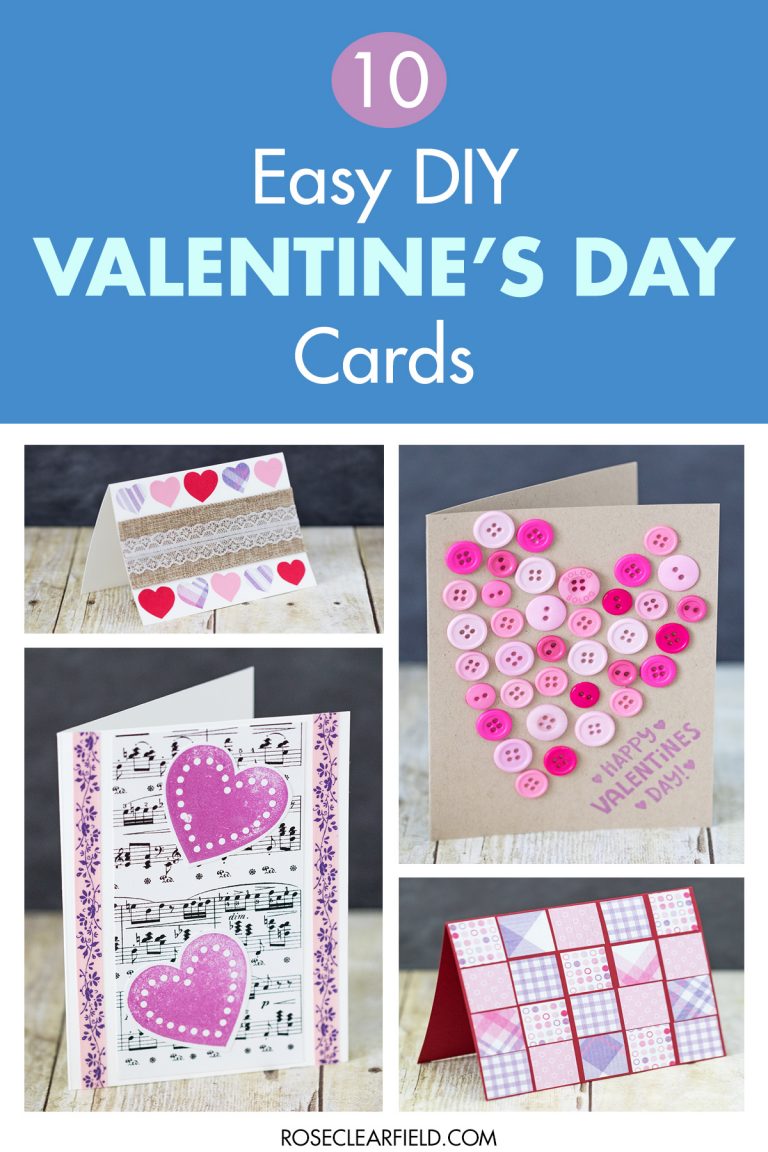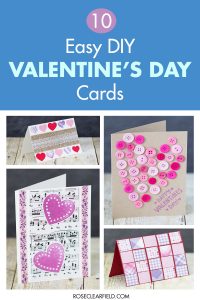 10 Simple DIY Valentine's Day Cards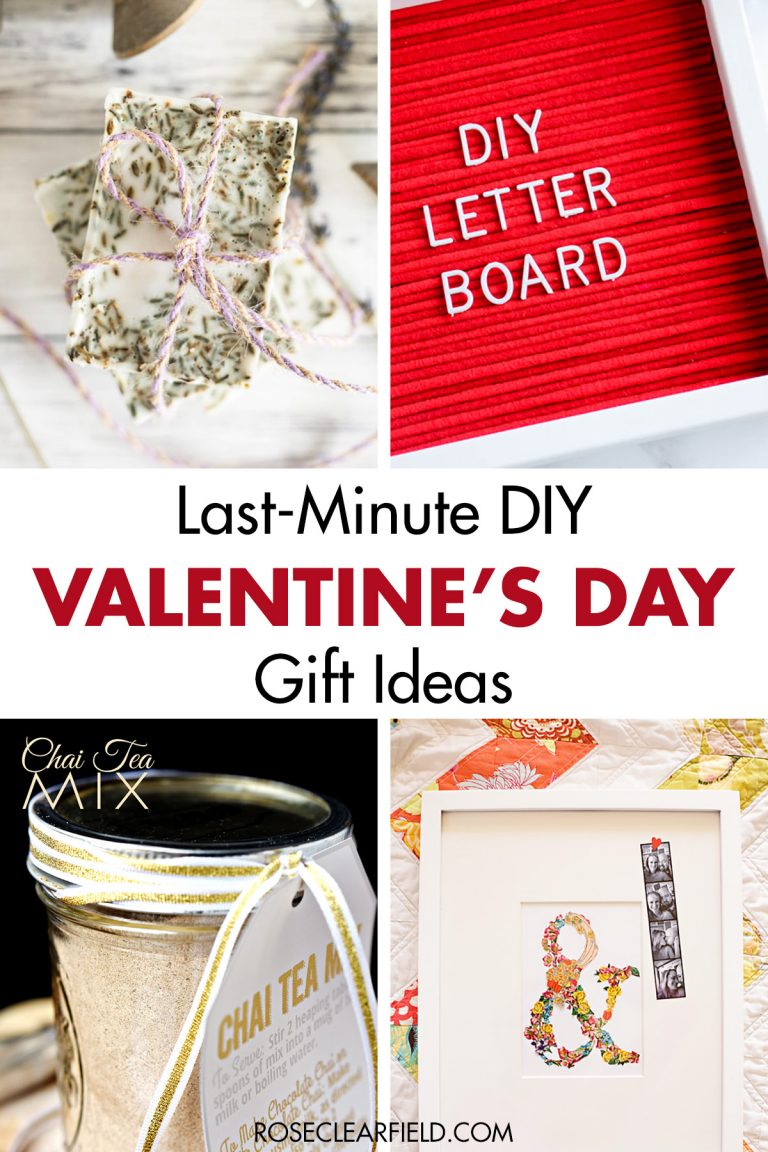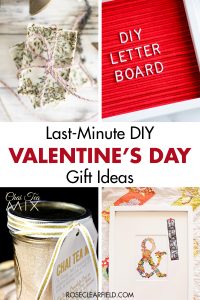 Last-Minute DIY Valentine's Day Gift Ideas
Save
Save
Save