[link no longer available]
I know, I know, avocado toast became so obnoxiously cliche, basically overnight. While I'm inherently weary of anything trendy, I really love avocados. So I'm okay with the abundance of avocado toast recipes out there. Today I'm focusing on fall and winter avocado toast recipes. Personally, I get in a bit of a food rut as the weather gets cooler and we're no longer consuming tons of fresh fruit, Caprese skewers, and grilled meat. Also, I know that many people are looking for quick, healthy breakfast and lunch ideas for the busy school year months. Enter fall and winter avocado toast recipes. You fill up on delicious seasonal flavors while spending minimal time in the kitchen. Win-win.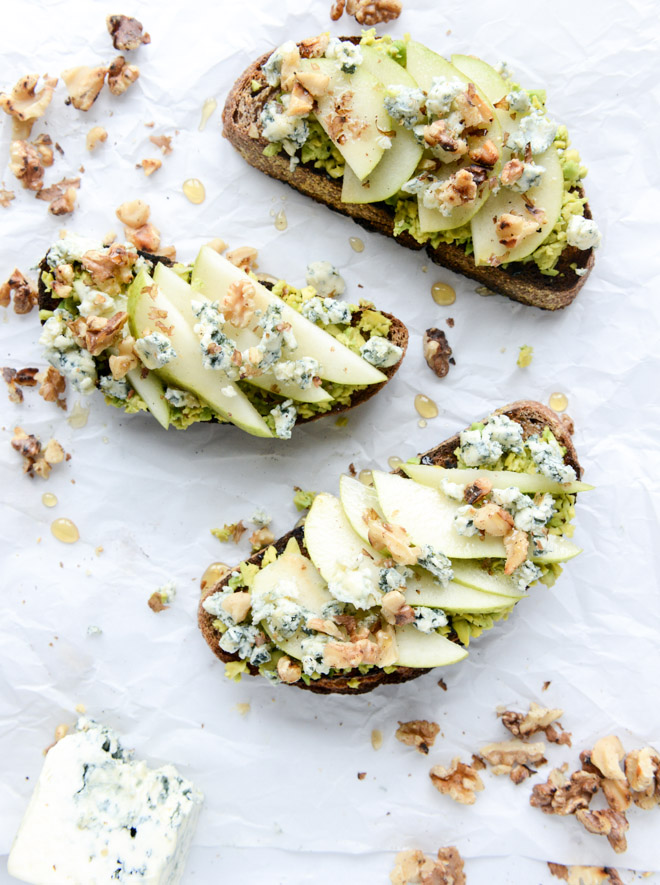 Autumn Avocado Toast with Pears, Gorgonzola, and Cinnamon Toasted Walnuts – How Sweet Eats
Pear is a nice alternative to the more common apple, although apple would be great here, too. Sweet pear is perfect with cinnamont toasted walnuts and then offset by the stronger gorgonzola cheese.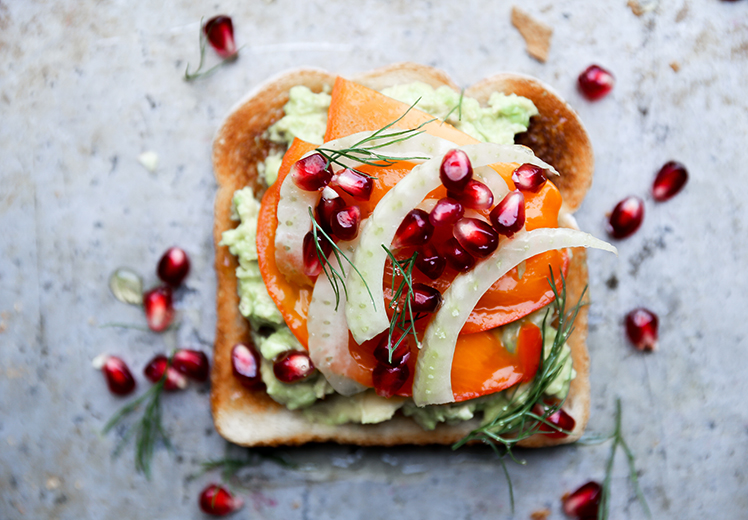 Winter Avocado Toast with Persimmon, Pomegranate, and Fennel – Floating Kitchen
I never would have paired persimmon and pomegranate, much less added fennel, to avocado toast. The flavor pairing here is so unique, a refreshing change when you need a few new breakfast ideas for winter.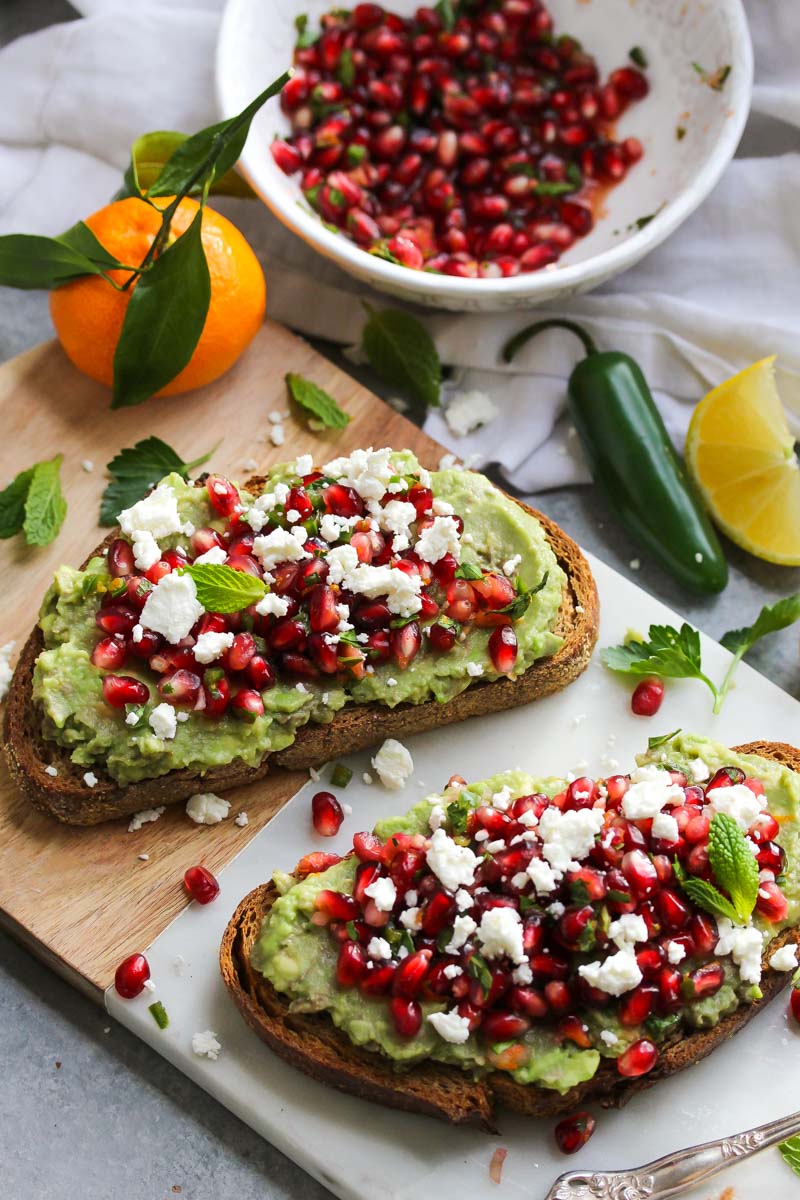 Avocado Toast with Pomegranate Salsa and Goat Cheese – Dishing Out Health
Pmegranate salsa is flavorful and unexpected, adding a bright touch of color. It also brings just the right among of crunch to pair with the creamy avocado and goat cheese.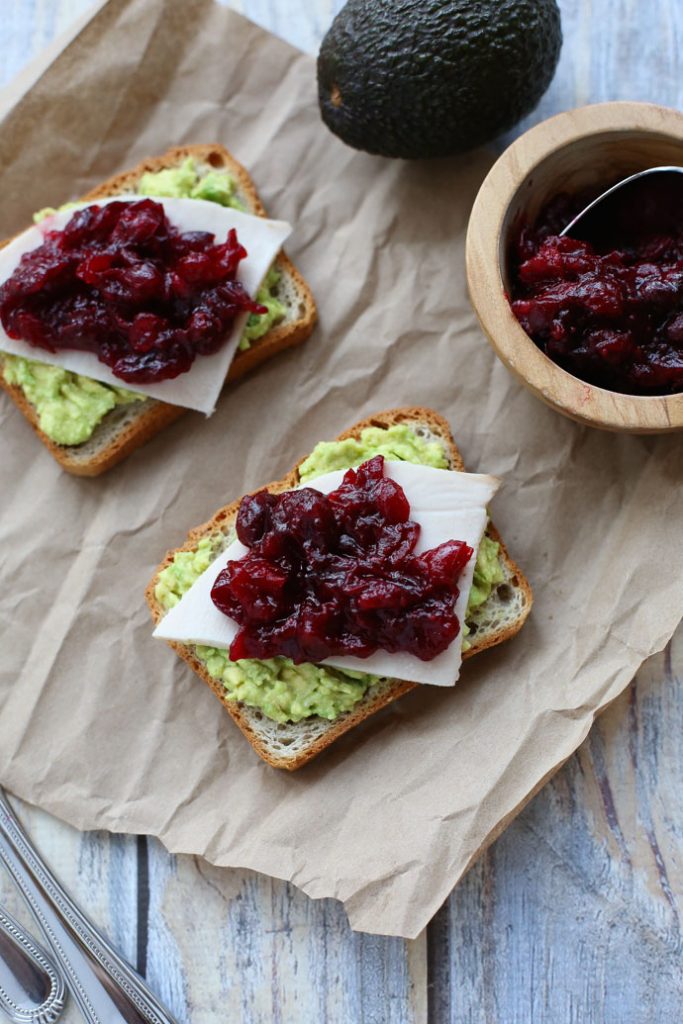 Avocado Toast with Turkey and Cranberry Sauce – Seasonal Cravings
Revisit your favorite Thanksgiving flavors in a quick, healthy avocado toast breakfast. Top your creamy mashed avocado with a slice of roast turkey and a generous dollop of cranberry sauce.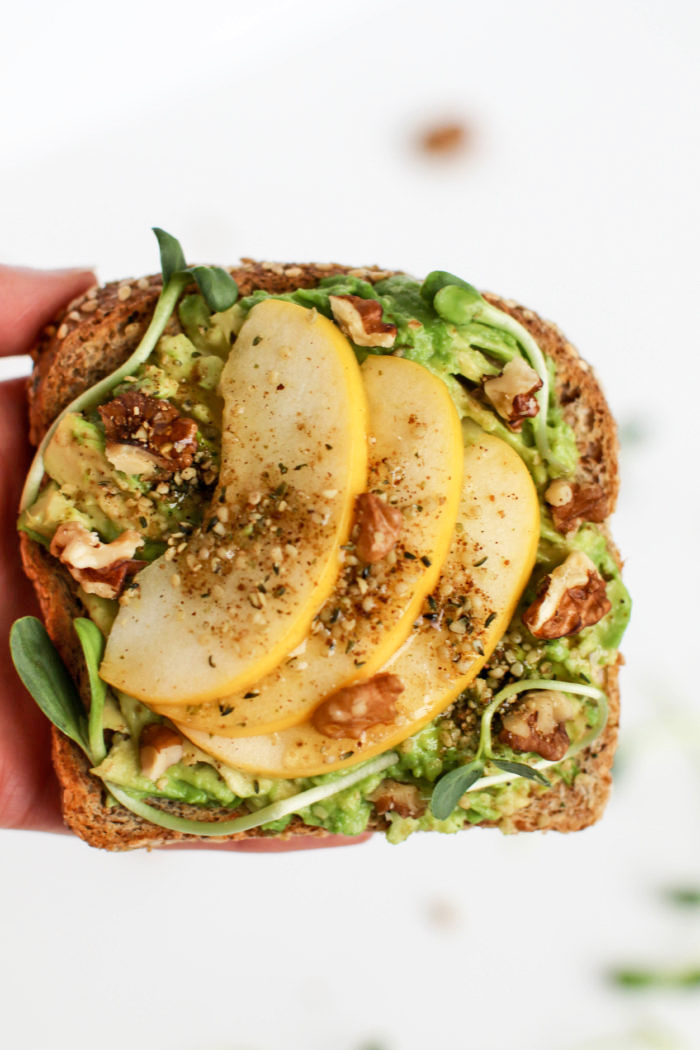 Maple Walnut Avocado Toast with Apple – Peaceful Dumpling
Maple walnut is a fantastic flavor for fall and winter avocado toast. The crunch of the apple and nuts is so satisfying. A handful of microgreens boosts the flavor and nutrition.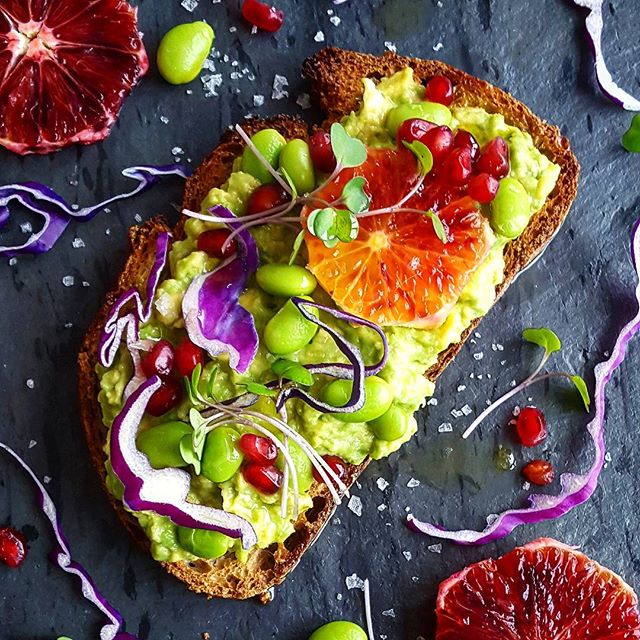 Avocado Toast with Blood Orange and Edamame – Feed Feed
I never would have thought to put edamame on avocado toast, but it works perfectly. Blood orange is the ideal winter flavor pairing to bring a little tartness to the dish.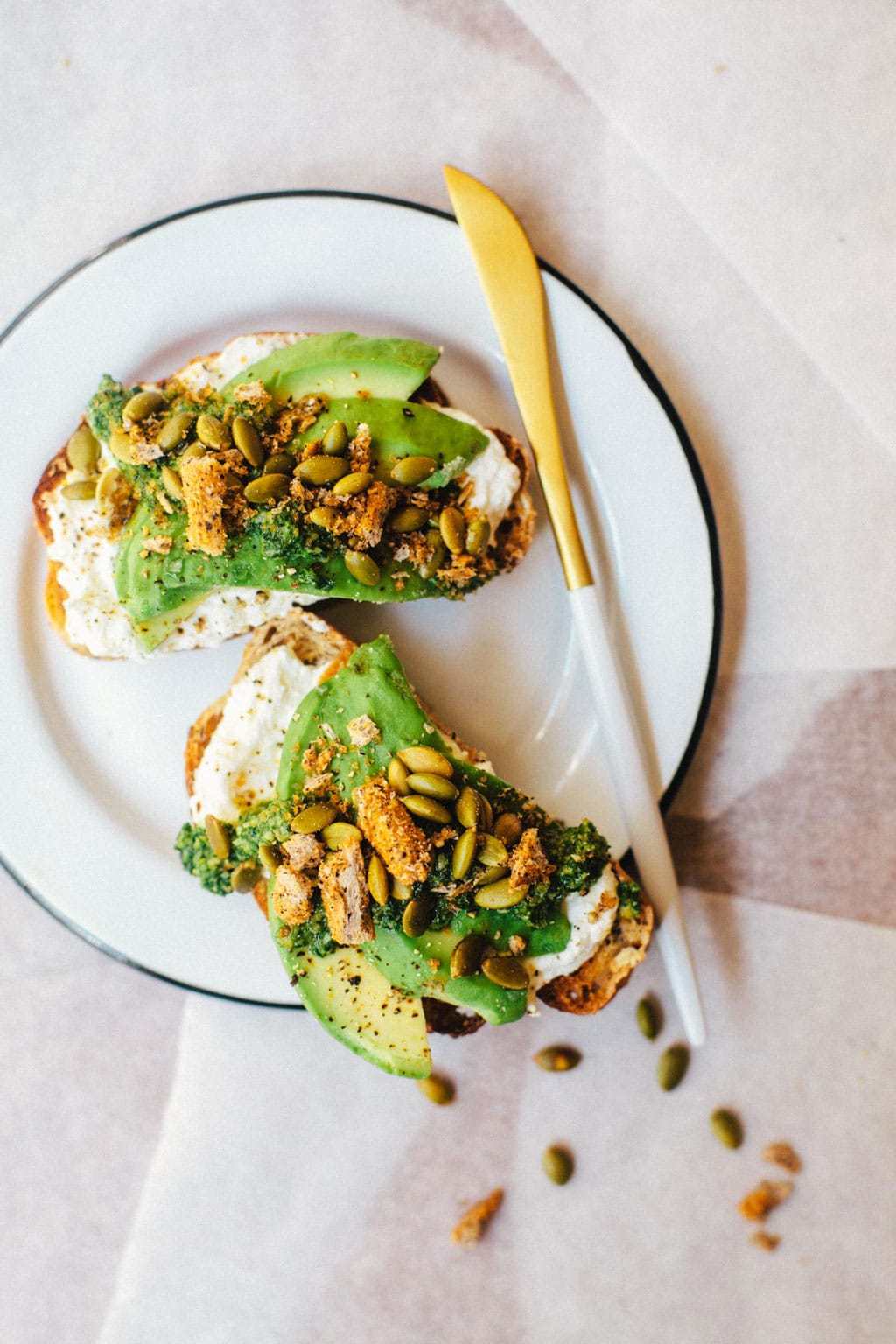 Fall Avocado Toast with Kale Pesto and Ricotta – Brewing Happiness
When you've exhausted your summer basil supply, start making pesto with kale and putting it on your avocado toast. Ricotta always compliments avocado perfectly, keeping the meal light but packed with flavor.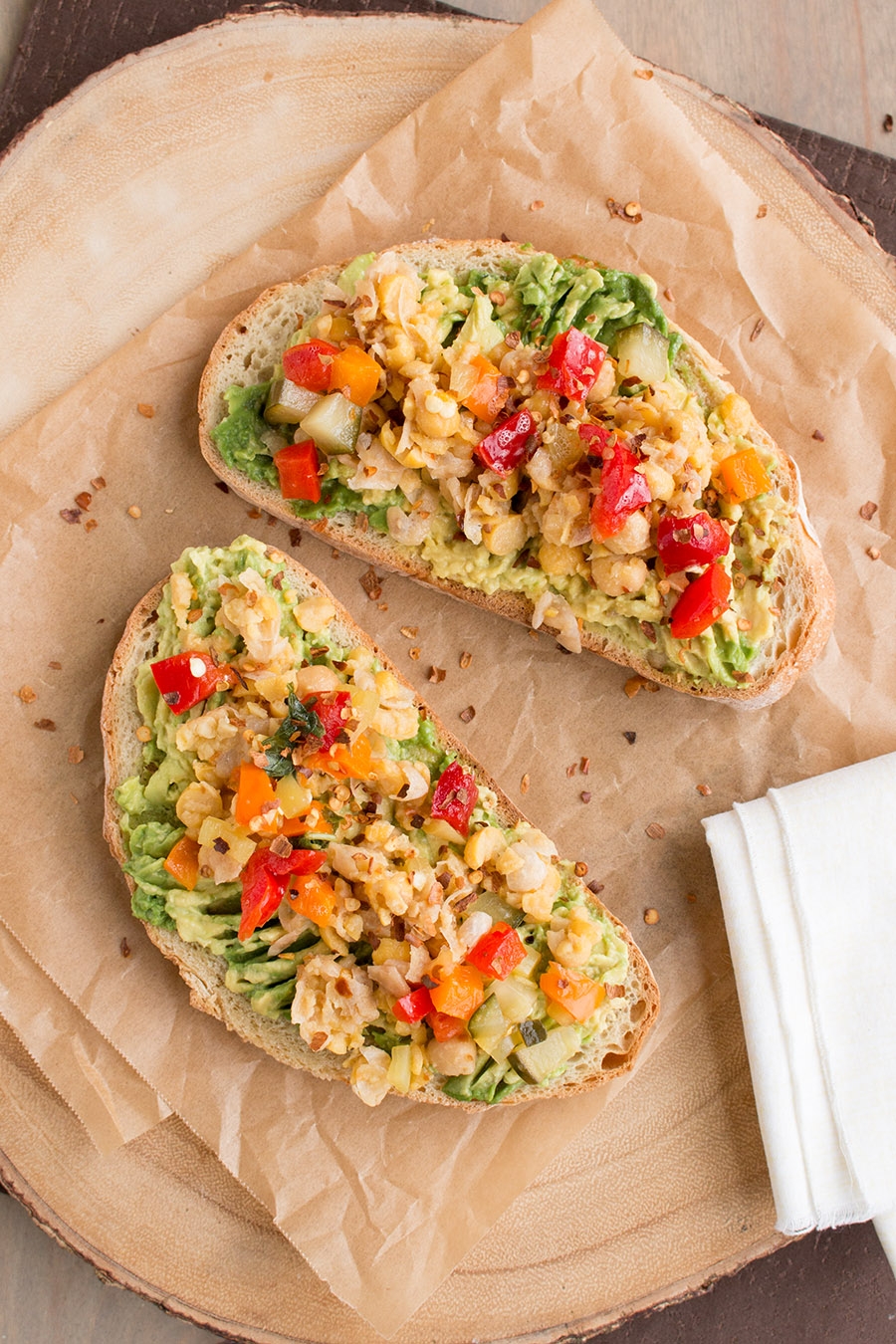 Avocado Toast with Smashed Chickpeas and Pepper Relish – Chili Pepper Madness [link no longer available]
Keep chickpeas and prepared pepper relish on hand, so you can prepare this avocado toast recipe in minutes. Breakfast has never been this easy or delicious.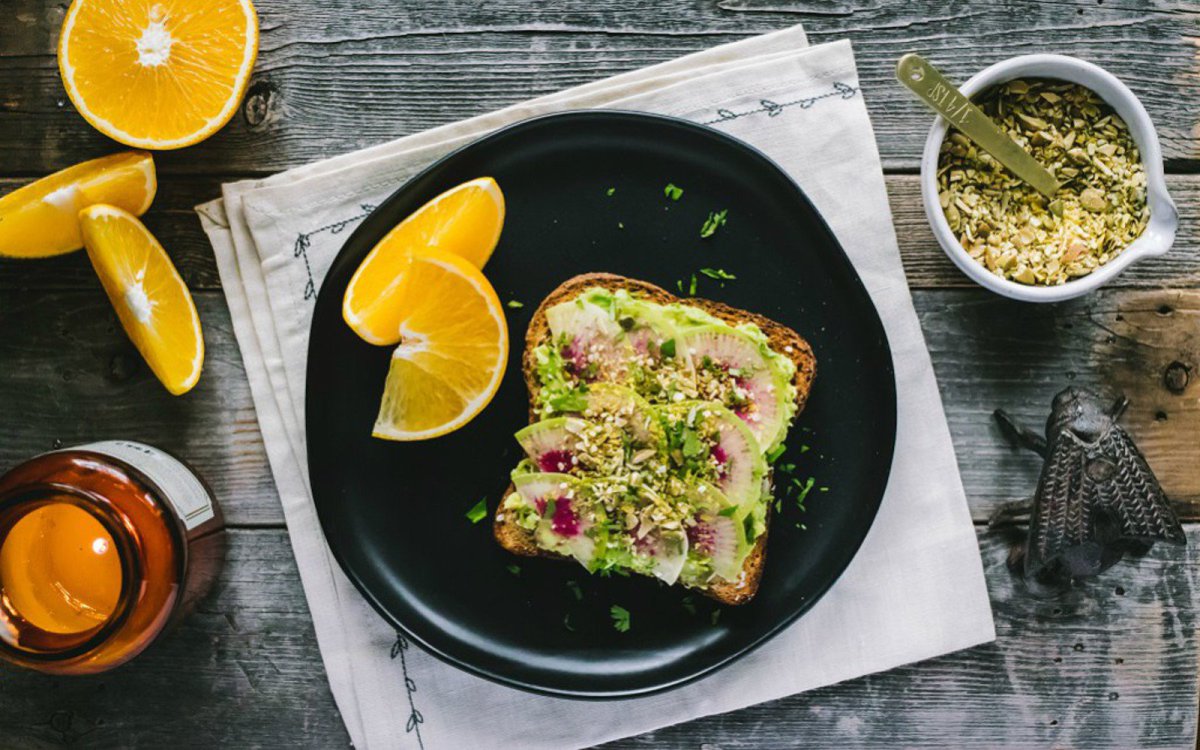 Winter Avocado Toast with Cheezy Pumpkin Seed Sprinkle – One Green Planet
The pumpkin seed sprinkle is the winner for this winter avocado toast recipe. Make a big batch of it to start the week ahead.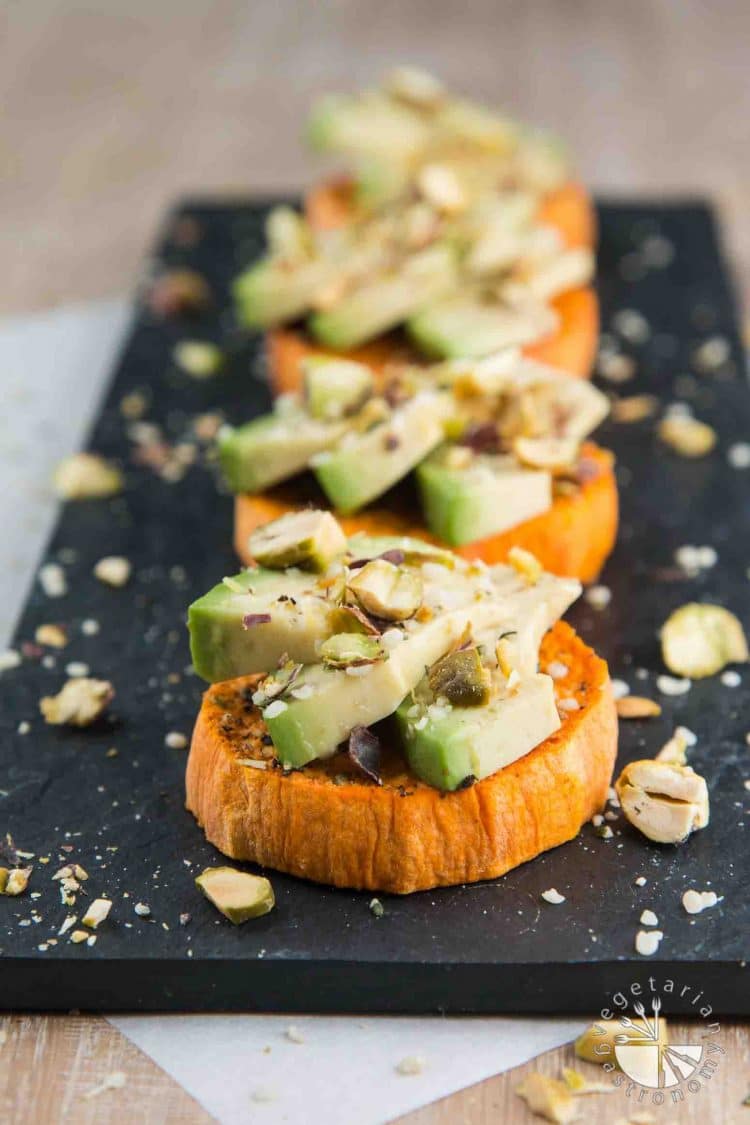 Sweet Potato Avocado Toast with Hemp Seeds and Pistachios – Vegetarian Gastronomy
I love the variation of using sweet potato instead of bread for this avocado toast. It's a healthy switch that still keeps breakfast quick and easy. Adding pistachios is also fabulous.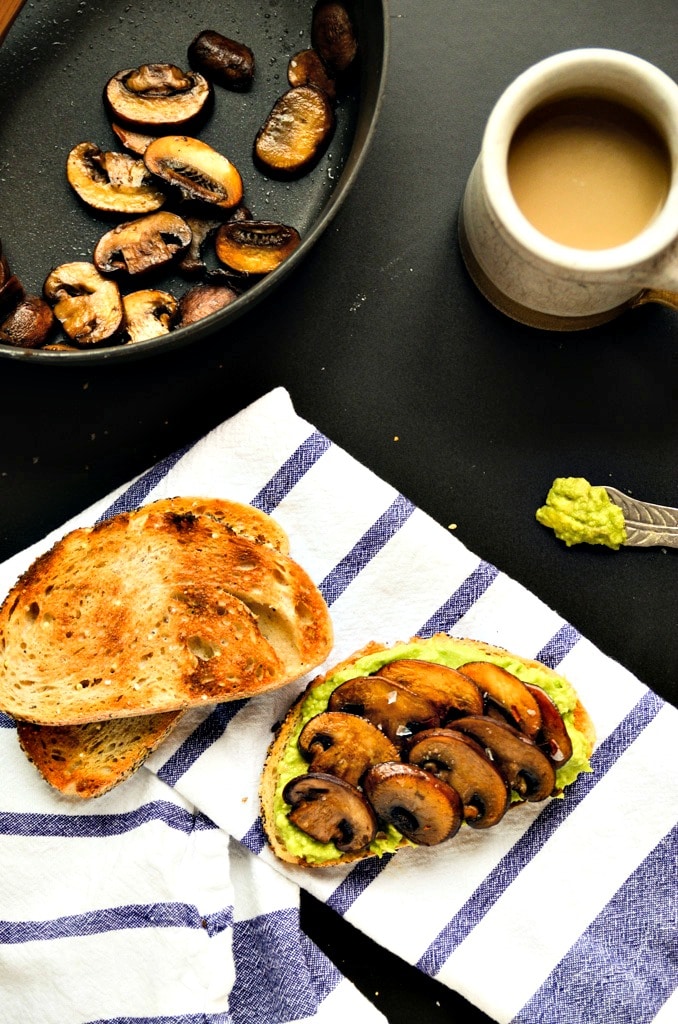 Smashed Avocado and Sauteed Mushroom Toast – Blissful Basil
I can never say no to a good mushroom recipe. Smashed avocado and sauteed mushroom toast is no exception. It will keep you full and satisfied for hours.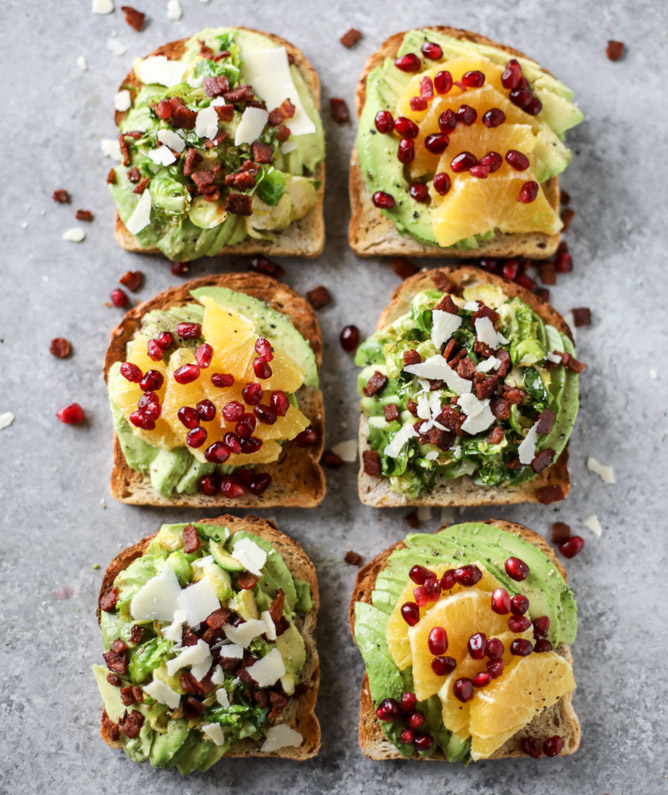 Winter Avocado Toast, Two Ways – How Sweet Eats
Jessica shares not one but two fantastic ways to take your winter avocado toast game to a new level. The first recipe features classic orange, pomegranate, and goat cheese. The second recipe features the more unique bacon, Brussels sprouts, and Parmesan. You definitely won't regret cooking your Brussels sprouts in bacon.
Did you make one of the fall and winter avocado toast recipes?

I want to see it! Tag your images #RoseClearfield on Instagram or Twitter or post a photo to my Facebook page. Make sure to take the recipe creators as well!
Pin this recipe for later! Thanks for your support!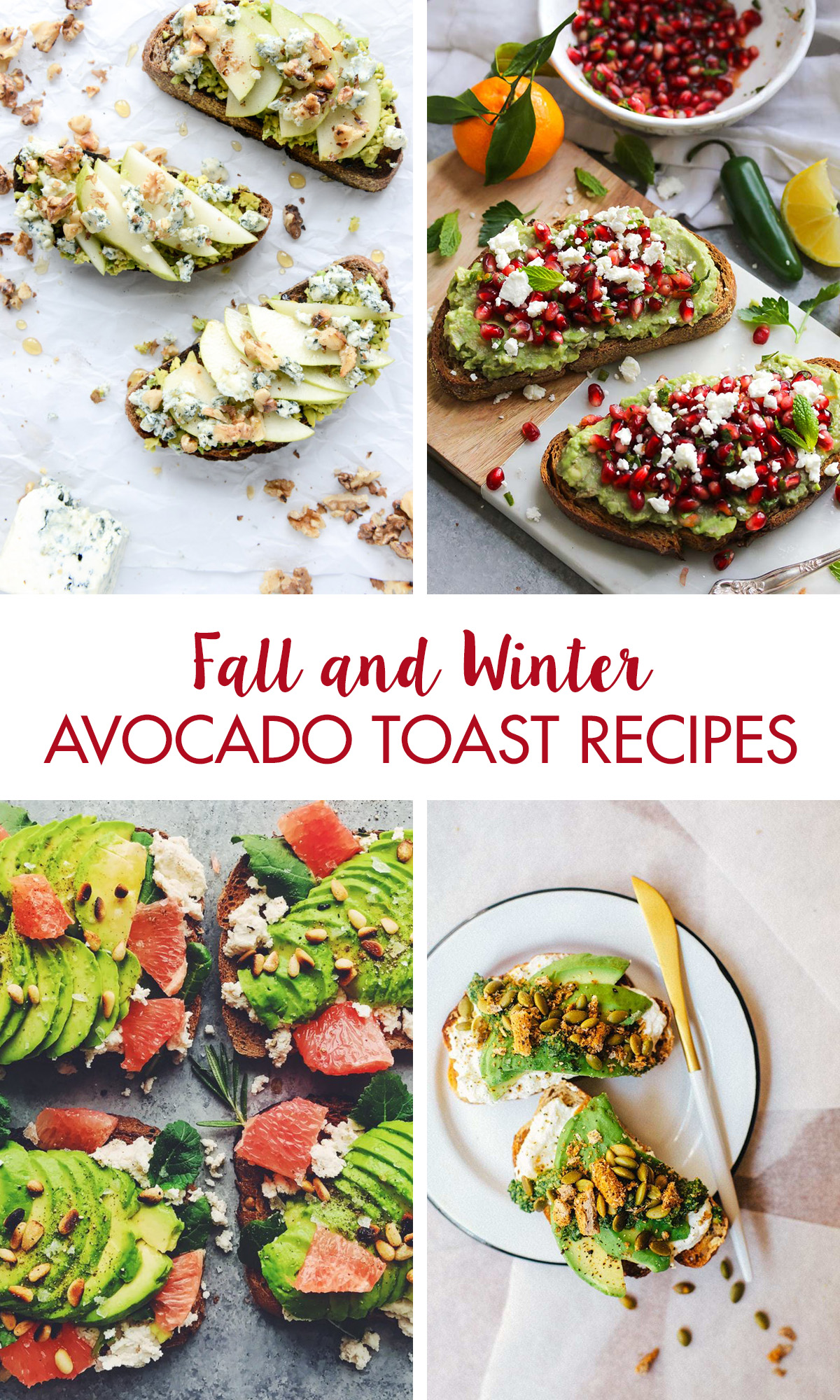 Visit the fall section of the blog for more fall recipes and other autumn inspiration! I share decorating ideas, outfit inspiration, free printables, and more.
More fall recipe inspiration: