Vintage hymns with script titles are gorgeous timeless pieces that will make a wonderful addition to your home decor.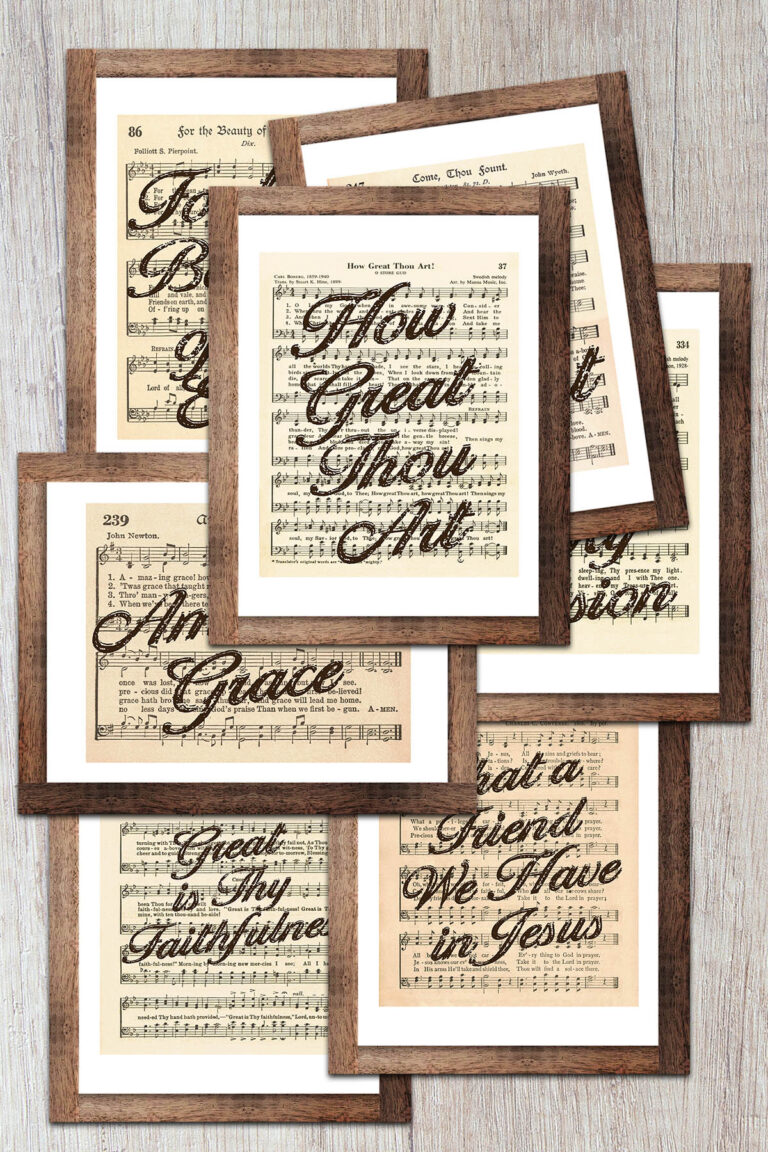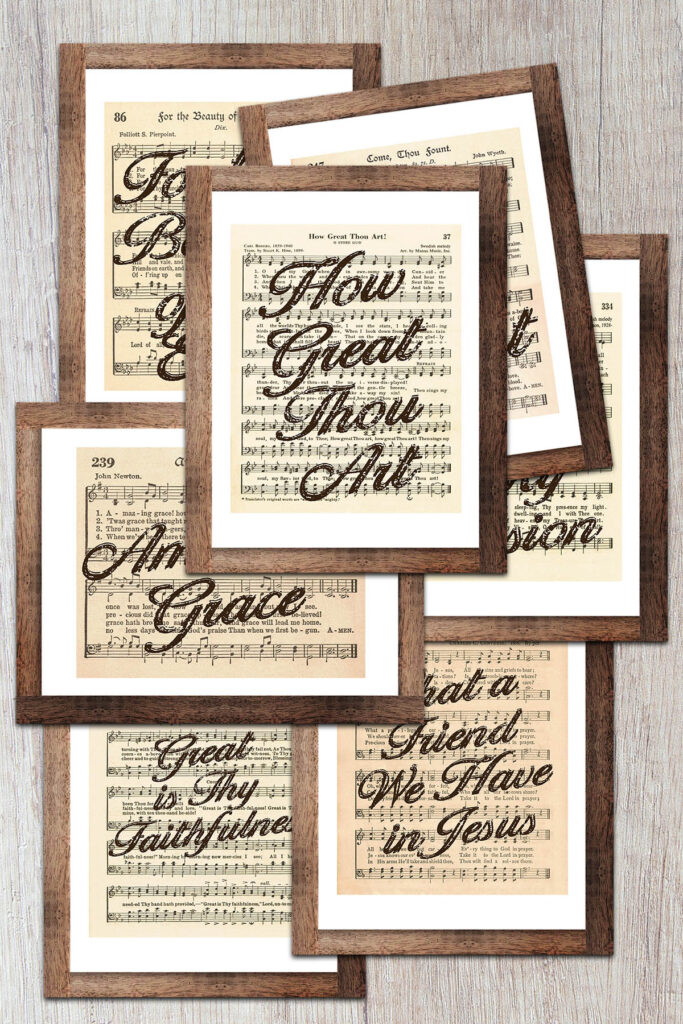 It's not a secret that I love vintage sheet music. My original collection of free printable vintage hymns is one of the most popular posts on my blog. You'll notice a few titles here from that sheet music collection. I have 14 popular hymns in all, each with a gorgeous, vintage-inspired script title over the music. All of the vintage sheet music is available in 8×10 format and ready to download for easy printing. You'll have your new home decor displayed in no time. Enjoy!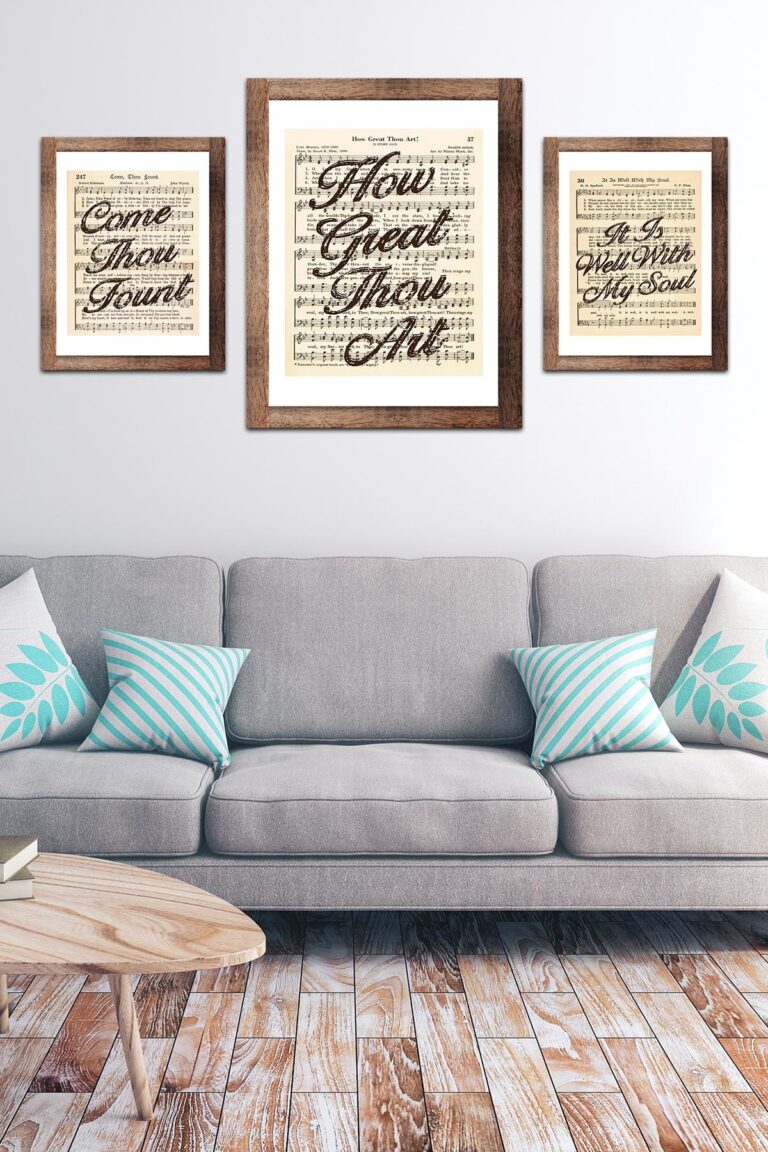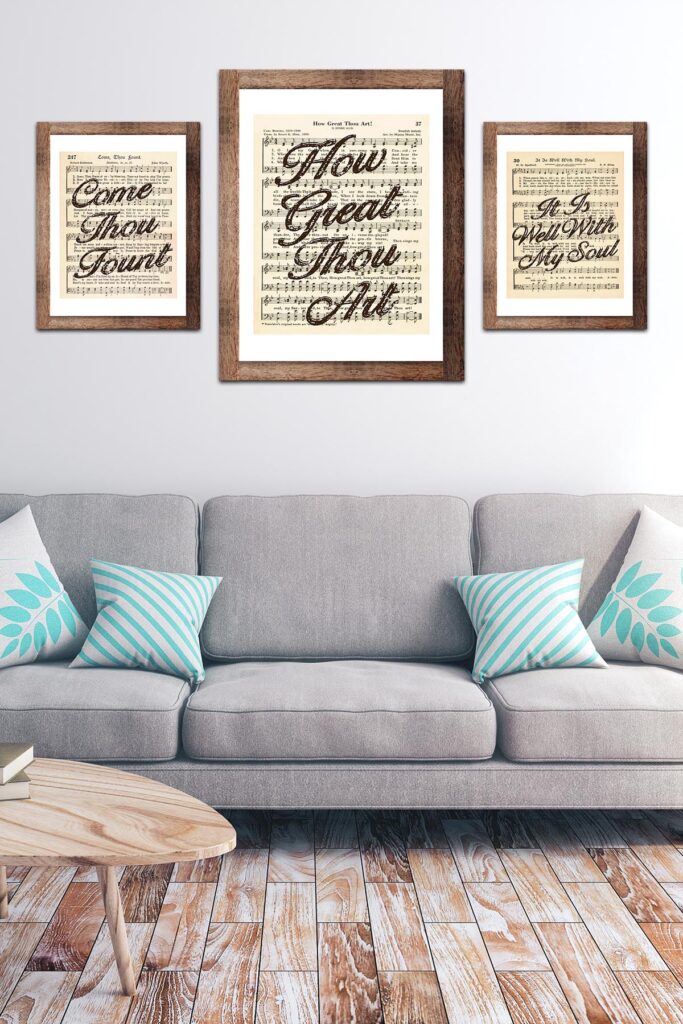 About the free printable vintage hymns with script titles
The vintage hymns with script titles are 3200 x 4000 pixels or 2560 x 3200 pixels, depending on the size of the original hymn book. They're 300 dpi to guarantee the best print quality possible.
I have two 8×10 versions of each hymn. One version includes a white border. It's entirely up to you which version works better for your wall decor. Depending on your desired aesthetic and the frame you select, you may prefer one version over the other.
The vintage hymns with script titles are for personal use only. You're allowed to download and print them as many times as you like for as many personal projects as you'd like, which includes classroom use. You're not authorized to use the downloads for commercial purposes or to sell them, either as individual items or as part of larger collections.
Finally, please don't distribute the download files. If friends, family, or co-workers would like their own vintage hymns with script titles, please send them a link to this post, so they can download their own files. Thank you!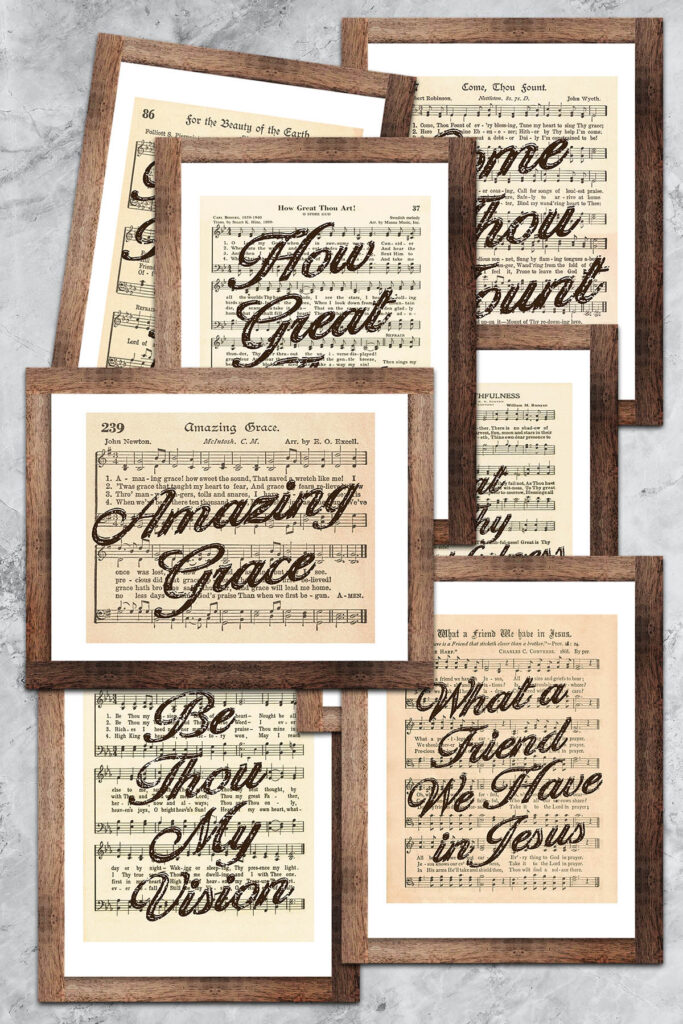 Free printable vintage hymns with script titles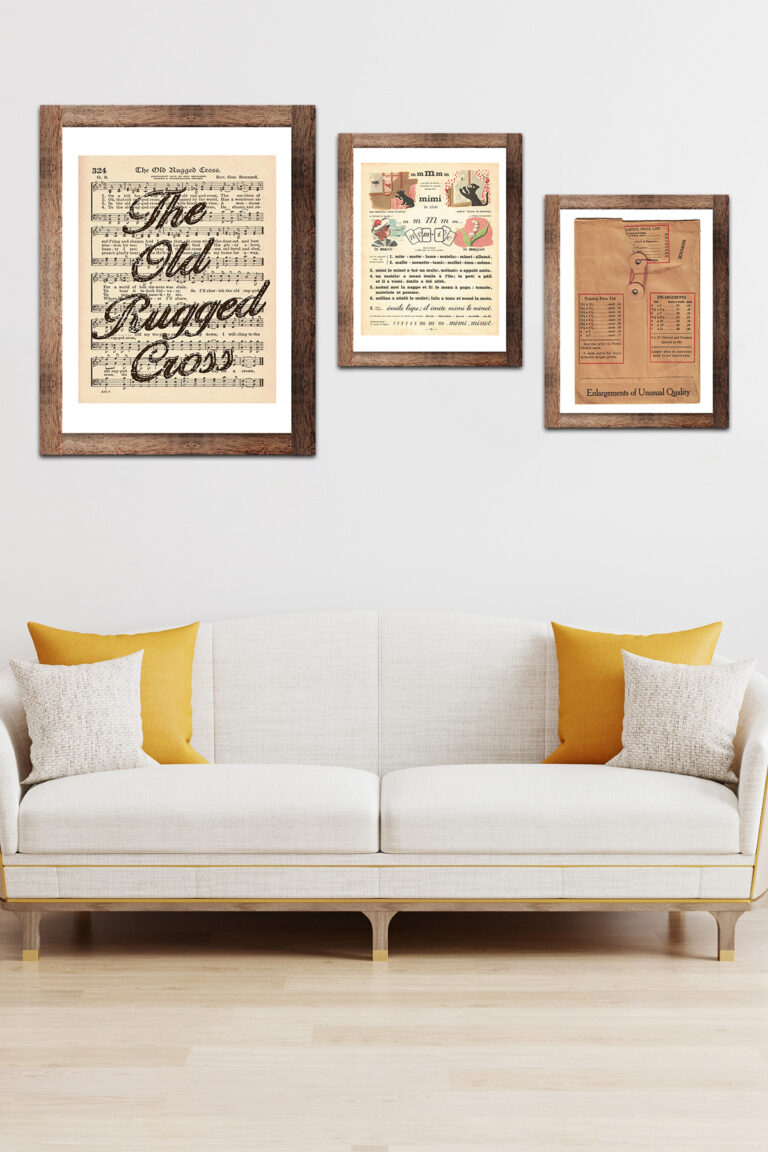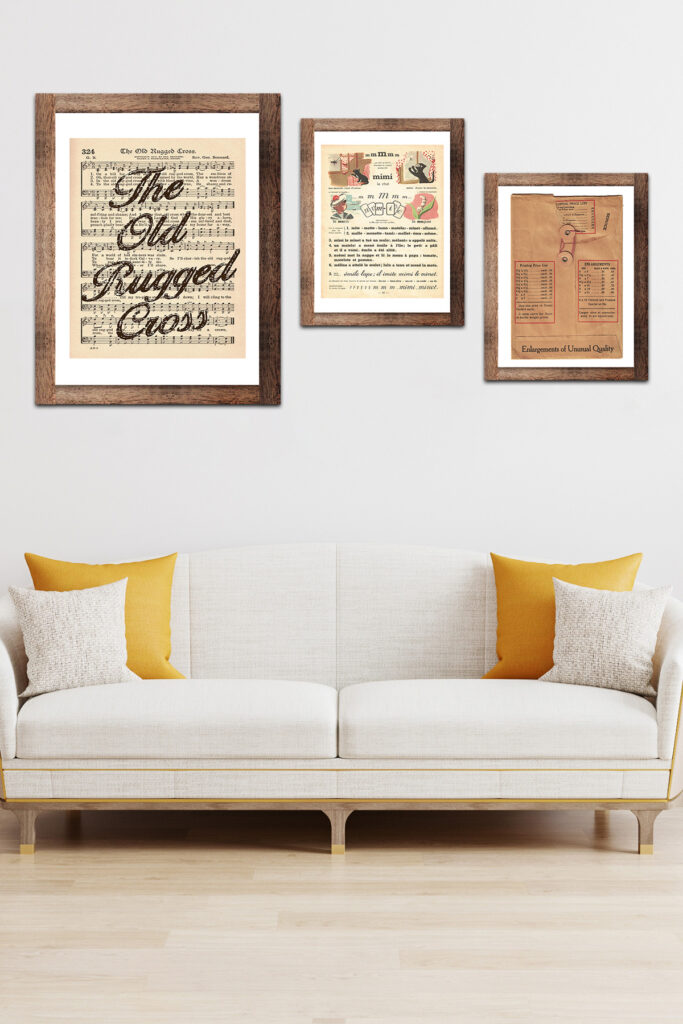 Printing vintage hymns decor
Printing your own wall art from JPG downloads is a pretty simple process. I'm sharing my best tips to help you produce beautiful prints sized properly for your frames every single time.
The images in this post are intended solely for preview purposes. Do not right-click and save these images and then try to make prints from them. Using the download links ensures you get the high-resolution, 8×10 versions. When you print your own decor, look for an 8×10 size option in the print menu to guarantee that the image prints at the right size for your frame.
For home printing, my personal recommendation is Finestra Art Paper. I've been using Finestra for lots of personal home decor and blog projects for many years and am always happy with the results. Finestra Art Paper has an acid-free, matte surface that dries ink quickly, producing crisp, vivid images. I prefer to use Finestra for wall art prints over regular printer paper, card stock, and presentation paper.
I am not sponsored by Finestra to promote their products, nor do I receive any compensation for recommending them beyond a basic Amazon affiliate commission. I recommend Finestra paper after years of trying different paper for blog wall art collections and the decor I print for my own home.
For the majority of my home printing, I use a laser printer. Laser printers are workhorses and worth every single penny. For color printing, I recommend the Canon Color ImageCLASS printer. For inkjet printing, my current printer of choice is the HP OfficeJet 3830. You won't find another inkjet printer at this price point that offers this level of quality and ease of use.
You can also send your new art to the printer of your choosing. I use SmugMug for virtually all of my photos as well as lots of wall art. You shouldn't feel limited to this option. Shutterfly is another great choice. Stores with printing services, such as Costco and Walgreens, are also solid options. Using a printing service lets you get prints you love at a great price point without having to purchase special paper or use a lot of color printer ink.
[Disclaimer: There are a few affiliate links in this post. Thanks for your support!]
Are you displaying the vintage hymns with script titles?

I want to see your new home decor! Tag your images #RoseClearfield on Instagram or Twitter or post a photo to my Facebook page.
Pin the vintage hymns with script titles for easy access later!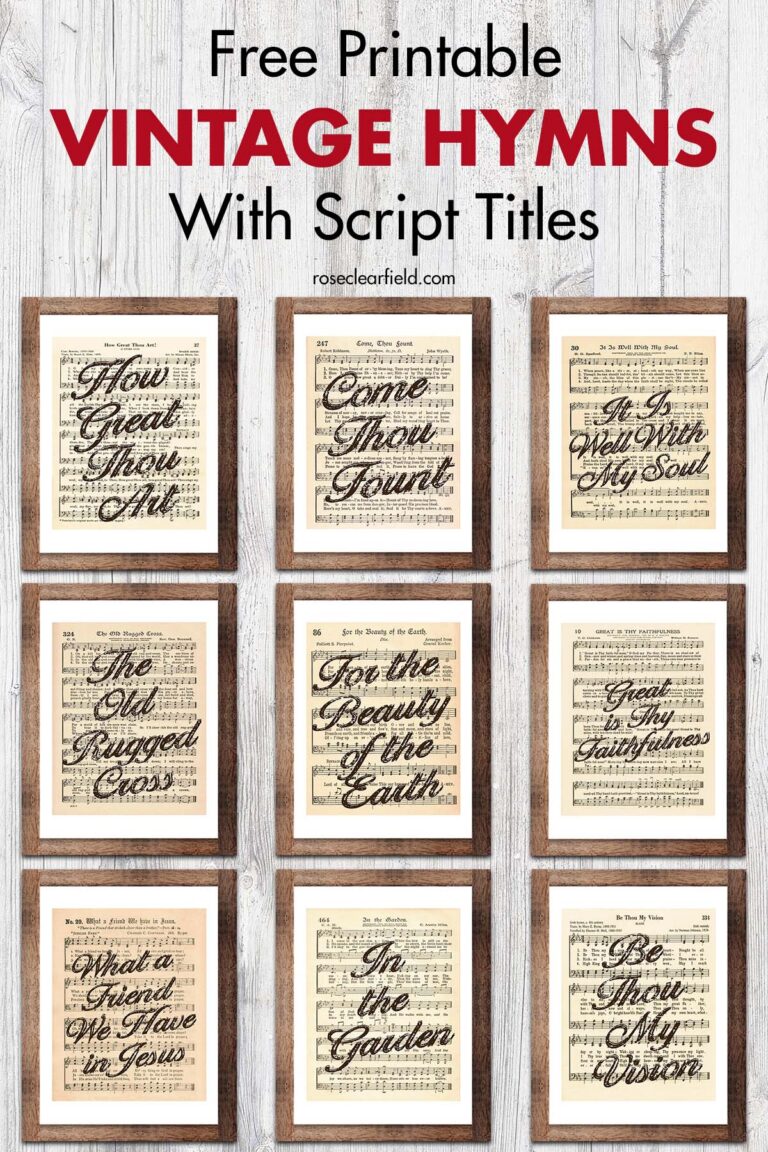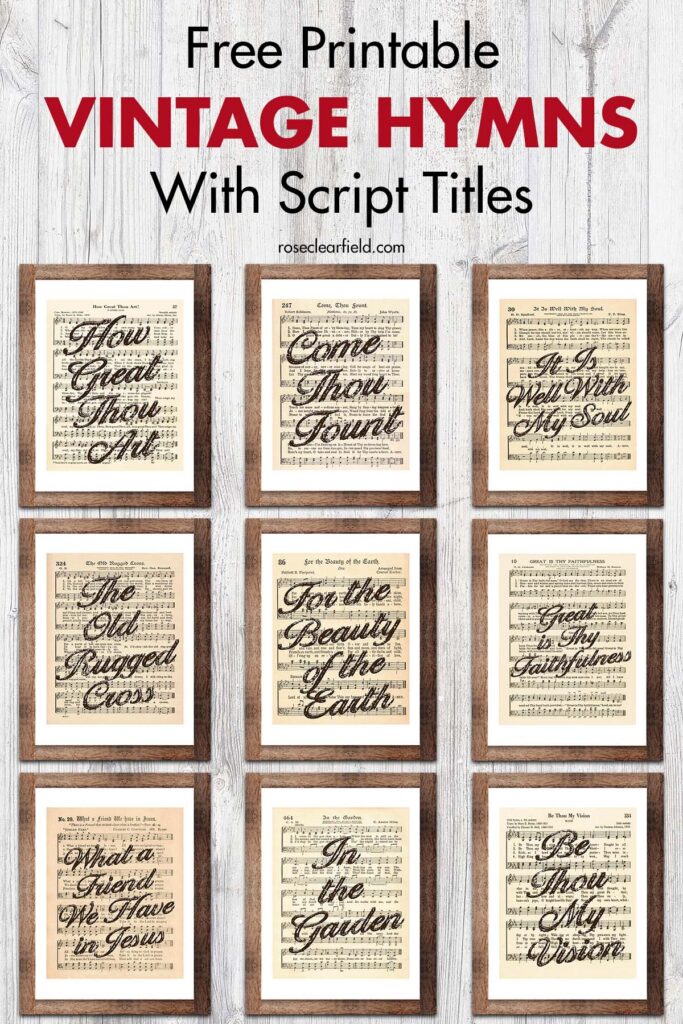 The original collection of free printable vintage hymns:
More free wall art printables:
Visit the free printables section of the blog for lots of other vintage and wall art collections.