Who else is a big fan of late-night snacks and always looking for new healthy snacks to eat before bedtime?
Eating a bedtime snack is one of life's great little pleasures and something you shouldn't feel like you have to give up after childhood. Unfortunately, it's easy to reach for an unhealthy snack at bedtime. When your food options are limited, and you have a strong craving, most likely you won't make a great food choice. High-calorie, greasy late-night snacks will lead to weight gain and compromised sleep.
Believe me, I know that the struggle is real. Most nights, I'd rather reach for ice cream or cookies than whole milk yogurt and a serving of fruit. But I want to maintain a healthy weight and fall asleep easily at night. If you're looking for late-night snacks that will help you lose weight or you're struggling to find snacks that don't keep you up half the night, having a cheat sheet of healthy late-night snacks on hand will prove beneficial time and time again.
The trick to good bedtime snacking is to find healthy, satisfying late-night snacks that are low in calories. When you make a good choice for your late-night snack, you'll feel full and satisfied, without getting weighed down by grease or unnecessary calories. When your stomach is full and happy, you're likely to fall asleep quickly and easily.
Guidelines for healthy late-night snacks
All of the healthy late-night snacks I'm covering in this post meet one or more of the following criteria. When you're branching out beyond this list, keep the following guidelines in mind.
Under 400 calories per serving. Keep the calorie count low for your bedtime snacks to avoid filling up on excess calories that will get stored as fat right away. If you want something more substantial, keep the portion small. Instead of a full turkey or peanut butter sandwich, make a half-sandwich.
Contains fruit or vegetables. Steer clear of snacks solely composed of simple carbohydrates, fat, and protein, as your body won't have time to break them down before you go to sleep. Look for snacks with complex carbohydrates with limited fat and protein and a fruit or vegetable.
Is low in sugar. Sugar gives you an energy boost, which won't help you get to sleep.
Should I eat a bedtime snack if I have acid reflux?
If you have gastroesophageal reflux disease (GERD) or acid reflux, like I do, you know that it's important not to eat right before lying down. It's especially important to avoid nighttime heartburn, as the acid stays in the esophagus for longer, potentially causing more damage. [Source]
There are a few basic guidelines that have helped me steer clear of nighttime heartburn while still having regular late-night snacks.
Avoiding chocolate after dinner. I'm listing avoiding chocolate after dinner first because it's by far the most effective way I avoid nighttime heartburn. In general, I eat very little chocolate these days. When I do have chocolate, it's always before 5:00 p.m, and it adheres to the following guidelines.
Eating at least one hour before lying down. At a minimum, I eat half an hour before lying down. If at all possible, have your bedtime snack a full hour prior to going to sleep.
Steering clear of greasy foods. If you're sticking to the healthy late-night snacks in this post or similar options, you won't have an issue with grease triggering heartburn. While pizza may seem appealing late at night, you're sure to regret that choice every single time.
Healthy late-night snacks
Half a turkey sandwich
When you're really hungry, a half-sandwich on whole grain bread is a good option. The body digests whole grains slowly, keeping you full and satisfied longer. Turkey is a solid choice for a bedtime snack because it contains tryptophan, an amino acid that makes you sleepy. Finish the sandwich with a slice of tomato, a few slices of lettuce, and a little mustard or mayo. A whole-grain turkey wrap is also a nice low-carb option.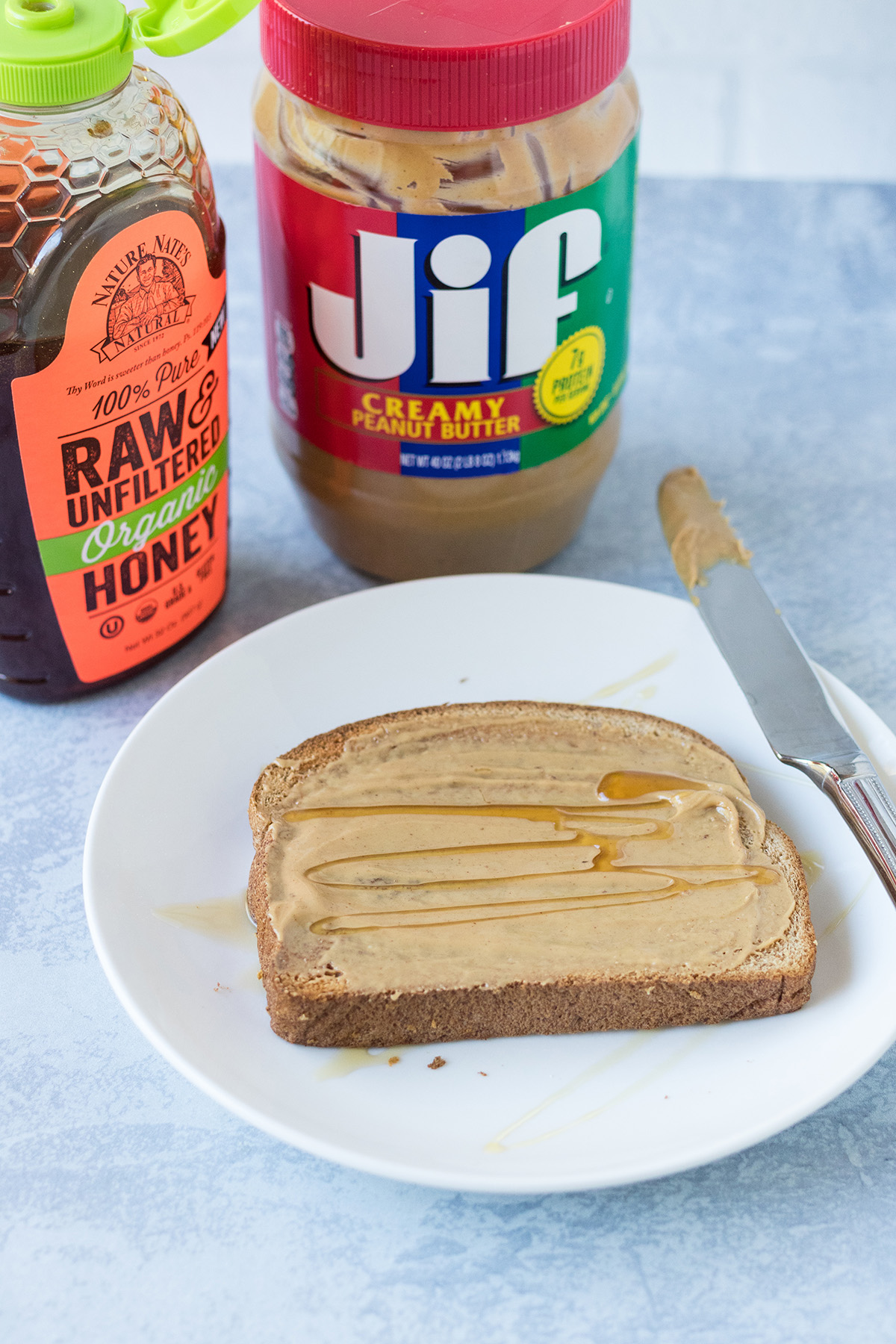 Peanut butter toast with honey (and bananas)
Peanut butter toast with honey is one of my all-time favorite breakfasts and snacks. Again, choose whole grain bread. Peanut butter and other nut butters contain healthy fats that boost your serotonin levels, which is ideal for helping you relax at night. A drizzle of honey adds the perfect amount of sweetness without loading the bedtime snack with sugar.
I don't put bananas on peanut butter toast (as evidenced by the photo), as I'm really not a fan of bananas. But if you like them, they're the perfect finishing touch to this last-night snack. Adding bananas to peanut butter toast gives the late-night snack a boost of vitamin B6, vitamin C, manganese, and potassium. [Source]
If you're looking to mix up the routine from peanut butter, try making your late-night toast with almond butter, maple walnut butter, or crunchy 7-nut and seed butter.
In a pinch, slice up a banana and dip the slices in peanut butter or other nut butter!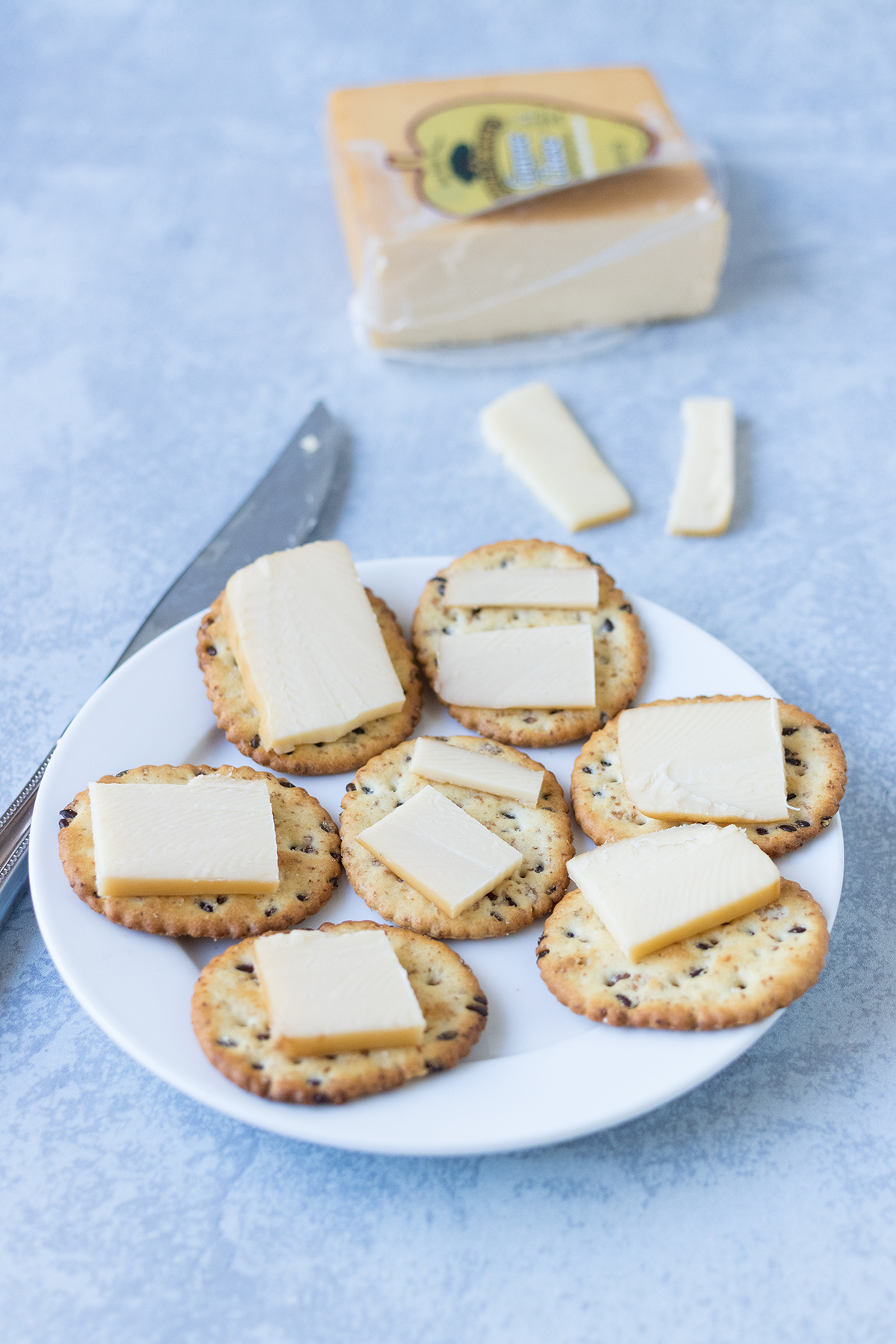 Whole-grain crackers with cheese
Whole-grain crackers, such as Back to Nature Stoneground Wheat Crackers [pictured] or Mary's Gone Crackers Super Seed Crackers, are nutritious and filling. Healthy crackers paired with sliced cheese satisfies your craving for cheese while still keeping you feeling good. Crackers with cottage cheese is another good choice for bedtime snacking, as cottage cheese is high in lean protein and contains tryptophan.
If you're looking for a healthy, non-whole grain cracker option (believe me, I don't feel like eating whole-grain crackers all the time either), my top picks are Good Thins rice crackers or Good Thins sweet potato crackers.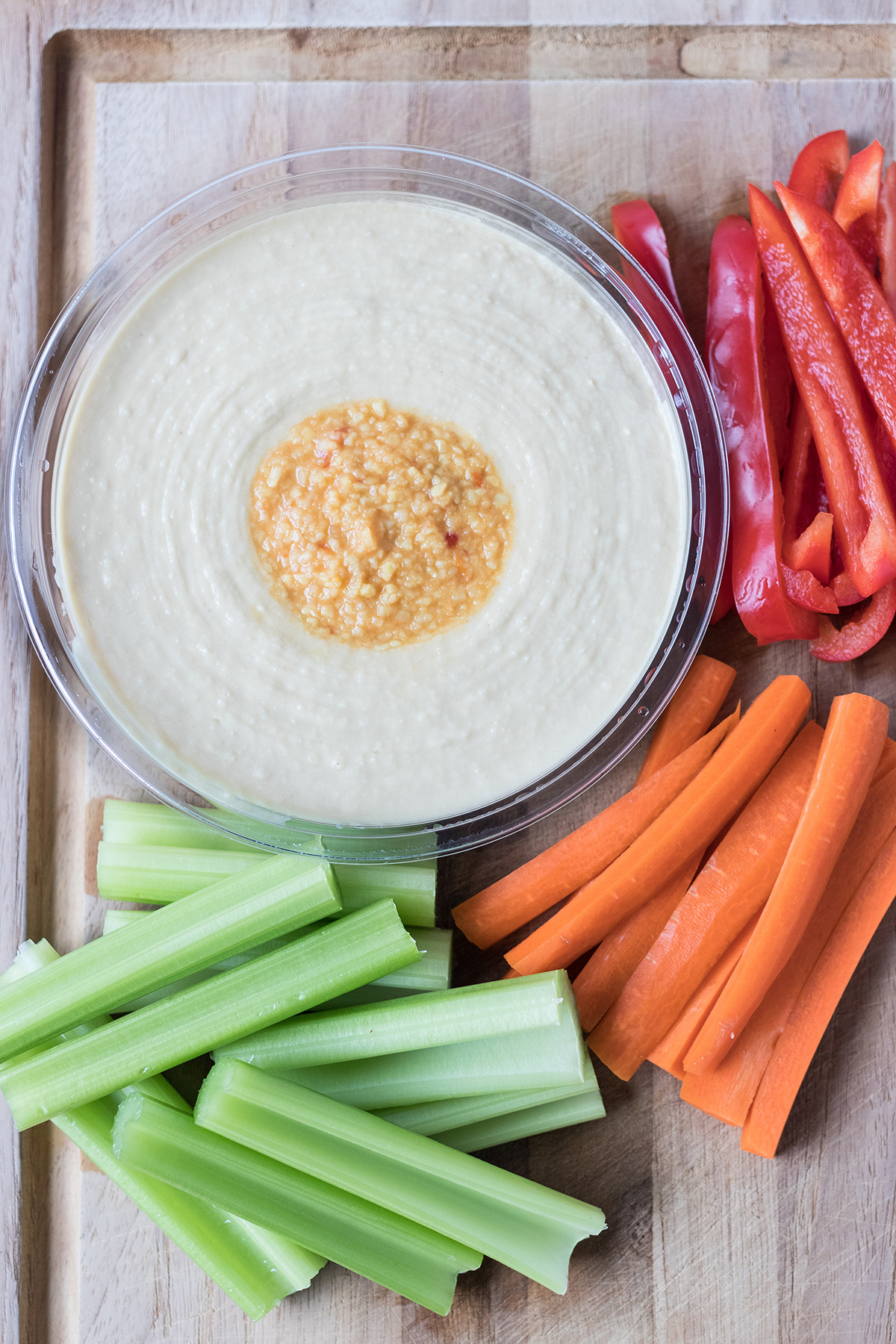 Raw veggies and hummus
I pretty much never get tired of hummus and often have it on hand. While I love making hummus, I also love store-bought hummus and eat it frequently, too. Make or purchase hummus and cut up raw veggies at the beginning of the week for easy afternoon and late-night snacks throughout the week. My go-to veggies for hummus dip are carrots, bell peppers, celery, and cucumbers, but don't feel limited to these options.
Eggs
Eggs are an excellent source of protein as well as selenium, copper, iron, zinc, and vitamins B2, B6, and B12. Egg yolks are also a source of the fat-soluble vitamins A, D, E, K, and lecithin. [Source]
Two of the most popular ways to eat eggs as a late-night snack are hard-boiled and scrambled. Similar to hummus and raw veggies, you can hard-boil a batch of eggs at the beginning of the week and then grab them for meals and snacks. Scrambled eggs are a default in my house because they're quick, and everyone likes them. Scrambled eggs are also a good bedtime snack option because you can add in veggies, cheese, and/or meat if you like.
The good news is that there are tons of additional ways to cook eggs quickly, such as fried and soft-boiled. It's easy to mix up your egg routine with very minimal effort.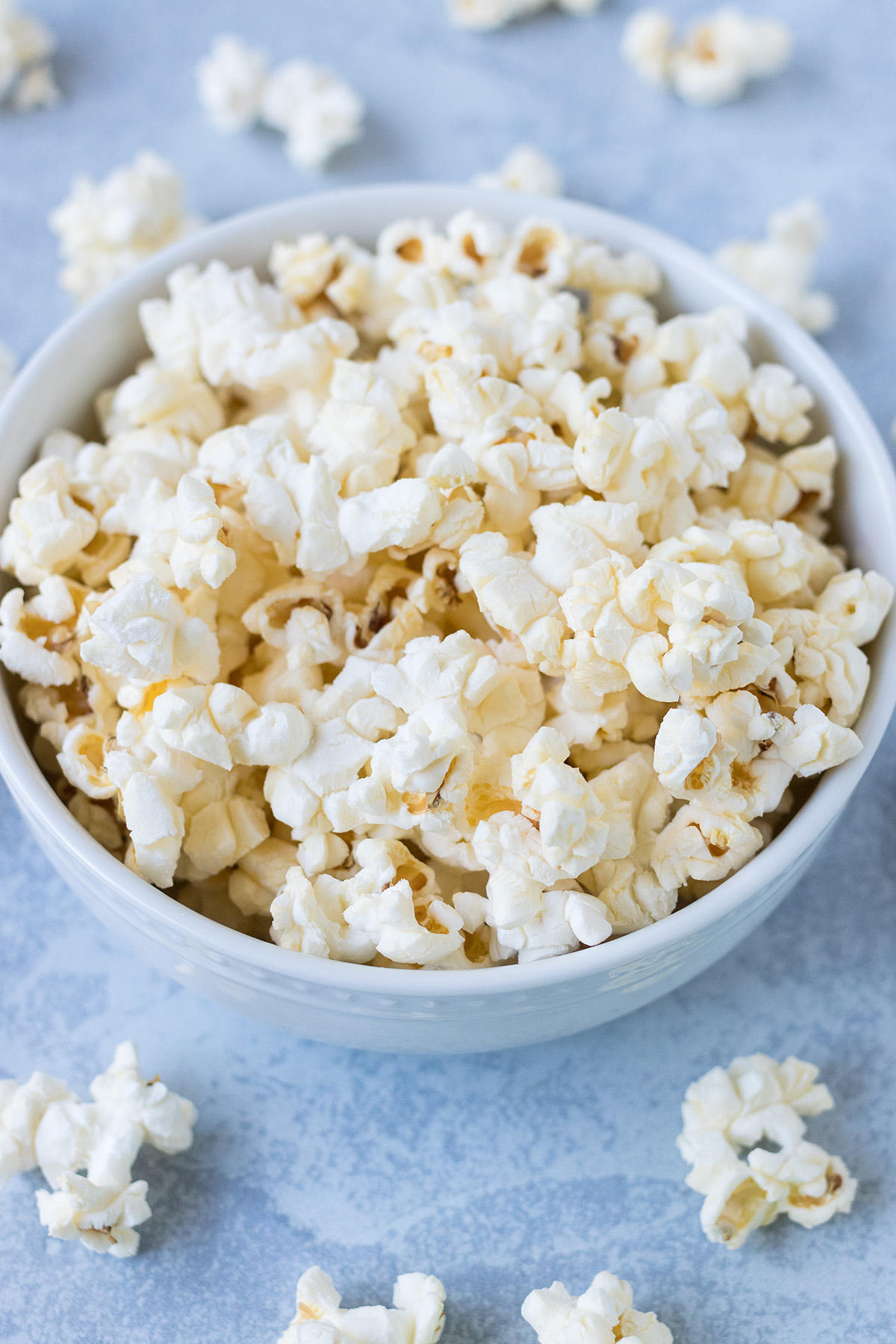 Popcorn
Popcorn is a regular late-night snack at my house. As my toddler son is going through a huge popcorn phase right now, we eat more popcorn than ever. Popcorn is a good late-night snack because it's a complex carbohydrate that releases serotonin. [Source] Most microwave popcorn is fairly healthy, as long as you choose a regular butter flavor, and not an extra butter or movie theater butter flavor.
If you're splitting the popcorn with one or two people, go for the regular microwave bag size. If you're eating popcorn on your own, go with a 100-calorie bag size.
For full control over your popcorn, learn how to make microwave or stovetop popcorn. There are tons of popcorn seasoning ideas that add major flavor without loads of calories. If you want a more unusual popcorn seasoning mix, check out How Sweet Eat's brown sugar sriracha sesame popcorn.
Low-sugar granola bar or trail mix
The trick with granola bars and trail mix is to find recipes or store-bought products that aren't loaded up with sugar. With any recipe or product, check the ingredient list. It should be low in sugar with lots of protein and fiber and a minimal ingredient list (ideally, ten ingredients or less) with ingredient names you recognize. [Source]
Kind, Luna, Lara, Health Warrior, Annie's, GinnyBar, Zing, Simple Squares, Nut Butter Buddha, and Rise are solid low-sugar, high-nutrition brands for granola bars. Many of these brands offer trail mix as well. For trail mix options, look for Wild Roots, Allgood, Navitas, 180 Snacks, Enjoy Life Not Nuts!, and Eden.
There are hundreds of homemade and trail mix recipes. You can find recipes for virtually any flavor combination and then further customize them to fit your taste and nutrition preferences. To get you started, check out Life Made Sweeter's granola bars – 12 ways and Greatist's 21 healthier trail mixes.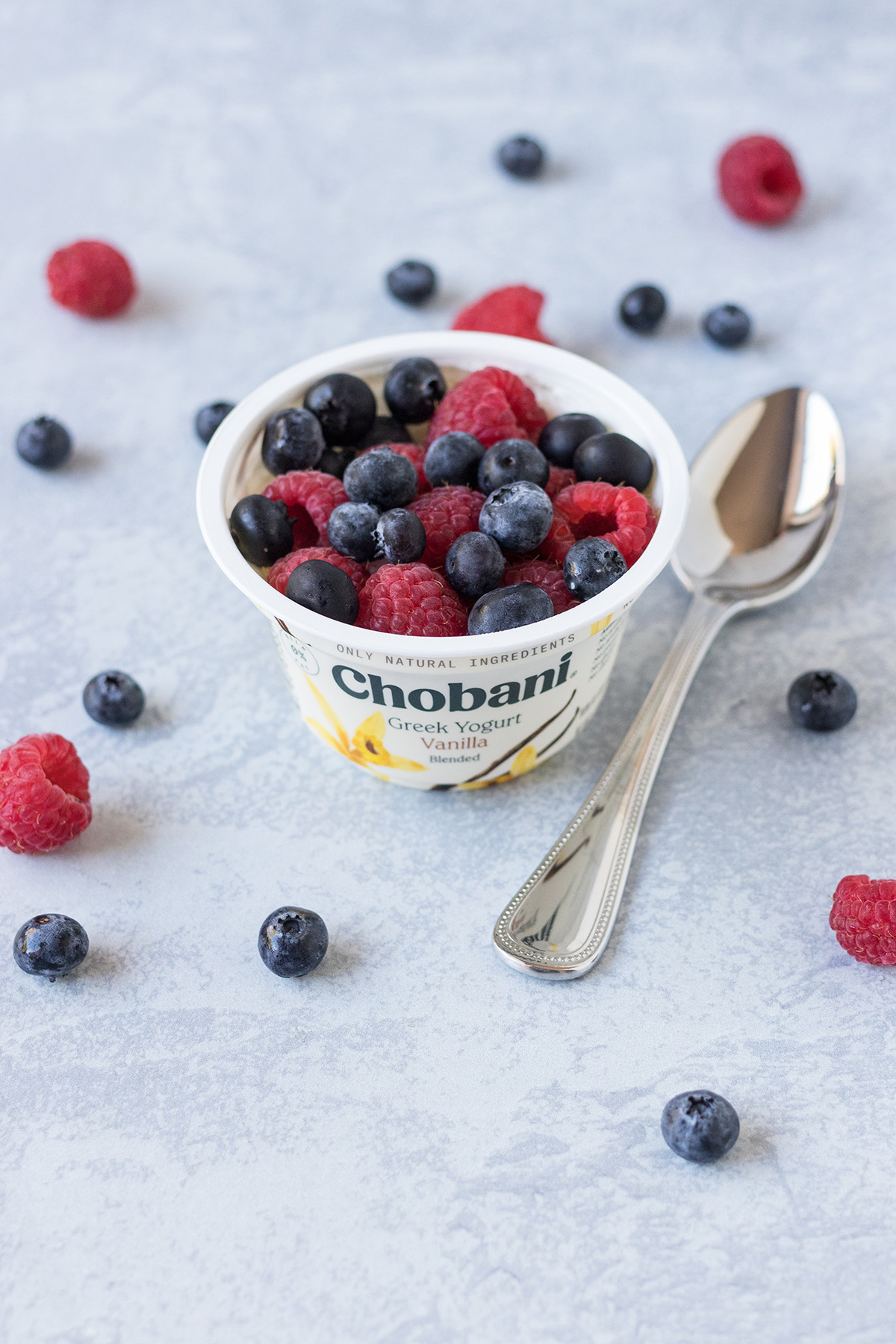 Greek yogurt with fruit
Greek yogurt is an excellent source of calcium, protein, probiotics, iodine, and vitamin B-12 and offers multiple health benefits. Did you know that eating full-fat dairy is good for you? Whenever possible, choose 2% or full-fat Greek yogurt. My personal favorite 2% and full-fat yogurt brand is Chobani because it's readily available in my area, and I love the range of flavors. Other yogurt brands to look for include Stonyfield, Fage, Maple Hill Creamery, and Siggi's.
Adding fruit to yogurt is an easy, delicious way to boost the nutritional value and flavor. Cherries and raspberries are good options for nighttime snacking, as they both contain melatonin. Blueberries are always a solid choice as well, as they require no prep and offer a wealth of health benefits.
Ricotta and figs
When you're burning out on Greek yogurt and fruit, ricotta and figs is an easy way to mix up your snacking routine. Ricotta is packed with protein [source] while figs are a great source of fiber and calcium [source].
Fresh figs are in season the first few weeks of June and August through October in the United States. [Source] Dried figs are readily available in grocery stores and online. Select grocery stores also carry frozen figs, including Costco and Trader Joe's. Similar to Greek yogurt, it's best to choose 2% or whole milk ricotta. You should have no problem finding 2% and whole milk varieties at your local grocery store.
Baked apple with walnuts
A baked apple topped with cinnamon and walnuts makes for a delicious dessert or late-night snack with very little added sugar. (You can easily skip the sugar altogether.) Masala Herb has a full recipe for stuffed baked apples with walnuts, including a video and a list of the best apples to use for baked apple desserts. You can also make "baked" apples in the microwave. They don't have the same texture as oven-baked apples but are very delicious and much quicker to prepare.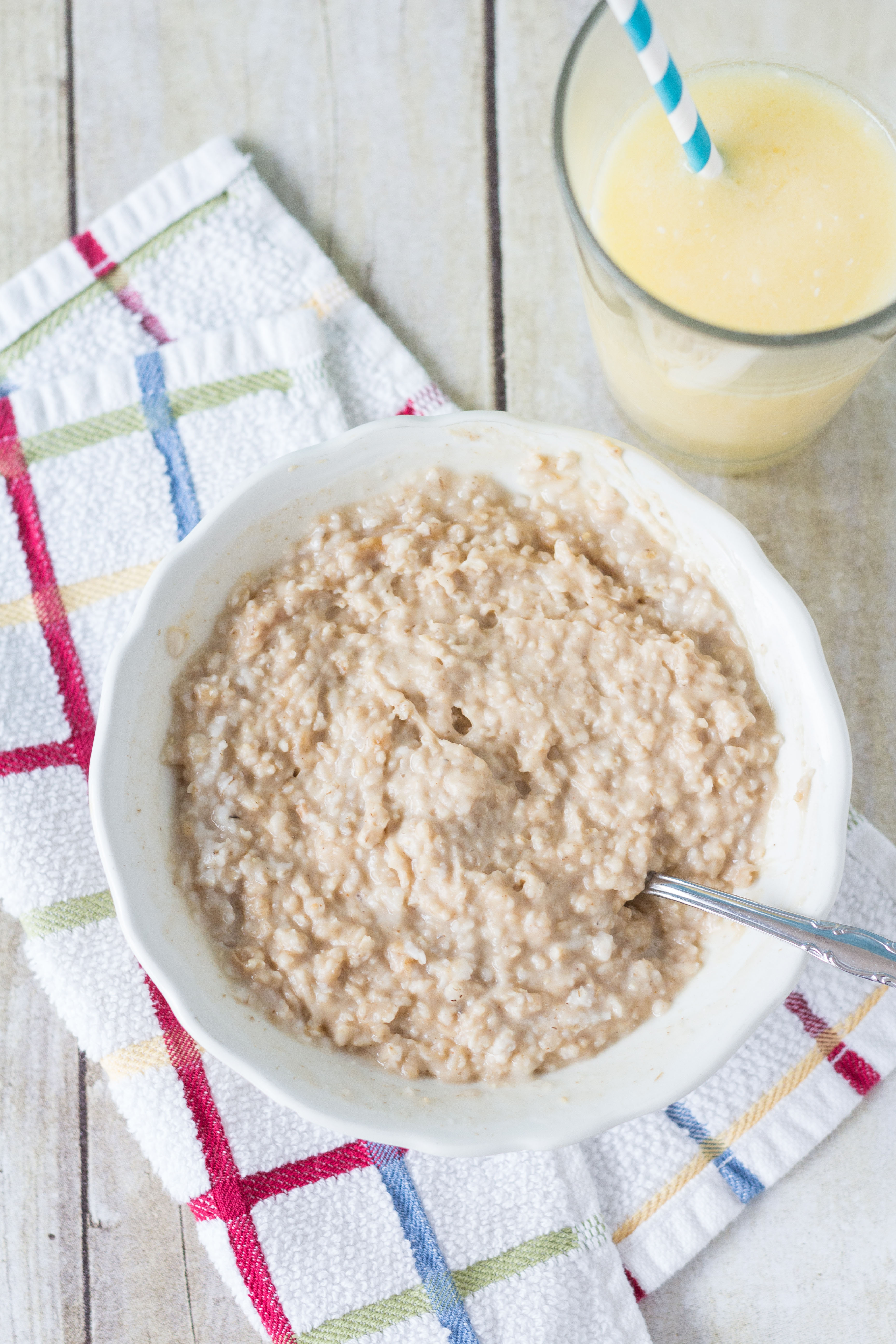 Oatmeal
Generally speaking, oatmeal is a healthier alternative to cereal, especially sugary cereal. Oatmeal is one of the healthiest grains. It's naturally whole grain and gluten-free* and is full of vitamins, minerals, fiber, and antioxidants. Oatmeal also contains melatonin, making it an ideal late-night snack. Healthy add-ins for oatmeal include fresh fruit, nut butter, chia seeds, flax meal, and hemp hearts. If you're into overnight oats, make a batch of Pinch of Yum's flax and blueberry vanilla overnight oats or How Sweet Eat's toasted coconut overnight oats.
*Note: Not all store-bought oatmeal is gluten-free, as some oatmeal is processed and packaged in facilities containing gluten products. Make sure to check the label carefully.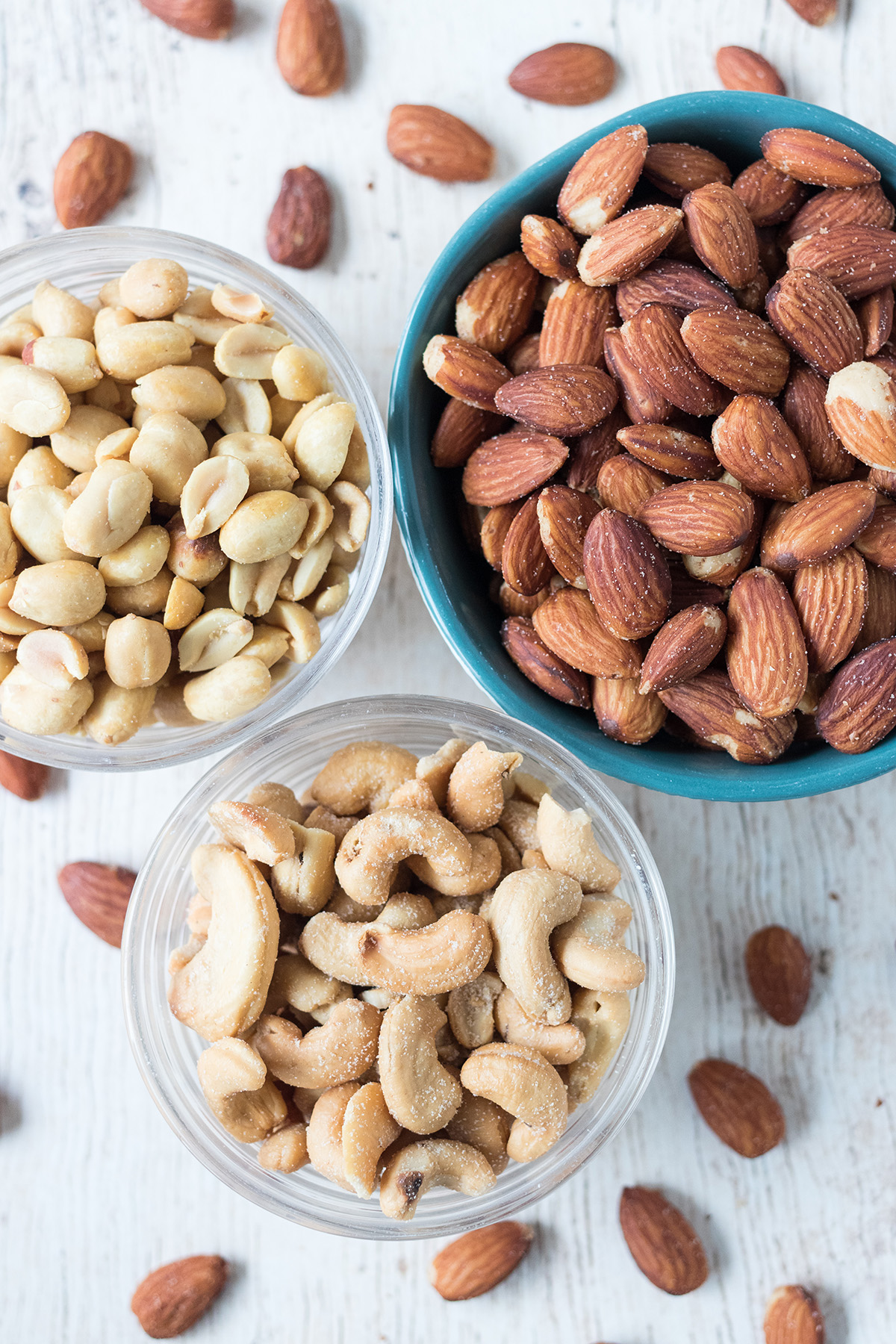 Lightly salted nuts
We always have at least two, if not three or four, lighted salted nuts on hand for snacks at any time of the day, including bedtime. Pistachios contain melatonin, so they're a natural choice for many people who enjoy late-night snacks. Other popular options include peanuts, almonds, cashews, walnuts, pecans, and macadamia nuts. Fresh or dried fruit pairs perfectly with nuts to fill out the snack.
Pumpkin seeds
Pumpkin seeds are low-calorie and rich in magnesium and tryptophan, both of which are linked to better sleep. Pairing carbs, such as a handful of raisins or half an apple, with pumpkin seeds encourages the body to send the seeds' tryptophan to the brain to produce melatonin.
Edamame
Edamame are whole, immature soybeans, packed with protein, fiber, vitamins, and minerals, including significant levels of vitamin K and folate. [Source] Most edamame is available frozen and makes a great addition to salads, soups, noodle dishes, and stir-fries. The Kitchn has five flavorful pairings, perfect for snacking on edamame. As a late-night snack, it's also great dry roasted (similar to chickpeas) or in edamame hummus, paired with raw veggies or crackers.
Protein-rich smoothie
Getting protein into a nighttime smoothie is important for keeping you full and satisfied through the night. Adding vanilla or chocolate protein powder is an easy way to boost the protein level in any smoothie. If you want to up the protein level without chemical powders, check out Tasty's list of 17 natural ways to add protein to smoothies. A few of my favorite protein-rich smoothie recipes include Half-Scratched's mango protein smoothie, Kristine's Kitchen's blueberry spinach breakfast smoothie, and Wholefully's peanut butter mocha smoothie.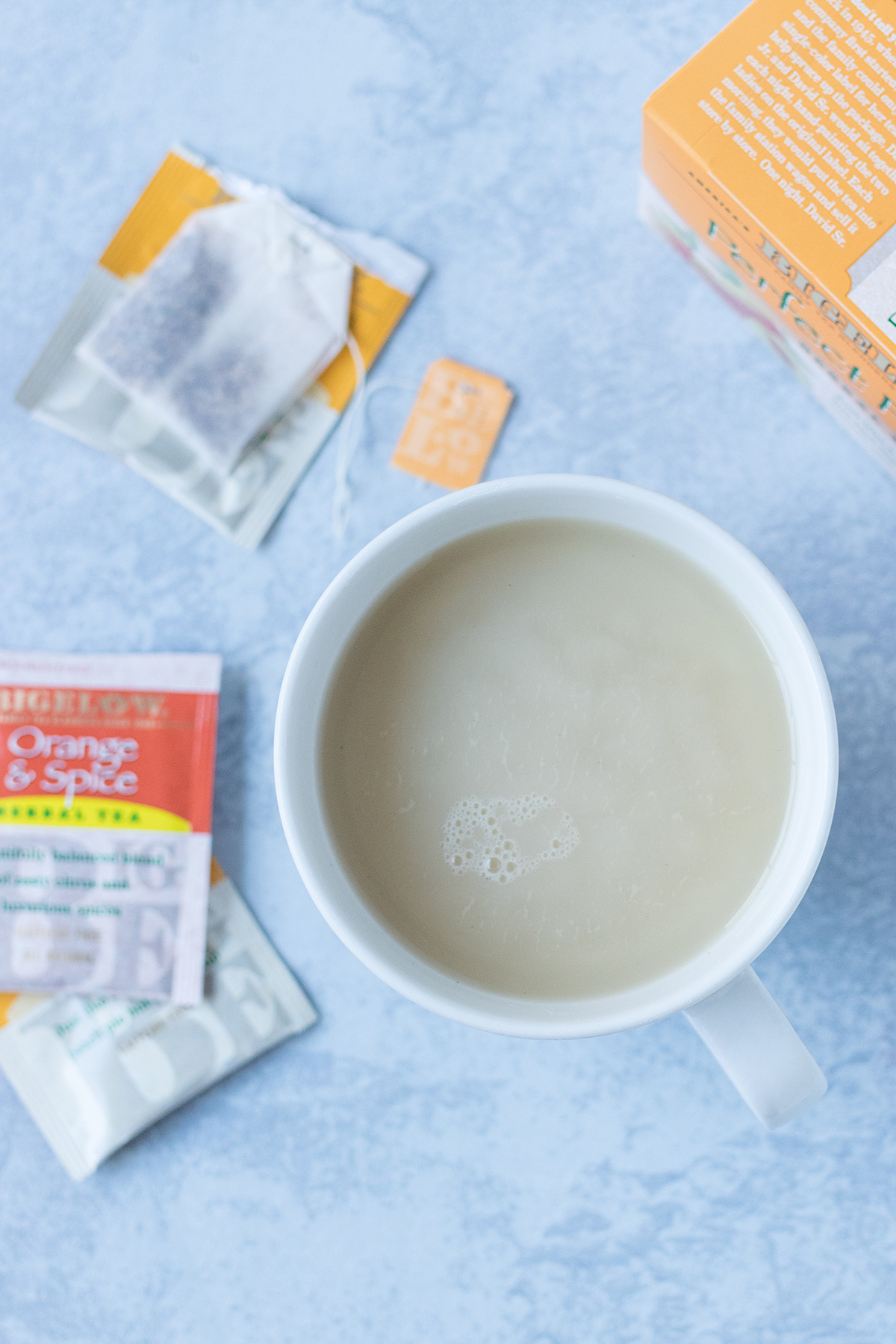 Herbal tea with milk
I know that tea isn't exactly a snack. But if you're trying to cut down on late-night snacking or are avoiding sugar or sweets, tea with milk is a good way to curb your cravings while keeping your sweet tooth happy. My personal favorite herbal teas are peach and orange. Other popular herbal teas include lemon ginger, mint, peppermint, chamomile, and chocolate.
[Disclaimer: This post contains a few affiliate links. Thanks for your support!]
Pin this post for easy access to the healthy late-night snacks later!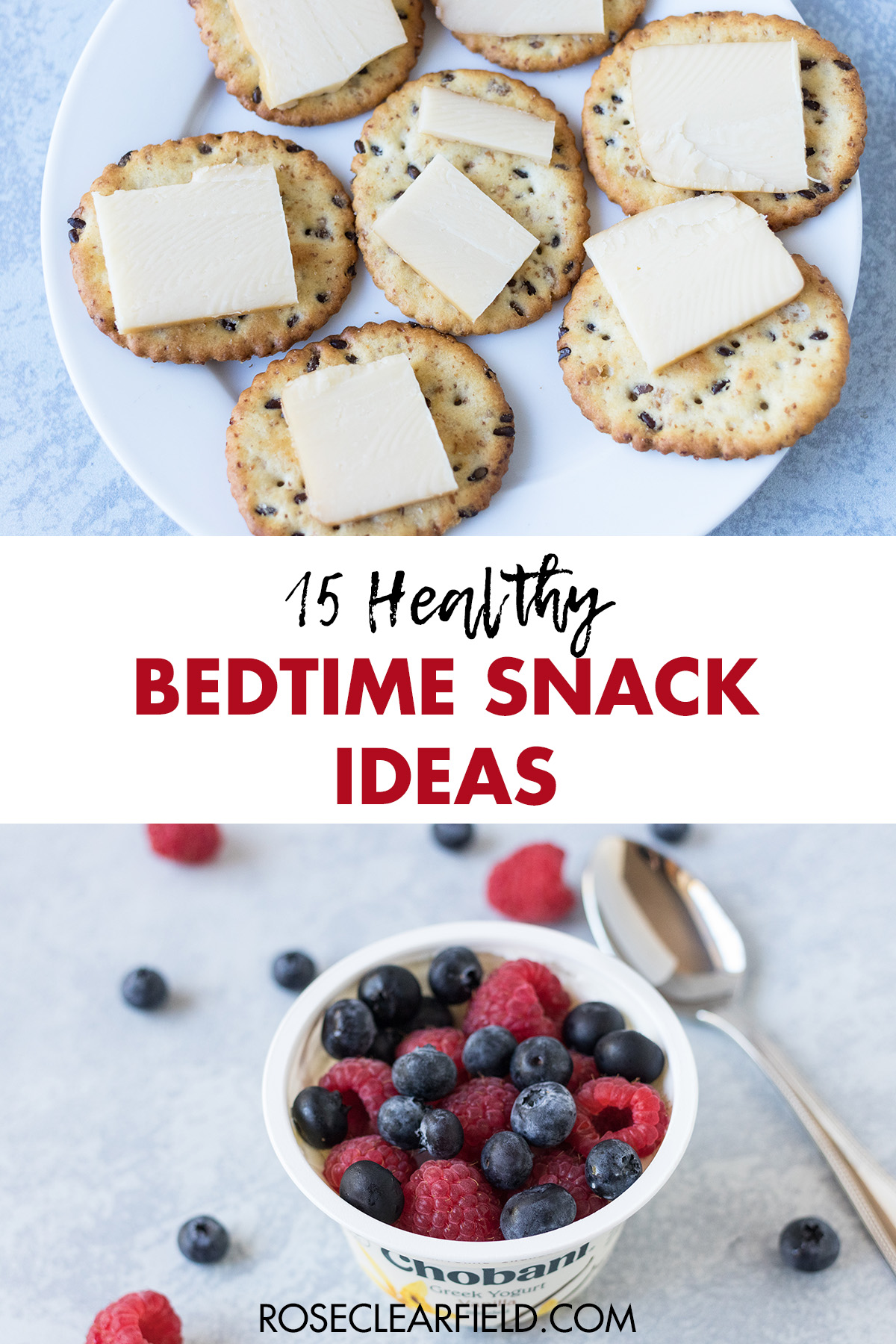 What are your favorite late-night snacks?
Are there other snack ideas you love for bedtime? I'd love to hear about them!
More healthy eating recipes: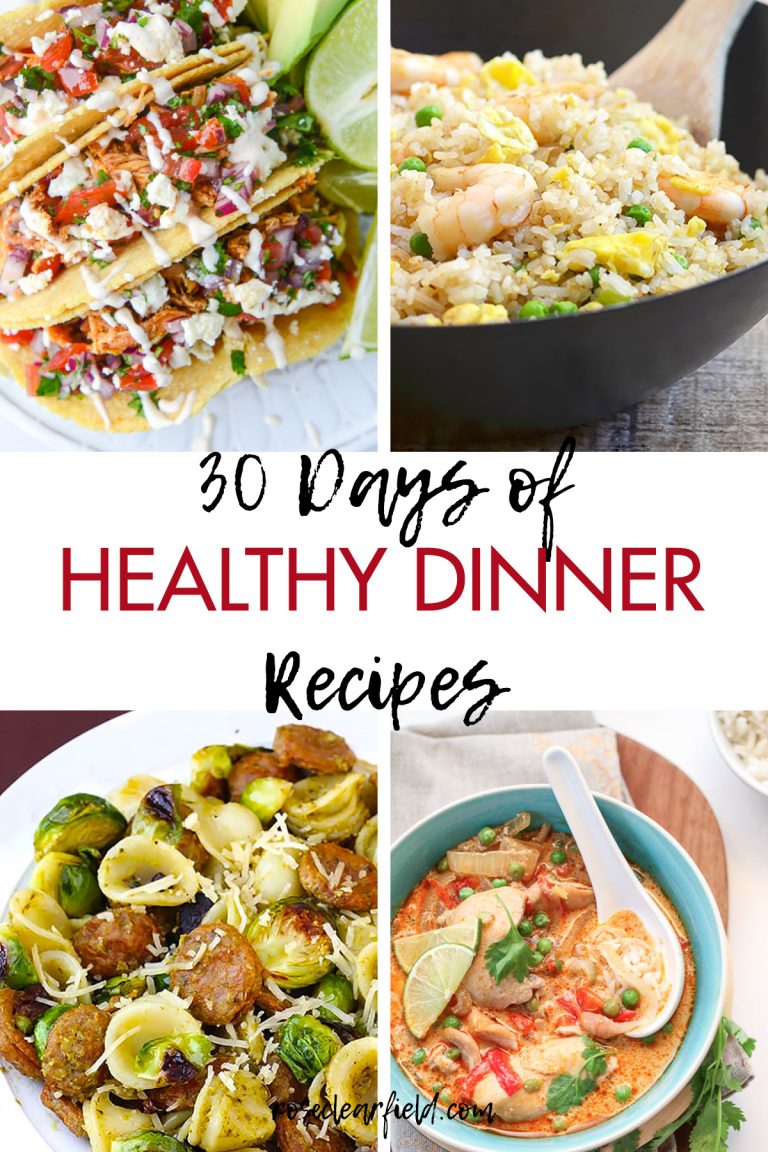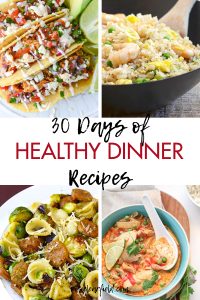 30 Days of Healthy Dinner Recipes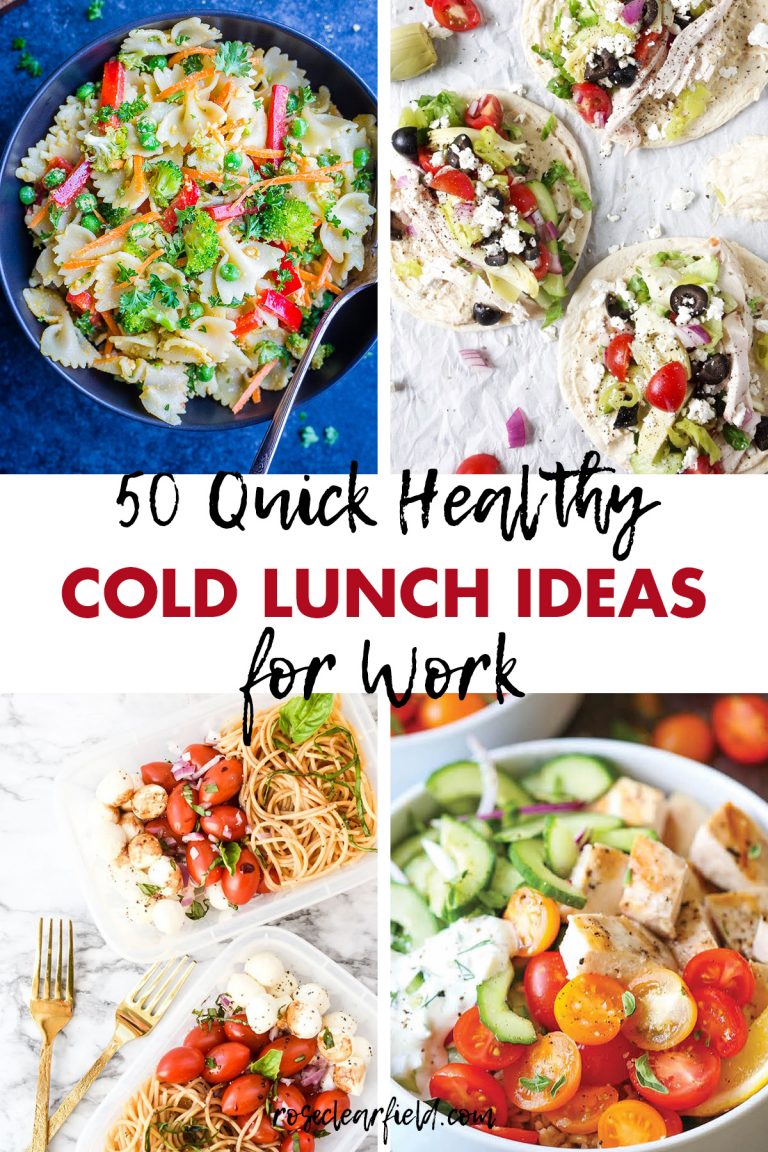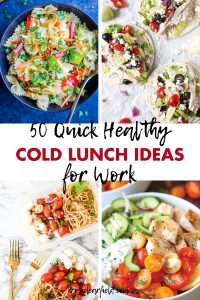 50 Quick Healthy Cold Lunch Ideas for Work