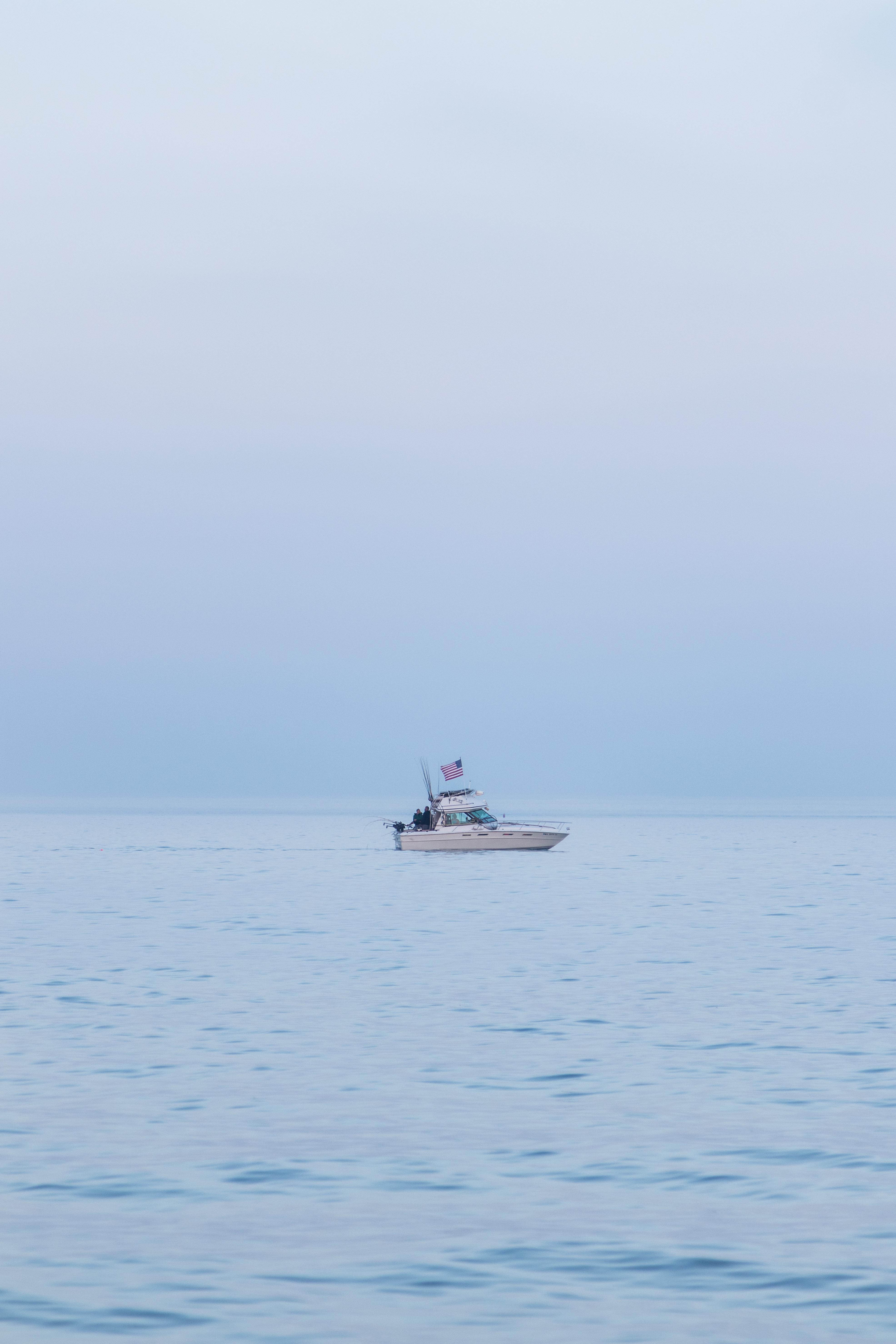 I'm sharing just a few of our family highlights from the past month!
I was on the fence for ages about whether I was going to write any personal update posts this summer or wait until fall to transition out of baby/toddler updates and into general family updates. July was so busy that I'm going ahead with a summer update, so my end of the summer update isn't obnoxiously long.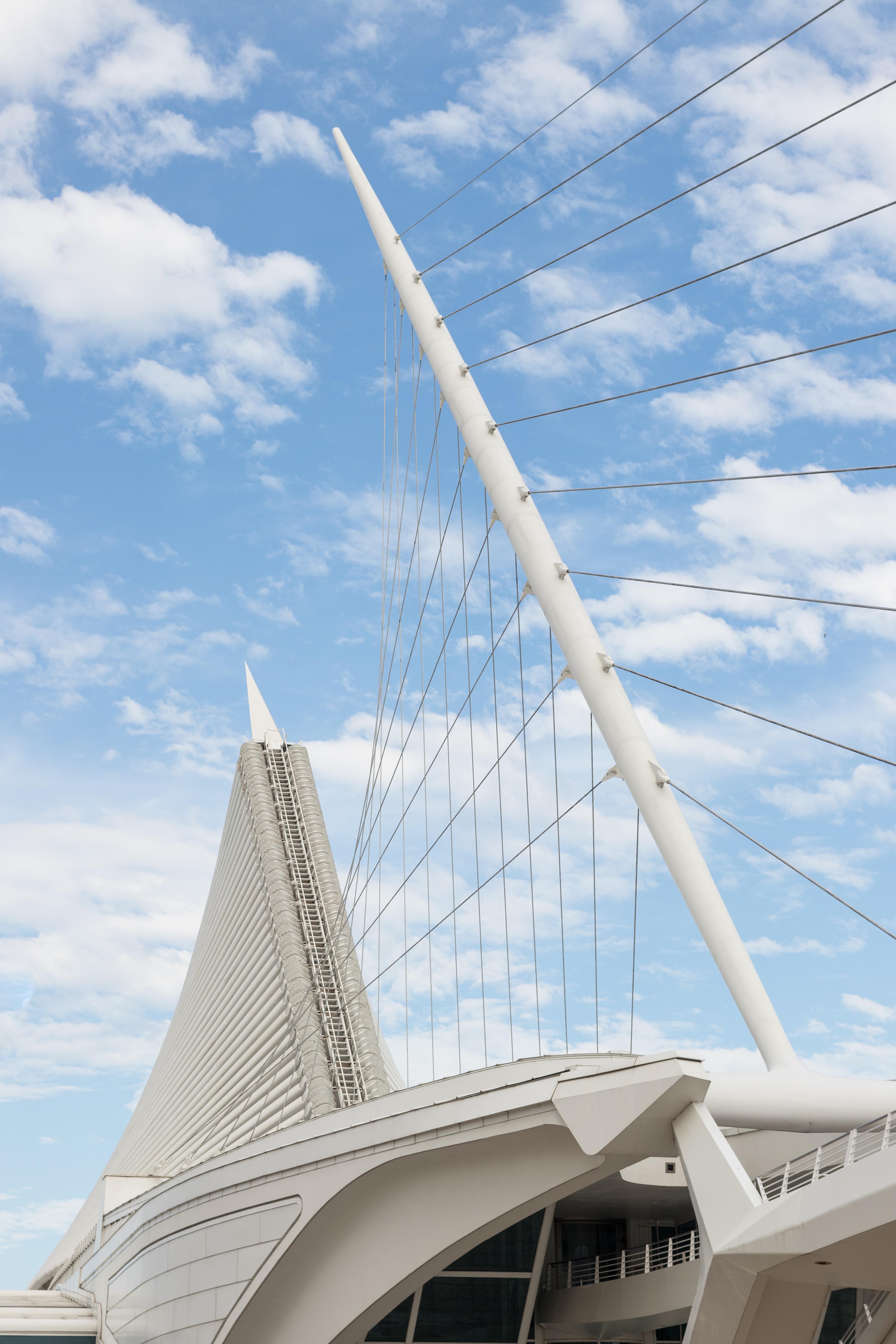 Tommy and I kicked off July with an evening in downtown Milwaukee with some of his birth family. We got the most perfect weather and had an awesome time strolling the lakefront by the art museum and then getting dinner in the Third Ward.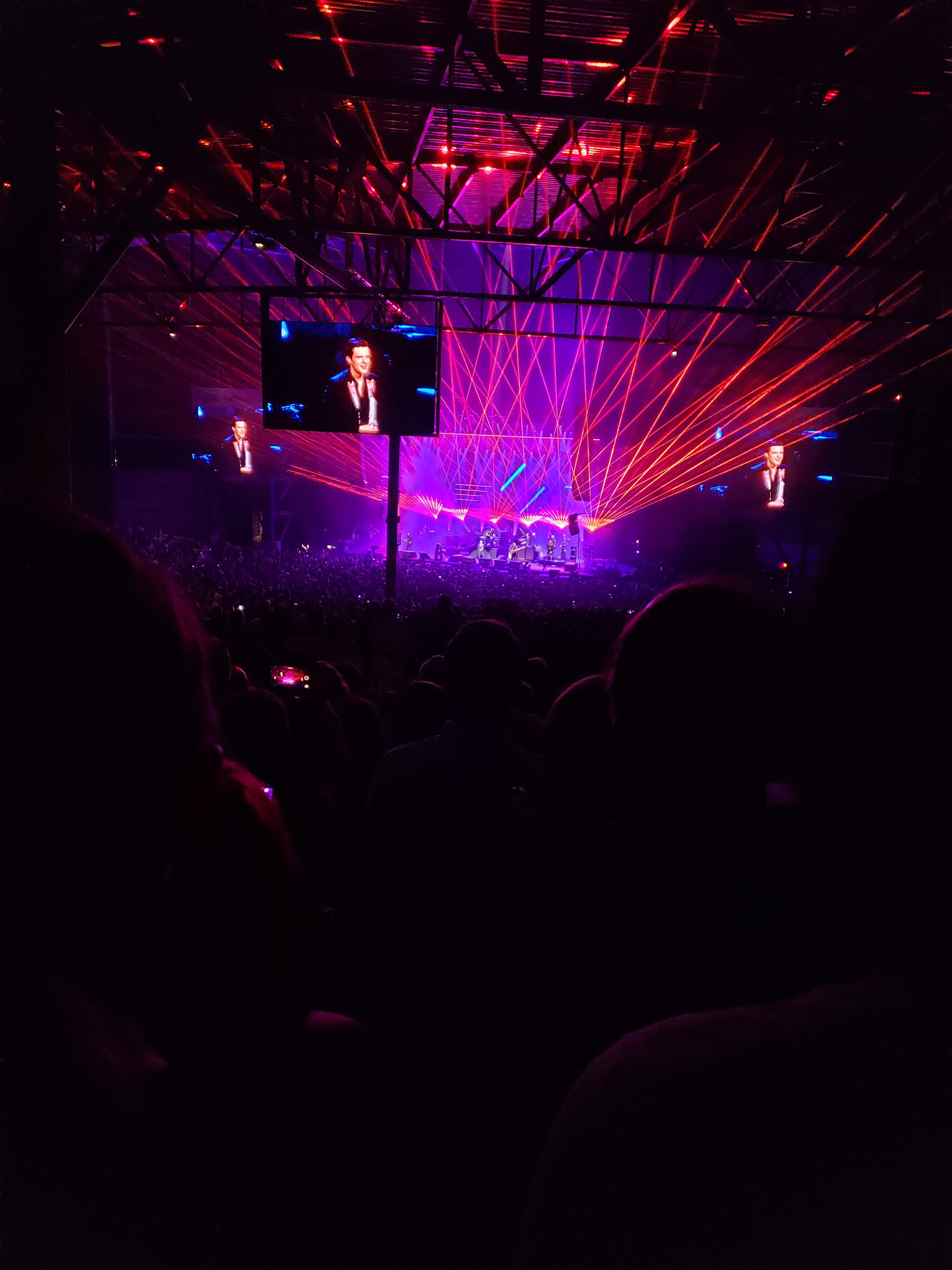 Jake and I saw The Killers at Summerfest. It was one of the most amazing live shows I've ever seen, which says a lot because Jake and I have been to several dozen live shows during our time in Wisconsin. Their songs are already so good. Brandon Flowers is an amazing performer, and the choreography/lights were unreal.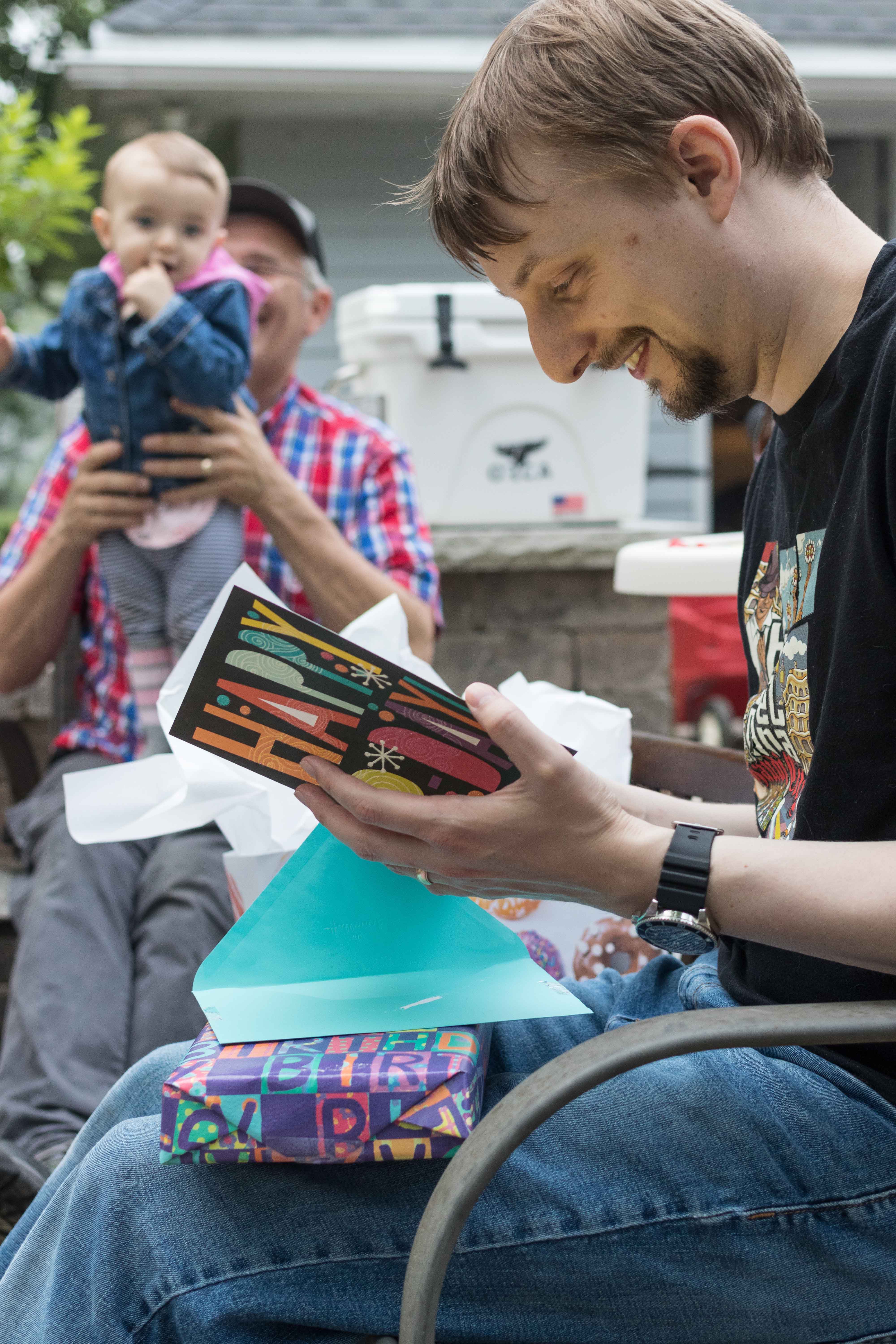 We have five family birthdays in July. Each year the celebrations look a little different. We had official celebrations for three of the birthdays, starting with Jake's on the 3rd. We had a bunch of family over for grilling and dessert and hanging out in the yard.
My parents came up for Jake's birthday and stayed through the 4th. We went to our town's 4th of July parade in the morning. Tommy loved it, especially the fire trucks and ambulances that kicked off the parade.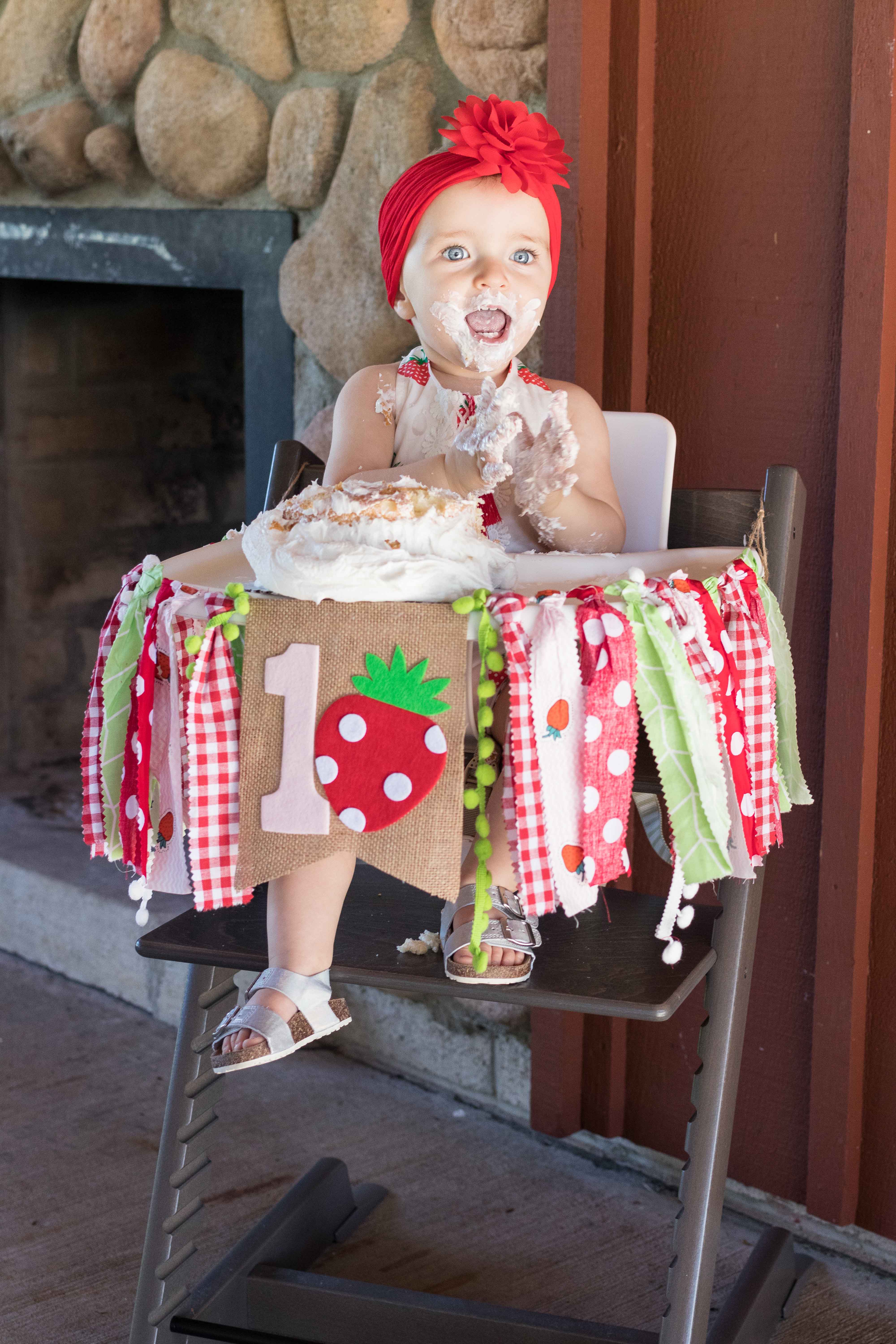 We celebrated Tommy's cousin Brookelynn's first birthday the weekend after the 4th. She absolutely killed her smash cake, which made for some great pictures.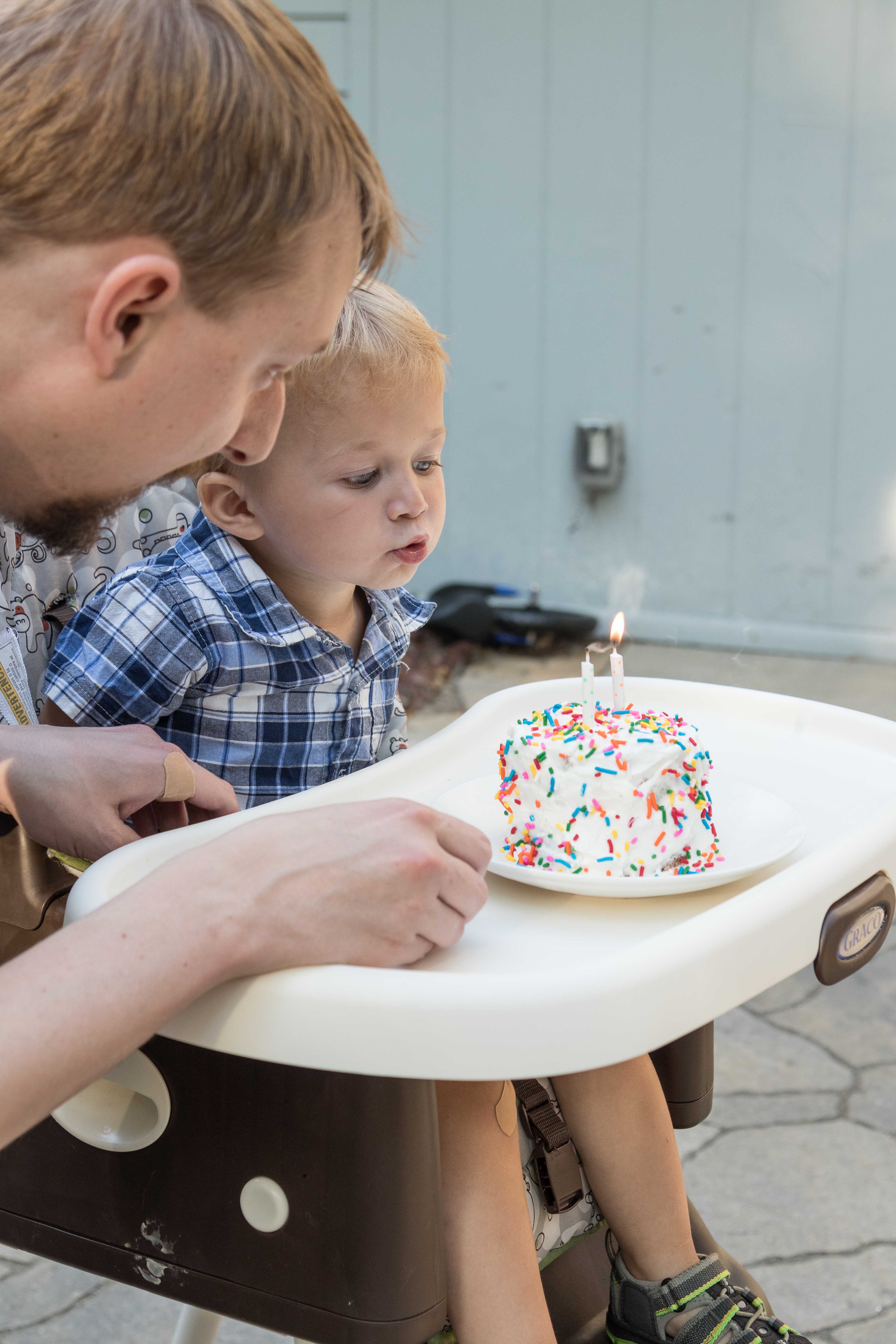 We celebrated Tommy's birthday the next weekend. I have a brief, photo-heavy two years of Tommy post for his birthday if you missed it. The party was very similar to his first birthday party: a low-key open house with family and friends at our place. My parents came up the night before and helped me out a ton with getting the house and food ready. We had a lot of family, including birth family, at the party, which was so nice.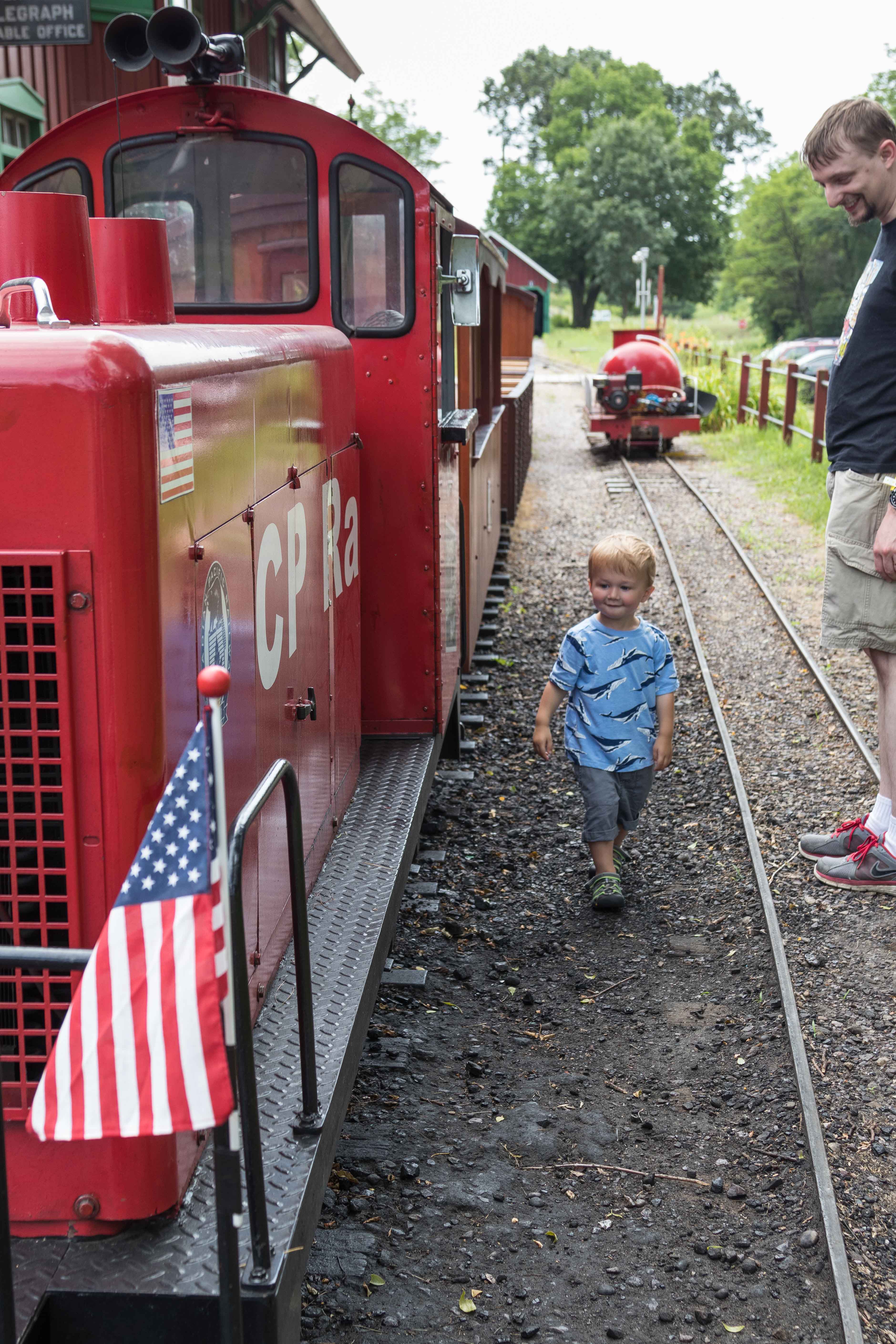 This year we took our annual Wisconsin Dells trip the week after Tommy's birthday. Last year's Dells trip was fun, and this year was even better, as Tommy is able to do so much more now. I didn't write a separate post about this year's trip but will instead shared a full guide to visiting the Wisconsin Dells with toddlers.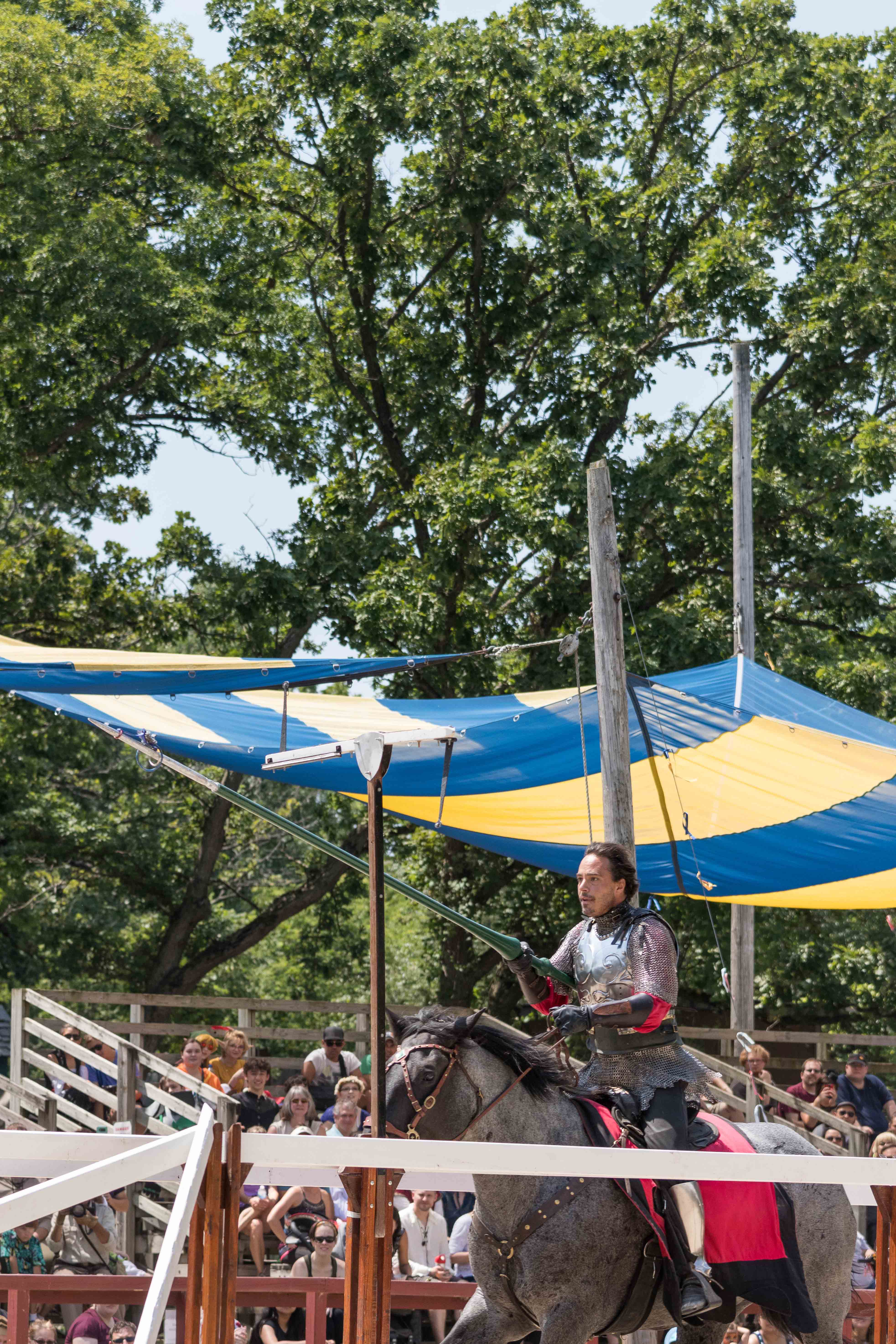 We made our annual excursion to the Bristol Renaissance Faire the last weekend of July. (I'm linking it because I always get so many questions about Bristol.) We went with two other couples with similar-aged boys and got them swords and shields, which was definitely one of the biggest highlights of their summer. Tommy runs around the house saying "I sword!" all the time now with anything he wants to use as a sword. Tommy also enjoyed watching the jousting, riding the ponies, riding the pirate ship ride, playing on the pirate ship in the kids' area, and meeting some of the characters.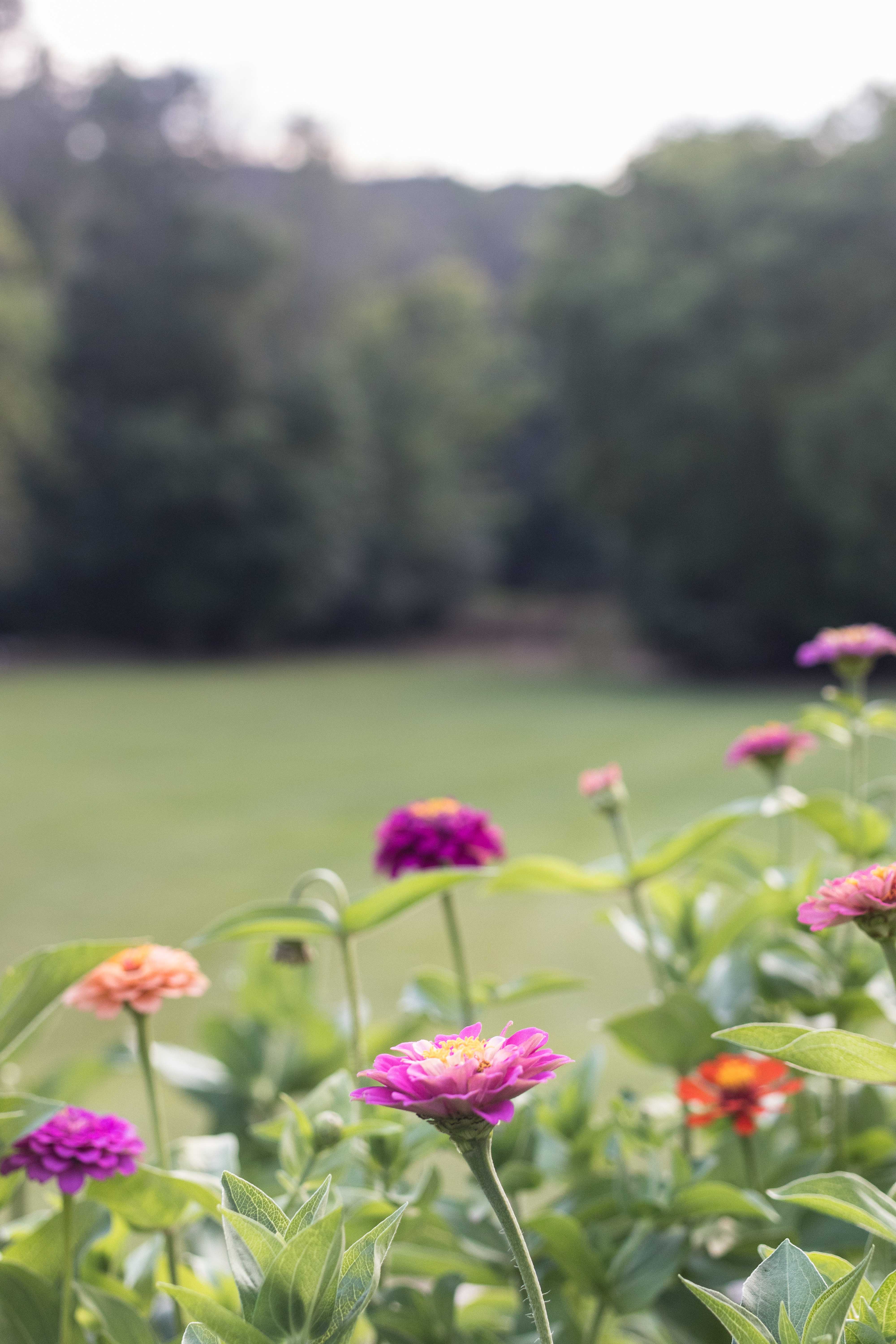 We finished off the last weekend in July with a birth family visit. Tommy's birth great-grandma and great-grandpa invited all of the aunts, uncles, and cousins and our little family over to their place. They have an amazing house that makes for a perfect place to gather with lots of family. We feel extremely fortunate to have these opportunities with Tommy's birth family.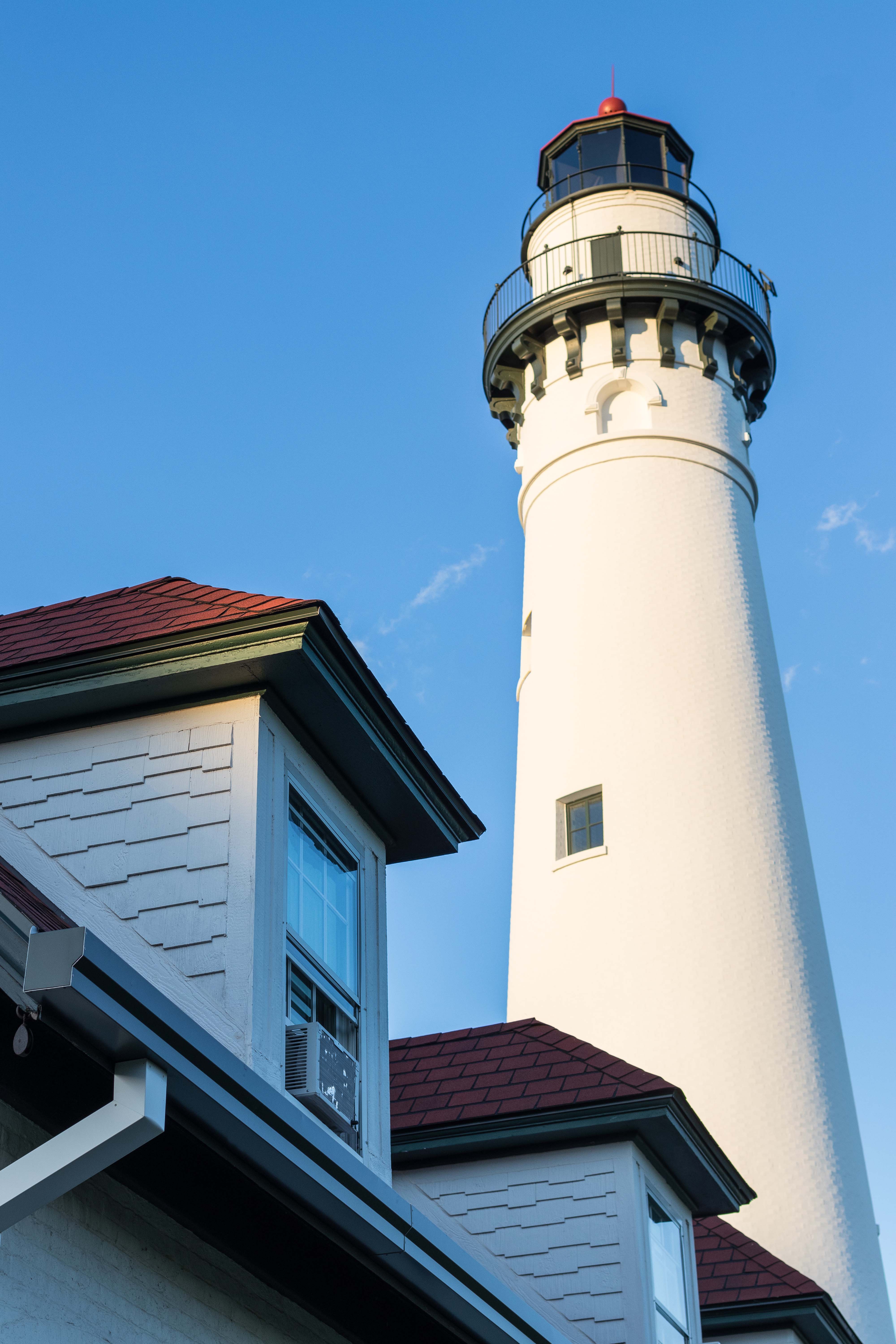 This month has also included tons of walks to the nearby lighthouse, play dates at local parks and wading pools/splash pads, throwing rocks into the lake, visits to the zoo, spending time with Brookelynn and the grandparents, and hanging out in the yard/neighborhood visiting the dogs, pushing around the toy mower, riding in the wagon, etc. I have never been outside so much in my adult life and consequently, haven't been this tan in years.
In other Tommy news, this past month, Tommy started a mommy/daddy and me gymnastics class. I signed up on a whim after reading my friend Natasha's toddler gymnastics post and couldn't be more glad that I did. Tommy absolutely loves it. A lot of people ask me about swimming, and Tommy and I are still doing swimming lessons. A week in the Dells made such a difference in his swimming abilities. I can't even belive how much he's been doing in class the past few weeks.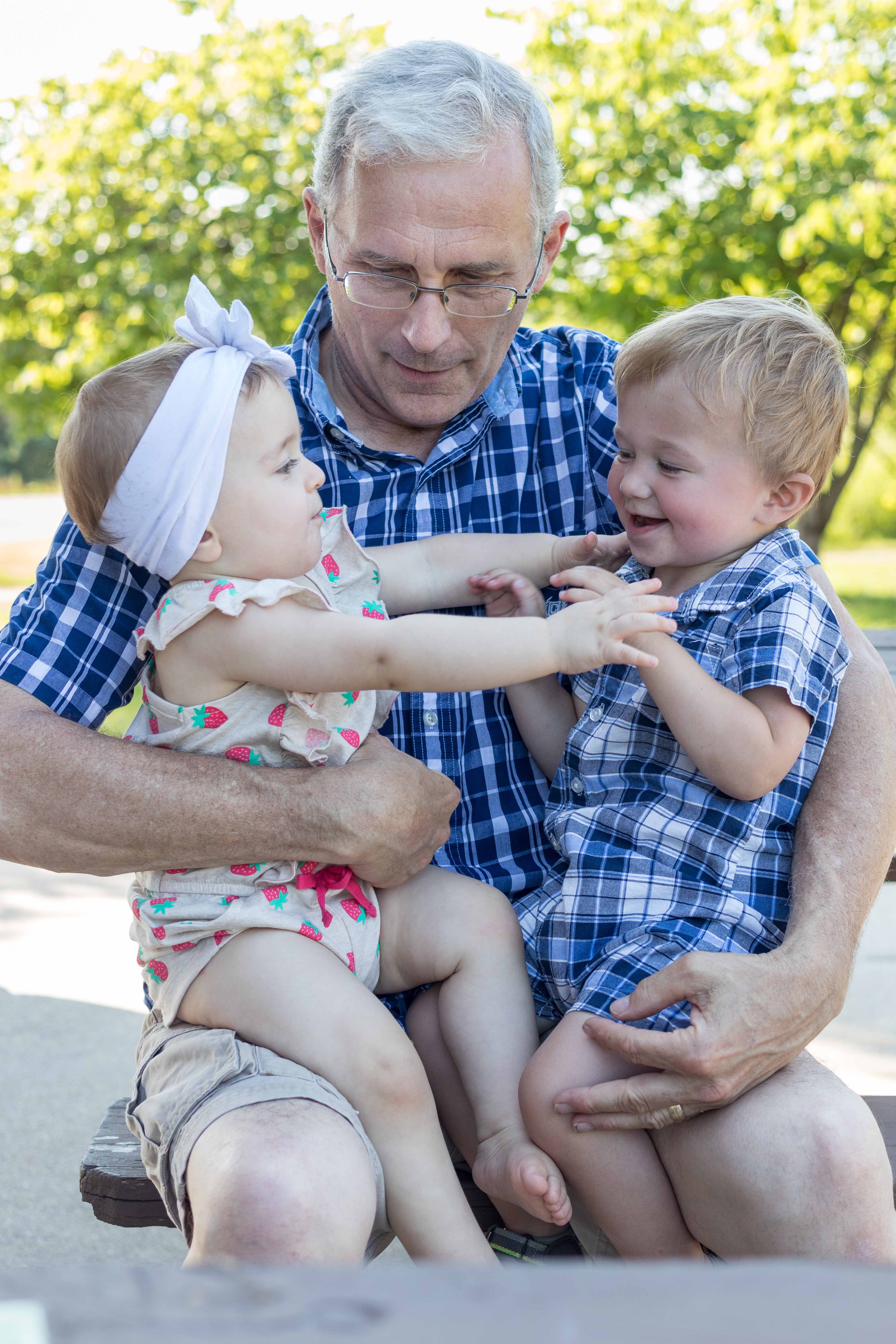 Finally, summer 2019 has been the summer of Grandpa (or "Bubba" has Tommy has started calling him) holding two babies. (Also, can we talk about how Tommy and Grandpa unintentionally twinned at Brookelynn's birthday party? #dead)
How's your summer going?
Tell me about what you and your family were up to in July!
Head over to the family section of the blog for all of my Tommy baby/toddler updates and other family happenings.