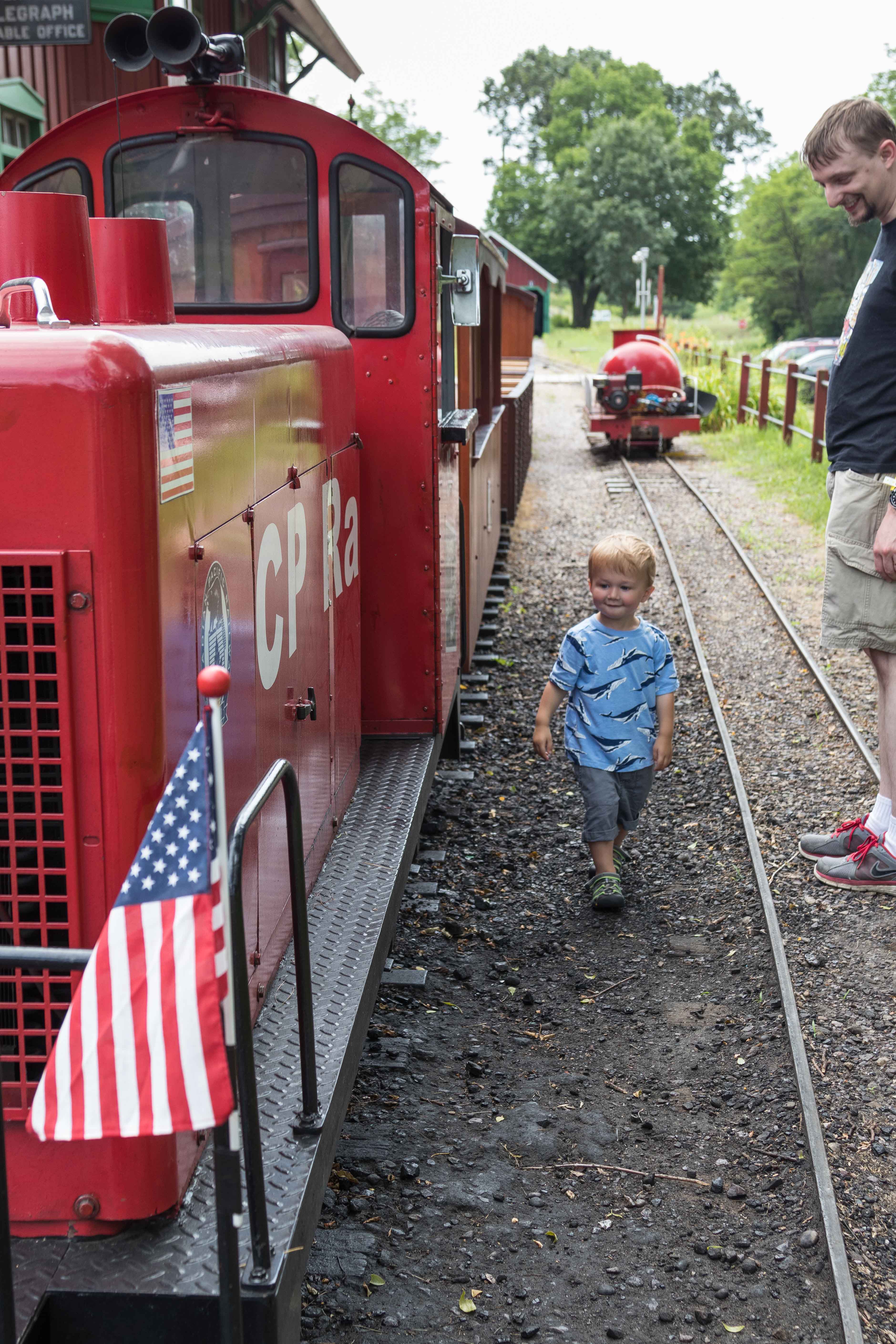 Located in southern central Wisconsin, the Wisconsin Dells has been a popular tourist destination for over a hundred years.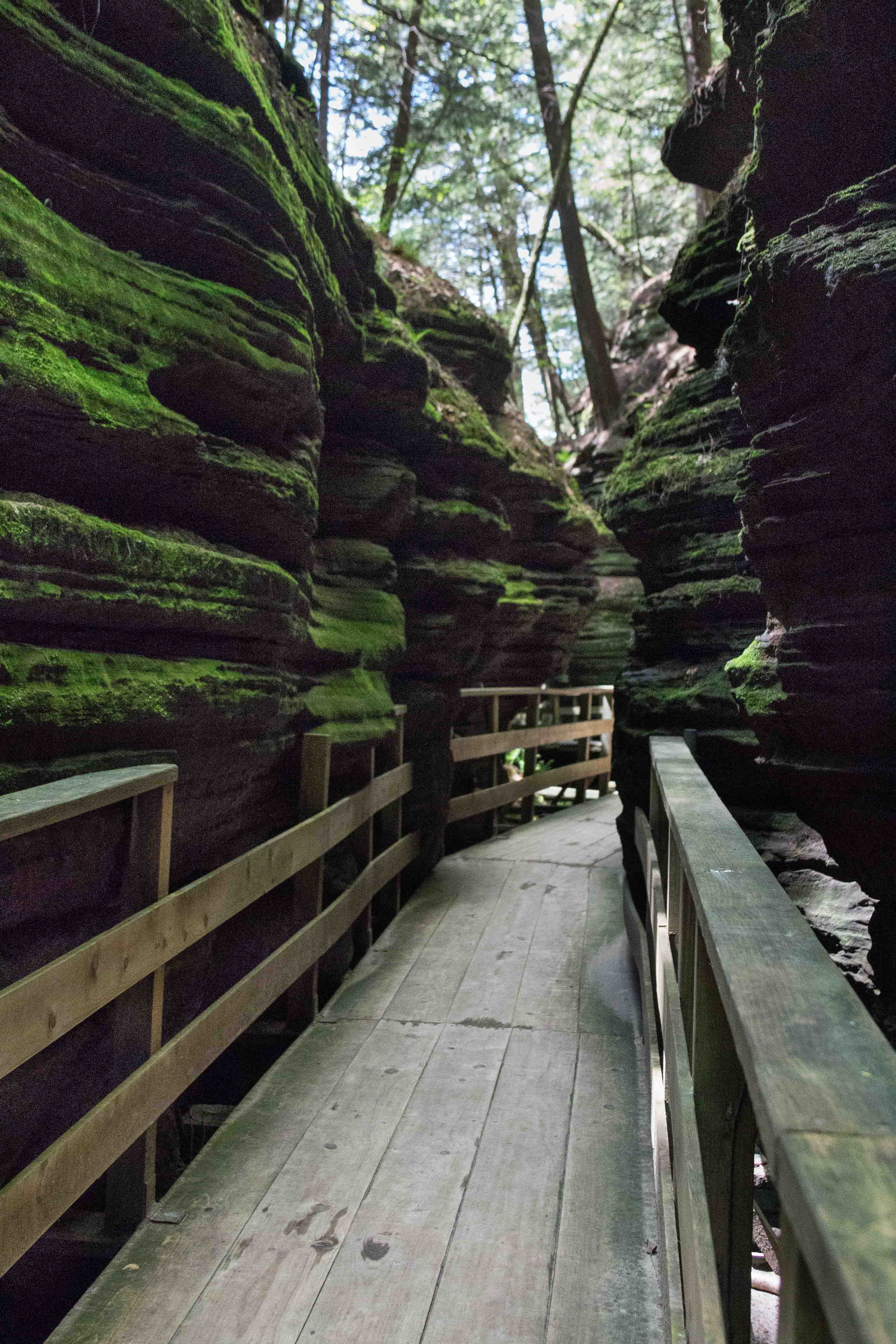 Situated on the Wisconsin River in a region of stunning glacier-carved sandstone formations, it's one of the most beautiful areas of the Midwest. Funnily enough, the Wisconsin Dells is also the waterpark capitol on the country with more indoor and outdoor waterparks than you'll find in any other city.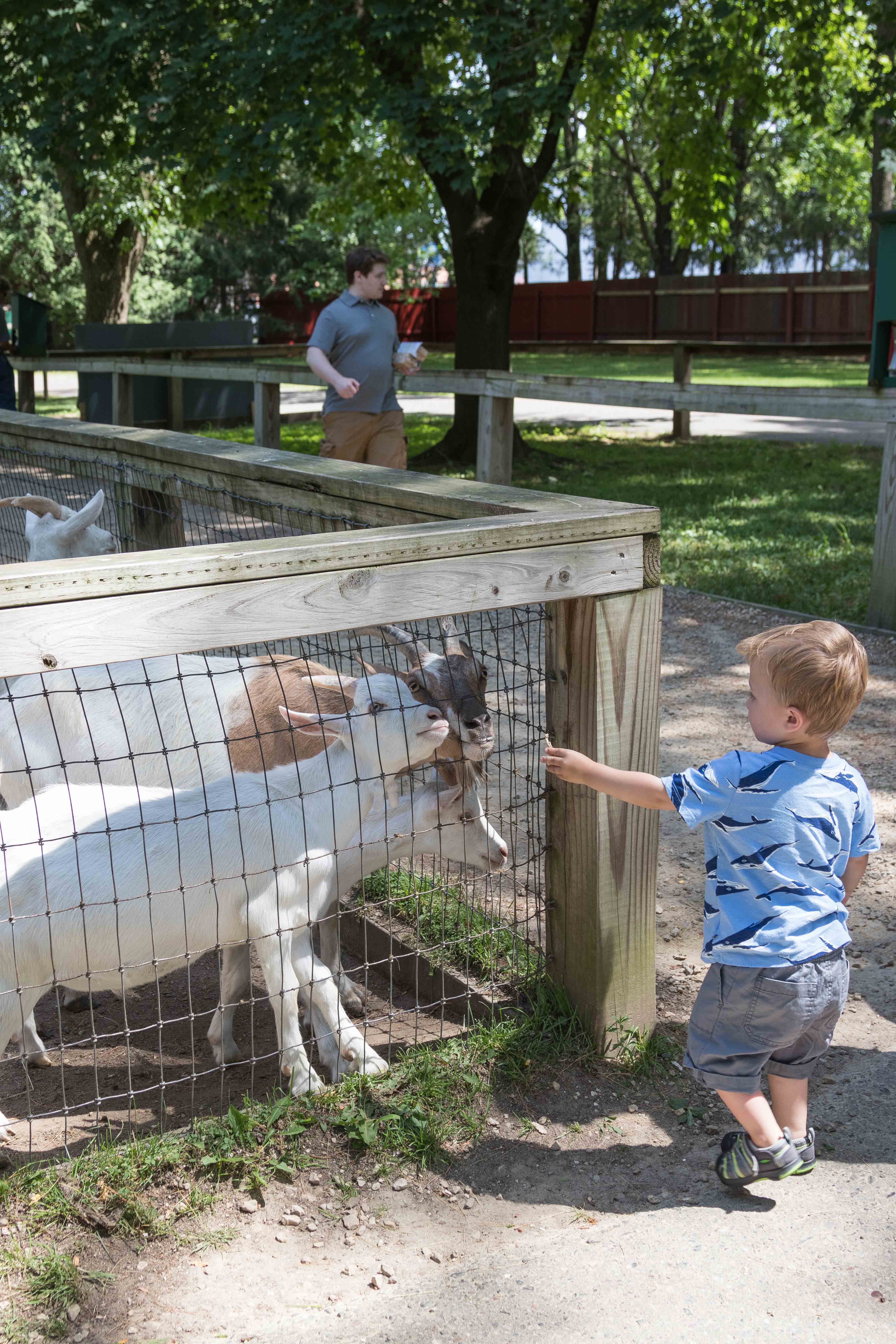 The Wisconsin Dells has been a beloved family vacation destination for decades. As such, the Wisconsin Dells vacation with toddlers is a popular one. Traveling with toddlers is always an adventure, and a Dells trip is no exception. From resorts to restaurants to things to do, I'm sharing my best tips for making your Wisconsin Dells vacation with toddlers a successful trip you and your family look back on fondly for years to come.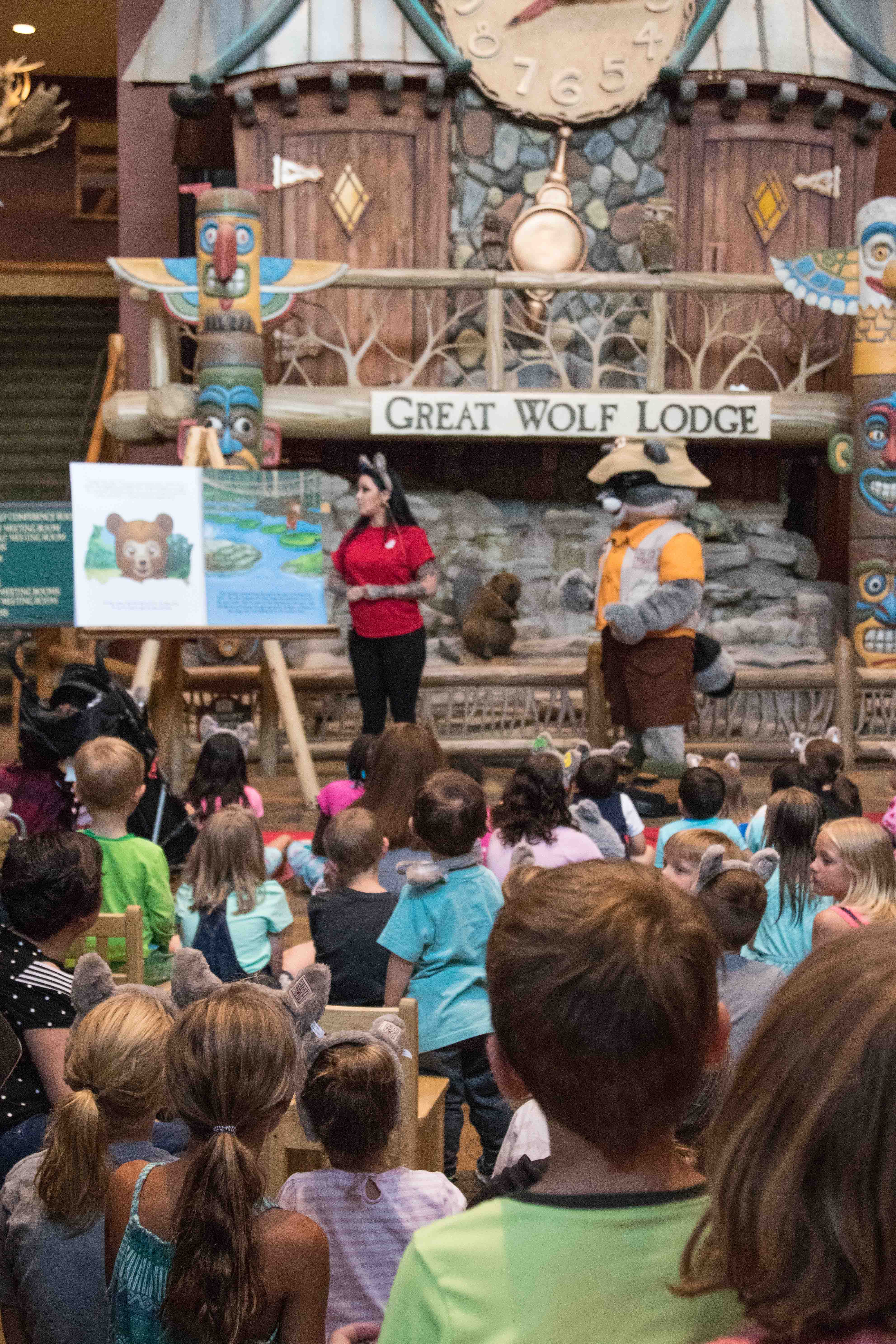 Family-friendly Wisconsin Dells resorts
Our personal favorite place to stay in the Wisconsin Dells with little kids is Great Wolf Lodge. Great Wolf is not sponsoring this post, nor have they paid for our stays with them. I did a lot of research before vacationing in the Dells with kids. We've been really happy with Great Wolf Lodge.
From the rooms to the restaurants to the water park, everything at Great Wolf is catered to kids. Among other toddler-friendly amenities, they have a variety of kid activities throughout the day and evening (i.e., crafts, story time), pizza delivery, an ice cream shop, and multiple little kid sections of the water park.
A few other very popular family-friendly resorts in the Wisconsin Dells include Wilderness Resort, Kalahari, and Chula Vista. While the resorts I've discussed here are not necessarily the biggest resorts, I think that's preferable for traveling with toddlers. I encourage you to check out all of these resort options and decide which one will be the best fit for your family.
Additional family-friendly Wisconsin Dells hotels and lodging options
Prior to having kids, my husband and I stayed at a wide variety of hotels in the Wisconsin Dells. Since having kids, we've also done a few shorter Dells stays that aren't at Great Wolf, usually as a stop over on the way to or from visiting Minneapolis. There are lots of nice regular hotels in the Wisconsin Dells, many of which feature indoor and/or outdoor pools.
While it's fun to have the full resort experience, for most todders, any hotel pool makes for a memorable vacation. With a hotel pool, you also have more flexibility to use your own floats, rafts, etc., the majority of which aren't allowed in water parks. Watch for deals through your favorite travel site, and install a cash back rewards program, such as Rakuten, to book a great Wisconsin Dells hotel without breaking the bank.
Many Wisconsin Dells hotels offer passes or discounts for popular waterparks, which is a good option if you'd like to spend or two days at a water park, but not necessarily your whole trip. There are always discounted water park tickets available at ticket stands in the area as well.
Camping
There are a wealth of camp grounds and camping resorts in the Wisconsin Dells. If you're looking for a more rustic lodging experience or are simply trying to save some money, camping is a great option. Many Dells campgrounds also have cabins, which is perfect for travel with toddlers.
With over a dozen camping facilities within a 20-minute drive of the major Wisconsin Dells attractions, it's not hard to find a campground that fits your preferences and budget. Just a few of the highly rated camping facilities in the Wisconsin Dells include Wisconsin Dells KOA Holiday, Bonanza Camping Resort, and Sherwood Forest Camping & RV Park.
My friend Natasha has an awesome toddler camping checklist with a ton of great tips and resources for having a great camping experience with your little ones.
What to do in the Wisconsin Dells with one-, two-, and three-year old kids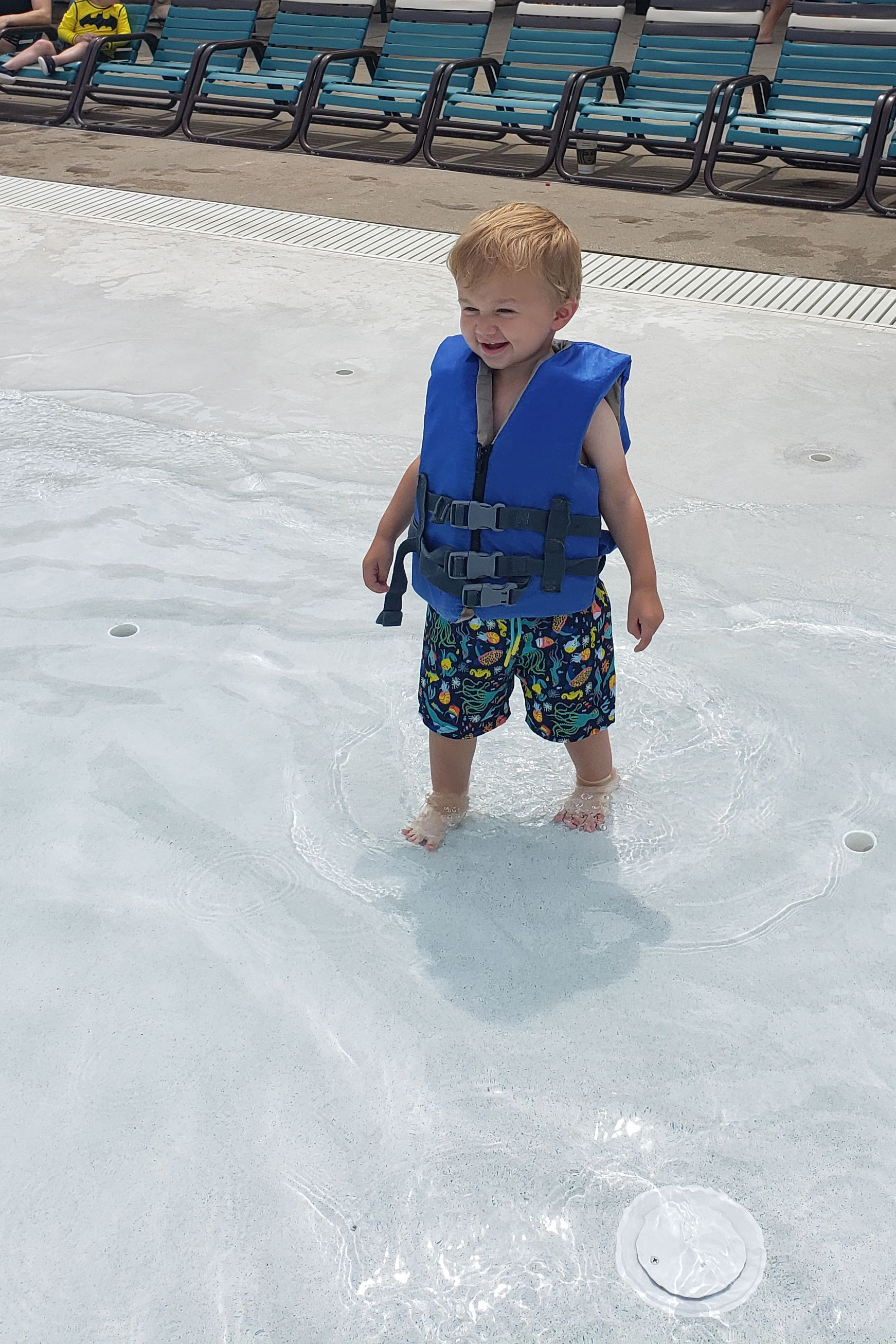 Water parks
I'm sure that it sounds crazy to take a toddler to a full water park. Not all of the Wisconsin Dells water parks are geared for toddlers. However, many of the family-friendly resorts offer multiple toddler-appropriate areas. As toddlers don't have the stamina of older kids, it's best to plan for a maximum of two hours at a water park in a single stretch.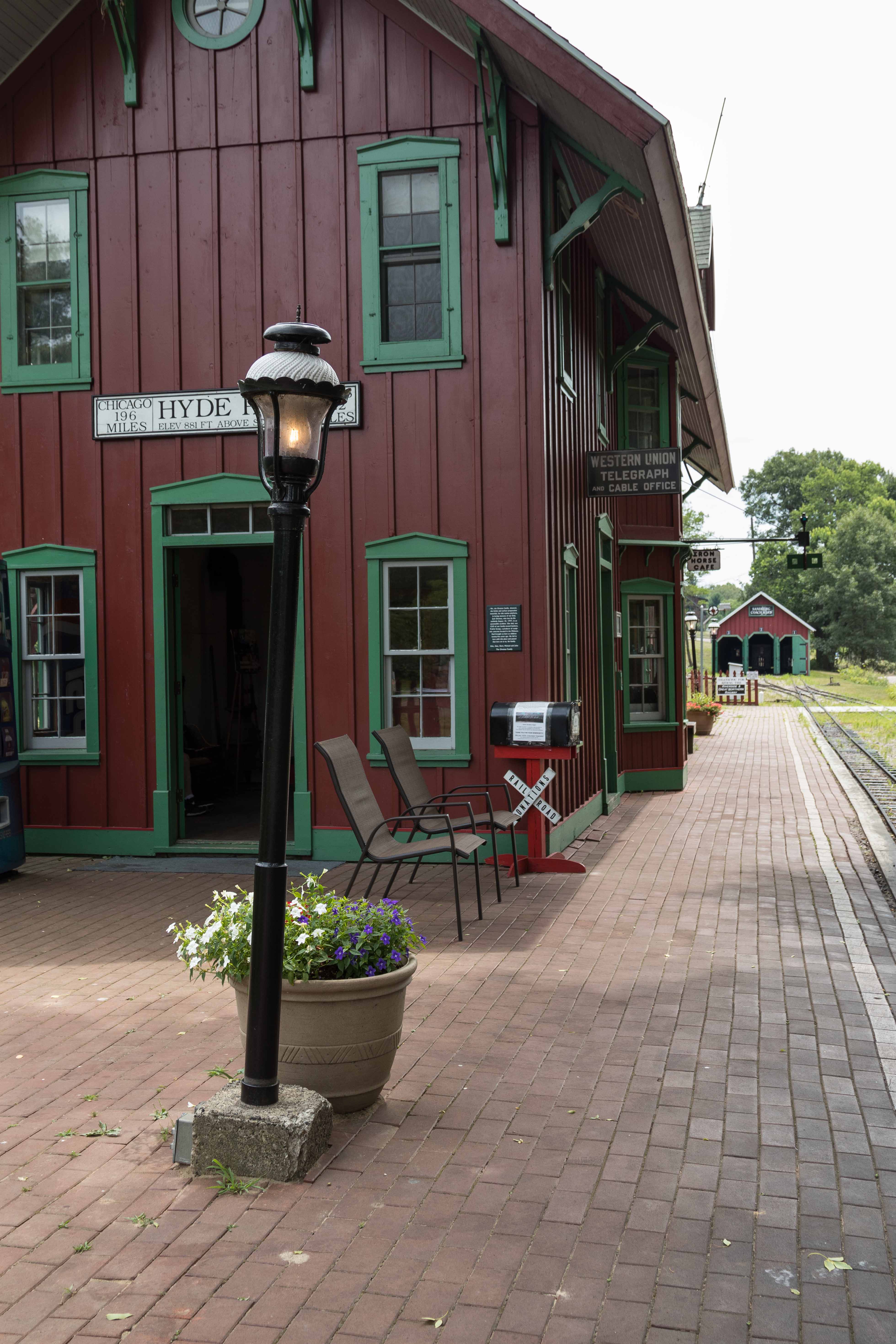 Riverside & Great Northern Railway
The Riverside & Great Northern Railway is a must-visit destination for train enthusiasts of all ages. The 15-inch gauge miniature railway and heritage railroad takes you through a gorgeous naturally wooded area of the Wisconsin Dells. After riding the train, you can visit the museum and gift shop, tour the train station, or climb on the wooden train on the premises. The area features picnic tables, perfect for spreading out with a lunch or snack.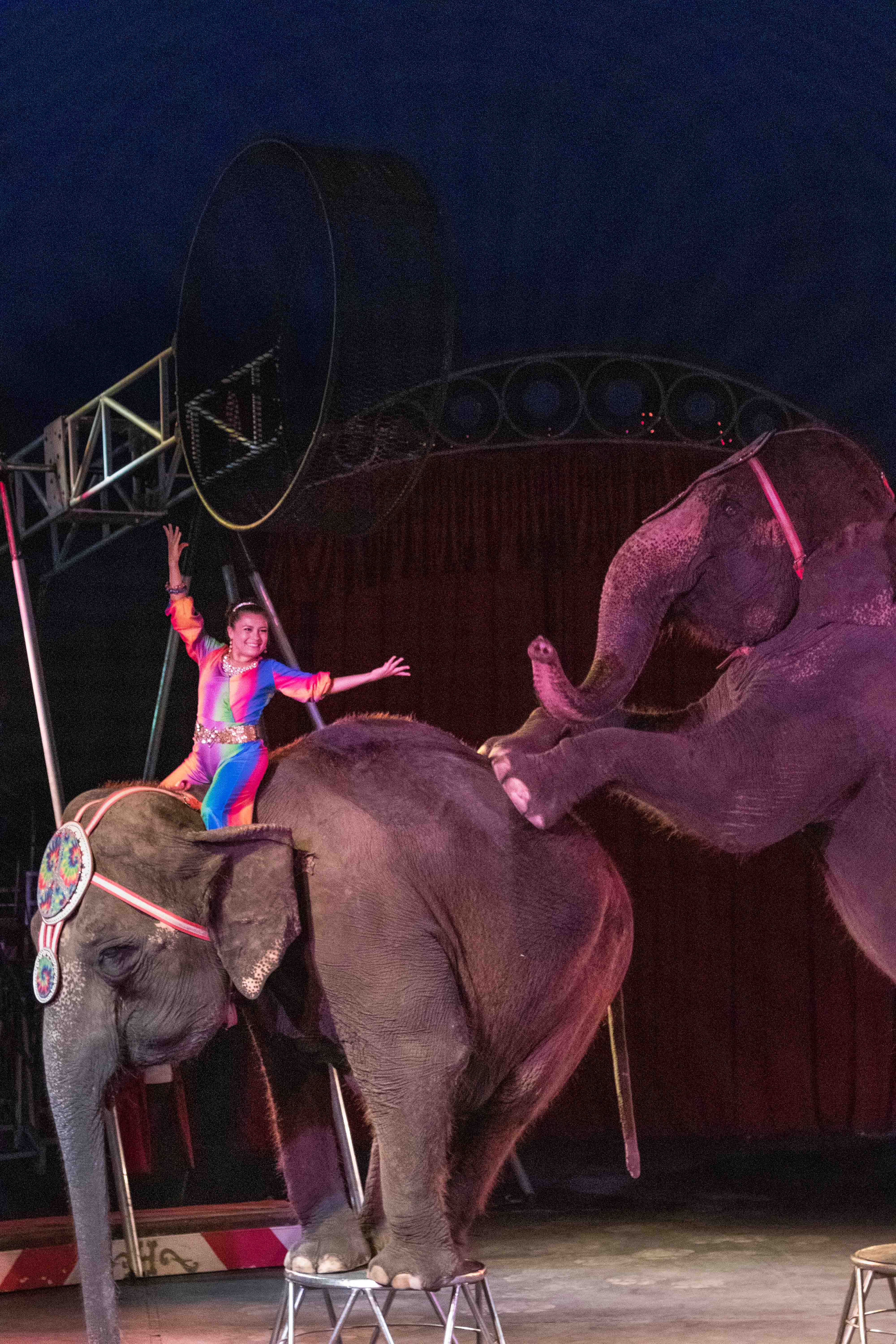 Circus World
Originally the summer home of the Ringing Brothers Circus, Baraboo, Wisconsin (just a 15-minute drive from the Wisconsin Dells) is now home to Circus World, an extensive circus museum with seasonal daily circus performances. Their Big Top show is unparalled in this day and age. The Circus World shows are all kid-appropriate, and the grounds include a playground, picnic area, and lots of open space for running.
Wisconsin Deer Park
The Wisconsin Deer Park offers a unique opportunity to pet tame deer. Housed on 40 acres, there are over 100 tame deer roaming free. Deer food is available for purchase. The park is also home to goats, elk, bison, lemurs, rabbits, raccoons, and other wildlife. My toddler son enjoys petting and feeding the goats as much as feeding and interacting with the deer.
Glockenspiel & Bavarian Village
The Wisconsin Dells Bavarian Village features an enormous glockenspiel with performances on the hour every hour. The square also houses a fountain and public restrooms, making it a great stop in the downtown Dells with toddlers. We always visit the Bavarian Village at some point during every Wisconsin Dells trip to sample and purchase cheese at Carr Valley Cheese. I know it's incredibly cliche to have a cheese-related tradition as part of a Wisconsin vacation, but I make no apologies. Their cheese is truly outstanding and unlike anything you can get elsewhere.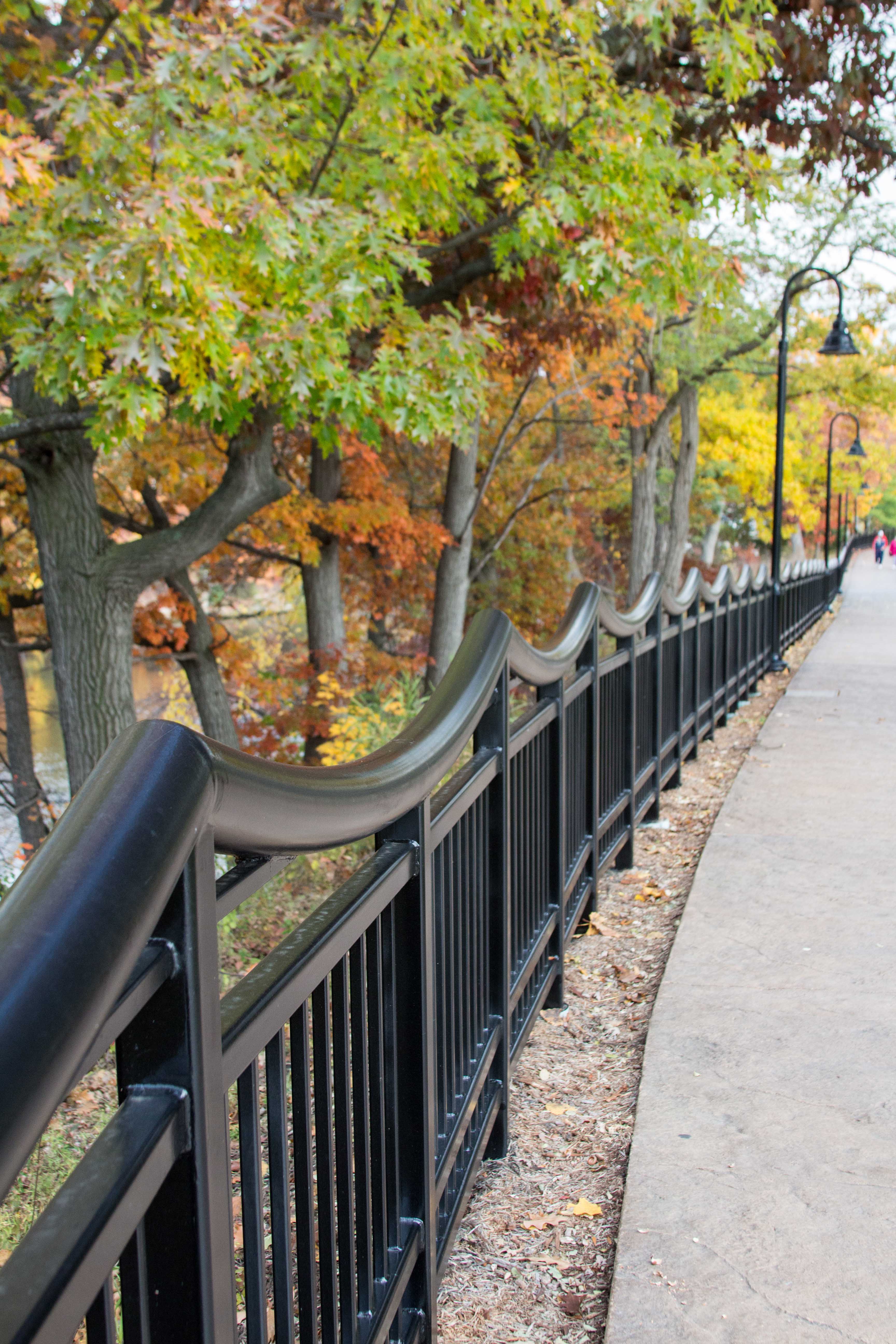 Scenic River Walk
The Dells Scenic River Walk is another nice downtown Wisconsin Dells destination with young children who will grow tired of visiting shops and sitting through meals in restaurants. The flat, wide, quarter-mile paved path offers stunning views of the scenery and plenty of room to run around.
Timbavati Wildlife Park
If you don't have an opportunity to visit zoos very often, it's worth checking out the Timbavati Wildlife Park while you're in the Dells. (If you do get to zoos regularly, the wildlife park may be one to skip.) It's a nice, small-scale zoo featuring wildlife demonstrations, camel rides, pig races, and a train ride.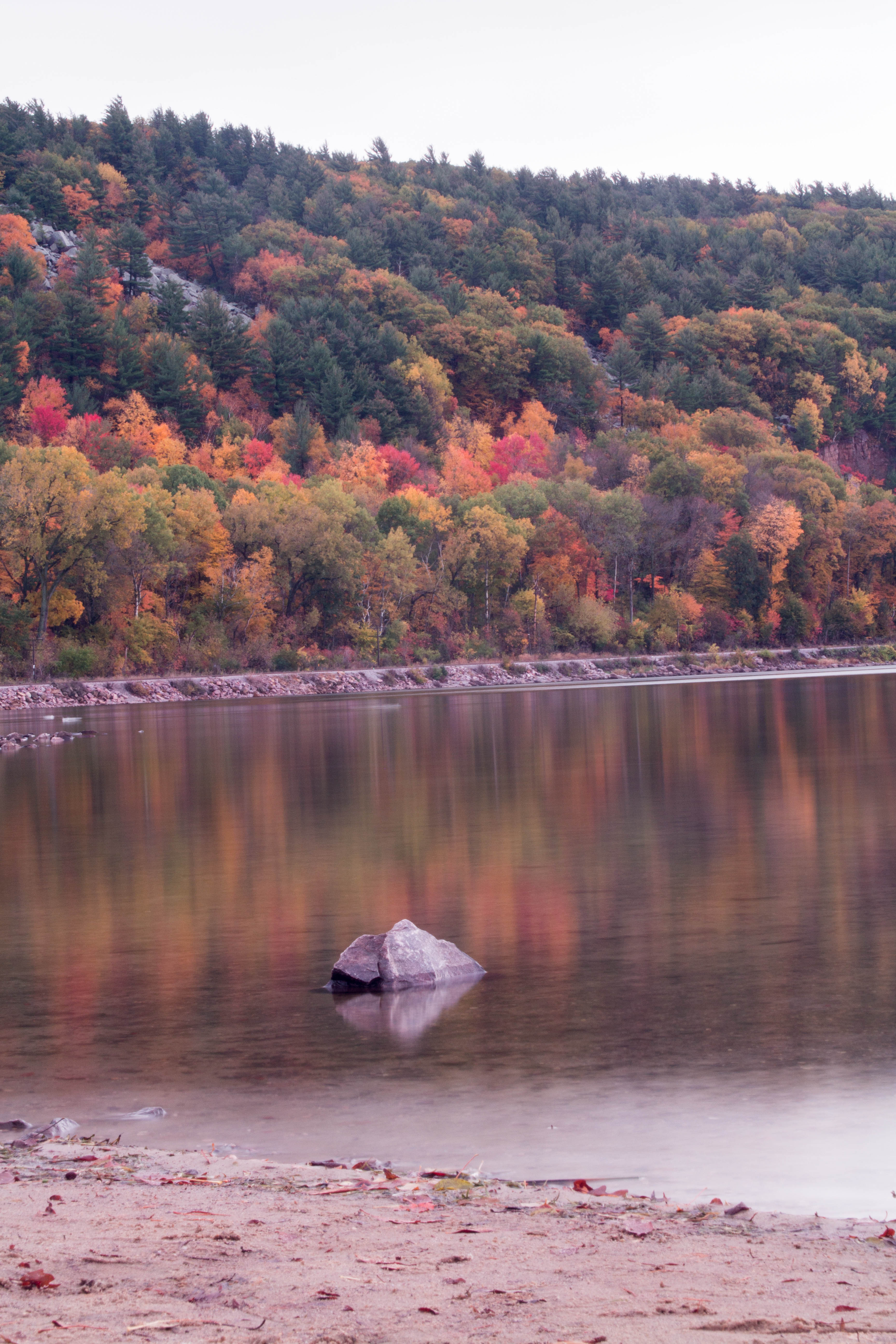 State parks
The Wisconsin Dells area is home to multiple state parks, including Devil's Lake State Park and Mirror Lake State Park. Both of these state parks feature beautiful, toddler-friendly beach areas as well as camping and water recreation activities. If you're more adventurous and enjoy hiking with a toddler on your back, both state parks have lots of trails you'll enjoy. If you prefer flatter, wider trails, check out the trail options at Mirror Lake.
Kid-friendly Wisconsin Dells restaurants
One of the best parts about taking a Wisconsin Dells vacation with toddlers is that there are tons of other families there with little kids. Unless you're at a nice steakhouse, you're likely to be surrounded by other families with noisy children. The following are my top picks for kid-friendly restaurants in the Dells, but it's hard to go too wrong with restaurants in the area.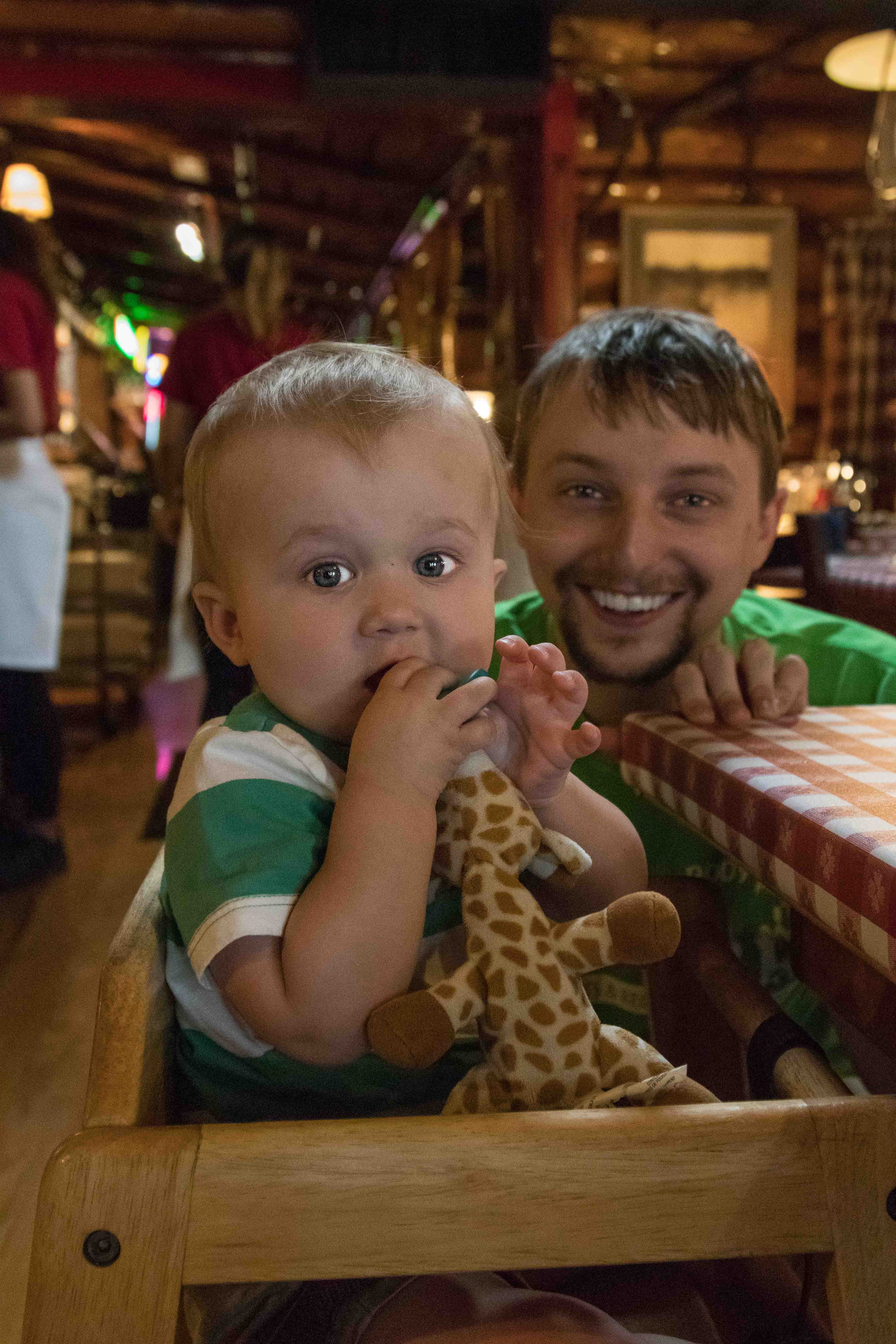 Paul Bunyan's Cook Shanty
Yes, Paul Bunyan's Cook Shanty is every bit as corny as it sounds and completely worth the experience. We always go to Paul Bunyan's for breakfast because their breakfast spread is amazing, and they have some of the best donuts you'll find anywhere. The lunch and dinner buffets are solid as well. If you're not up for the full sit-down meal, get a half dozen or dozen donuts to enjoy in your hotel room or on the drive home.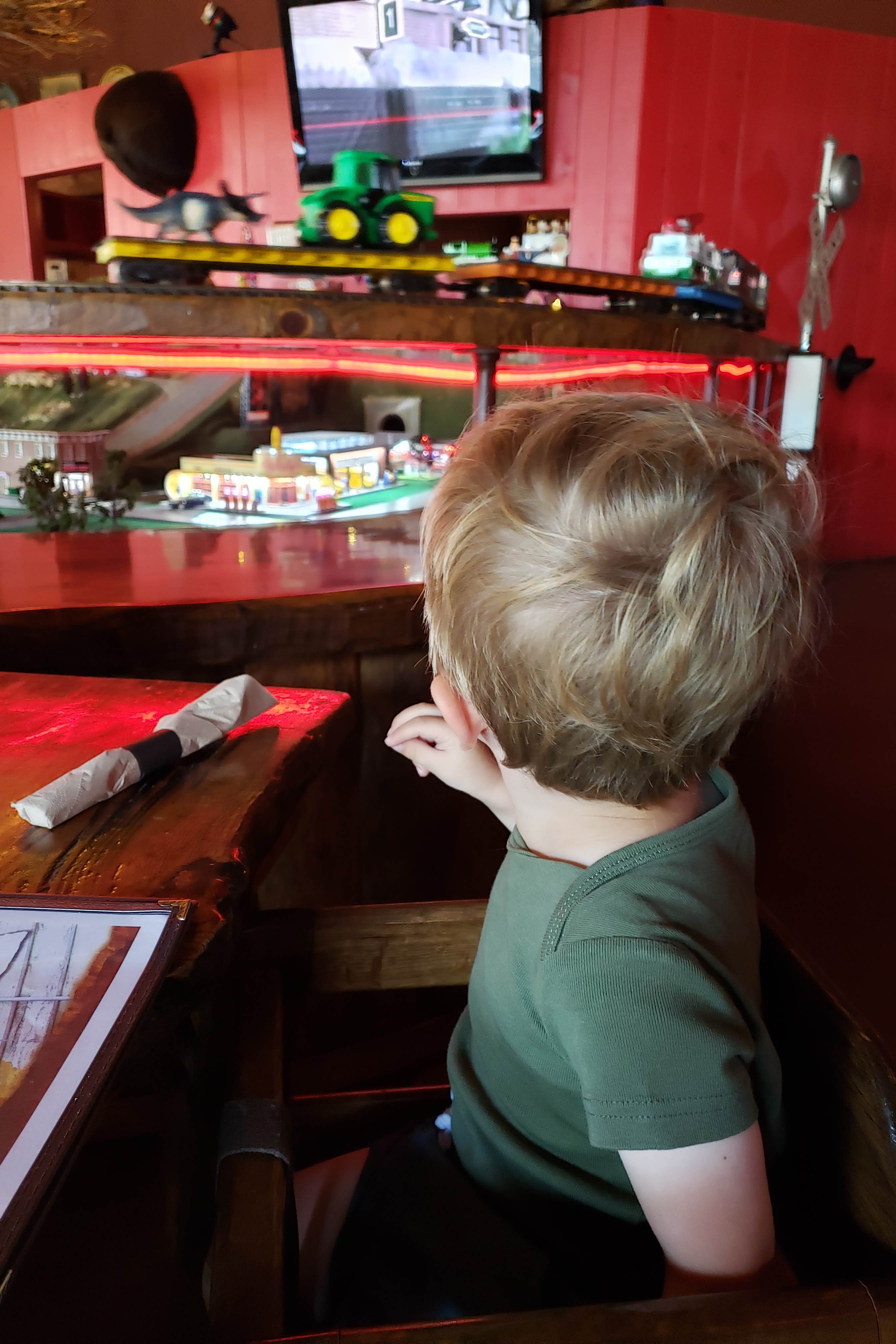 Buffalo Phil's
Buffalo Phil's serves classic American fare delivered on a model train. The food is very good, which means that no one feels like they have to sacrifice, so the kids can enjoy the train restaurant. Buffalo Phil's is absolutely huge. You get a table right away, and then you have an excuse to wander with your toddler while you wait for your food, checking out all of the train displays on both levels of the restaurant.
Pizza Ranch
I know a pizza buffet in a tourist town sounds like a terrible choice, even with toddlers. The food at Pizza Ranch is surprisingly good and very reasonably priced. The biggest upside about the buffet style is that you get your food immediately. When it's busy, the servers refill the buffets constantly. As such, the pizza and other hot entrees (i.e. chicken, potatoes) are really fresh. Everyone in your family will be able to find something they like at Pizza Ranch.
IHOP
Everyone and their extended family eats at IHOP at least once during a Dells vacation. You can't go wrong with a classic chain option that you know your kids will love and that has a large menu that you're pretty excited about as well.
A few other highly rated Wisconsin Dells restaurants that I haven't dined at as frequently but highly recommend with young children include Moosejaw Pizza & Dells Brewing Co., Sprecher's Restaurant & Pub, and Myrt and Lucy's Chat & Chew Family Restaurant.
There are also a wealth of pizza delivery and fast food restaurants in the Wisconsin Dells. I know that these dining options aren't the most exciting. But they will break up the sit down restaurant eating routine, which quickly gets stressful with toddlers.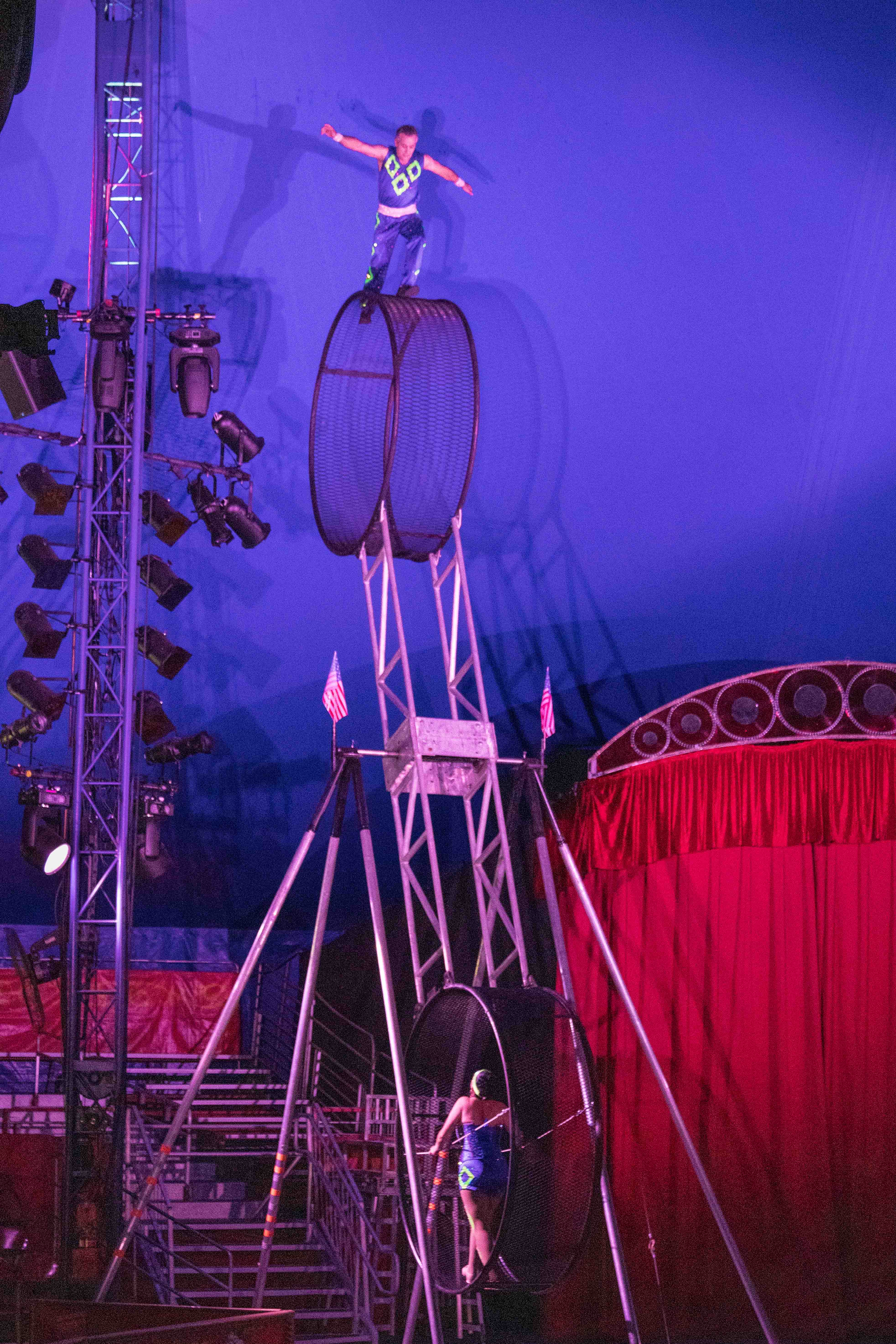 General tips for a successful Wisconsin Dells vacation with toddlers
While there are no guarantees for success with any trip, the following advice will help your Wisconsin Dells vacation with toddlers go more smoothly.
Book at least part of your trip during the week
Not surprisingly, weekends in the summer at the Dells are really busy. Weekdays are considerably less busy, even at the height of the season. Whenever possible, book at least part, if not all, of your trip during the week. You'll have a much quieter water park experience and shorter lines at the resort and nearby restaurants, all of which is conducive to a better trip with young children.
Travel during the off season
The upside of visiting the Wisconsin Dells in the off season is that the rates are much cheaper, and there are virtually no crowds. The downside of visiting in the off season is that there is a lot less to do. Be realistic about the type of vacation you want to have and whether or not an off season trip is right for your family.
Take regular breaks from the heat at the water park or in the air-conditioning
When you travel to the Wisconsin Dells in the summer, especially July and August, it's likely to be in the 80s and 90s with lots of sun during the day. To keep toddlers from overheating and getting cranky, limit hot excursions. After spending a couple of hours at the zoo or an amusement park, cool off at the water park or take a break in an air-conditioned restaurant, store, or hotel room.
Allow time for naps or rest periods in the afternoon
Keeping a regular nap and sleep schedule on vacation is all but impossible, which is okay. My toddler son, who naps at exactly the same time at home every afternoon, almost never naps on vacation. We still plan very few activities in the afternoon on vacation. The down time gives our son a chance to calm down and recharge in the hotel room with books, TV, or quiet games.
Don't eat every single meal in a sit down restaurant
Unless you have an older toddler who is happy to color, read, or play on an electronic device at restaurants, eating out for every single meal gets stressful very quickly. If you stay at a resort, think about getting a suite with kitchen facilities, so you can make some of your own meals, especially quick breakfasts and lunches. There are also lots of fast food and take out/delivery restaurants in the Wisconsin Dells. Many places deliver right to the hotels and resorts. It's often a lot more fun to have a picnic lunch with sandwiches or your own pizza party in the hotel room.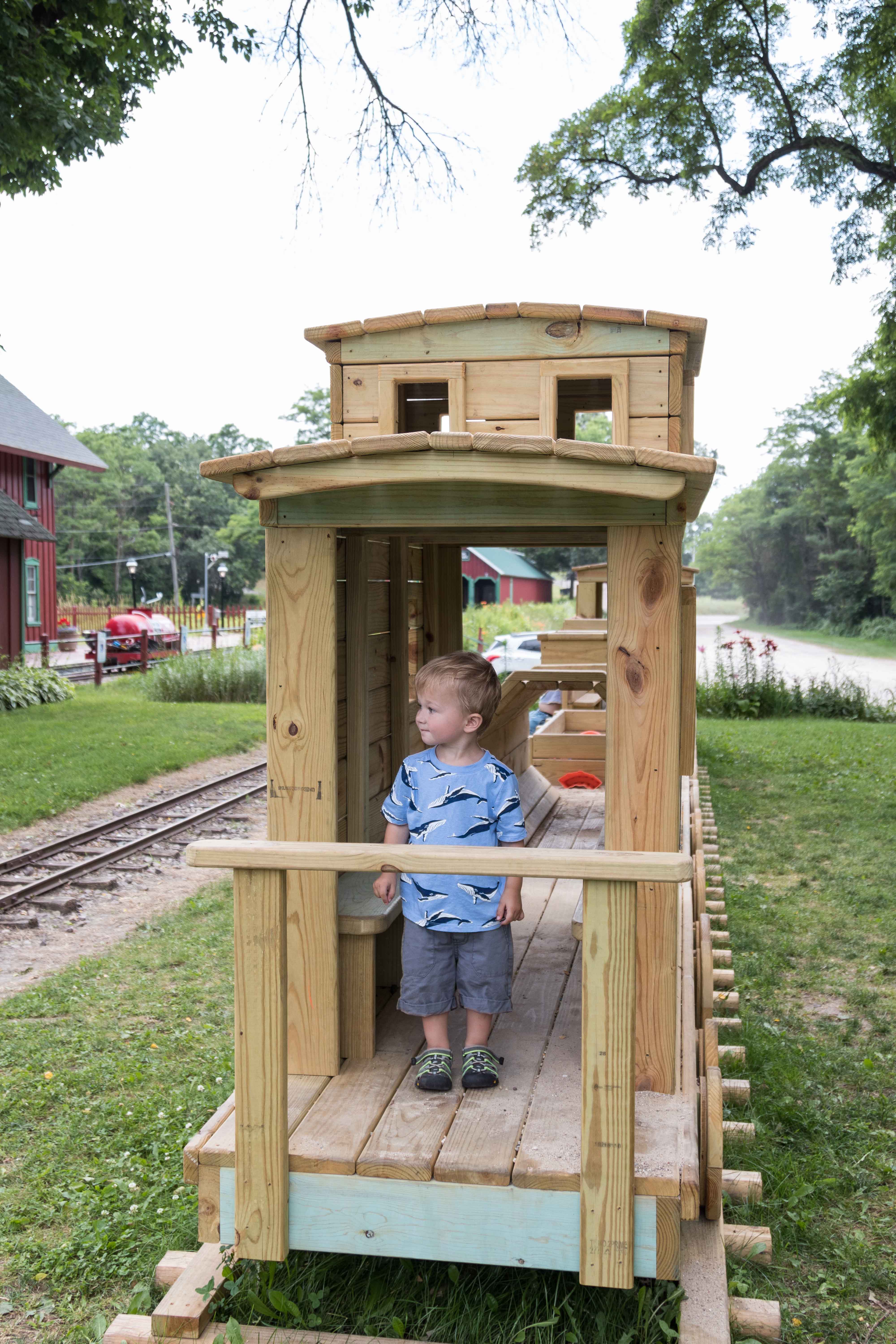 What to pack for a Wisconsin Dells vacation with toddlers
Please note that I'm not sharing a comprehensive list of everything to bring on a trip with toddlers. I'm simply highlighting a few key items that are specific to staying at a Wisconsin Dells resort or hotel with young children.
For your toddlers:
For yourself:
[Disclaimer: I was not sponsored to promote any specific Wisconsin Dells resorts, restaurants, or attractions. There are a few affiliate links in this post. Thanks for your support!]
Fellow Midwest parents, have you taken a Wisconsin Dells vacation with toddlers?
Feel free to share additional tips and recommendations for having a fun, stress-free Wisconsin Dells vacation with toddlers!
More toddler parenting resources: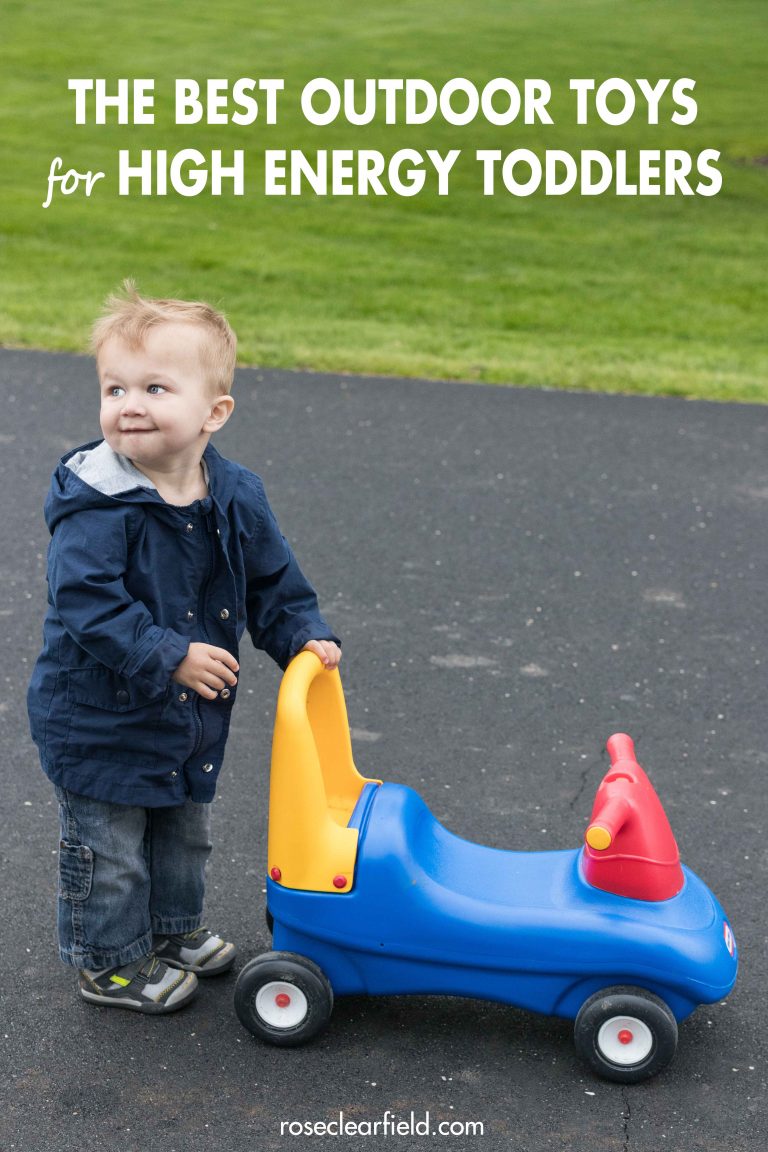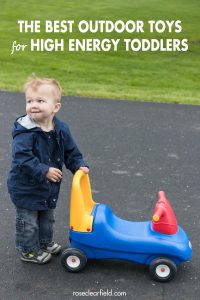 The Best Outdoor Toys for High Energy Toddlers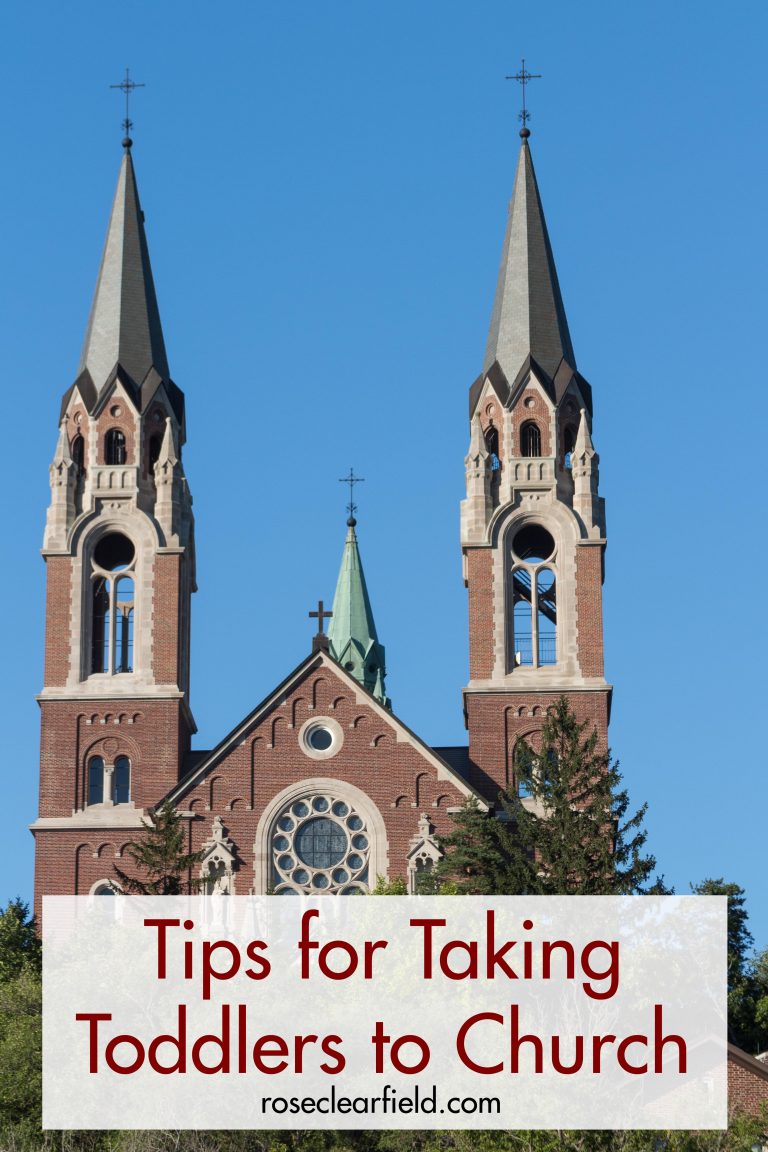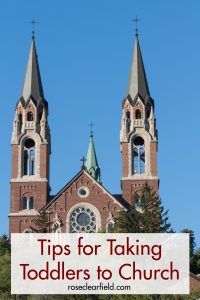 Tips for Taking Toddlers to Church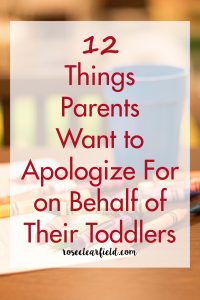 12 Things Parents Want to Apologize for On Behalf of Their Toddlers