Are you still scrambling to finish up your Christmas shopping? It may be too late for most online shopping options this year. But with a few craft or cooking supplies and a couple tutorials, you'll be able to cross off the last few names on your list.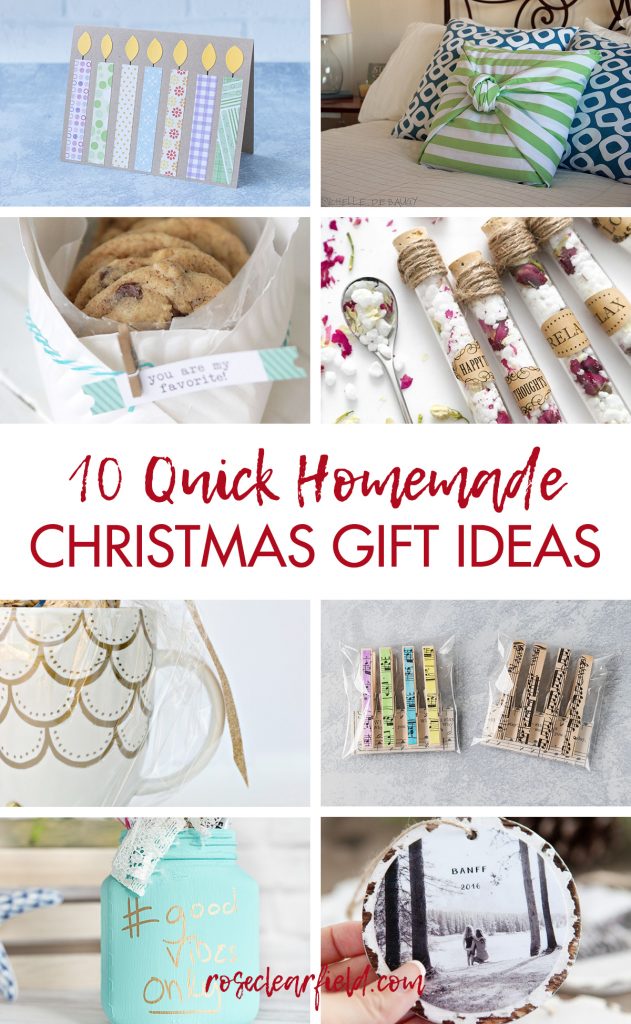 I'm sharing a few of my favorite last-minute homemade Christmas gift ideas to keep your final holiday preparation days relaxed and stress-free. (If you're doing a little shopping in stores as well and need some more ideas, don't forget to check out my gift guides!)
Homemade cookies in DIY packaging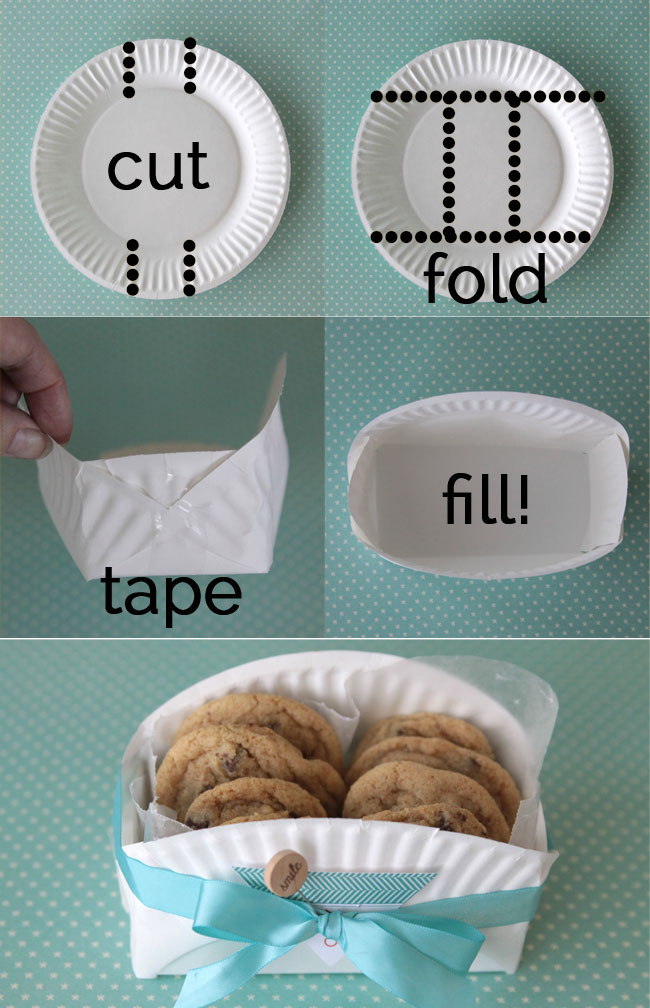 This tutorial for DIY paper plate cookie packaging from It's Always Autumn is the best. It's so simple and easy to customize. I posted a roundup of cute creative Christmas cookies last week. I also love How Sweet Eat's 2016 Holiday Baking List. If you're looking for even a few more cookie recipes, check out my cookie Pinterest board.
DIY infused bath salts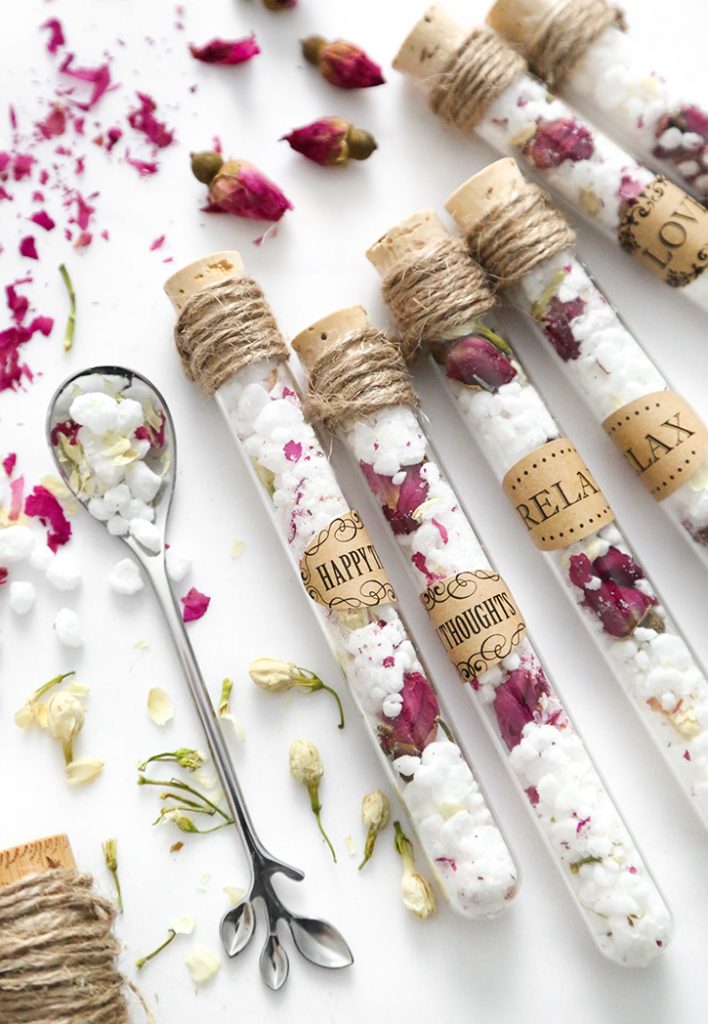 Adding essential oil to bath salts is such a great idea. There are so many different scent combinations. Confetti Fix shares beautifully-packaged, single-use DIY spa bath salts that are sure to smell amazing and create a spa-like experience at home.
DIY decorated storage cup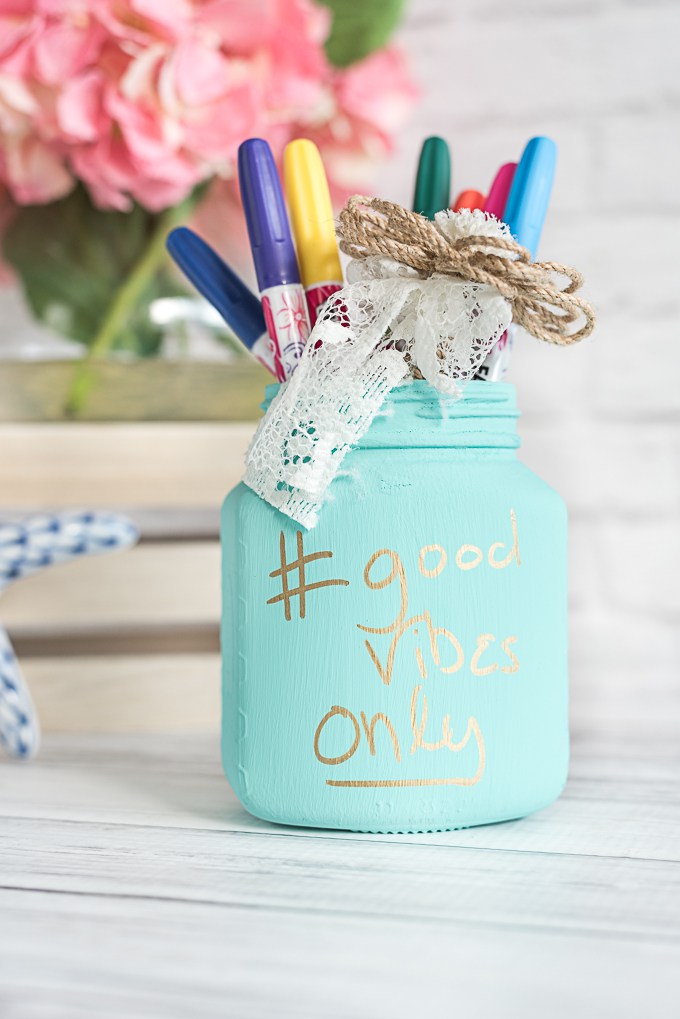 Dressing up an old jar is a simple way to make storage for pens, art supplies, kitchen tools, etc. a little more fun. Unfortunately, the original tutorial isn't available anymore. But this concept is pretty self-explanatory.
Decorated and dyed clothespins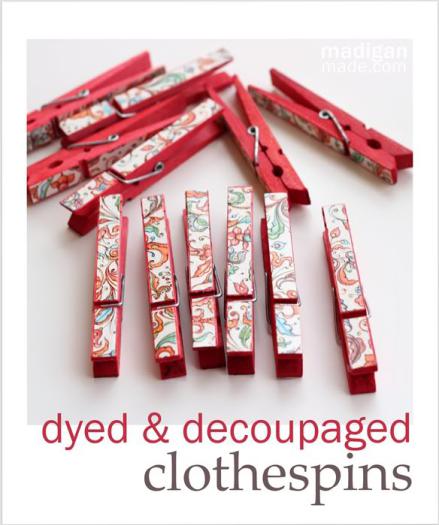 I absolutely love using decorated clothespins for my kitchen twine display and my office file cabinet. I've also made them for craft fairs. I don't have a tutorial of my own (yet), but I love Shannon's twist with dyeing the clothespins. Her tutorial is over at Rosyscription. For the musicians and music teachers in your life, sheet music clothespin magnets are perfect.
Handmade greeting cards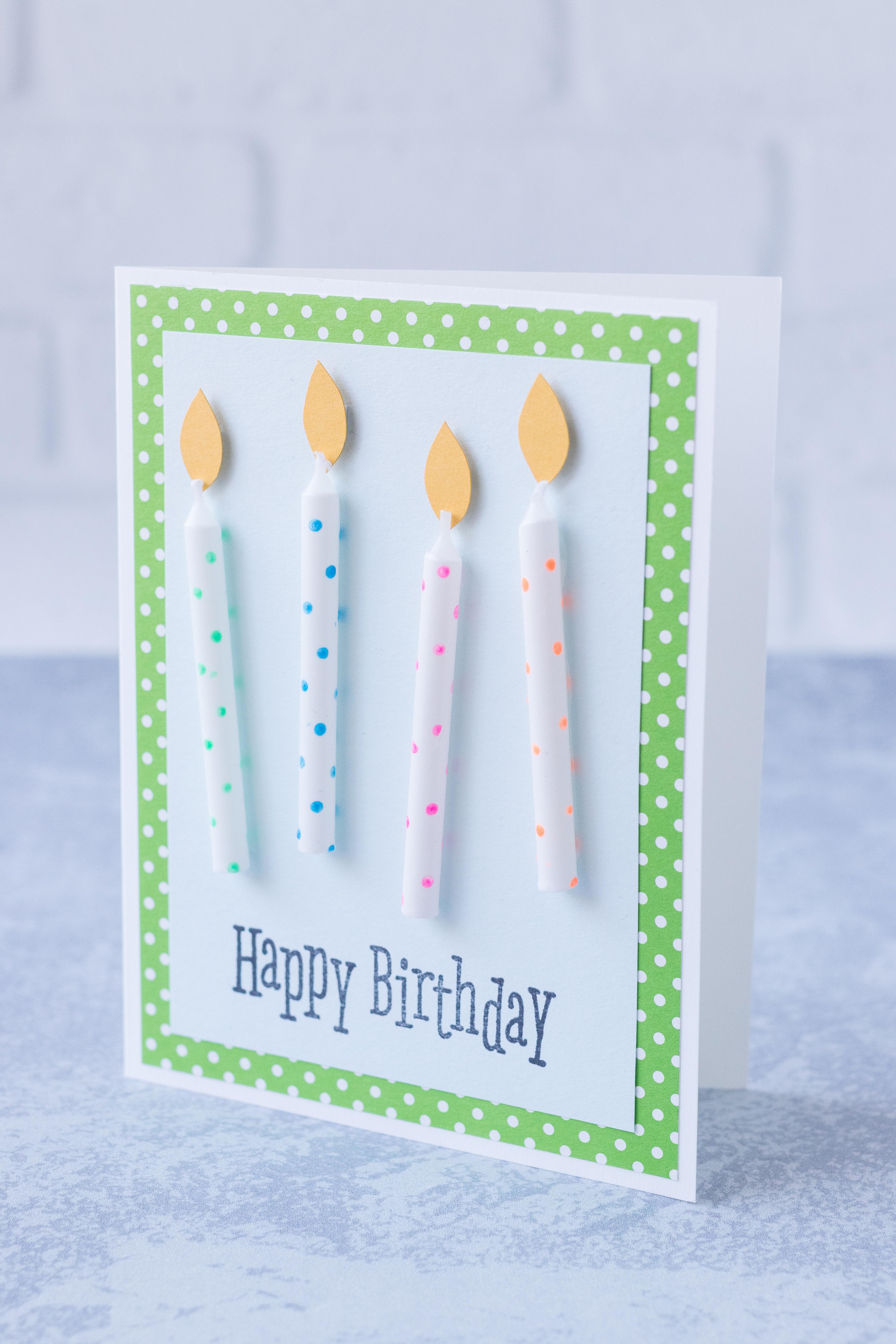 If you have close family members and friends who send a lot of cards, handmade greeting cards are always a great gift option. For gift sets, I tend to make birthday cards and thank you cards, as they're more versatile than cards for a holiday.
Homemade photo ornaments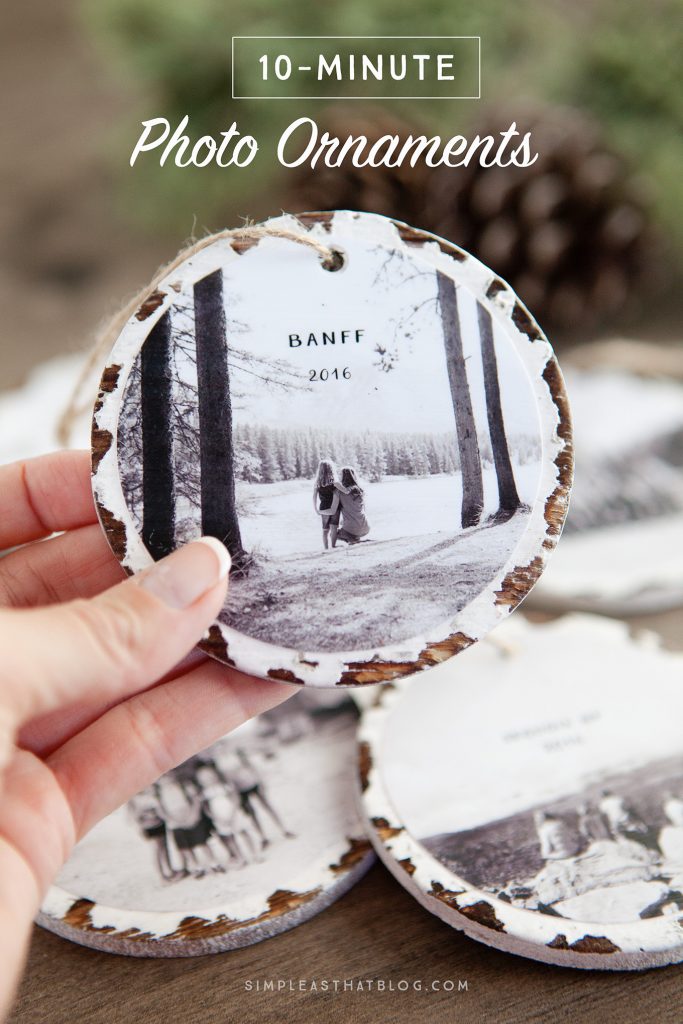 I'm sure it's not a surprise that I've given a lot of photo gifts over the years. Ornaments are so much fun to make, and people look forward to pulling them out again year after year. Grab the tutorial at Simple as That.
DIY Sharpie mug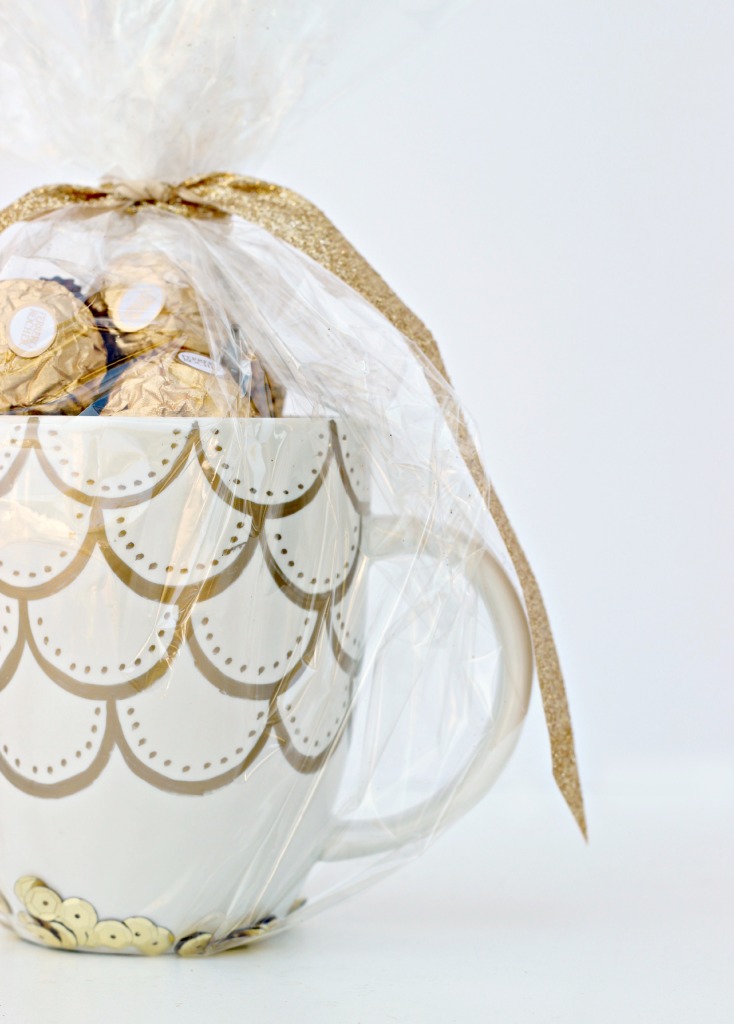 A Sharpie is a fantastic tool for personalizing a plain mug. There are tons of Sharpie mug tutorials out there, but I love this gold scalloped design from Classy Clutter.
Lettered t-shirt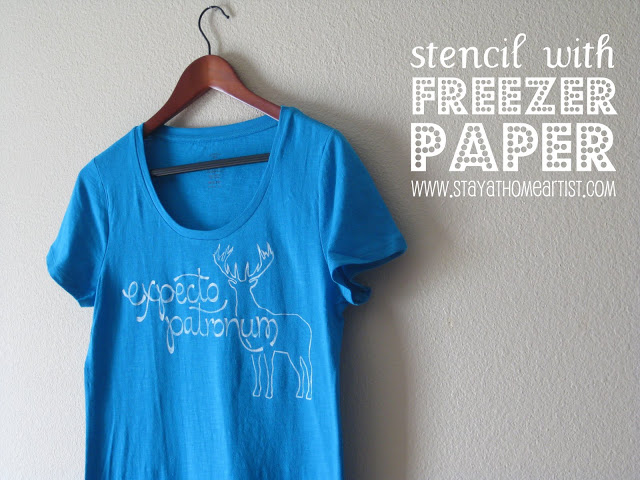 I've had this Harry Potter stencil with freezer paper tutorial from Stay at Home Artist saved on Pinterest forever. You can customize this freezer paper concept for any text and image.
No-sew pillow covers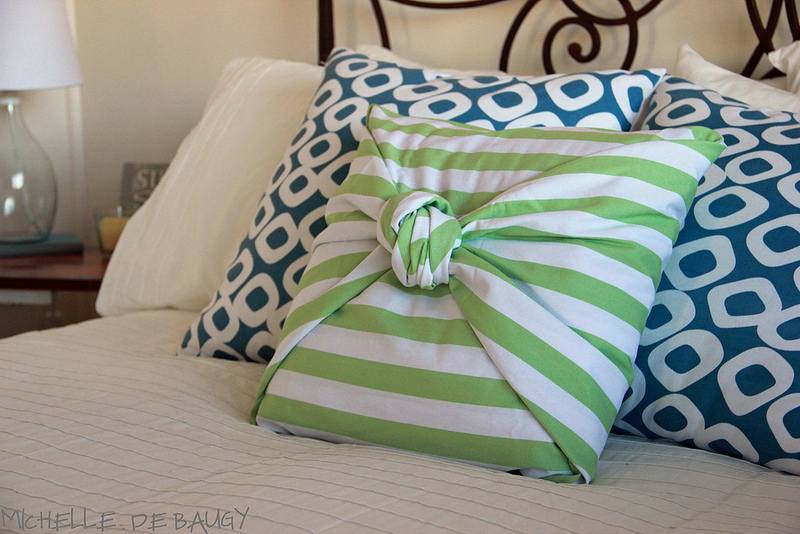 Lately pillow covers are my favorite decor item because it's so nice to switch out the covers for different seasons and holidays and then replace the pillow inserts when they get flat. Michelle of Our Life Down Unda has step-by-step picture instructions for making no-sew pillow covers.
Gratitude stones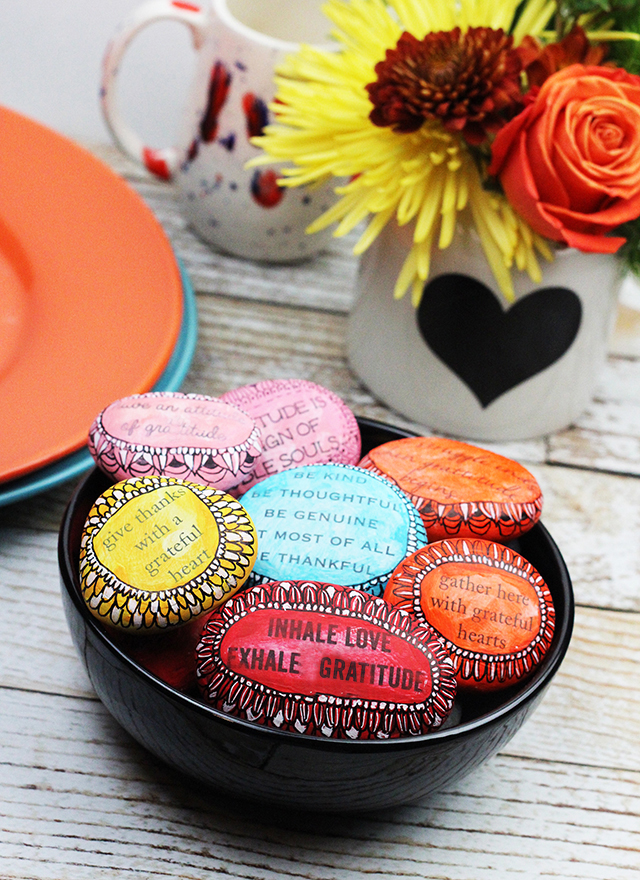 Alisa released her gratitude stones post before Thanksgiving. I think these stones are perfect for any time of year, though. Of course, you can also customize this concept with different messages for your recipients.
[Disclaimer: There are a handful of affiliate product links in this post. Thanks for your support!]
Do you have any favorite last-minute homemade Christmas gift ideas?
Feel free to share links in the comments!
Pin this post for easy access to the last-minute homemade Christmas gift ideas later!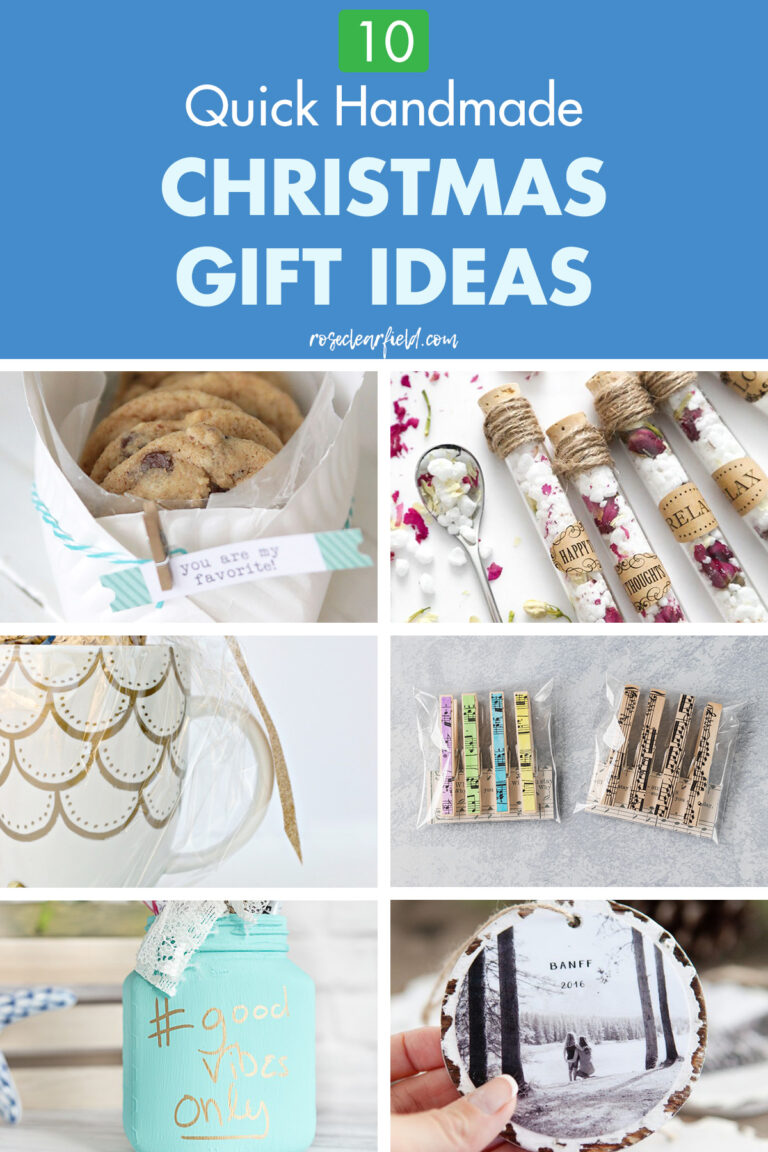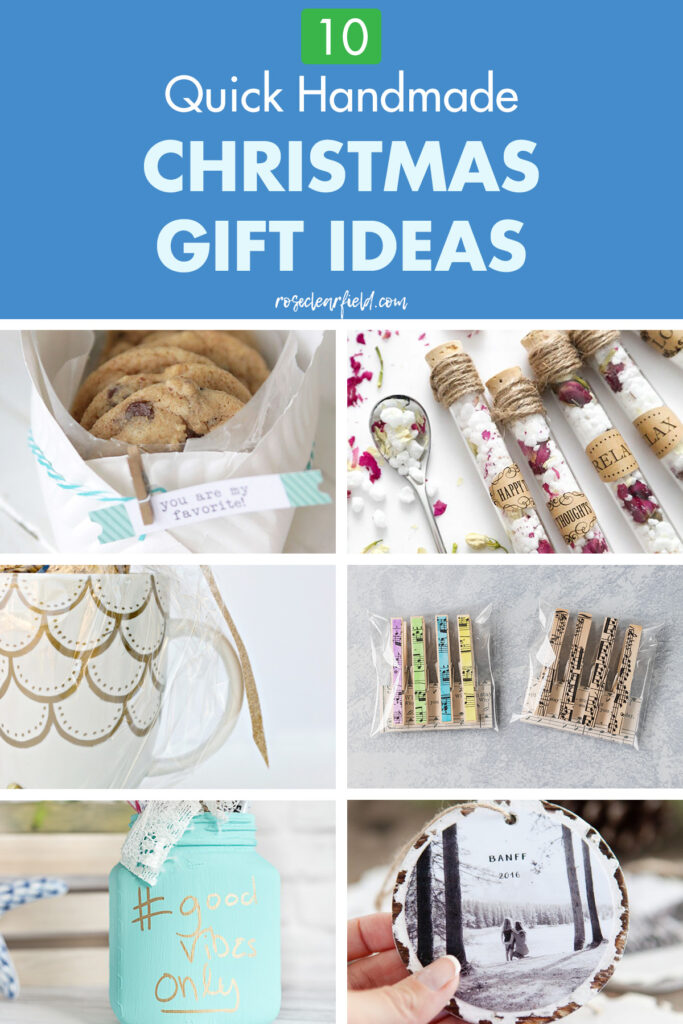 More DIY Christmas tutorials:
Save
Save
Save
Save
Save
Save