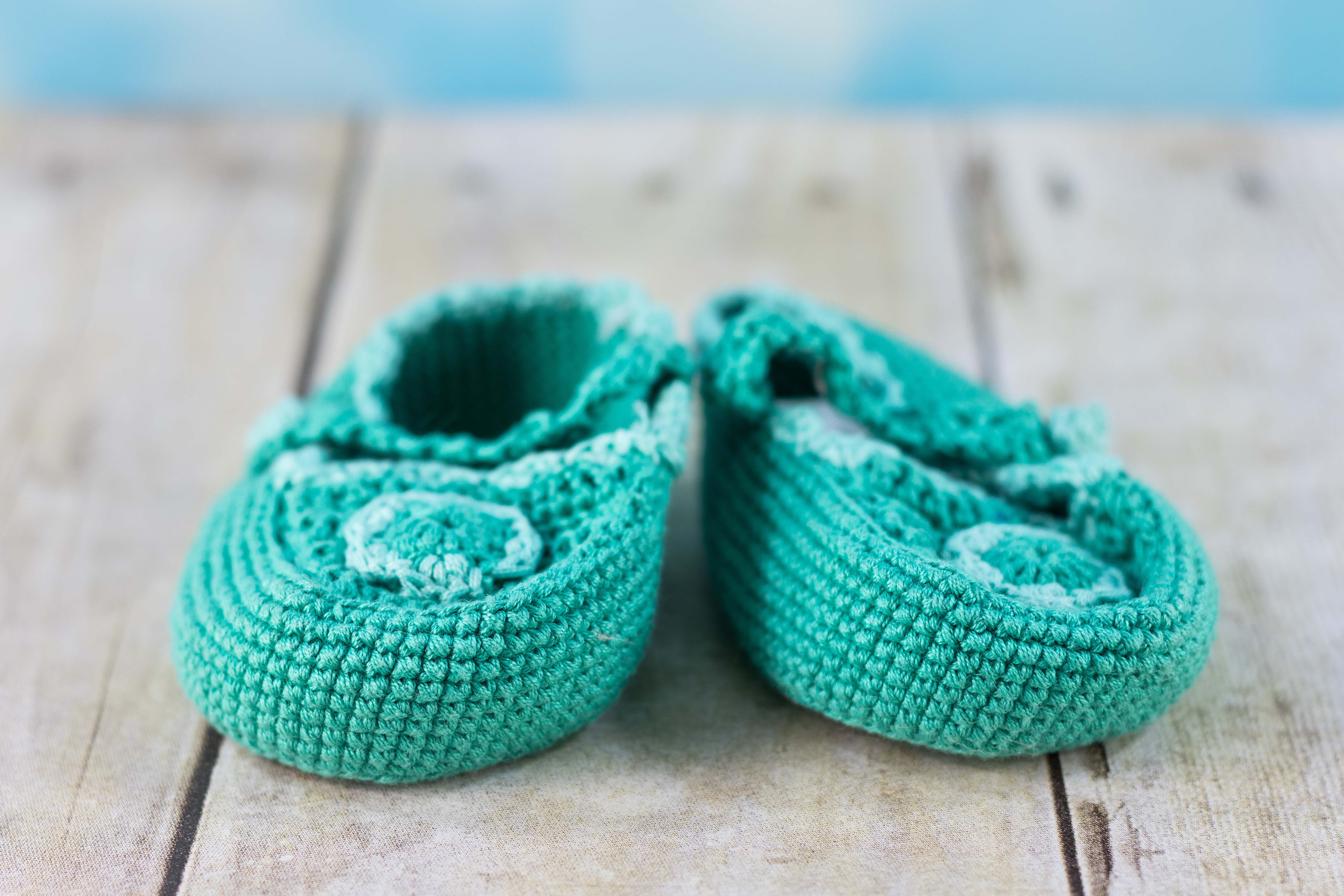 I am way overdue to write an update about our current state with the adoption process. I gave an update back in November about the home study and haven't written anything else since. For those who have asked, thank you. For those of you who keep praying for us, thank you even more.
In my last update, I gave a brief outline of our trying to have kids timeline and what we'd completed thus far for the home study. If you're looking for those details, please refer back to that post. By the time I wrote that update, we'd actually completed the vast majority of our home study. The third (and final) home visit went smoothly, and we didn't have any more issues getting our fingerprints approved. We were able to get everything wrapped up in early 2017.
I pushed really hard to get our profile book and other materials to a finished state, so we could have them shown in January. There were a few expectant moms looking at profiles very early in 2017, and we were able to get our materials to a finished enough state that moms could view them. But they weren't really done. And I reached a point where I'd spent so much time on them, I couldn't be objective about them anymore.
So I put them aside and haven't come back to them. It sounds awful, I know, seeing as how it's late April now. Why would we spend all of this time and money on the home study and then not just get our profile materials done? First, I am still completely comfortable having moms view them in their current state. Second, as I've mentioned before, Jake and I are taking a big trip for our 10-year wedding anniversary in the near future. If we were able to adopt before then, we wouldn't be able to go on our trip. And we wouldn't be able to take a trip like this again for years. At this point, we're pretty set on going on the trip.
Believe me, it's devastating to be waiting even longer to pursue this process in full. But timing in life never seems to work out exactly how you'd expect. Also, while getting the profile materials finished won't be a huge time commitment, getting our story out online and providing regular updates will be a lot of work. I already have a Facebook page. I already help manage two other Facebook pages. Spending a few months getting my head around creating and regularly updating yet another Facebook page has been a good thing. I'll be in a much better state to start that project when we get back from our trip than I would have been back in January.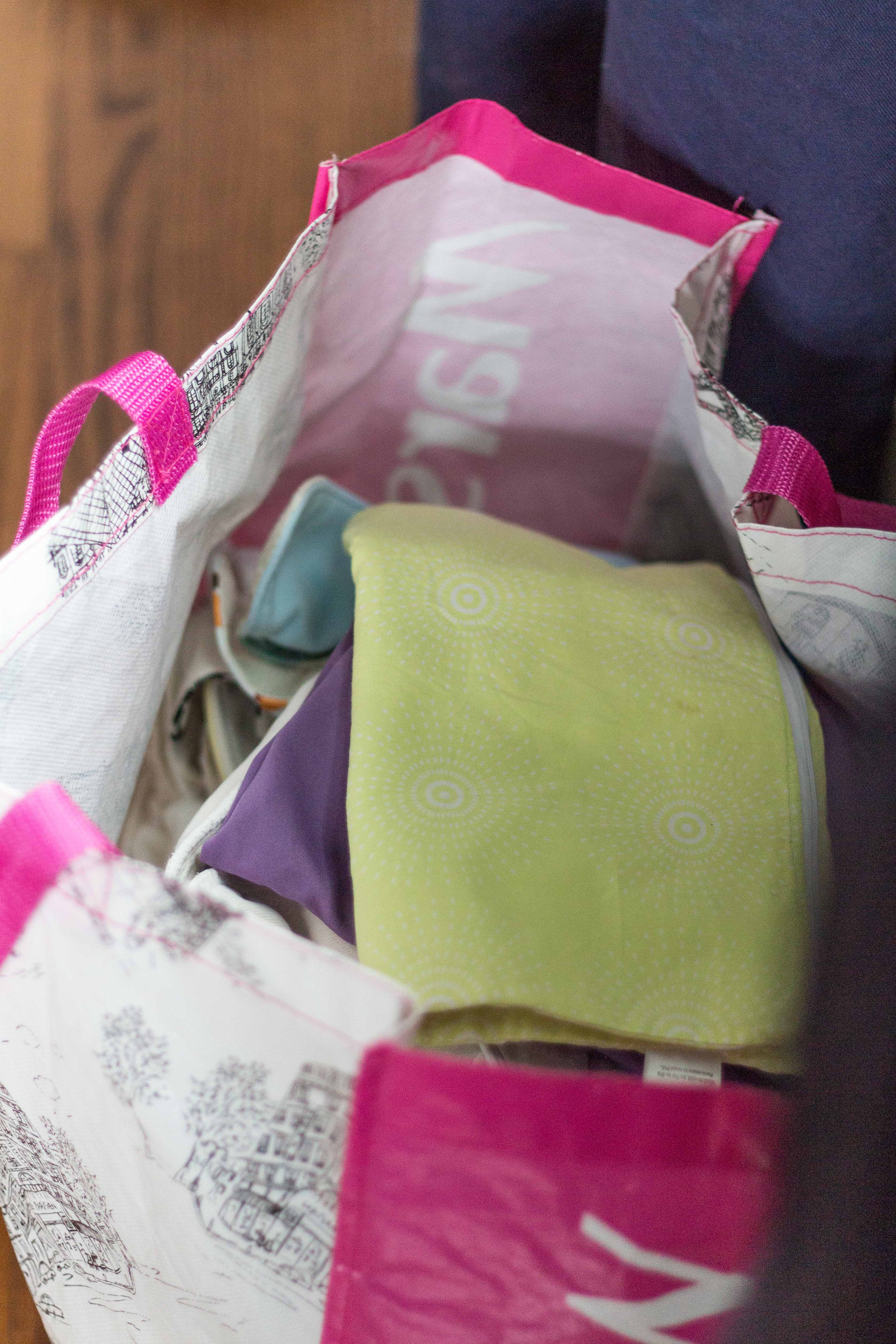 I do have a few projects and other adoption-related happenings to share that I didn't mention or have made progress on since my last adoption update. The first is that someone I only know as an acquaintance through a women's group gave me a huge bag of cloth diapers. The entire bag pictured above is filled with diapers. I have been on the fence about cloth diapers for years but have always said I would give it a try if I didn't have to invest in all of the diapers and other supplies myself. I know that multiple moms have used many of these diapers and just want to keep passing them along. But I also know these diapers aren't cheap and really appreciate the generosity of such a large gift, especially from someone I don't even really know.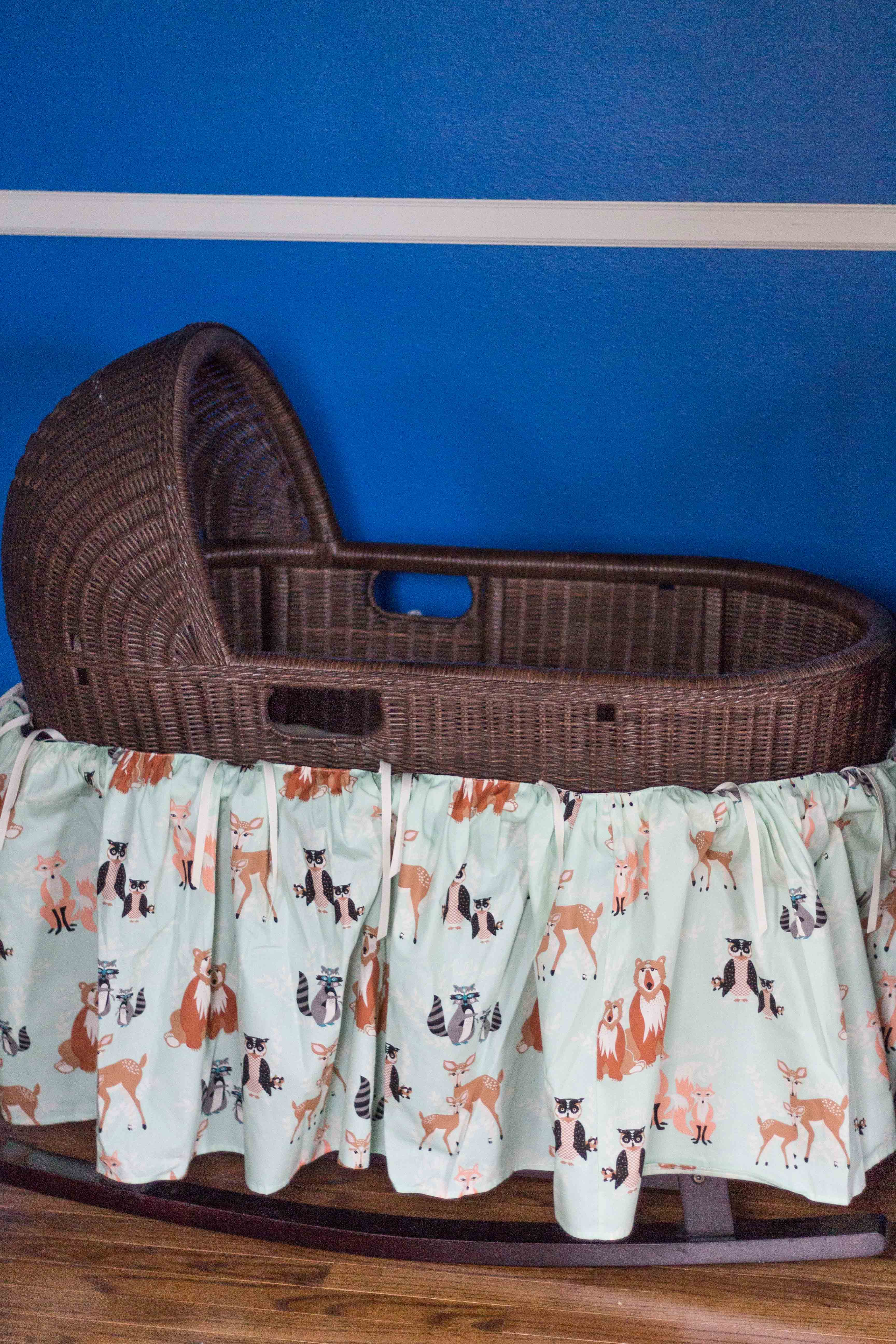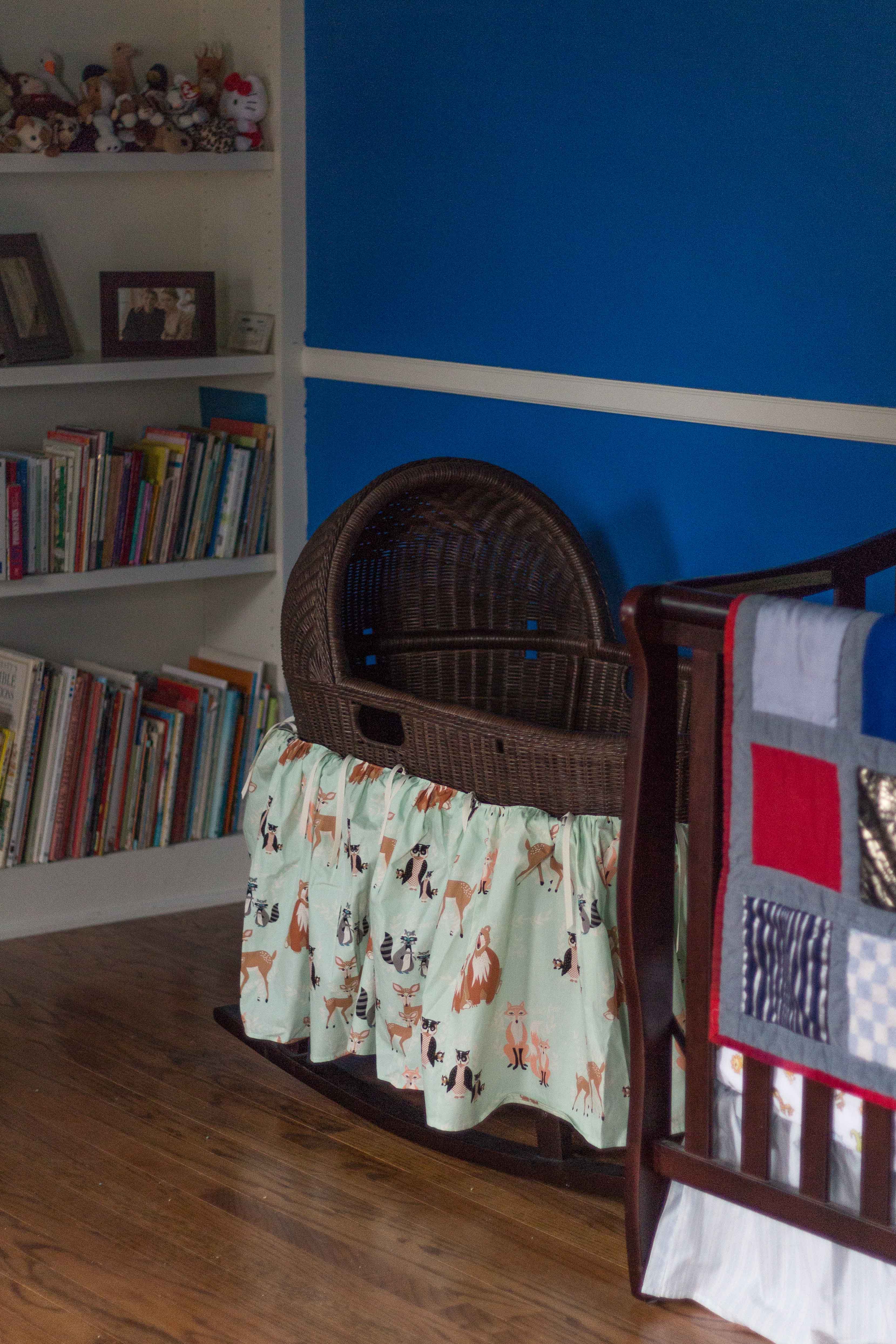 A neighbor very generously donated a bassinet with a mattress and a bouncy seat. The bassinet is in beautiful condition but really needed a new skirt. Bassinet skirts are ridiculously elaborate and expensive. I finally found an Etsy seller who was willing to make a custom skirt for a fraction of the price, which is what I should have done in the first place. I used LittleMoosebyLiza and could not be happier with the result. The fabric I chose is in this listing.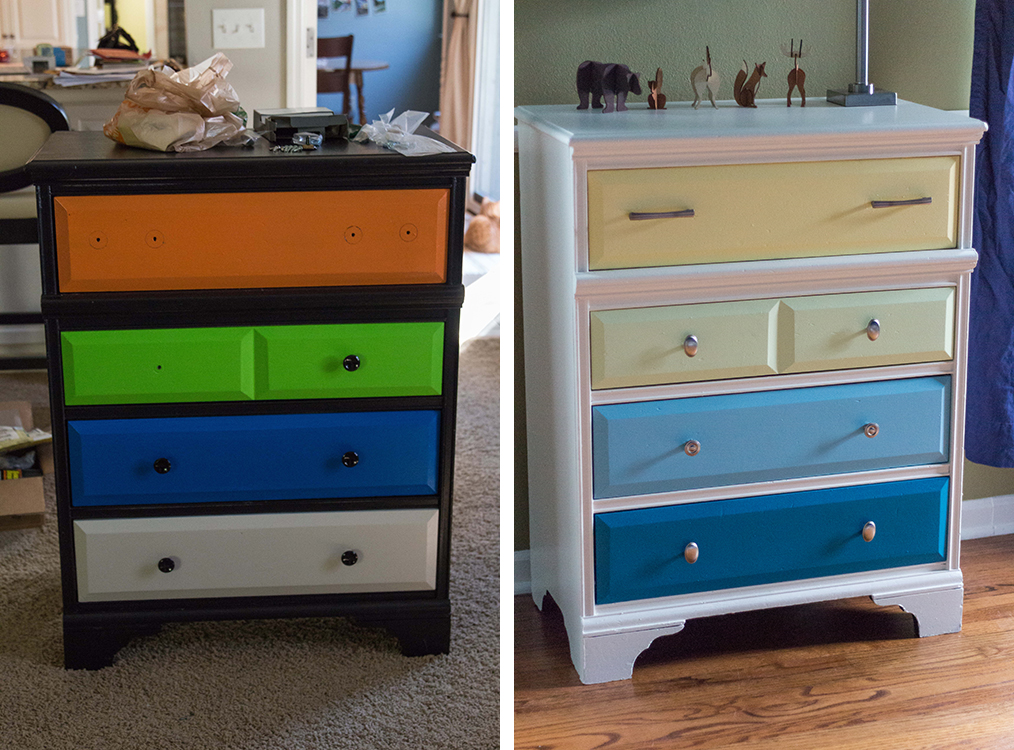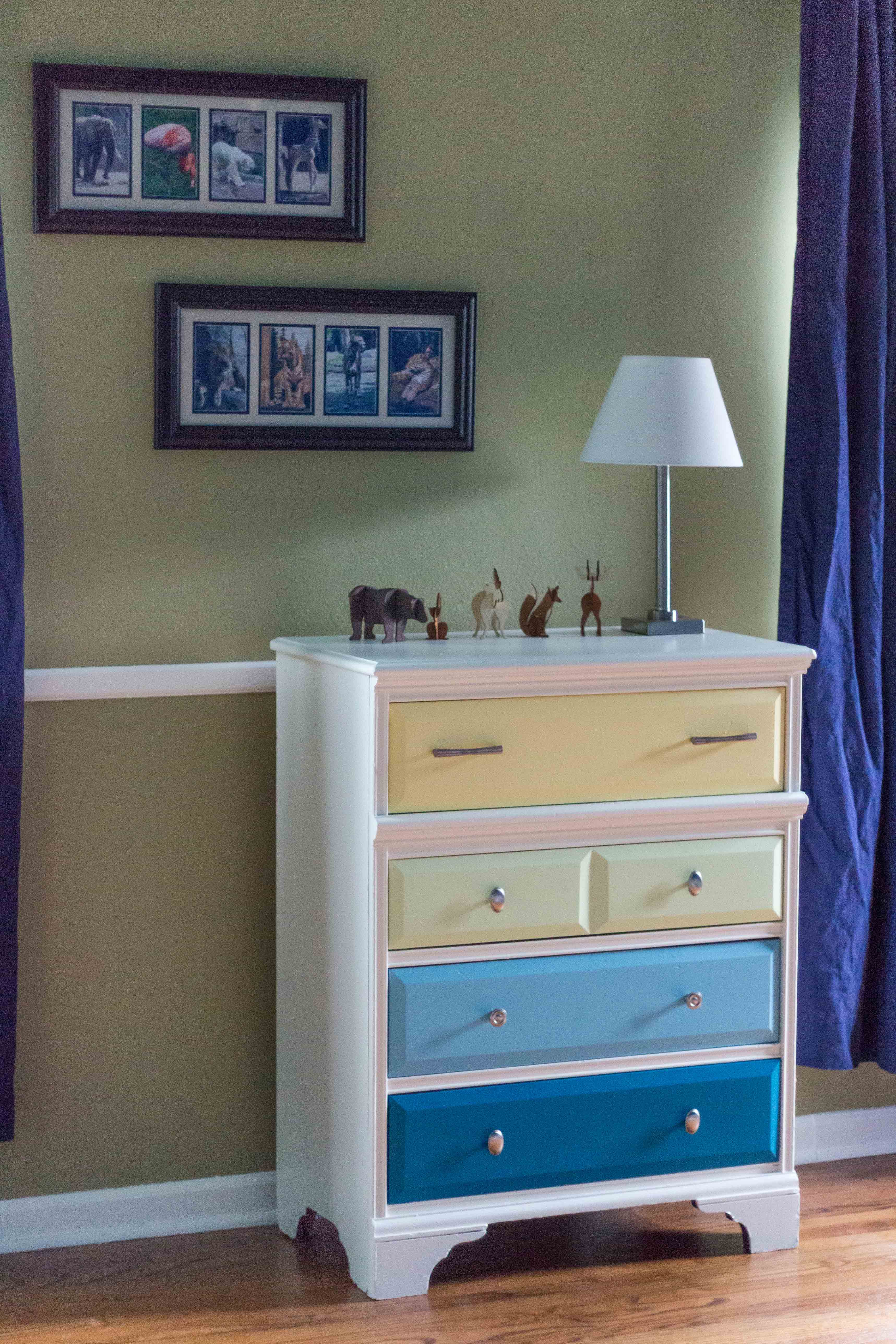 I shared a "before" picture of the dresser I got through a Facebook buy/sell group in my last update. I overhauled the entire piece with new paint and hardware and put down new contact paper in the drawers. It's amazing how much paint can transform a piece. I exclusively used paint I already had on hand. The main frame color is Baby Chick, which has been my neutral for our house. The drawer colors are Lemonade, Prairie Grass, Noel, and French Coast (all from True Value). I got the lamp at Target and picked up the little wooden animals from Crate and Barrel at Christmas for just a couple of dollars each.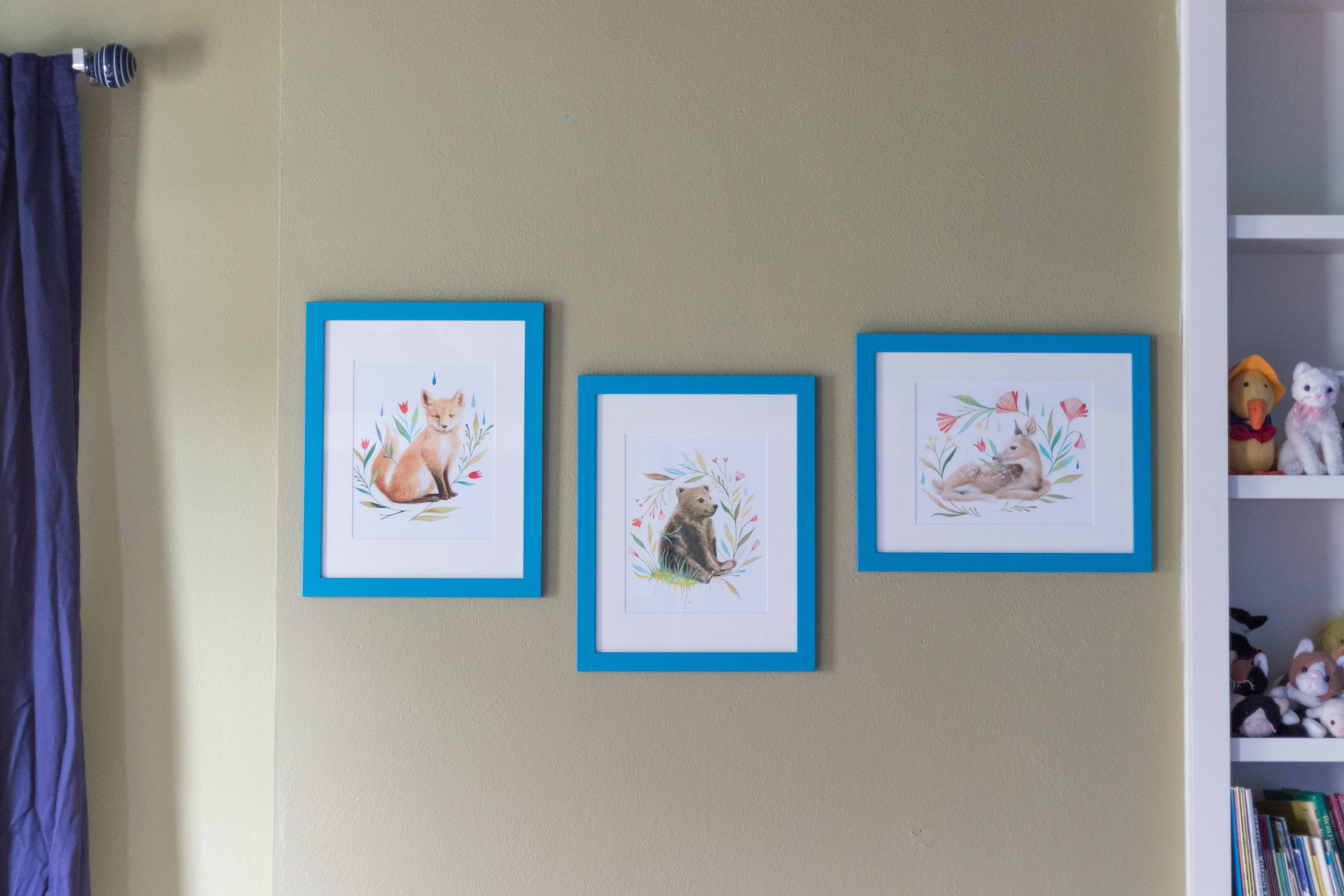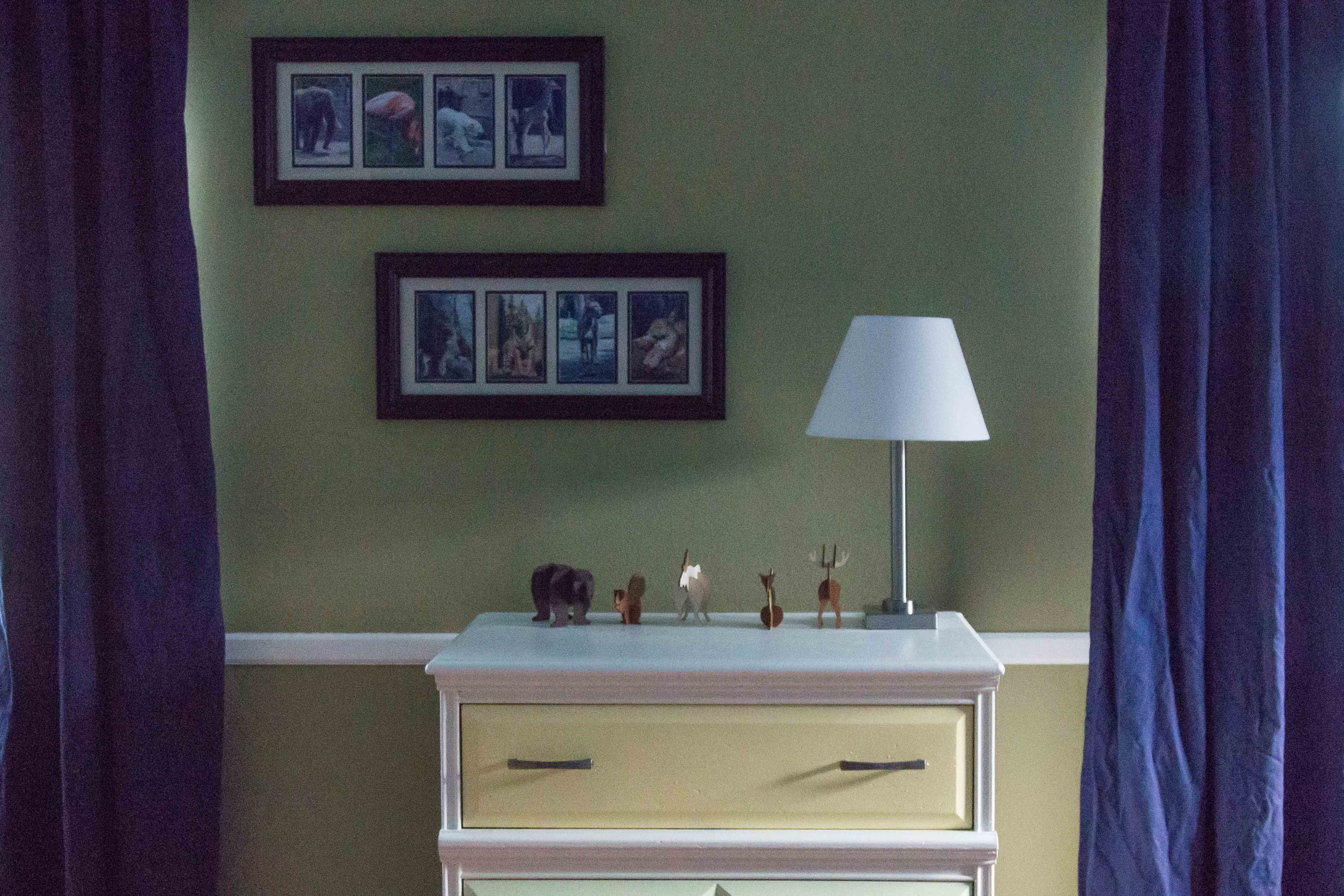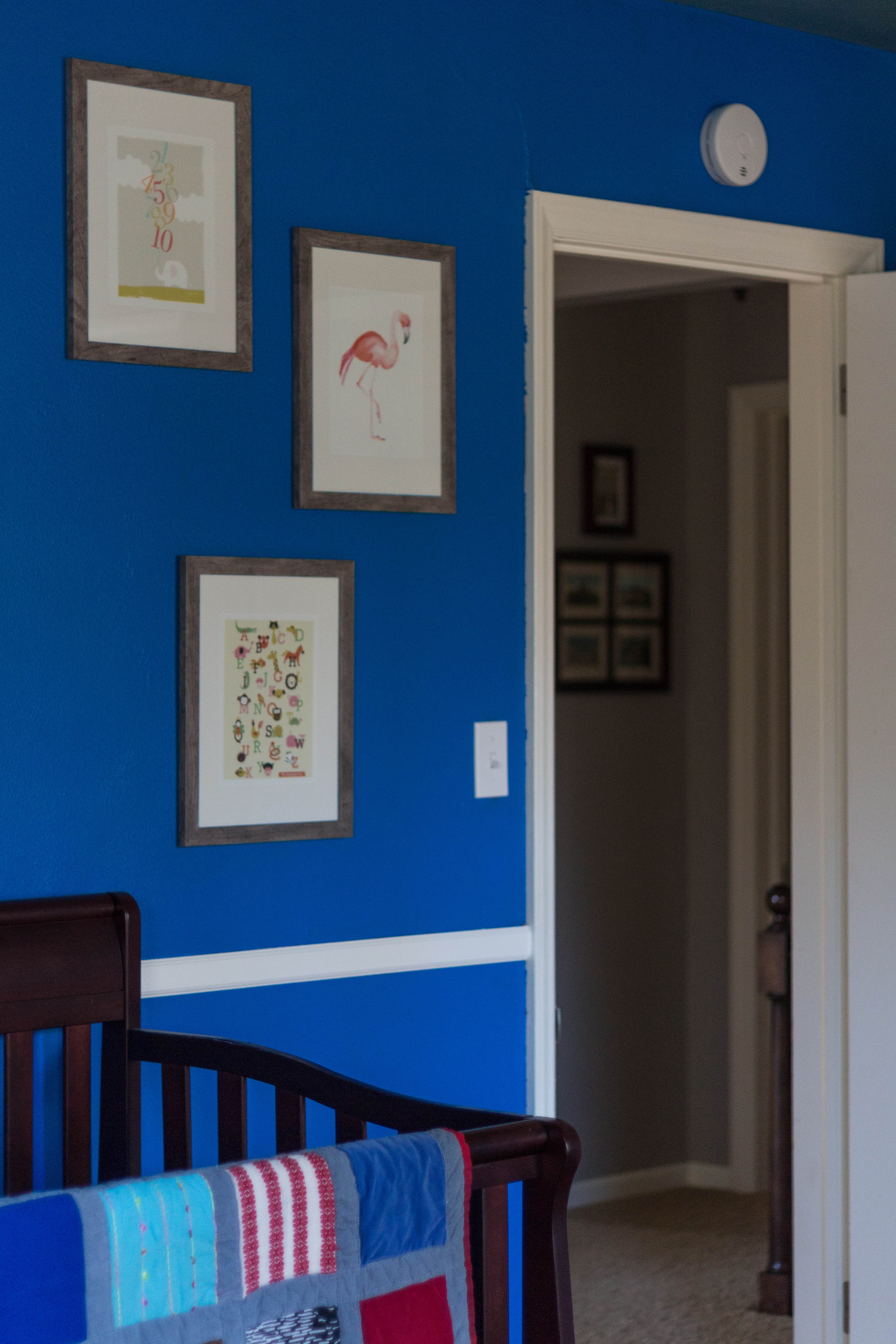 I've also made a lot of progress with the art in the nursery. I purchased FlorandFawn prints (bear | fawn | fox) for my turquoise frames. I love them so much. I filled a couple of Michaels collage frames I already had on hand with 4×6 animal photos from the Milwaukee County Zoo (printed from SmugMug). When I won a Minted giveaway right before Christmas, I picked up a few prints for the nursery. You can read more about them in my giveaway winnings post. All of these pieces are now up on the walls.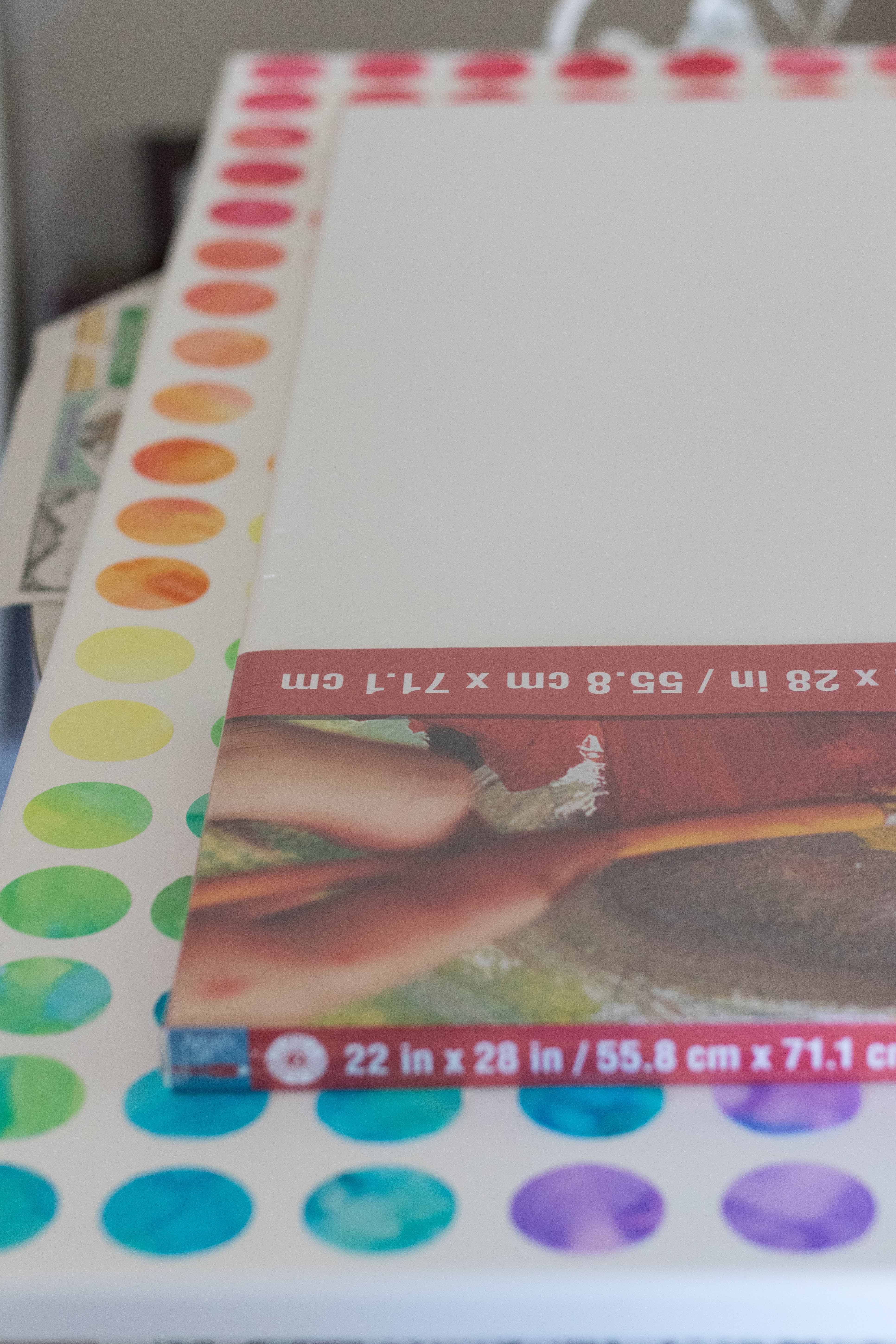 In my last update, I mentioned picking up some large canvases on sale at Michaels for the space over the crib. I bought those canvases in late 2016 and am finally getting around to using them this month. I'll be sharing more about the process for making this art later in the spring or early this summer. The pieces I'm making are time-consuming and not like anything I've done before, so I don't really know exactly how long they'll take.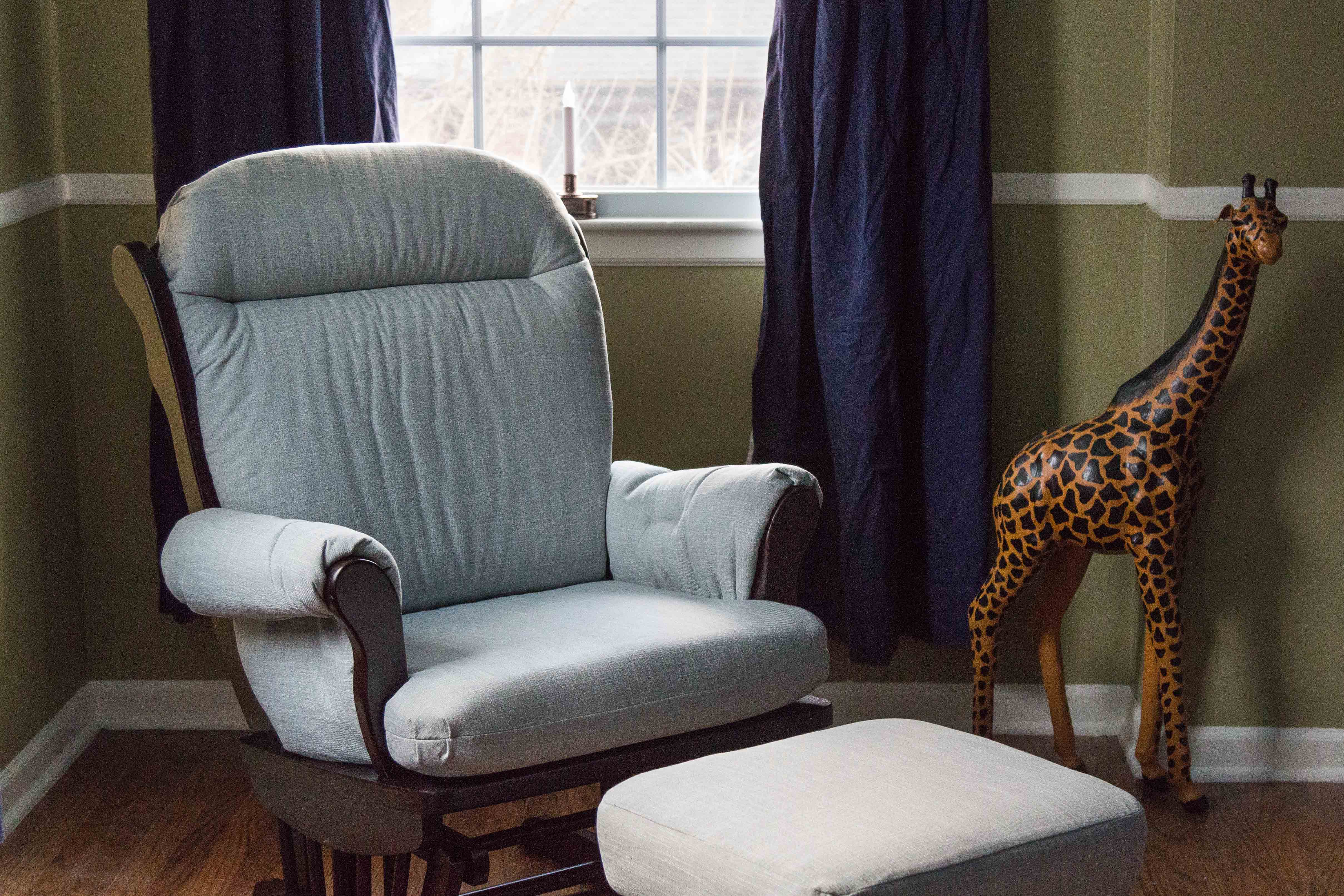 When I wrote the last update, it was just before we got the rocker. It's a standard piece from Babies 'R Us. I have been trying to do so much for the nursery as affordably as possible. But there are a few full price items we've splurged on that I don't even feel guilty about buying, and the rocker is one of them. I have wanted a comfortable chair my entire adult life. I will use this rocker whether or not we ever have kids.
Finally, it's sweet that the word everyone keeps using to describe adoption and what we're going through right now is "exciting." Exciting would have been having my second kid four years ago without fertility treatments or adoption and being four years past this process. Exciting would have been having my kids during Jake's medical residency like basically everyone else I knew then and getting support from those spouses. Getting to go through with an adoption will be exciting, if we get to that point. Spending $8,000 (just on the home study) with no guarantee of completing even one adoption (let alone two because spoiler alert, we'd like more than one kid) isn't exactly exciting. It's expensive and scary and just the beginning of another emotional (and pretty lonely) rollercoaster.
When you're talking to people considering or in the process of adoption, please think about your word choice carefully. I know that people mean well. But hearing the word "exciting" and the never ending stories about adoption that people can't seem to stop sharing (yep, so glad your cousin I've never met adopted a baby ten years ago) makes me want to scream.
I'll be writing another adoption update sometime early this summer when I get the new Facebook page up and running, and I create a section for the blog dedicated to adoption and sharing our story.
[Disclaimer: There are a few affiliate links in this post. Thanks for your support!]
More adoption-related posts: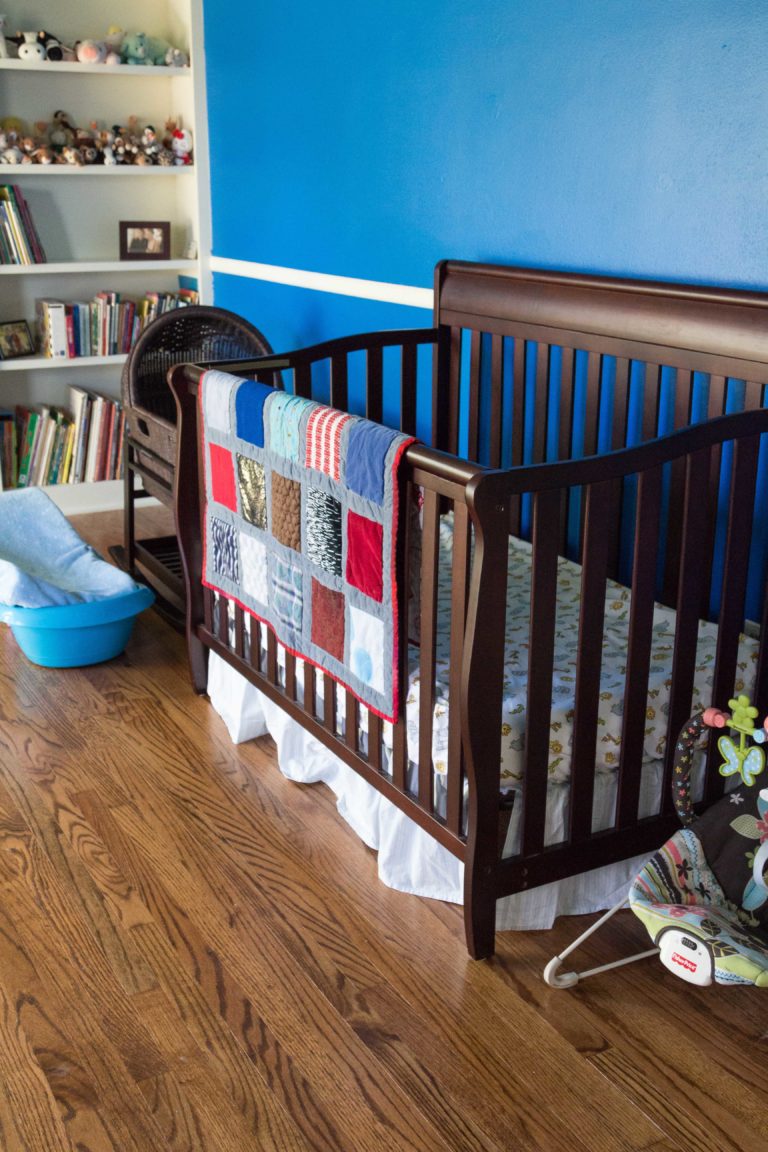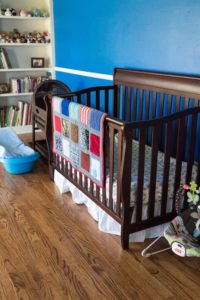 Adoption Home Study in Progress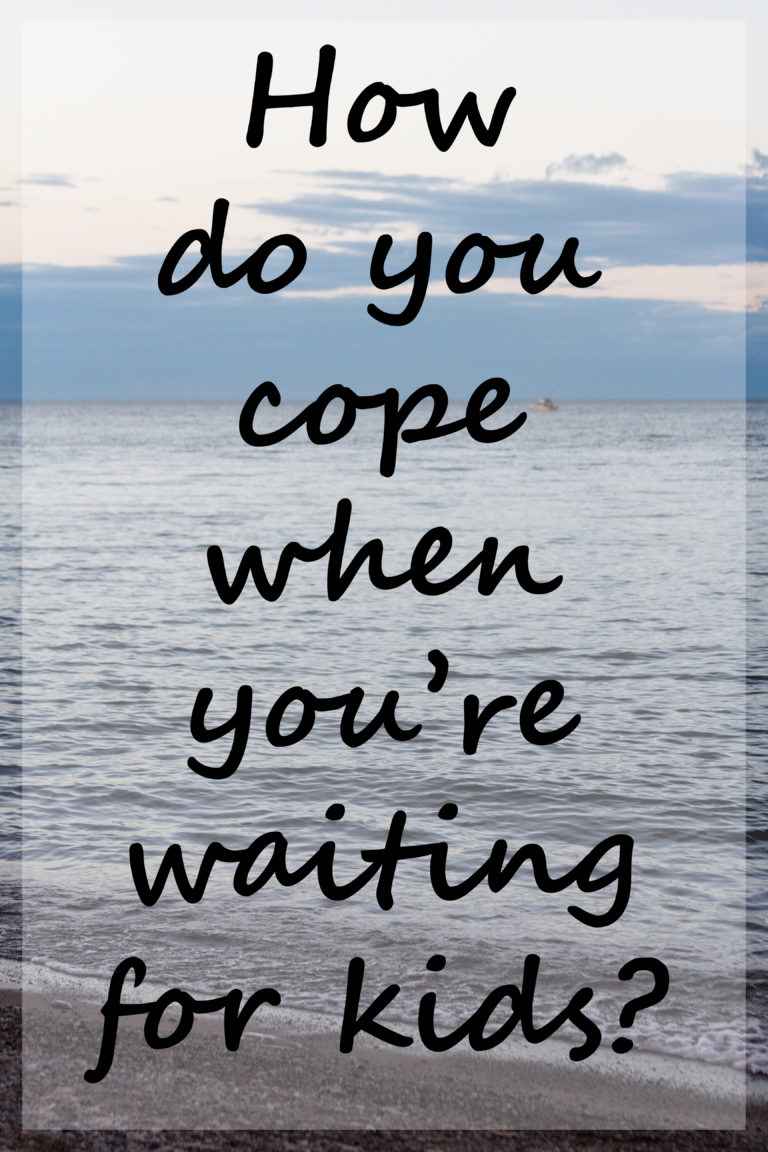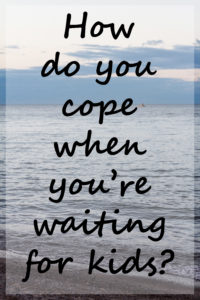 How do you cope when you're waiting for kids?
Save
Save
Save
Save
Save