Savory lemon side dishes are ideal for spring and summer weeknight dinners and social gatherings!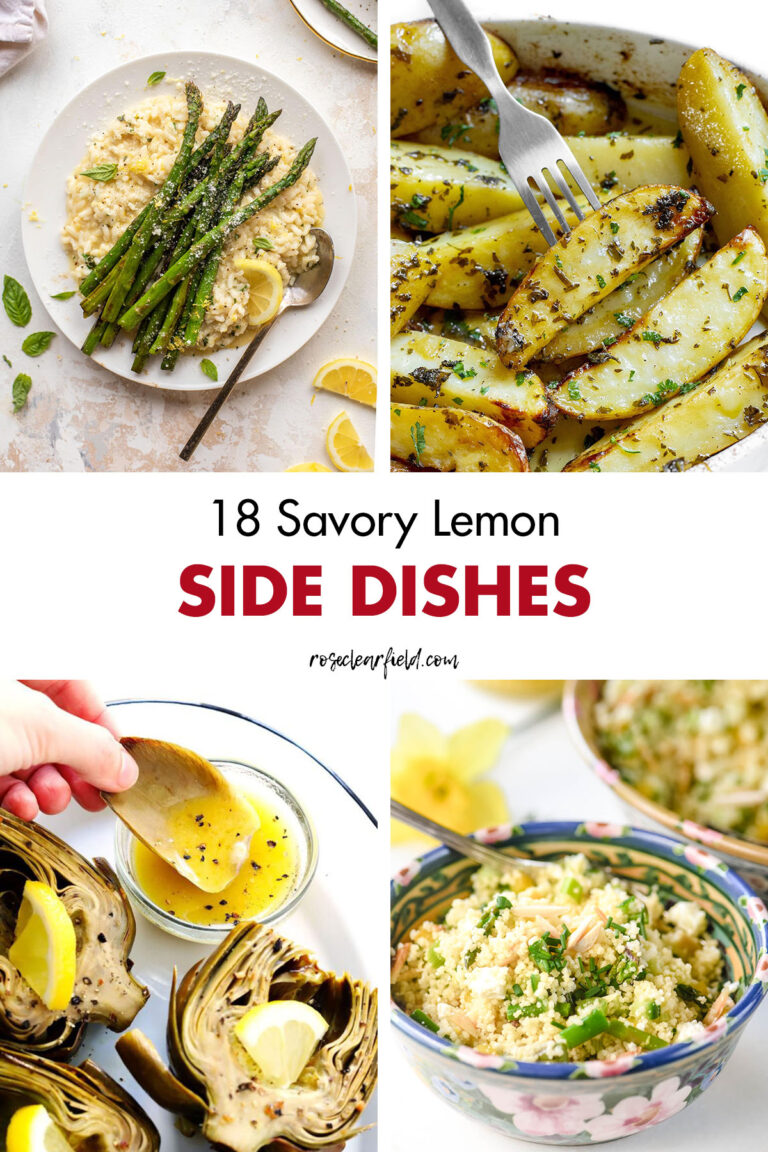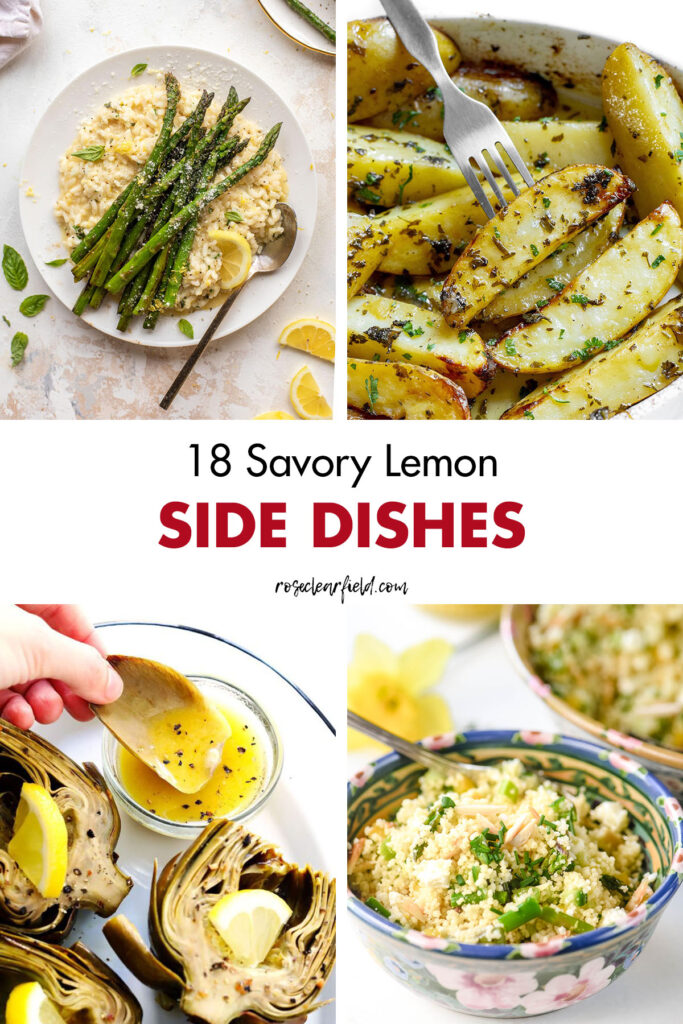 Lemon is the perfect bright flavor for warm-weather dinners and parties. Getting a few new side dishes in your rotation helps keep dinnertime fresh and interesting and gives you some wonderful options for social gatherings. There are recipes here for vegetables, pasta, rice, and much more.
Purchasing a high-quality citrus zester and juicer ensures that you have the tools you need for fresh lemon juice and lemon zest for savory lemon side dishes and beyond. Each tool costs less than $20 and is a great addition to your kitchen.
Savory lemon side dishes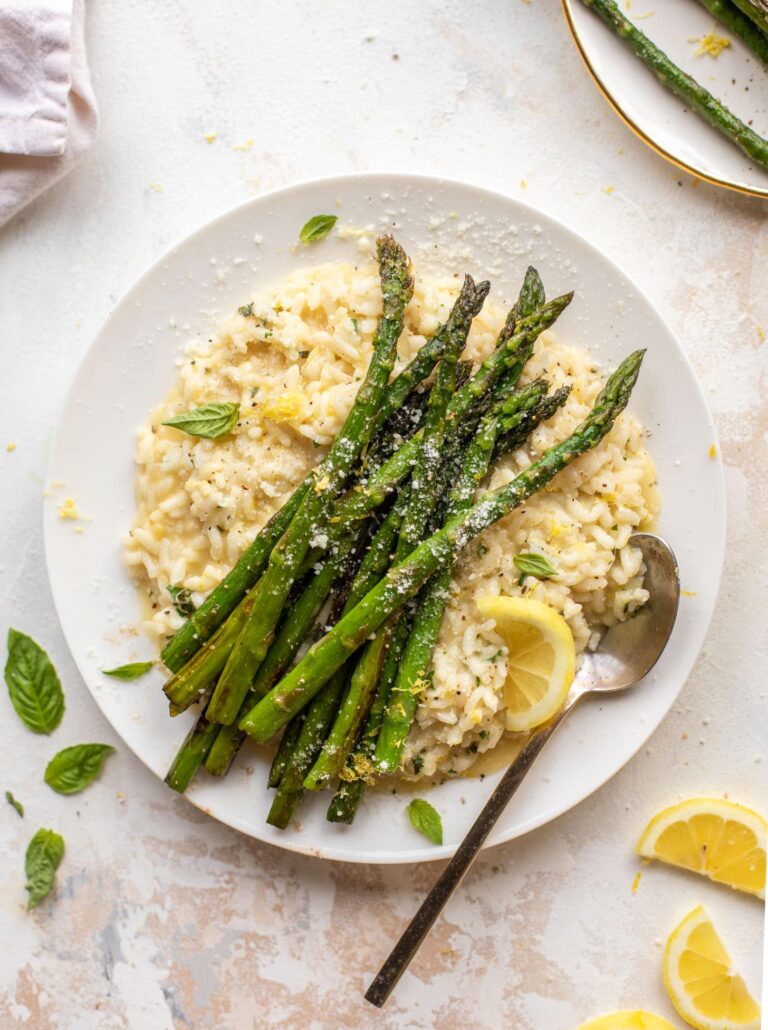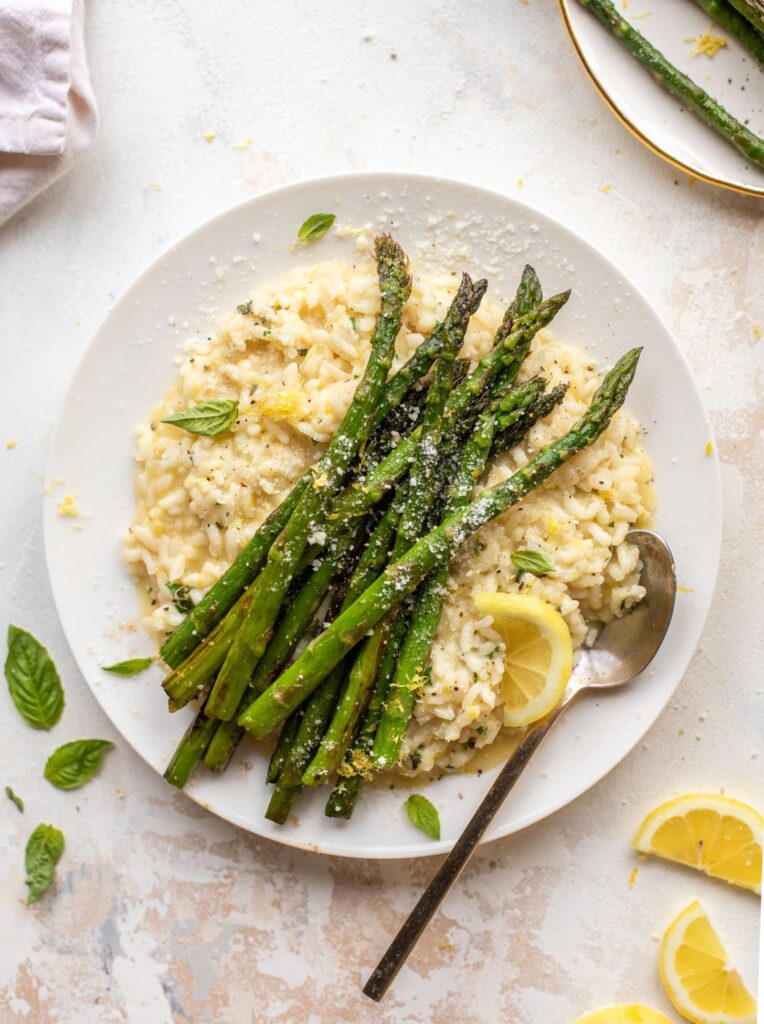 Risotto
How Sweet Eats' Asiago lemon risotto with grilled garlic asparagus is the ultimate spring risotto recipe. The Asiago adds so much flavor to the dish while Parmesan balances out its sharpness perfectly. Lots of fresh herbs and lemon zest take the flavor over the top.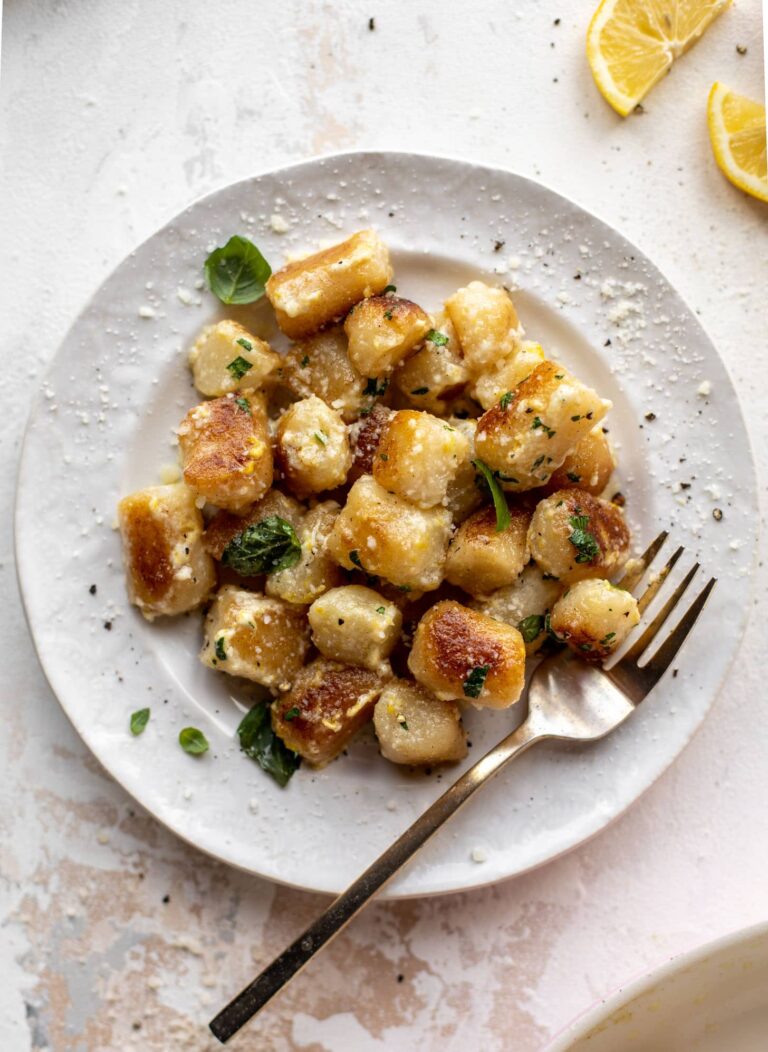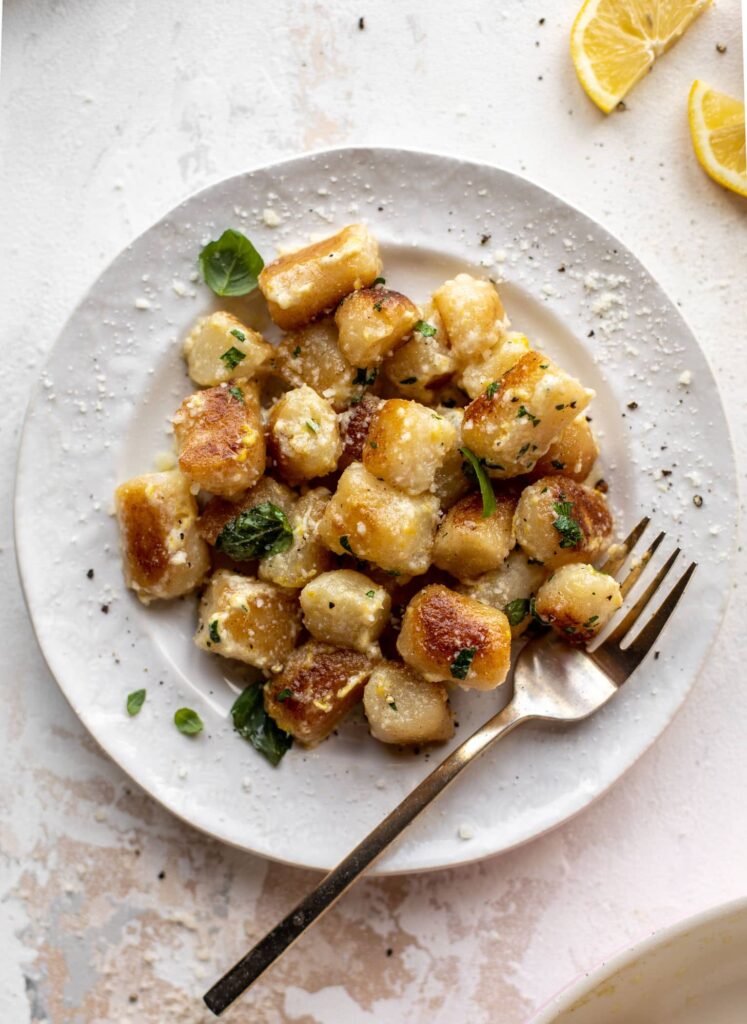 Cauliflower gnocchi
I know that the cauliflower gnocchi concept has gotten a little overblown. How Sweet Eats' lemon Parmesan cauliflower gnocchi will make you rethink it. Using frozen cauliflower gnocchi makes this simple side dish come together in minutes. It has just five ingredients plus herbs and spices.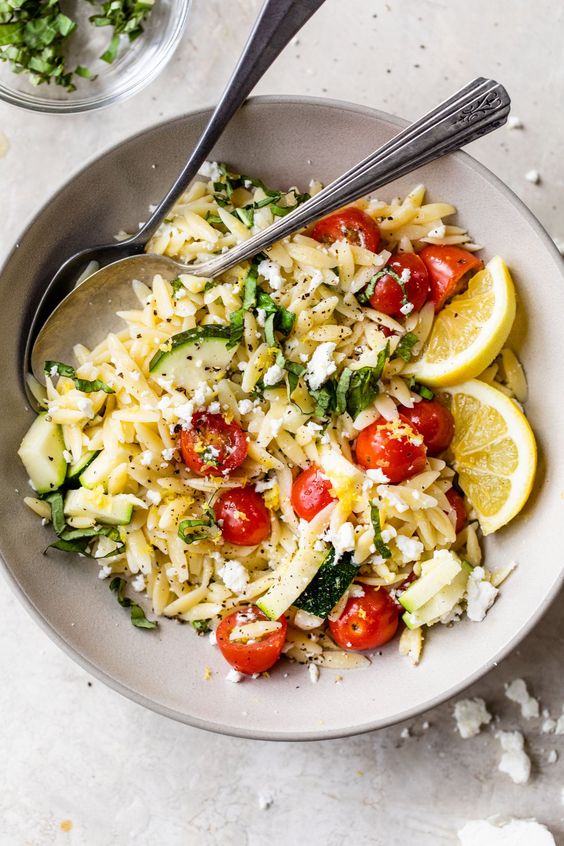 Orzo salad
If you're a fan of lemon pasta, lemon orzo salad will be right up your alley. The Almond Eater's lemon orzo salad is loaded with fresh veggies and has just the right amount of lemon to keep it light and refreshing. It's a great recipe to make ahead of time, as the flavors get even better overnight.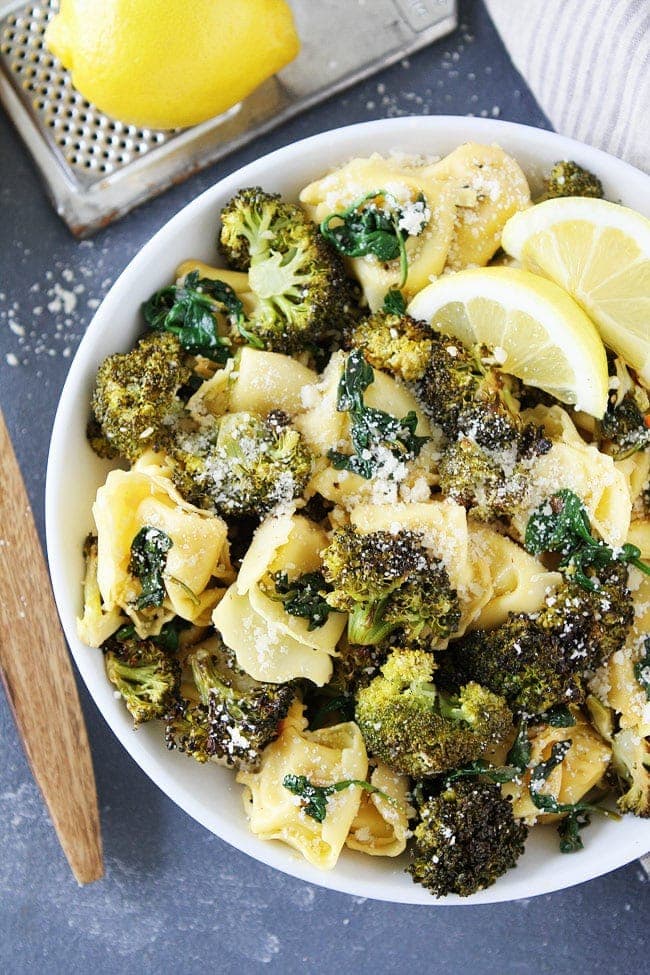 Tortellini
Two Peas and Their Pod's lemon broccoli tortellini features cheese tortellini paired with roasted broccoli, spinach, lemon, and Parmesan cheese. The dish makes a great light lunch or dinner and is the perfect addition to any spring or summer potluck spread.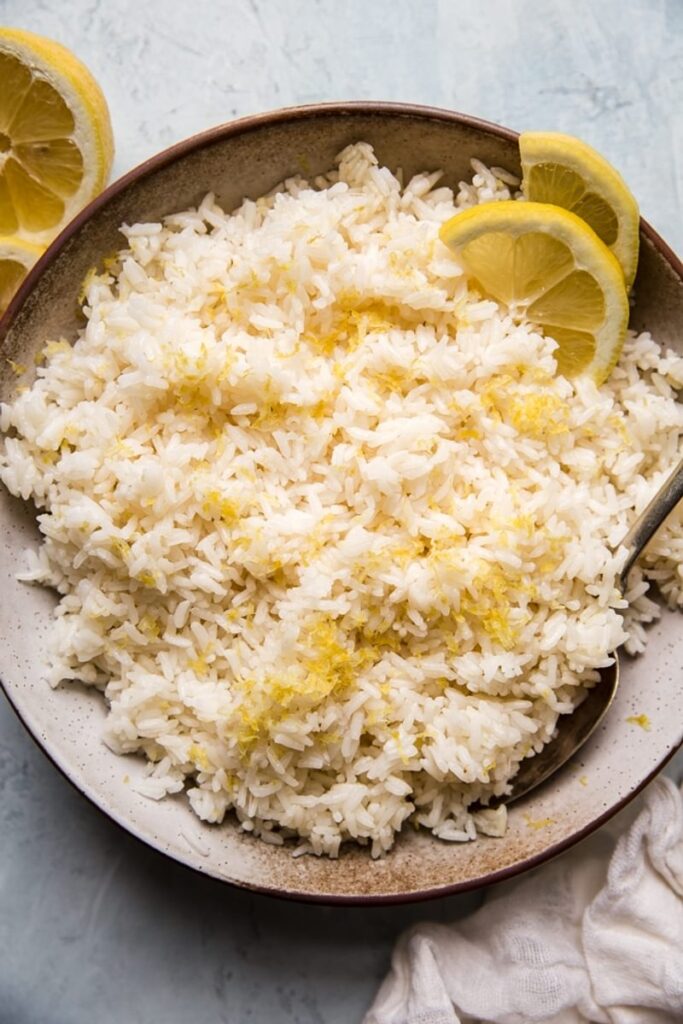 Rice
The Modern Proper's lemon rice is one of those recipes that you didn't know you needed. Then you won't know what you did without it and won't want to make rice any other way. You only need a few ingredients for this transformative dish.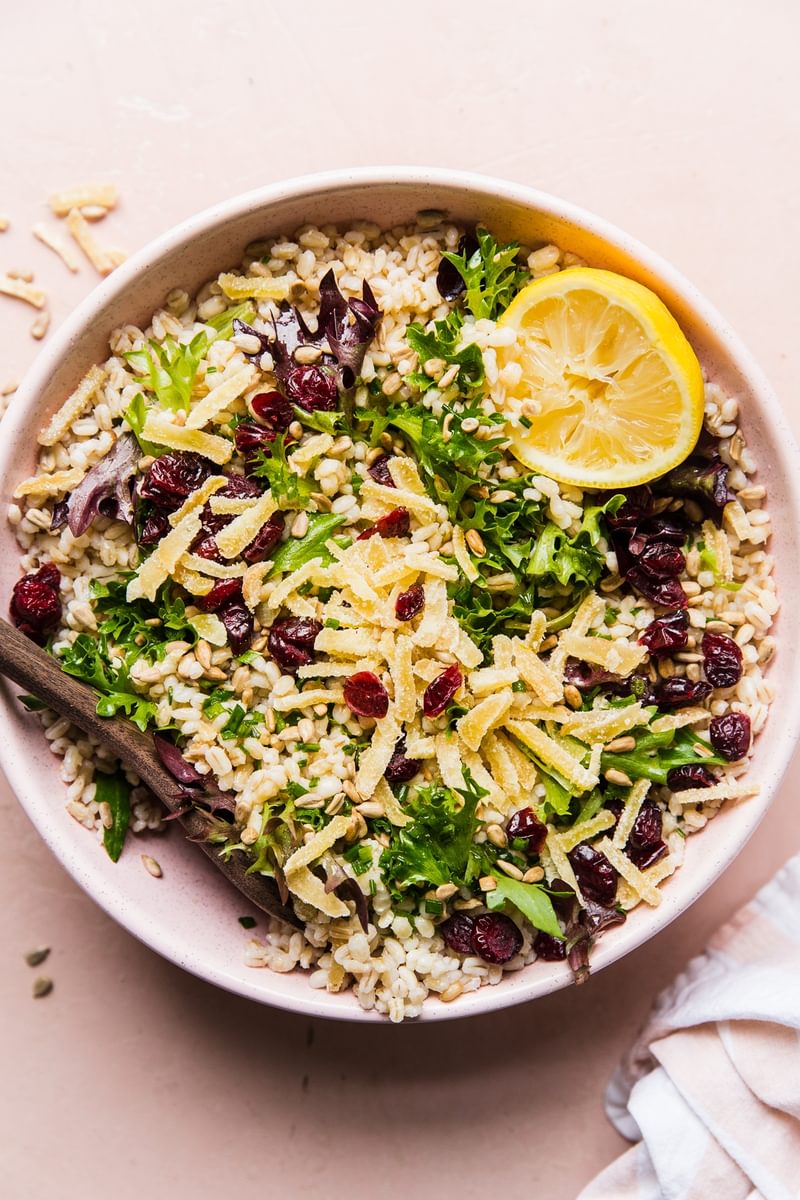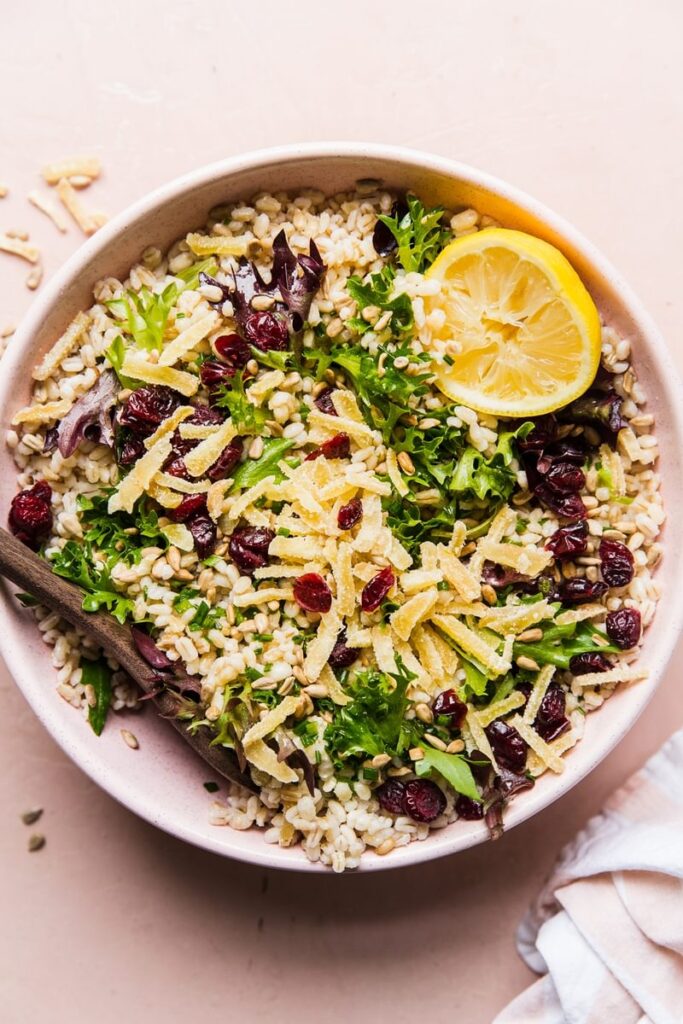 Spring salad
The Modern Proper's spring salad with barley and lentils is finished with a lemon chive vinaigrette, sunflower seeds, and cranberries. It has so much flavor, texture, and color.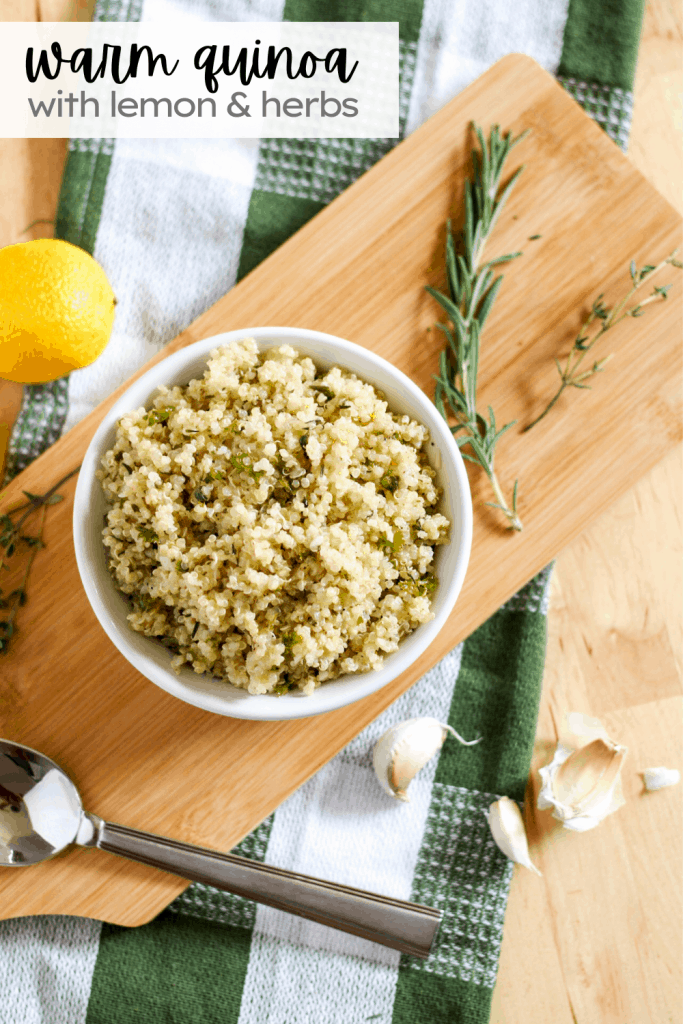 Lemon and herb quinoa
The Home Intent's lemon and herb quinoa is a warm, flavorful, and comforting dish. You can easily switch up the herbs with the fresh or dried herbs of your choosing to suit your preferences or simply what you have on hand.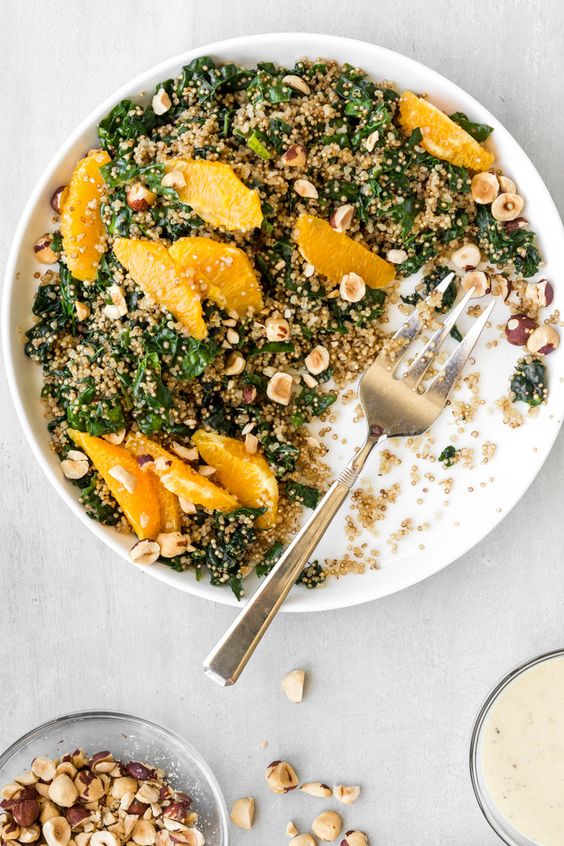 Kale salad
With Spice's kale quinoa salad with oranges is finished with toasted hazelnuts and a lemon tahini dressing, which you'll want to put on everything. To save time, prep the quinoa and hazelnuts in advance. If you find all-kale salads to be a little overwhelming, use half kale and half lettuce.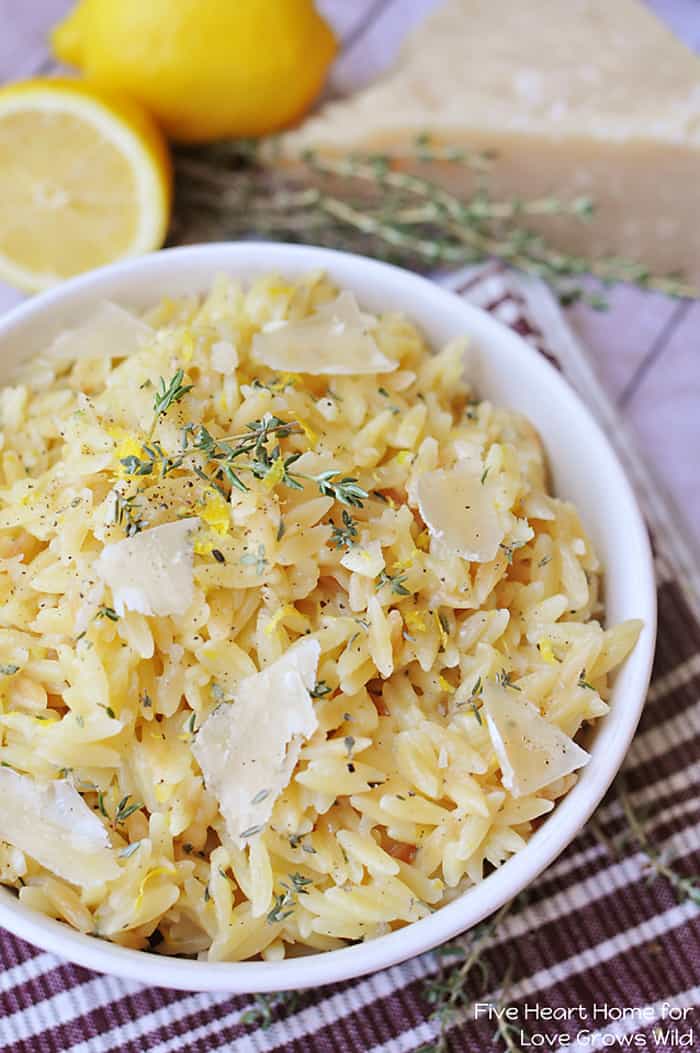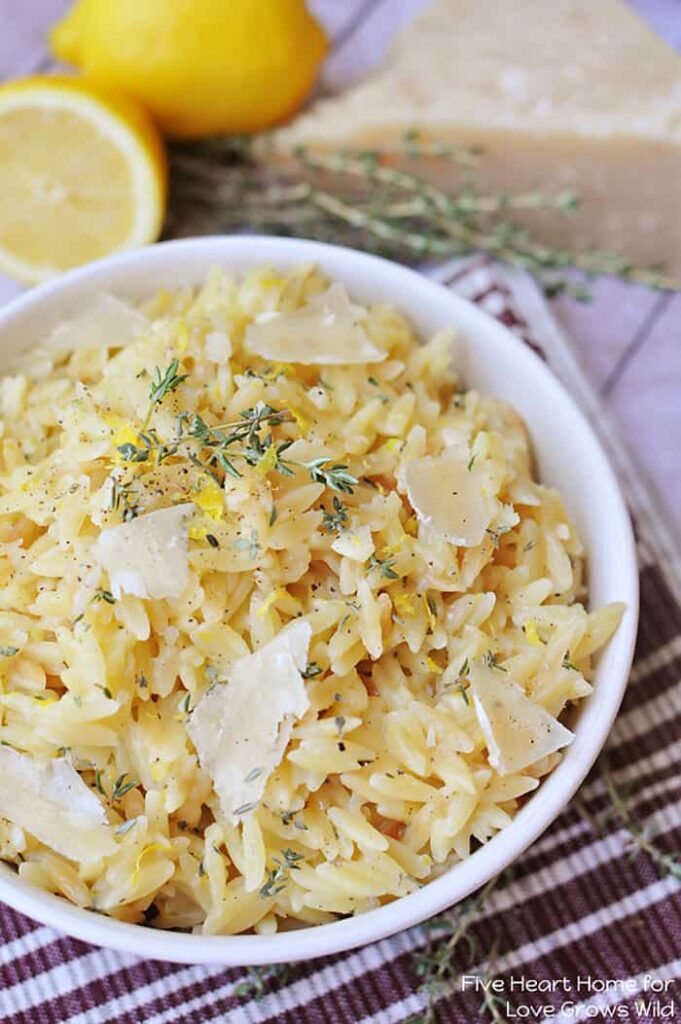 Parmesan orzo
Parmesan orzo is like grown-up macaroni and cheese. It's such an easy, versatile side dish that everyone loves. Love Grows Wild's Parmesan orzo with lemon and thyme takes this concept up a notch while still being a quick, simple side dish recipe.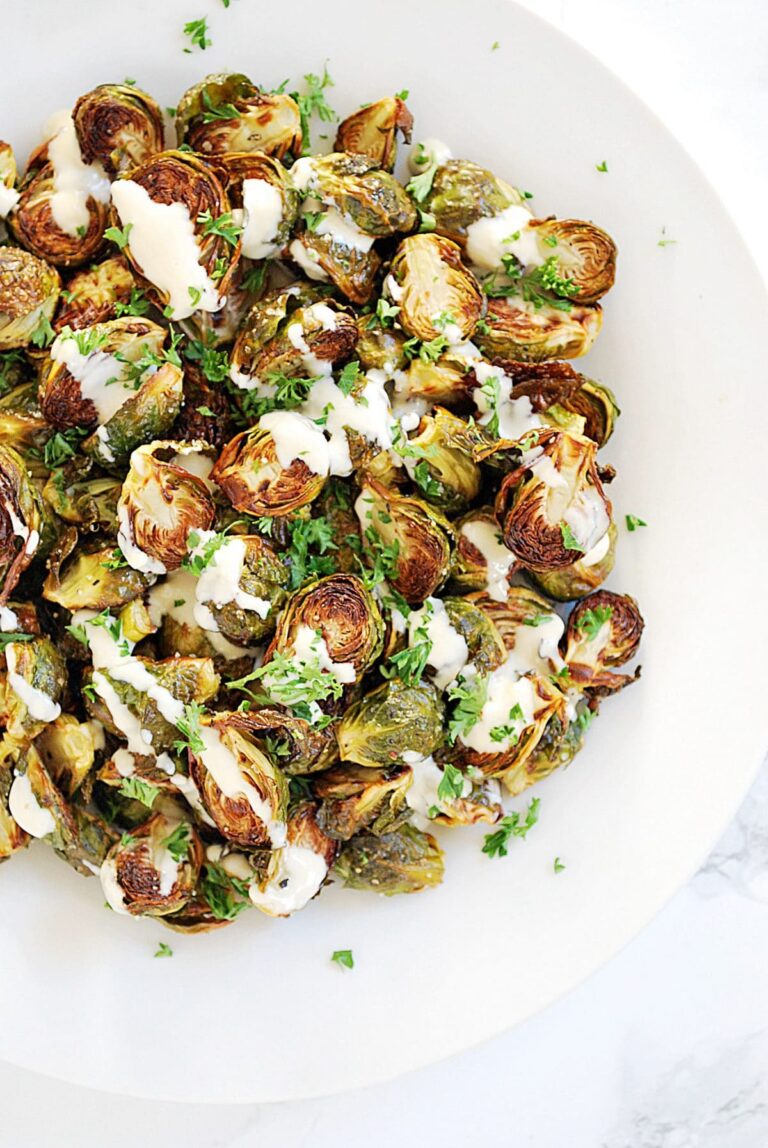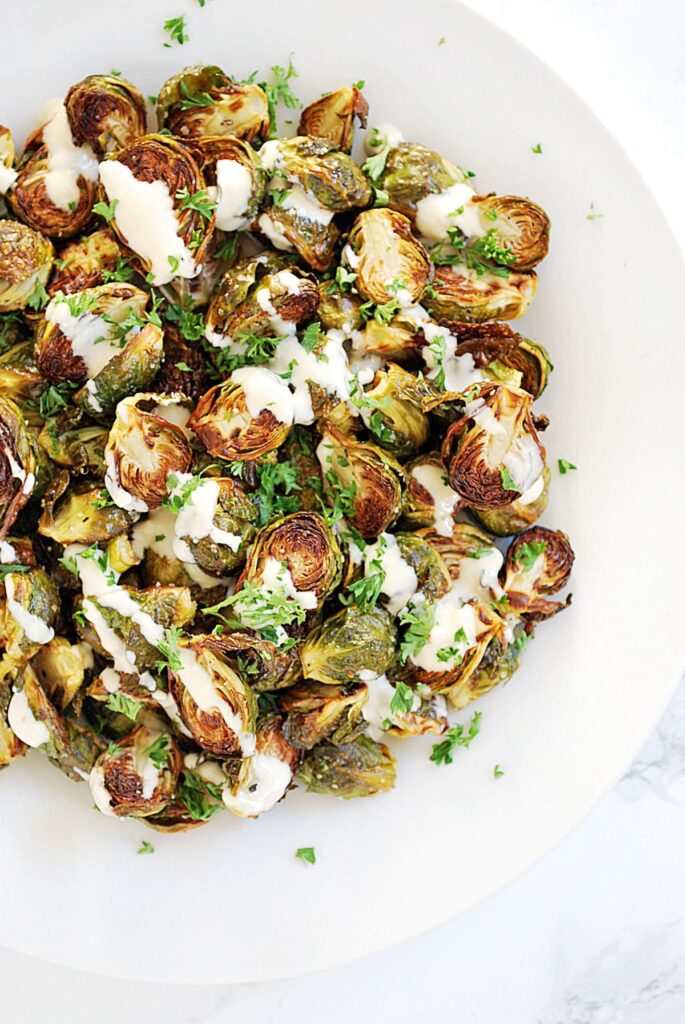 Brussels sprouts
Roasting Brussels sprouts is the best way to give them a crispy texture and wonderful flavor. Love and Good Stuff's roasted Brussels sprouts brings this concept up a level with a lemon tahini sauce. The dish is so elegant and yet so simple to make.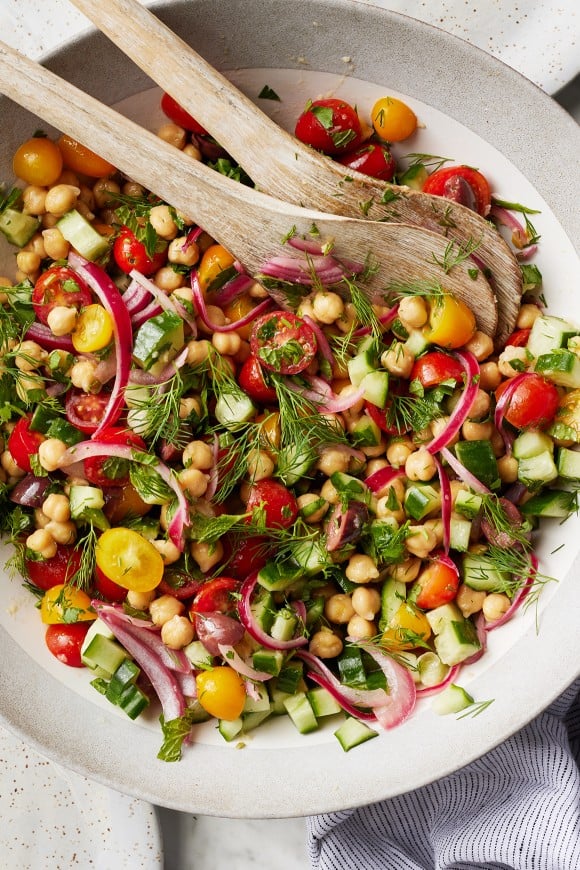 Chickpea salad
Love and Lemon's chickpea salad is packed with fresh veggies and herbs and finished with a zesty lemon dressing. It's such a healthy and satisfying side dish with so much flavor and color.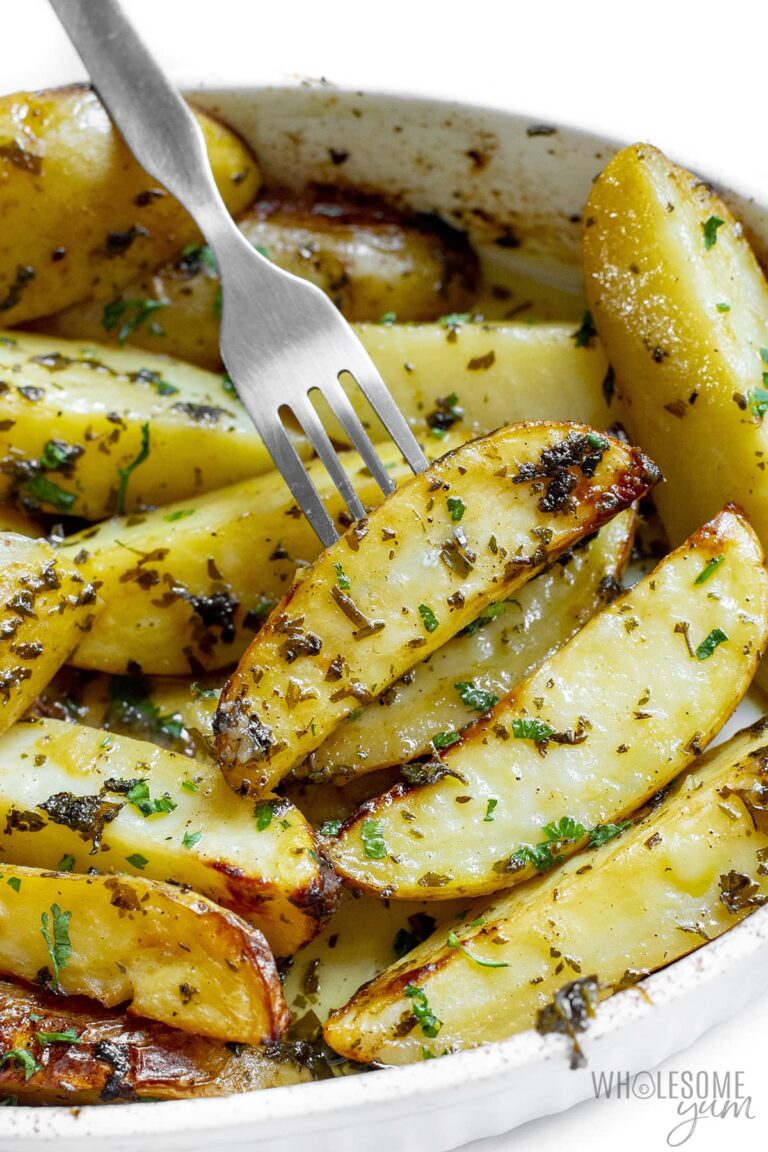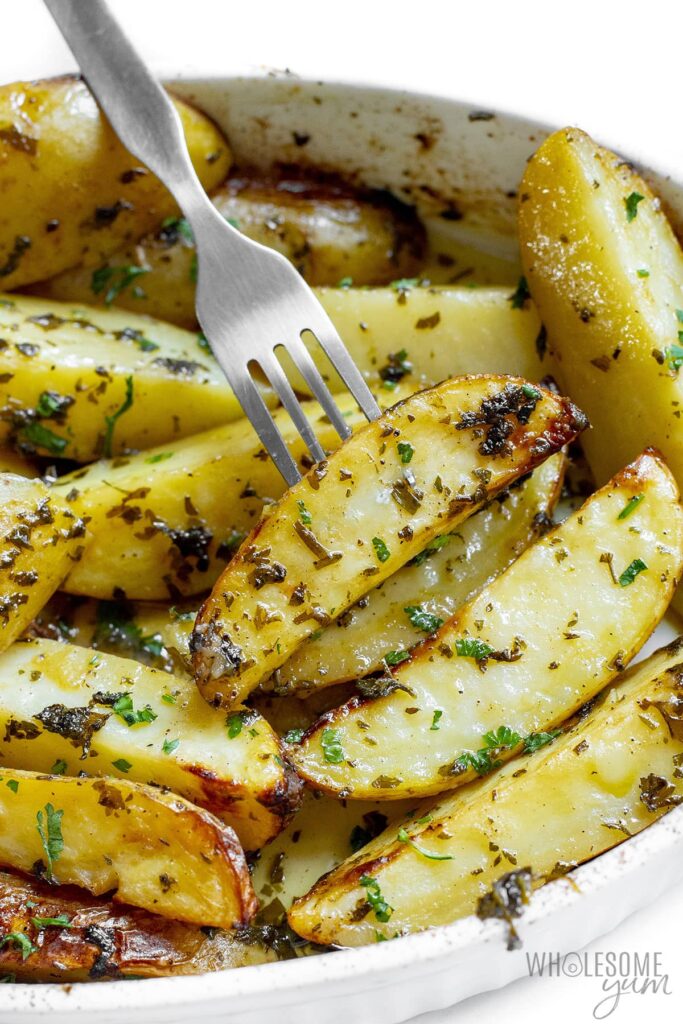 Greek potatoes
Wholesome Yum's Greek lemon potatoes consist of simple ingredients and are full of Mediterranean flavor. Of course, they're the perfect side dish for Greek meatballs or roast chicken, but you shouldn't feel limited to these options. If you love potato side dishes, Greek lemon potatoes are a great choice any night of the week.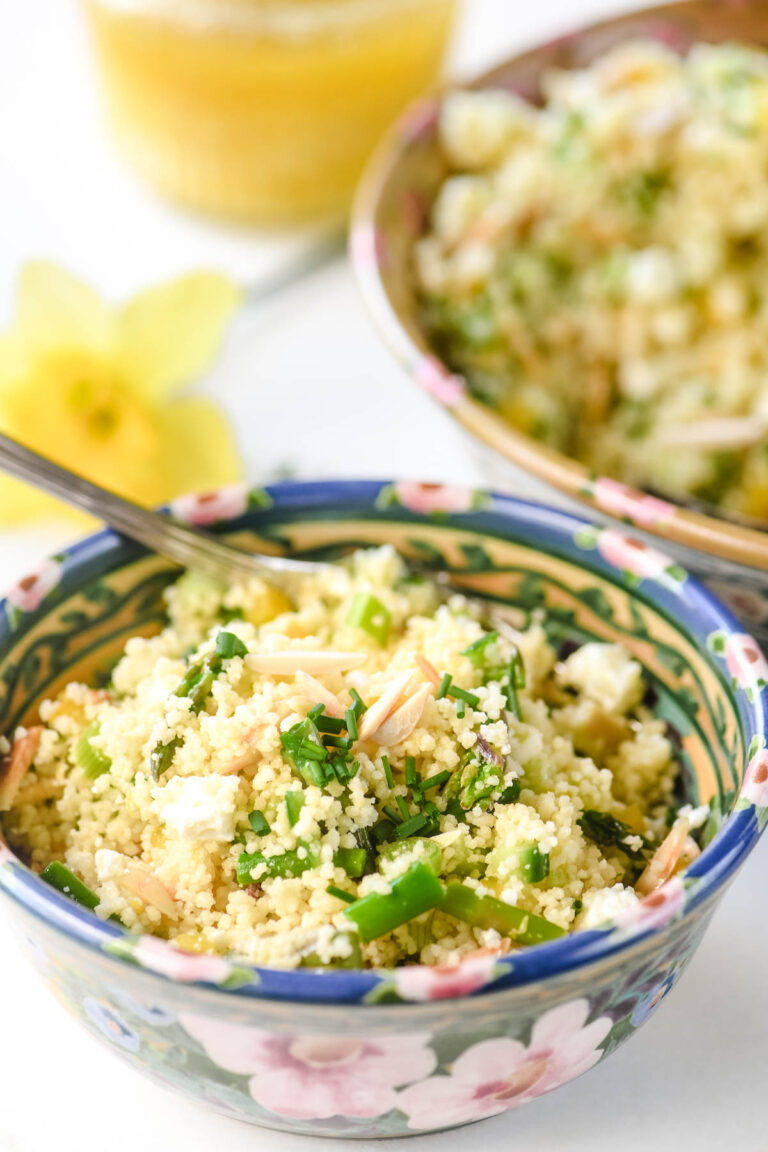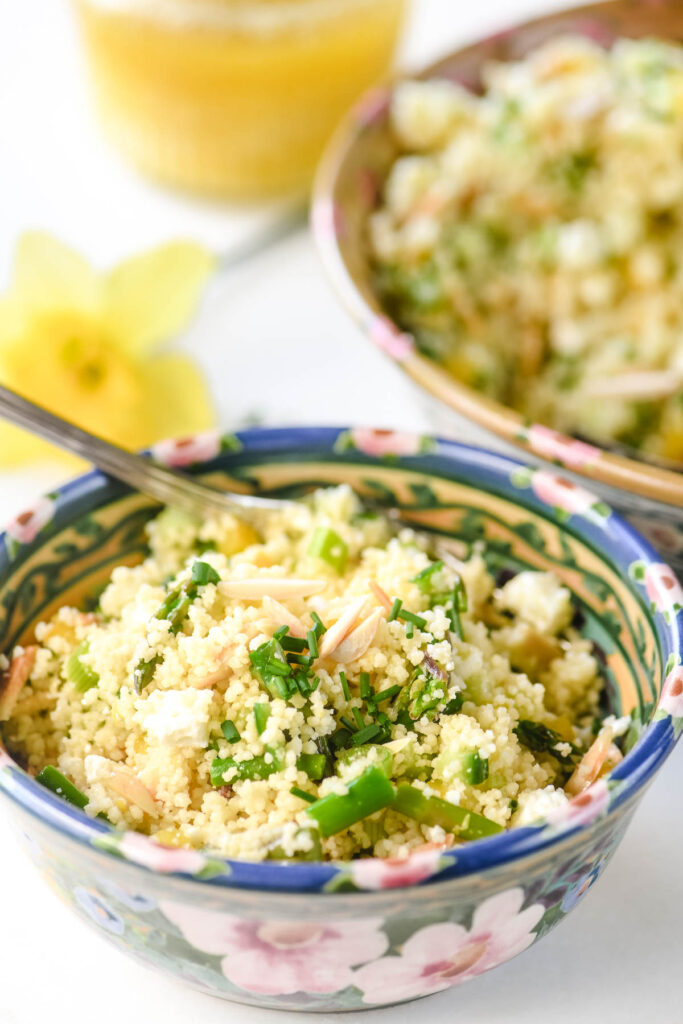 Couscous salad
The View from Great Island's lemon couscous salad is so refreshing. The whole lemon dressing is unlike anything you've tasted before. While a little more effort than most of the side dishes in this round-up, it's well worth it. You can make the couscous and/or the dressing ahead of time for quicker weeknight dinner prep.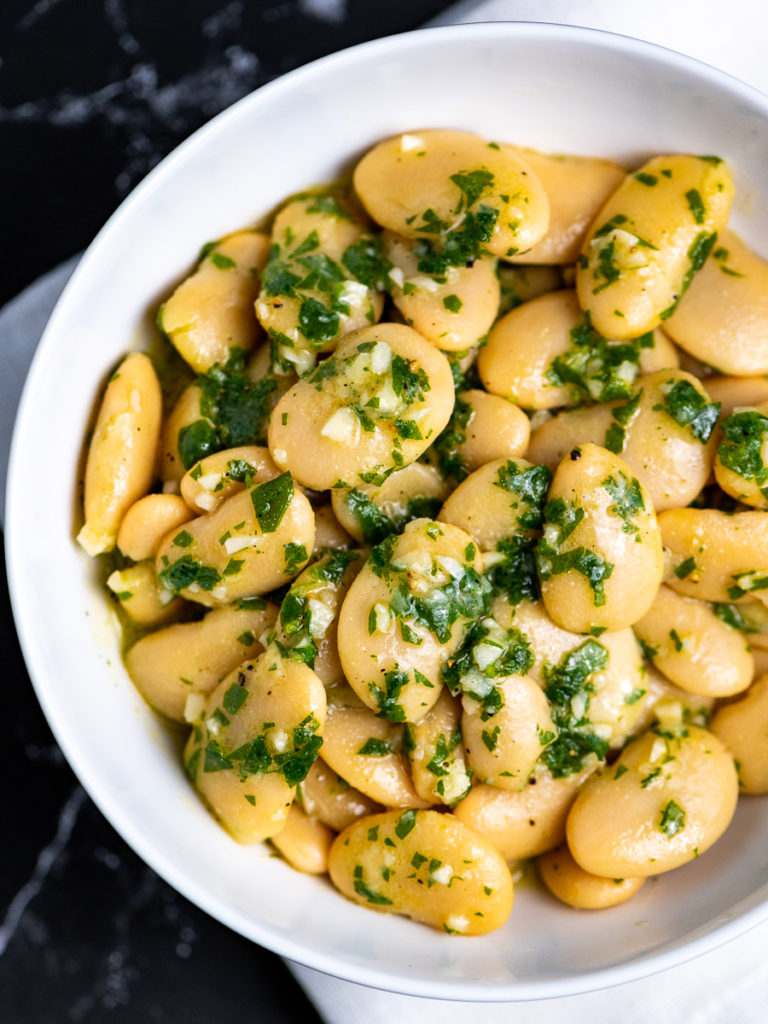 Butter bean salad
The Genetic Chef's lemon garlic butter bean salad features big creamy butter beans marinated in a lemon vinaigrette. The longer you let the beans marinate, the more flavorful they get.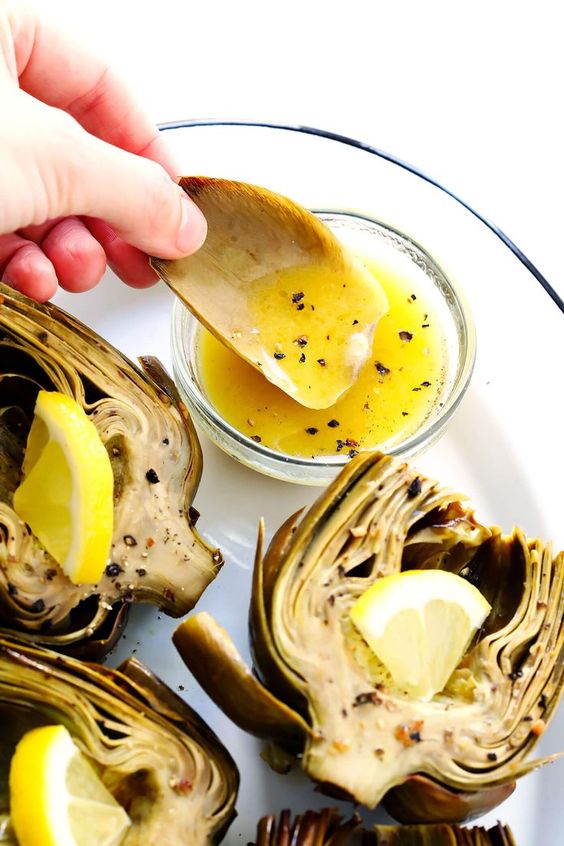 Artichokes
Once you've made Gimme Some Oven's roasted artichokes, you won't want to eat artichokes any other way. They're so easy to prepare and packed with lemon, garlic, and herb flavors. She has a selection of fabulous dipping sauce ideas as well. Leftover roasted artichokes make a wonderful addition to pasta, chicken, salmon, and more.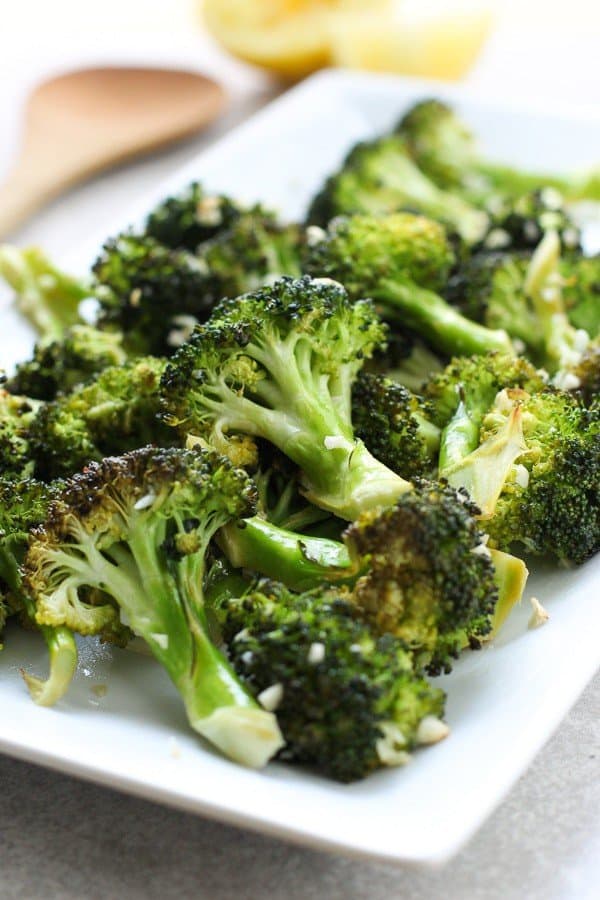 Broccoli
Oven-roasted broccoli is so easy and delicious and can be customized with a wide variety of herbs and spices. Joyous Apron's roasted lemon garlic broccoli is just five ingredients, and you can finish everything else for your meal while it's baking.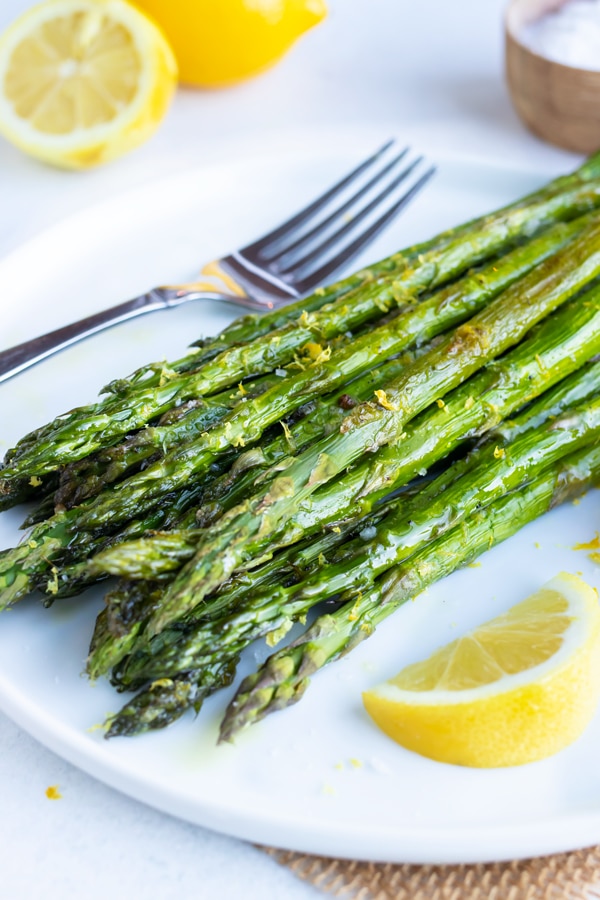 Asparagus
Take advantage of all of the fresh asparagus while it's in season this spring and summer and make Evolving Table's lemon garlic roasted asparagus. The asparagus is crisp and tender with a garlic coating and then finished with fresh lemon zest and juice.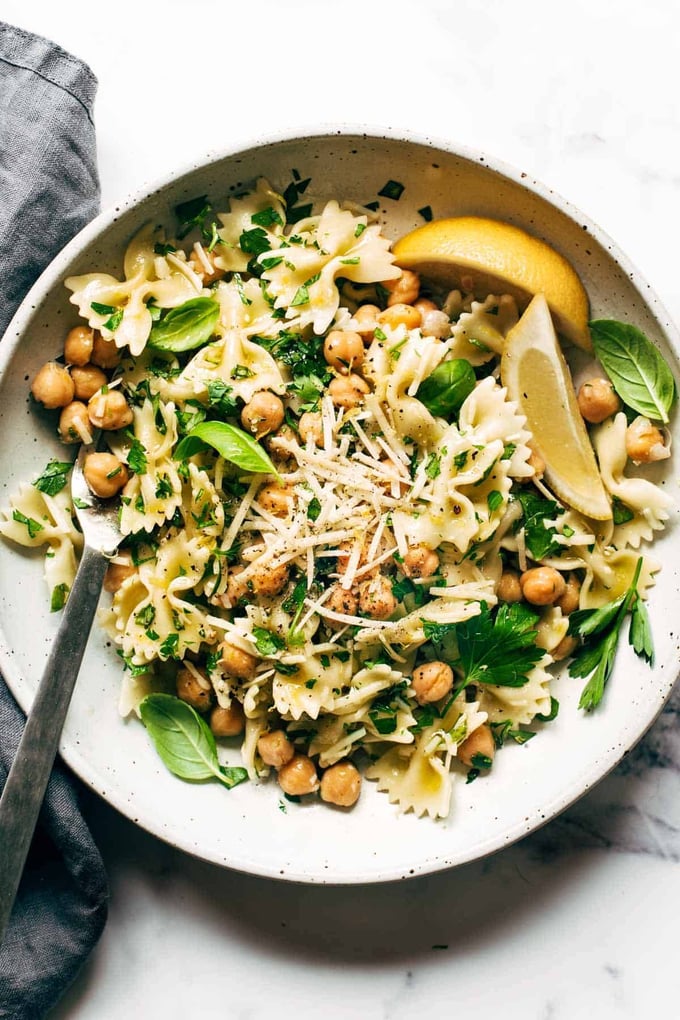 Pasta salad
Pinch of Yum's lemon herb pasta salad with marinated chickpeas is everything that you want in a pasta recipe. You have a simple ingredient list and a flavorful, comforting dish. You'll find yourself eating the leftovers for lunch the next day every time you make it (if there are any leftovers!).
[Disclaimer: This post contains a few affiliate links. Thanks for your support!]
Did you make one or more of the savory lemon side dishes in this recipe round-up?

I want to hear about which dishes you loved! Tag your photos #RoseClearfield on Instagram or Twitter or post a photo to my Facebook page. Make sure to tag the original recipe creator(s) as well.
Pin this post for easy access to the savory lemon side dishes later!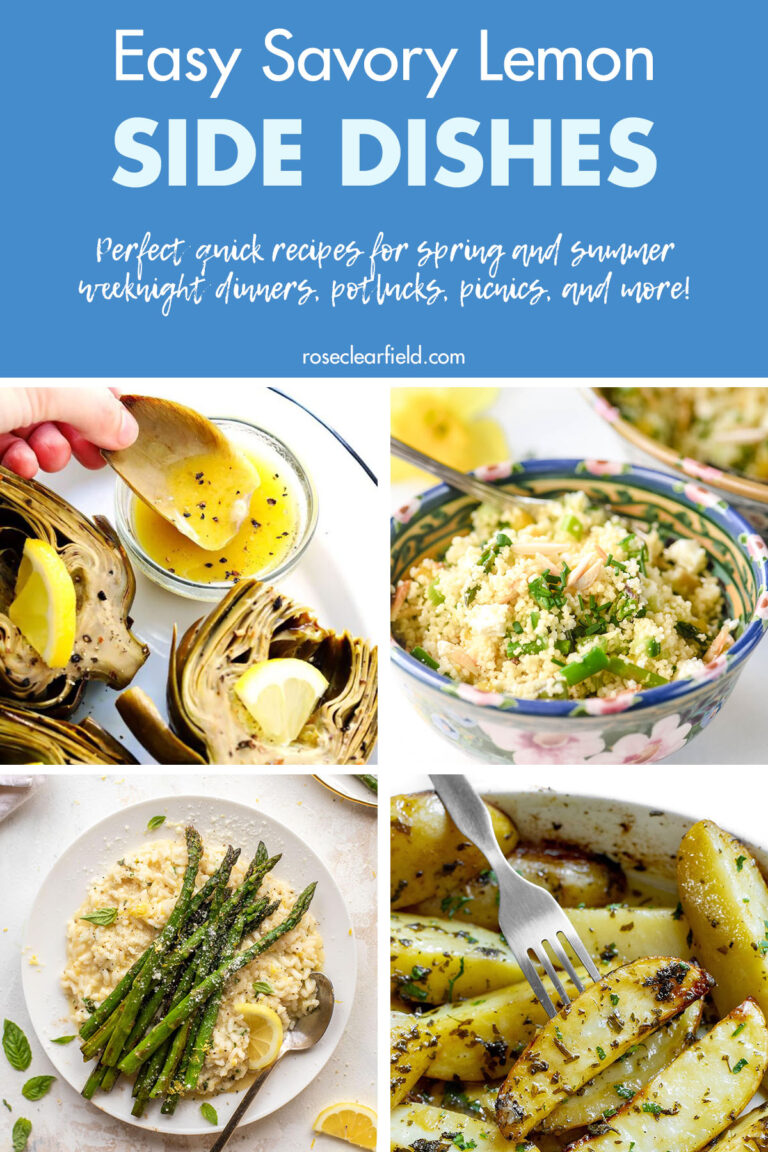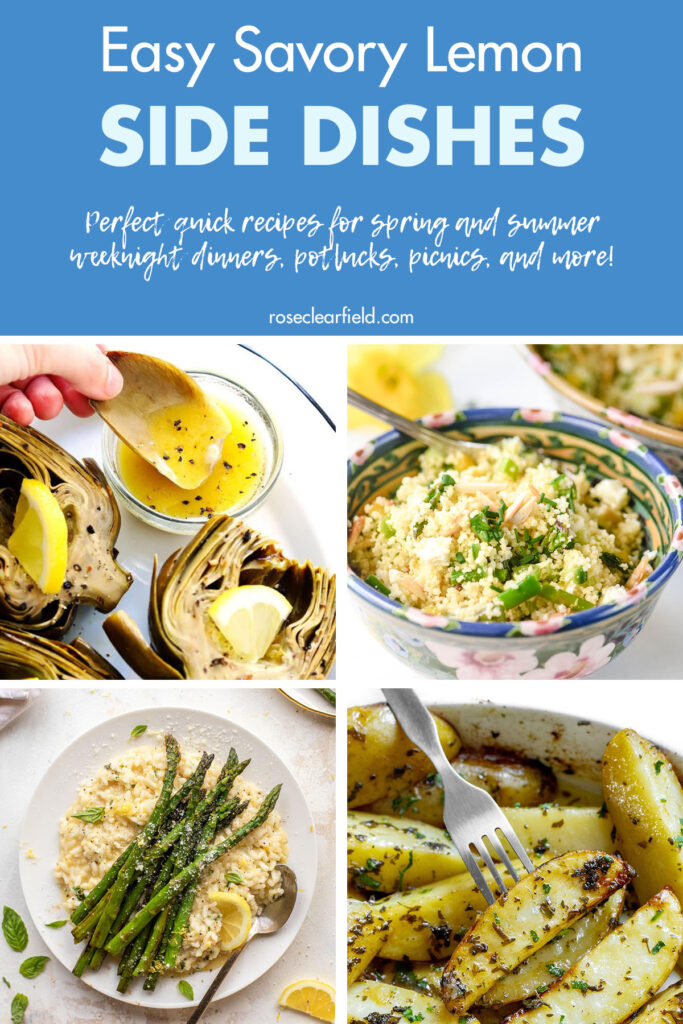 More summer recipe resources: