Here's a little peek at what we were up to the last couple of months!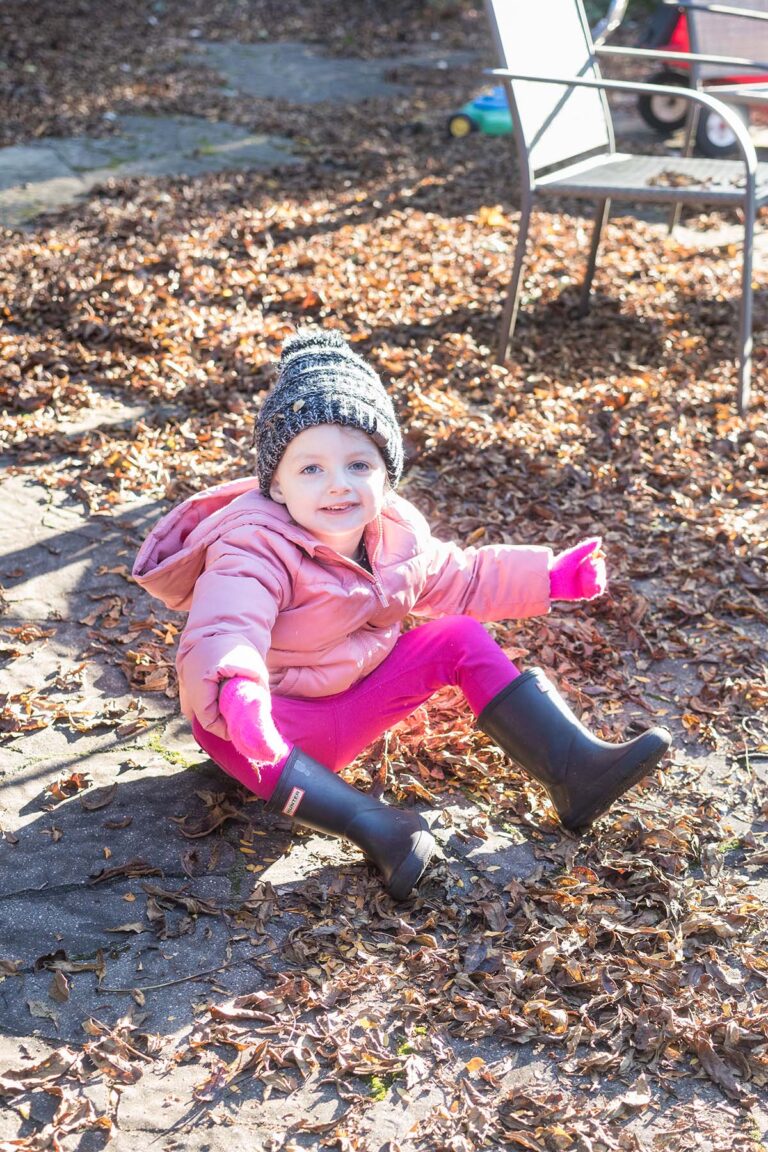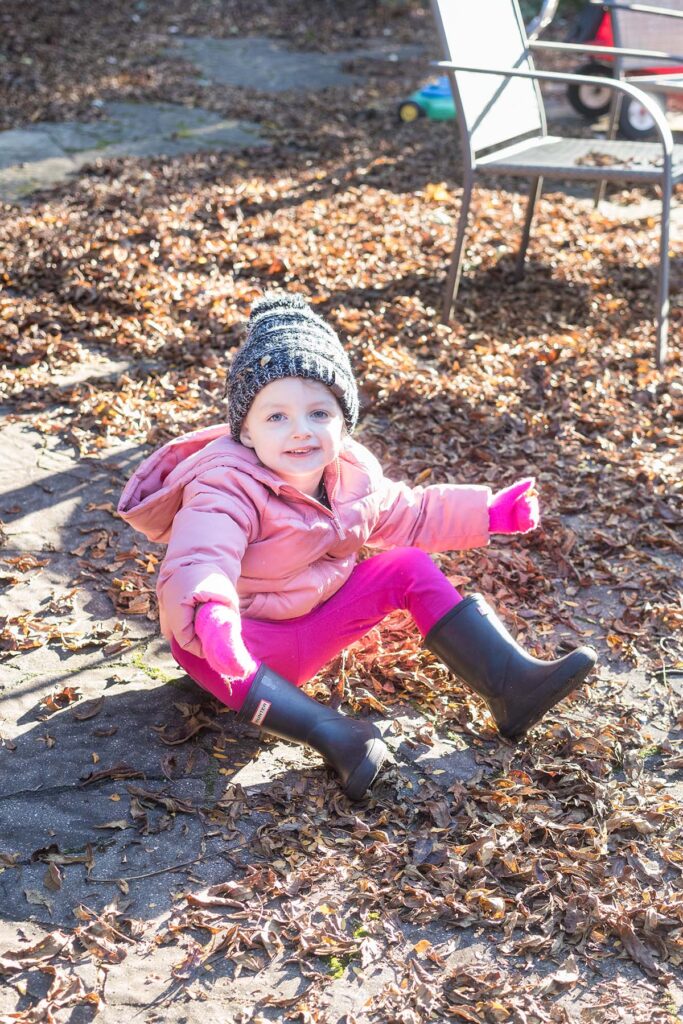 We had a much more low-key September than October with having a newborn and all, so I'm sharing an update from the last two months.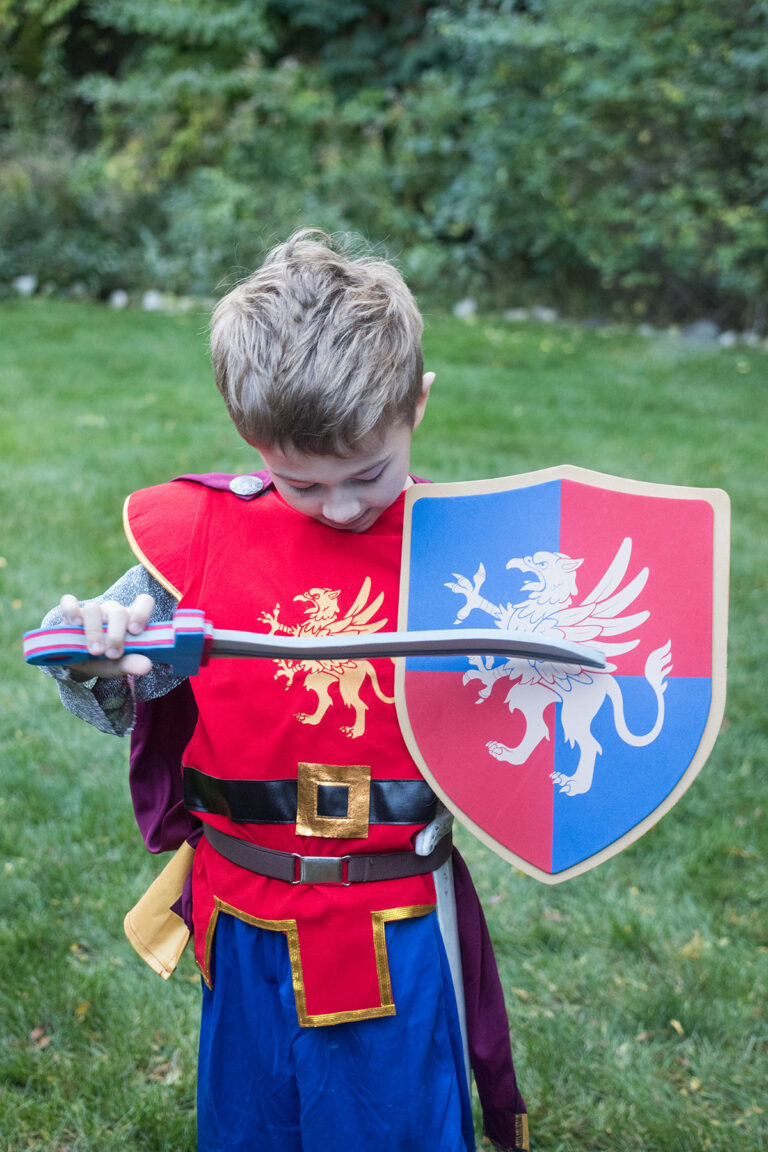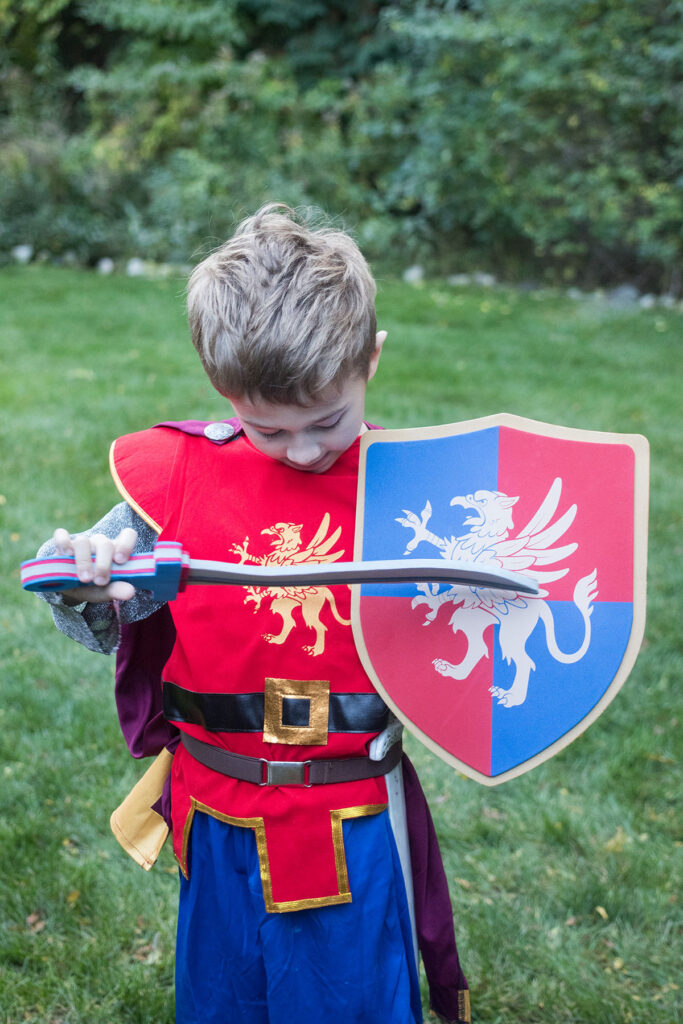 We had a couple of visits with Tommy's birth family, one in September and one in October. Tommy may or may not have been wearing his Halloween costume during the second visit.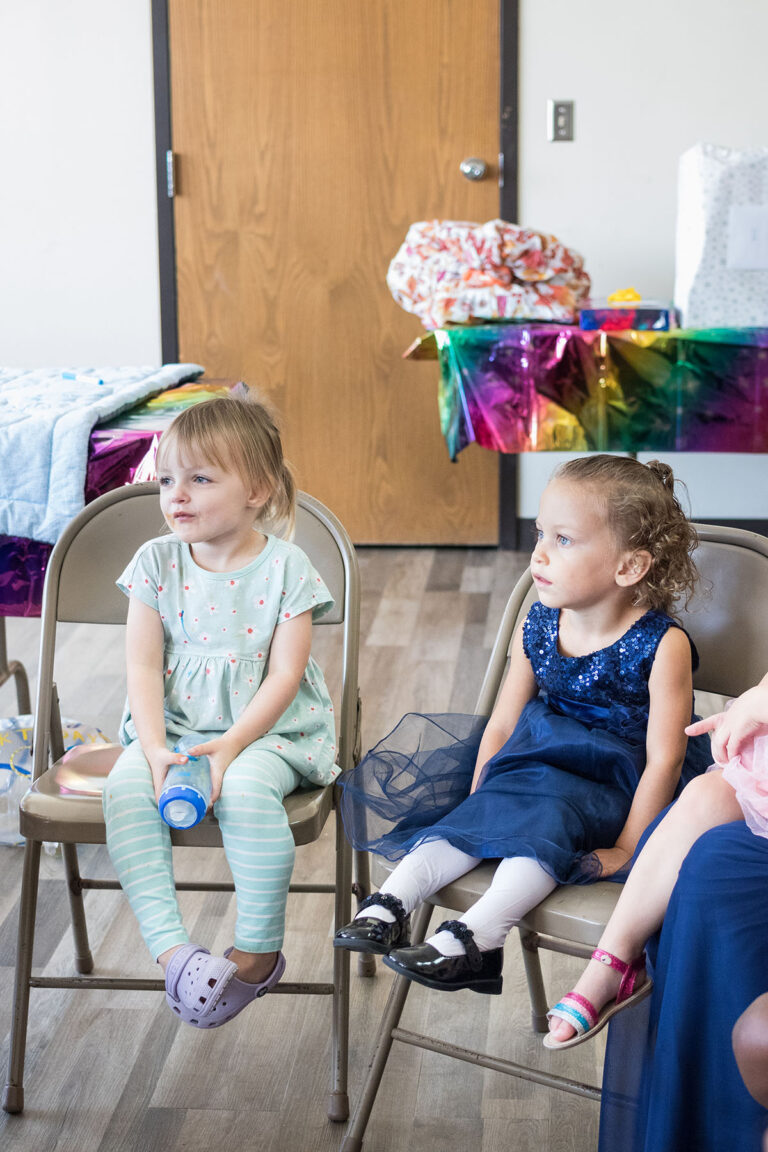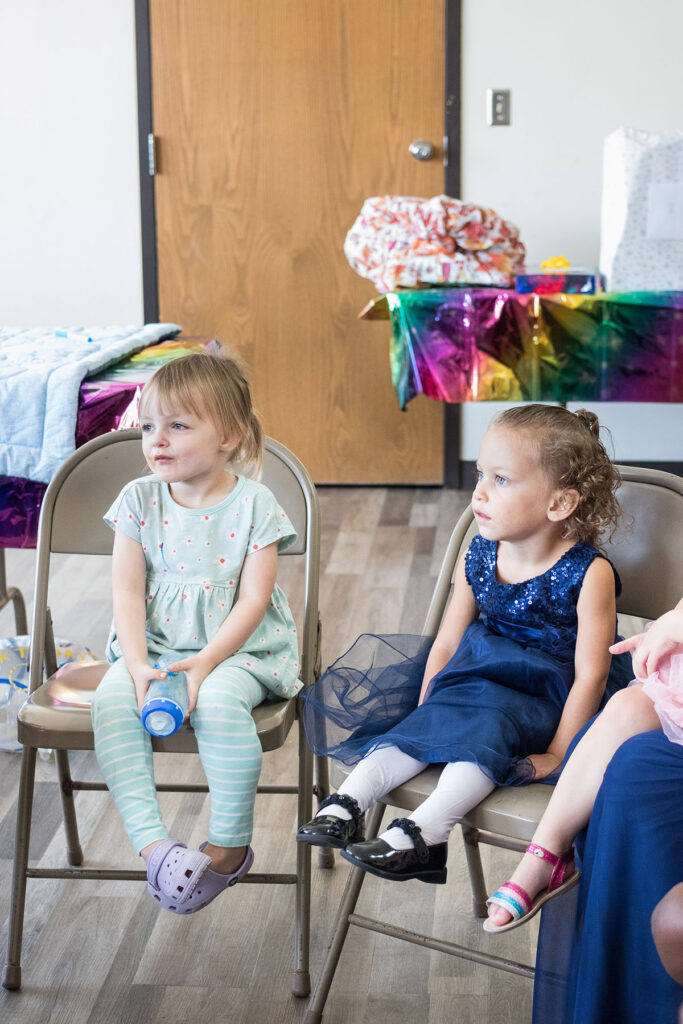 Tommy's birthday buddy's family had a first birthday party for their little foster guy. The kids lived their best lives eating cake and candy and playing with all of the balloons.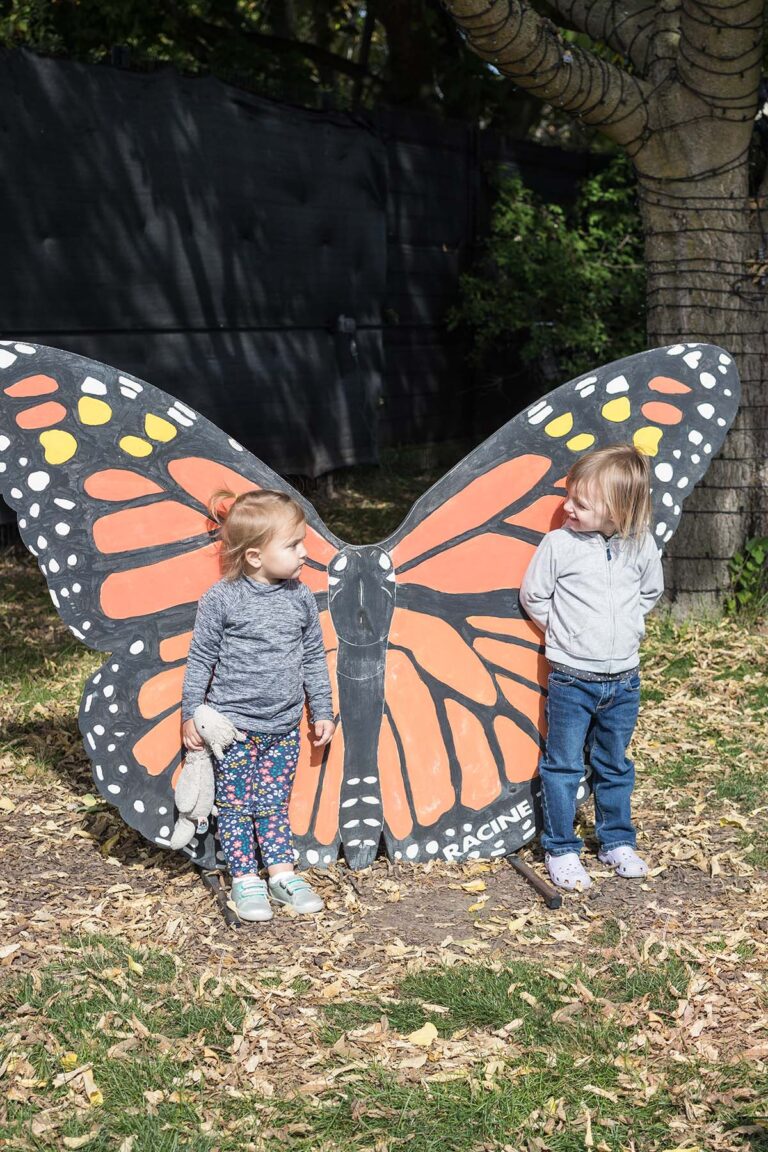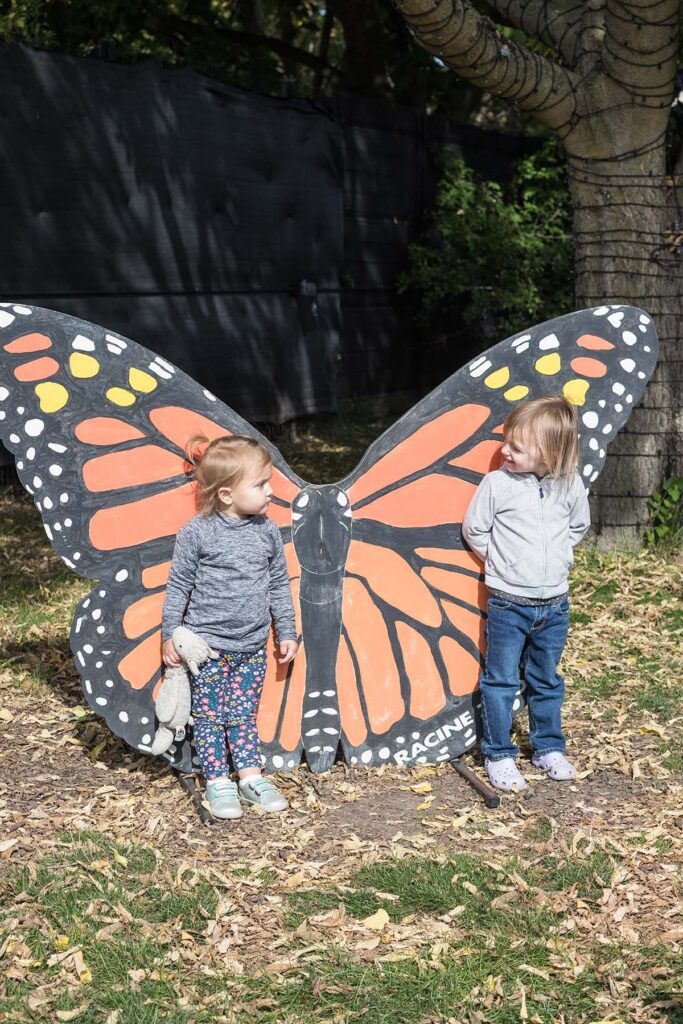 Both grandmas and I took the cousins to the zoo on a day that the oldest two kids had off of school.
There are only a handful of occasions in my life that I saw both grandparents at once, and they're occasions like my wedding. I love that my kids see all of their grandparents so often.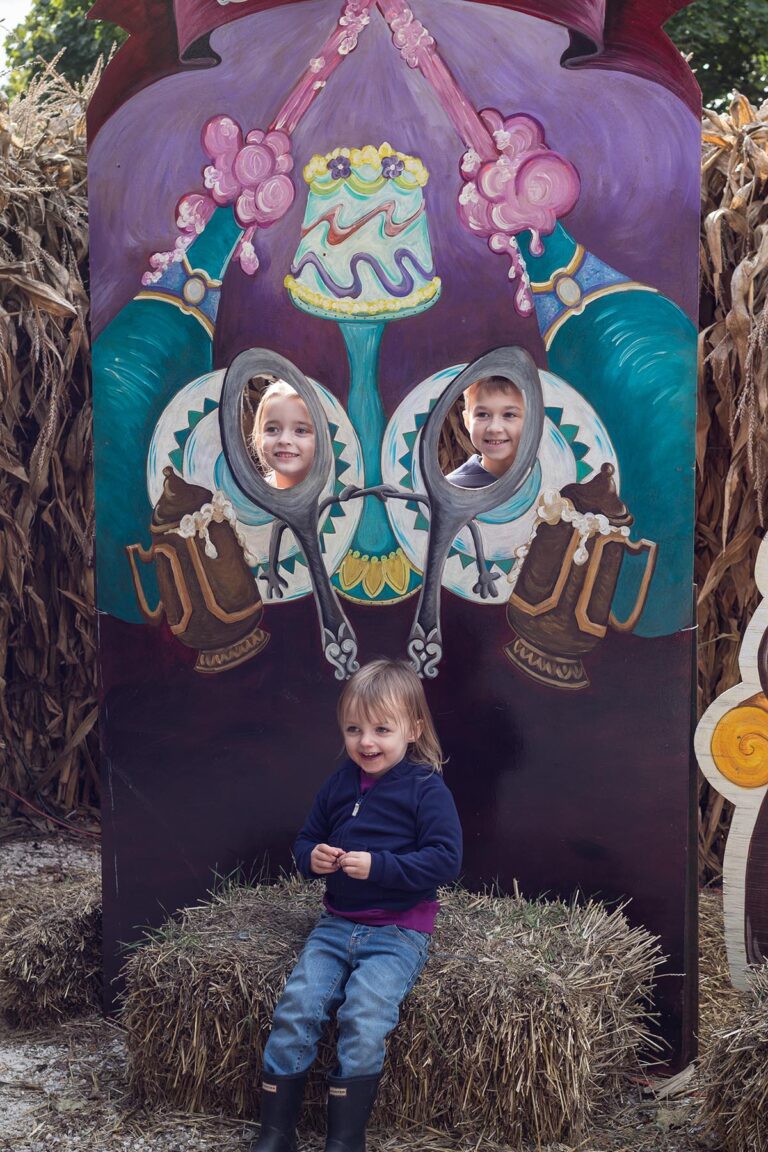 It wouldn't be fall in the Midwest without a pumpkin farm outing. We had perfect fall weather that day.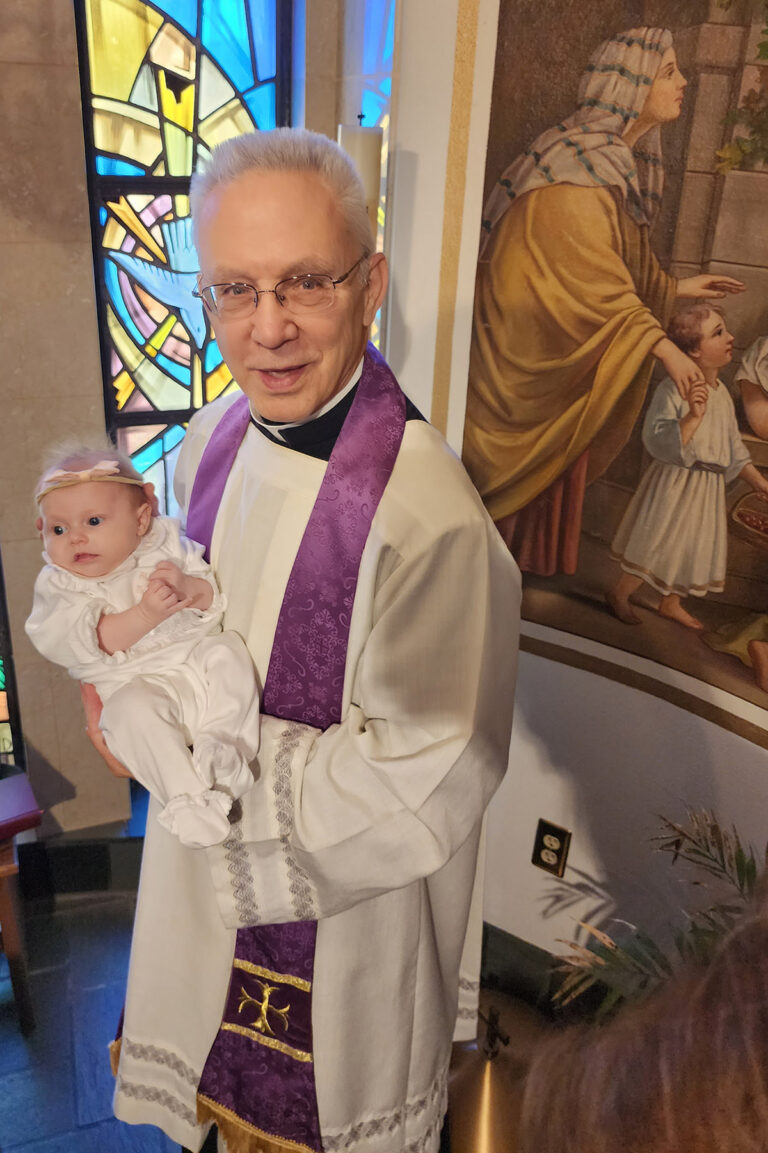 We had Annie baptized. I shared a picture of her in her outfit in Annie's two-month post. The picture above of her with our priest is my favorite picture from the whole day. After having very small affairs for Olivia and Genevieve's baptisms, it was so nice to have more friends and family there and to be able to go out afterward.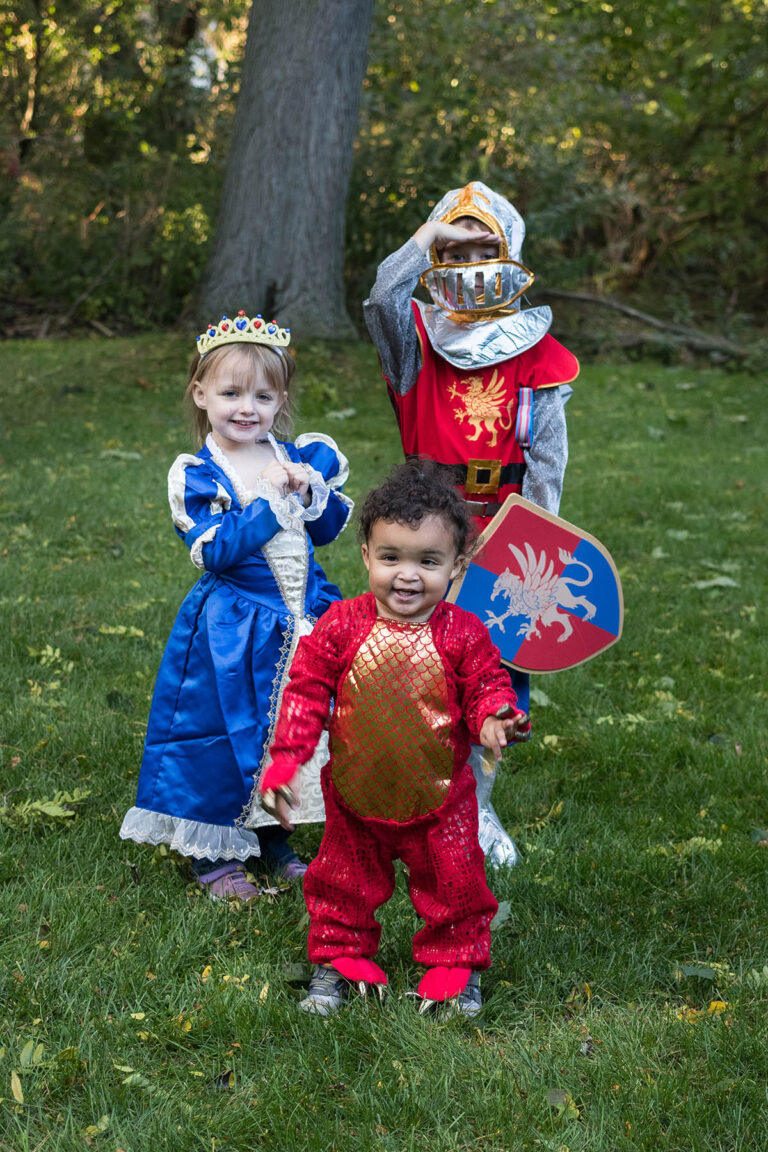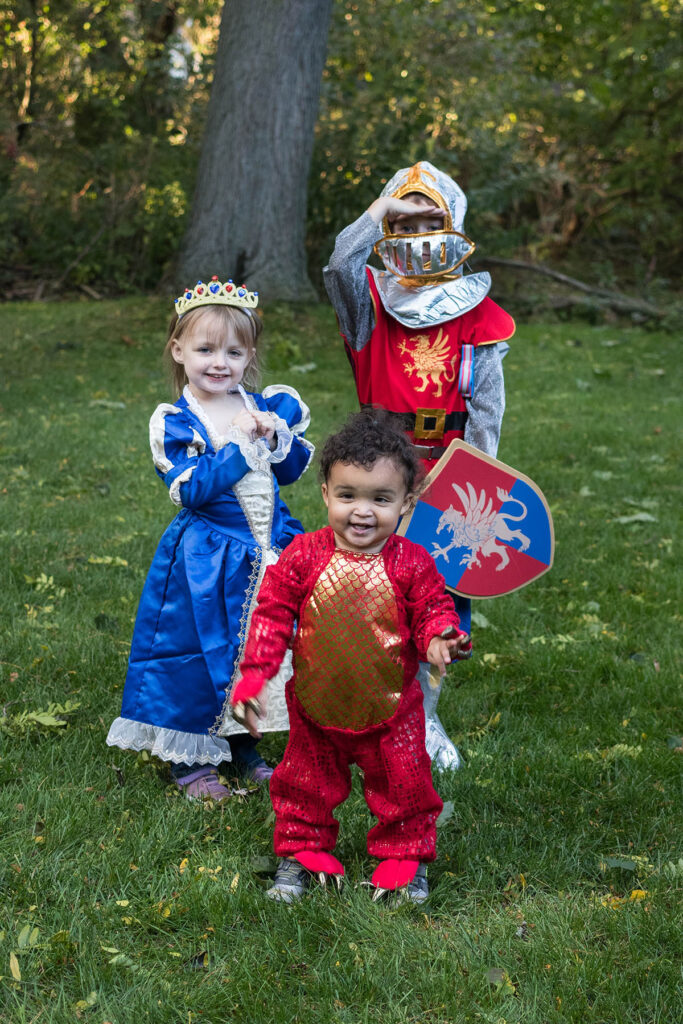 We always do a trial run with Halloween costumes a couple of weeks before the holiday. The kids have never minded another excuse to wear their costumes. The weather tends to be warmer, and I tend to get better pictures (and more of them) than I do on Halloween.
This year was no exception. I wasn't sure what Genevieve would think about wearing a costume and if she would get into it the way Tommy and Olivia would. She loved it and completely did get into it.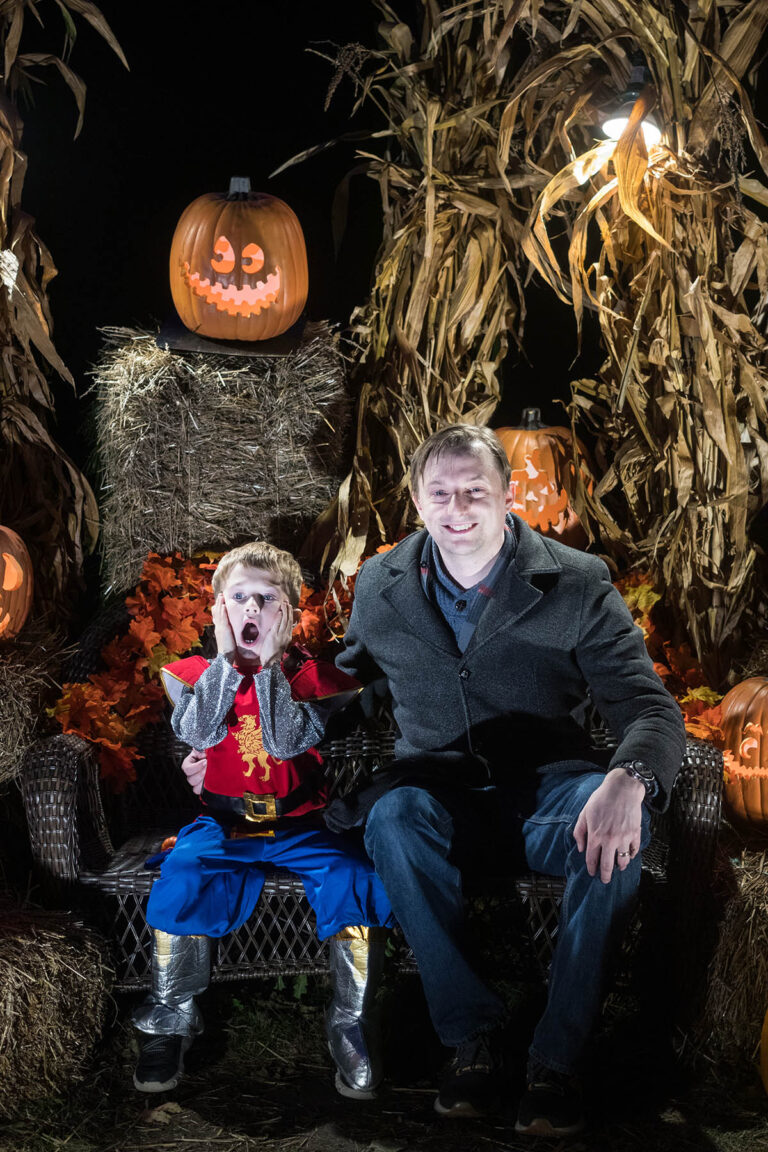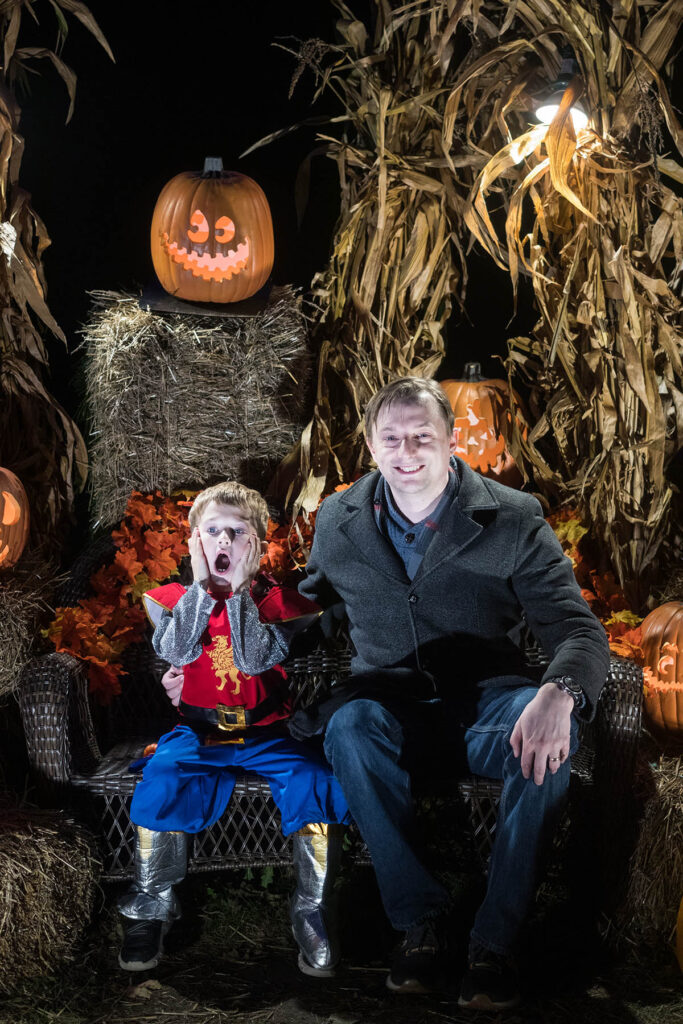 Jake and I took Tommy and Annie to a huge jack 'o lantern display at the zoo while my parents stayed back with Olivia and Genevieve.
Tommy had his first school Halloween party and parade. He was so excited to wear his costume at school all day. The 8th graders at his school put on a Halloween carnival the night of the parties and parade. Jake took him this year.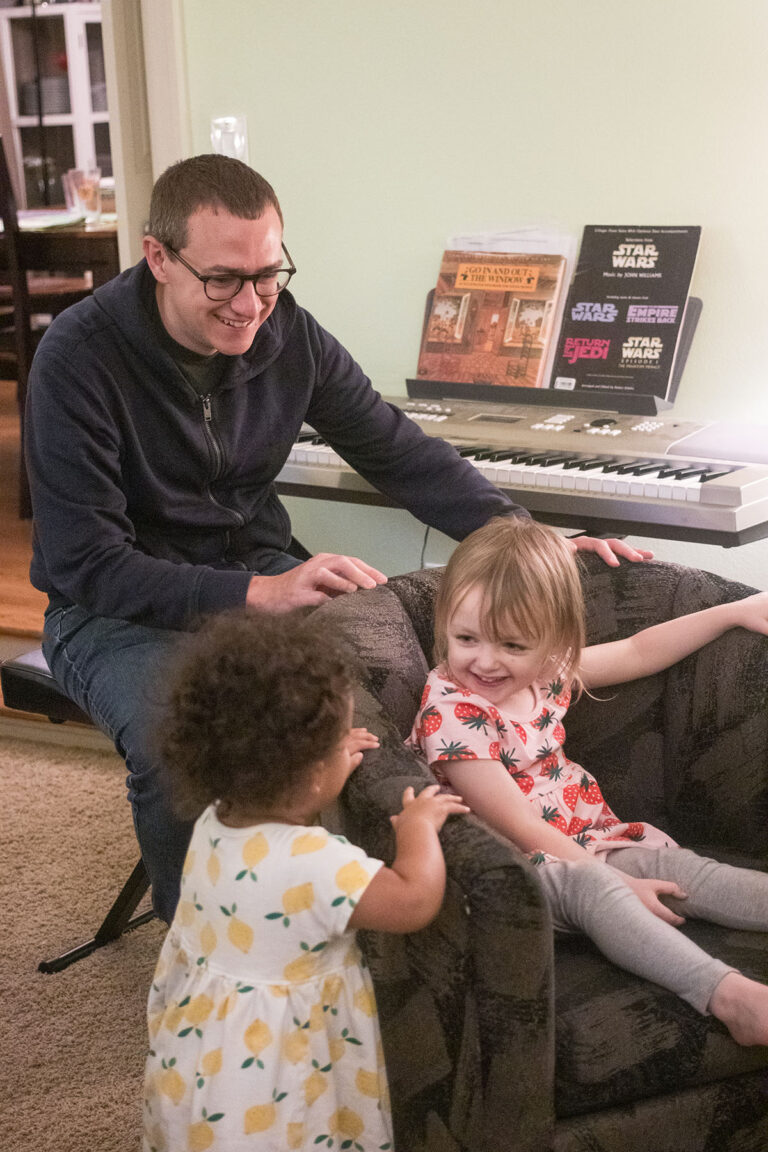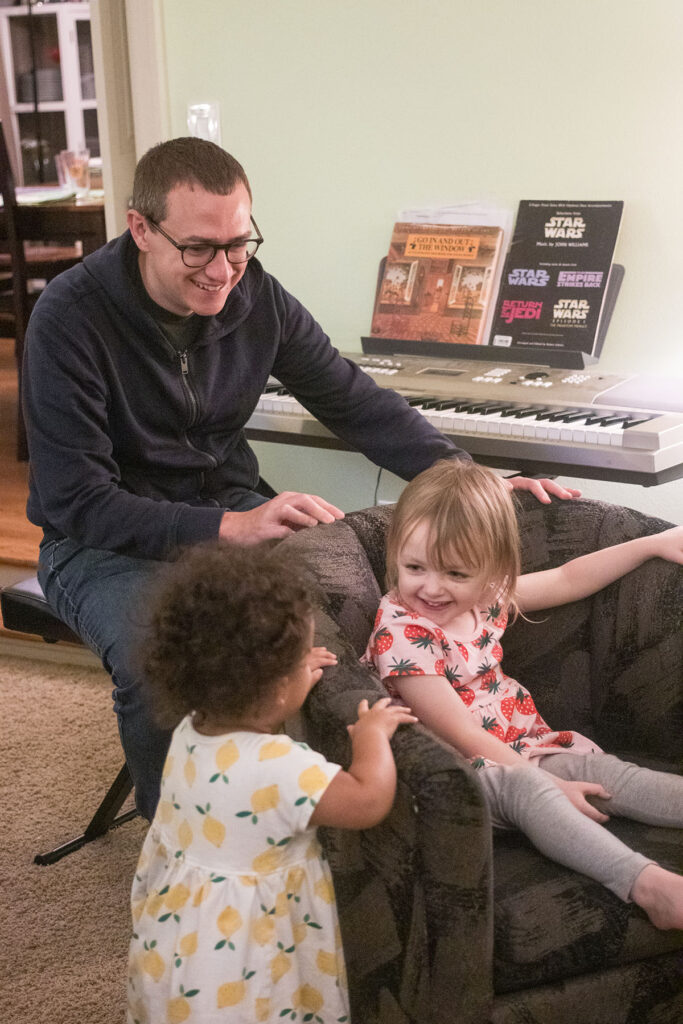 My brother and grandpa visited with my parents. They were both in Chicago most of their time in the Midwest but took a day to see us. My brother lives in France. This visit was the only time that he and I were both with my parents all year.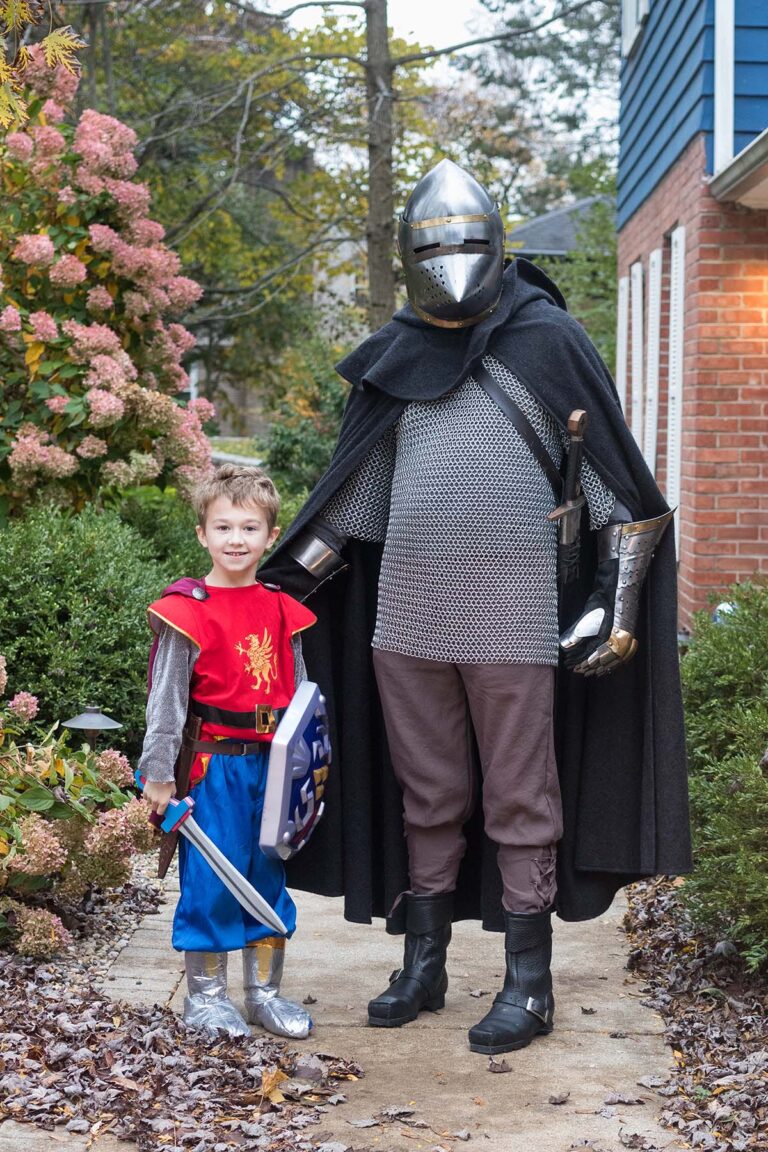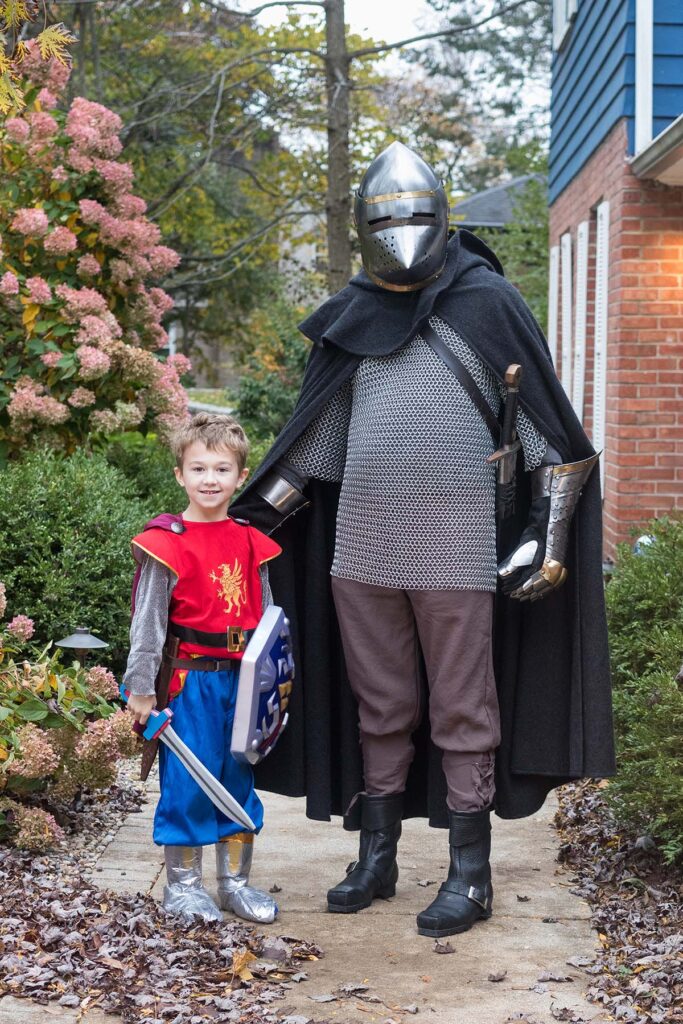 The past few years, Tommy has gone trick-or-treating with a couple of the neighbor girls. Olivia made it with them for an hour this year. We were so impressed. I stayed home with Genevieve and Annie, both of whom napped through all of it.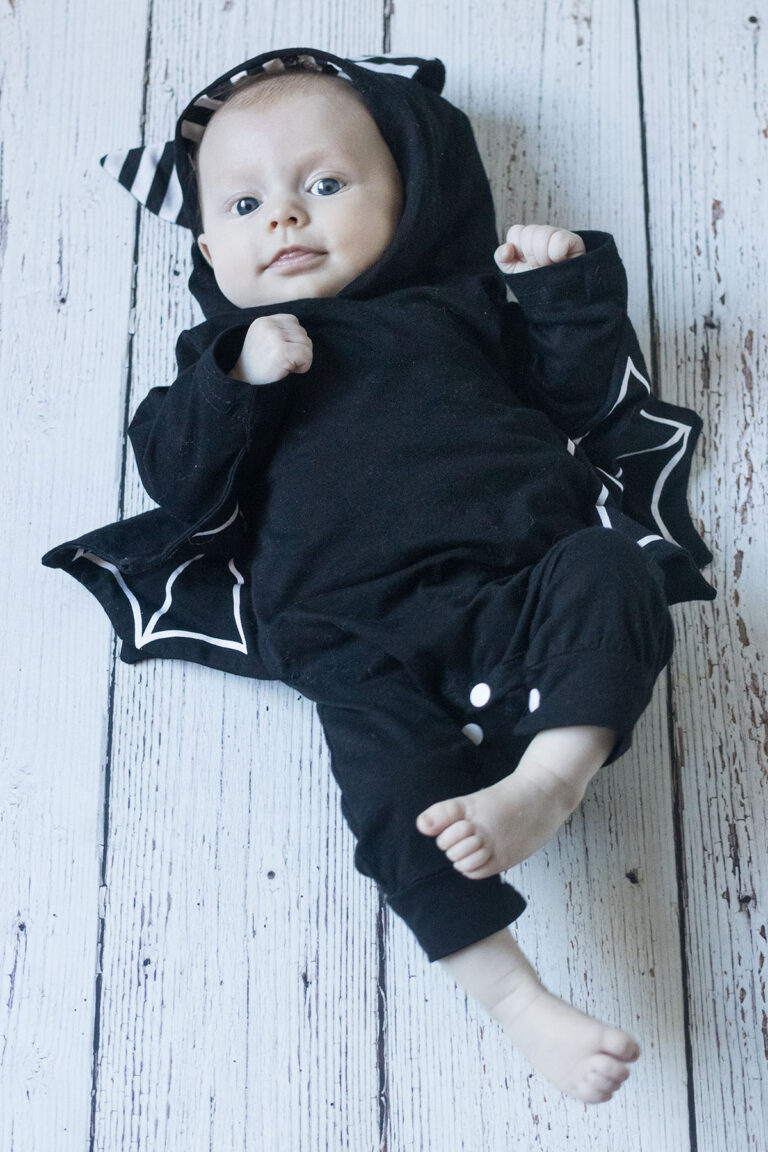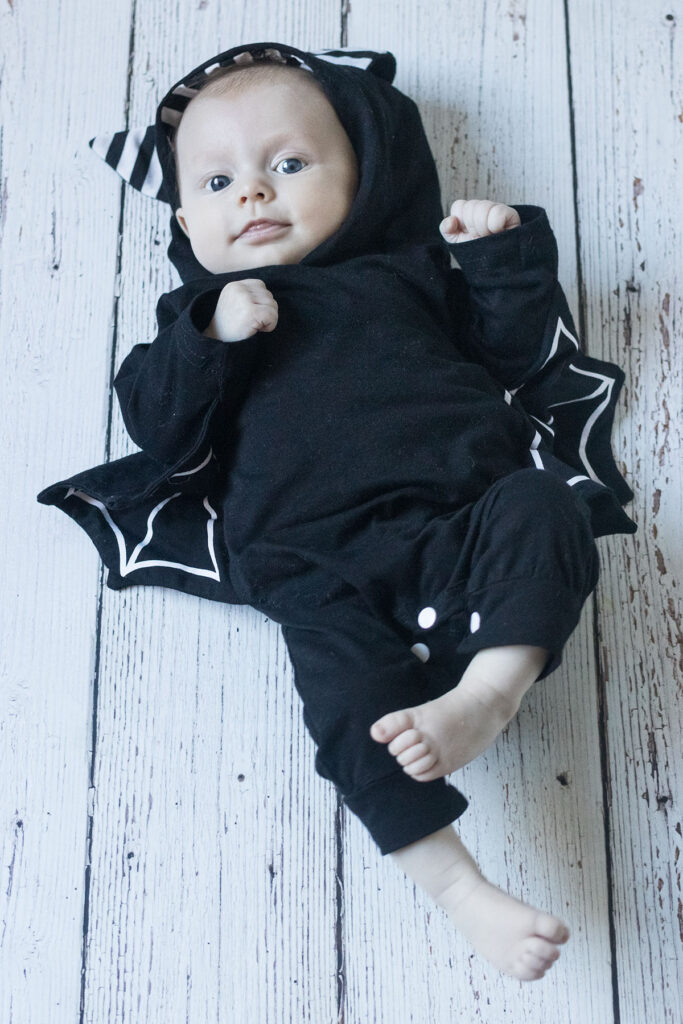 The kids got to wear their costumes to their classes and lessons the day before Halloween and Halloween itself.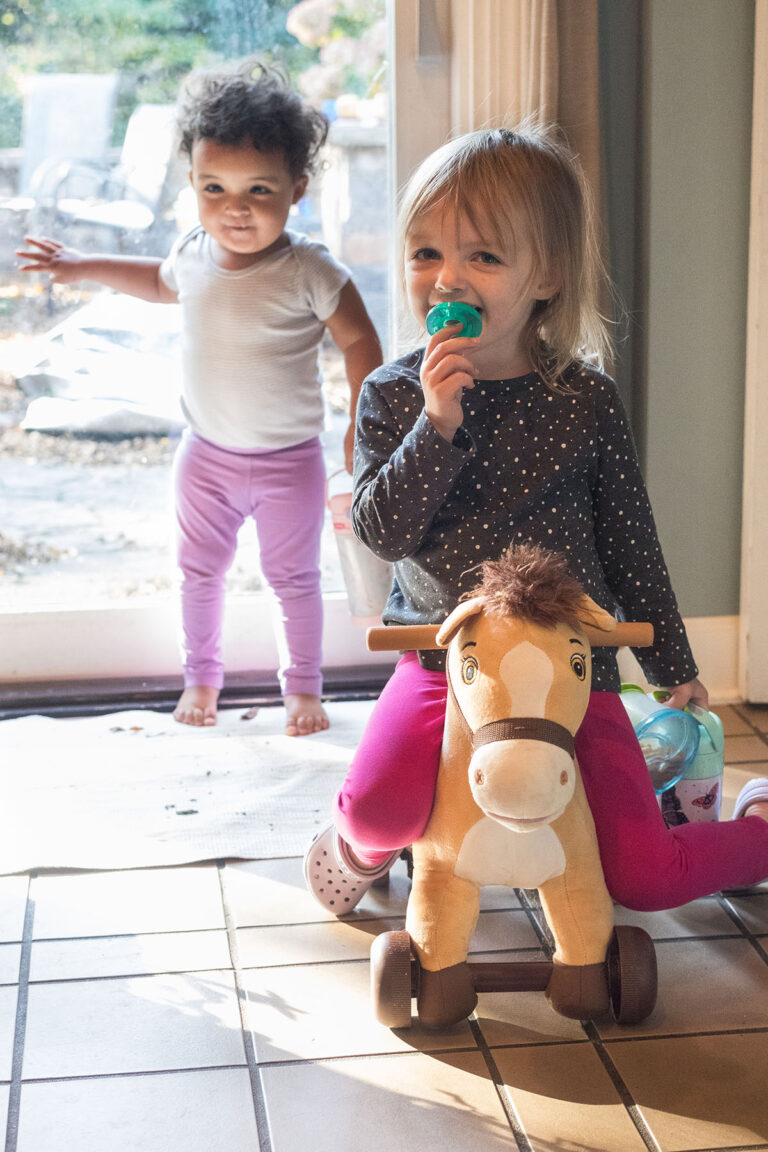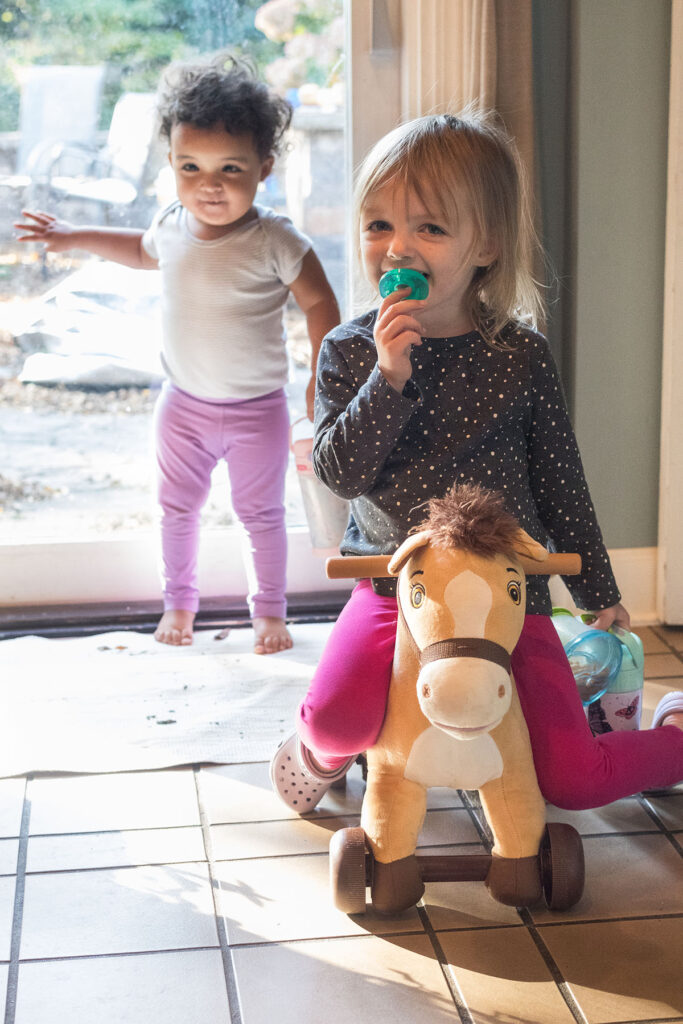 We ended the month with a few final pictures of the girls. Olivia says, "Picture?" all the time lately and then wants to see the picture 0.3 seconds later ha.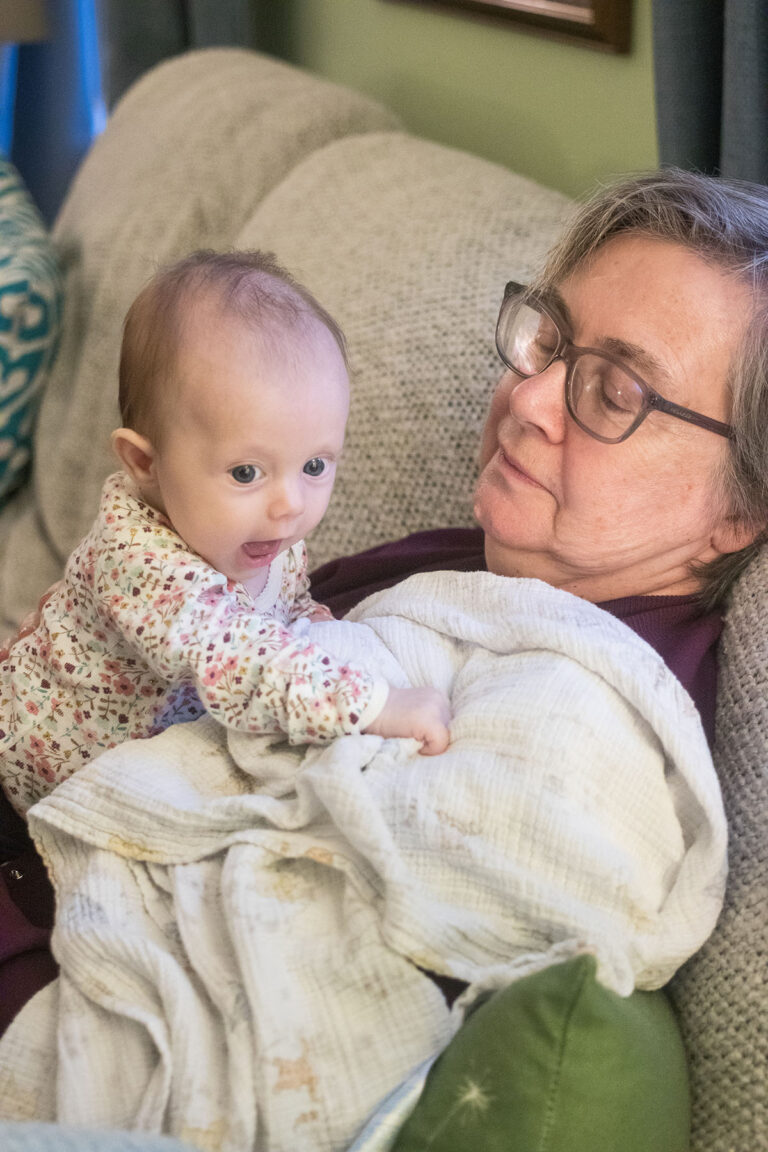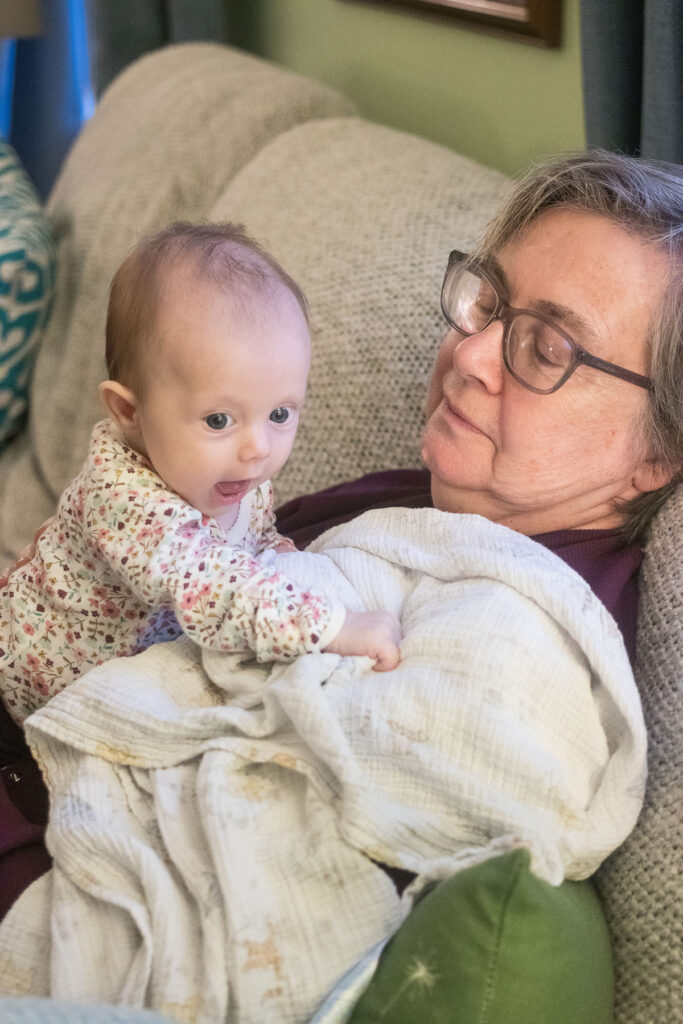 You can find all of my baby/toddler updates for all of the kids as well as general family updates and other family-related posts in the family section of the blog.