Learning what to do with cherry tomatoes gives you so many ideas for using them fresh as well as preserving them for the months ahead.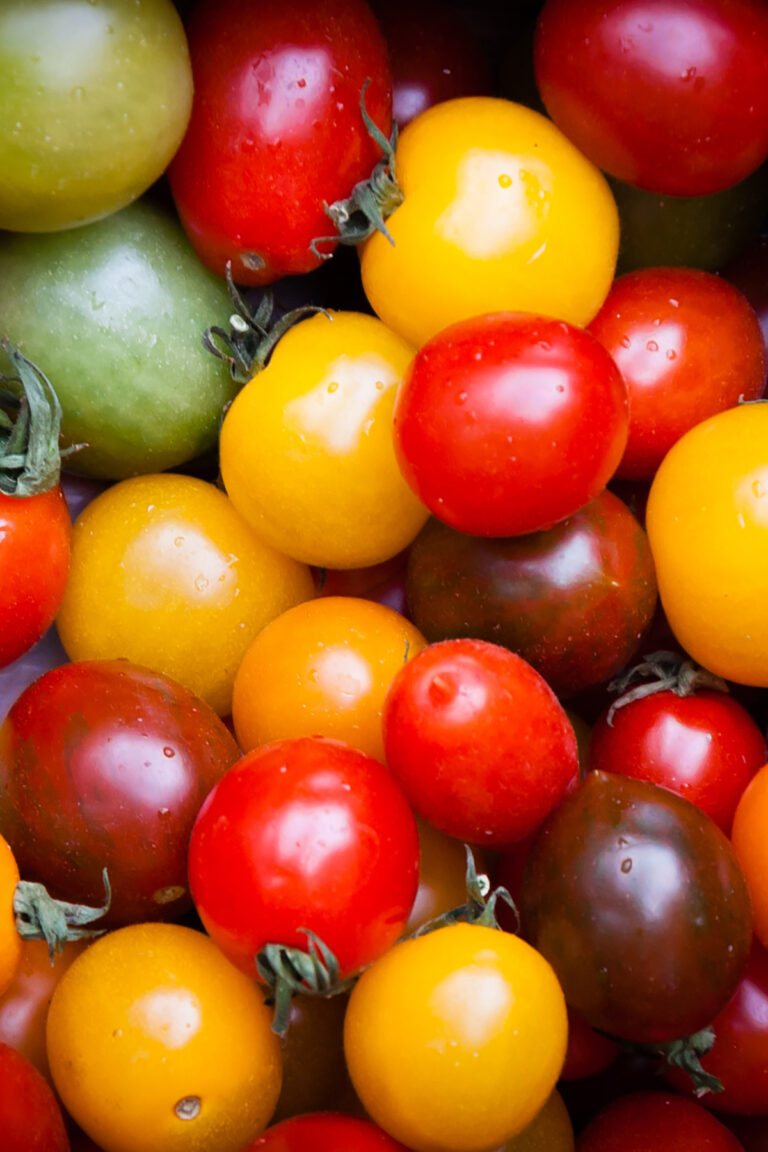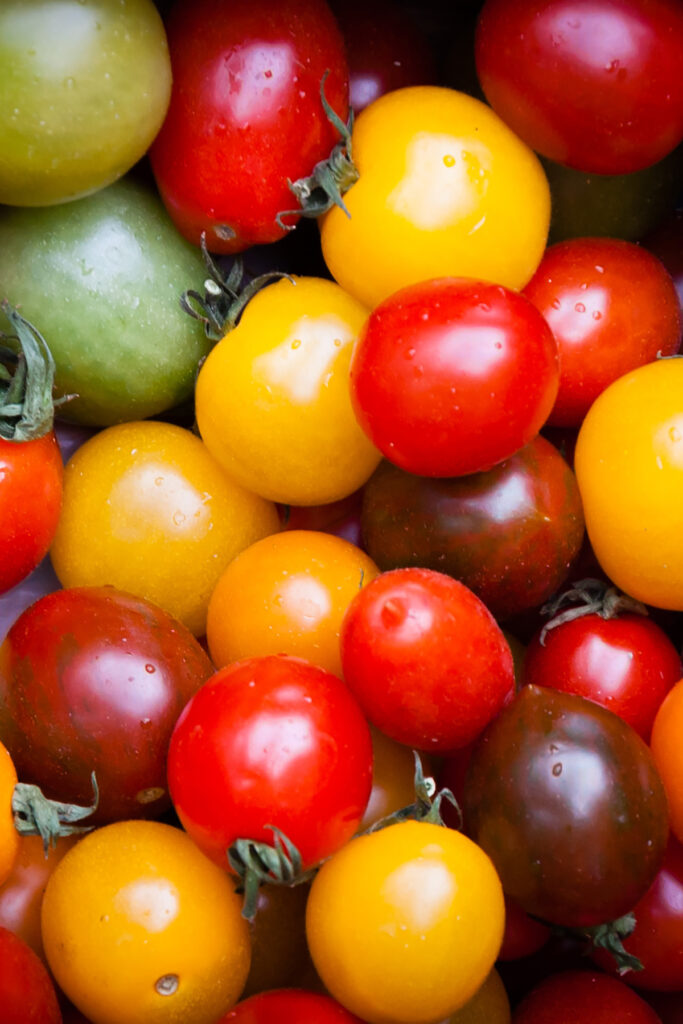 There is nothing more satisfying than harvesting fresh produce from your garden. However, as many of you already know, when cherry tomatoes turn ripe, they tend to all turn ripe at once. You go from having no tomatoes to not knowing what to do with all of your tomatoes overnight.
Gathering a wide variety of cherry tomato recipes will help you make the most of your fresh tomatoes. From salsa to pasta to seafood, there are so many possibilities for fresh tomatoes.
Unless you plan to give away large quantities of tomatoes, most likely you'll also want to preserve a substantial portion of your cherry tomato harvest. Familiarize yourself with freezing and canning methods, including making tomato sauce and pickling tomatoes.
I'm featuring a variety of recipes with cherry tomatoes as well as lots of ways to preserve cherry tomatoes. You'll get your fix of tomatoes while they're ripe and then be able to enjoy them for months afterward.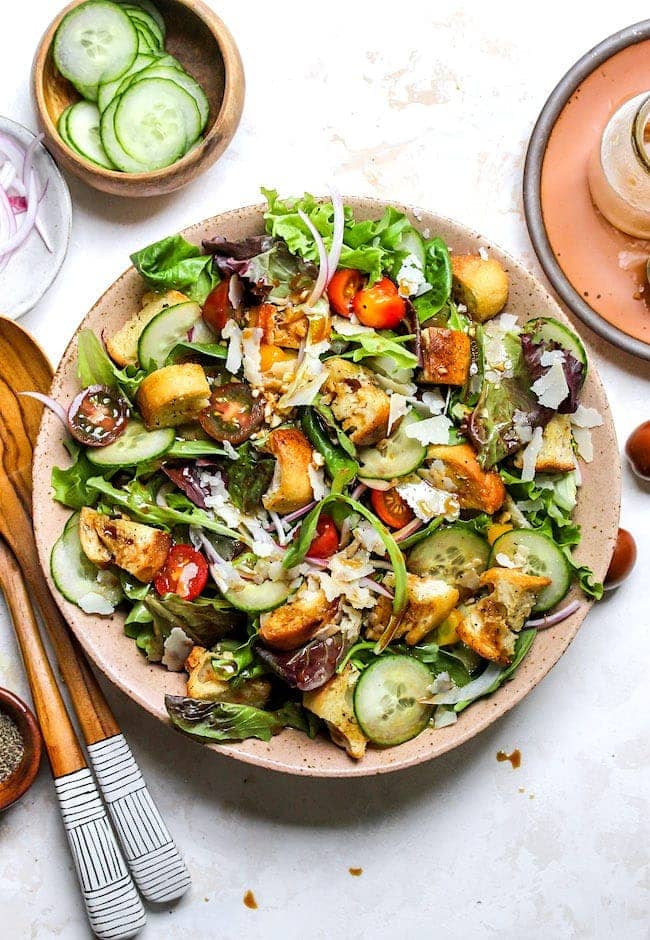 Put them on salads
Cherry tomatoes add a great burst of flavor to almost any salad. When tomatoes are at their best, keep the salad simple to maximize their flavor. A mix of greens, a little salt and pepper, and toasted oil or reduced balsamic vinegar is all you need. A basic Caprese salad is another great option, especially when you also have fresh basil from your garden. Additional popular ingredients for cherry tomato salads include goat cheese, red onion, cucumber, olives, and other fresh herbs. I'm linking a few more recipes below.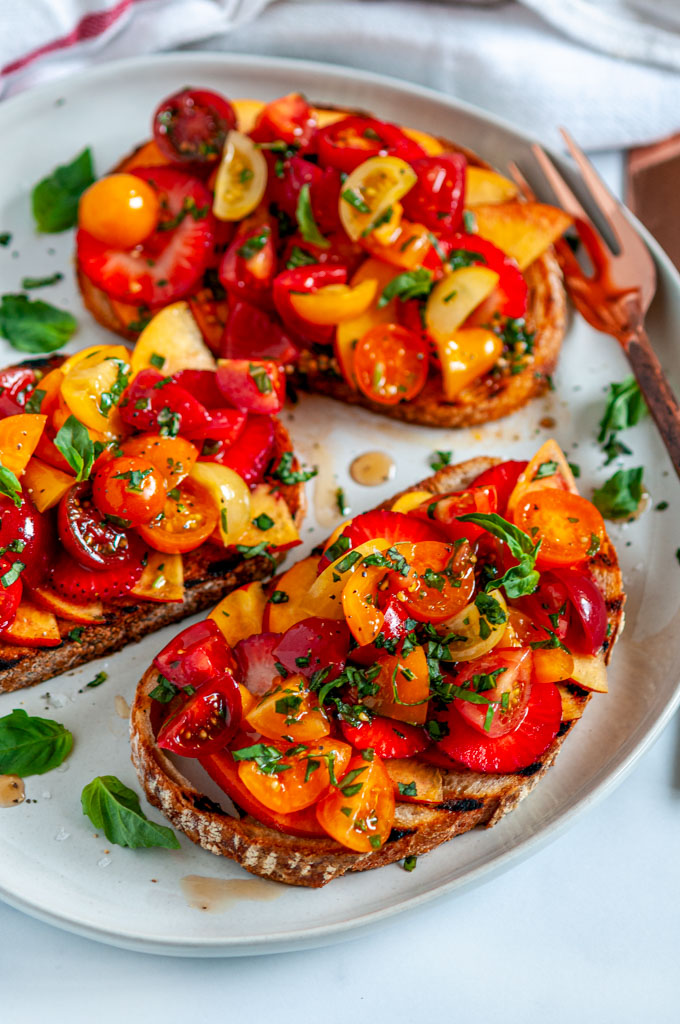 Make bruschetta
While most bruschetta recipes call for Roma tomatoes, cherry tomatoes work nicely, too. It's more effort to chop lots of cherry tomatoes, but it's well worth it for their fantastic flavor. You can't go wrong with Natasha's Kitchen's classic bruschetta. I'm linking a few fun variations below.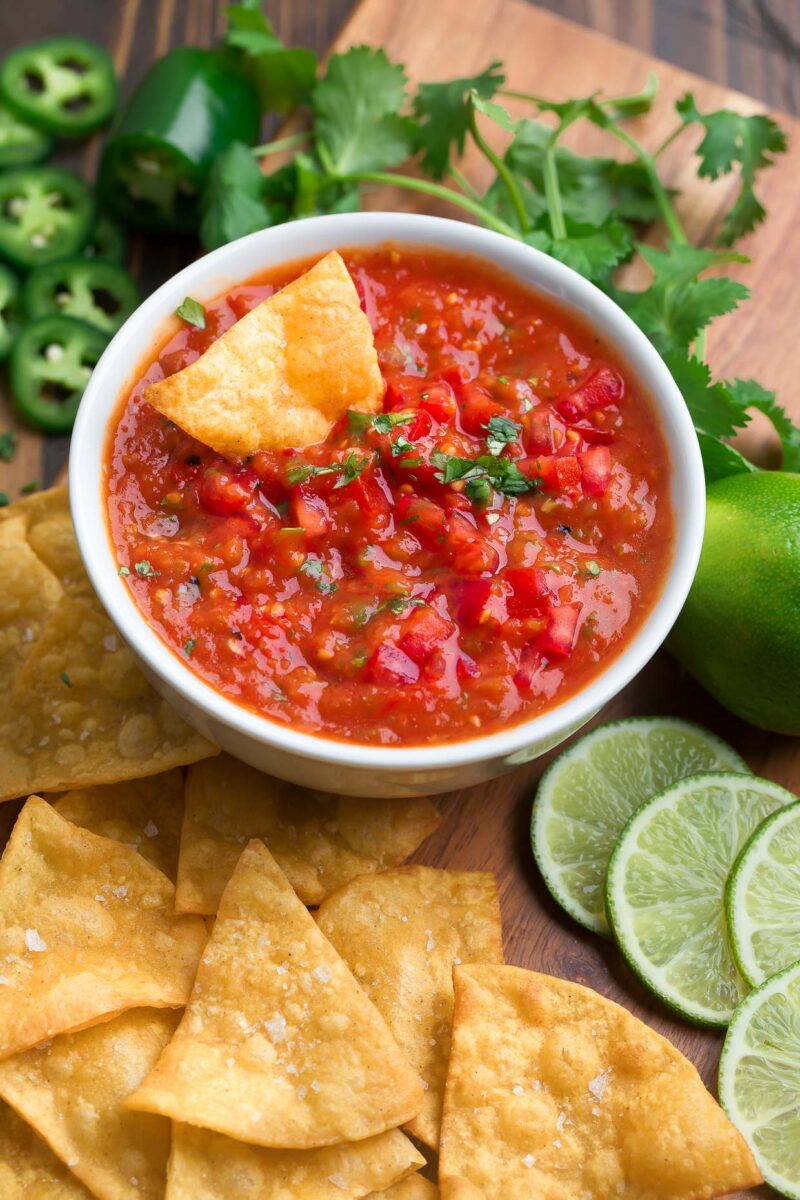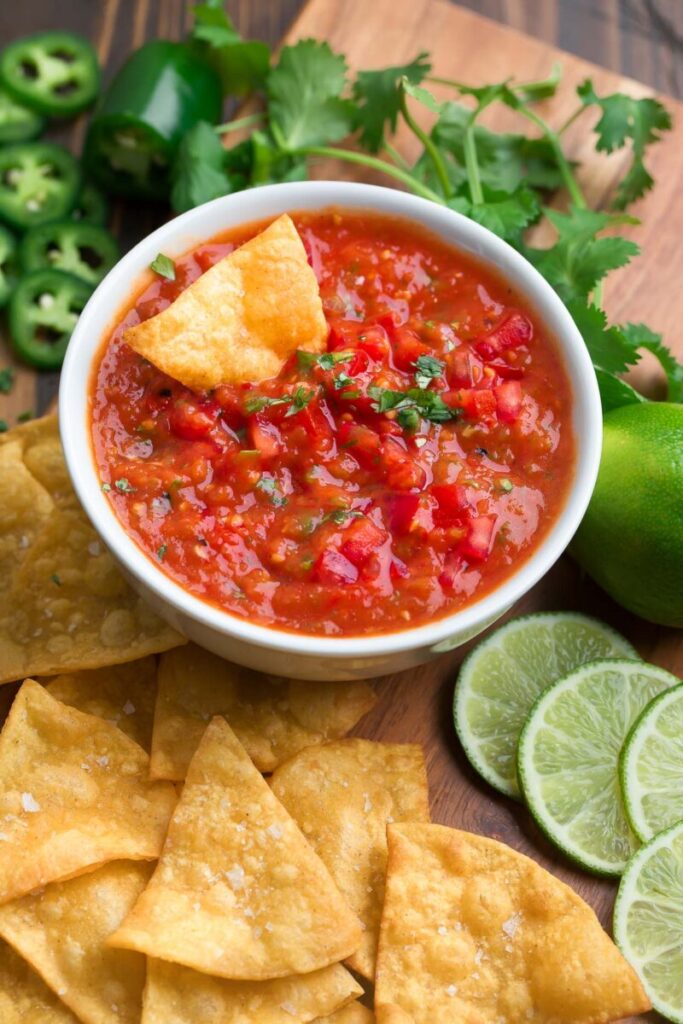 Make salsa
Fresh salsa is so good and is so easy to make. You can make it chunky or blended. Salsa also freezes well, which is a great option when you have tons of tomatoes. Of course, salsa is always great with tortilla chips. You can also use it as a topping for tacos and baked or grilled chicken and in burrito filling. I'm linking a couple of cherry tomato salsa recipes below.
To freeze salsa, transfer it at room temperature to a freezer-safe container or bag. Leave some room for expansion in the bag or container. For optimal shelf life, freeze the salsa within one hour of making it. Homemade salsa will keep in the freezer for at least four months.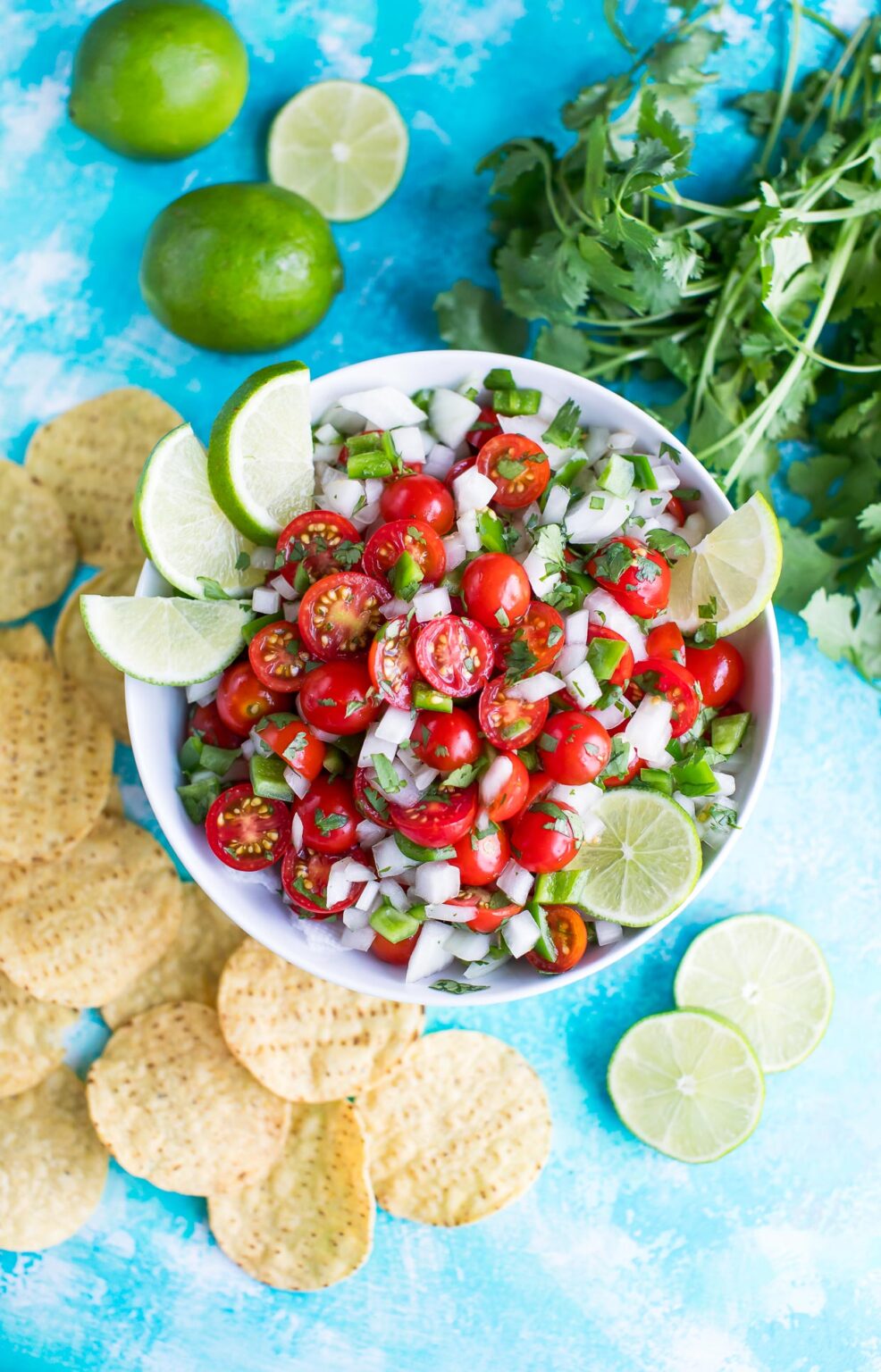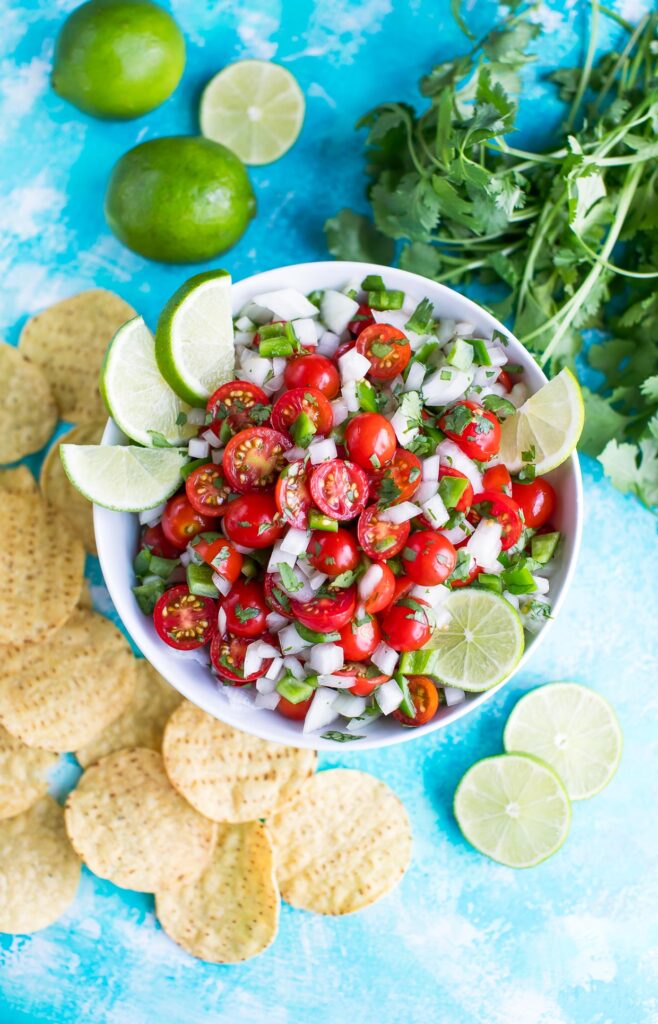 Make pico de gallo
Pico de gallo is another simple, versatile recipe that is so good made fresh. It also freezes well, which is ideal during the height of tomato season. In addition to being a great dip for chips, pico de gallo is a wonderful topping for tacos, chicken, and fish. Possible add-in ingredients include mango, pineapple, and shrimp. I'm linking a cherry tomato-specific pico de gallo recipe. But you can swap in cherry tomatoes for virtually any pico de gallo recipe.
Follow the same protocol for freezing pico de gallo that you do for freezing salsa.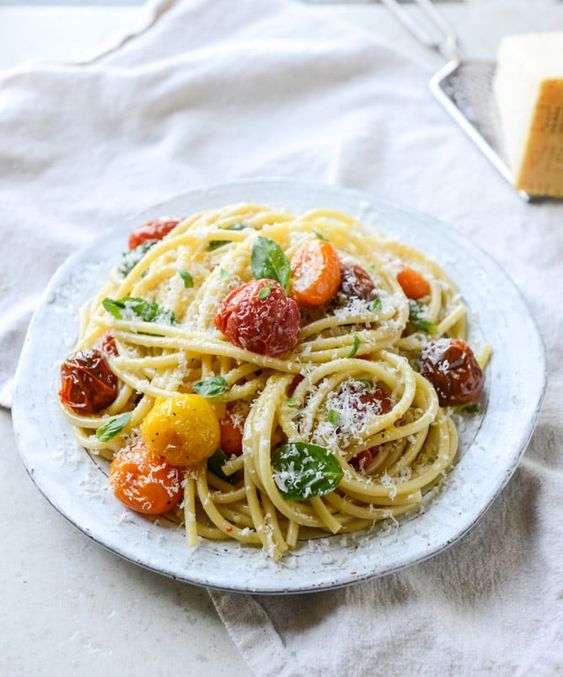 Make pasta with tomatoes
Fresh tomatoes pair so well with pasta and are a nice change from traditional tomato sauce. Most pasta recipes with tomatoes are so simple, which is all you need. You get a quick weeknight meal with so much flavor.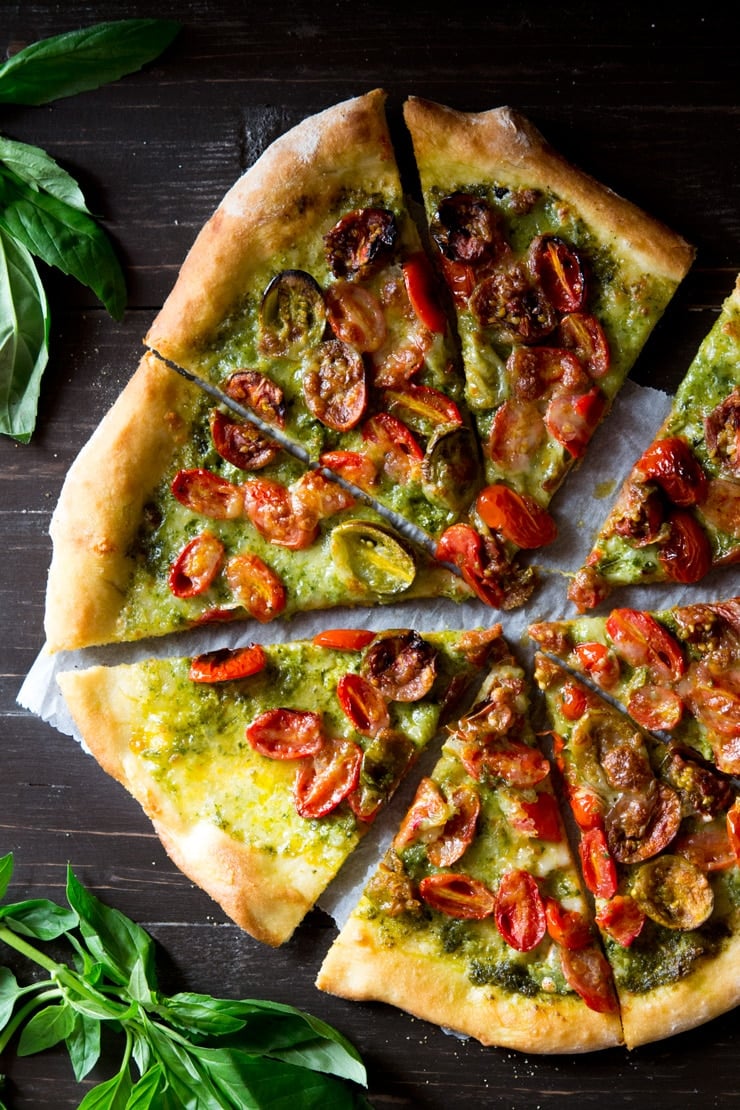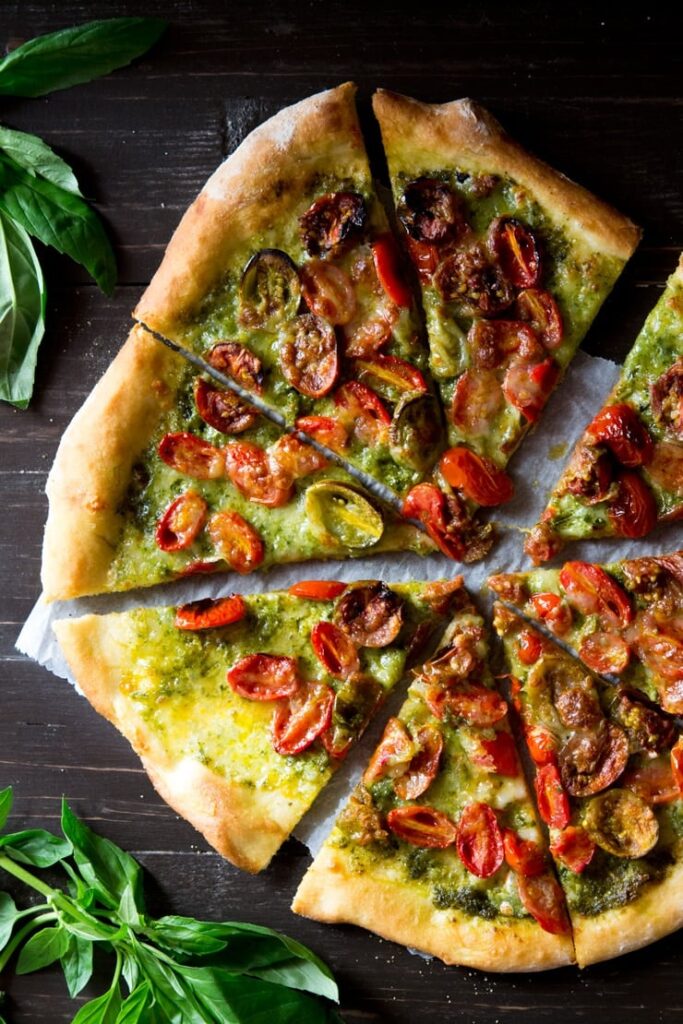 Make flatbread or pizza
Fresh tomatoes are a welcome addition to virtually any homemade flatbread or pizza recipe. It's so easy to whip up your own flatbread or pizza for the oven or grill, especially with pre-made crust or other quick crust options, such as naan bread or puff pastry. The possibilities for good topping combinations with fresh tomatoes are virtually limitless.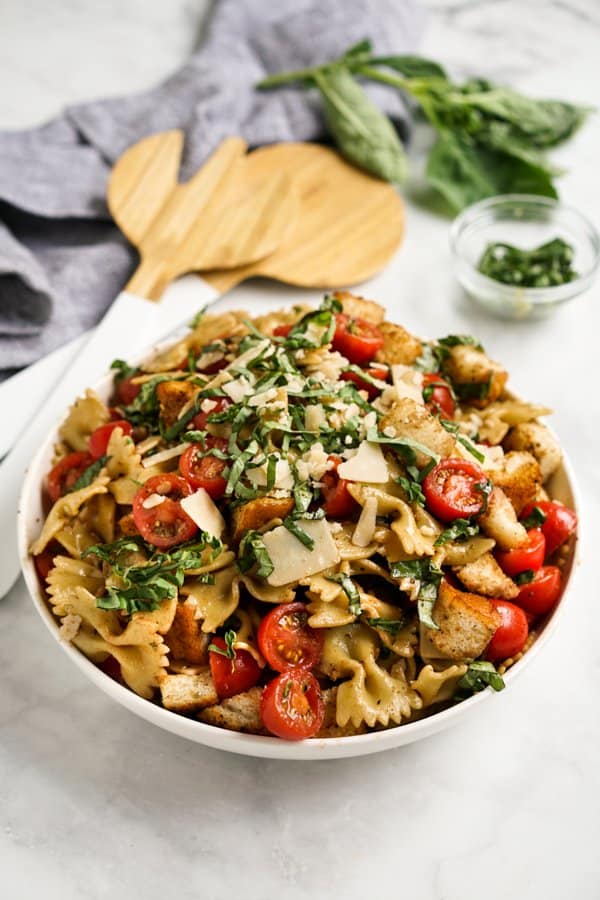 Make pasta salad
I know that mayo-heavy picnic salads can get old fast in the summer. When you have fresh cherry tomatoes, look for salads with lighter dressings, such as balsamic, or with Ranch instead of mayo.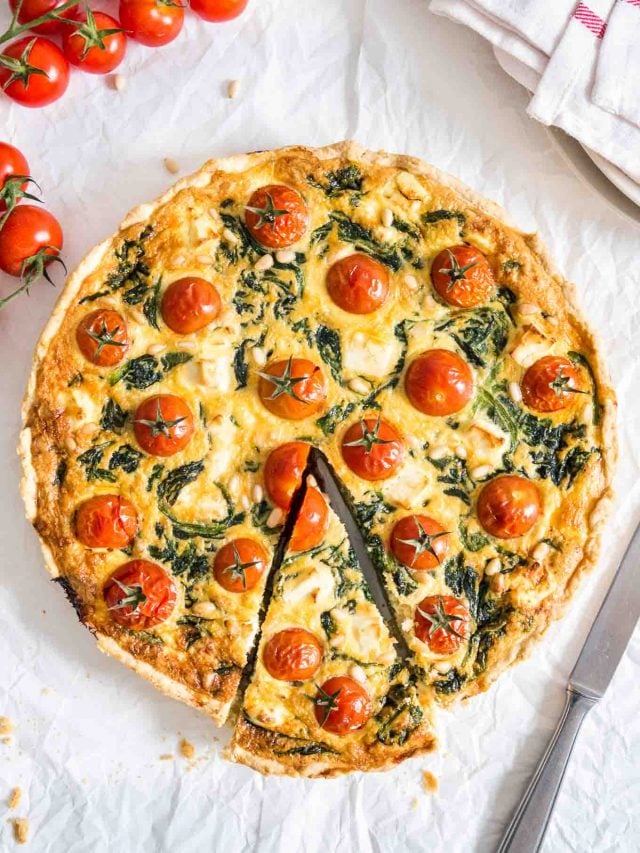 Make quiche
Quiche is such a versatile recipe that works well for any meal. Switch up the ingredients to suit your personal preferences, what's available seasonally, or simply what you have on hand. Similar to flatbread and pizza, you can add fresh cherry tomatoes to just about any quiche recipe successfully.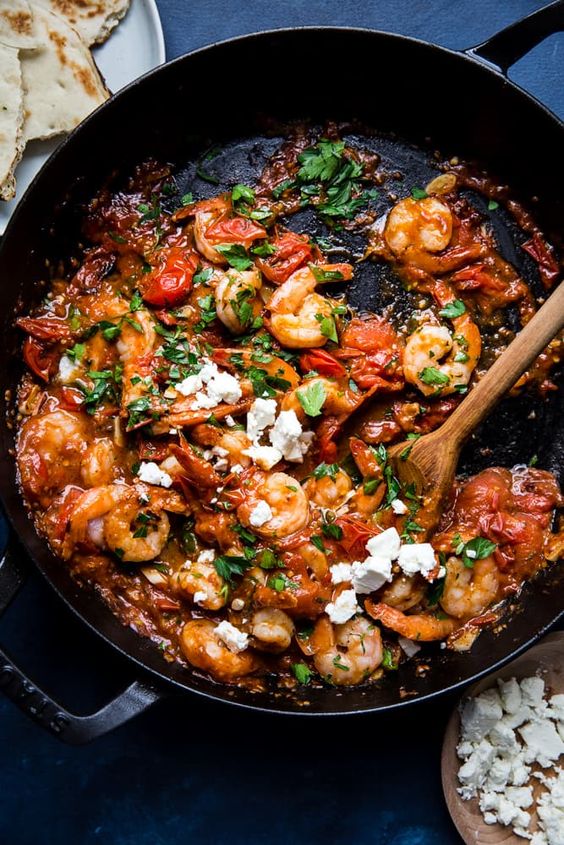 Make a fish or seafood recipe
Fresh or roasted tomatoes make a light, refreshing topping for tilapia, shrimp, salmon, and more.
Freeze them
Freezing cherry tomatoes is the easiest method of preserving them because it doesn't require chopping, peeling, or canning. Frozen cherry tomatoes are ideal for soups, sauces, and other cooked dishes.
To freeze cherry tomatoes, remove the stems, wash them, and allow them to dry completely. Spread out the tomatoes on a baking sheet with room in between each one. Stick the tomatoes in the freezer for one to two hours. Pack the frozen cherry tomatoes in freezer Ziploc bags. Label the bags with the date. Frozen cherry tomatoes are good for up to a year. They will be good past one year, but the quality may start to decline.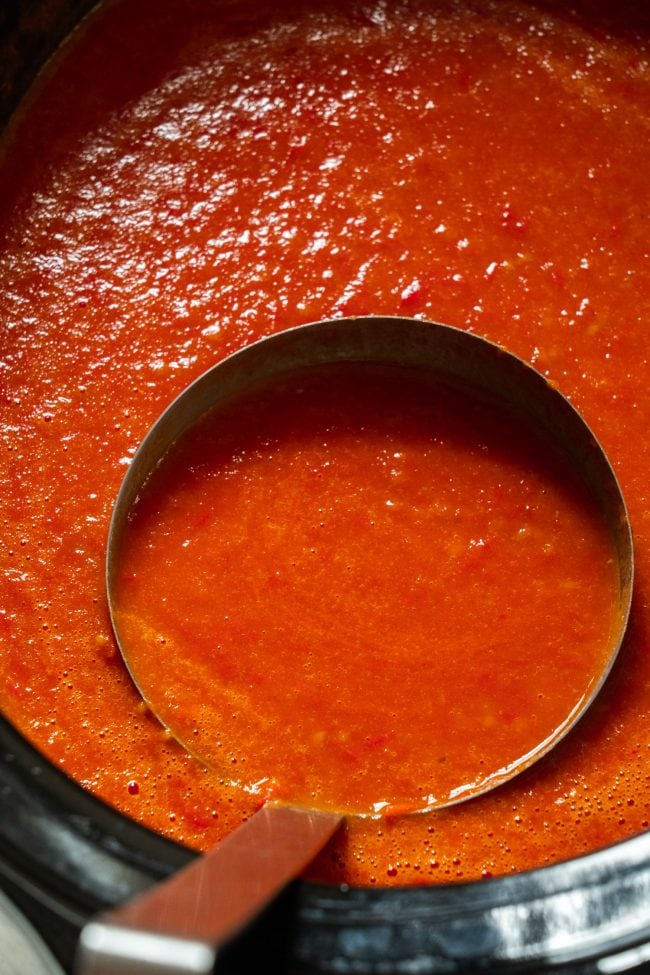 Make tomato sauce
There are a couple of ways to make tomato sauce with cherry tomatoes. The first way is to oven-roast the tomatoes before pureeing them with your other ingredients to make a sauce. The second way is to cook all of the ingredients in a slow cooker before pureeing them to make a sauce.
It's completely up to you what ingredients you'd like to include in your sauce. Onions, peppers, and fresh herbs are all good options. Jalapenos add a little kick.
You can use tomato sauce right away, can it, or freeze it. If you decide to freeze the sauce, divide it into two- or three-cup portions in freezer Ziploc bags.
Brooklyn Farm Girl has detailed instructions for canning homemade tomato sauce in her recipe linked below.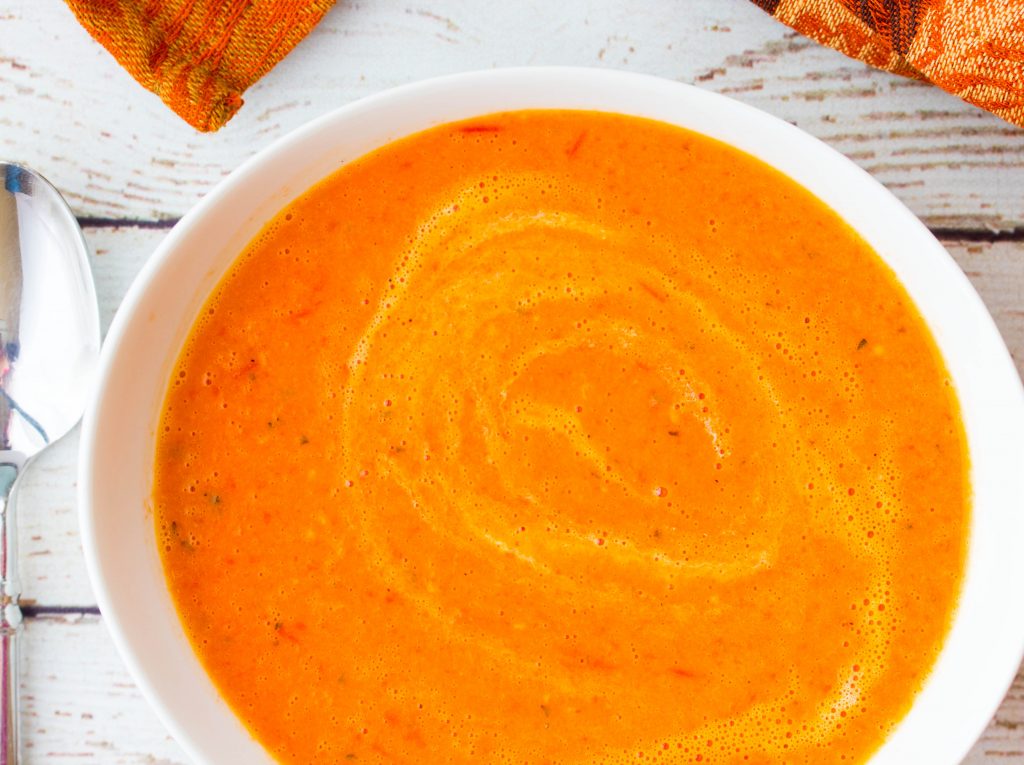 Make tomato soup
There's nothing quite like homemade tomato soup with its rich, fresh flavor. A big batch of tomato soup makes for great lunches all week. Tomato soup with cherry tomatoes is a little time-intensive because you have to roast the tomatoes first. But it's an easy prep step that you can do ahead of time. The ingredient list of tomato soup is so simple, and the rest of the recipe comes together quickly. Use more broth for a thinner soup and more cream for a creamier soup.
You can freeze homemade soup. Some people don't recommend freezing soup with cream or dairy. Other people say it's just fine. If you're in doubt, leave out the cream until you defrost it. As with other foods, portion the cooked, cooled soup into Ziploc bags.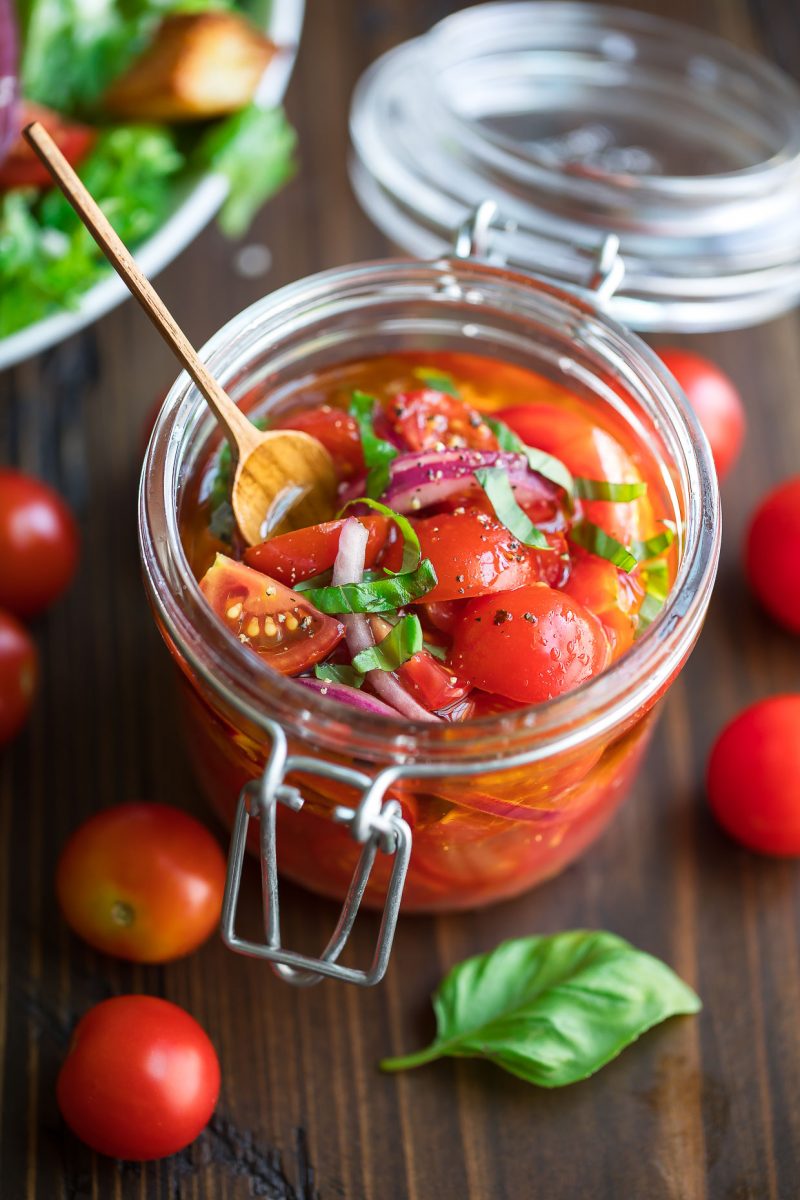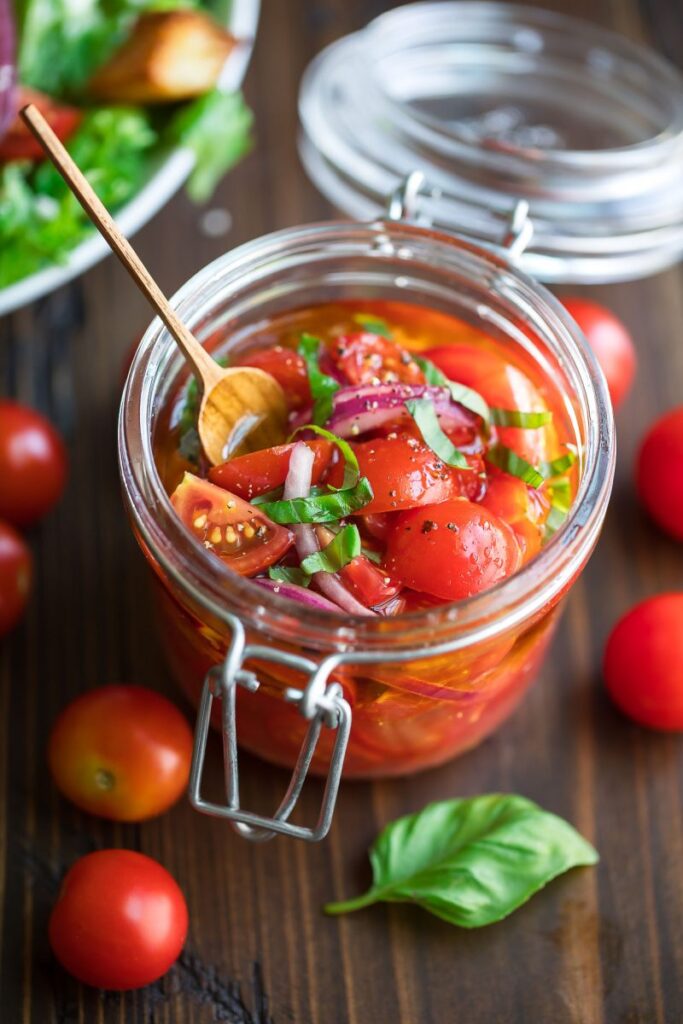 Marinate them
Marinated cherry tomatoes are one of the easiest ways to enjoy them fresh. You only need a few ingredients to make this flavorful side dish. It's also a great topping for garlic bread, salads, tacos, chicken, seafood, and more.
Plan to marinate your tomatoes for at least two hours. You can let them marinate at room temperature for up to four hours or you can marinate them in the refrigerator overnight.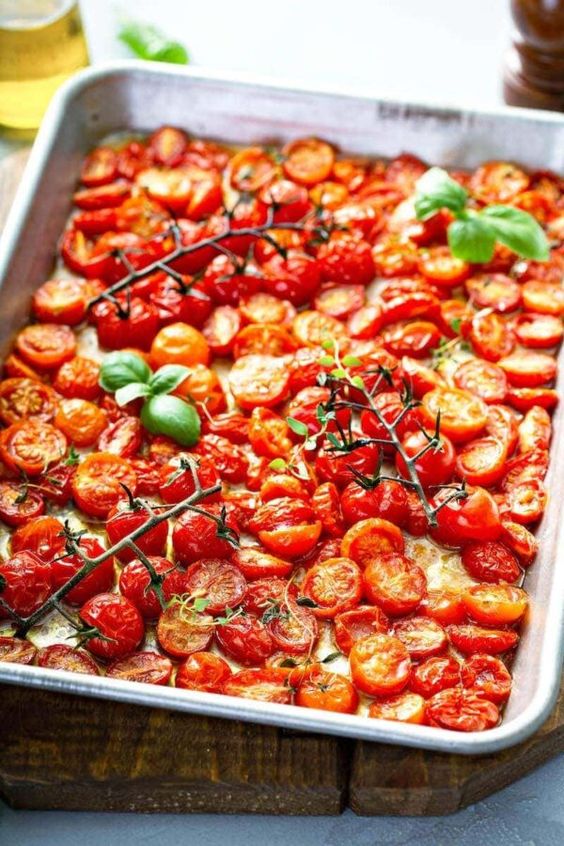 Roast them
Roasting cherry tomatoes adds a whole new depth of flavor to them. Roasted tomatoes are great in salads, omelets, casseroles, power bowls, and pasta and as a topping for pizza, chicken, and seafood.
As you may have already seen from other ideas for cherry tomatoes in this post, roasting tomatoes is also the base for lots of recipes including tomato sauce, soup, pasta, and salsa. Roasting tomatoes is an ideal food prep task for early in the week, so you're ready for easy lunches and dinners.
Experiment with different herbs, spices, and oils to find the combinations that you like best for roasted cherry tomatoes.
Roasted cherry tomatoes can be frozen for up to six months.
Dry them in the oven or a dehydrator
When you're ready to switch up your routine from roasted tomatoes, dried tomatoes are a great option and can be used in all the same ways as roasted tomatoes.
Most people opt to dry tomatoes in the oven or a dehydrator because it's much quicker and offers much more consistent results than sun drying outside. If you own a dehydrator, most likely you're already familiar with using it to preserve tomatoes. If you don't own a dehydrator, I recommend using the oven.
Keep in mind that cherry tomatoes dry out faster than larger tomato varieties.
Dried tomatoes can be frozen for up to six months. Add a little olive oil to the freezer bag before freezing them.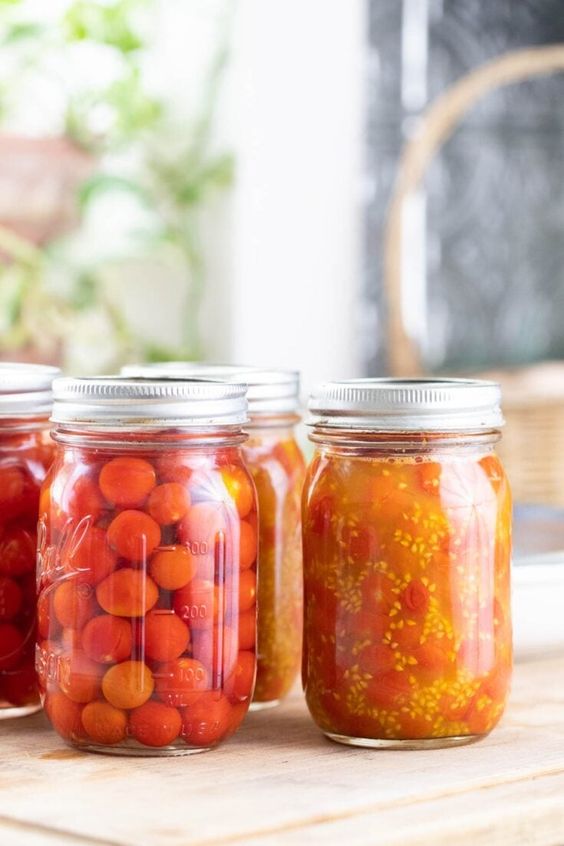 Can them
Canning tomatoes is more involved and time-intensive than freezing them. Canned tomatoes last longer – up to 18 months – and have a different flavor. It's completely up to you if you can or freeze cherry tomatoes or if you do both methods.
Always use clean, sterilized canning jars with new lids. Make sure to seal them properly and store them in a cool, dry place to keep your tomatoes from spoiling.
There are two basic methods for canning tomatoes – raw pack and hot pack. Experiment with both methods to determine if you like one more than the other one.
Pickle them
Quick pickling cherry tomatoes is so easy and yields such delicious results. Pickled tomatoes on an antipasto or cheese board will wow everyone. They also taste great in sandwiches, salads, omelets, and tacos.
You can store pickled tomatoes in the refrigerator for three to six months. You can also seal your jars and preserve the tomatoes for up to a year.
[Disclaimer: There are a few affiliate links in this post. Thanks for your support!]
I'd love to hear about what you do with cherry tomatoes!

Share your favorite recipes, preservation methods, and more. If you make one of the recipes in the post, tag #RoseClearfield on Instagram or Twitter or post a photo to my Facebook page. Make sure to tag the recipe creator as well.
Pin this post for easy access to the what to do with cherry tomatoes resource later!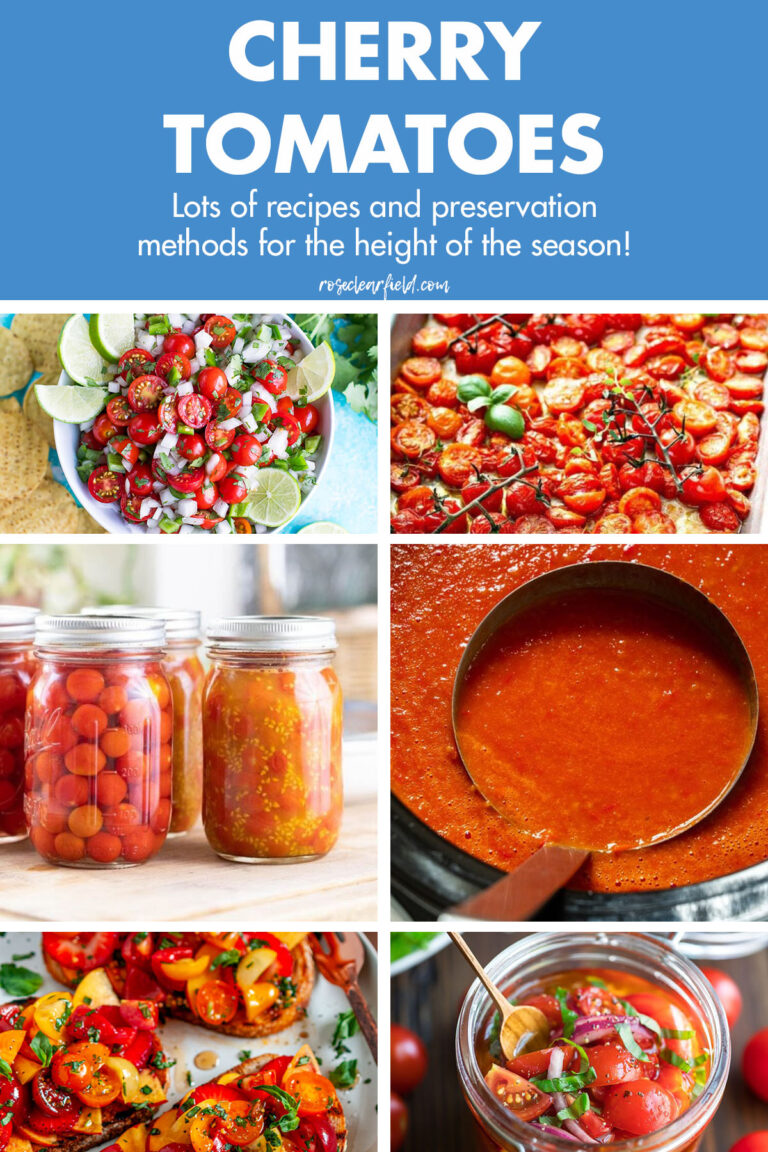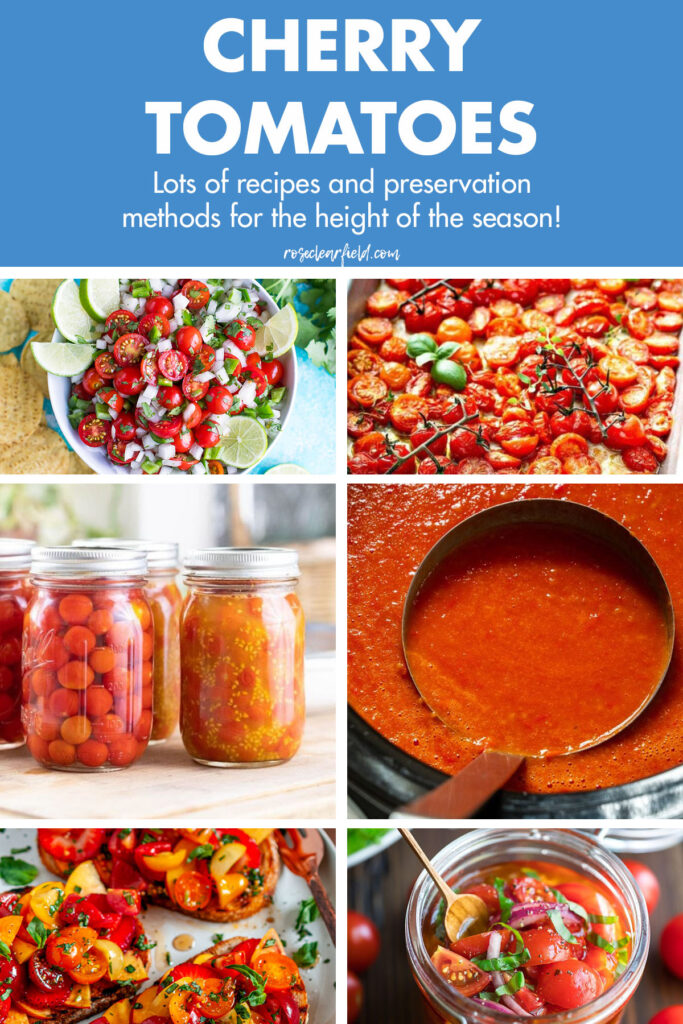 More summer recipes: