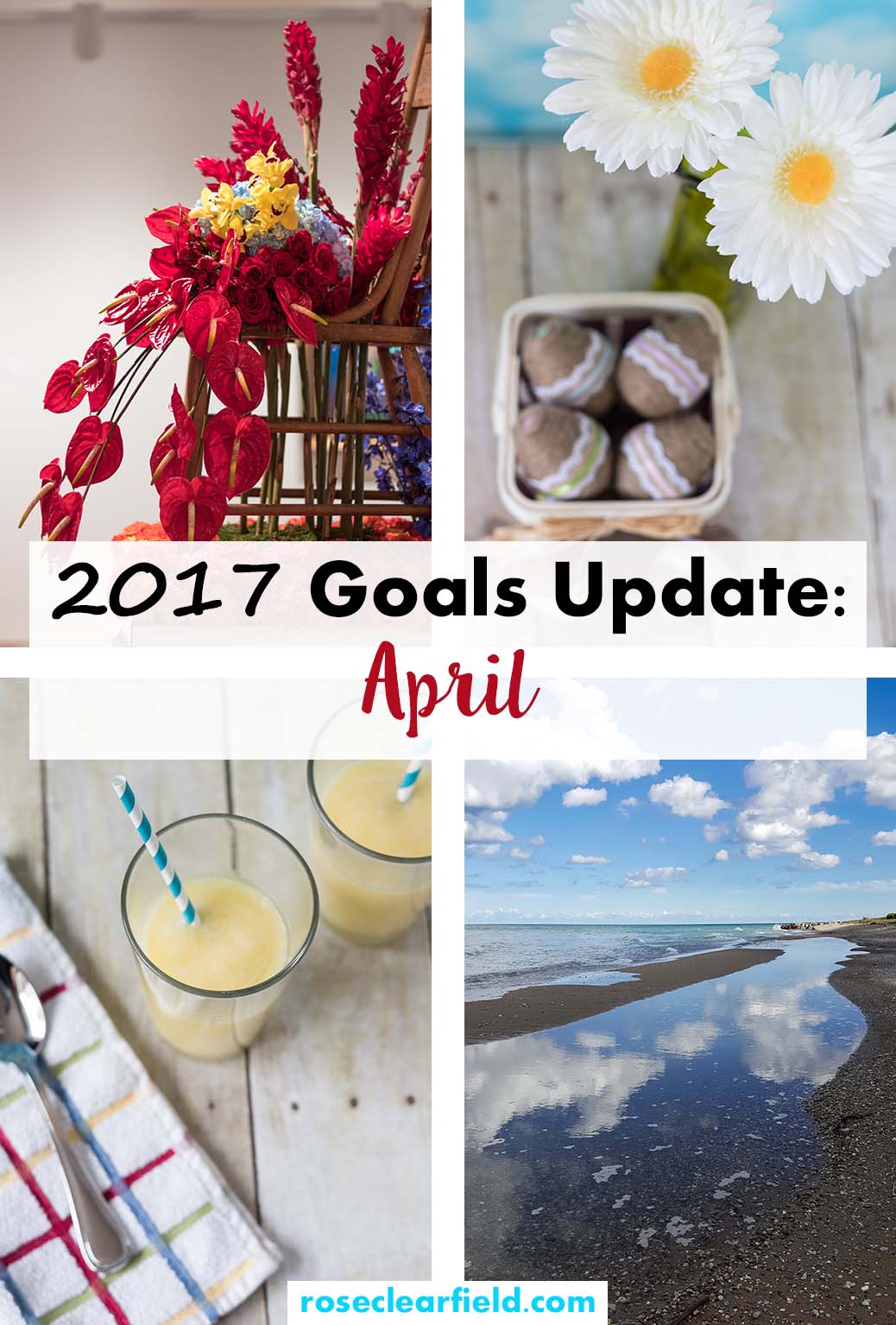 I set some really ambitious 2017 goals. In an effort to keep myself accountable, I'm sharing my monthly progress here on my blog.
Reach five figure monthly page views.
Some of you may remember that I had a pretty mediocre traffic month in February and a very slow start to March. I had an equally slow start to April. My monthly blog page views for December 2016 were 3,093 views. To reach 10K visitors by the end of December 2017, I need to increase my page views by about 570 per month. Here are my monthly blog page view benchmarks and actual views thus far in 2017.
January benchmark – 3,663, actual – 5,561
February benchmark – 4,233, actual – 3,505
March benchmark – 4,803, actual – 6,079
April benchmark – 5,373, actual – 7,533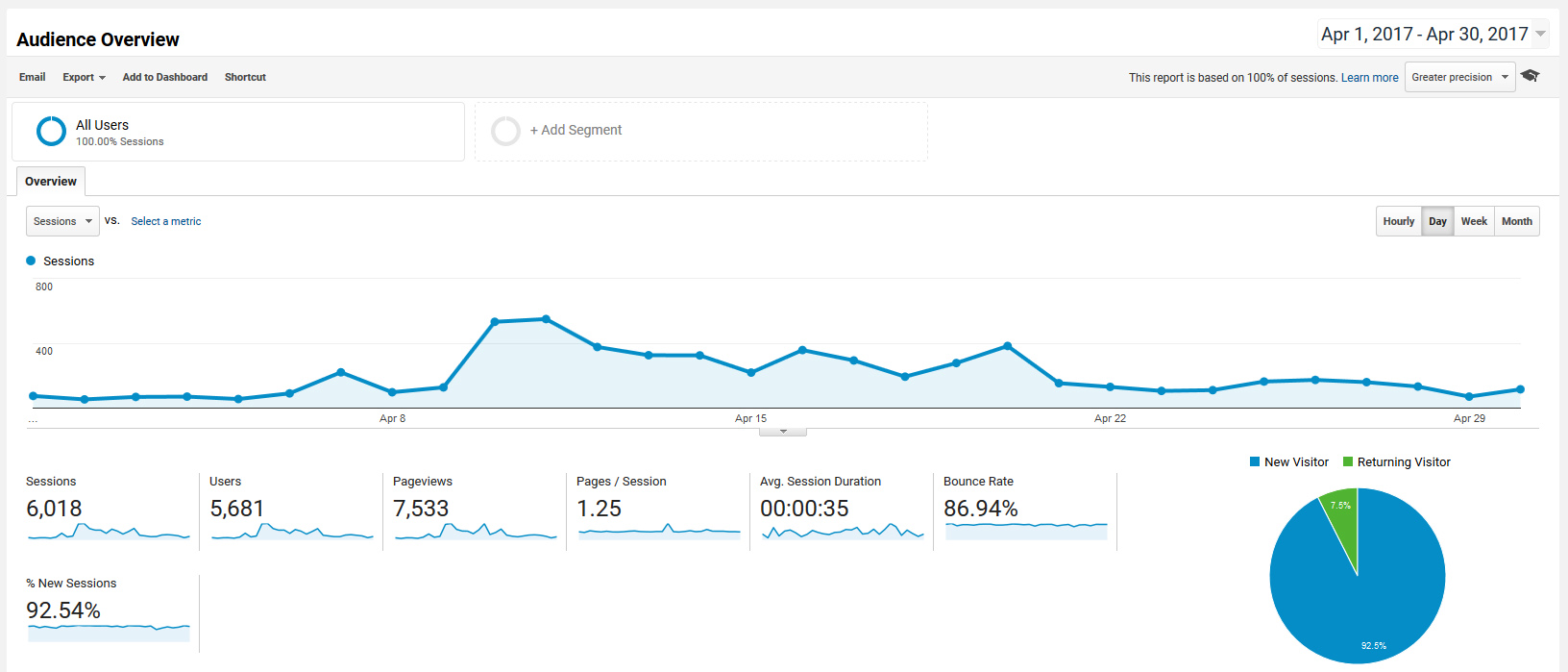 You can see that my April traffic picked up after I published this Easter post and then stayed strong after I published this post five days before Easter. These two posts make up a significant number of my page views this month. The Easter post received 1,892 views from April 7-16, averaging 189 views per day. The decluttering post received 1,481 views from April 11-30, averaging 74 views per day.
In April, I continued to see increased diversity in page views (number of articles being viewed daily) and diversity in traffic sources (number of traffic sources sending visitors daily), which was great. In April, I published Facebook Groups for Bloggers: Pinterest Sharing Tips. This month, I'll be publishing even more Pinterest tips, with full details about my current Pinterest stats. I'll also be publishing tips for maximizing the potential of Flipboard, which believe it or not, is my third highest traffic referrer right now.
Reach 2,000 Pinterest followers and 1,000 Instagram followers.
My projected social media figures for April were 1,465 Pinterest followers and 615 Instagram followers. My actual April figures were 1,569 Pinterest followers and 572 Instagram followers.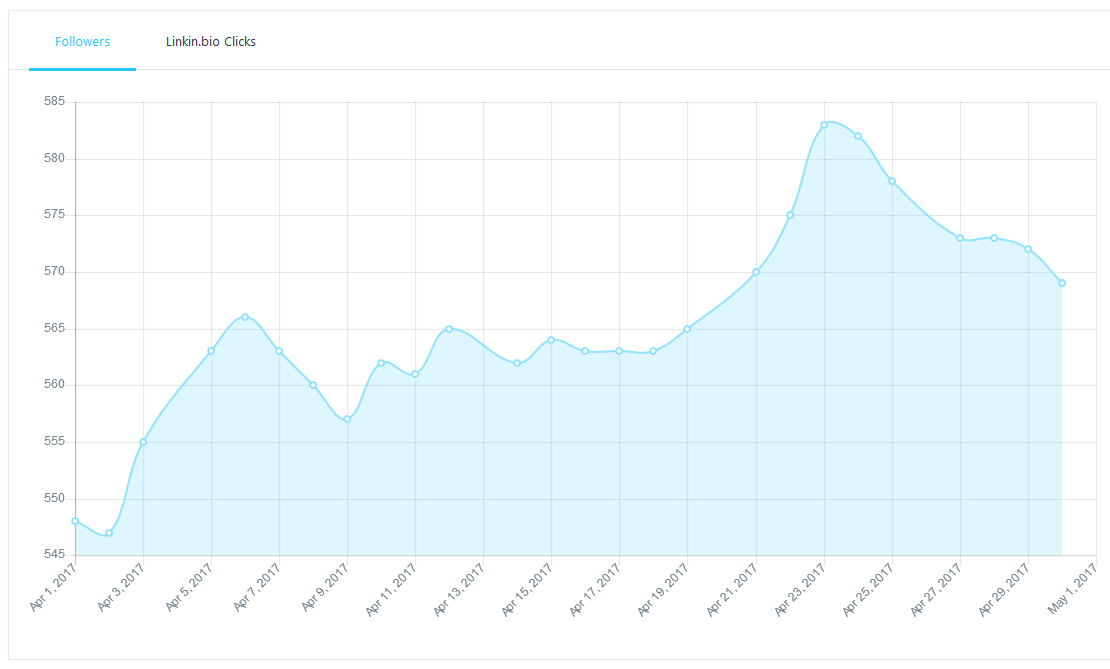 (This graph is from the analytics section in the pro version of Later.)
Just like March, I had steady Pinterest growth beyond my projected figure and very limited Instagram growth, which fell short of my projected figure. I am up from the end of March (541 followers). But this growth is about a third of what I need to meet my 2017 goal.
I'll be honest, like many, I'm pretty disillusioned with Instagram right now. Shadow banning is real. Instagram isn't doing anything about it. They've even started discouraging users from utilizing all 30 hashtag spots. WTF? Why do we have 30 hashtag spots if we can't use all of them? I'm not giving up on this goal completely, but I just don't have the motivation to push extra hard on it right now.
I am still using the following social media strategies, which I outlined in my goals post.
Participating in Facebook blogging groups.
Using Later to schedule Instagram content in advance.
Commenting on non-follower Instagram accounts daily.
In February, I modified my Pinterest strategy slightly and am now using Tailwind alongside Boardbooster. I use these programs to schedule, campaign pin, and loop content to my personal and group boards as well as Tailwind Tribes. I continue to live pin at least 1-2 pins per day, as it seems to help my engagement. Again, I've been very happy with Pinterest lately and will be talking more about the strategies that are and aren't working for me later this month.
Here are my Pinterest analytics for April. As always, the numbers are all over the place, but my figures are all up from March. Re-visit my March update to compare the numbers.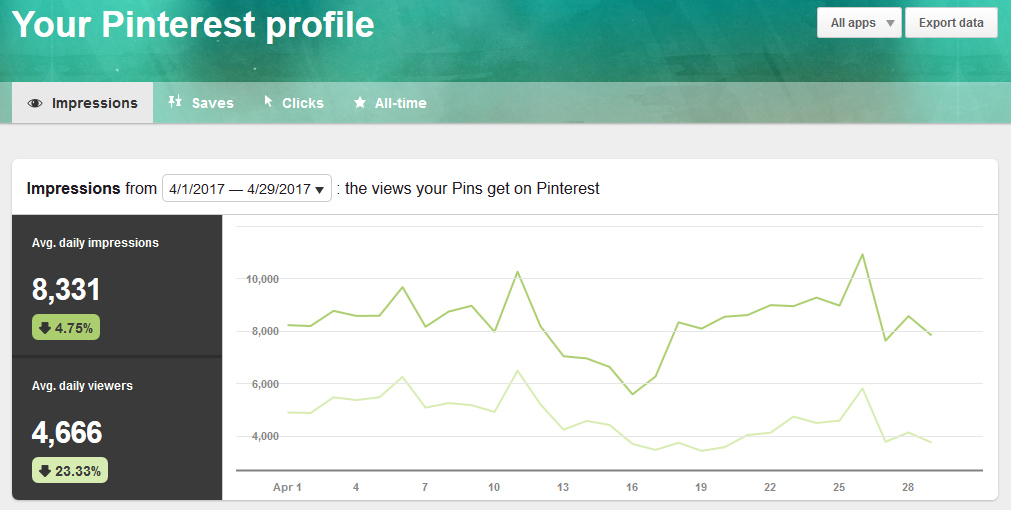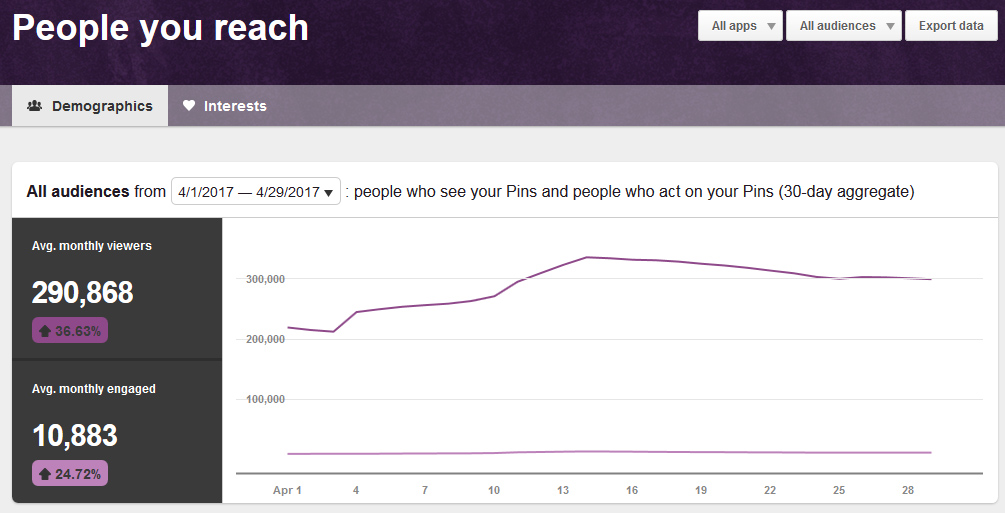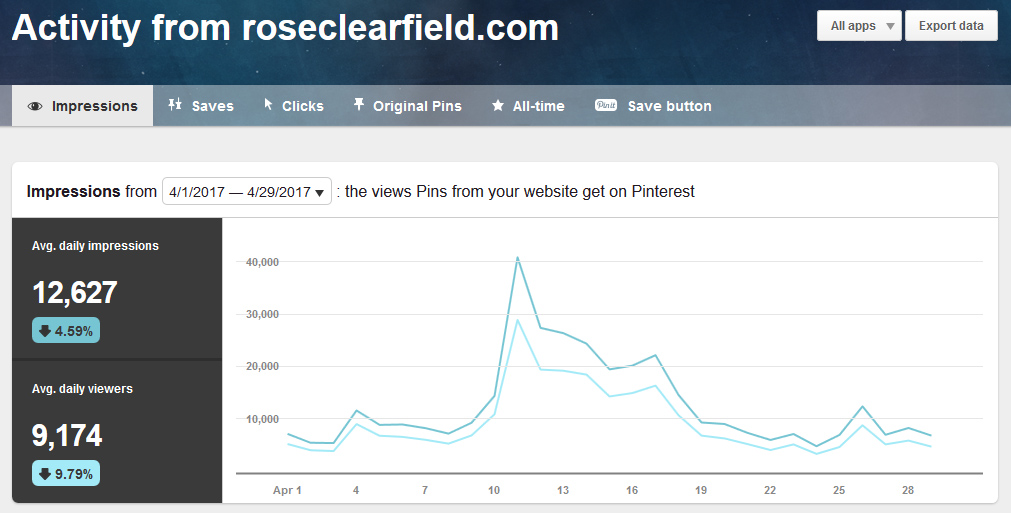 Finish all major home painting projects, home framing projects, and other major home organization projects.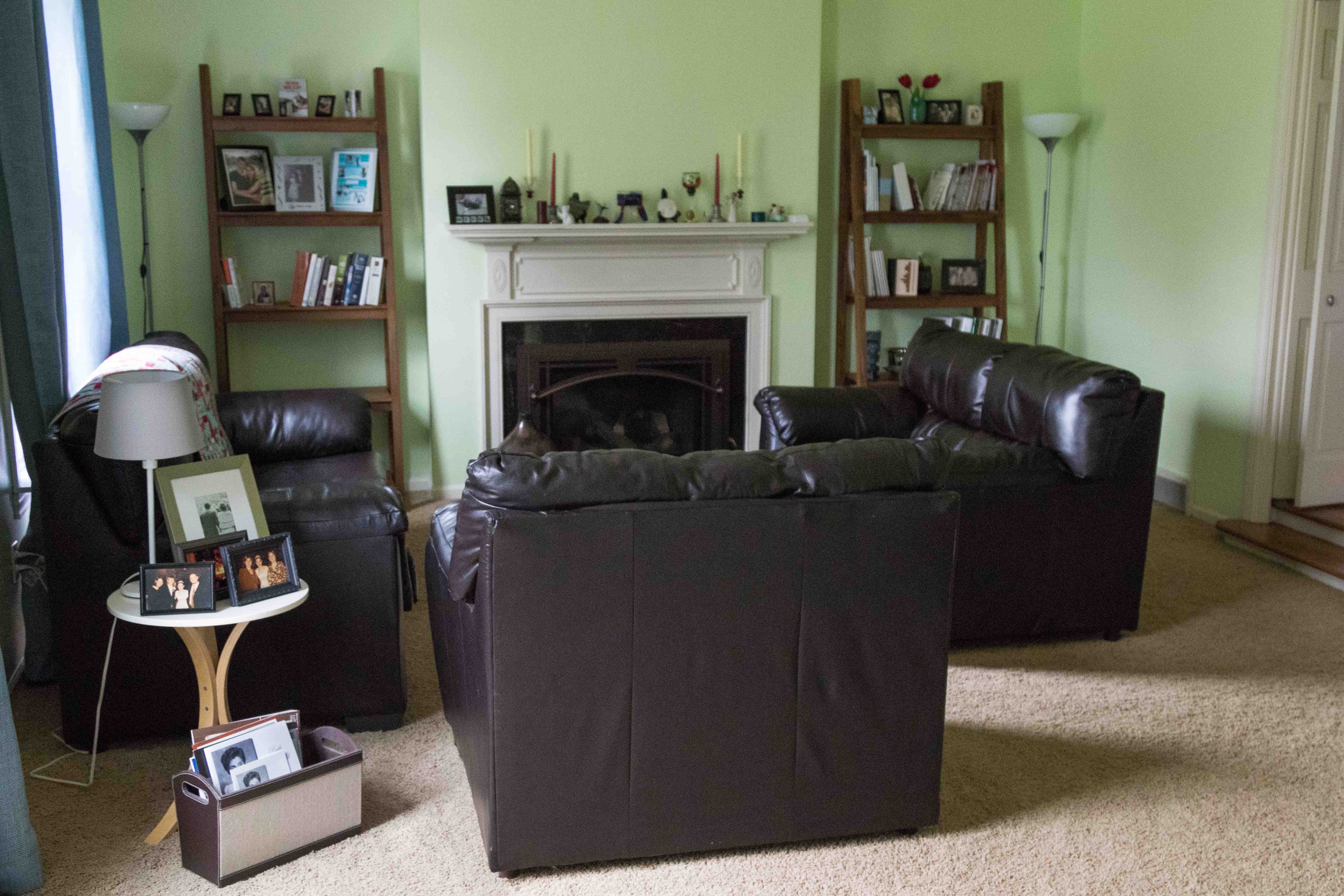 This month's main home project was continuing to work on the living room. I got the second coat of paint done and could not be more happy with this color (Prairie Grass by True Value). It lightens up the space so much. I got all the painting supplies out of the living room, and we re-hung the curtains and ordered a couple of new bookcases. I love the bookcases and how much they do to pull the room together.
Most of the living room is re-organized now. I still need to finish organizing my CDs, and we need to hang up some art. Art in the living room is going to be an ongoing process, as we don't have anything nearly big enough to fill the over the fireplace space. But we have a number of pieces I want to get up in here. I have no idea what we're going to do for lighting long term either, but that's a project for another day.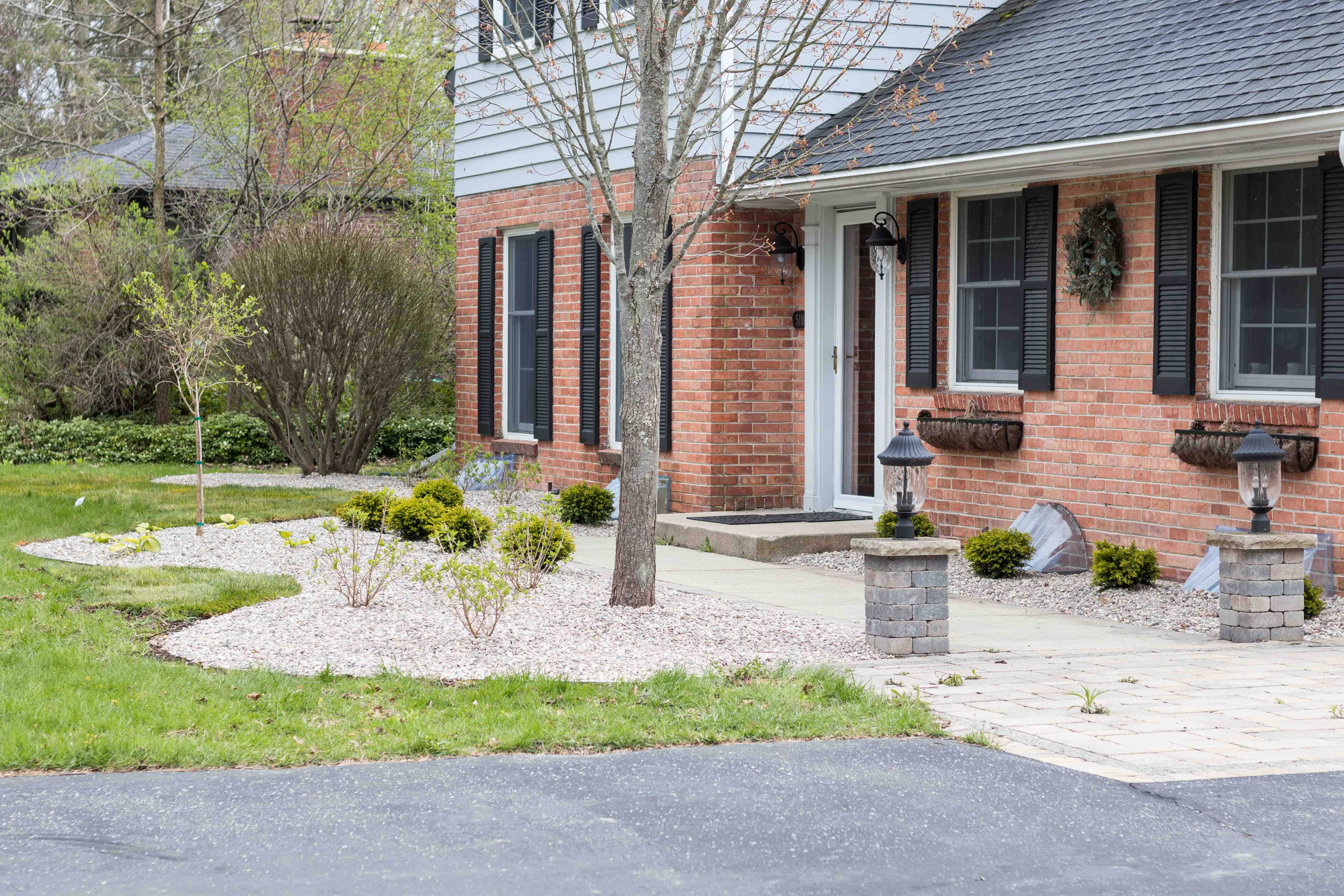 We also completed landscaping overhaul phase 1 this month, which was to get new plantings, rocks, and sod in the front yard. We're hiring out all of our landscaping. It would have taken me and Jake all summer to get this much done. Phase 1B will be lighting for the front yard, most likely pretty soon now that the landscaping is done. Our long-term exterior plan is phase 2 next spring/summer, which will be an overhaul of the paved area in the backyard. Then phase 3 will be new siding in 2019.
Finish editing, exporting, and backing up all of my 2015 and 2016 photos.
To finish out all of my 2015 and 2016 photos by the end of 2017, I need to work through about 1,200 photos per month in addition to editing 2017 photos. I ended March 2017 at 4,240 2015 photos and 6,494 2016 photos. I ended April 2017 at 3,934 2015 photos and 5,947 2016 photos. This month, I slacked off on this goal, and it shows in my progress. I did make progress, though, and I've also continued to keep up with my 2017 editing pretty well. I've cleared out everything from January and February and have completed edited or mostly edited almost all of my March and April photos.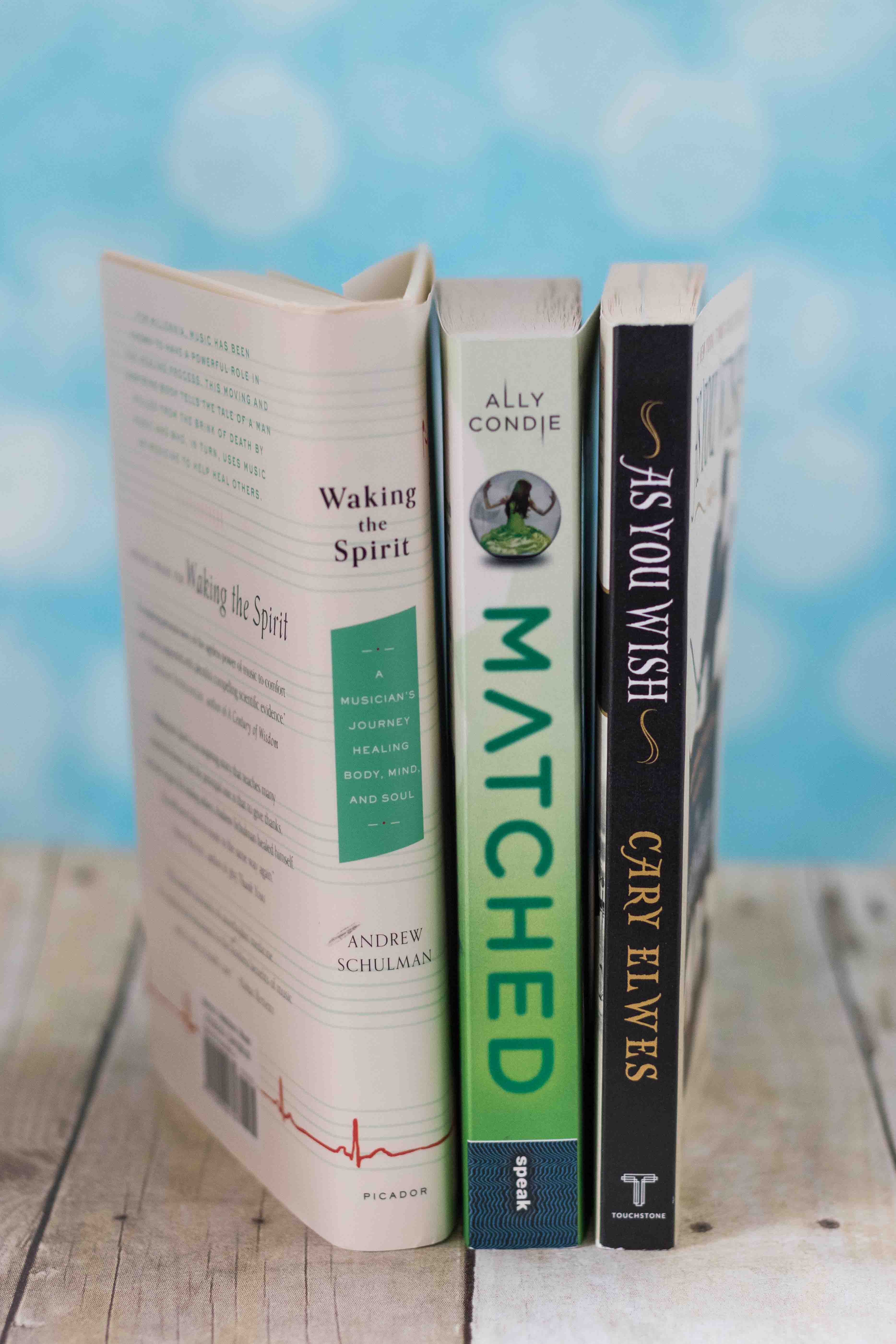 Read 30 books.
In April, I listened to five audio books and read two books. This brings my running total for 2017 up to 30 books, which means I met my goal in April. APRIL! Mind blown. I really enjoyed writing a separate post last month about what I'd been reading and decided to write another one this month. Stay tuned for my April reads post on Thursday! I'm going to continue to talk about the books I'm reading in future updates as well, even though I've met this goal.
[Disclaimer: There are a few affiliate links in this post. Thanks for your support!]
How are your 2017 goals going?
If you wrote a goals update post for April, leave a link in the comments!
A new month is a perfect time to start an editorial blog calendar! I have a free calendar download for 2017.
Past 2017 Goals Updates:
January 2017
February 2017
March 2017
Save
Save
Save
Save
Save