I'm bringing you an April family update because we're all still safe and healthy.
I wouldn't be sharing an update for April if things weren't going well for me and my little family. We're very fortunate that life around our house has been uneventful and low-key and that we're safe and healthy.
I'm still feeling weird about writing lengthy updates during this time and am not planning to share a lot of personal thoughts about what's going on right now. My own hardships are minor and trivial and as such, don't seem right to voice publicly. And again, there isn't much else about the current situation that I want to discuss in much length in a public forum.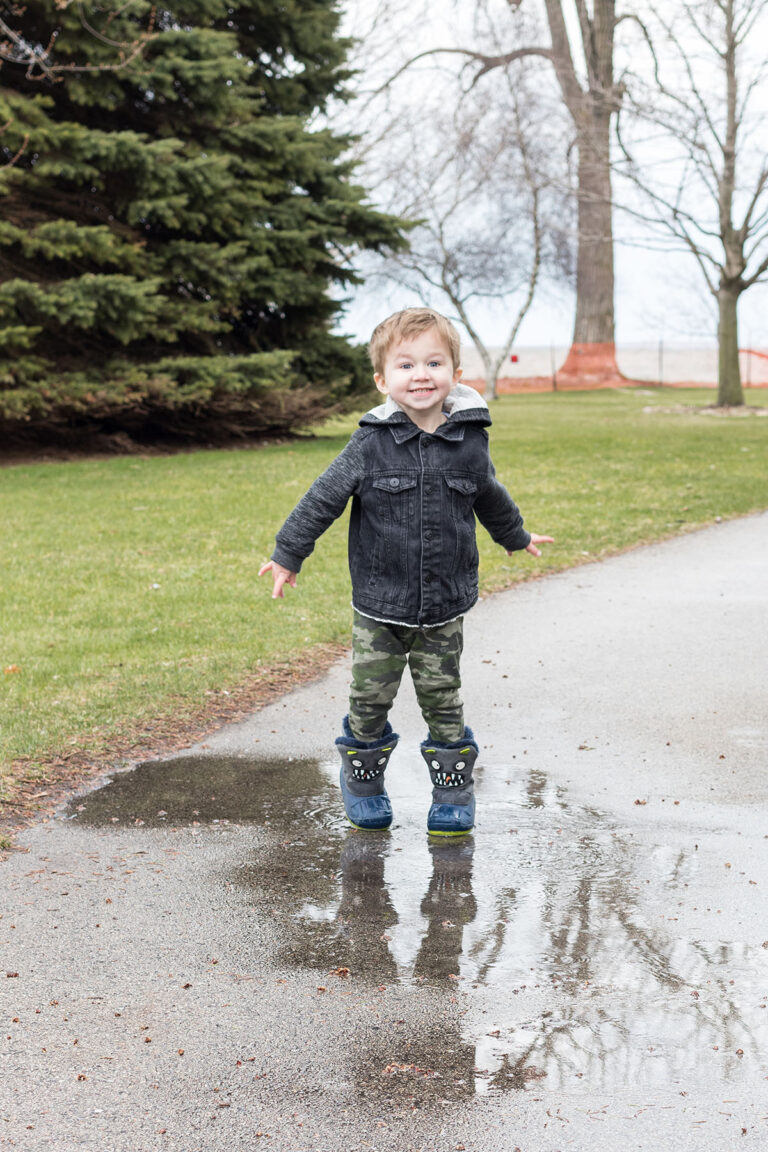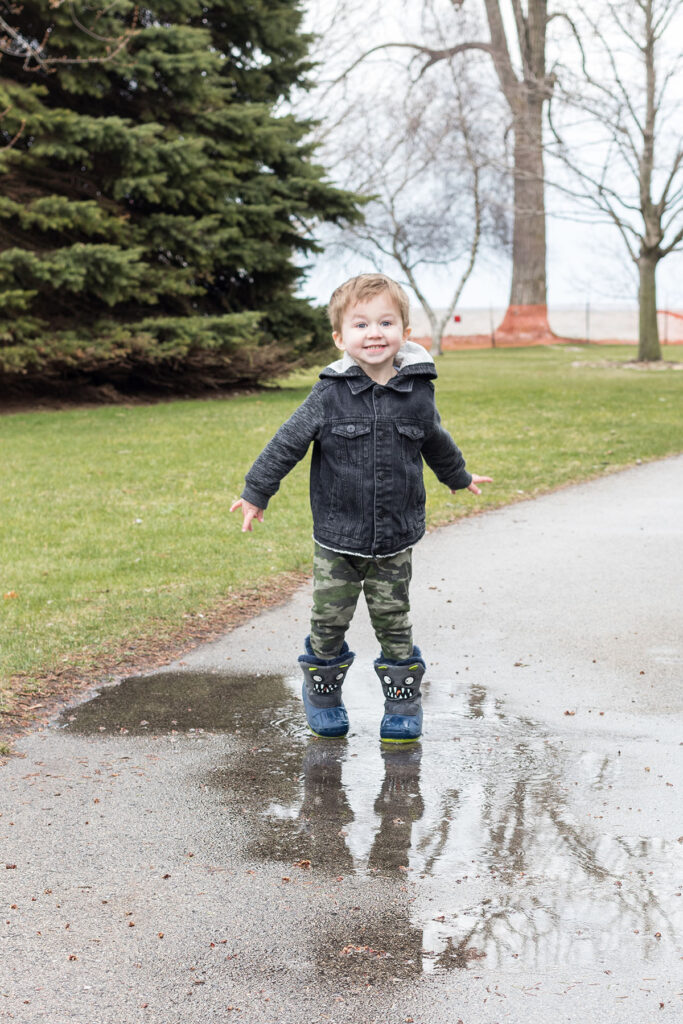 I am here writing an update mostly because I wanted to document this Easter with Tommy and a few of his other milestones and the things we've been up to with him lately. I've talked before about how much I love this age. While of course, I'd love to be out and about with him more right now, I still feel ridiculously grateful that I have the privilege of being his mom and that I get to be with him for so many of these little moments at home. We don't know if or when we'll have more kids, so it seems more important than ever to soak up every minute with him.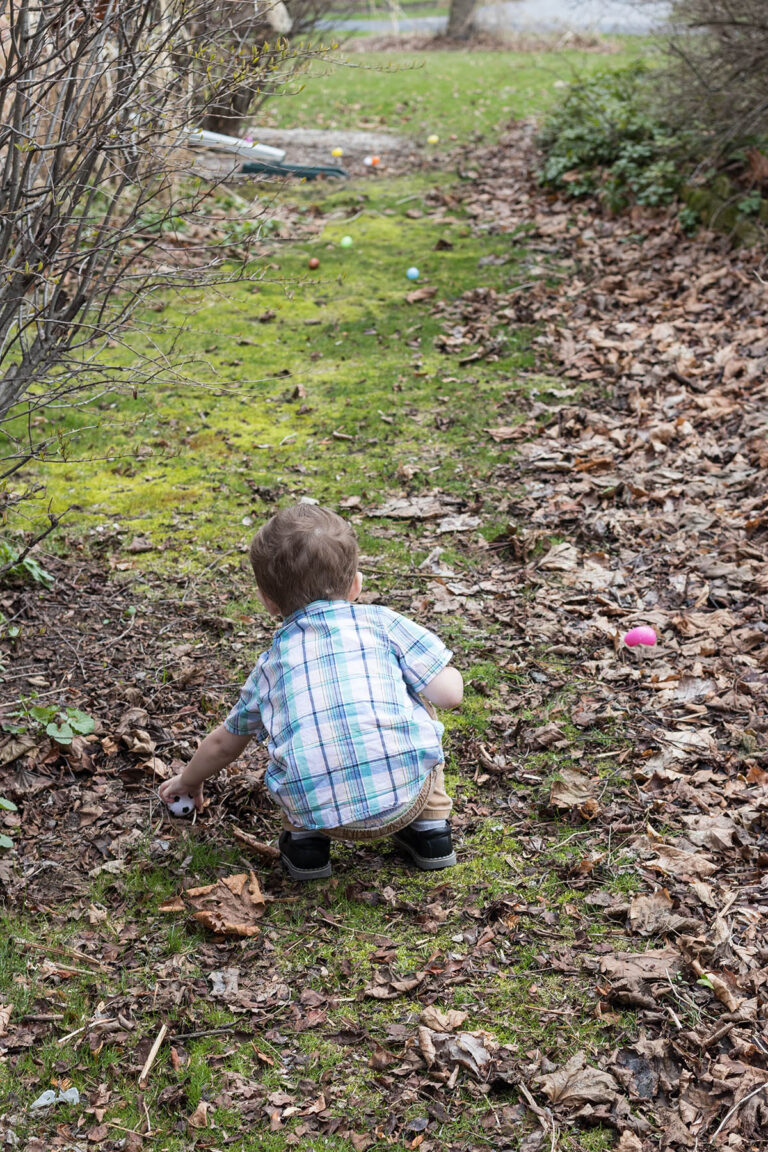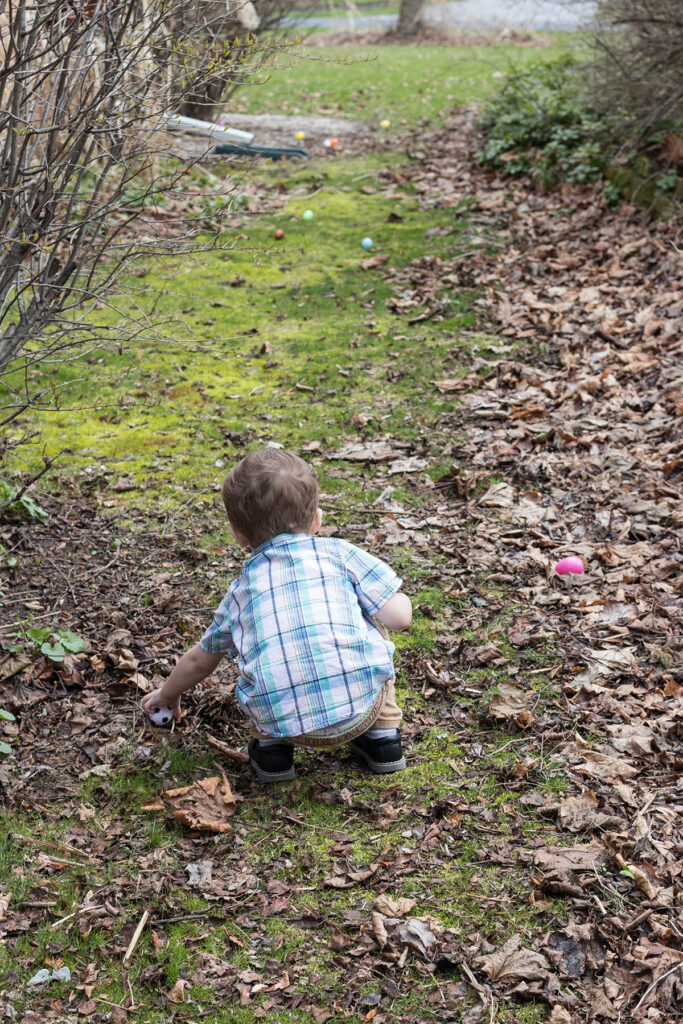 One of the most fun parts about passing the two-year age milestone is that holidays become so much more fun. Tommy was excited for Christmas this year, and he was really excited for Easter. His whole face lit up when he saw his Easter basket on the table. He's has been carrying around his new bunny every day since. We had to do a few egg hunts because he loved the first one so much.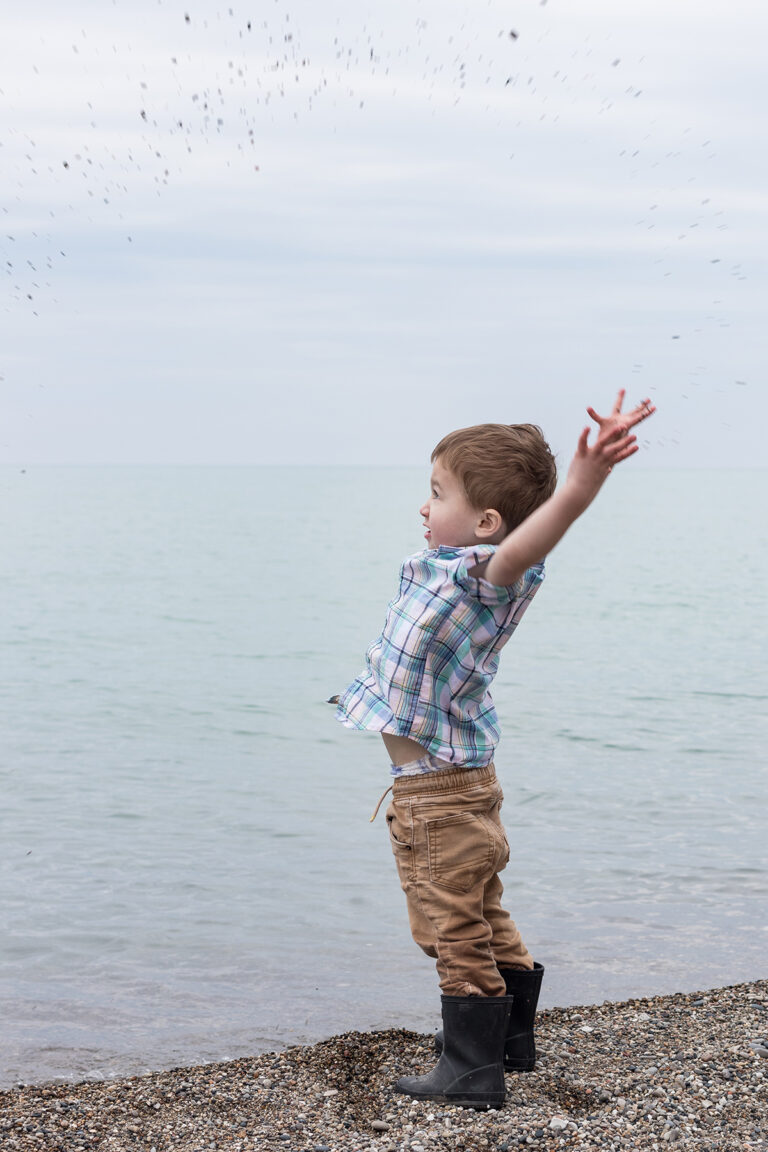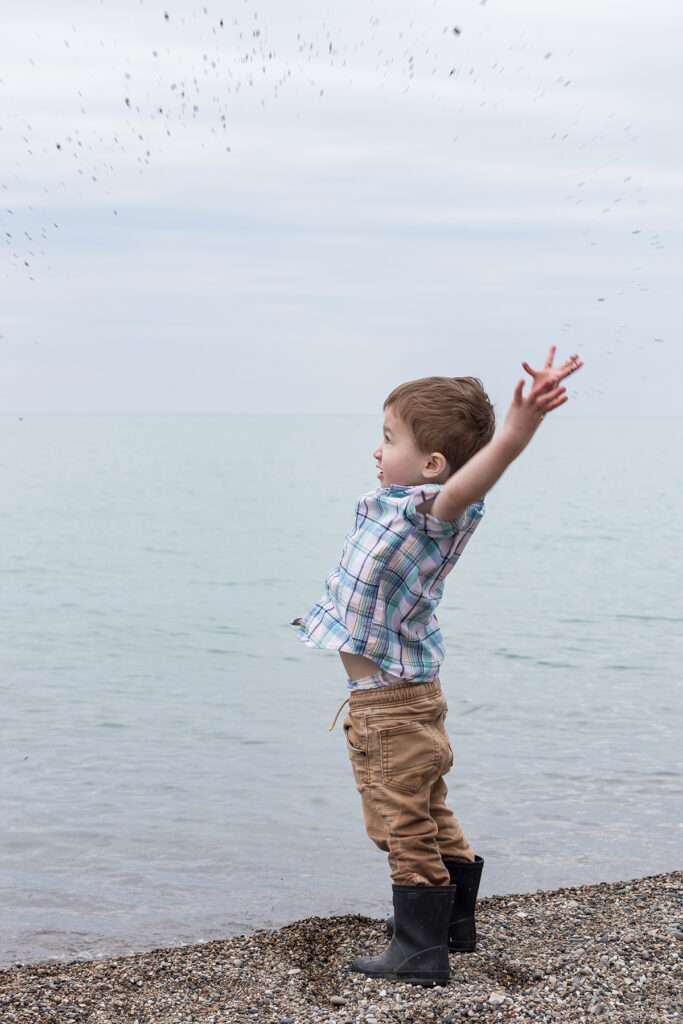 Easter was one of the nicest weather days we've had thus far this spring. We were able to get out to the beach for a little bit.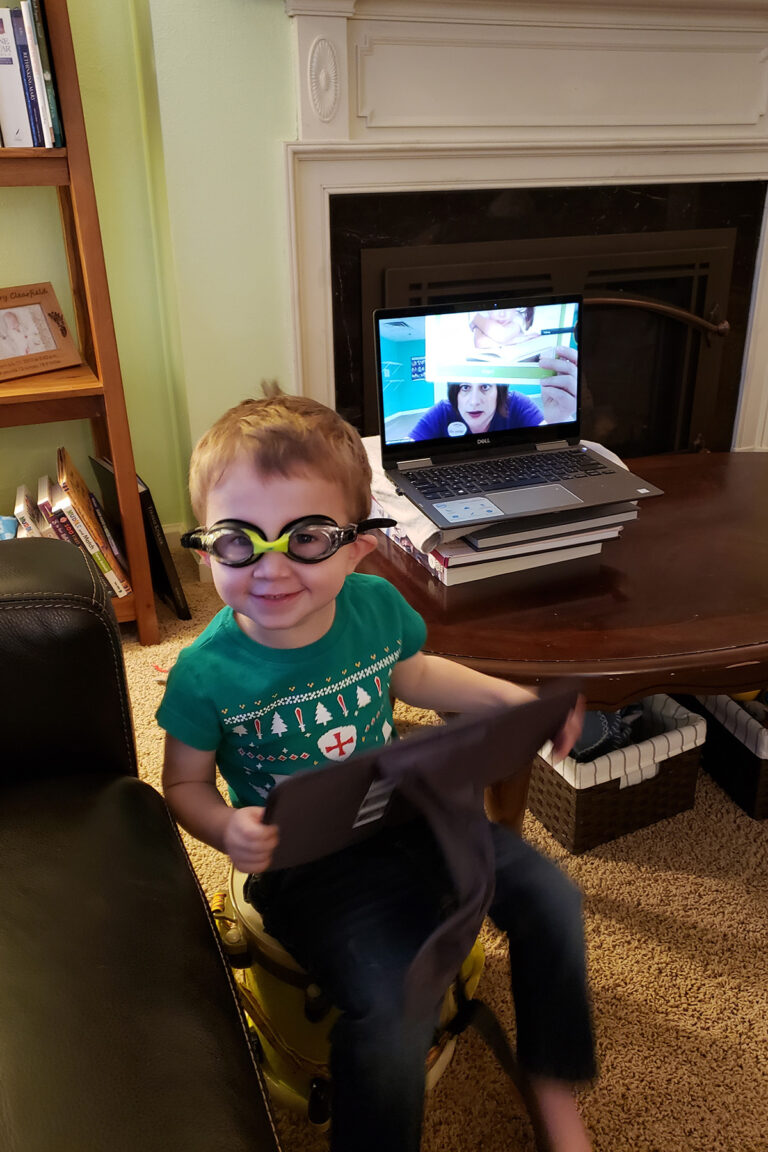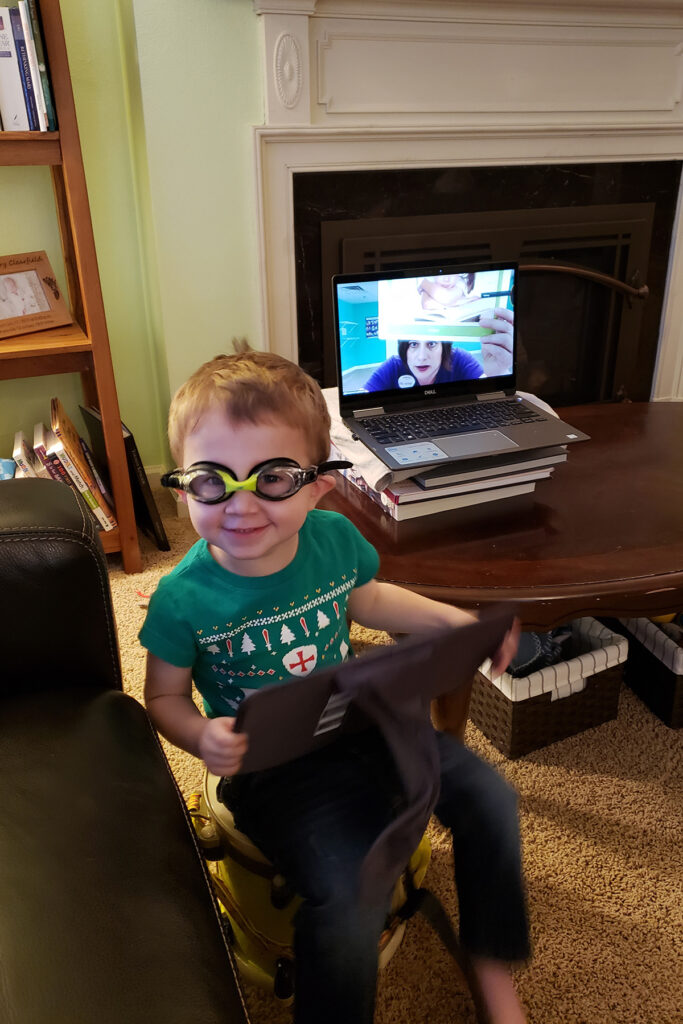 I know that I sound like a broken record talking about online Kindermusik. But we are so ridiculously grateful for it during this crazy time. Having a regular class time six days a week gives us something to look forward to and helps us keep every day structured. Tommy is getting so much out of having these classes regularly.
Since we've been at home, Tommy has given up his pacifiers and has started toilet training. I'm actually not sure which milestone has been more challenging. Tommy had zero interest in toilet training until the first week of the stay-home order. The timing couldn't have been more perfect. He's far from fully toilet trained, but we're also in no hurry, especially given the current circumstances.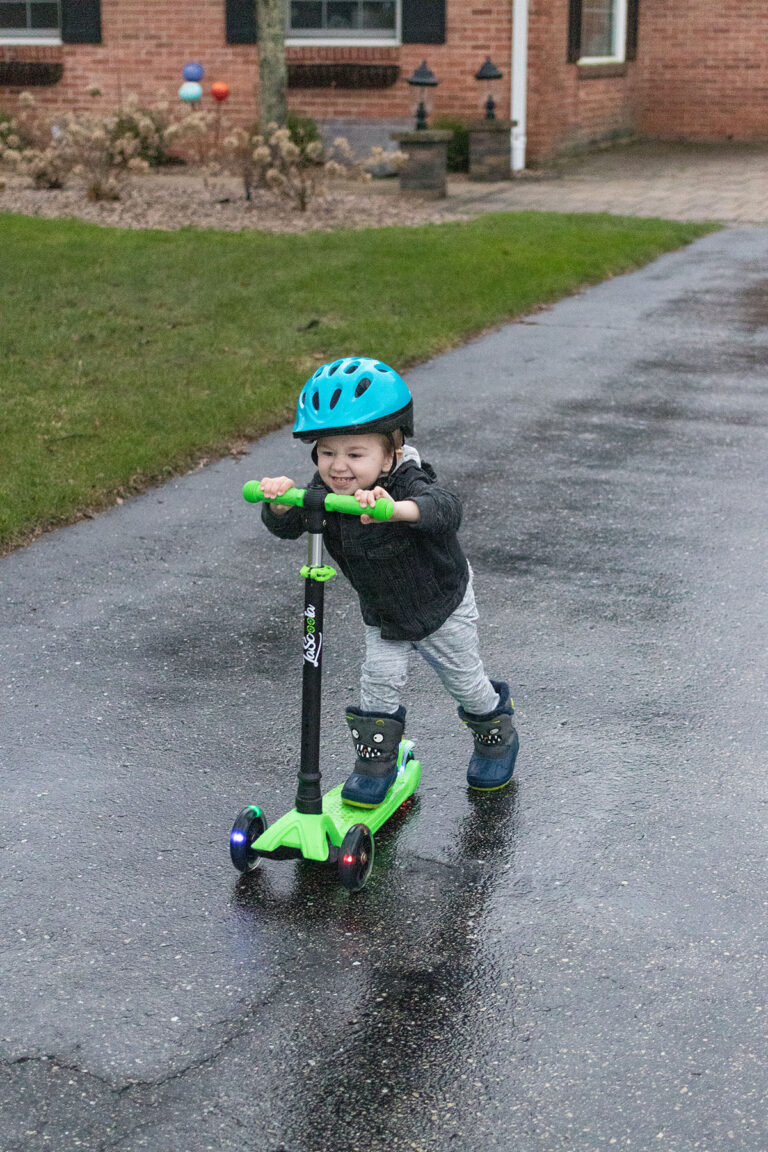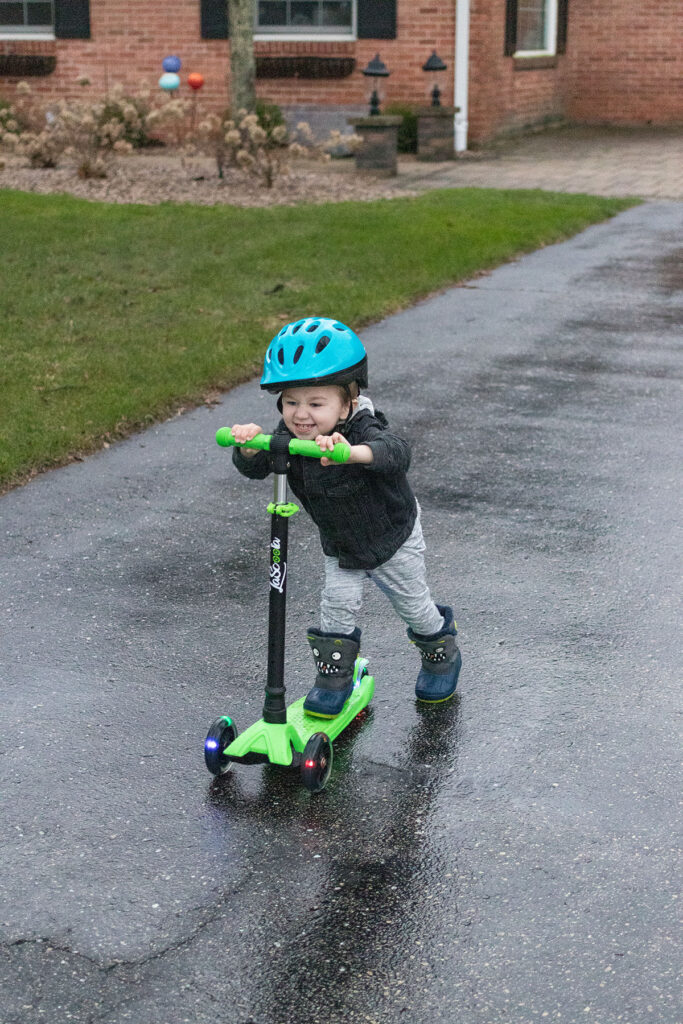 The other Tommy highlight of the past month is that we got him a scooter. It's been the best thing ever. Tommy is naturally athletic and excels at almost every physical activity he attempts with little or no instruction. Riding the scooter has been no exception. The biggest downside is that he is so good at scootering that we end up running full-on after him everywhere.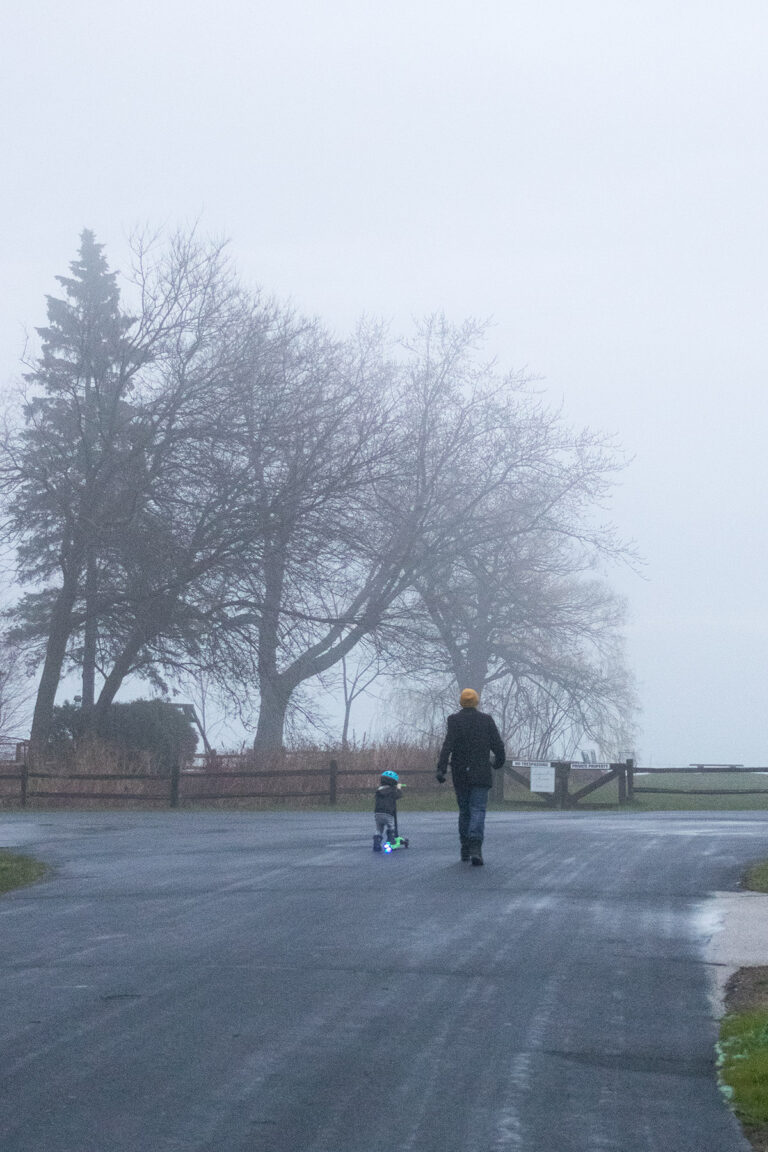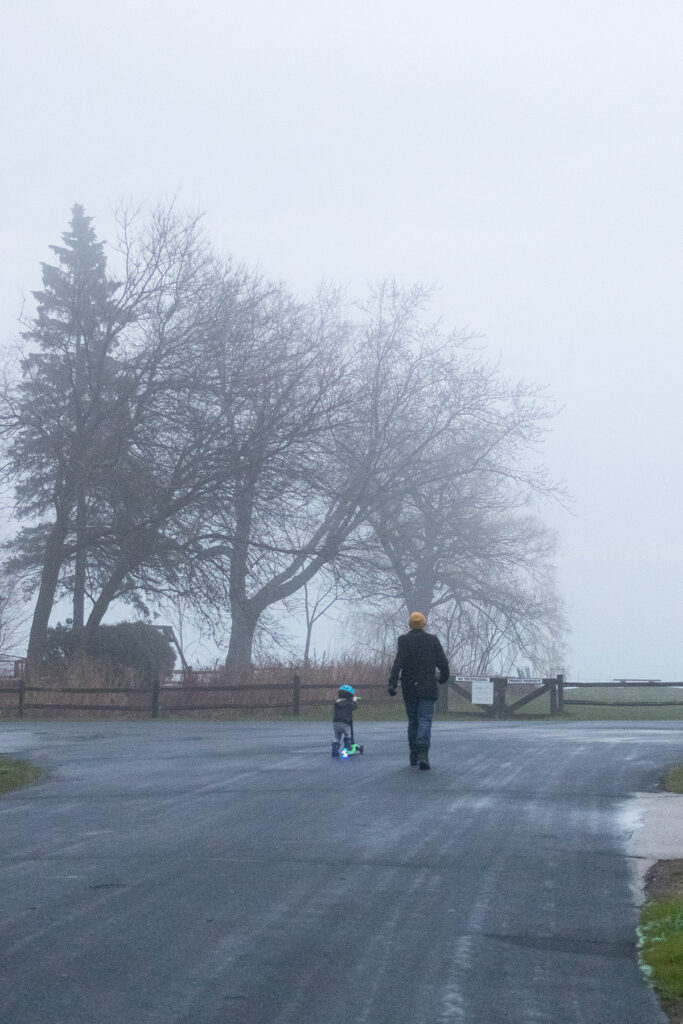 Shockingly few people have asked about how Jake's doing, which is crazy to me given that he's medical but whatever. We're very fortunate that we live in an area where the stay-home order has made a big difference and the hospitals haven't been overloaded with cases. We're also very fortunate that Jake is salaried and that his position isn't in danger of getting cut or drastically reduced any time soon. Obviously, there is a lot of uncertainty right now and anything could happen. We definitely don't take it for granted that he's still working and getting paid his normal wages.
Like many specialists, Jake has canceled all of his non-emergency appointments and has been seeing a lighter caseload the past couple of months. The past two weeks, his hospital has slowly started rolling out virtual visits. He still has one full day a week of more urgent appointments and eight days a month of inpatient, which is his normal inpatient schedule. Then he'll have a handful of virtual visits most other weekdays. He's been going in to work to do the virtual visits. It's much easier with Tommy at home, and the risk is pretty minimal when he's in his office the whole time. Then he can get other work-related tasks out of the way before coming home.
It's likely that virtual visits will continue to scale up a bit over the next few weeks. Locally, hospitals are holding off scheduling non-emergency in-person appointments until mid-May. We're optimistic that's a realistic time frame with the understanding that things are likely to be slow for quite a while.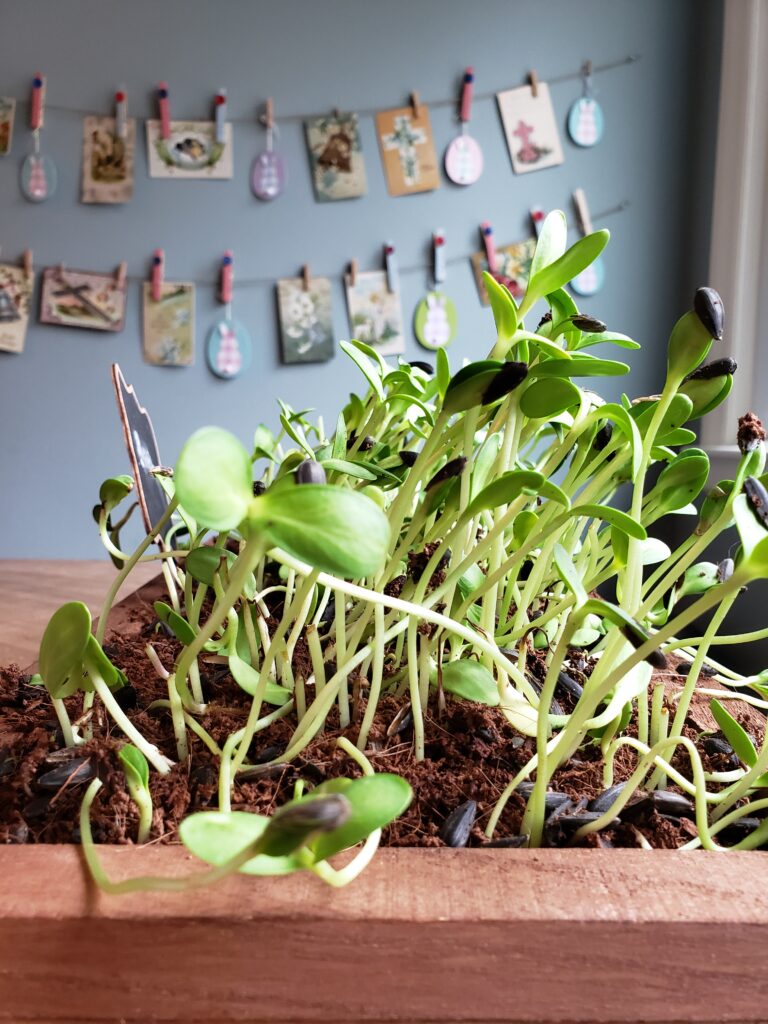 I've wanted to grow sprouts at home forever. I finally got my seed sprouter tray (I've linked a similar product) up and running this month. I've made several batches now and couldn't be happier with them. I am really not much for gardening, but alfalfa sprouts are so easy. I also got a microgreens kit and am now enjoying my first batch of sunflower microgreens. Next month I'm planning to attempt mung beans and basil as well.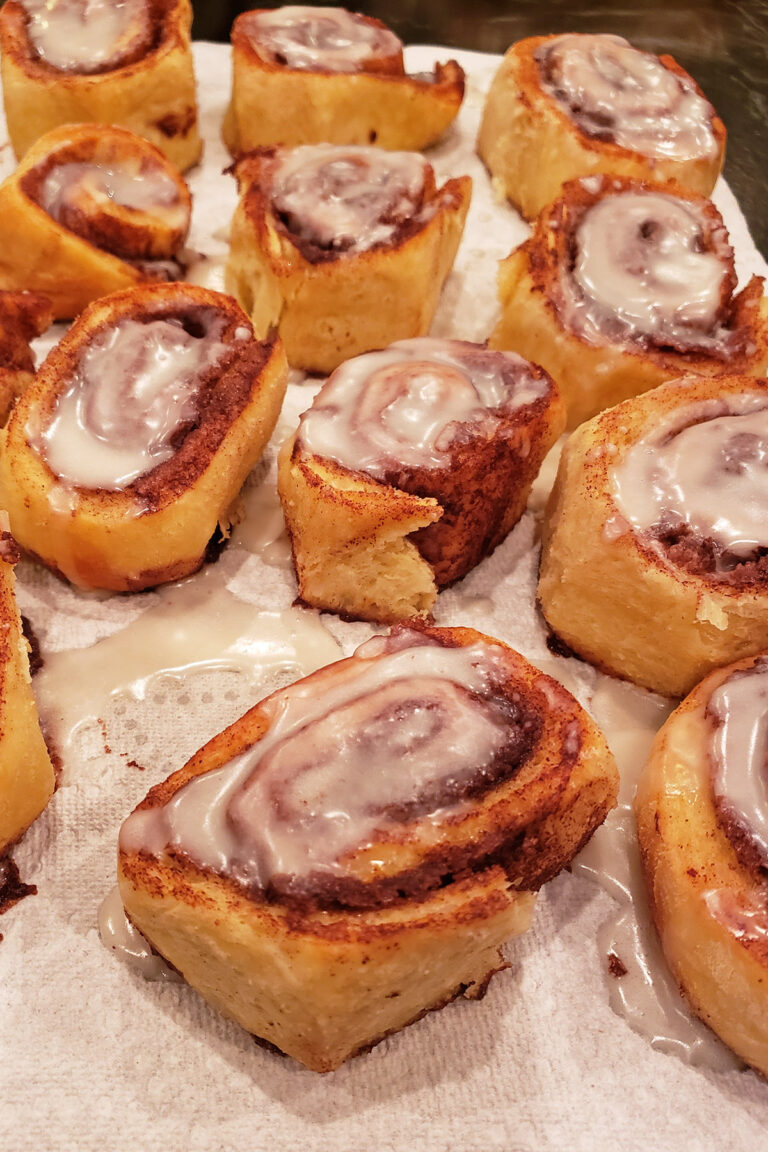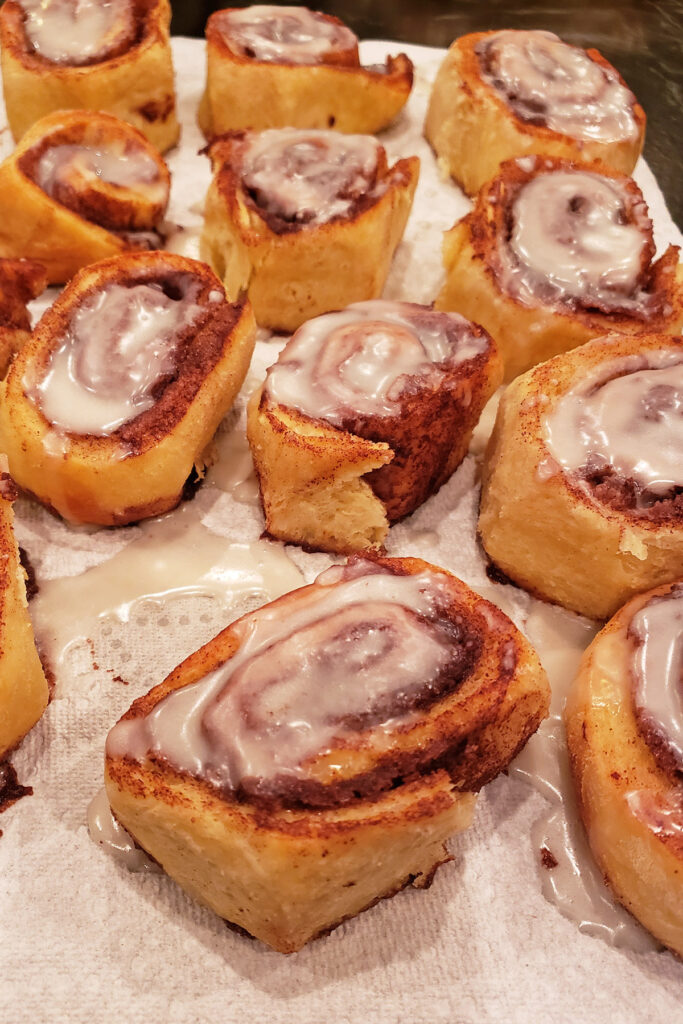 Like most people with a lot more time at home these days, I've been doing more cooking than ever. The most ambitious dish I've made is cinnamon rolls from scratch for the first time, which I did for Easter. (I used the recipe from Mark Bittman's How to Bake Everything.) While they were time-intensive, they weren't hard. It's probably just as well that they are so time-intensive because they're so good. I also made How Sweet Eat's garlic naan for the first time, which is much easier and ridiculously good. I made it with Pinch of Yum's tandoori-inspired chicken, which I've made before and is always a winner.
Otherwise, we've been rotating through a lot of our staple favorites, including chicken and dumplings, Korean beef bowls, Olive Garden-inspired chicken gnocchi soup, sloppy Joes, stir-fries, and cheesy spinach sausage calzones. Of course, peanut sesame Ramen noodles remain in my weekly lunch rotation. We live even closer to a butcher than the grocery store. They've remained well-stocked, so we've been grilling regularly as well.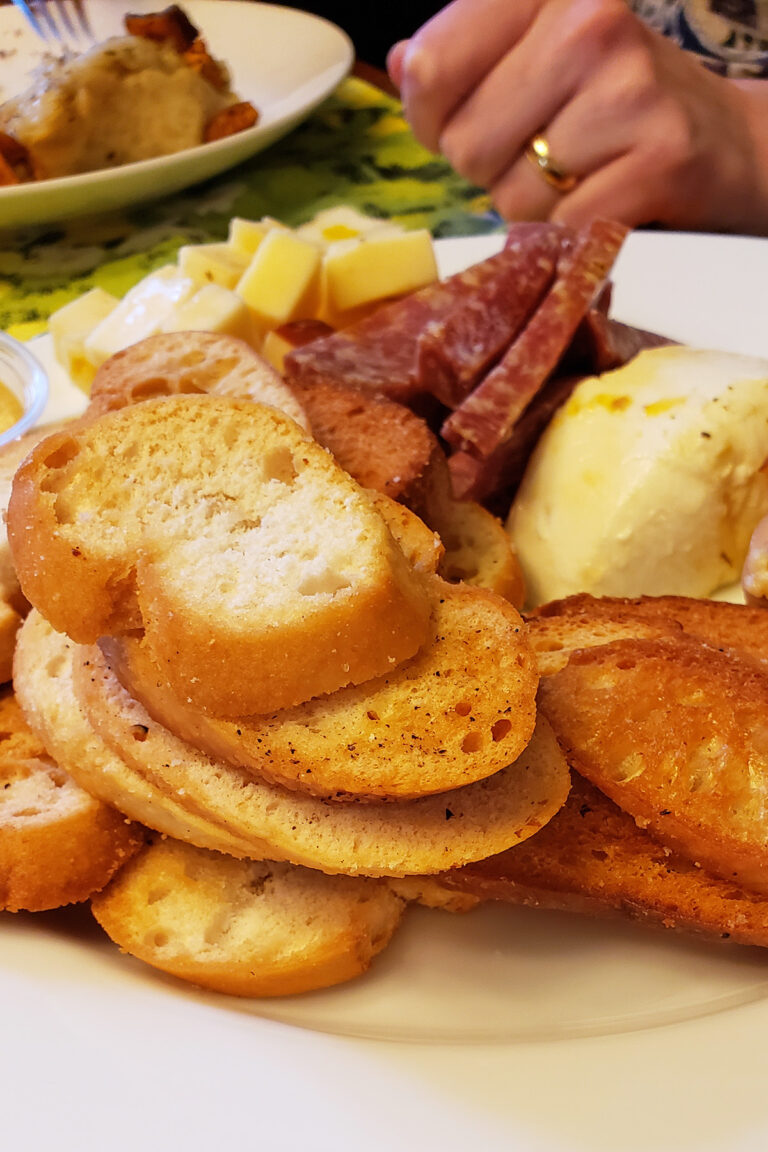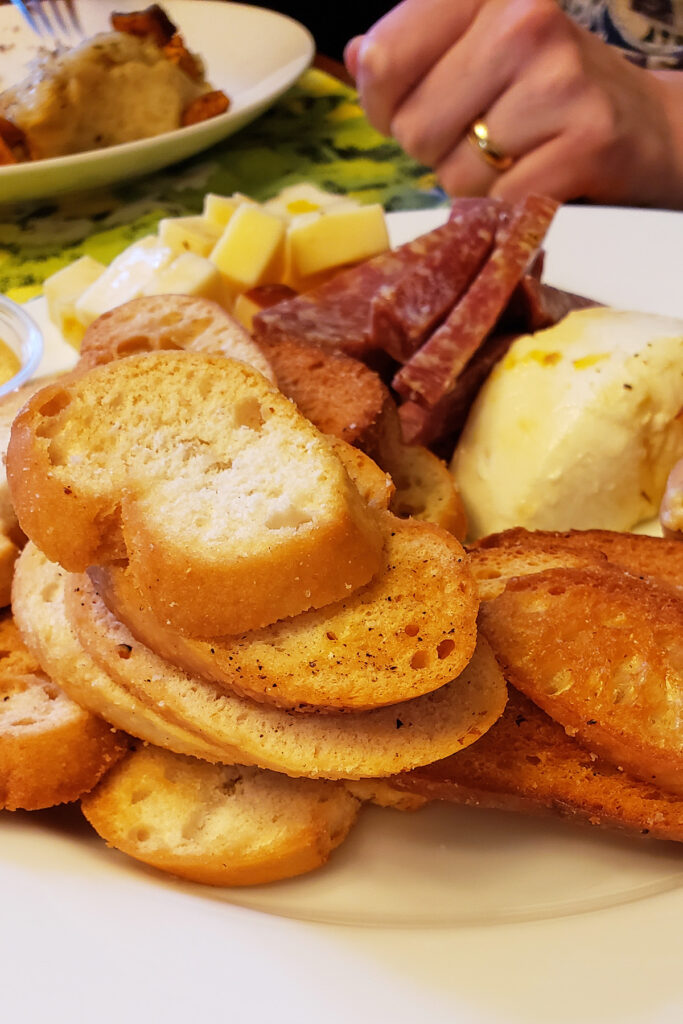 We've mostly been eating at home but have done a handful of takeout or delivery food nights, including the above pictured Butcher and Barrel. Honestly, it was a huge treat being able to enjoy their food at home. Normally, we'd have to arrange a babysitter to eat out at that type of restaurant. The food was top-notch as always.
Finally, I've been cleaning and organizing all the things, which is why I got inspired to put together deep cleaning kitchen tasks and deep cleaning bathroom tasks posts. I'm working on a few similar posts for other rooms in the house. It's definitely ironic that my house has never been cleaner than it is right now when absolutely no one is visiting. As we're here so much right now, it's made our home life more enjoyable at least.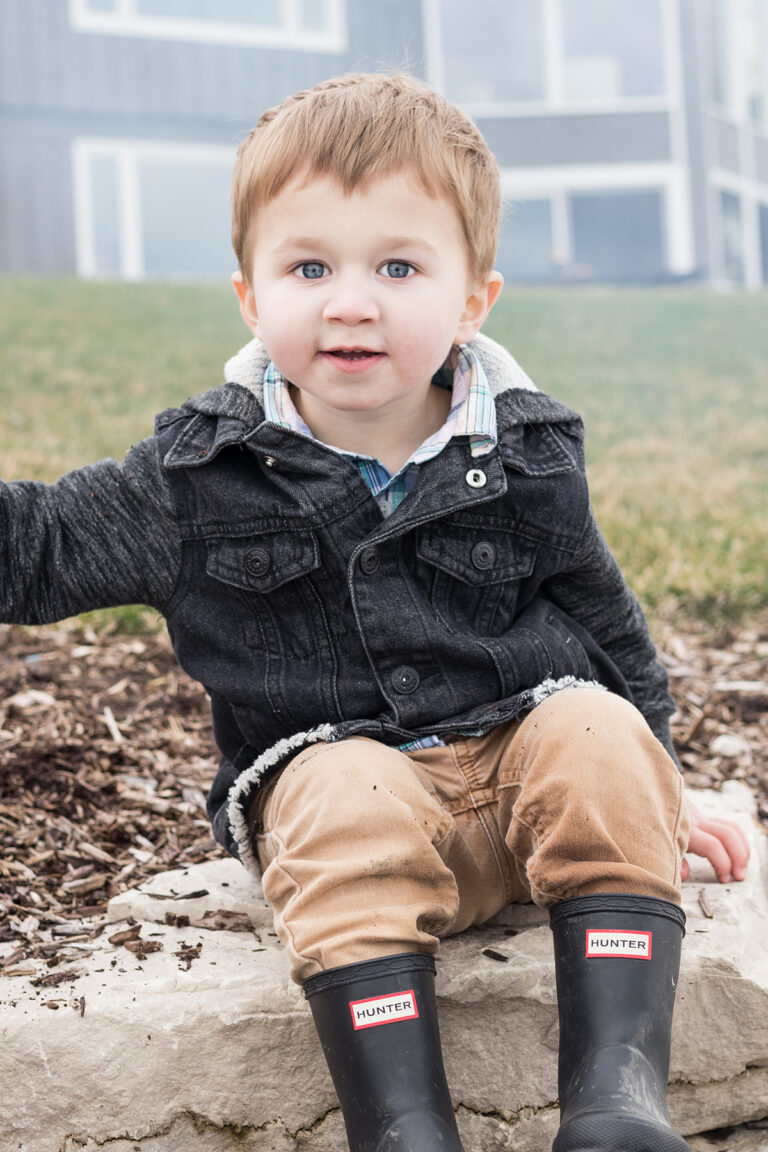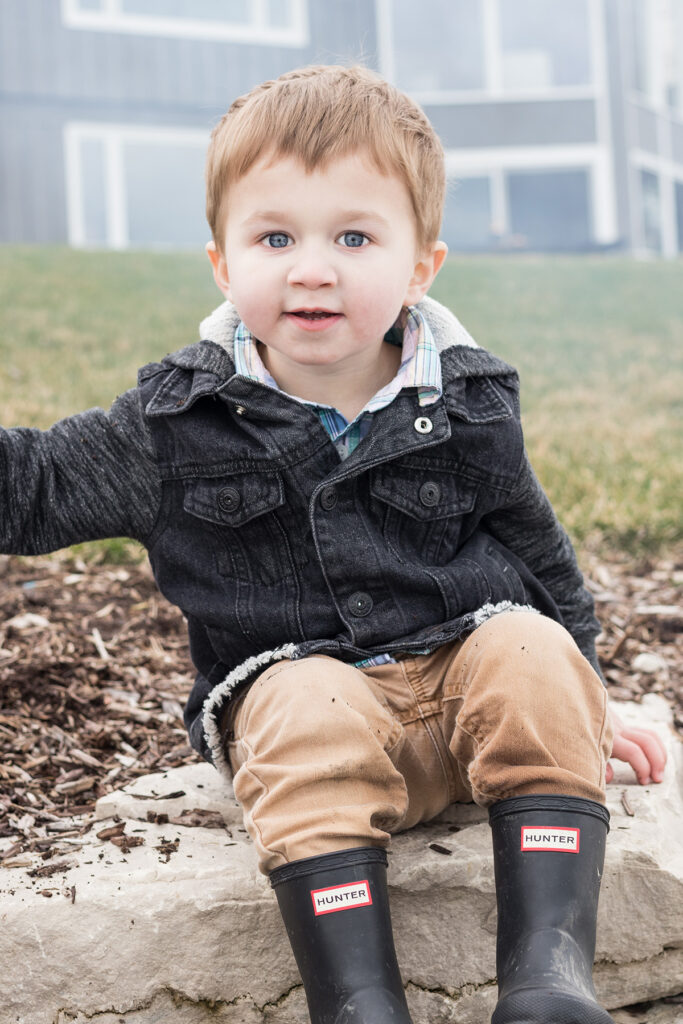 [Disclaimer: There are a few affiliate links in this post. Thanks for your support!]
Head to the family section of the blog for all of my Tommy baby toddler/updates, general family updates, and other family happenings.