The 2020 Mitchell Park Domes train show, Attack of the Giant Monsters 2, is up and running in the Mitchell Park Domes through March 29.
The annual Mitchell Park Domes train show is a must-see exhibit for train enthusiasts of all ages. Model trains run throughout the show dome, which is filled with stunning floral displays as always. The train shows have some of my favorite themes. Past Domes train shows have included The Great Train Robbery, Railroad to Wonderland, and one of the all-time best Domes shows, Miniature Milwaukee. Some of the Miniature Milwaukee structures make a re-appearance in Attack of the Giant Monsters 2.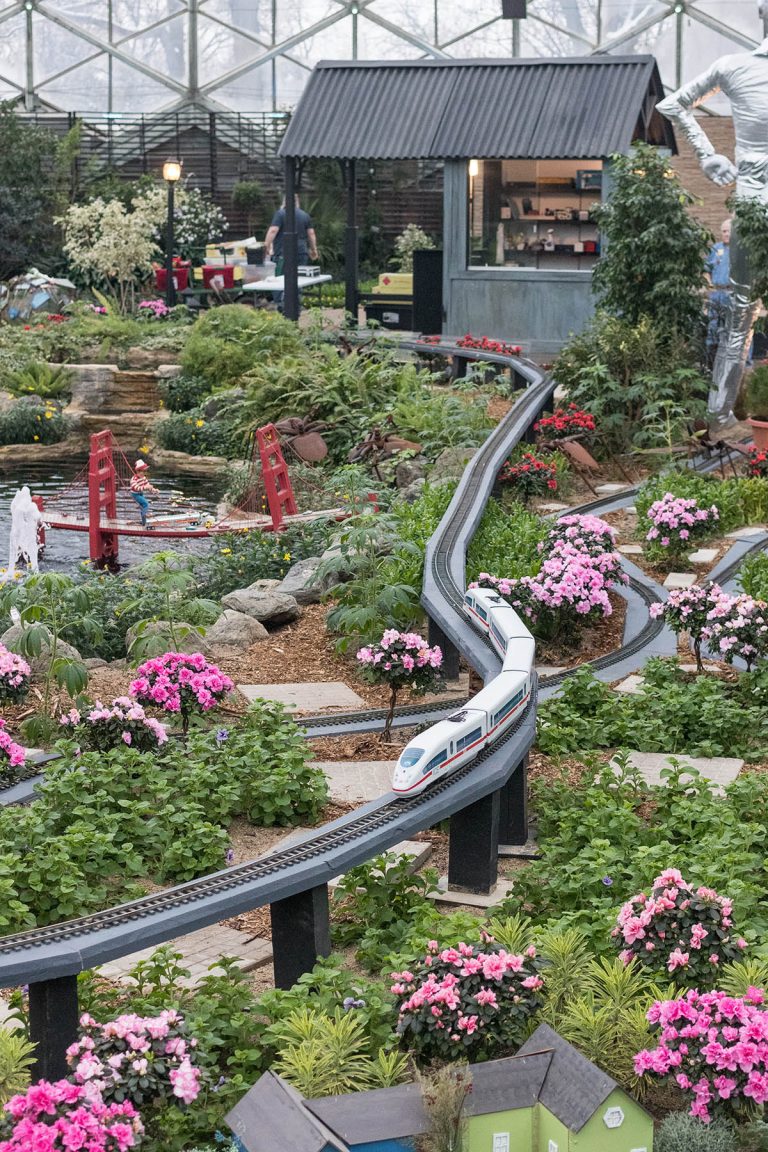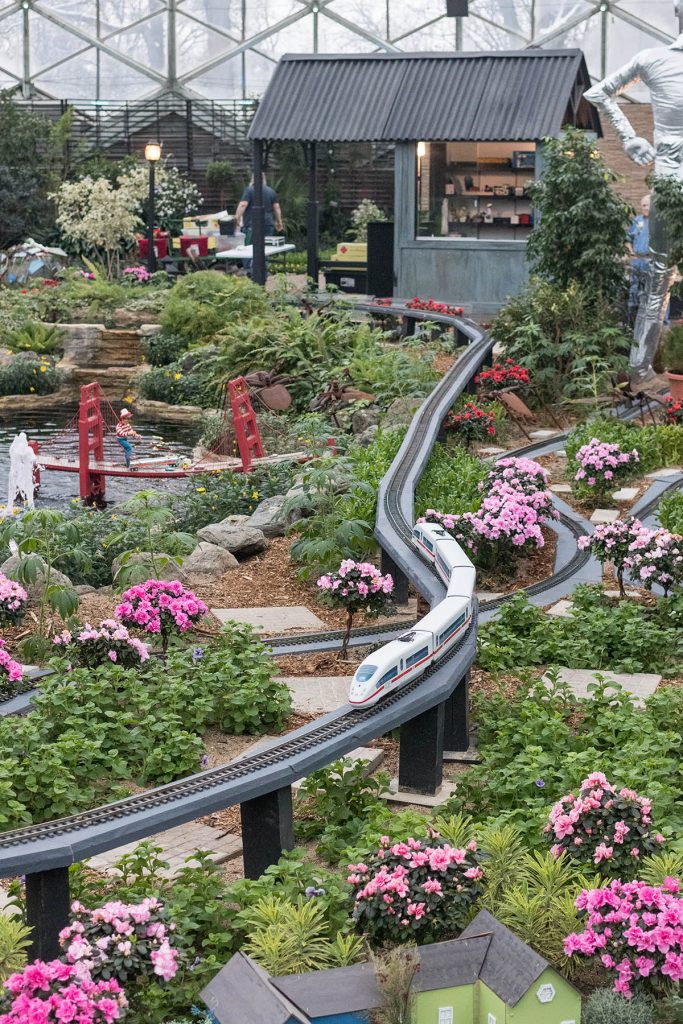 Attack of the Giant Monster's 2 is the Domes' sequel to their first giant monster-themed train show. Due to an unexpected closure related to structural issues in 2016, the first giant monsters show was cut very short. So they wanted to bring it back, and it's bigger and better than ever before.
The G-scale model train show features spoofs of a number of classic giant movie monsters. The train tracks wind their way through cities under attack, creatures hiding beyond plants, and other fun surprises. The garden includes miniature topiary azaleas and other varieties of dwarf evergreen trees. The flowering annuals include Acmella oleracea and carnivorous plants.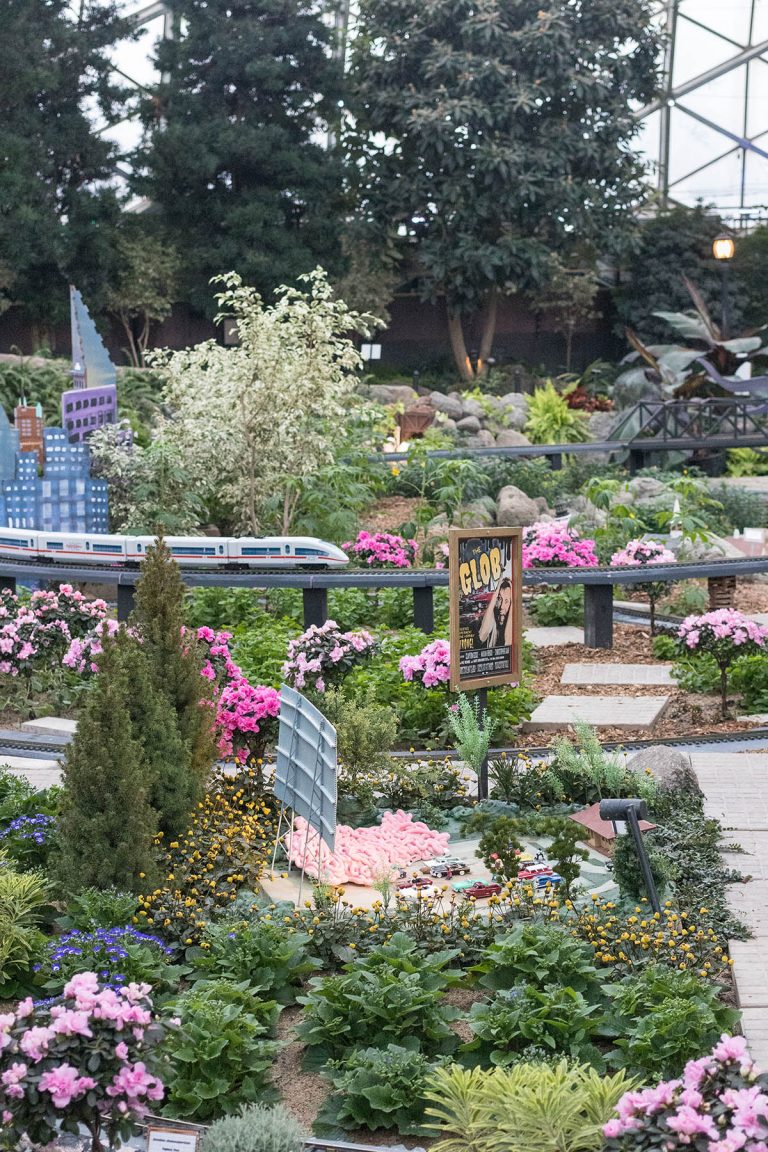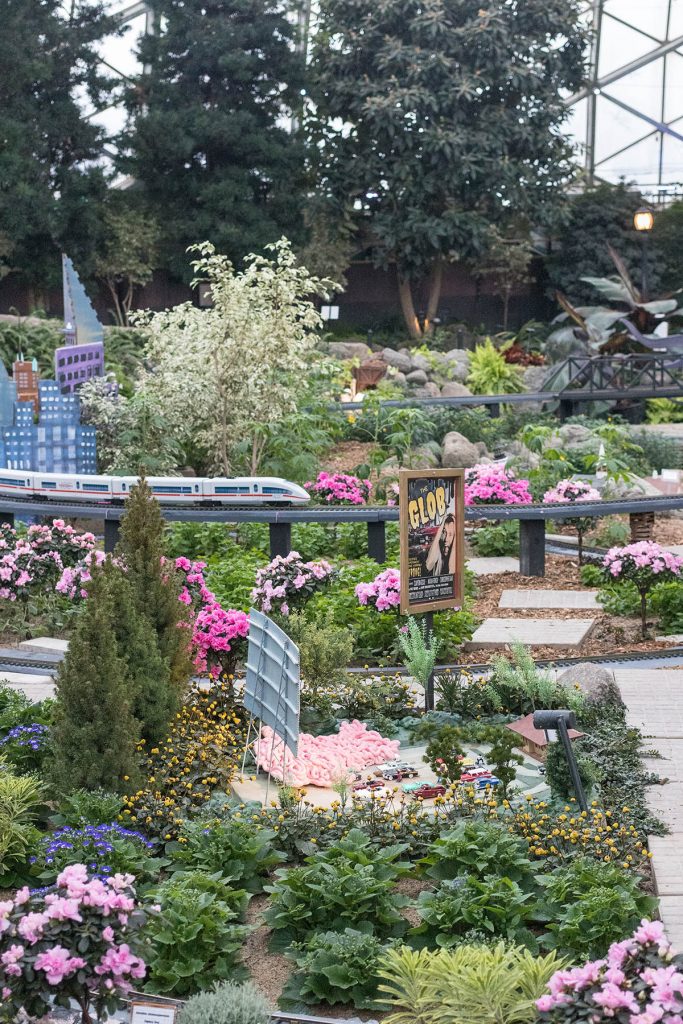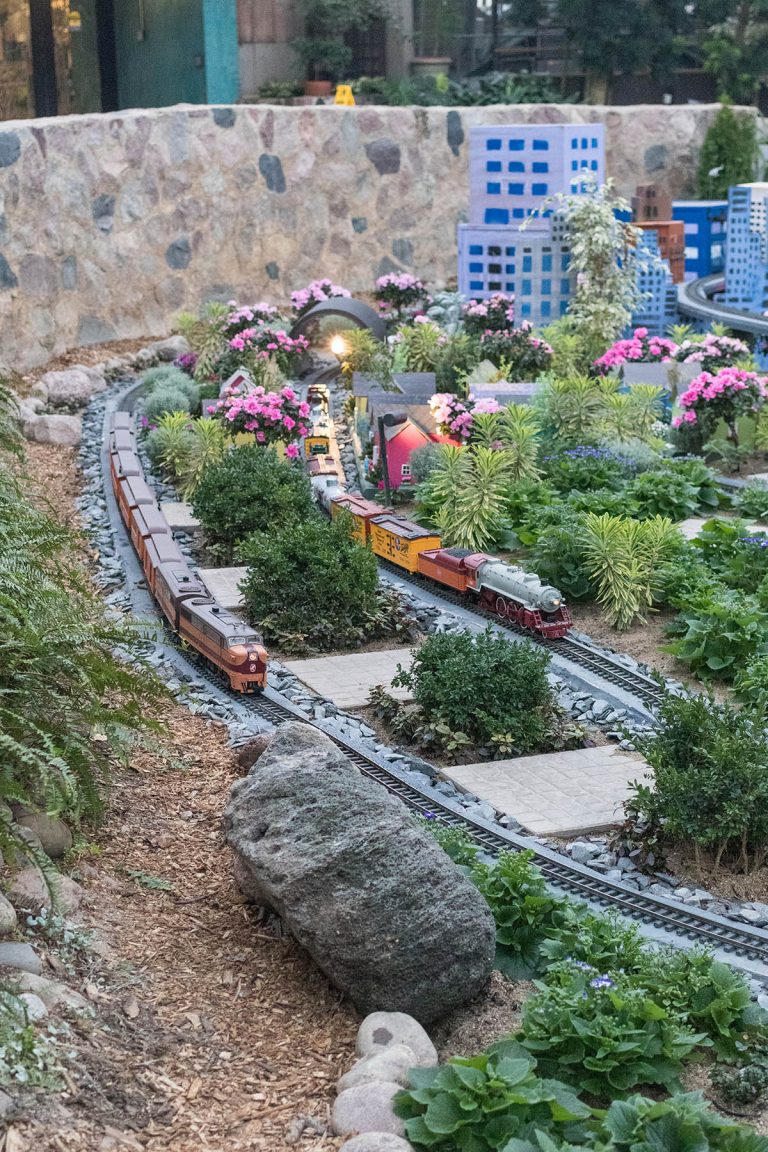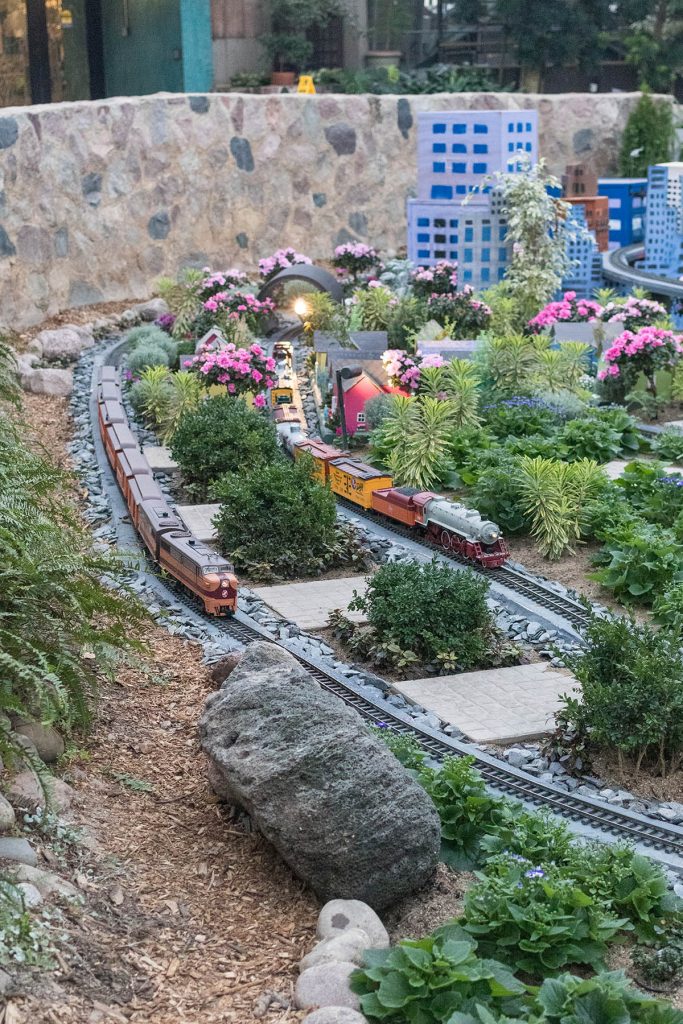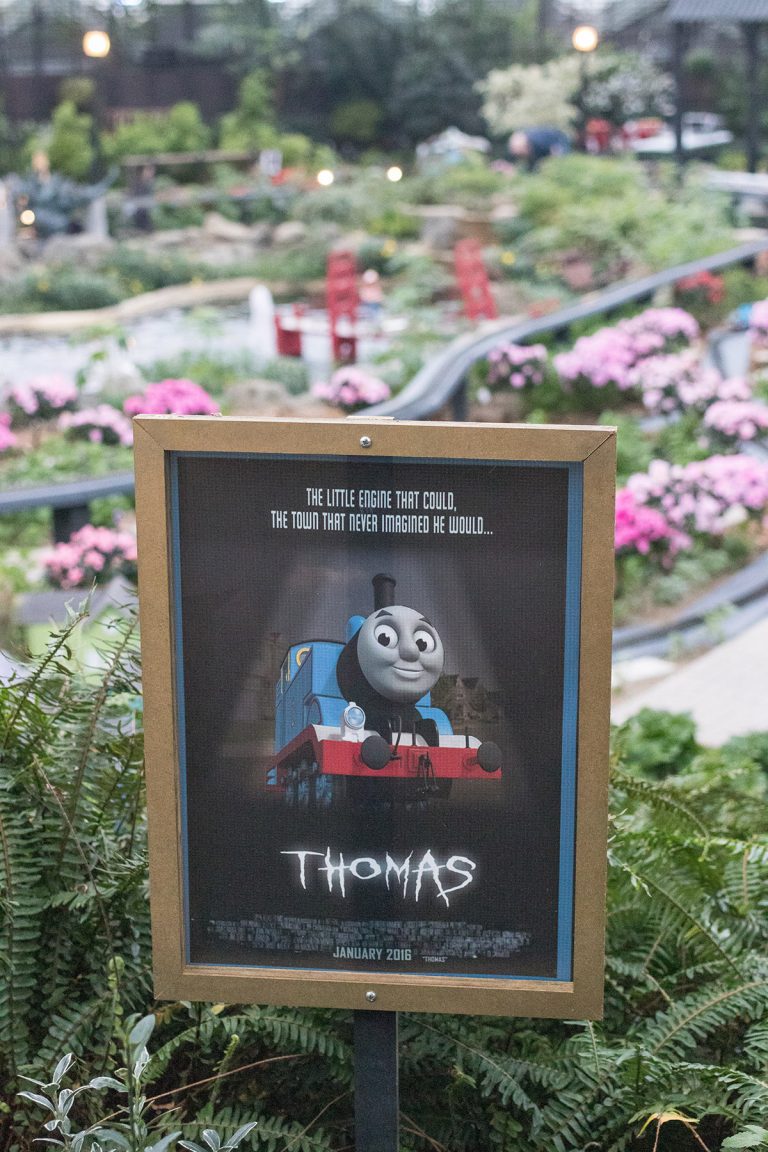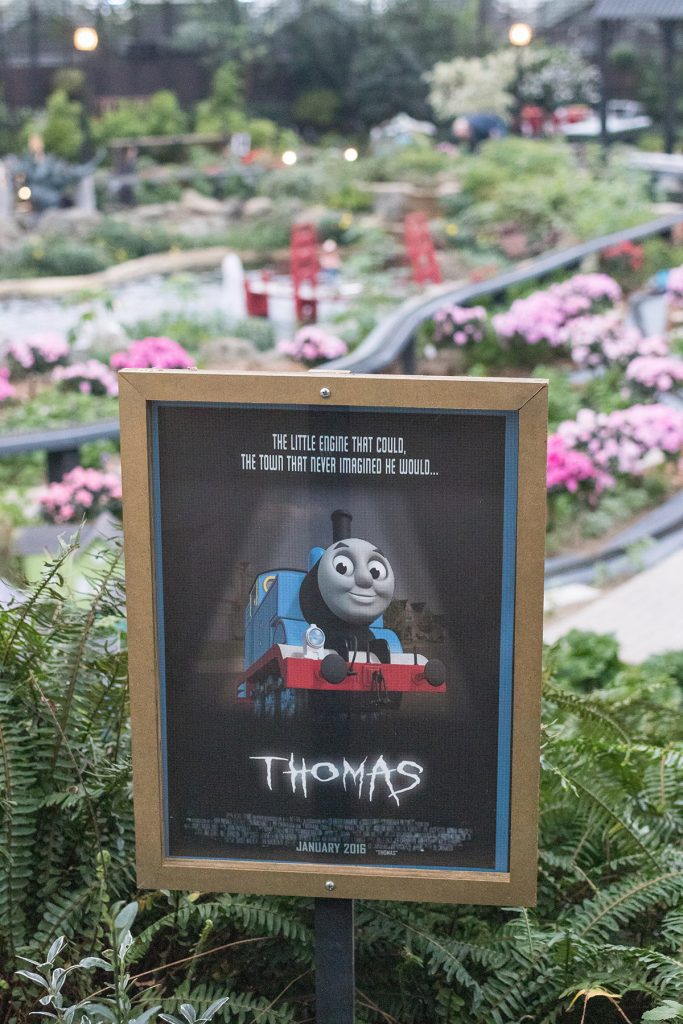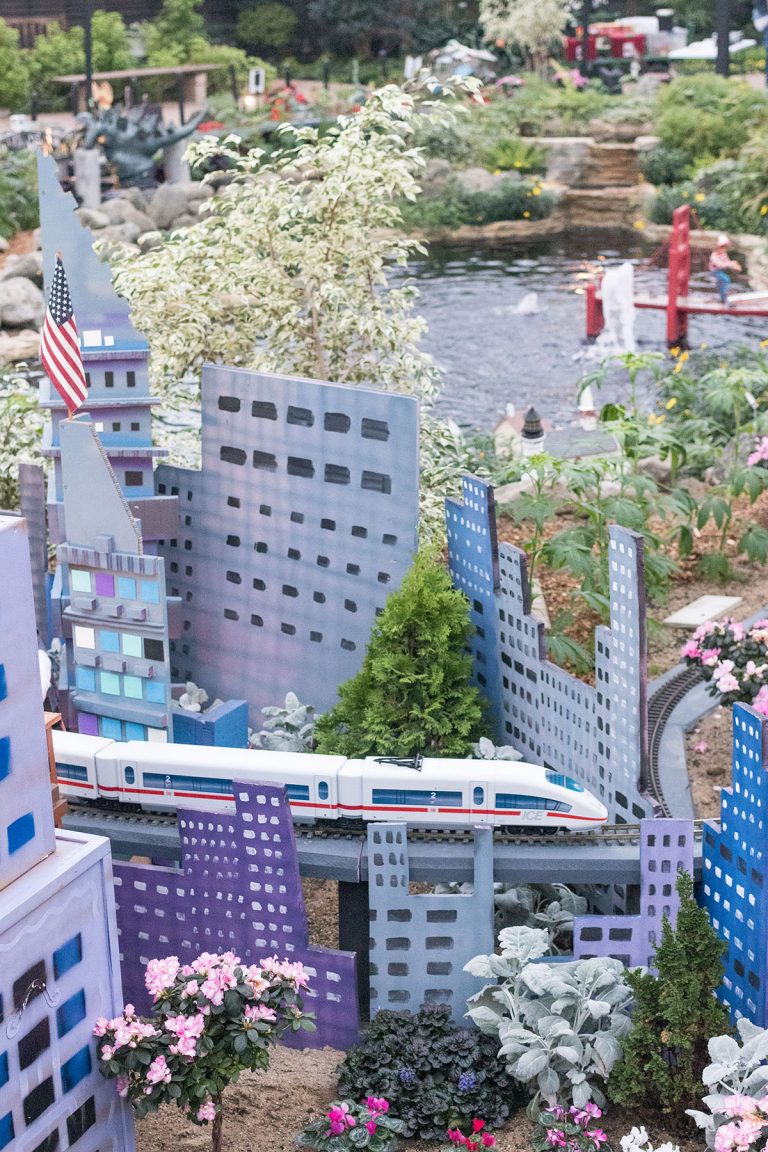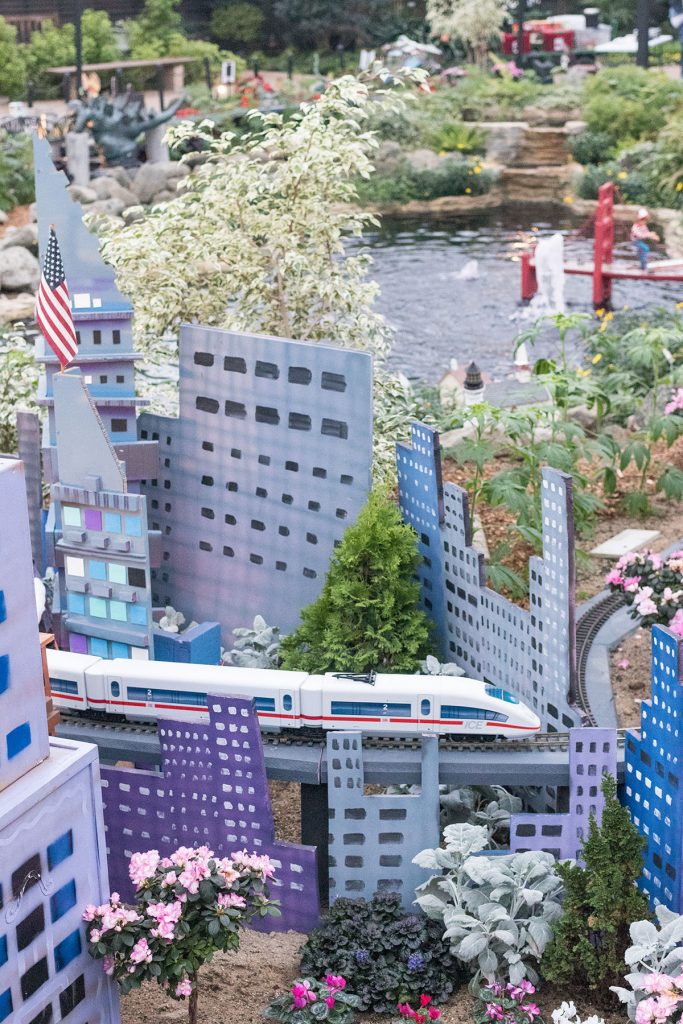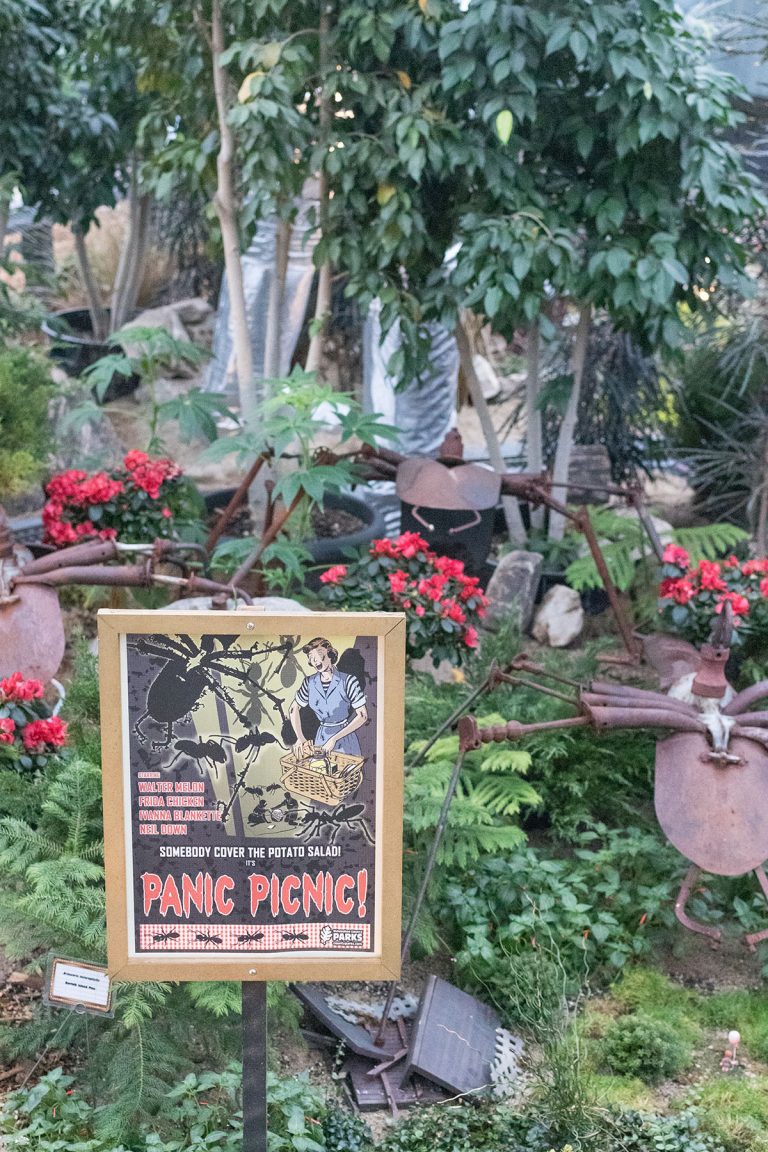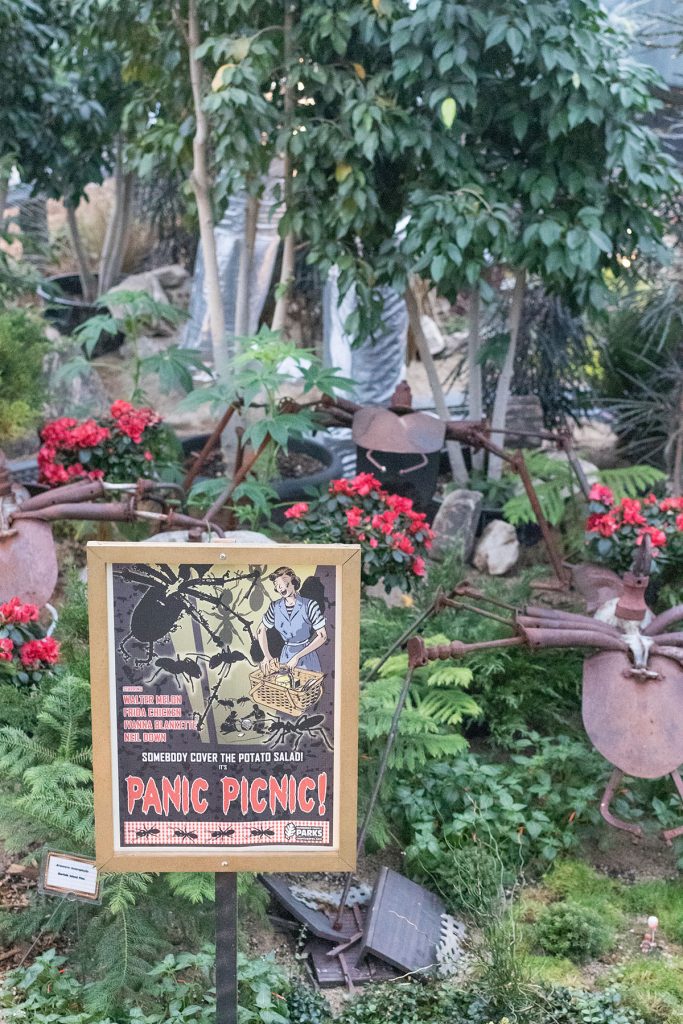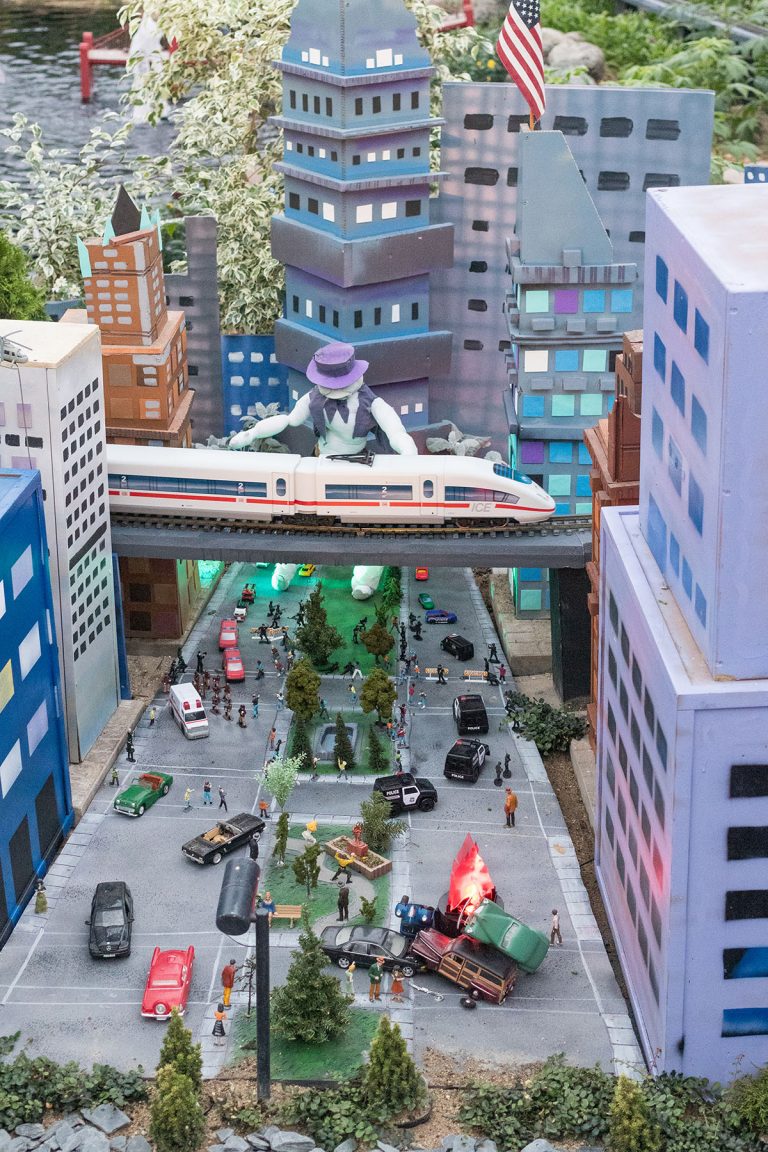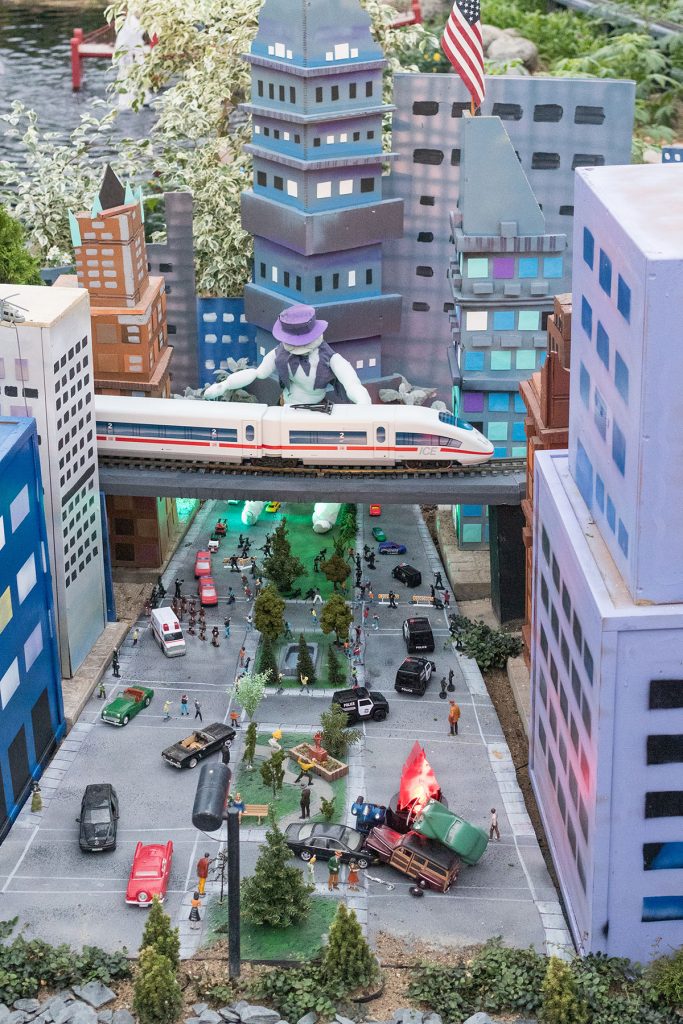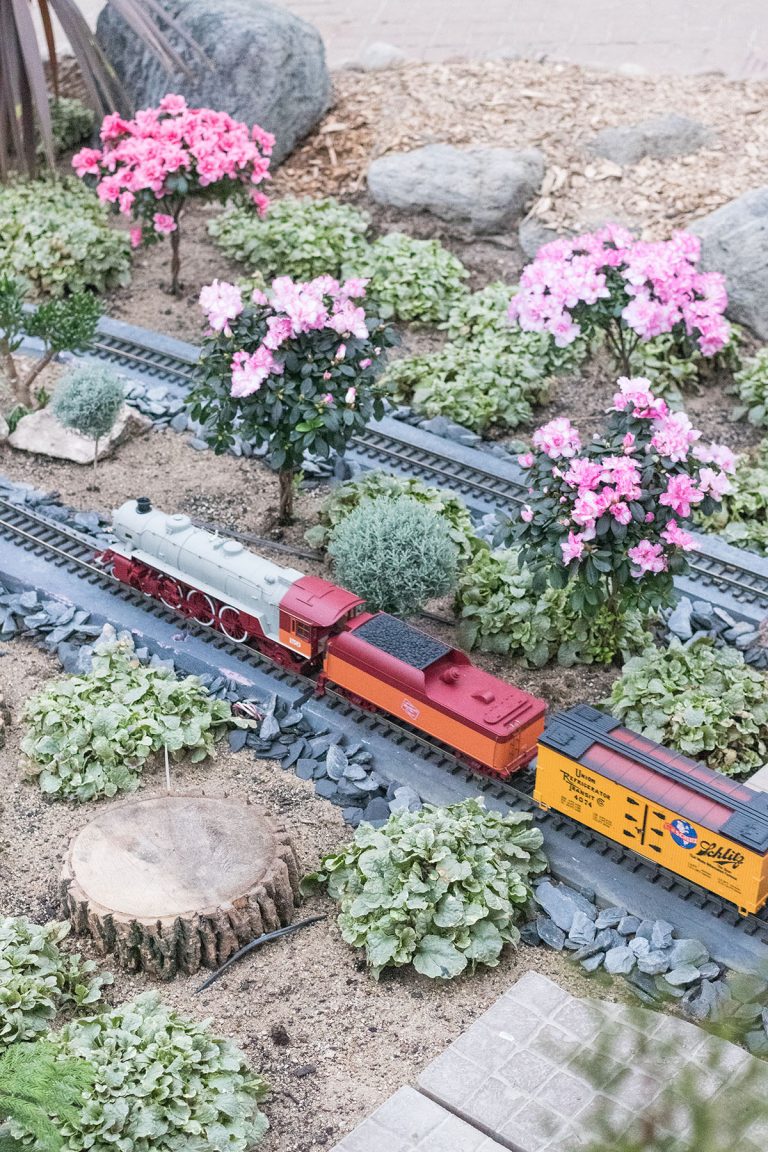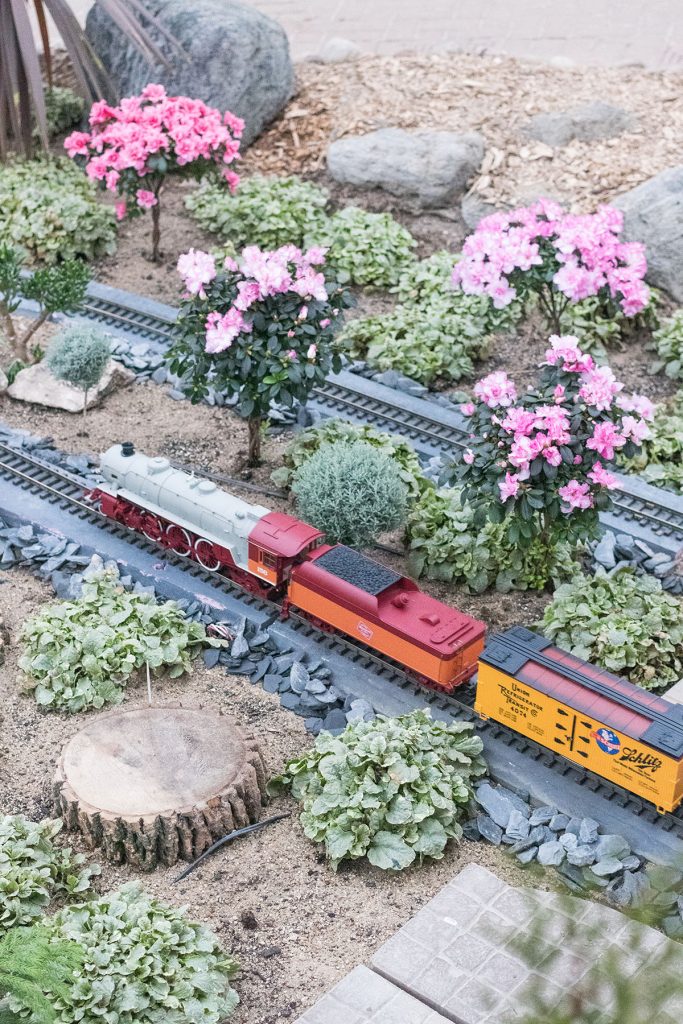 Tommy loved the giant silver spaceman. He called him a knight, and he's been saying "Knight armor Domes!" ever since.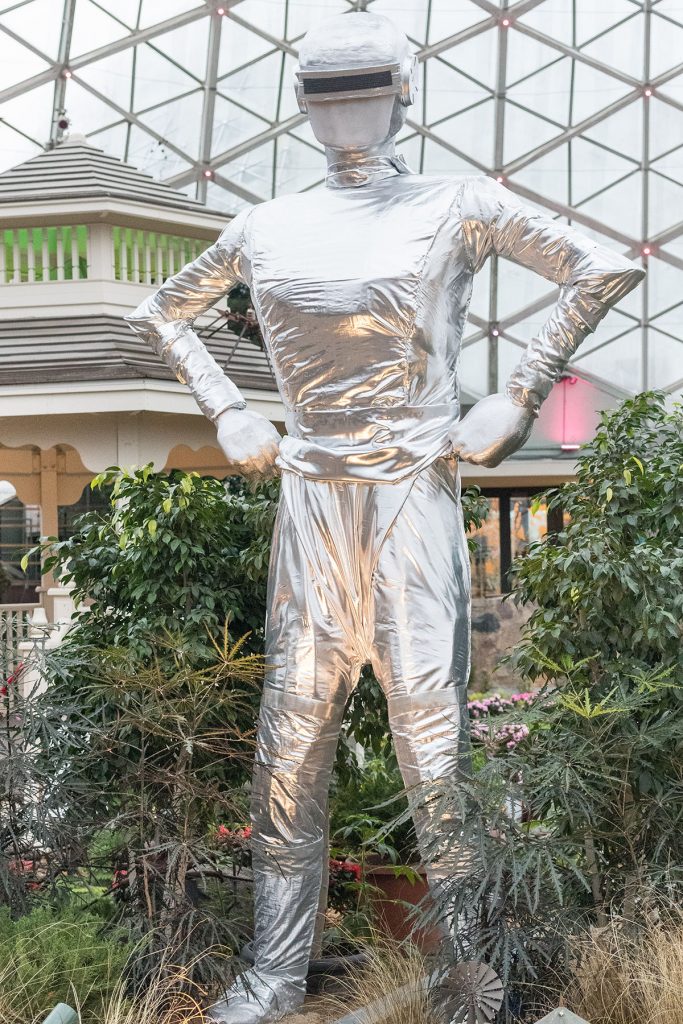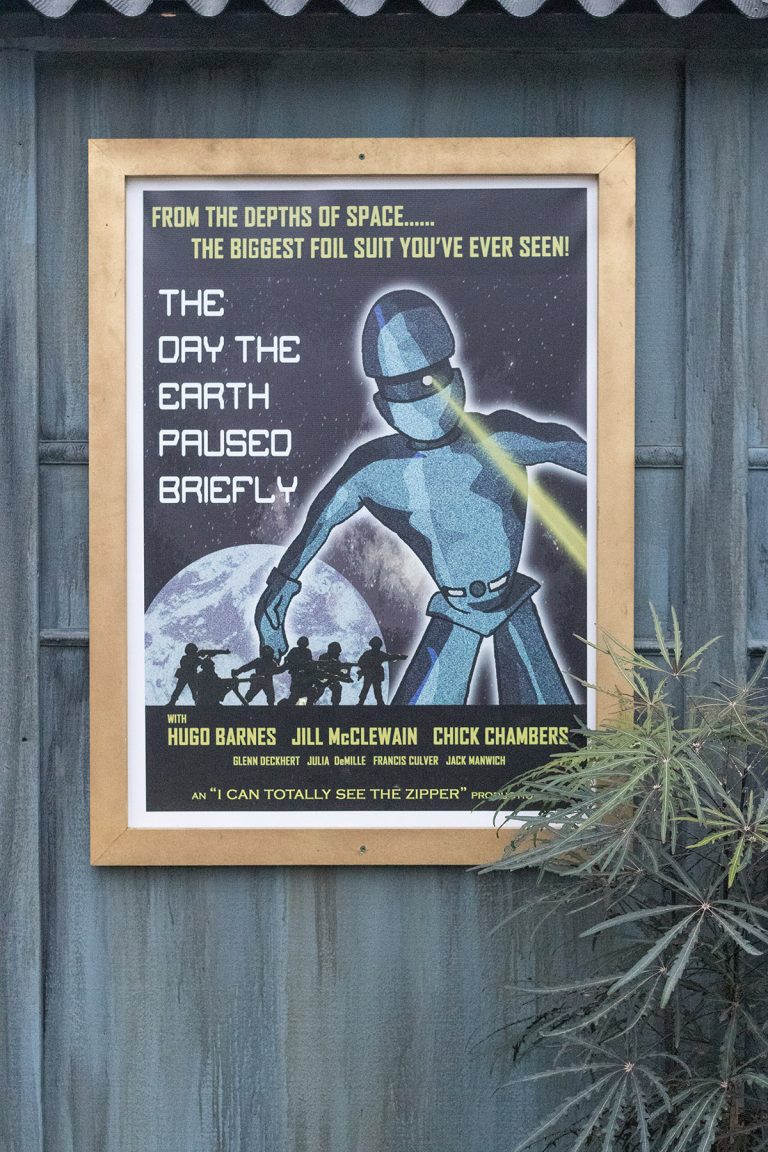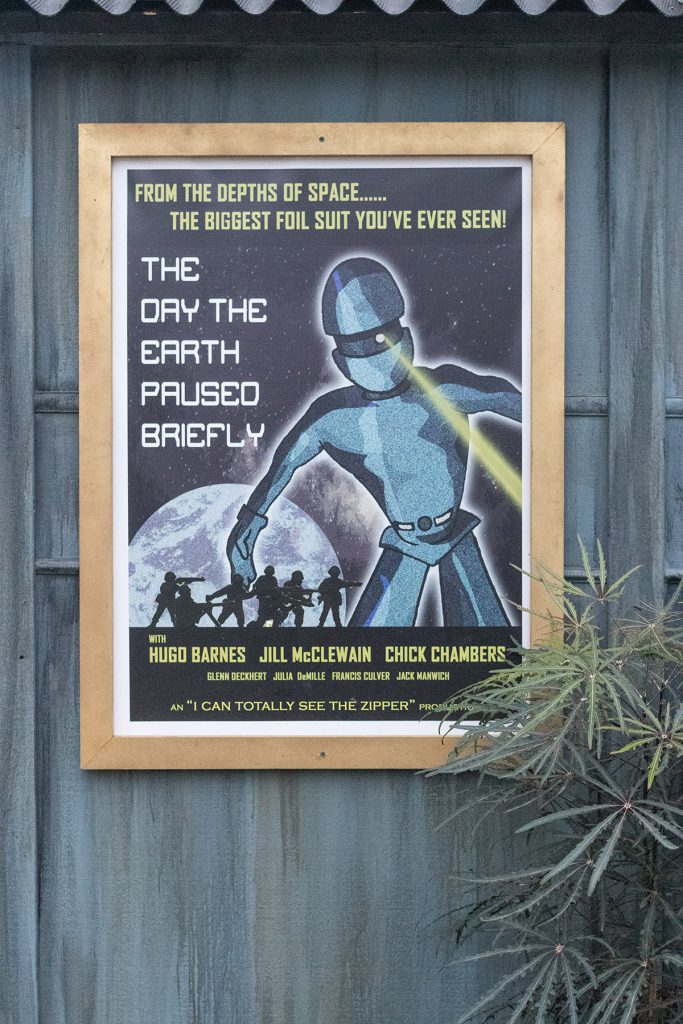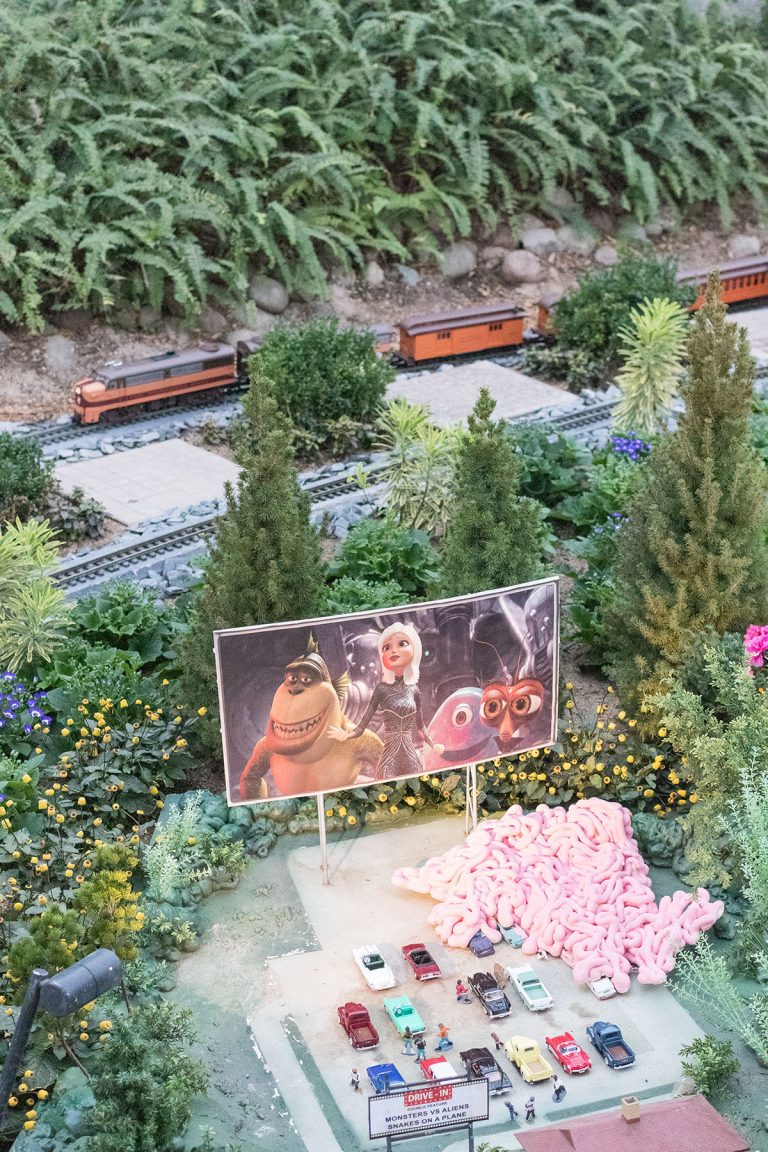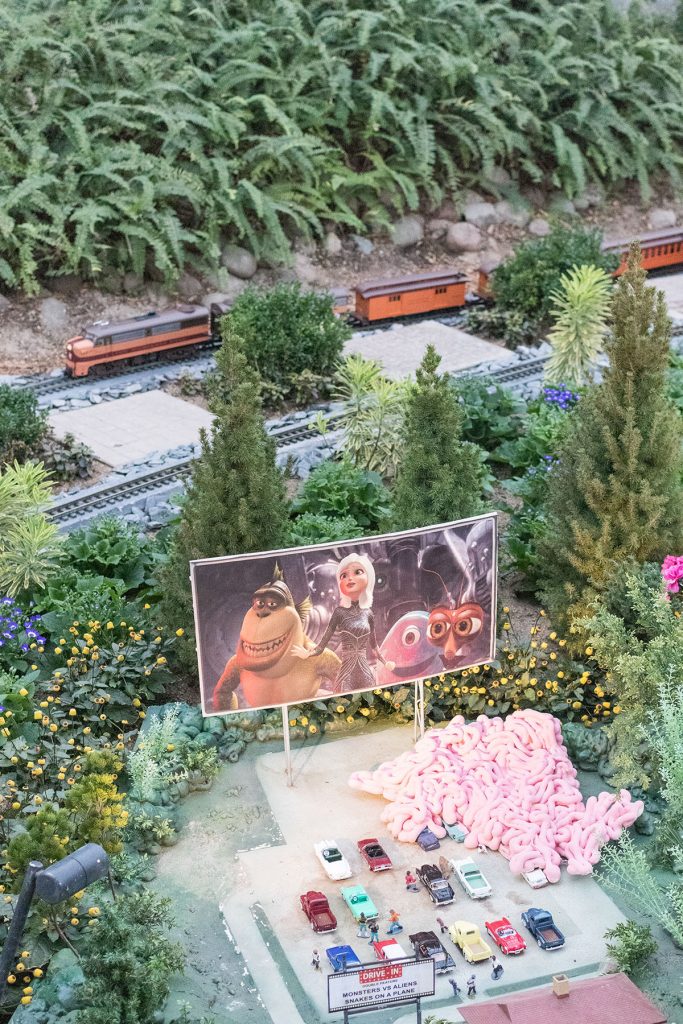 For the first time ever, I'm sharing a few pictures of the Domes at night. Somehow it took me eight years to make it to the Domes on an extended hour day and get a few night shots. Attack of the Giant Monsters is the perfect show to see at night, as you get a whole different perspective on the movie monsters.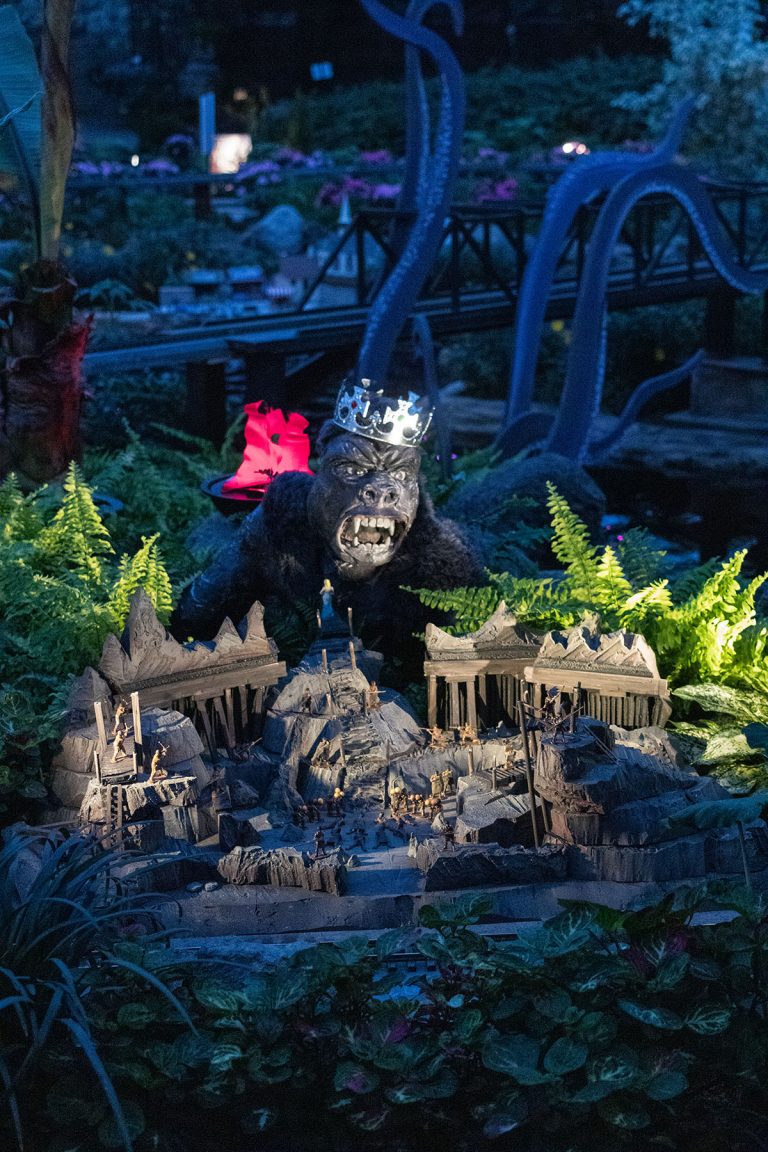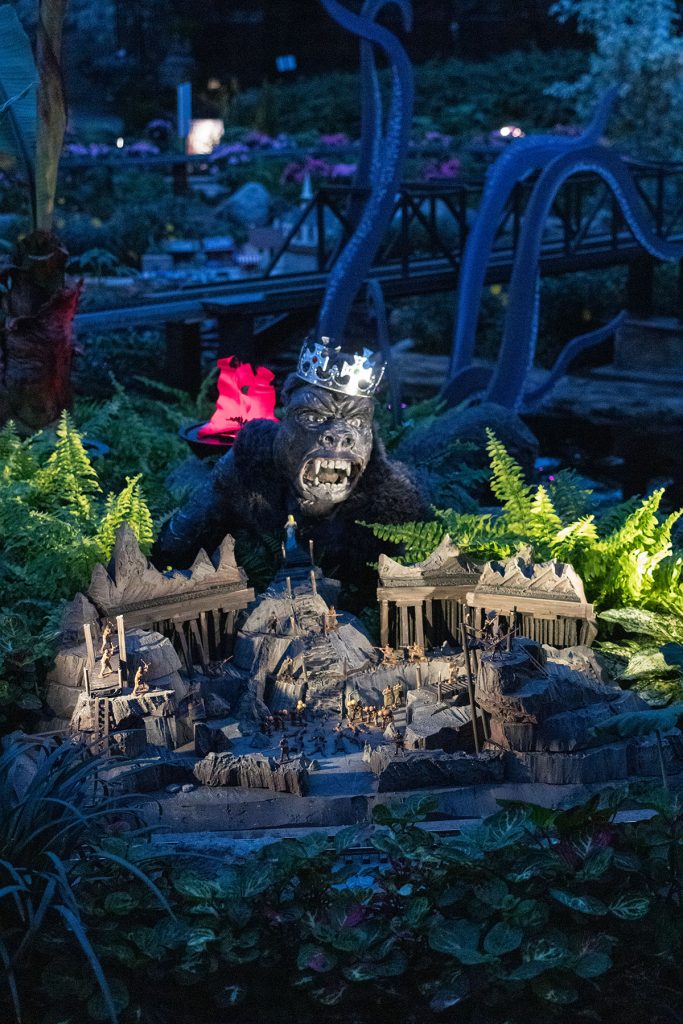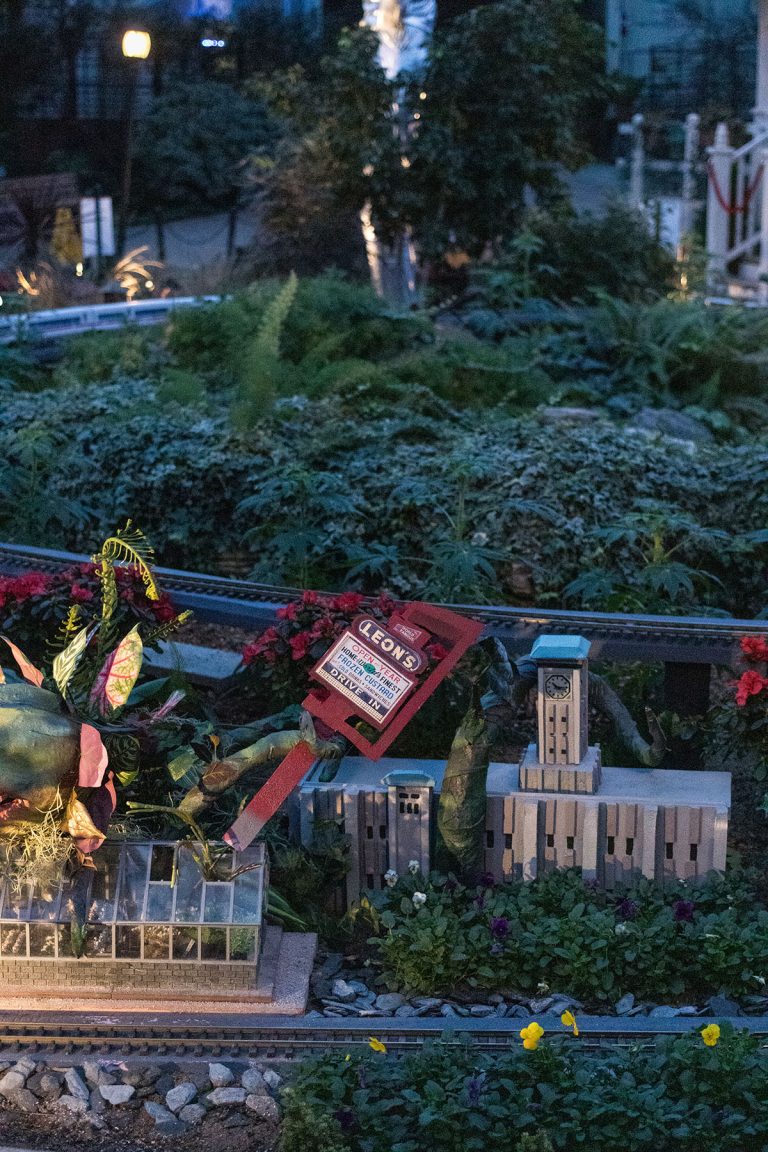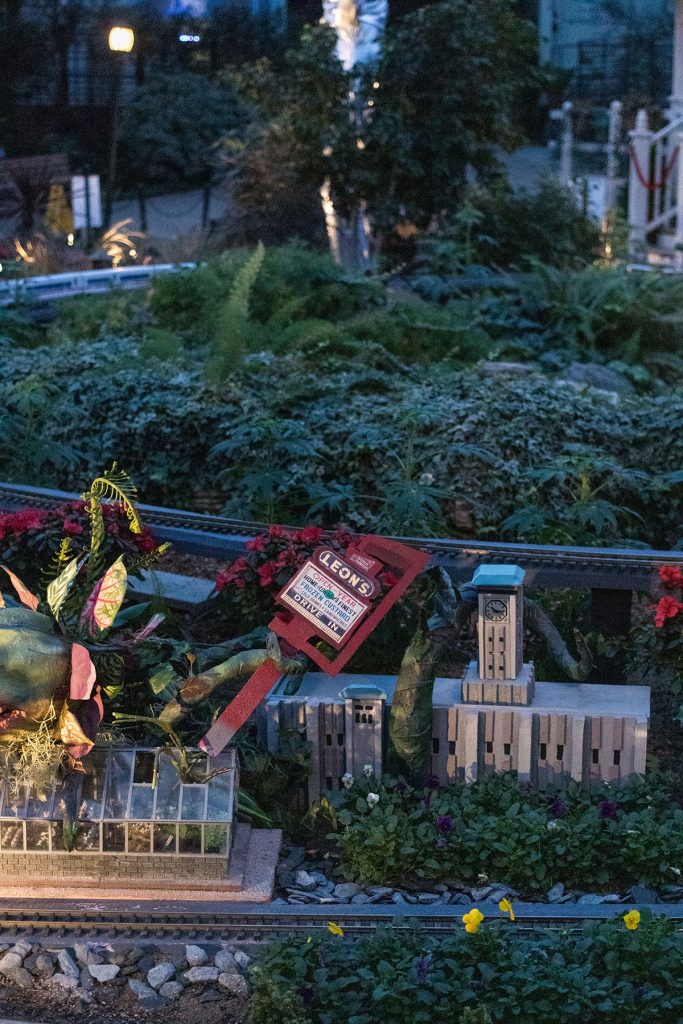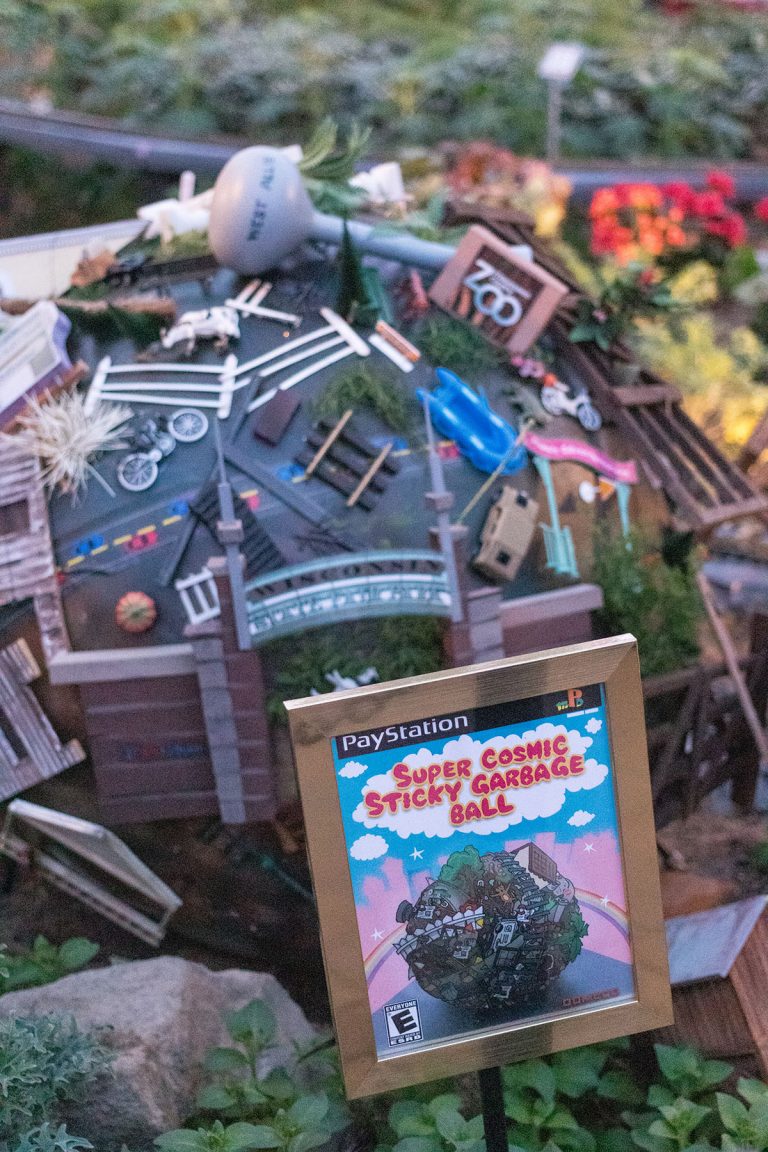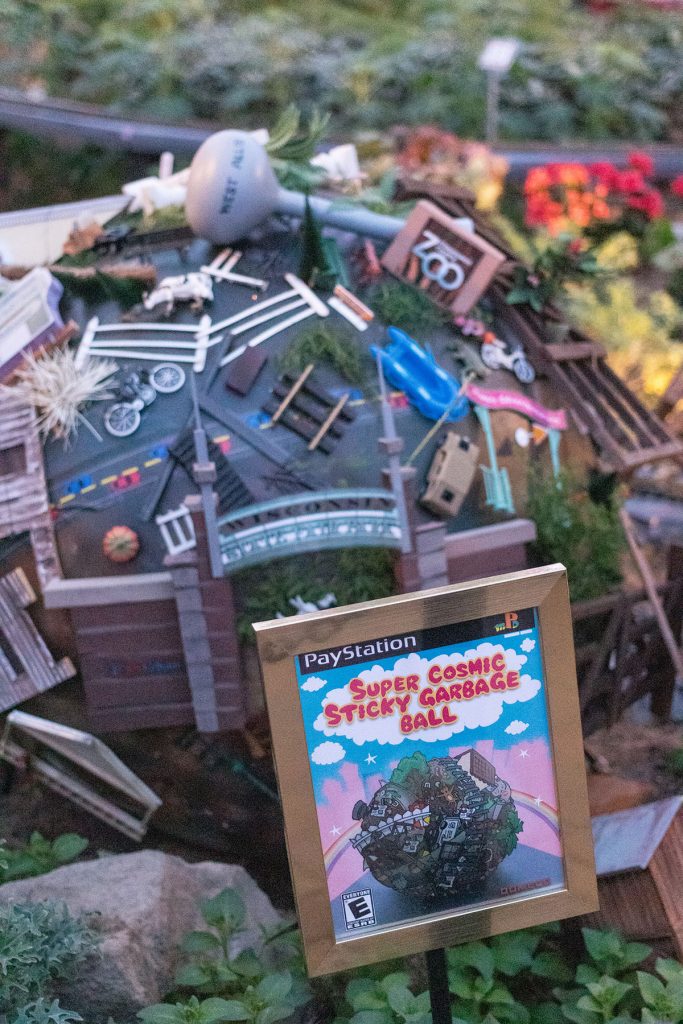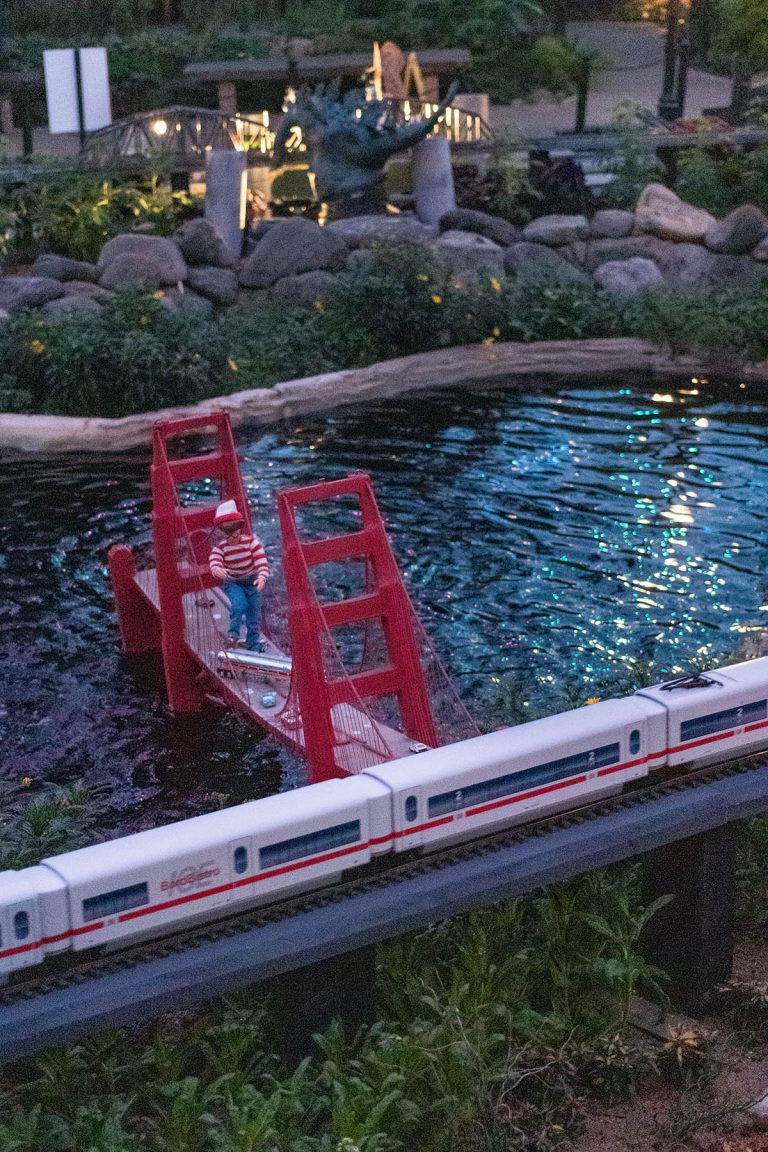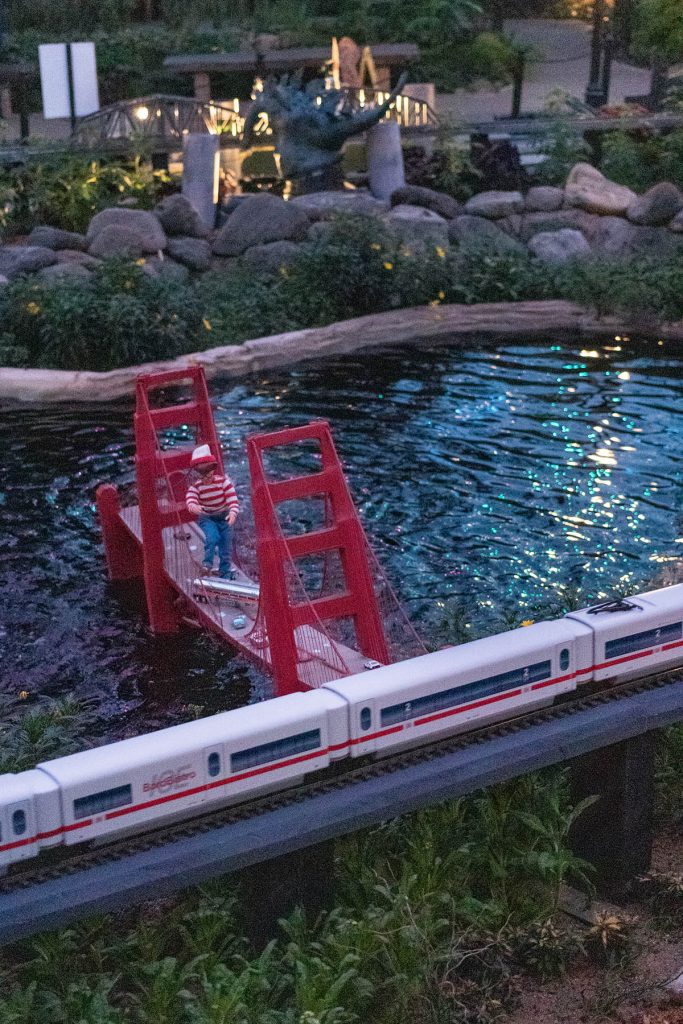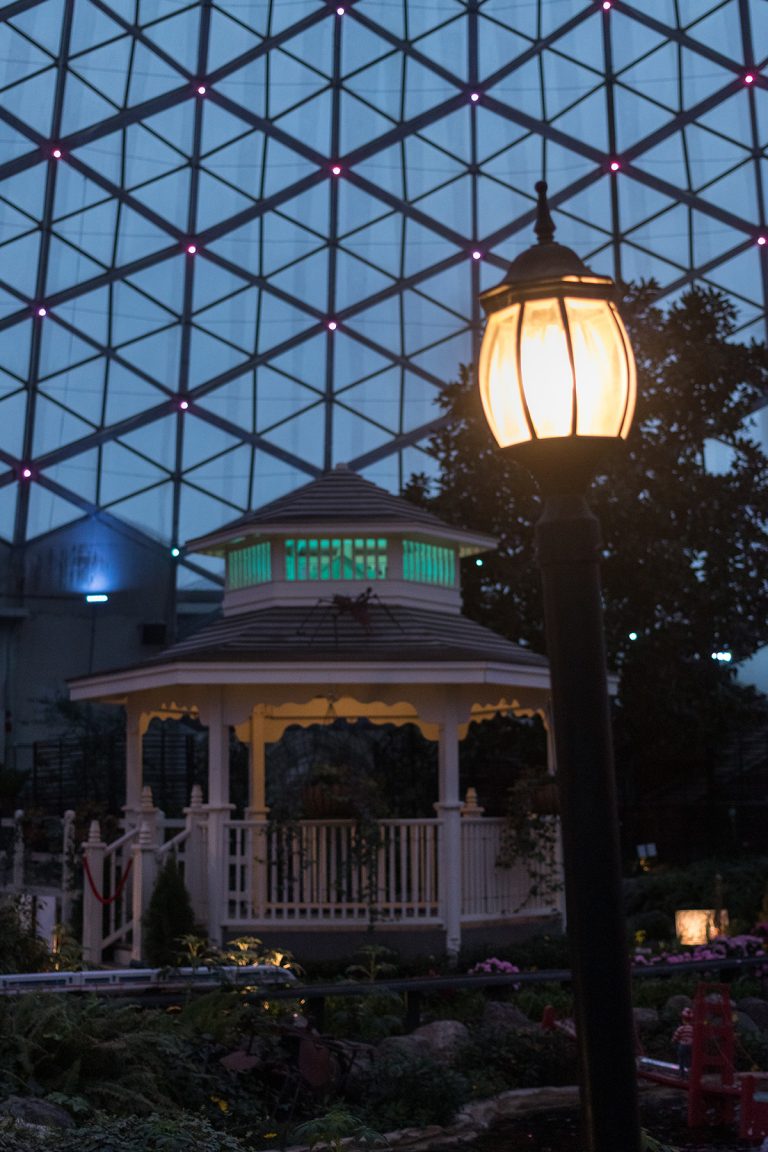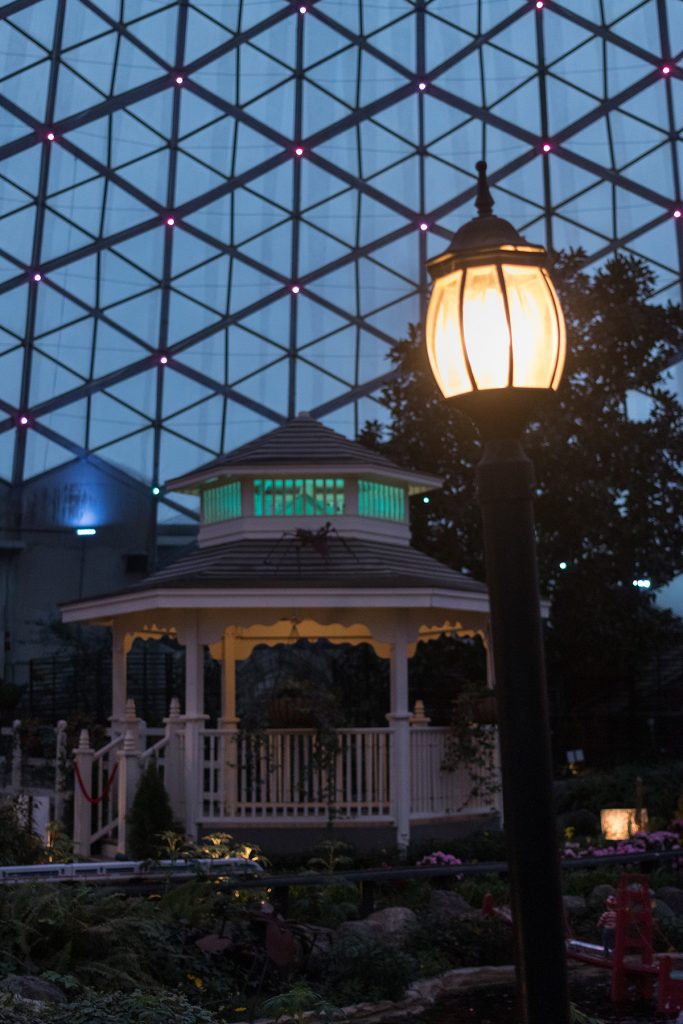 I took Tommy to the previous two train shows. But this is the first year that he's really been into trains, and he got so much more out of it. He especially loved the Thomas trains. We'll definitely be going back at least one or two more times.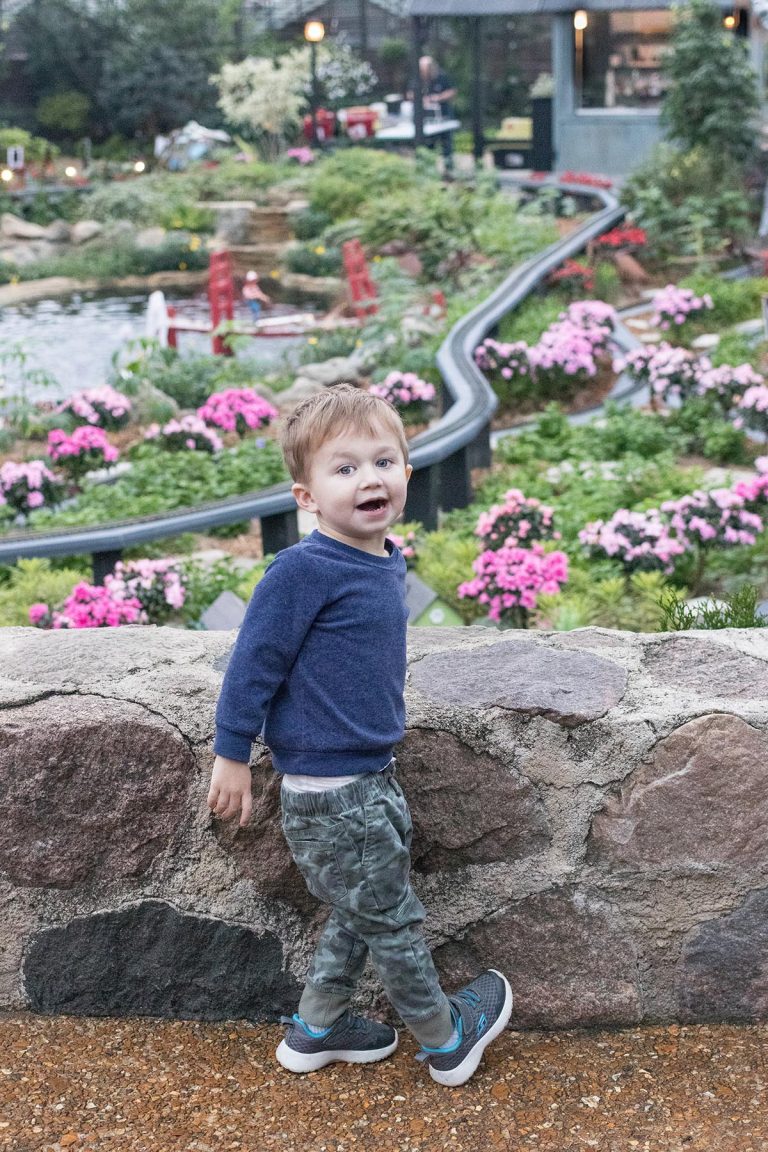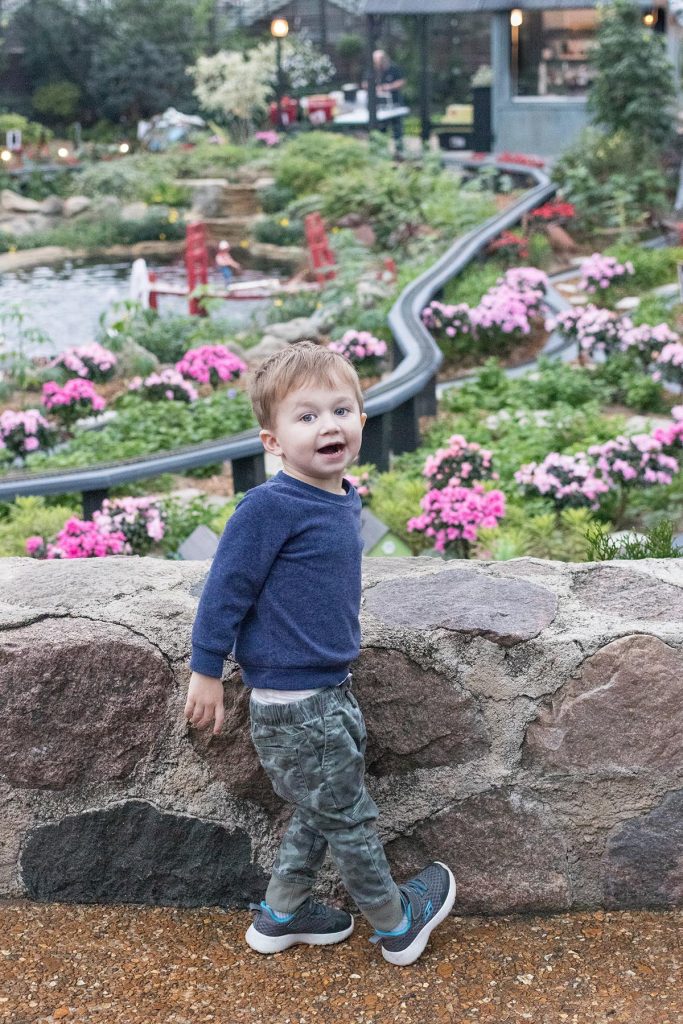 Tommy makes friends everywhere he goes.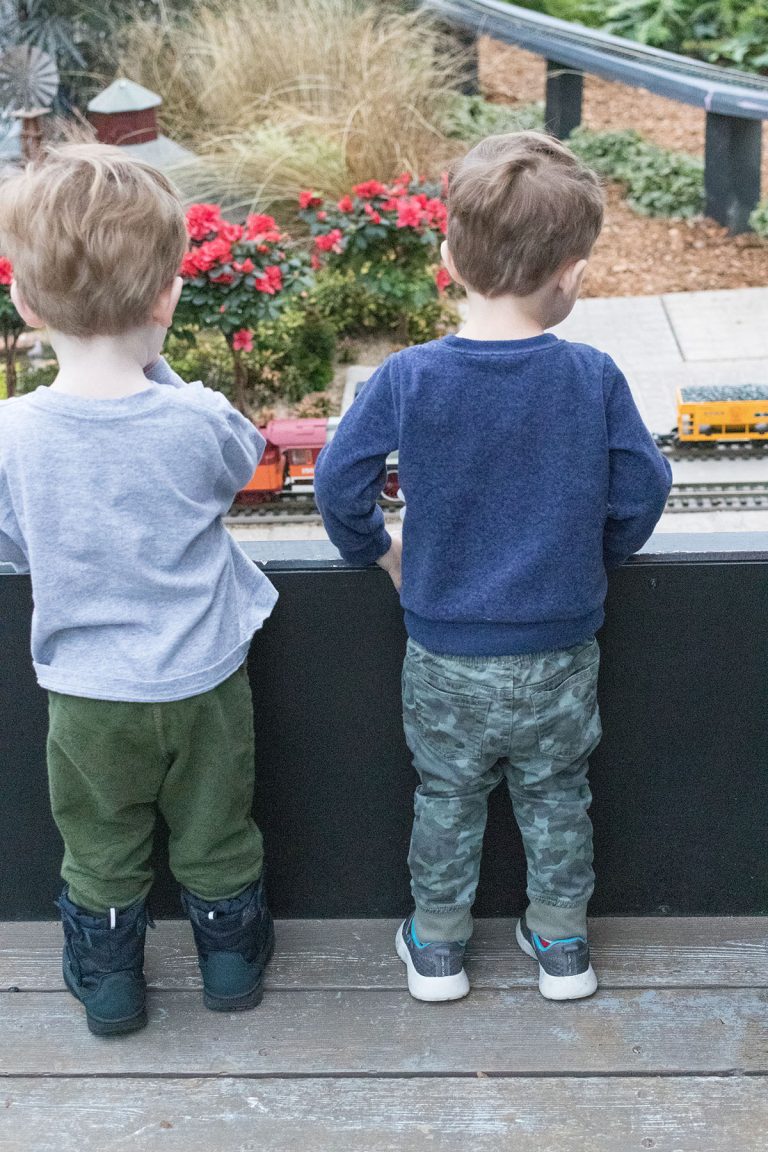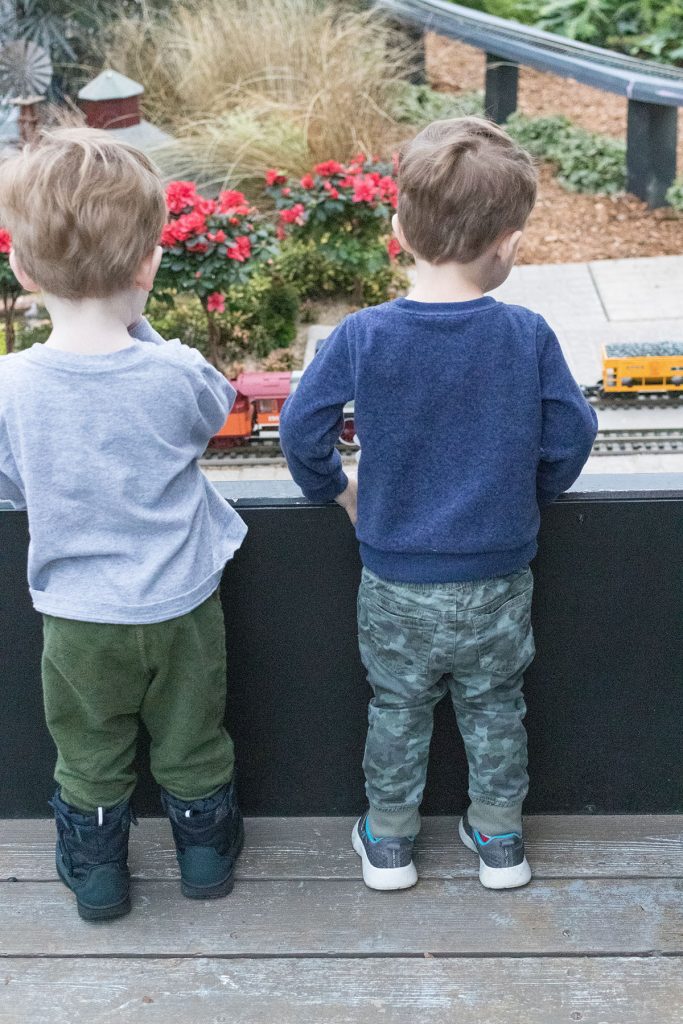 Attack of the Giant Monsters 2 Train Show runs from January 18-March 29. It's the perfect outing for any family with train enthusiasts!
Milwaukee County residents get in free at the Mitchell Park Domes the first Thursday of every month, except major holidays. Consult the website for more details about current hours, admission, and upcoming special events.
Previous Domes shows:
For more local happenings, visit the Wisconsin section of my blog.