I'm taking you on a little tour of the fall floral show at the Mitchell Park Domes, Hundred Acre Wood.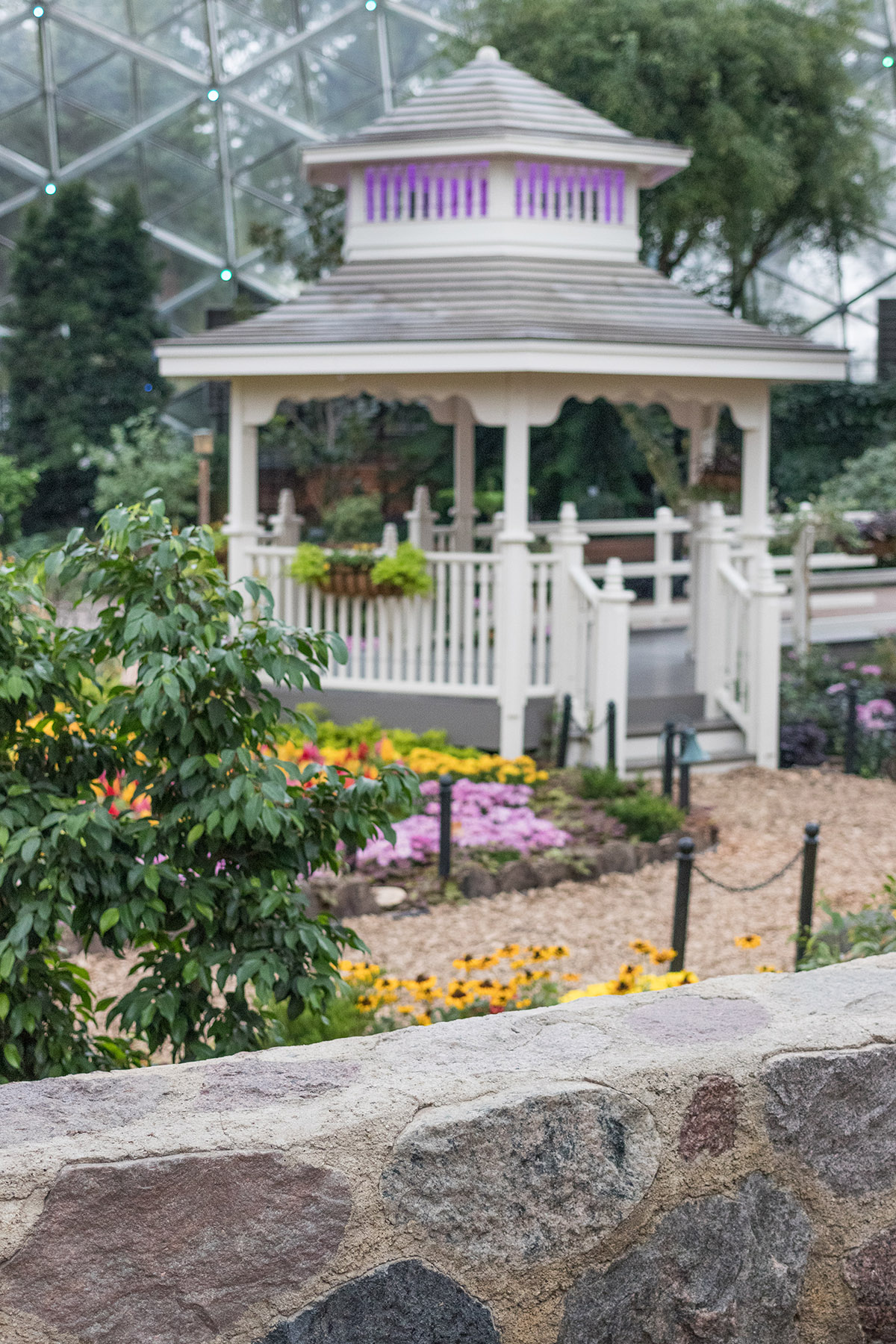 We are huge fans of Winnie the Pooh and were a little disappointed that Hundred Acre Wood is very much a Winnie the Pooh-inspired theme. There are no licensed characters. While there are a few cute photo opportunities based on elements of the books, again, it's very much inspired-by. I was expecting something more like Railroad to Wonderland, which is instantly recognizable even without licensed characters.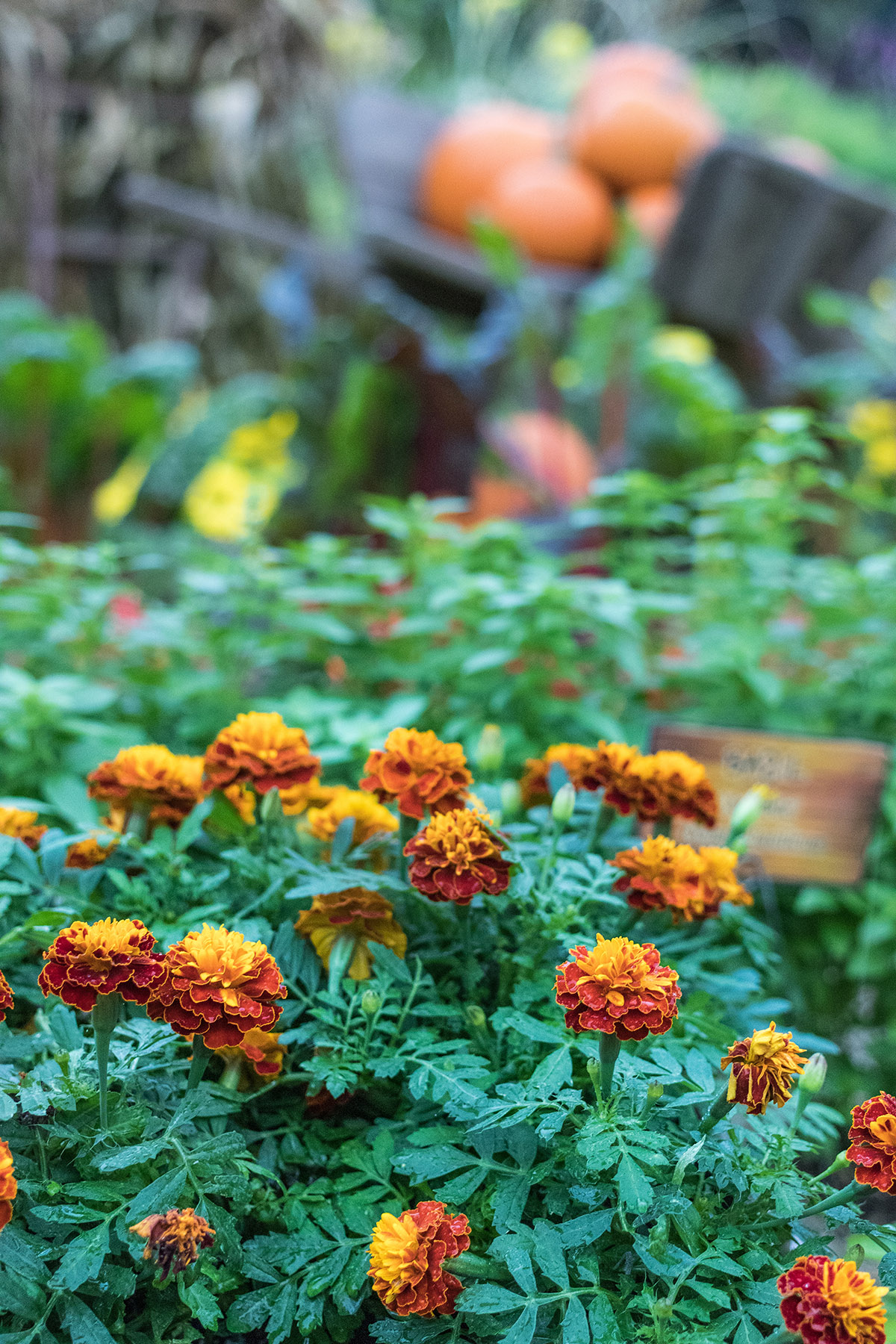 Regardless, the floral displays are still beautiful as always with rich colors perfect for the fall season. The exhibit features durango honey chrysanthemums, tiger ferns, colorful craspedia, and sunflowers as well as a full vegetable garden with basil, peppers, tomatoes, and Swiss chard.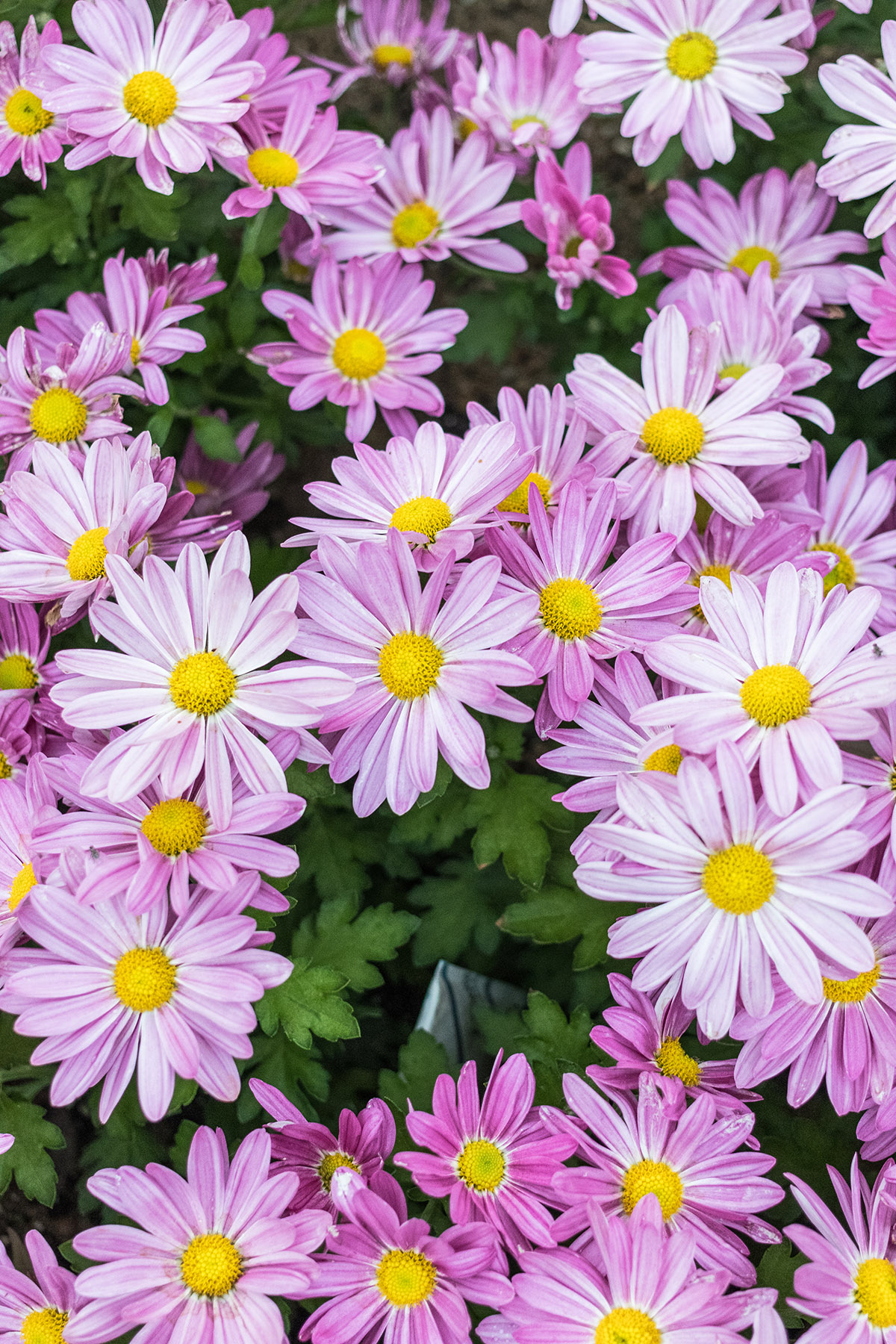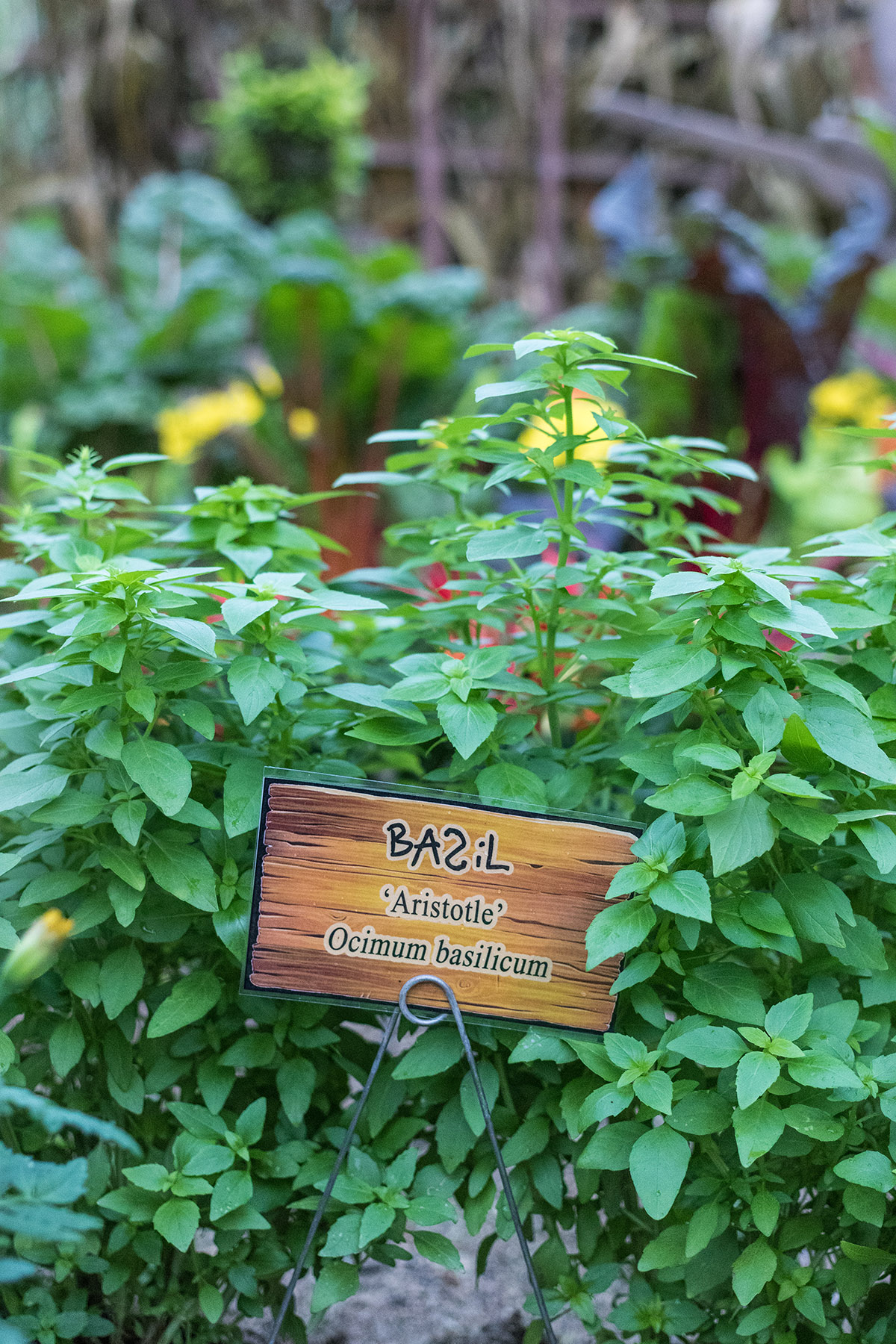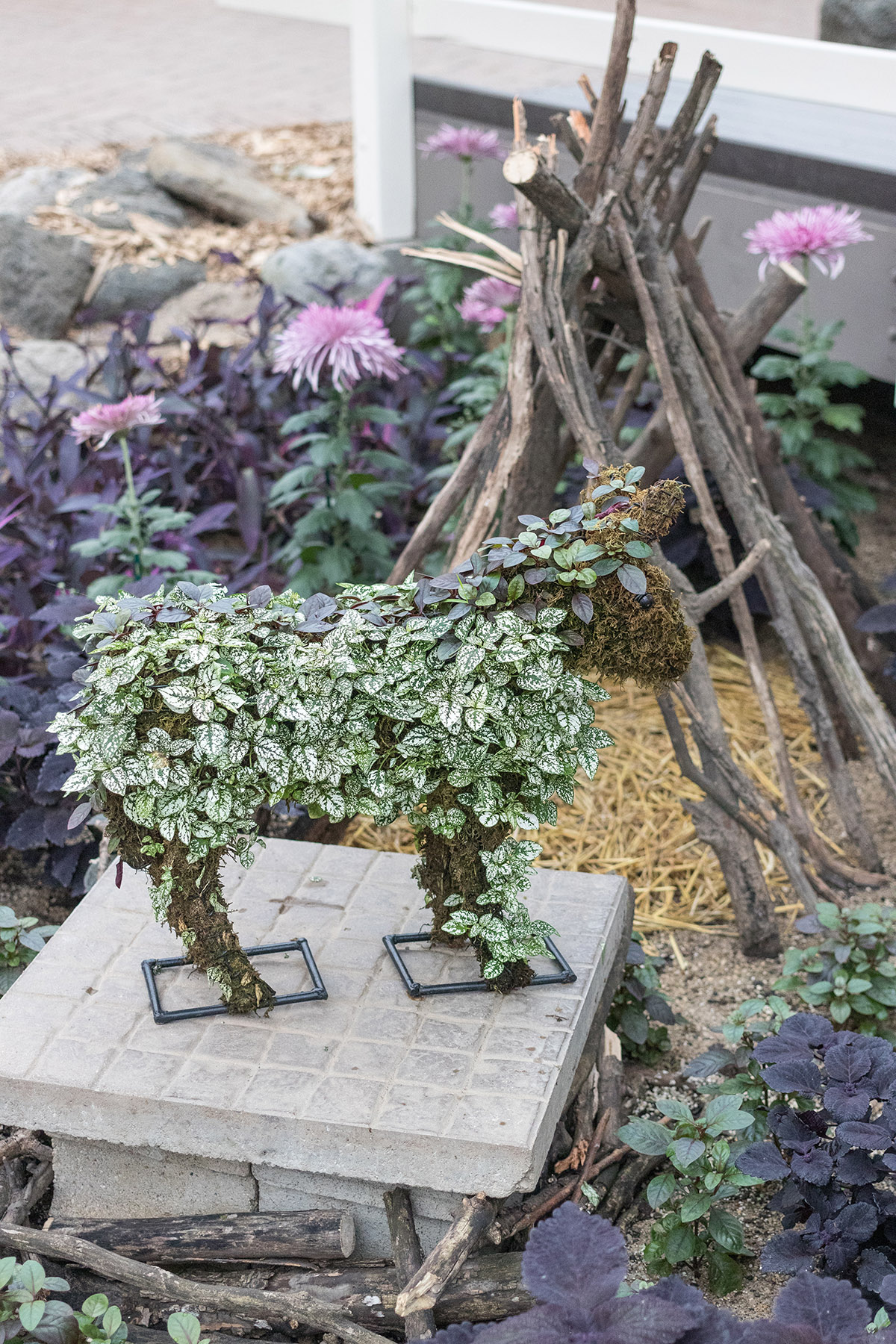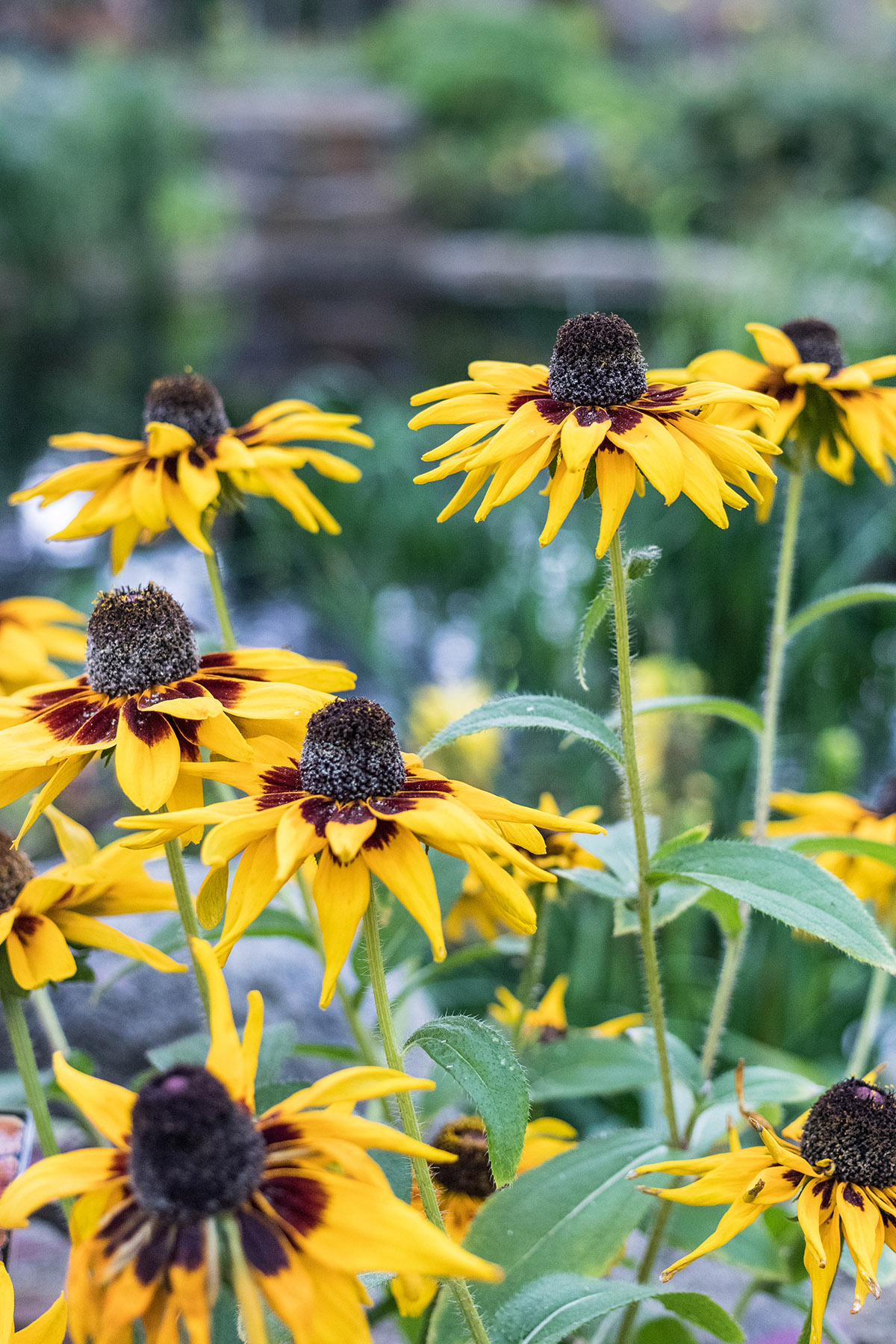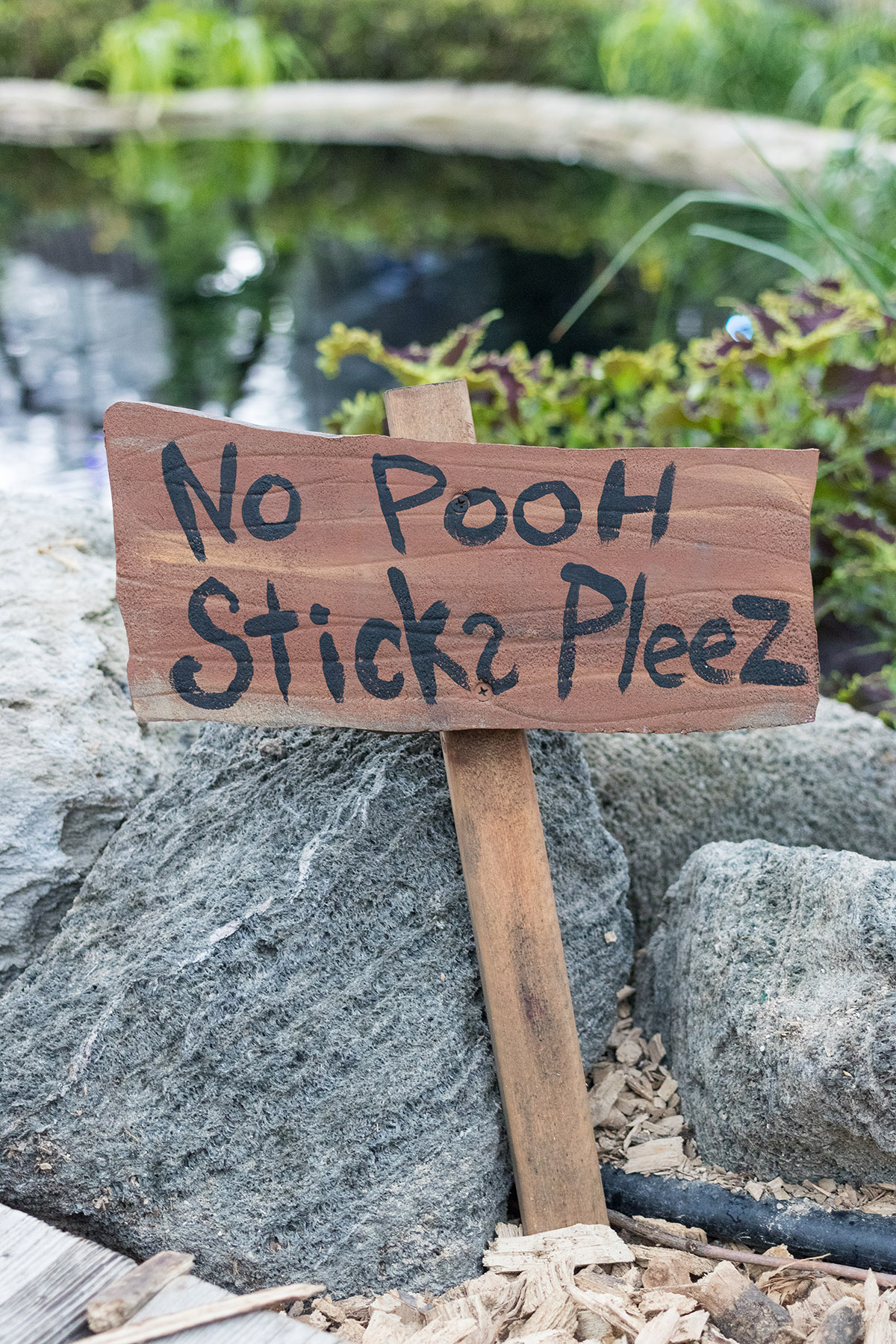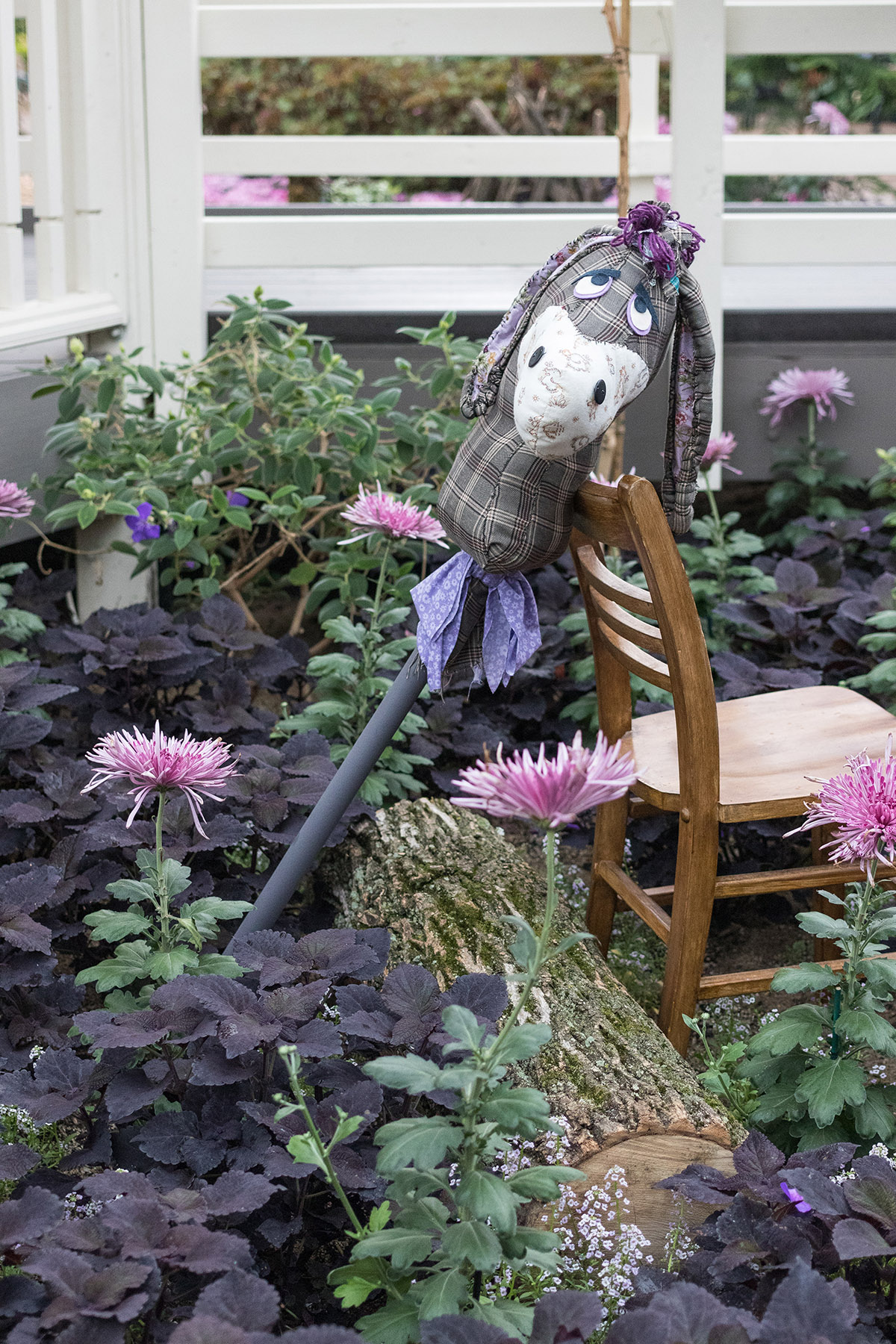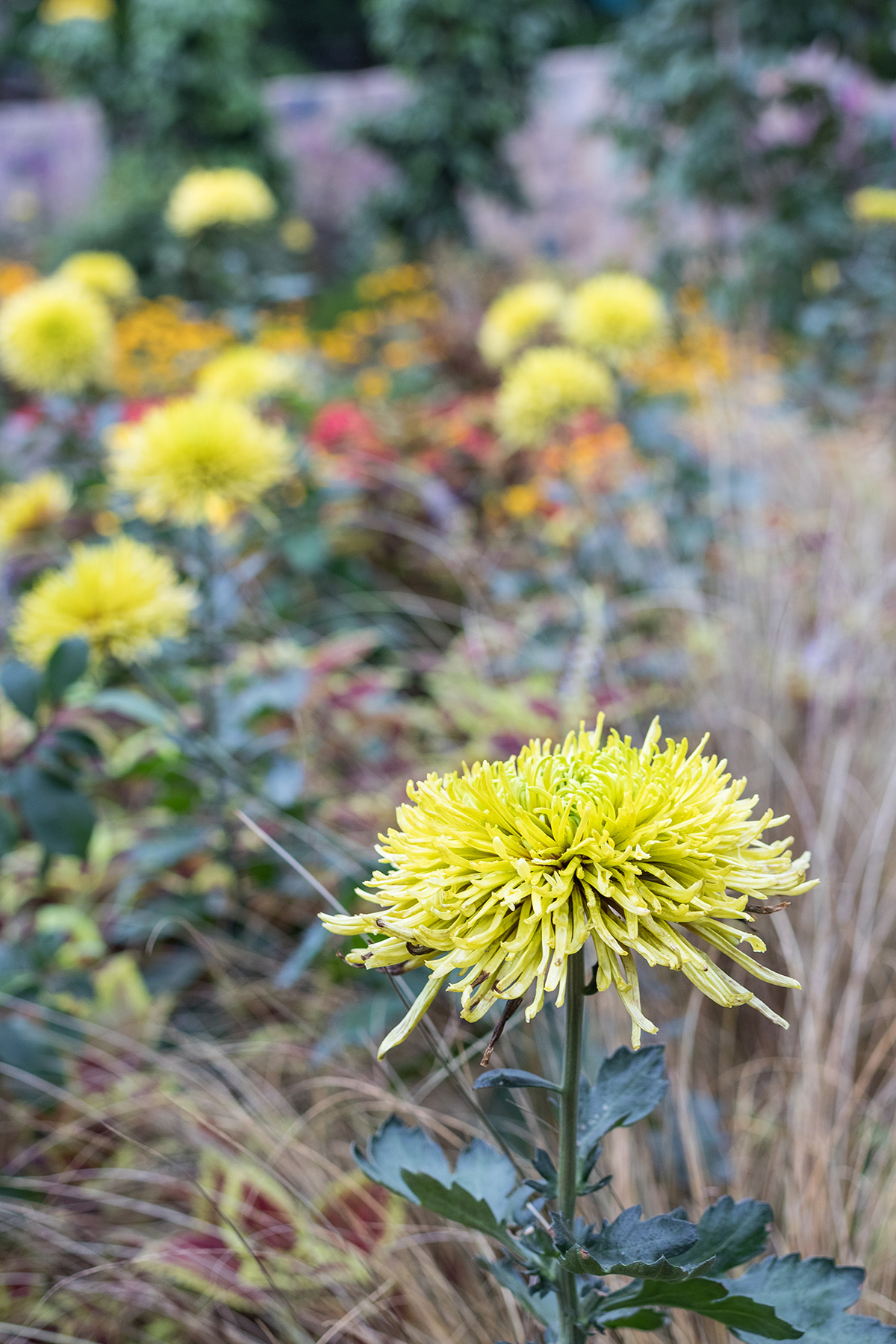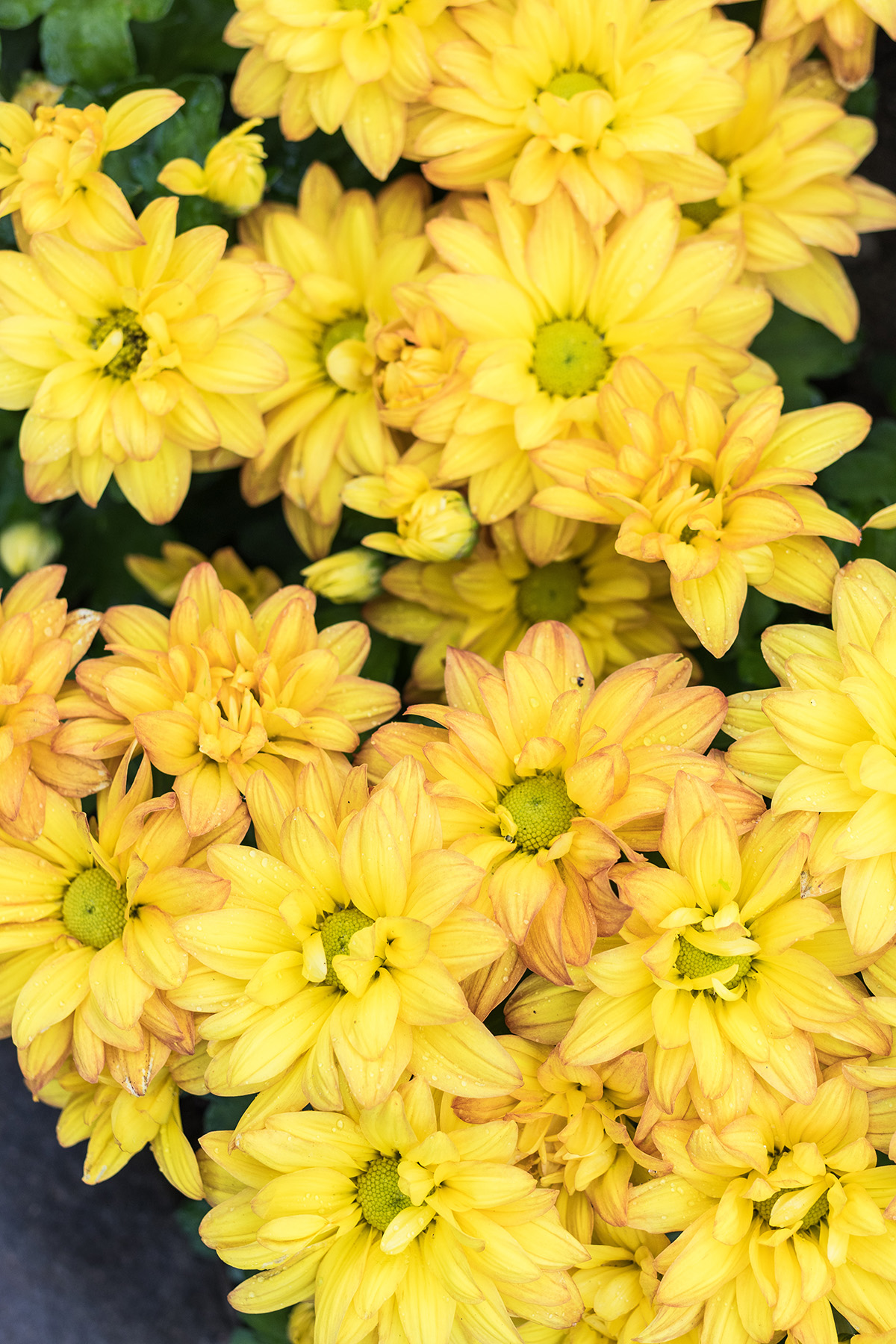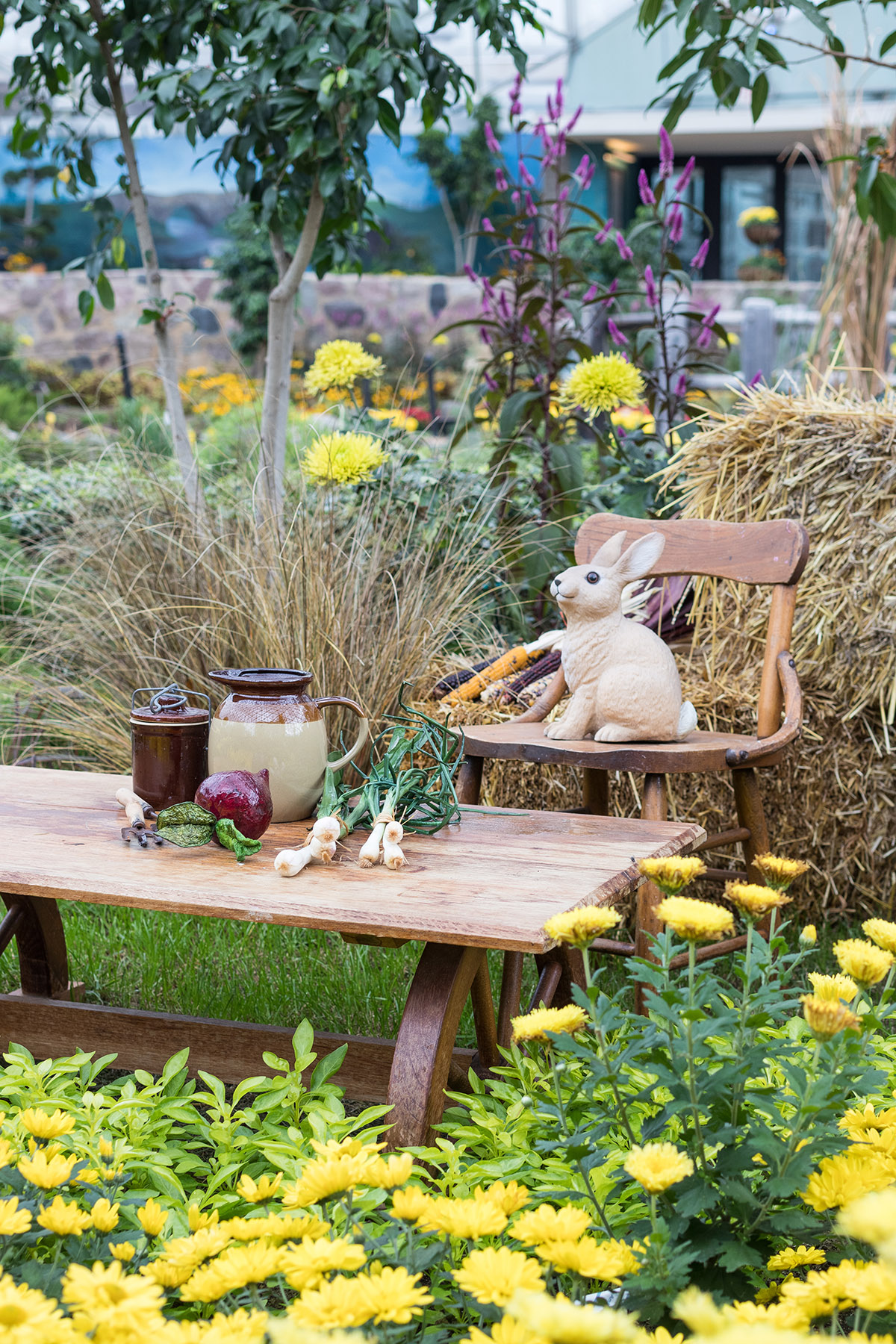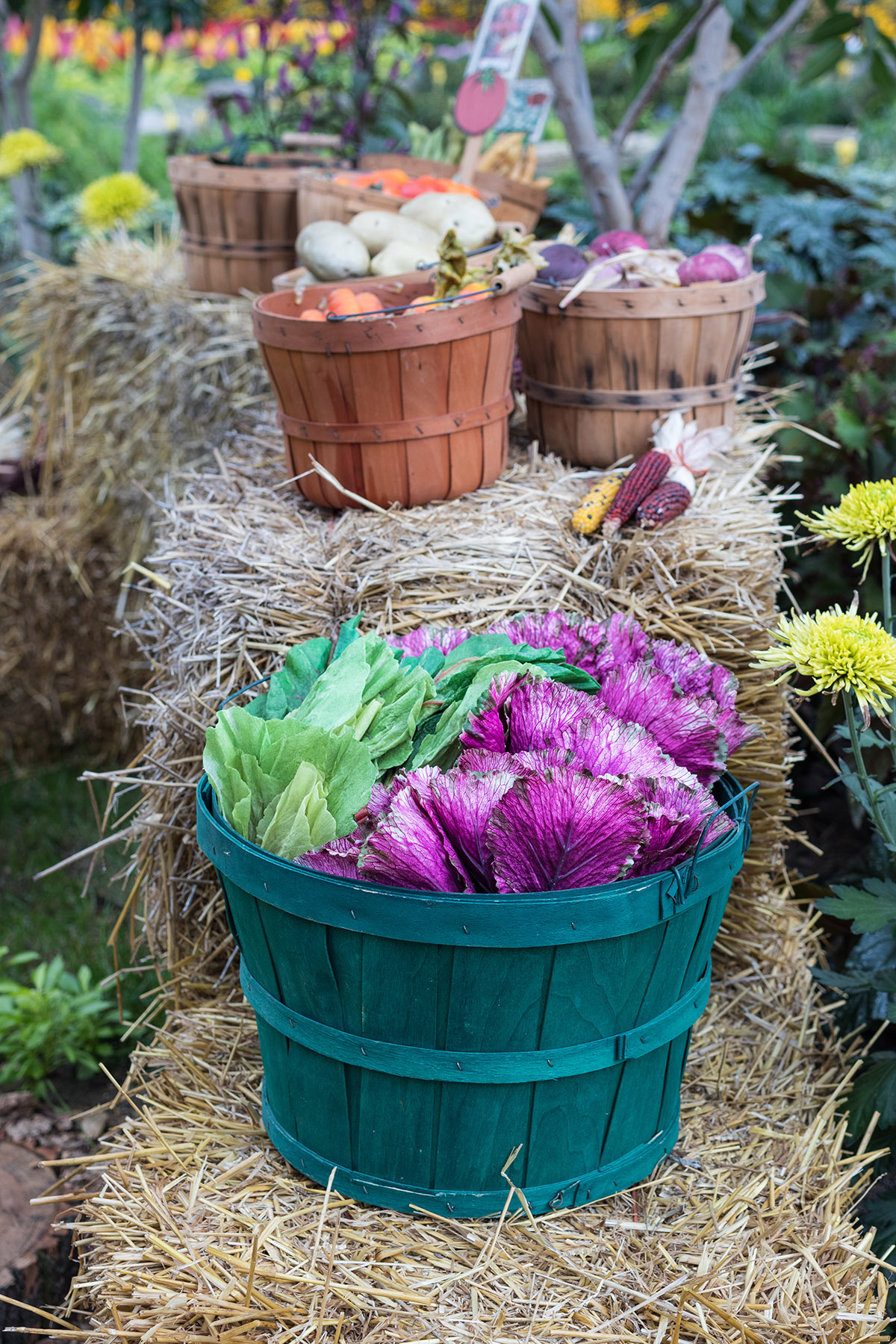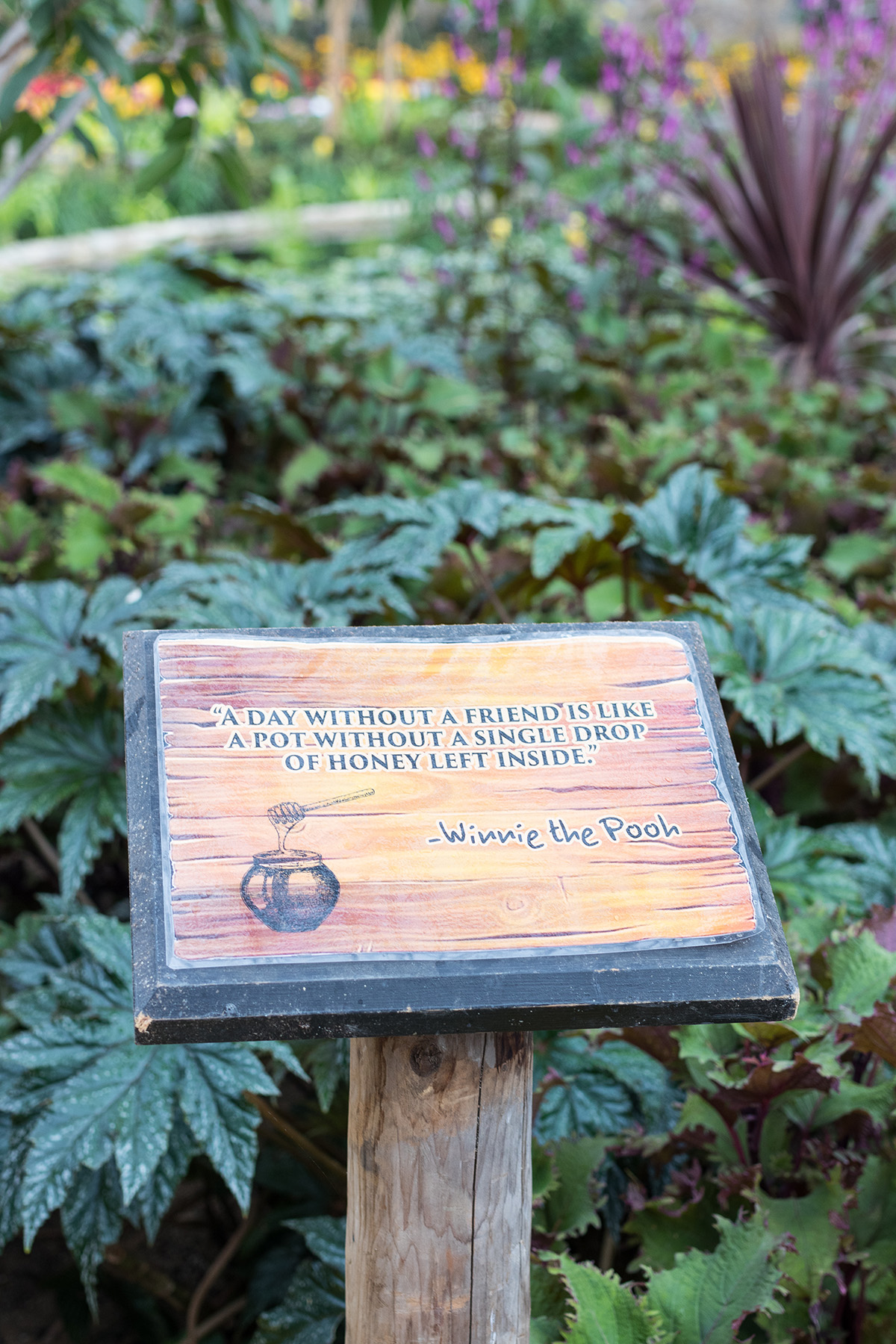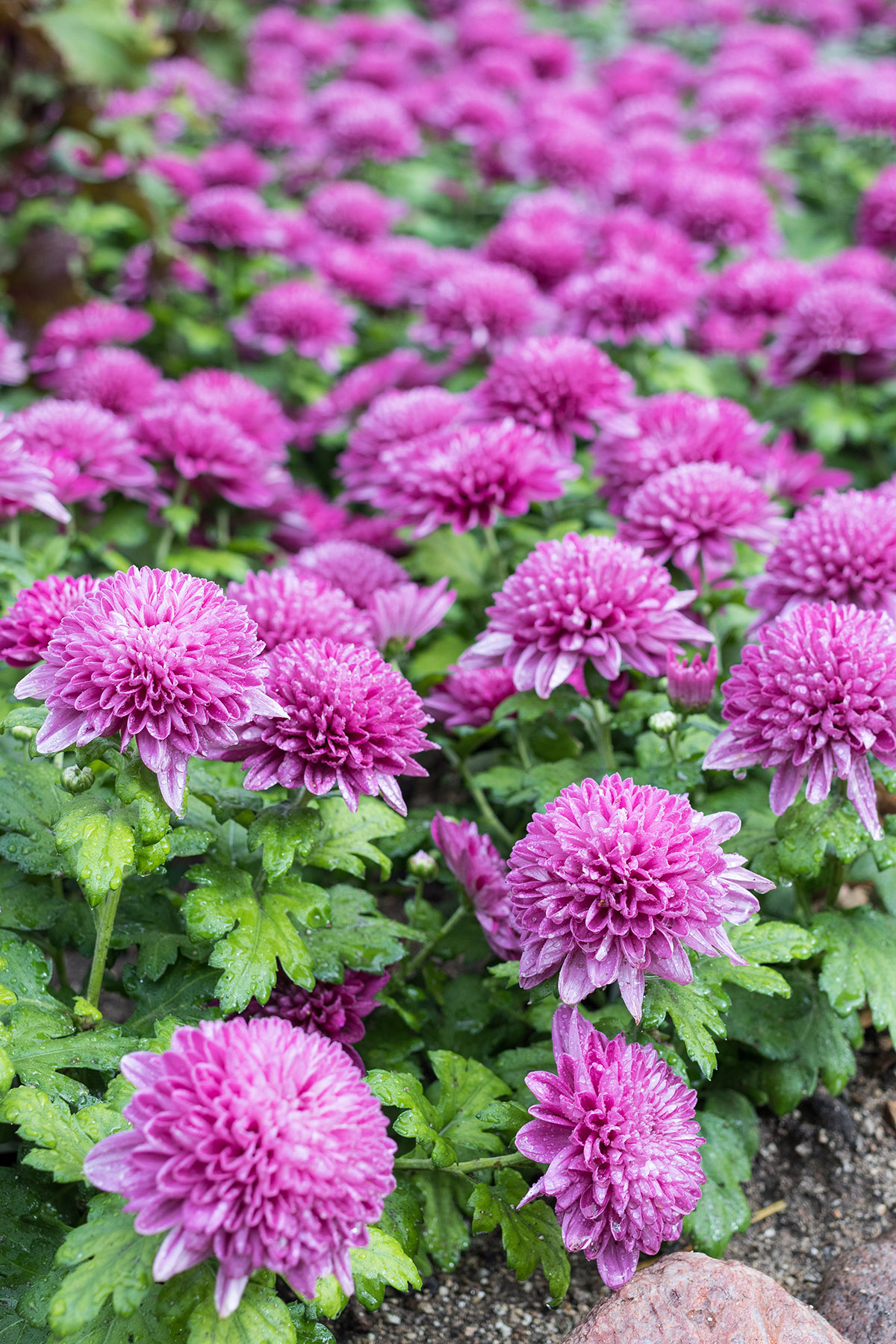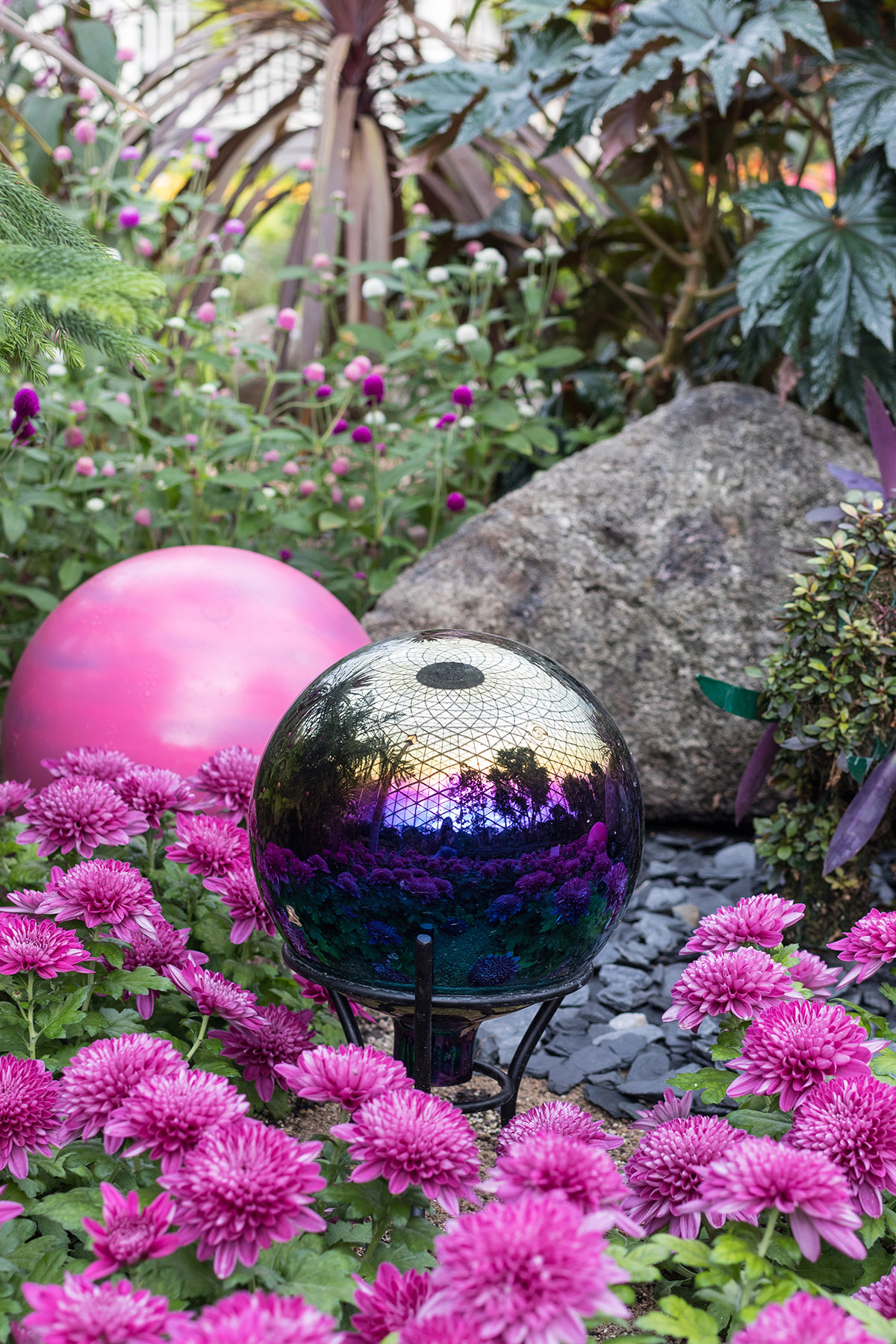 Tommy had fun climbing up and down the gazebo as always. He is very into balloons right now and really enjoyed the red balloon that's part of one of the photo ops.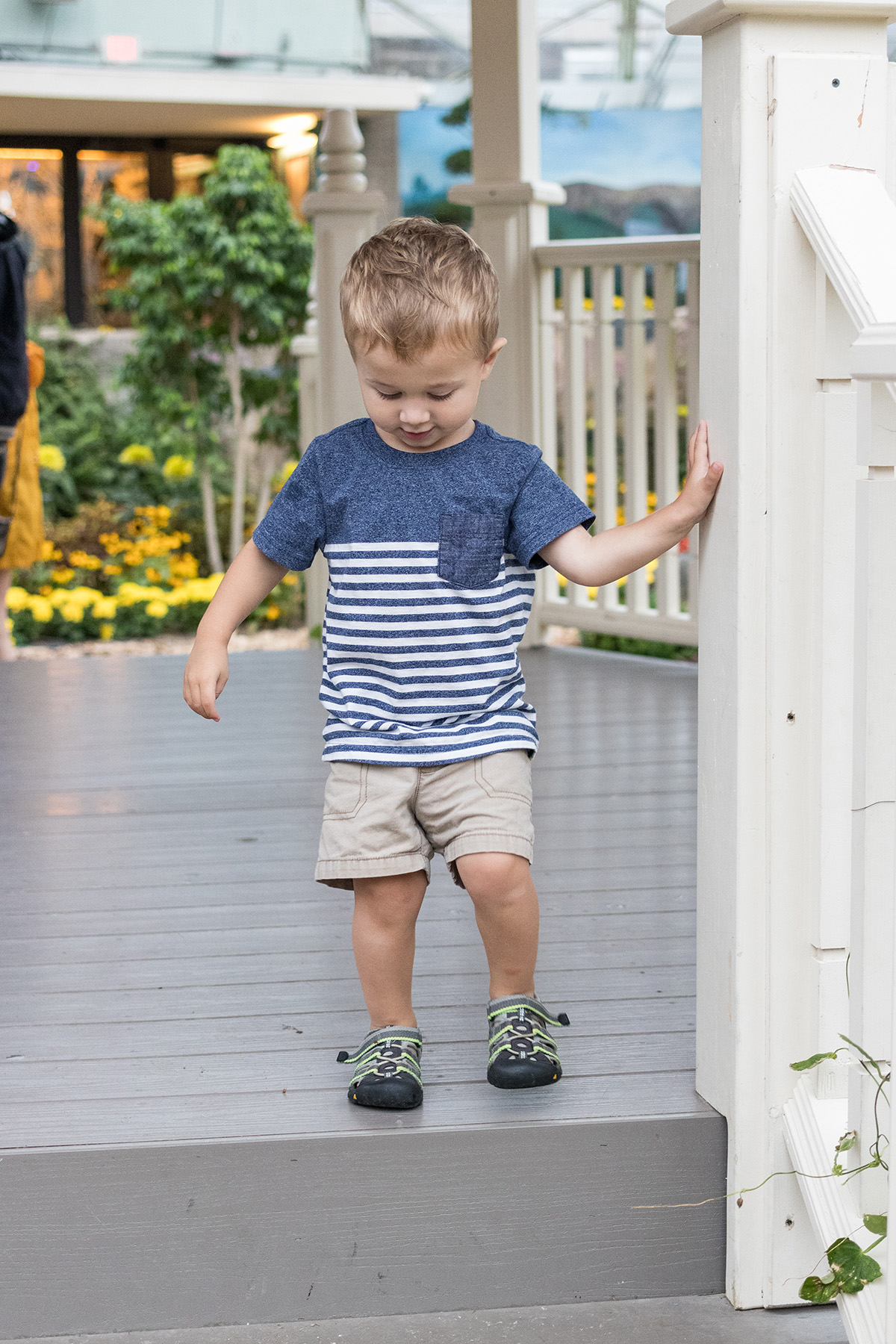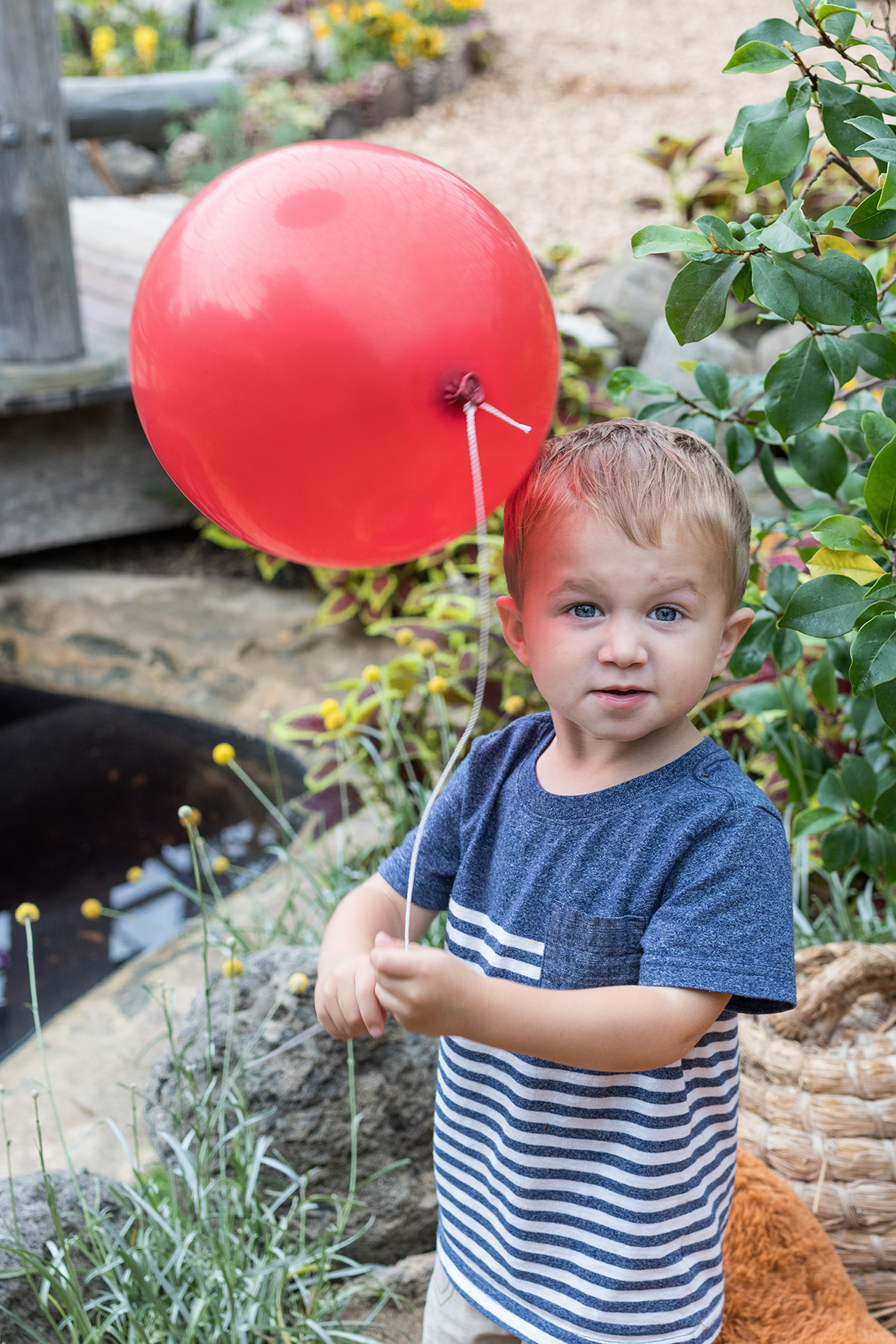 Hundred Acre Wood runs from September 21-November 10, 2019. Put it on your calendar! The Domes always makes for a fun outing with kids.
Save the date for the next two Mitchell Park Domes show as well! Classic Christmas runs November 23, 2019-January 5, 2020. Then Attack of the Giant Monsters model train show runs January 18-March 29, 2020.
Milwaukee County residents get in free at the Mitchell Park Domes the first Thursday of every month, except major holidays. Consult the website for more details about current hours, admission, and upcoming special events.
Check out past Mitchell Park Domes special exhibits!
For more local happenings, visit the Wisconsin section of my blog.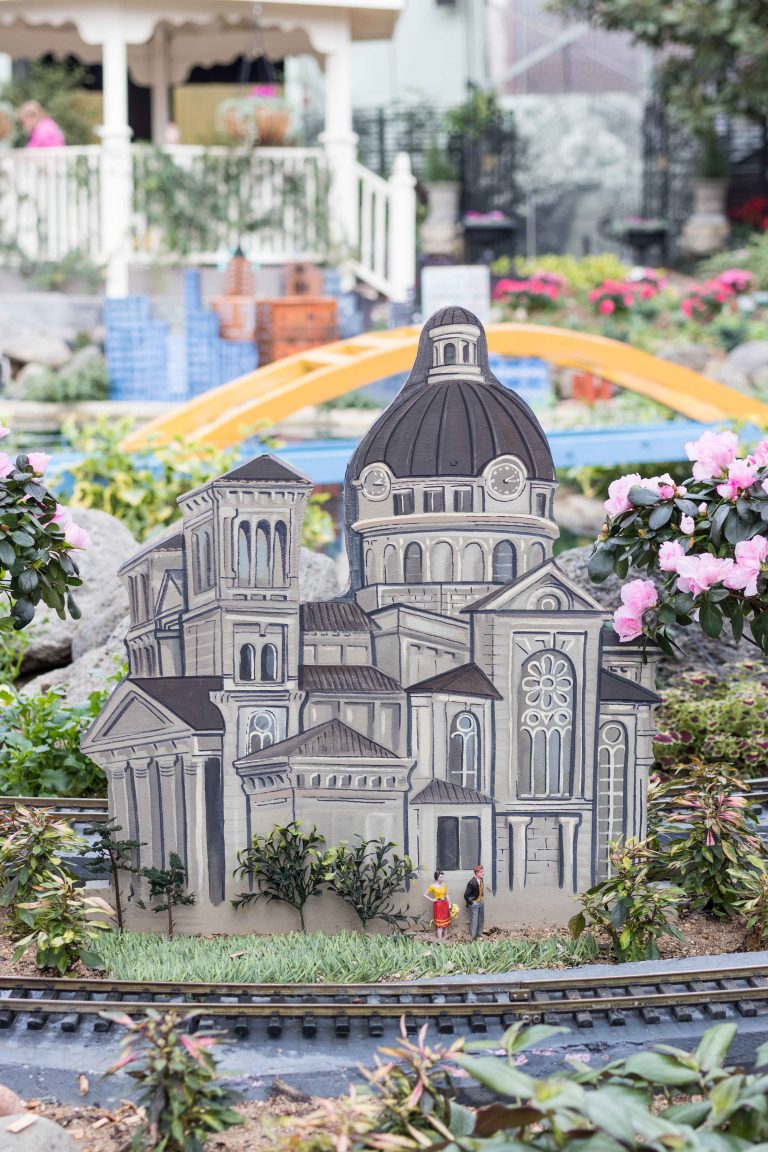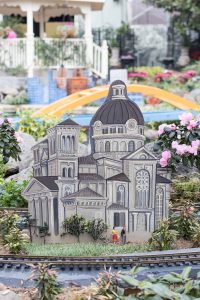 Miniature Milwaukee Train Show at the Domes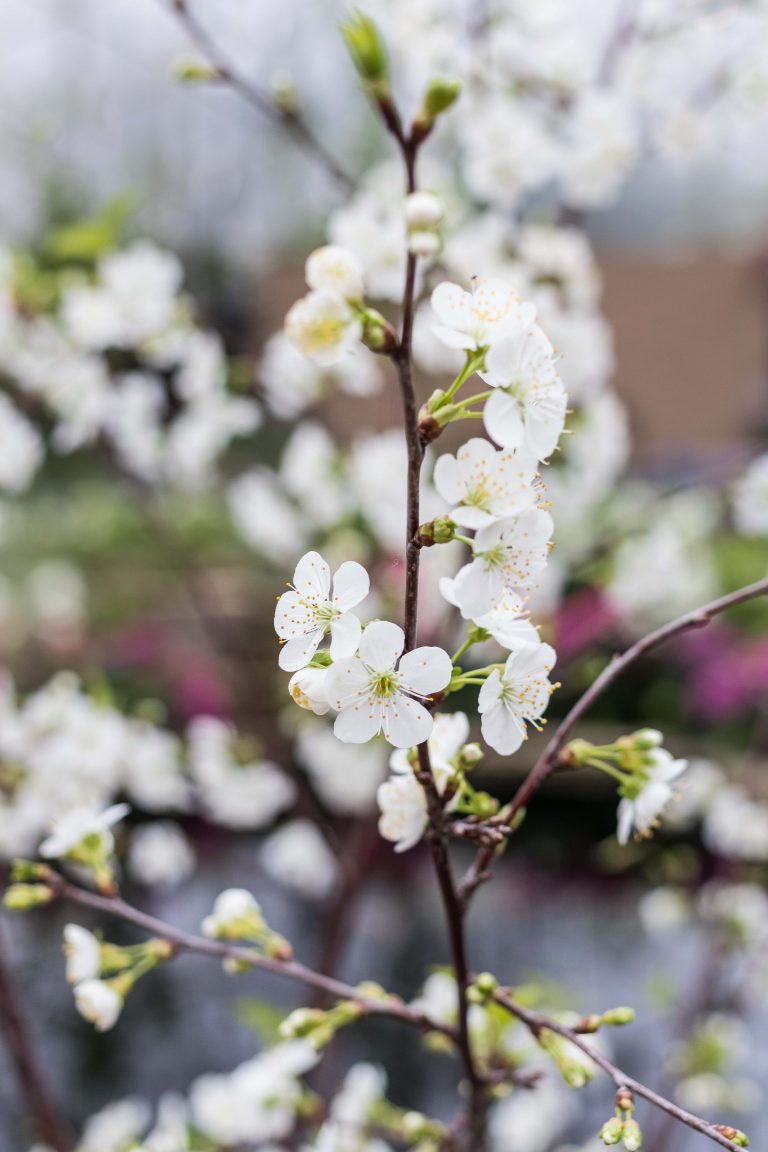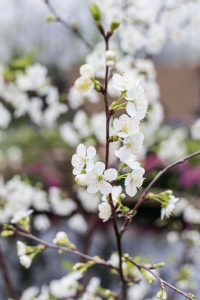 Japanese Zen Garden Spring Floral Show at the Domes