I created DIY Easter bunny canvas wall art for my entryway for Easter!
I love to switch up the canvas art in my entryway for different holidays and seasons and look forward to creating new displays a few times a year. As I'm writing this post, there is over a foot and a half of snow on the ground. It seems like the perfect time to share some cheery, spring DIY Easter bunny canvas wall art.
Like all of my canvas wall art tutorials (past tutorials include pine tree art and Valentine's Day subway art), the DIY Easter bunny canvas wall art is a simple project. You'll be able to make it in a single afternoon, with or without a lot of crafting experience. This little white bunny is sure to put a smile on your face during the weeks leading up to Easter.
Supplies:
One 12″x12″ blank canvas
White and dark pink or another nice Easter colored acrylic paint (I used Apple Barrel 20403E White and Craftsmart Rosy Posy)
Bunny template (original source: Boys, Buildings, Books, & Berries)
Empty cereal box or other cardboard of a similar thickness
Blue plastic button (or other color of your choosing)
Tacky glue or another all-purpose glue that dries clear
Painter's tape
Small foam brush
Pencil
Scissors
Sawtooth hanger and hammer for hanging the art
Directions:
Download and print the bunny template. Please note: the bunny is sized for a 12″x12″ canvas. If you create bunny art with a different sized canvas, you may need to change the size of the bunny.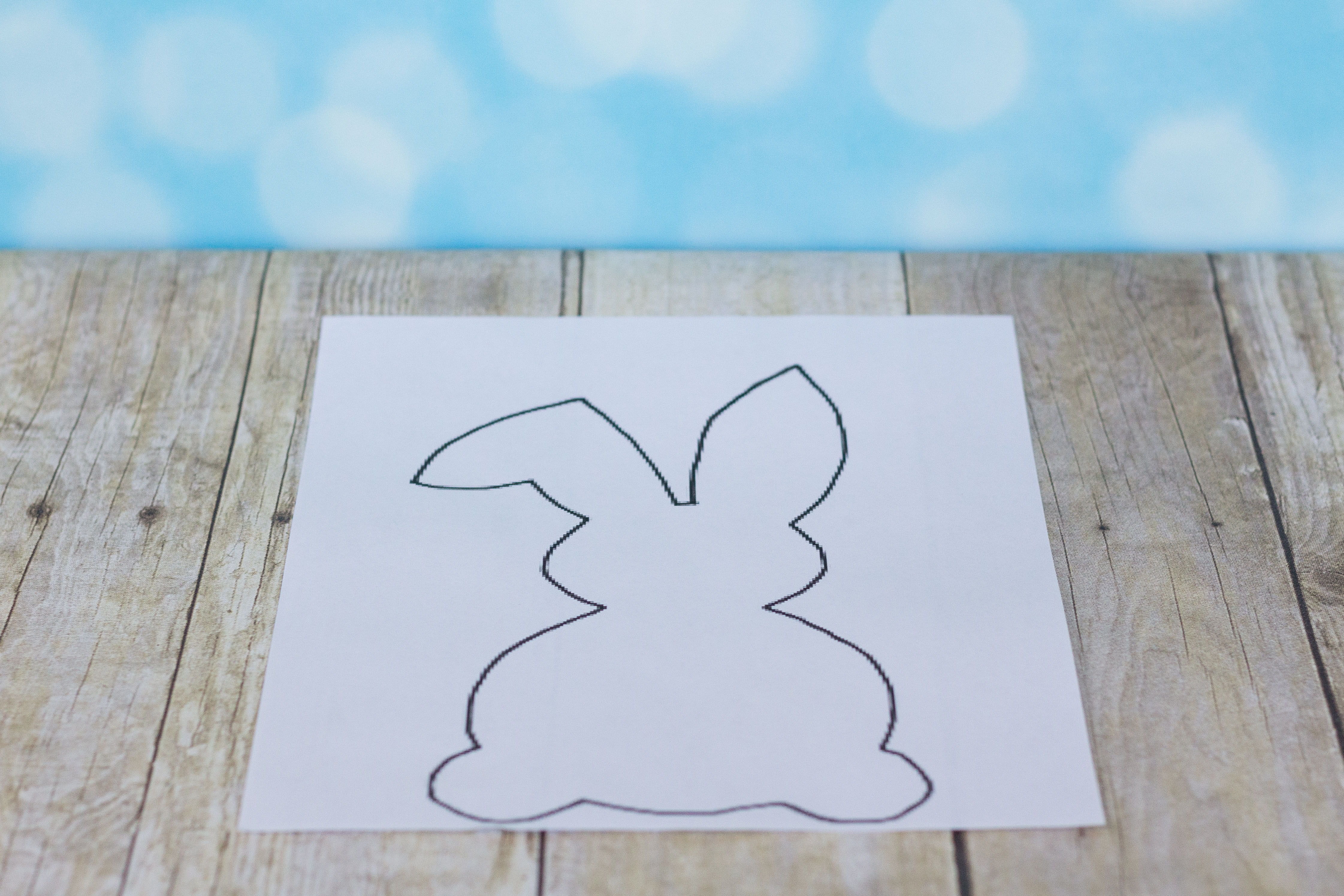 Cut out the bunny. Trace it on the cardboard. Cut out the bunny shape.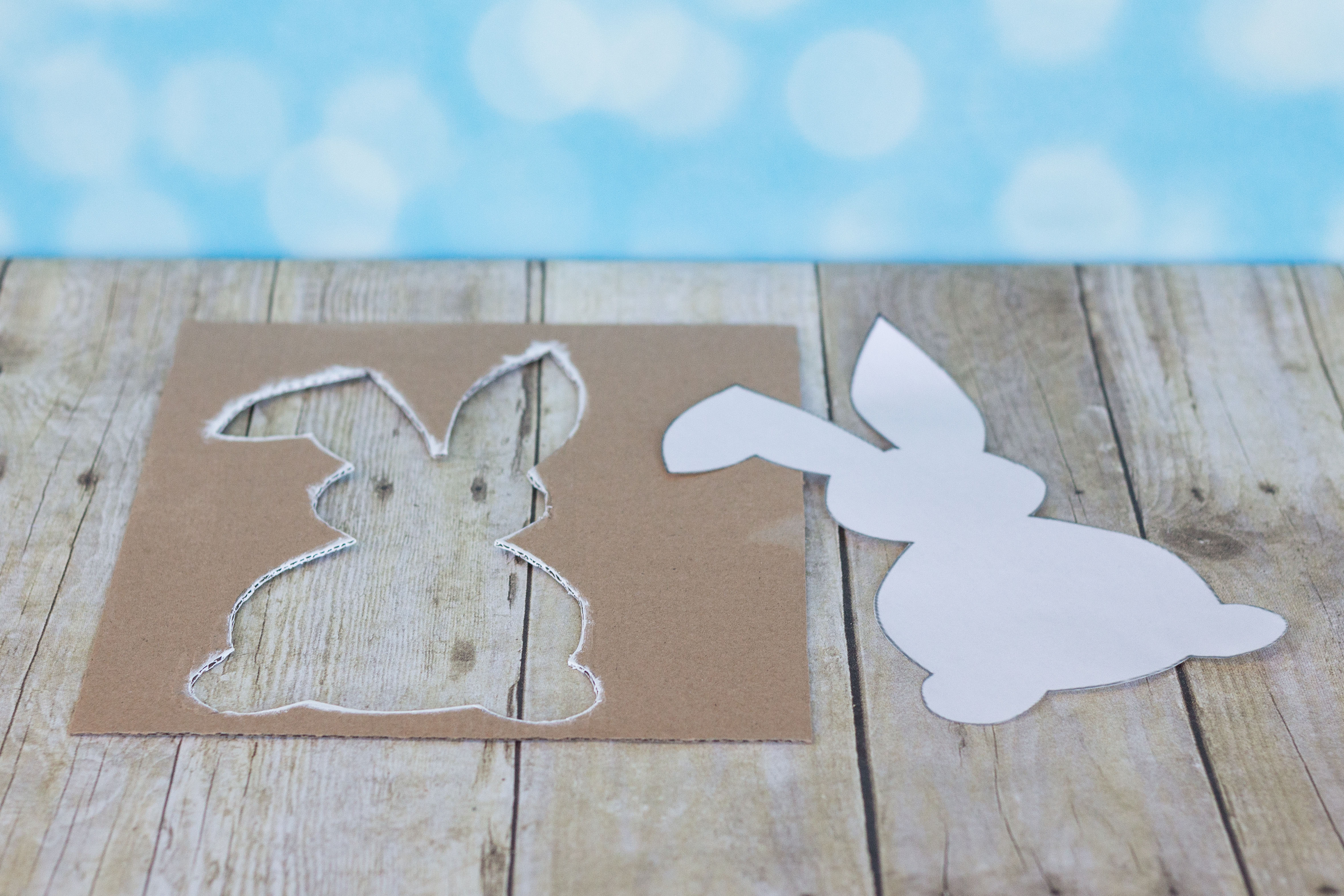 Gather your blank canvas, foam brush, and dark pink paint.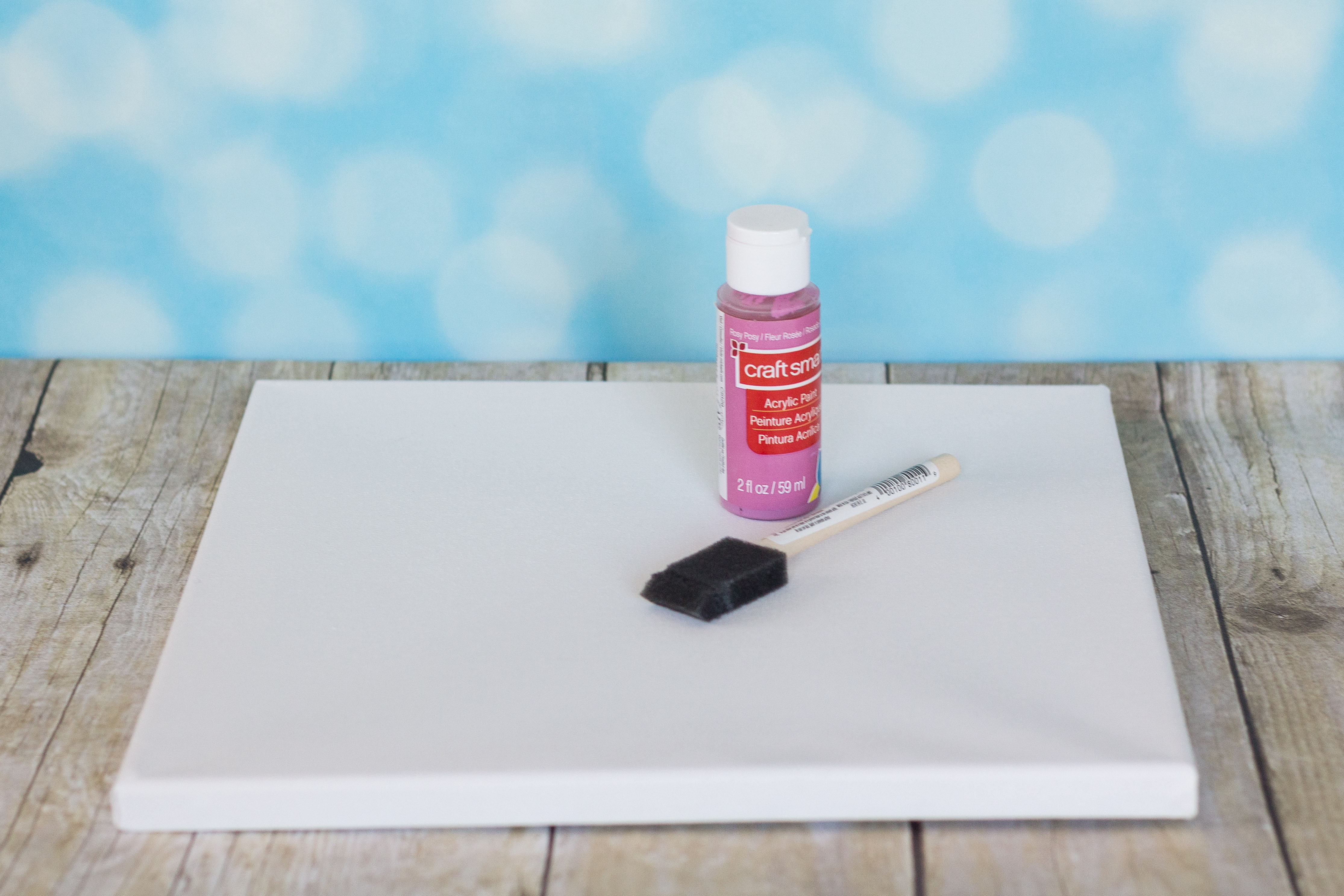 Use the foam brush to paint the entire canvas pink, including the sides. Most likely you'll need to do 2-3 coats to ensure full coverage. Allow the canvas to dry completely between coats.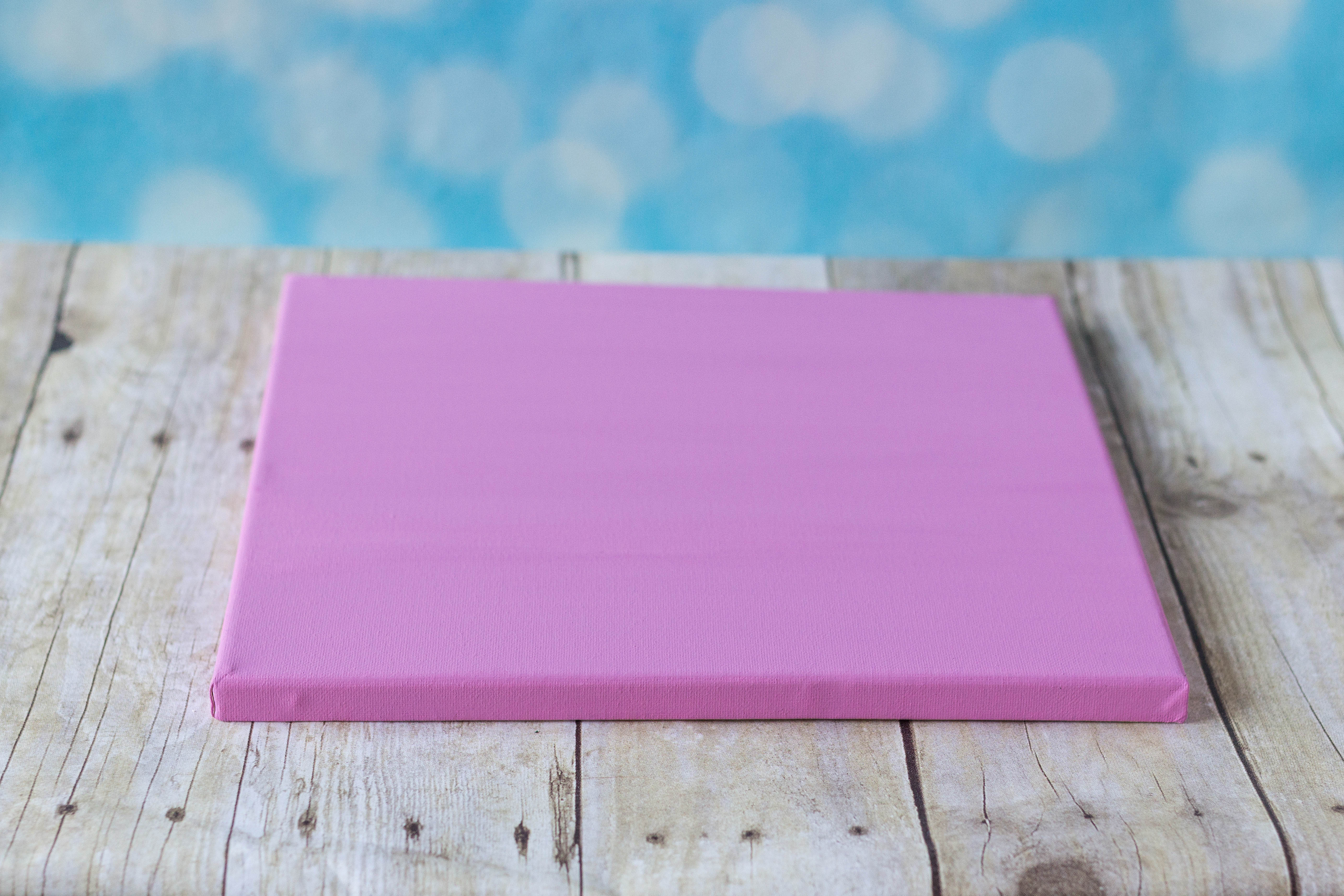 Use the painter's tape to secure the cardboard bunny cut-out to the canvas. I painted my bunny slightly off-center. It's up to you how you want to position the bunny.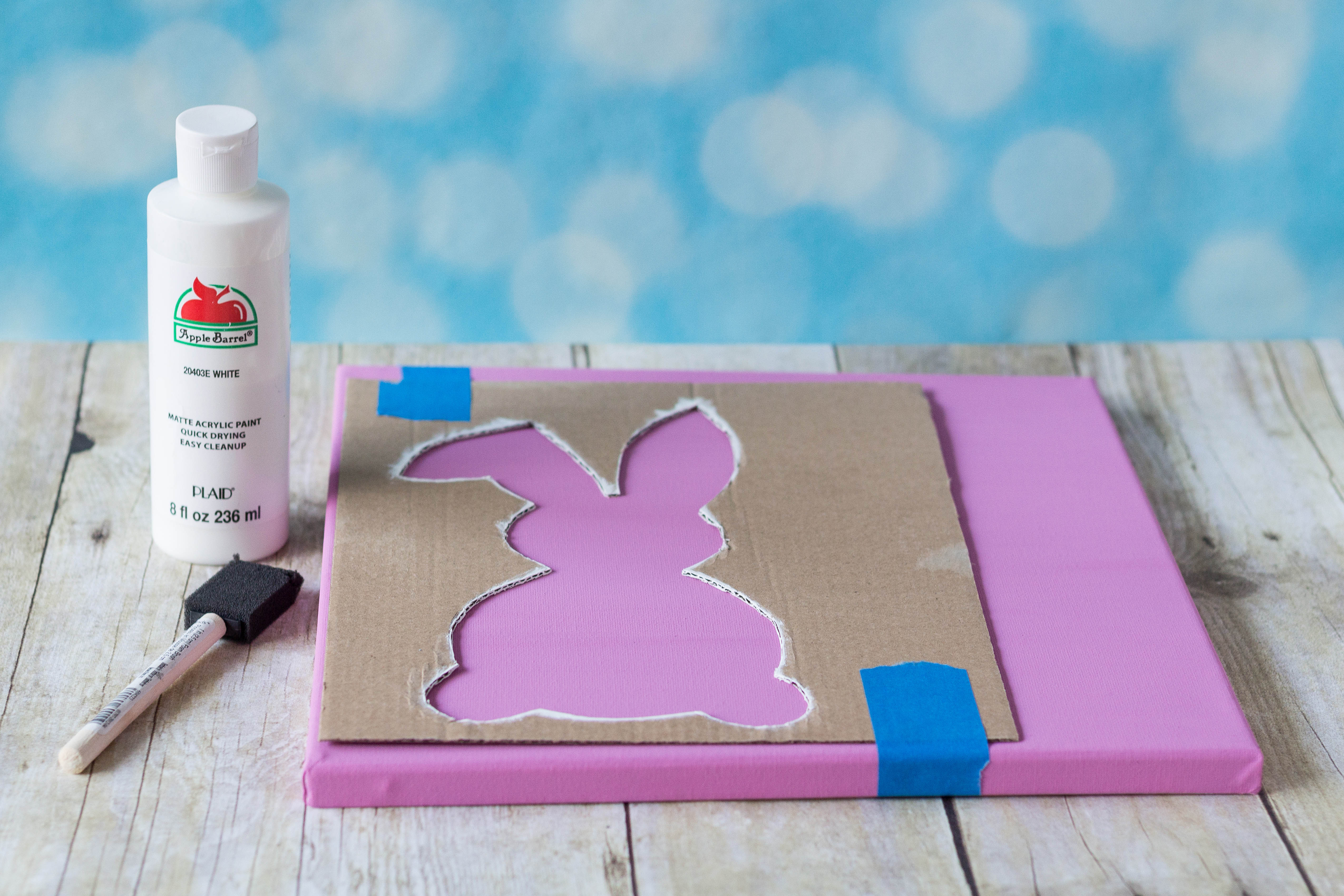 Use the foam brush to paint the white bunny. Hold down the cut-out as needed so you don't paint outside the outline. (If you do get a little paint outside the lines, it's okay! You can always touch it up later.) Most likely you'll need to paint 2-3 coats to ensure full coverage. Allow the canvas to dry completely in between coats.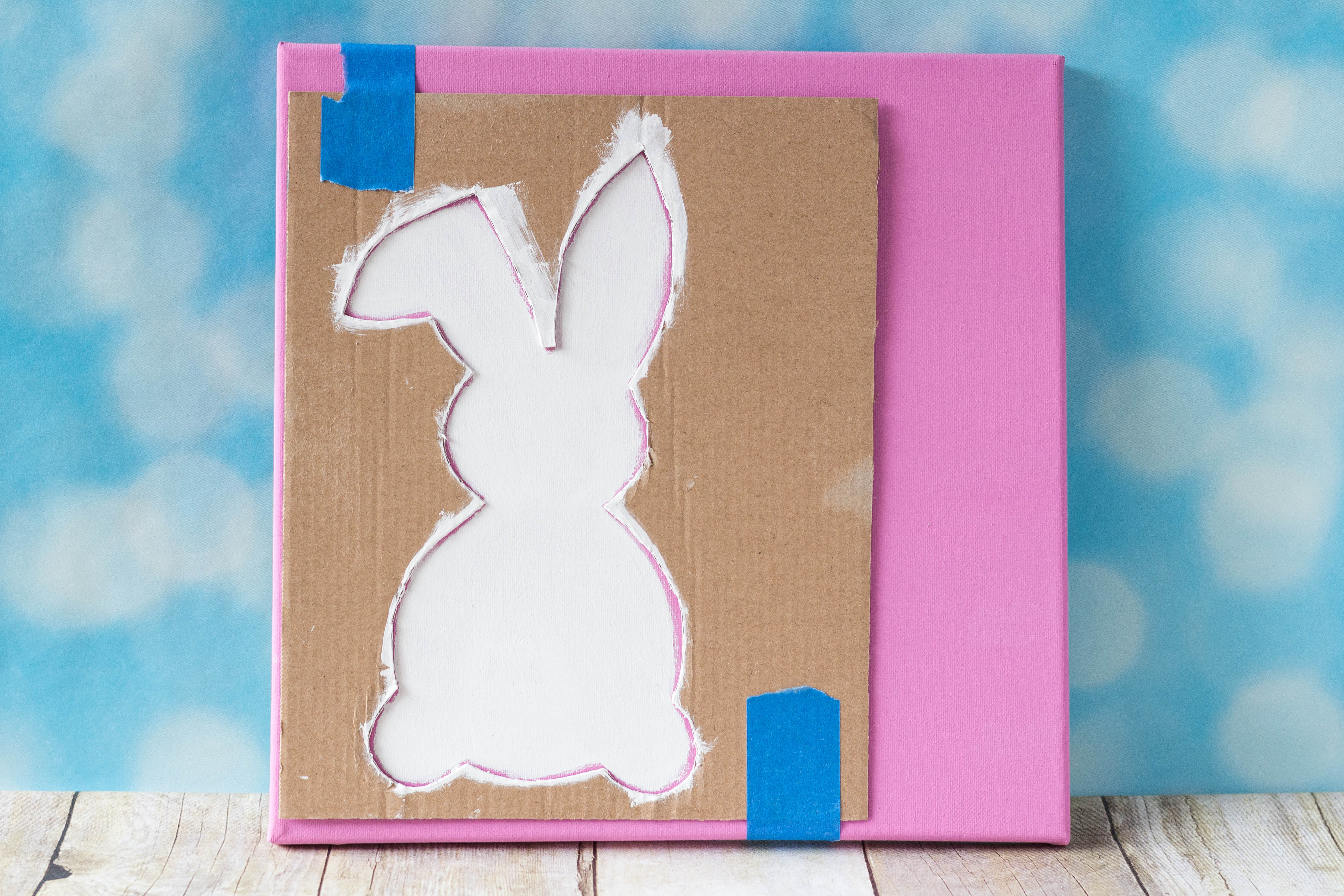 Remove the cardboard template carefully, so you don't damage the paint. Use the tacky glue to attach the button tail.
The sawtooth hanger should come with a couple of nails. I center the sawtooth right at the top of the canvas. Use the nails and hammer to secure the hanger to the back of the canvas.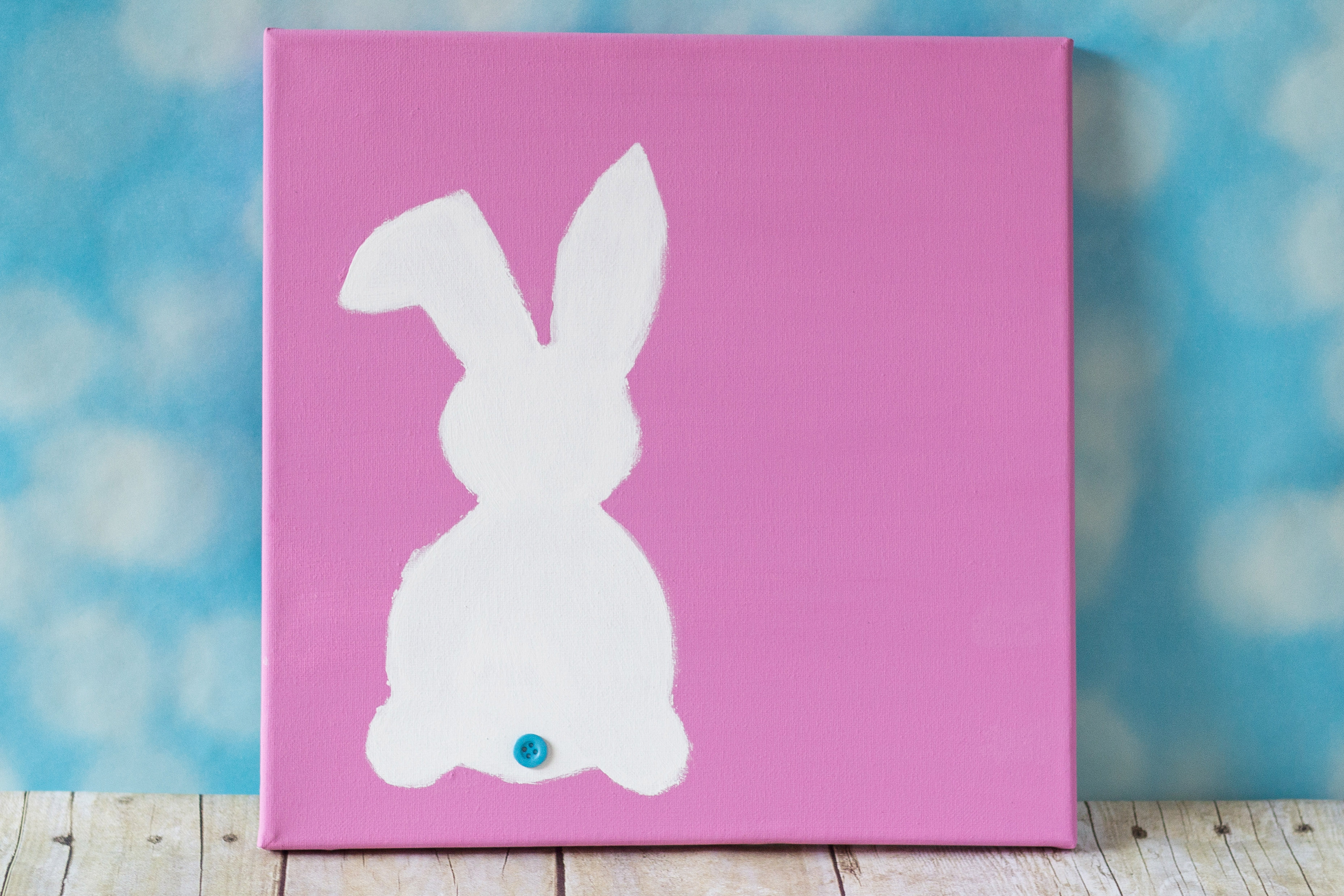 Your DIY Easter bunny canvas wall art is finished! I actually made another bunny last year in blue with a pink button tail. I love all things blue, but love the dark pink background, too. (And no, this isn't some sort of weird pregnancy announcement. I just happened to pick blue and pink shades.)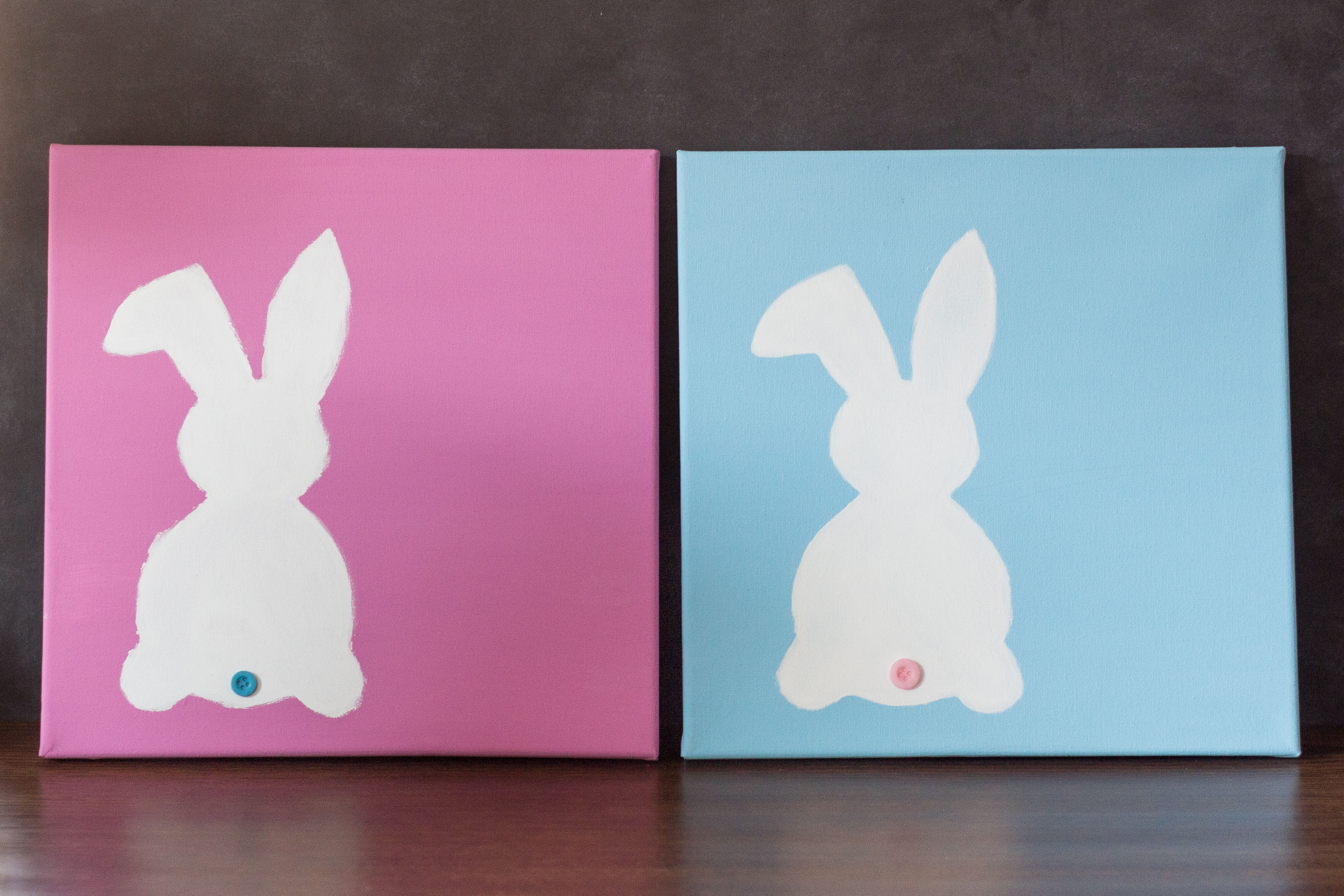 Here are the bunnies in the entryway. I tend to prefer brighter colors to pastels, but I love this art display. It's one of my favorites yet.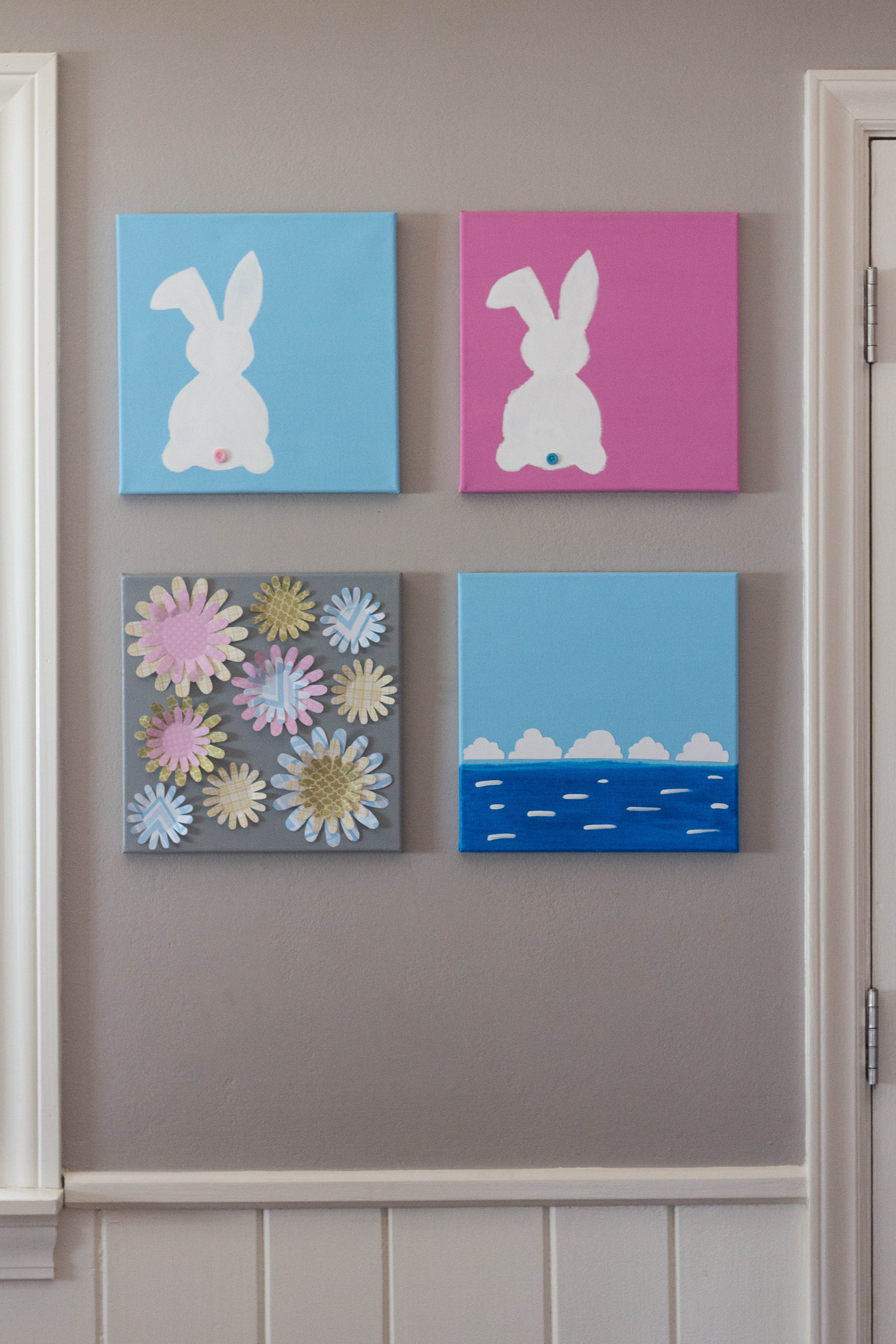 Such sweet little white bunnies. They're just perfect for the Easter season. Of course, you can add text or other embellishment to your canvas. I like the simplicity of this design, though. It also allows you to leave your canvas up through the rest of the spring.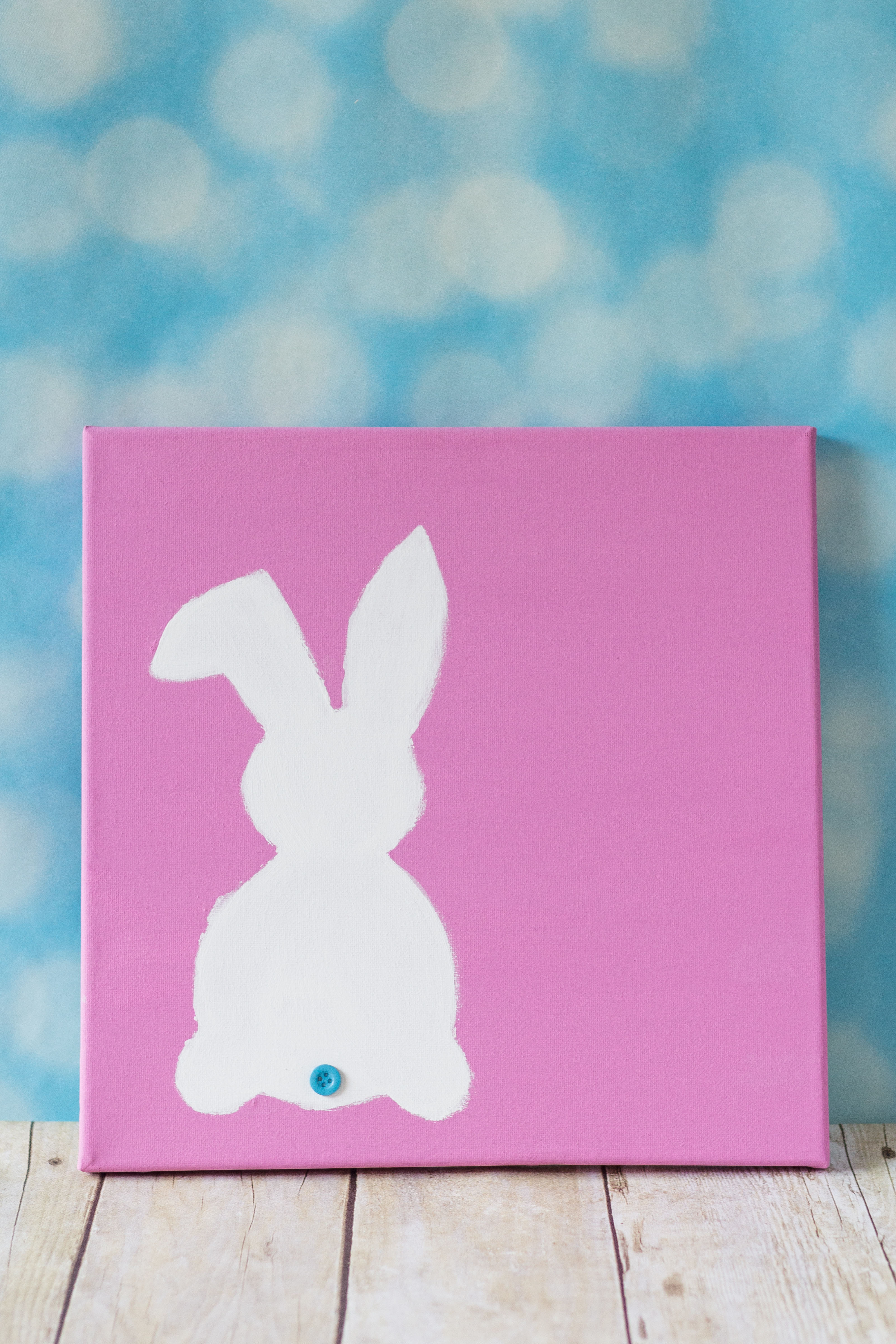 Did you make the DIY Easter bunny canvas wall art?

I want to see it! Tag your images #RoseClearfield on Instagram or Twitter or post a photo to my Facebook page.
Pin this post for easy access to the DIY Easter bunny canvas wall art later!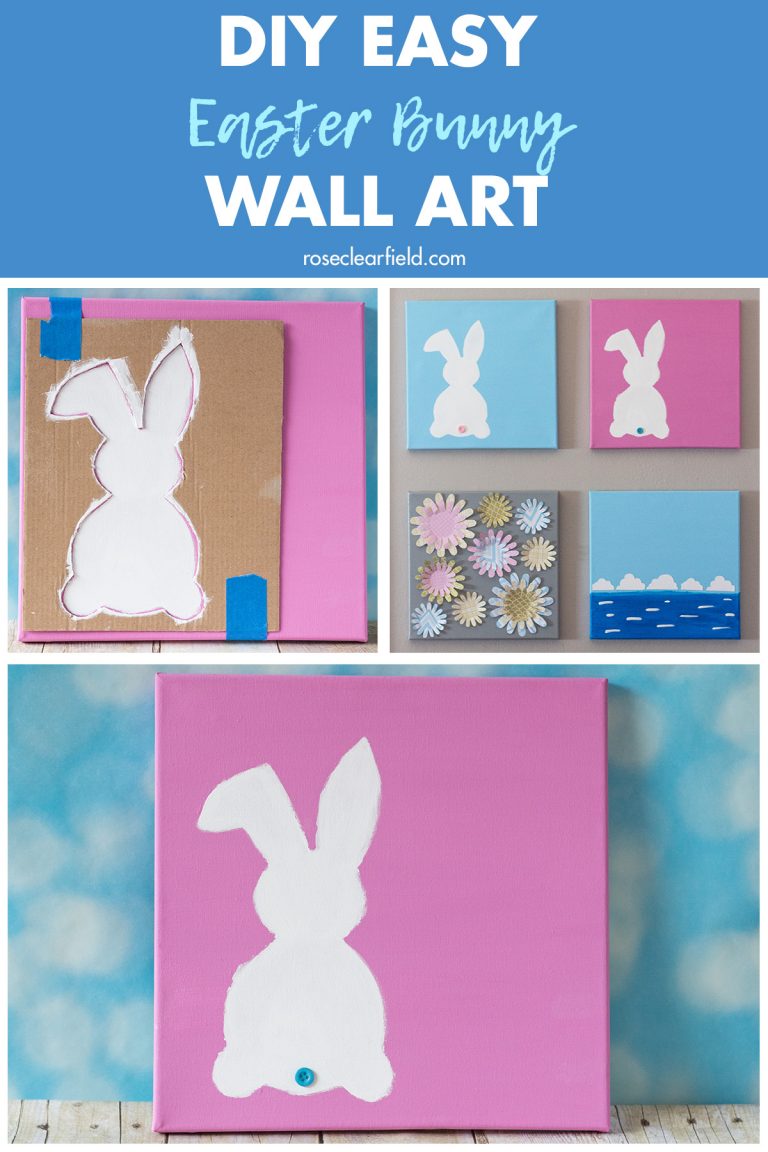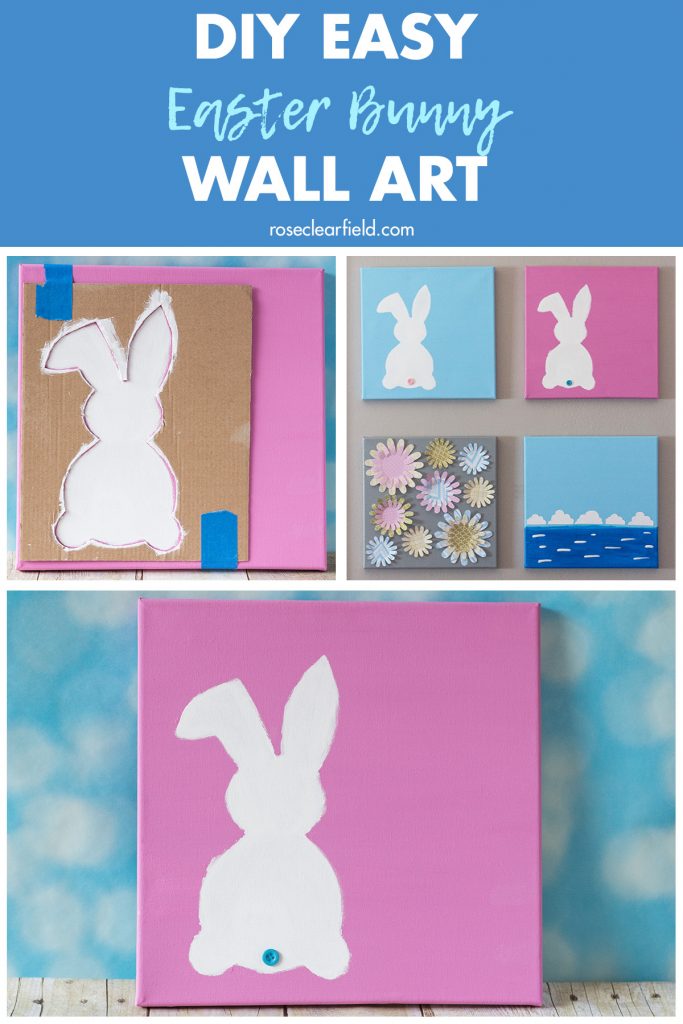 More DIY Easter projects:
Save
Save
Save
Save
Save
Save