Free printable swim coach thank you cards are perfect for the swim teachers and coaches in your lives.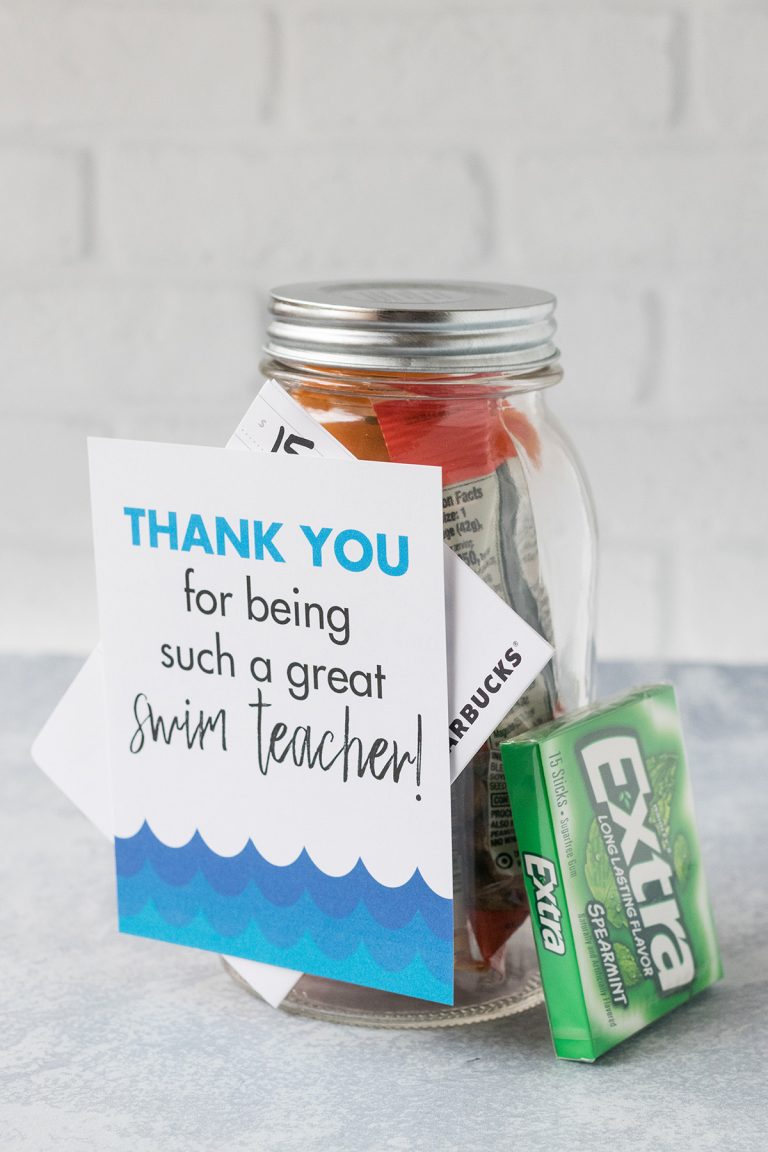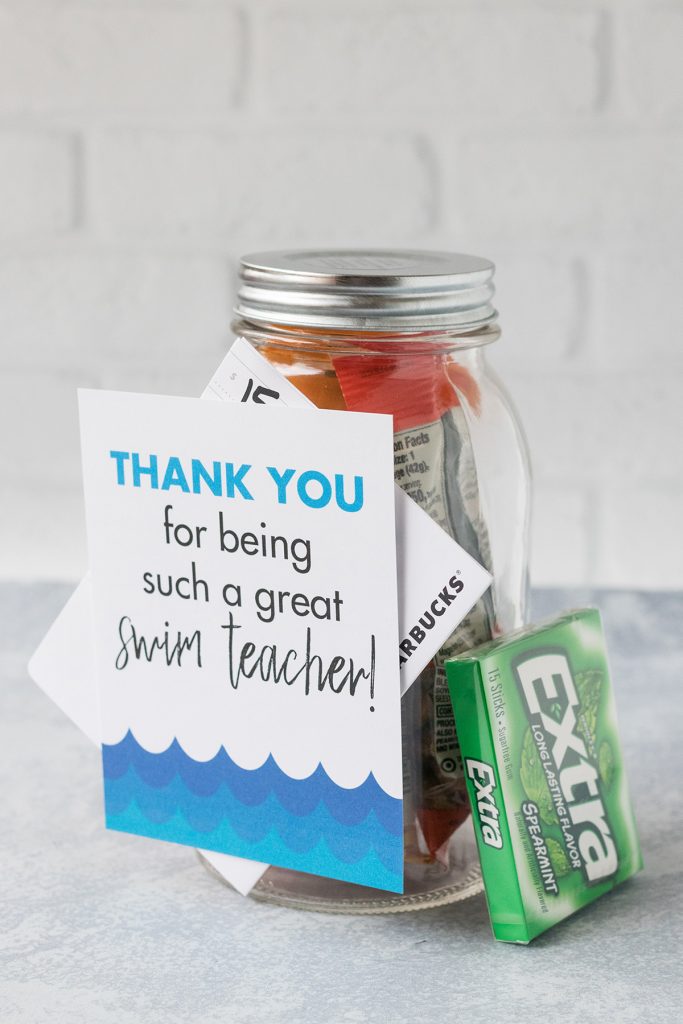 I'll be honest: it's 100% out of personal interest that I created printable swim coach thank you cards.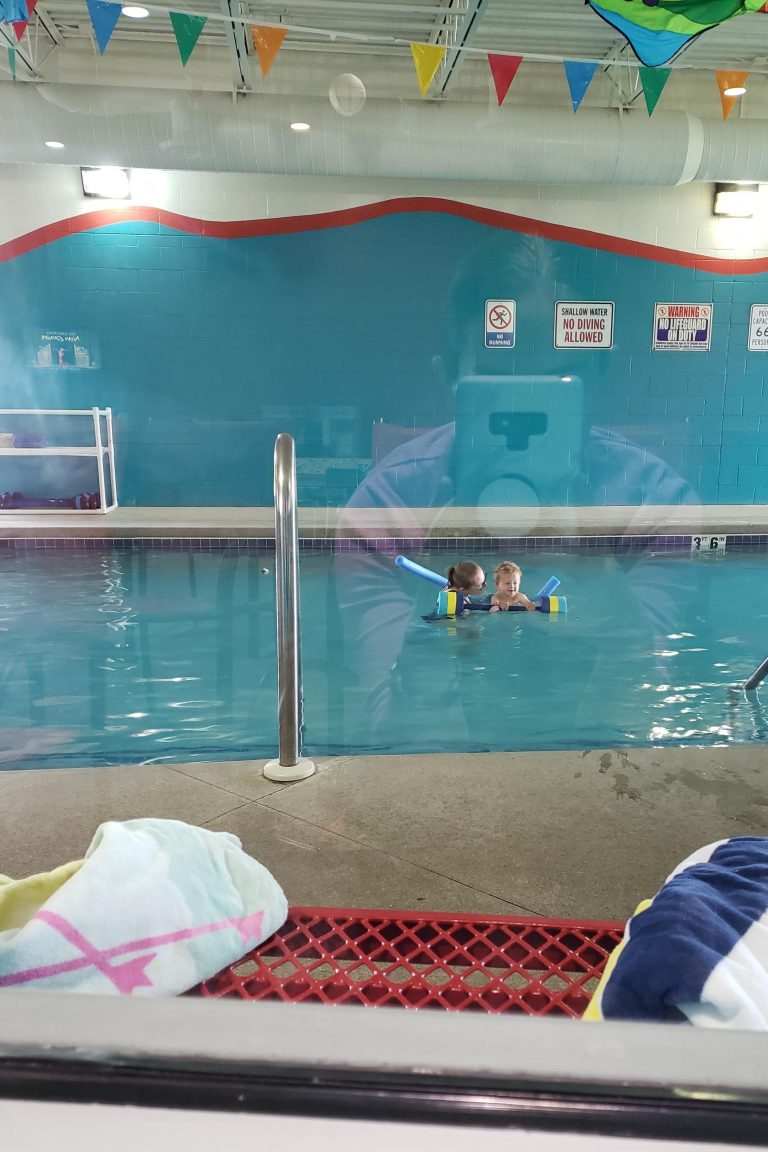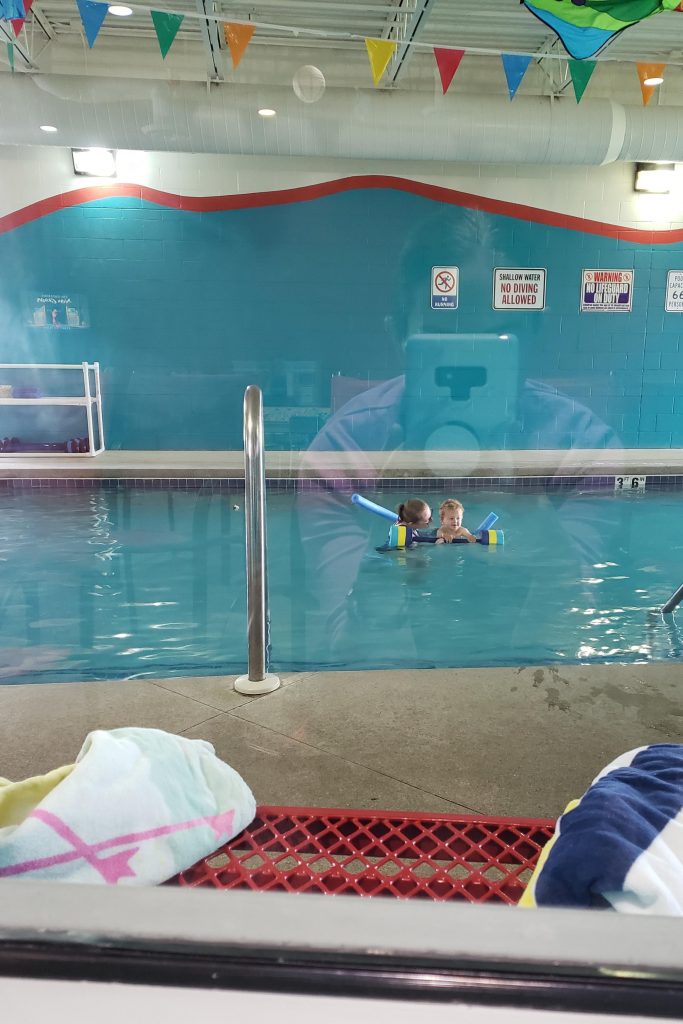 While my toddler son is far too young to have a swim coach, he does have an amazing swim teacher. If you read my family updates, you know that Tommy started swim lessons when he was 18 months old. I swam with him for the first three 12-week sessions. This fall, he transitioned to his first 12-week session without me in the water.
I've been impressed with all of Tommy's teachers thus far. But his current teacher is a total rock star. She keeps three kids under three years old in the water safely for 30 minutes at a time. All by herself. They're happy (for the most part anyway). They're comfortable with her. And they're actually learning how to swim. I've been blown away at how much Tommy has progressed in less than three months.
I've known for a while already that I wanted to put together a Christmas gift for her at the end of the current session, which will wrap up right before the holiday season. And yes, I am going to be that parent that has Pinterest-inspired gifts for every occasion. So of course, I had to create a custom swim-themed thank you card for the present.
About the printable swim coach thank you cards
Why create just one swim teacher card when I could create a whole set of printable swim coach thank you cards? I have six different thank you card designs, three of which have different variations for swim teachers and swim coaches.
The free printable swim coach thank you cards are for personal use only. You may download and print them as many times as you want. If family and friends are interested in cards, please send them to this post. Don't redistribute the download files. Thank you!
I've designed all of the swim teacher/coach cards for A2 size cards. I share my purchase recommendations for card blanks, card stock, and envelopes in the next section.
I've created two versions of each card – a flat card design and a folded card design. The flat card design is perfect if you want to attach the card to the front of a mason jar or gift basket. You can easily scale the flat card design up or down to fit different sized mason jars and gift baskets. The easiest way to do this is to open the image in Photoshop or a Microsoft Word document, scale it to your desired size, print it on a full 8.5 x 11 sheet of cardstock, and then trim it down with scissors or a paper cutter.
The folded card design is a better option if you're planning to put the card in an envelope. The folded card design can't be scaled up or down like the flat card design.
The designs featured in this post are low-resolution previews intended to showcase the layout for each card. They are great for sharing on social media but not suitable for printing. Please use the download links below each card design to grab the printable versions.
All of the free printable swim coach thank you cards are one-sided, which means they're blank inside or on the back. It's up to you to complete the card with a personalized message for your favorite swim teacher or coach.
The actual cards don't have black borders. I added black borders to the preview versions because it gets confusing having so much blank white space.
Printable greeting card supplies
All of the free printable swim coach thank you cards in this post are formatted for A2 cards. If you print the designs on other card sizes, they will not be formatted properly. You can either buy blank white A2 flat cards or blank white A2 folded cards or cut white cardstock to 4.25 x 5.5 inches for flat cards or 8.5 x 5.5 inches for folded cards. If you cut your own folded cards, think about picking up a bone folder to create a smooth, professional fold. Don't forget to purchase A2 envelopes as well.
My favorite place to shop for blank greeting cards and envelopes is Paper Source, which is what I've linked above. Amazon is another great place to shop for greeting card supplies, which is what I've linked below.
What if my printer doesn't have a setting for A2 cards?
I explain how to add a custom paper size to virtually any printer in my DIY easy candle birthday cards post. Scroll down to the inkjet- or laser-printed "happy birthday" message section.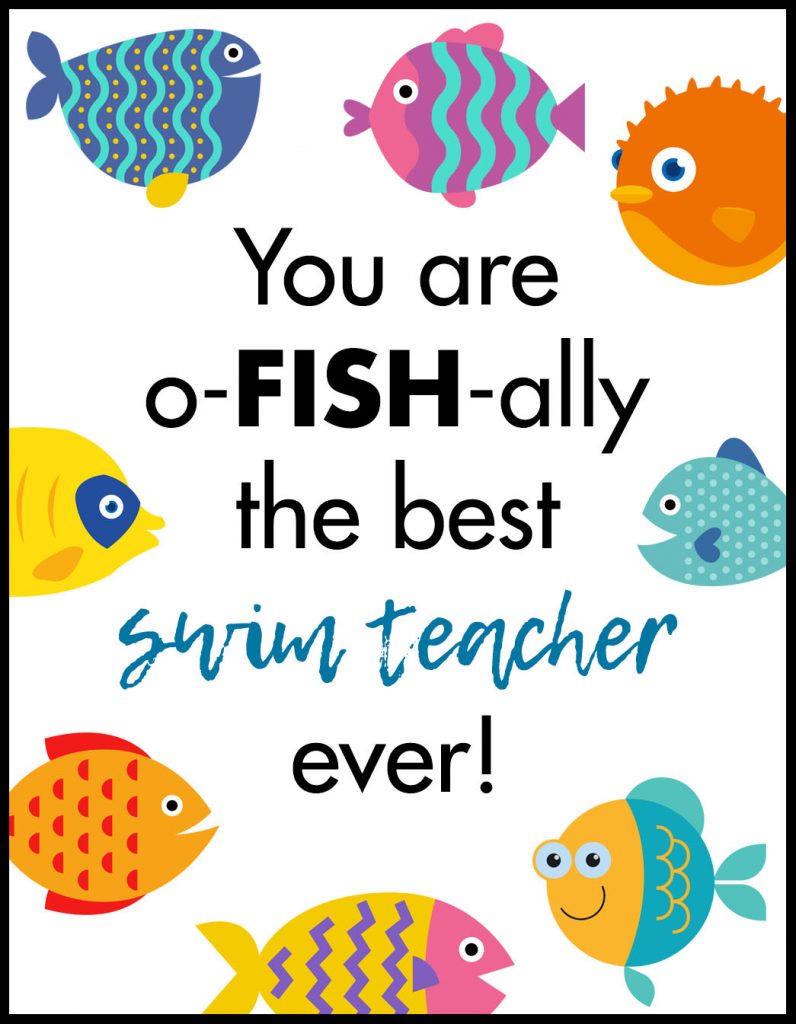 "You are o-FISH-ally the best swim teacher ever!"
"You are o-FISH-ally the best swim coach ever!"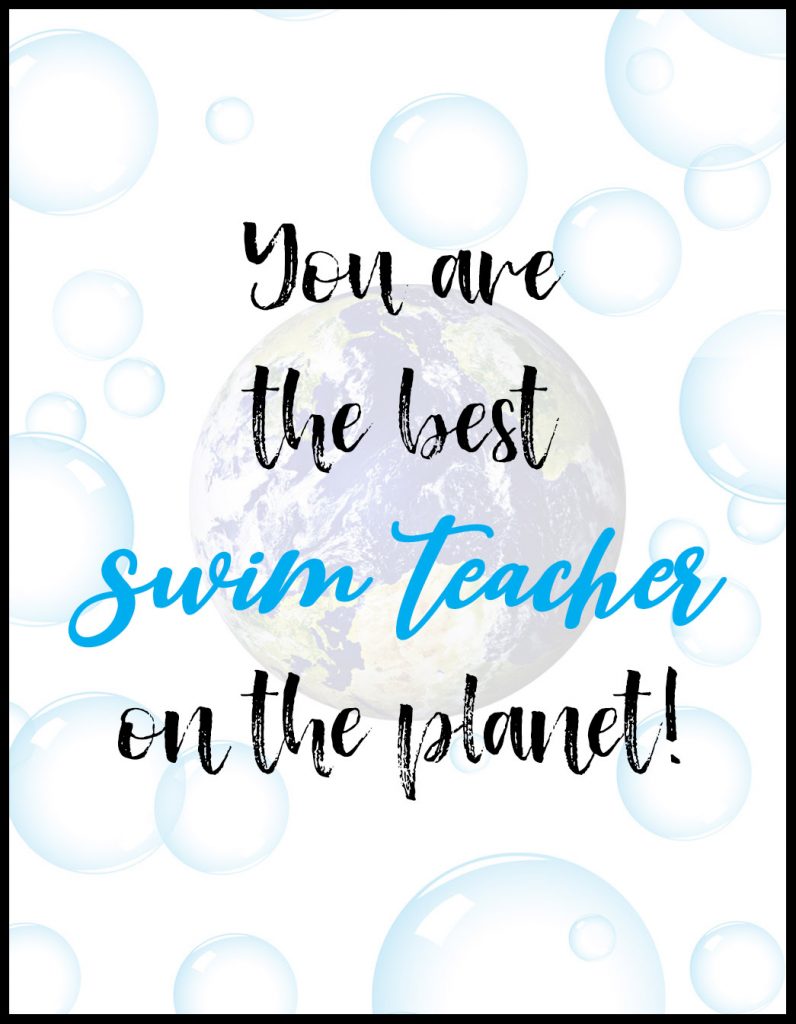 "You are the best swim teacher on the planet!"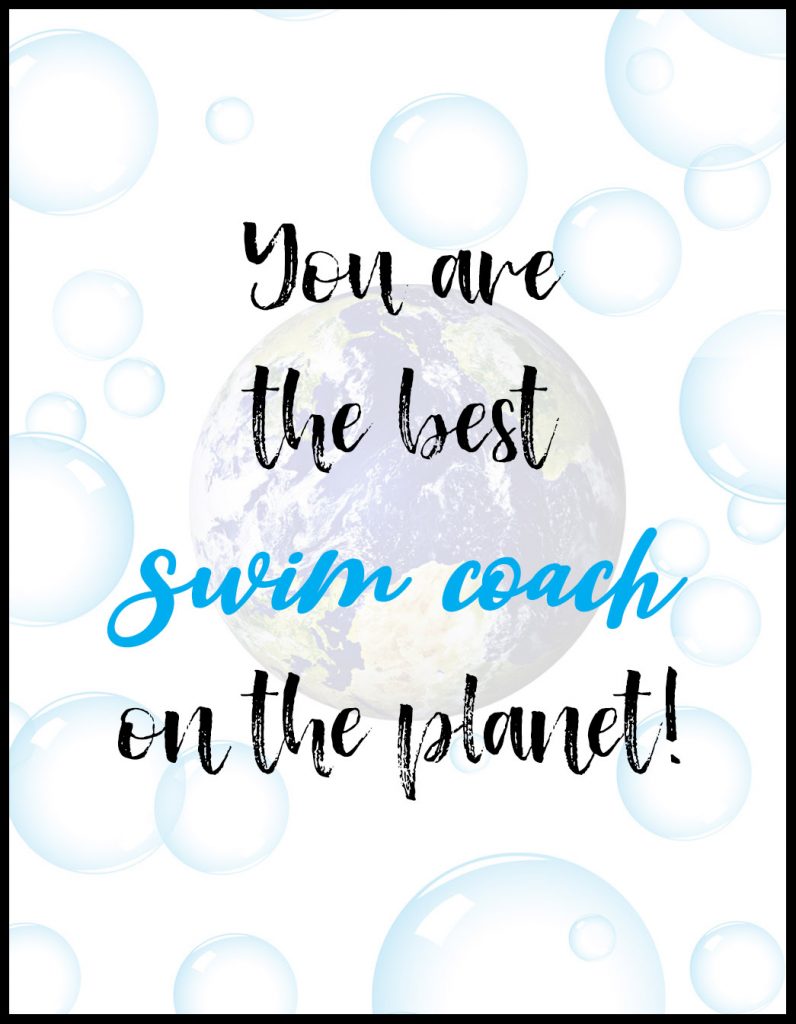 "You are the best swim coach on the planet!"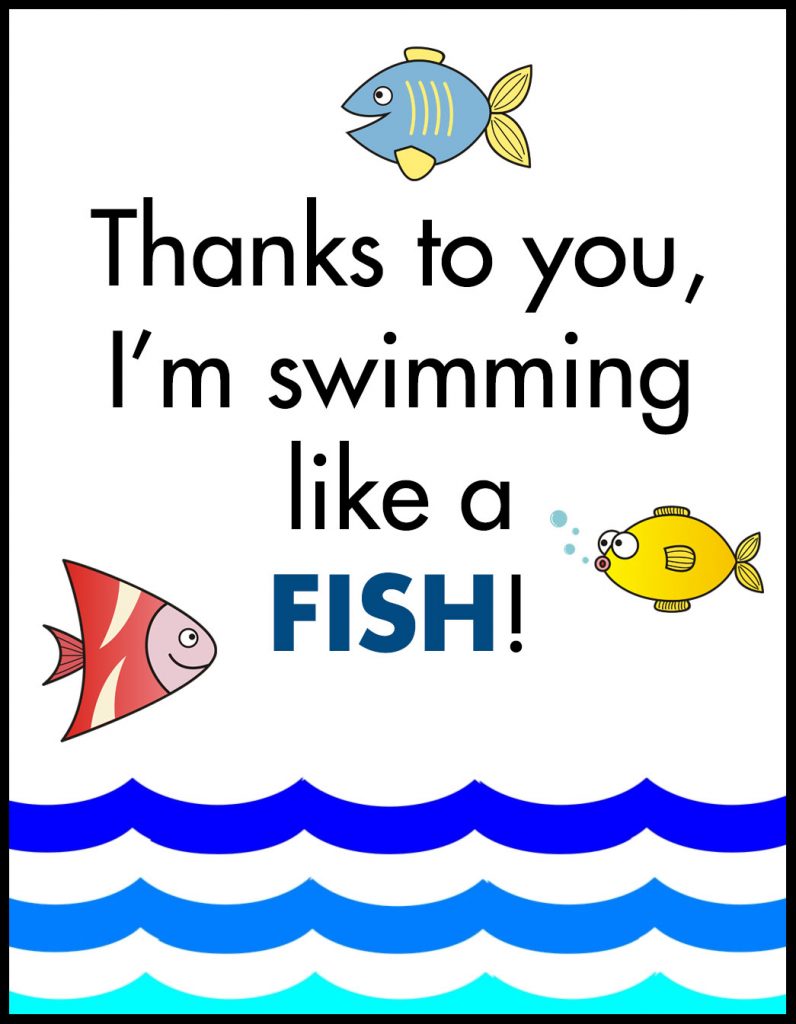 "Thanks to you, I'm swimming like a fish!"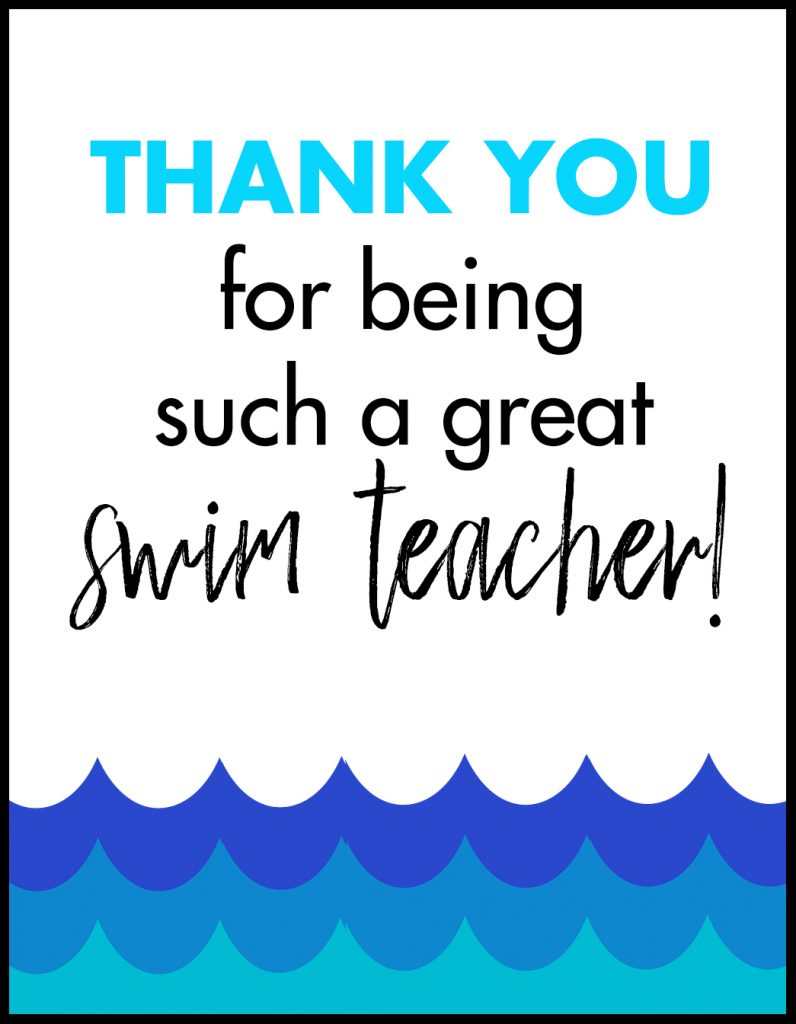 "Thank you for being such a great swim teacher!"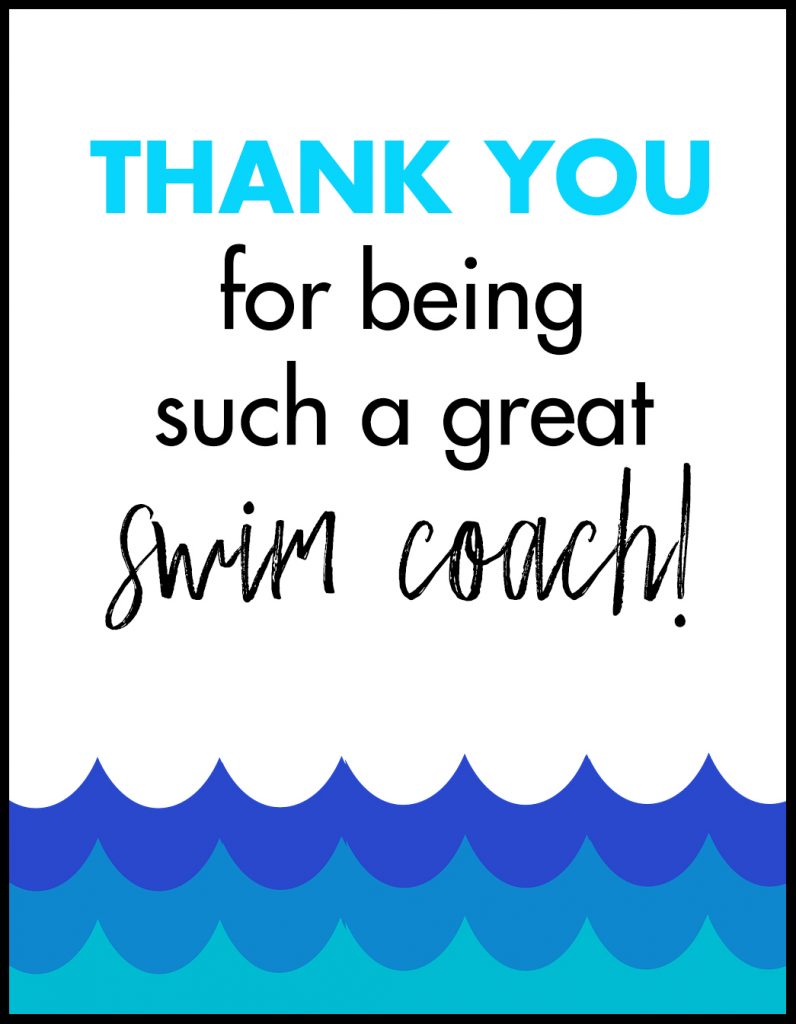 "Thank you for being such a great swim coach!"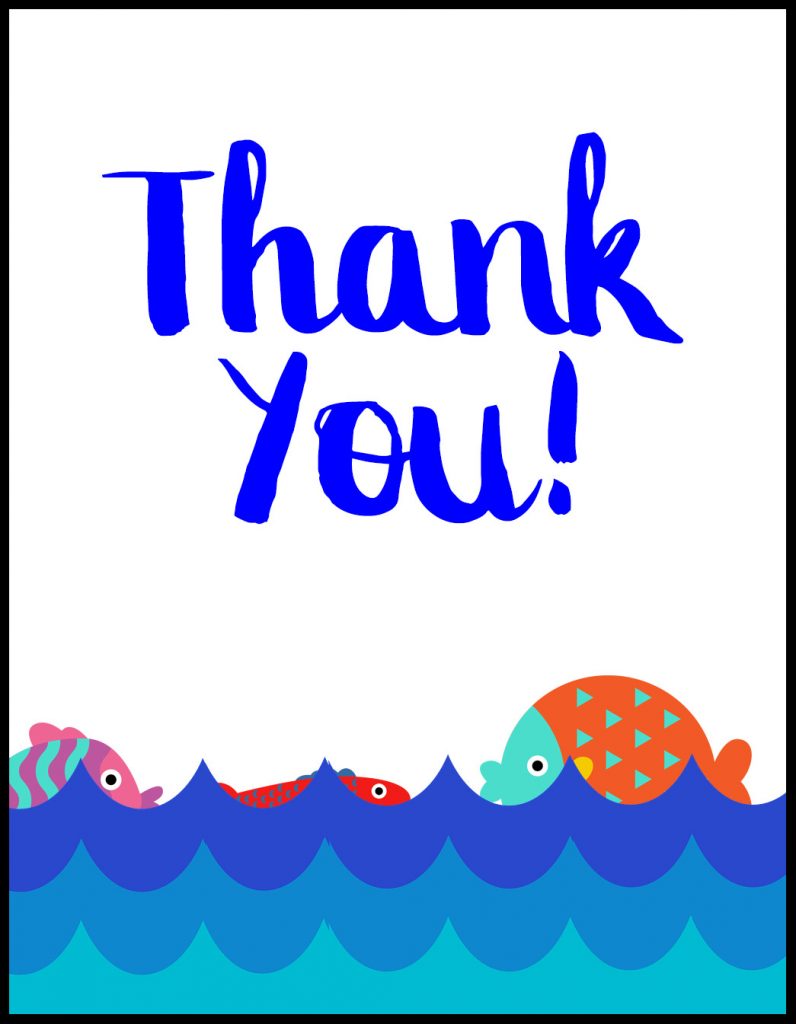 "Thank you!"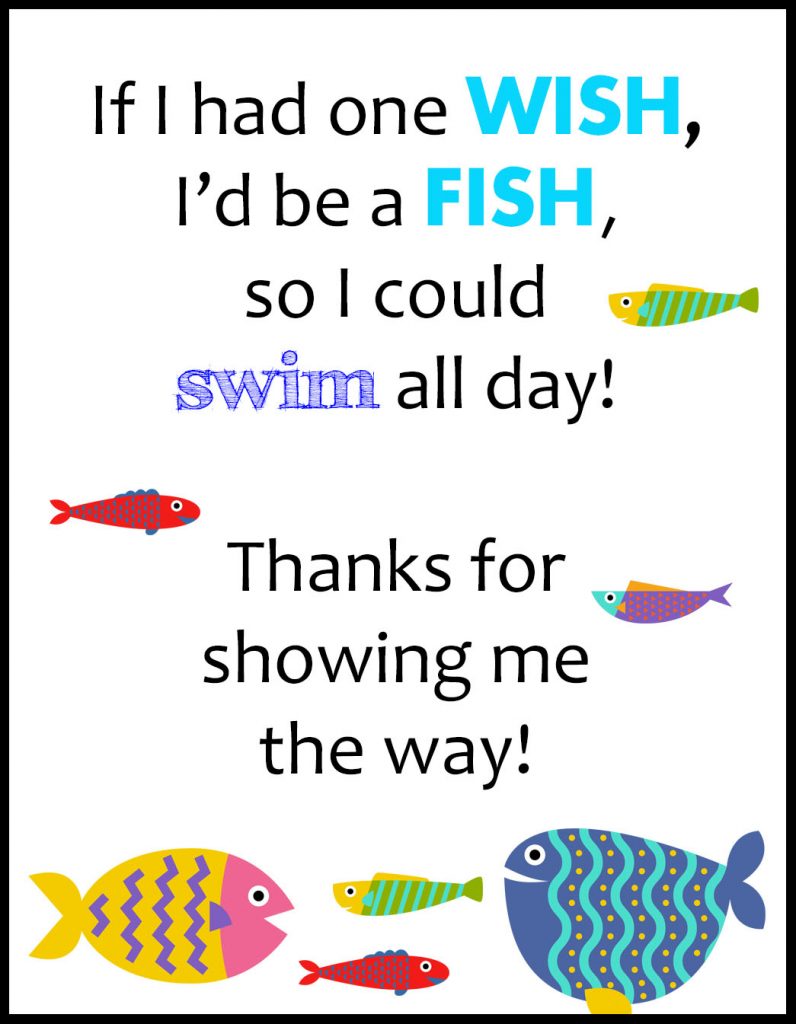 "If I had one wish, I'd be a fish, so I could swim all day! Thanks for showing me the way!"
[Disclaimer: There are a few affiliate links in this post. Thanks for your support!]
Did you use one of the free printable swim coach cards?

I want to see it! Tag your images #RoseClearfield on Instagram or Twitter or post a photo to my Facebook page.
Pin this post for easy access to the printable swim teacher cards later!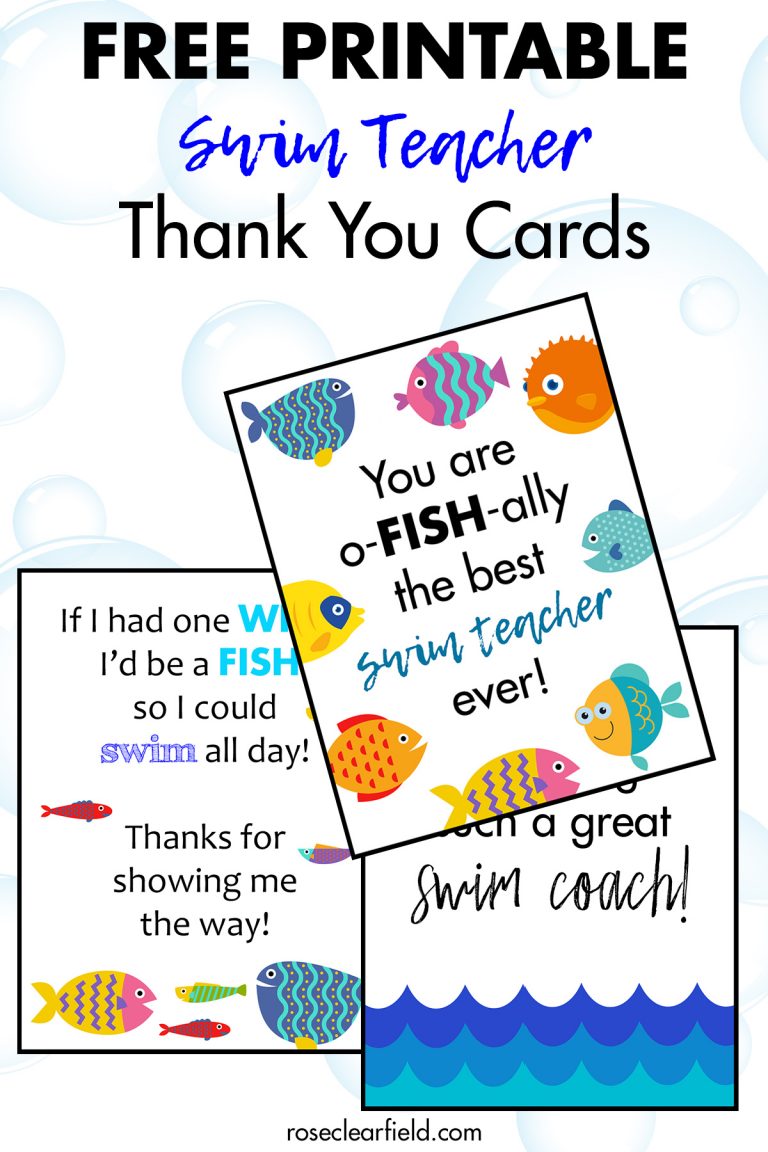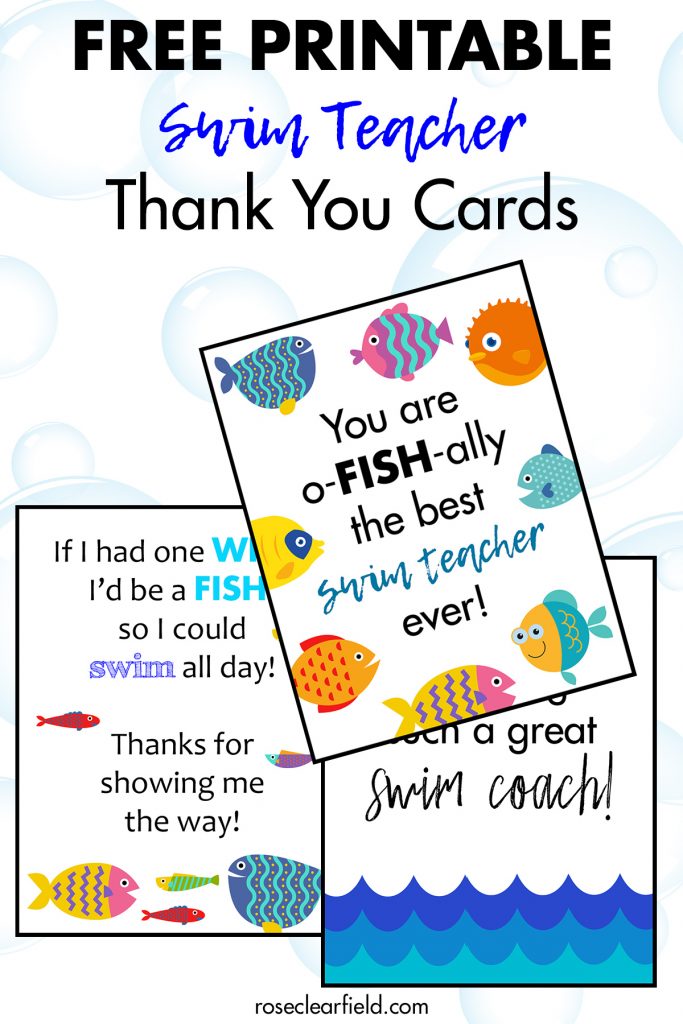 Get excited for free printable teacher holiday thank you cards coming next week!
More free printable cards: