My DSLR camera equipment guide for moms will enable you to purchase the DSLR gear you need to create amazing photos of your kids.
Developing the ideal camera bag for mom life has been critical for taking beautiful photos of my son without lugging around tons of pounds of gear. I've worked hard to find a happy medium. This is not a beginner DSLR camera guide. I'm assuming that you have some knowledge of DSLR photography gear and experience shooting with said gear and want to up your gear game a bit. On the flip side, this is not a professional DSLR camera guide. I'm aiming my recommendations at moms who simply want to take better pictures of their families. They're not looking to start their own photography businesses.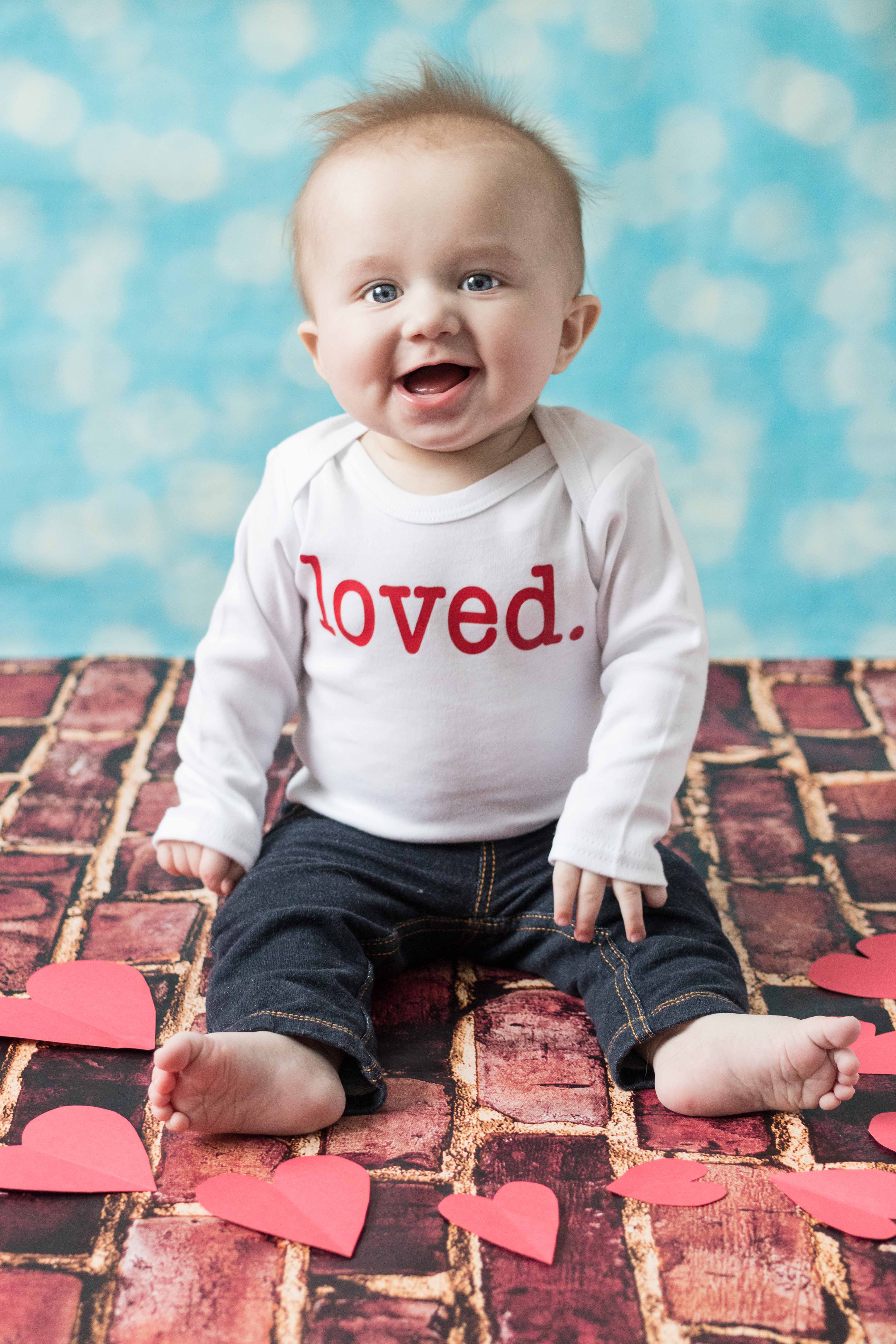 Canon 80D
I've been shooting with the Canon 80D for over two years and cannot say enough good things about it. If you're looking to upgrade from an entry-level DSLR and aren't planning to go pro, the 80D is an ideal option. I shared a handful of Canon 80D test shots right after I got the camera body. I also have a detailed overview about upgrading from the Canon t4i to the Canon 80D.
You get a significant upgrade in features from an entry-level model. Paired with a nice prime lens or low-level L-series lens (keep reading for my recommendations!), you'll see a noticable difference in your images. You get an ISO range and shutter speed capacity for virtually every shooting scenerio you can ever imagine. Unless you have a kid in a high level sport, such as high school basketball or club hockey, it's unlikely that you'll need action capacity beyond what the Canon 80D offers.
Yes, the Canon 90D is available now. If you're upgrading from an entry-level model, you can spring for the 90D, knowing you're getting the best features available. Or you can save a few hundred dollars and get the now discounted 80D, which still offers all the features you need to take amazing pictures of your kids.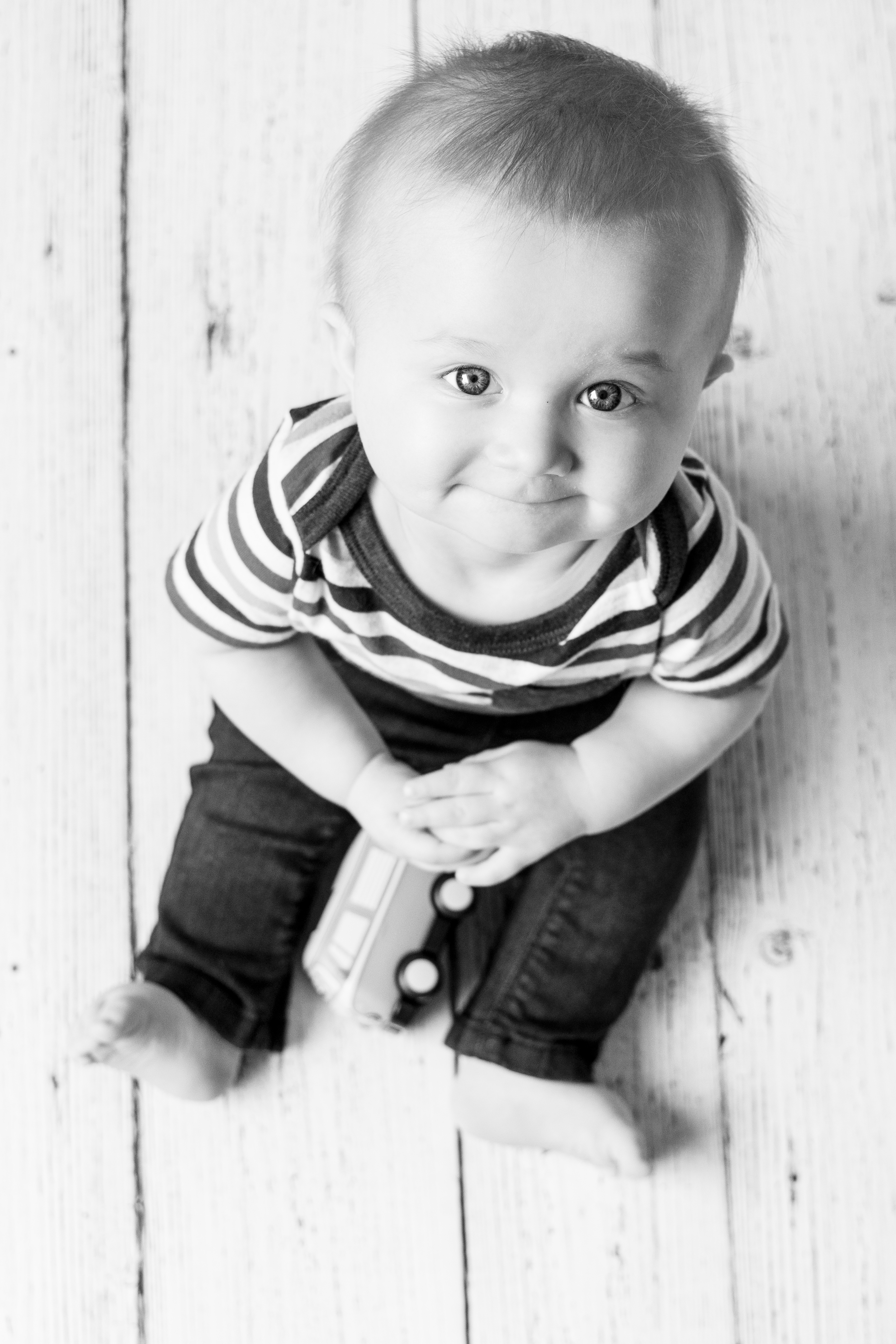 Canon 40mm f/2.8
I have talked about the Canon 40mm f/2.8 extensively, most notably in my post 5 Reasons the 40mm is Better than the 50mm. I have absolutely loved the 40mm from the moment I started shooting with it. Since Tommy was born, I've barely taken it off my camera. You'll be hard pressed to find a better body/lens combination than the 80D and 40mm for the money, weight, and image quality. The body and lens together weigh less than two pounds, which is very impressive for DSLR photography.
I've shot the vast majority of photos for this blog with the 40mm. I take numerous portraits of Tommy with the lens and have it with me for almost every outing around town or just out and about in the neighborhood (i.e., at the park, at the beach). The focal length is extremely versatile.
The only time I switch to the much more popular Canon 50mm f/1.8 is when I'm shooting in an extreme low-light situation, such as a lantern show or concert in a jazz club. In these scenerios, the extra stop of light makes a big difference. For most shooting scenerios as a mom, you won't need the extra stop.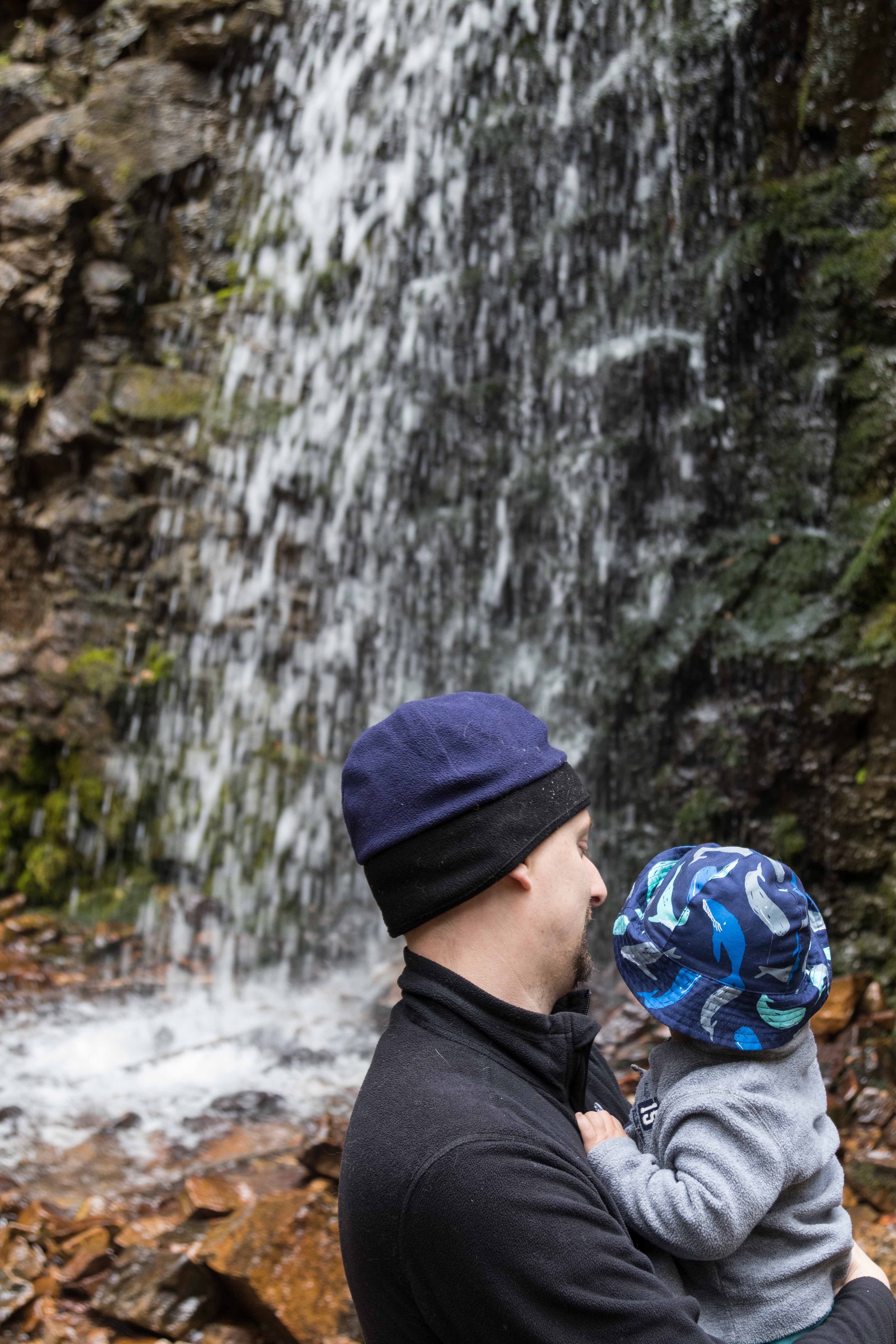 Canon 24-105mm f/4
When I'm not shooting with the 40mm, I'm almost always shooting with the Canon 24-105mm f/4. As a mom, you'll find yourself in shooting situations where it simply isn't possible (i.e., at a sporting event) or it's really inconvenient (i.e., at a birthday party) to spend a lot of time moving to get the shots you want. In these situations, a zoom lens makes a lot more sense than a prime lens.
The 24-105mm focal length range is very versatile. Unless you need an extreme wide-angle or close-up shot, you won't feel limited by this focal length. While f/4 isn't ideal in low-light situations, the comparable Canon zoom lenses with f/2.8 aperture capacity are three times heavier. They're also more than twice the price. For average mom life shooting scenerios, the lighter weight, much less expensive lens is the ideal choice.
I also highly recommend the Canon 24-105mm f/4 for vacations. Traveling with family is another common mom photography scenerio where you don't have time to switch lenses or compose with a prime lens. Put a versatile zoom lens on your camera body and leave it there. I've shot all of the photos on our recent trips, such as Montana and Washington D.C., with the Canon 24-105mm.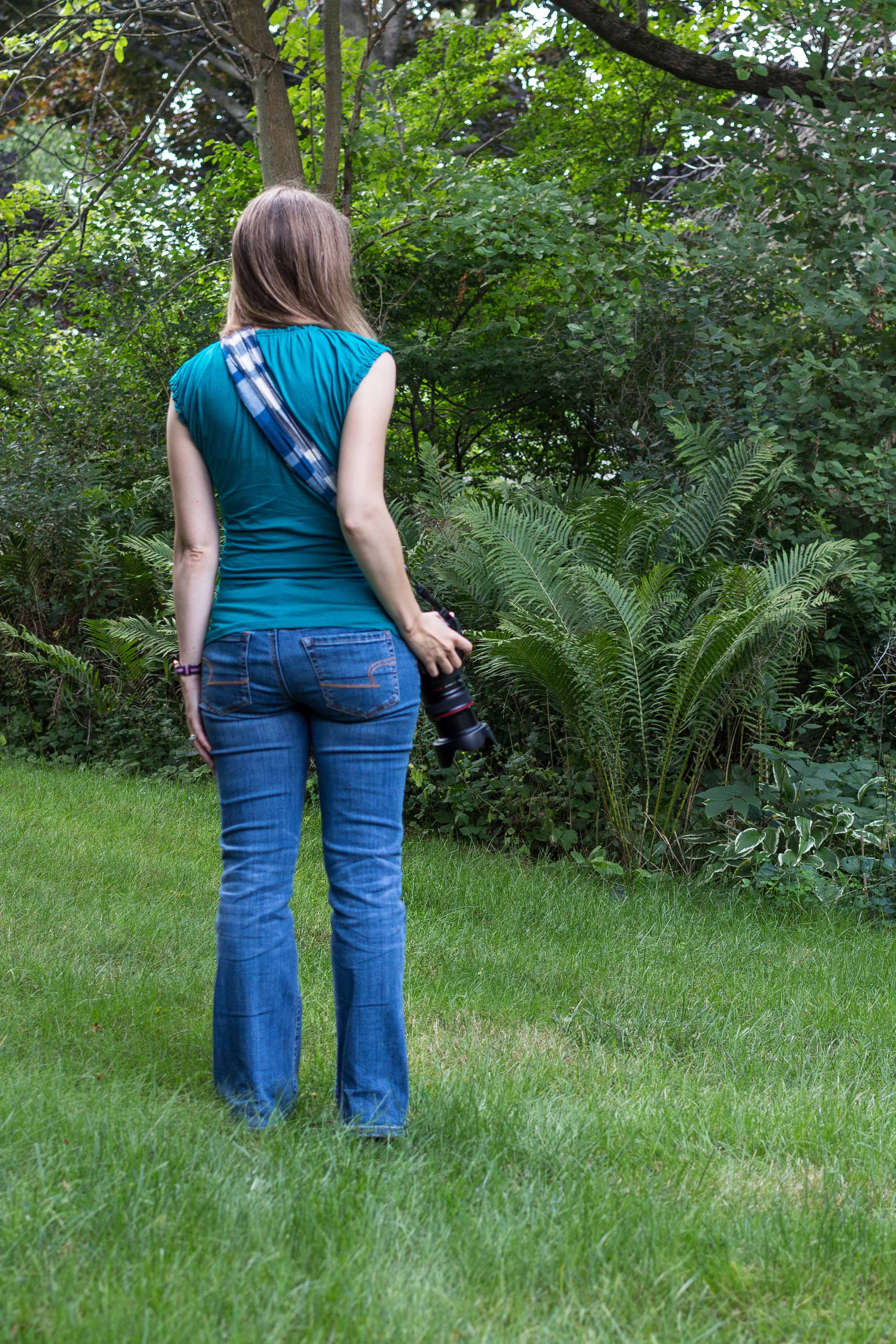 Envy scarf strap
Getting a good camera strap is important for shooting with a DSLR camera. Wearing a strap greatly minimizes the risk of damage to the camera as well as the risk of theft. You'll be a lot more comfortable when out and about with your camera, increasing the chances that you'll bring it with you more often.
I received two free Envy straps as part of my work with Photorec.tv, one of which was a scarf strap. I haven't taken the Envy scarf strap off my Canon 80D since Tommy was born. The strap is so comfortable and offers an ideal weight for the camera body and lenses I'm recommending in this DSLR camera equipment guide for moms. I also love suggesting the Envy scarf straps to fellow mamas because they're so stylish. The scarf strap I chose is the blue plaid design. I can't even tell you how many compliments I've gotten on it over the past couple of years.
I share my full thoughts about the strap in my Envy scarf strap photography gear review. Again, I did receive my strap for free in exchange for an honest review. I don't receive any additional compensation if you choose to purchase a scarf strap or other Envy product. I'm still promoting this strap simply because I love it so much and haven't come across anything else quite like it.

Circular polarizer filters
Beyond a good camera strap, there are just a few essential DSLR camera accessories I recommend for moms. The first is circular polarizer filters (CPLs). A circular polarizer filter is like sunglasses for your camera lens. It helps retain rich colors and minimize blown out areas on bright, sunny days, creating more vivid, balanced images. As a mom, I guarantee you'll find yourself out and about with your DSLR on brilliantly sunny days. A circular polarizer makes a big difference. Pick up a circular polarizer for each DSLR camera lens you use often.
Extra batteries
The Canon 80D has amazing focusing capacity with the touch screen. As such, I use the touch screen a lot, which runs through the battery. When I have my DSLR, I have a couple of extra charged batteries with me. You can opt to get extra battery power with a battery grip. I have shot with battery grips fairly extensively and like them. But a grip adds a lot of weight to the camera. As a mom, I'd rather keep extra batteries in my bag than have a grip attached to my camera.
Please note that I'm linking to the spare battery for the Canon 80D. If you're shooting with another DSLR camera, you may need to purchase a different battery.
DSLR camera bag or backpack
Please don't be the mom who shoves her DSLR camera bag in the top of her purse or a non-waterproof bag that really isn't suitable for cameras. For the past couple of years, I've primarily been using the now discontinued ThinkTank CityWalker 20, which doubles perfectly as a diaper bag. Many medium- to large-size camera bags make great diaper bags because they're waterproof and have lots of compartments. I love the size and functionality of this kind of camera bag for out and about around town. The ThinkTank Storyteller series is very comparible to the CityWalker series.
When I'm traveling, especially when I'm flying, I almost always use an older version of the Lowepro BP 250 AW II. It's perfect for housing all of the DSLR gear I cover in this post as well as a handful of carry-on flight items. The bag is extremely durable. I've owned my model since 2012, and it has virtually no visable wear.
Most recently, as a mom, I've used my Lowepro backpack on our Wisconsin Dells trips with Tommy the past two summers. You can wear the Lowepro backpack and the Envy scarf strap at the same time very comfortably, which is a huge plus.
[Disclaimer: I wasn't sponsored to promote any of the DSLR camera equipment in this post. There are a few affiliate links. Thanks for your support!]
Fellow mamas, I'd love to get feedback on my DSLR camera equipment guide for moms!
Tell me about your favorite DSLR camera bodies, lenses, and other gear!
Pin this post for easy access later!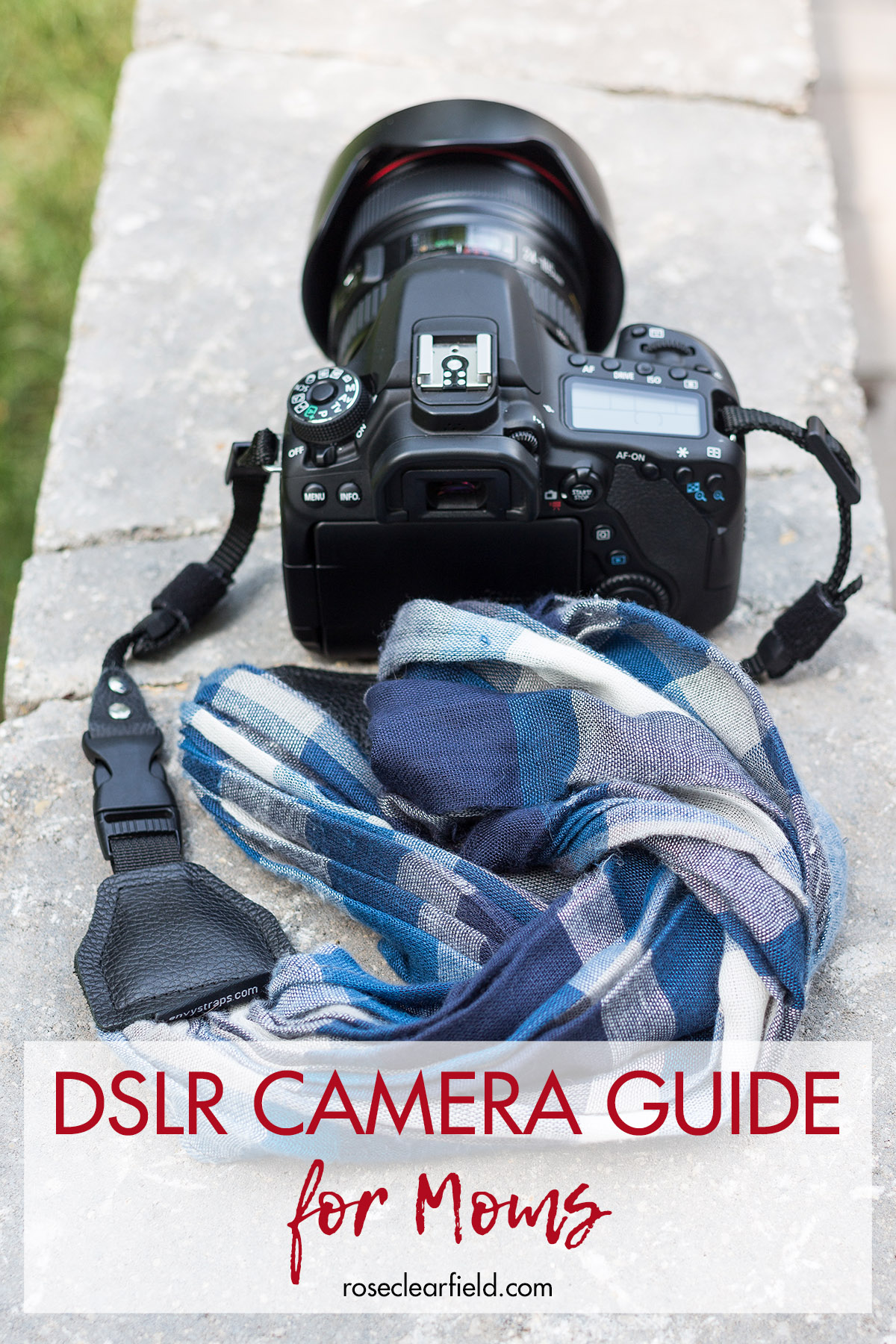 More mom photography resources: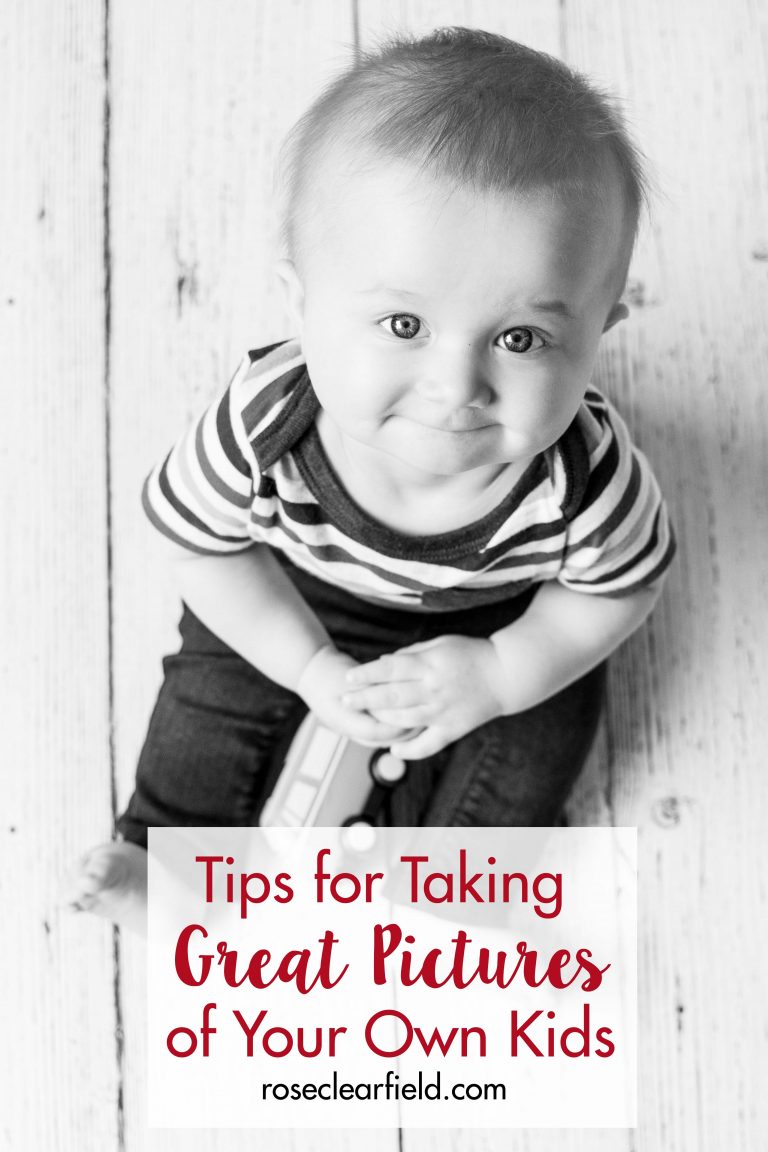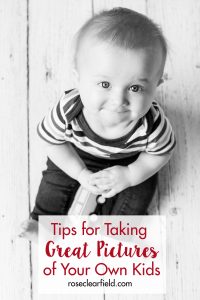 Tips for Taking Great Pictures of Your Own Kids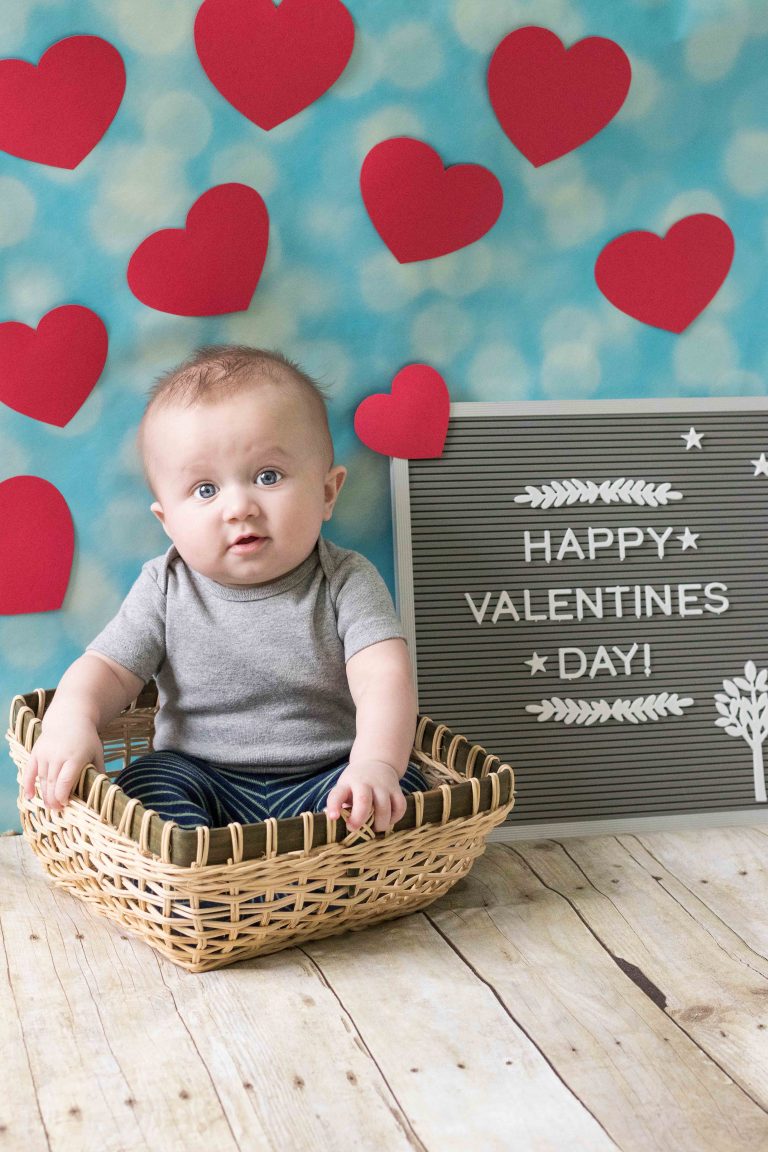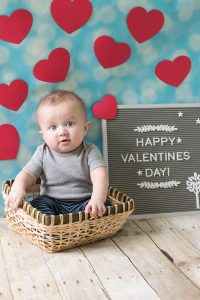 Valentine's Day Baby Photo Idea