Finding ways to eat more veggies for breakfast will expand your morning meal routine and up your nutrition before noon.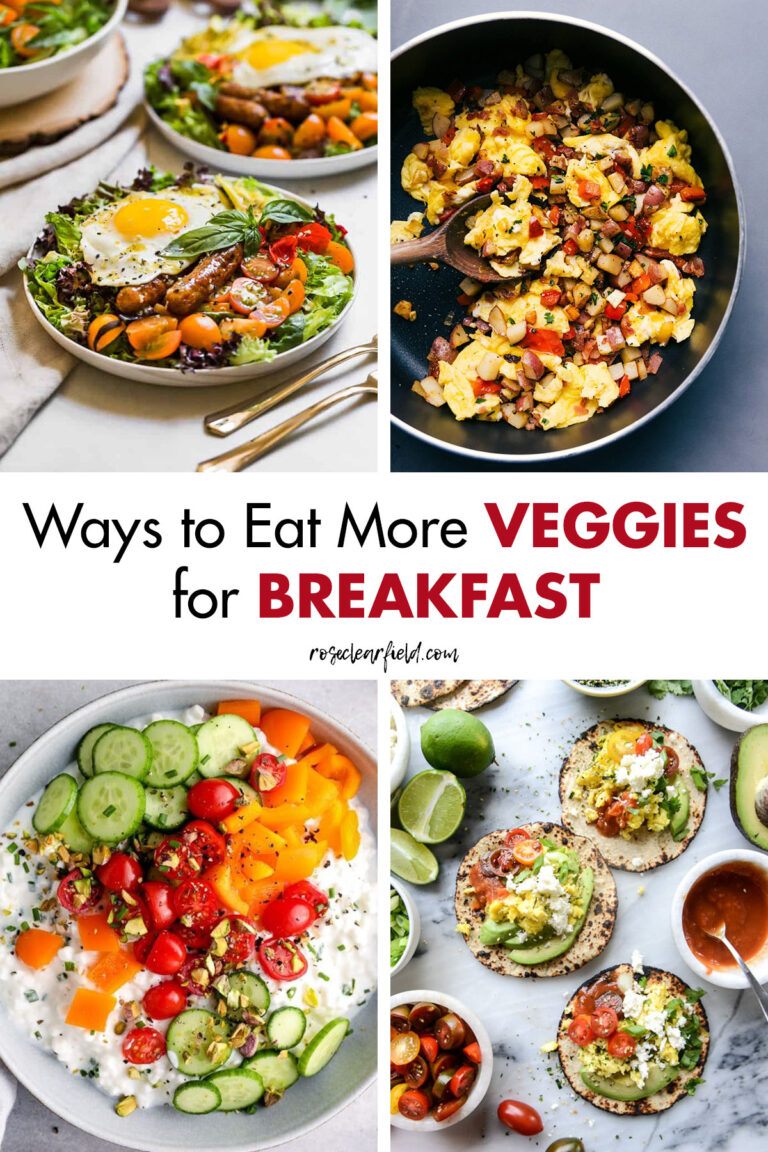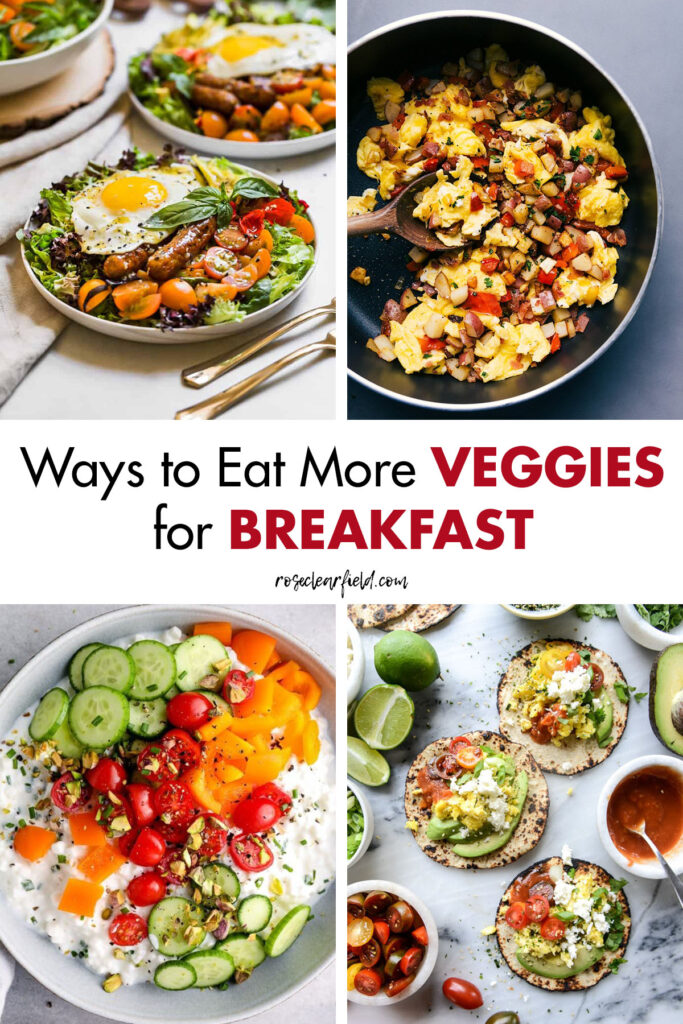 Most people don't reach for vegetables in the morning the way they reach for fruit (or let's be real, carbs and dairy). But there are so many delicious savory breakfast recipes and other veggie-focused breakfast concepts that make it so easy to get in an extra serving.
If the idea of veggies for breakfast seems overwhelming, go slow. Start with veggie-packed muffins or pancakes before making savory oatmeal or crepes. Over time, you'll develop a palette for less sweet breakfasts and will look forward to adding them to your breakfast routine on a regular basis.
I've focused on breakfast recipes that are loaded with vegetables. As such, many of these recipes are vegan and vegetarian. You can easily add cheese and/or meat as you like or keep the recipes as is.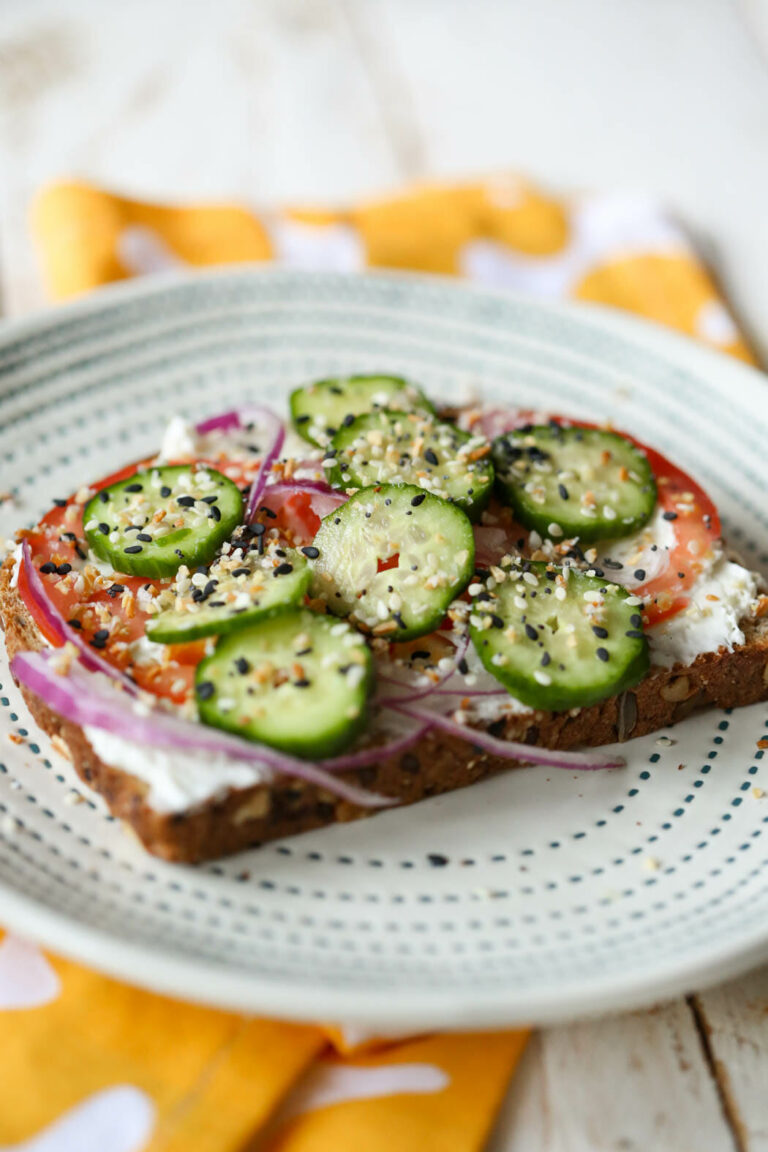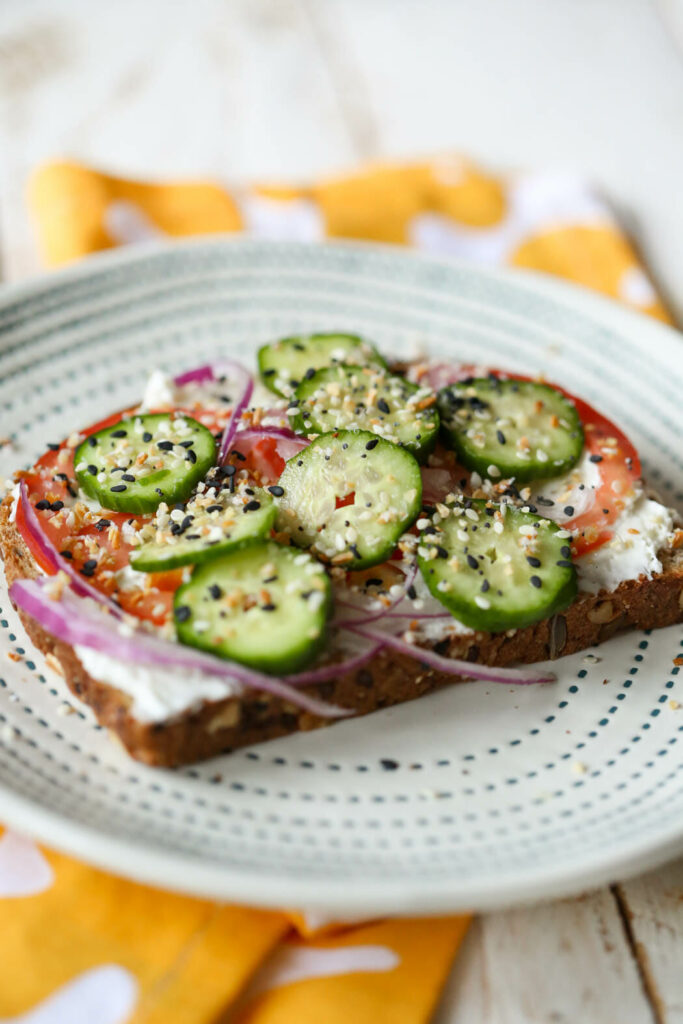 1. Toast
Add raw veggies to toast with cream cheese, cottage cheese, and/or avocadoes to up the nutrition, flavor, and texture of this simple breakfast. How Sweet Eats' homemade roasted veggie cream cheese is also a great option for any sort of toast or breakfast sandwich.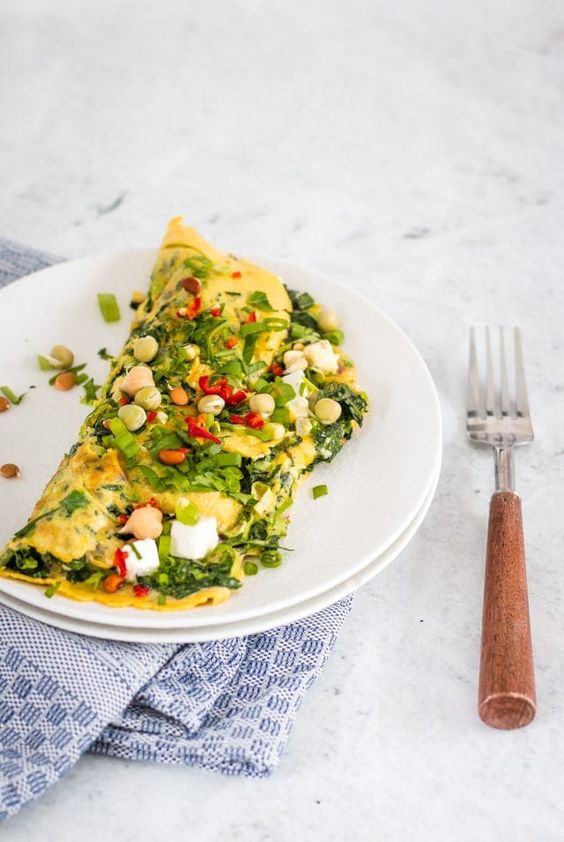 2. Omelets
You can add just about any raw or cooked vegetables to omelets. A little cheese or meat will complete the omelet perfectly.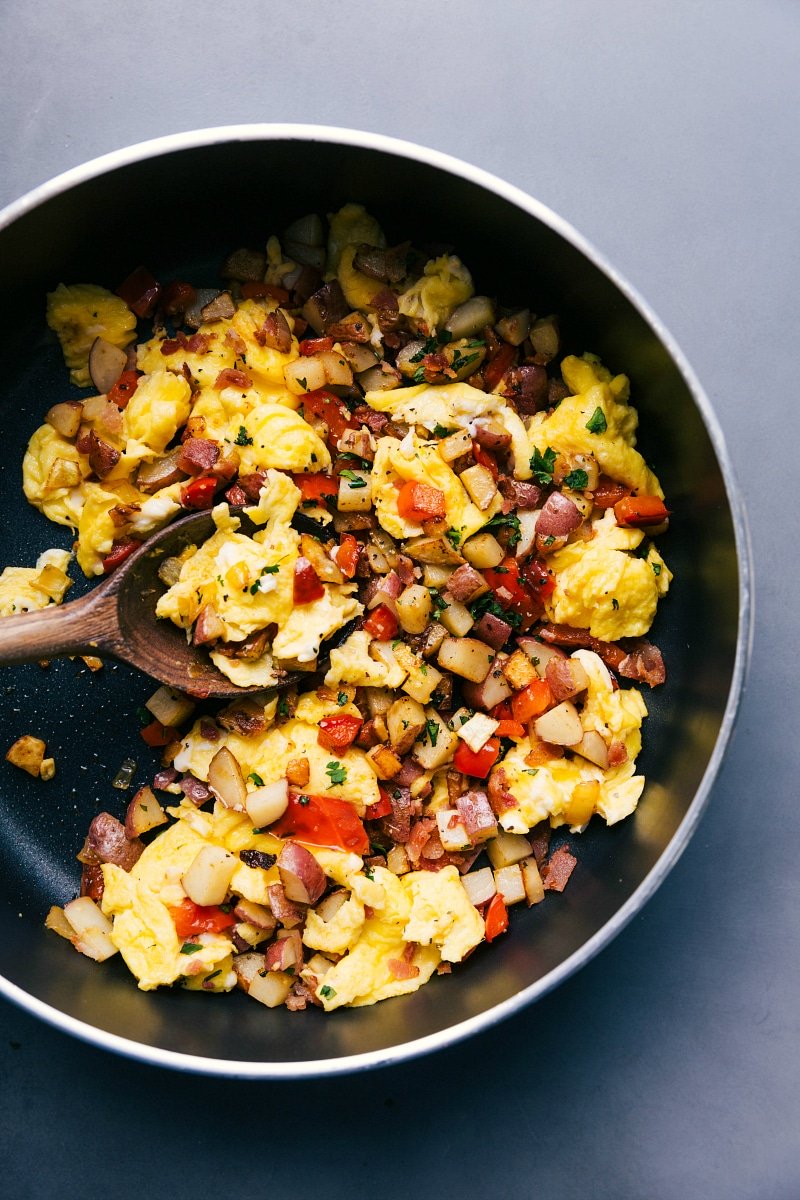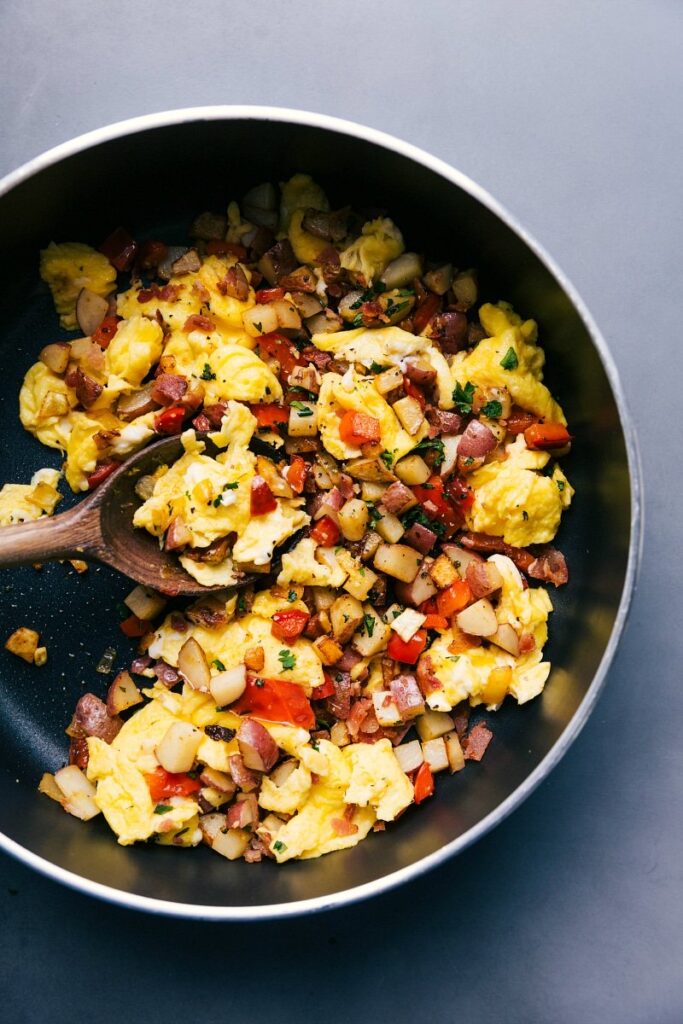 3. Scrambles and skillets
I love to bake a few potatoes and sweet potatoes at the beginning of the week to make scrambles with eggs, veggies, and potatoes. Cube the potatoes and add them to the pan long enough that they brown nicely on all sides. Raw or cooked vegetables work well for scrambles.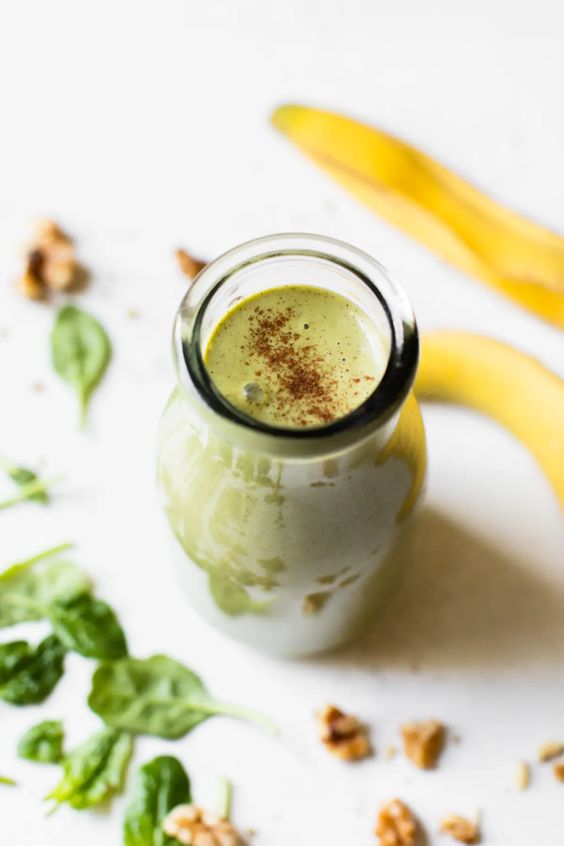 4. Green smoothies
Smoothies are great when you need an easy breakfast on the go or want a healthy drink alongside other breakfast food.
A good green smoothie won't taste like spinach, kale, or other green veggies of your choosing. I've been making a tropical smoothie with pineapple, mango, and coconut for years. Here's a great infographic for picking ingredient combinations for green smoothies (unfortunately, I don't know the original source). I'm linking a few more recipes below.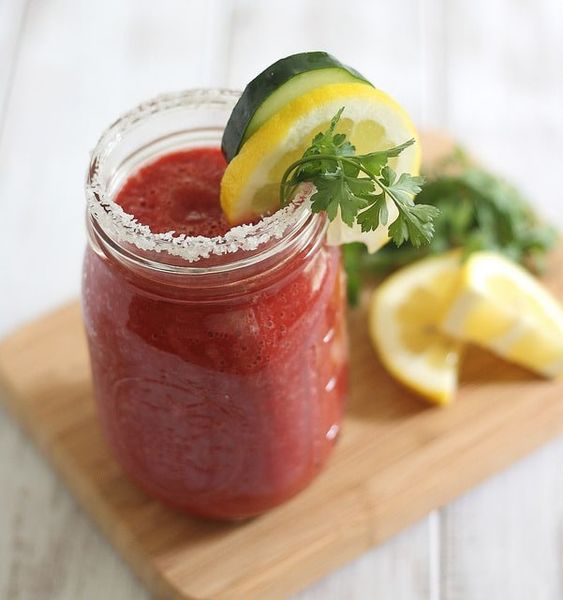 5. Homemade V8 juice
Homemade V8 is so easy to make with a juicer. When you make V8 yourself, you control exactly what goes into it, so you can create a drink that's healthier and with less ingredients than store-bought options. Making fresh juice also allows you to tweak the ingredients to suit your personal tastes.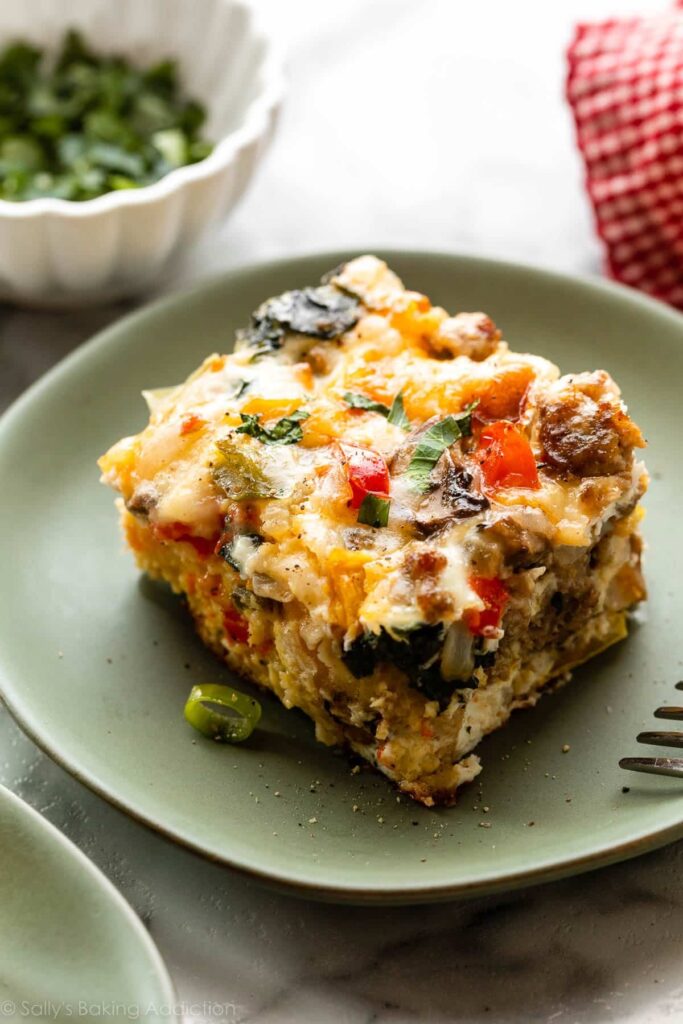 6. Breakfast casseroles
Breakfast casseroles are great for anyone who likes meal prep. You'll be set for the whole week ahead and have easy breakfasts to serve your spouse or kids. Once you find a breakfast casserole base that you like, you can tweak the veggies and other ingredients (i.e., cheese, meat) with ease.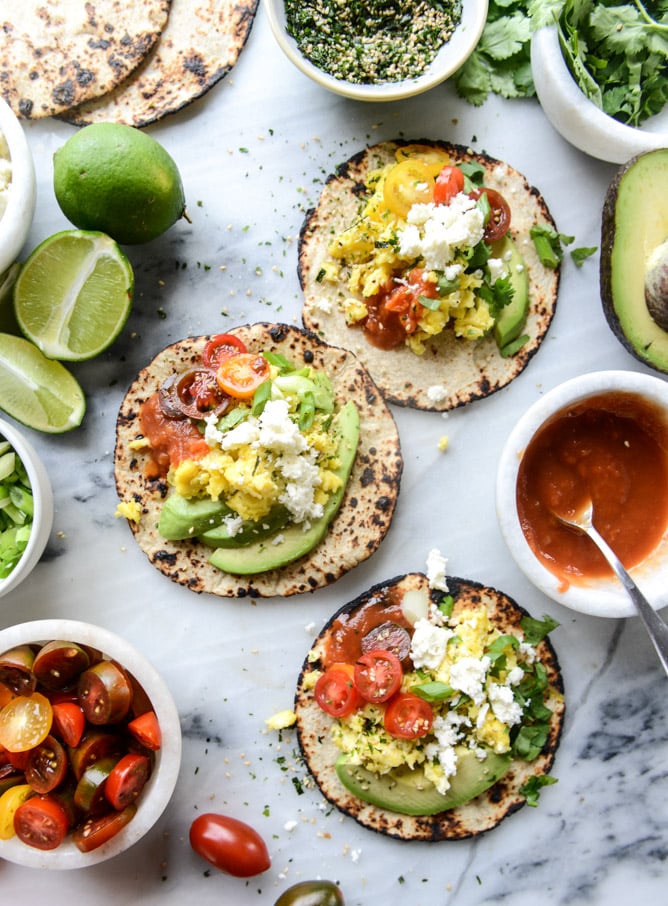 7. Breakfast tacos or burritos
Breakfast tacos and burritos are the perfect excuse to find another reason to eat tacos and burritos each week. While you're at it, you get a few more veggies in your diet. Breakfast burritos are a great dish to prep and freeze ahead of time while breakfast tacos are better to make fresh each time but are so quick to prepare. You can chop the veggies you'll be using in advance to further speed up the prep.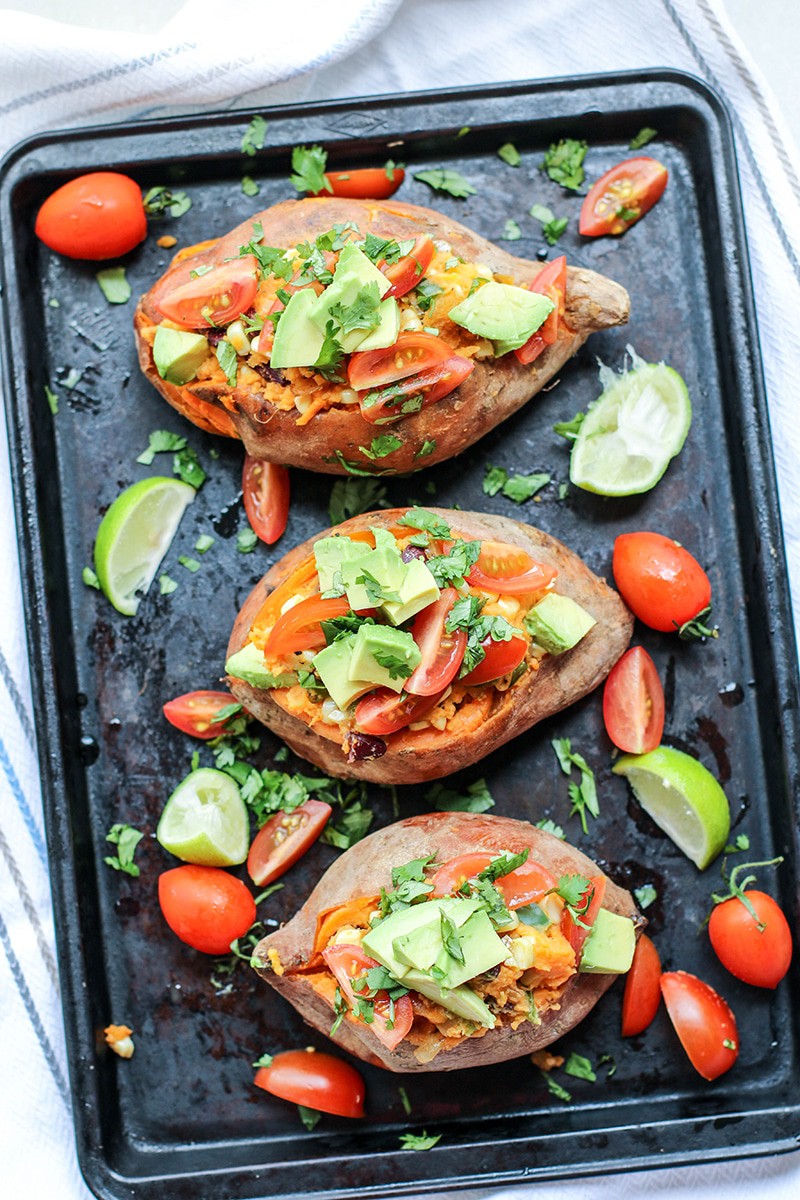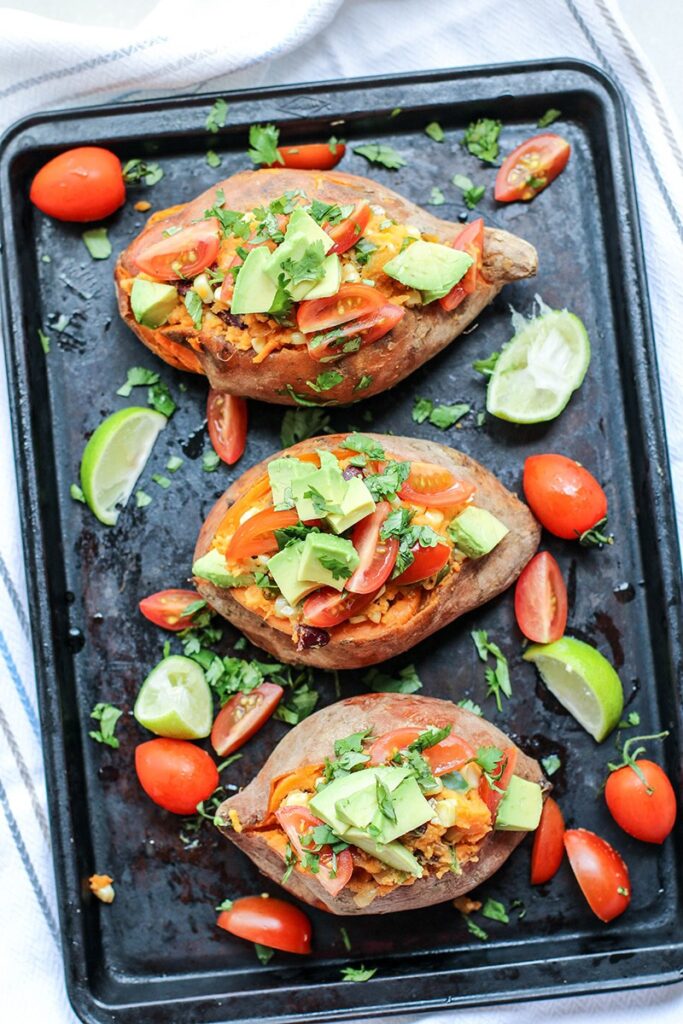 8. Loaded or stuffed sweet potatoes
A loaded sweet potato may sound a little strange for breakfast. But it isn't really very different from a breakfast scramble with sweet potatoes.
9. Side of veggies instead of fruit
Instead of putting together a little bowl of fruit to go alongside pancakes, waffles, oatmeal, etc., make yourself a side of raw veggies. Chop carrots, bell peppers, cucumbers, and celery in advance, so you can grab sliced vegetables as part of any meal or for a snack.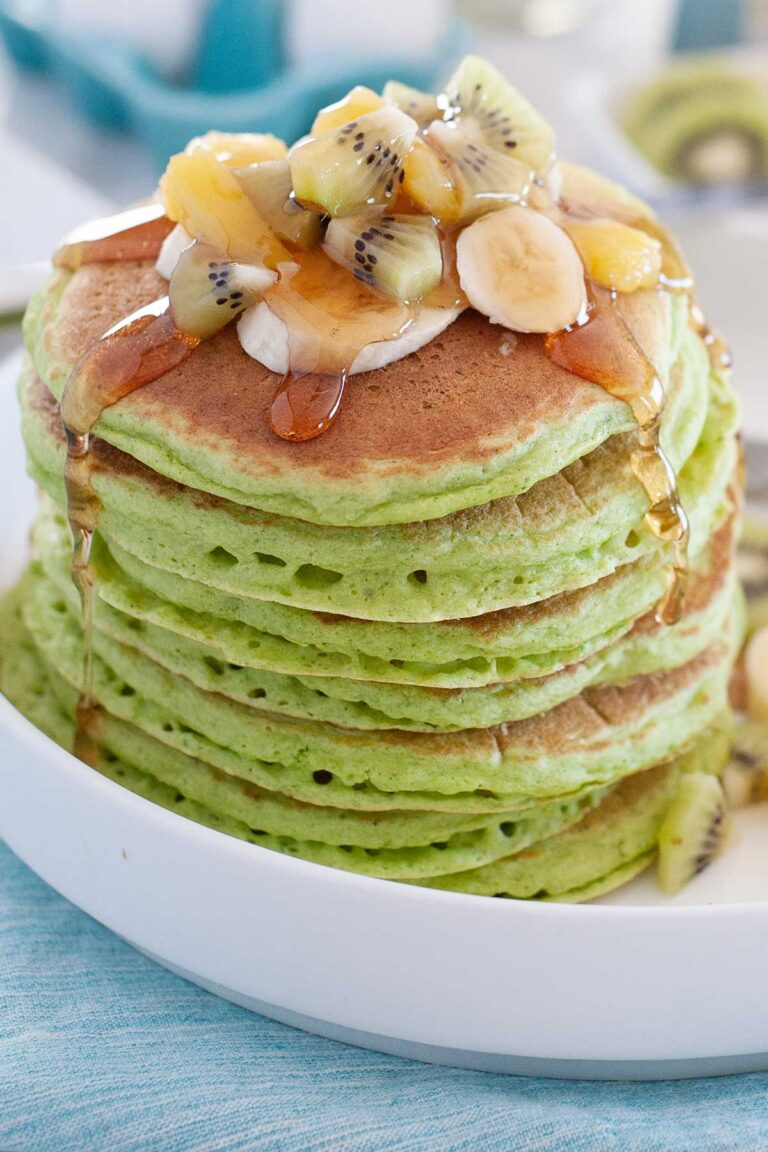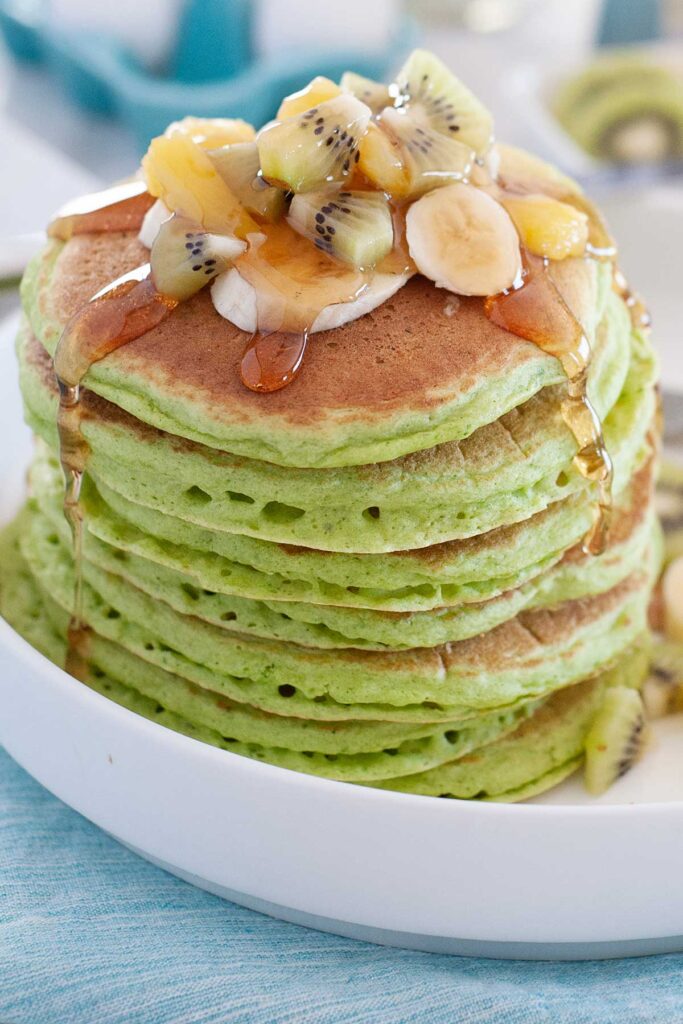 10. Pancakes
Savory pancakes are a nice change of pace from sweet pancakes and a great way to get in a few more veggies each week. Most veggie pancakes don't have a strong vegetable flavor and can still be topped with butter, syrup, honey, and fruit.
Many veggie pancakes recipes are aimed at families and intended to be kid-friendly. As an adult with or without kids, don't let the fact that some of these recipes are coming from mom sites deter you from trying them.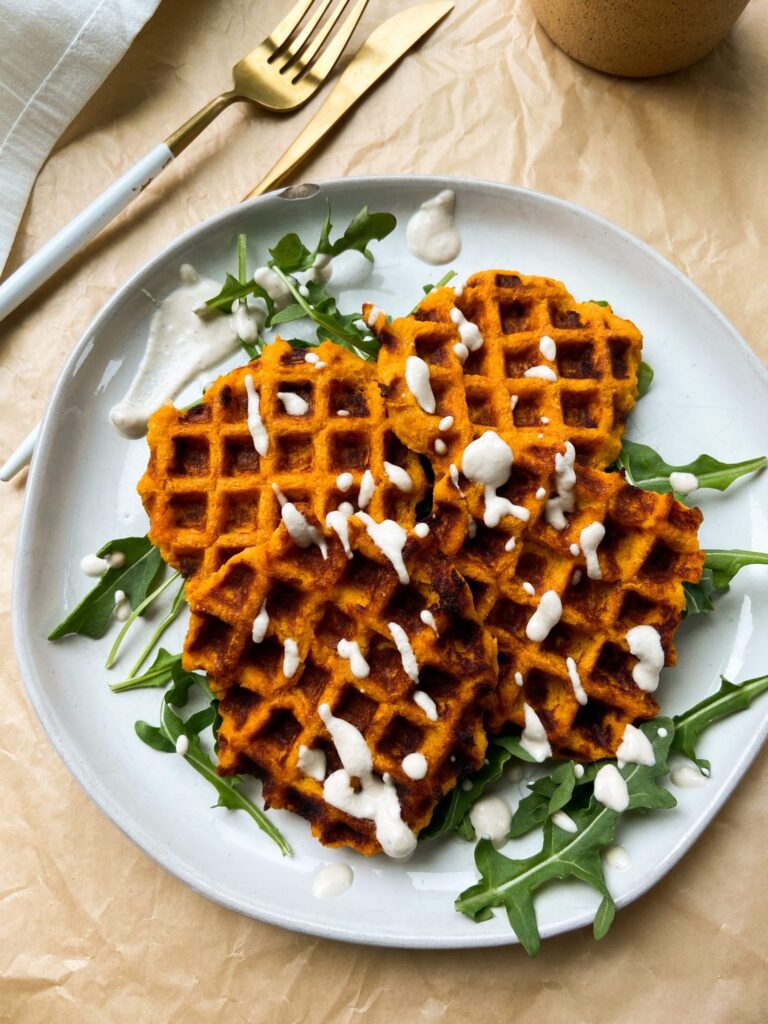 11. Waffles
Similarly, savory waffles are an easy way to switch up your breakfast routine from sweet waffles and to sneak in some more vegetables. You can top them with butter, syrup, honey, and fruit. Some waffle recipes have additional topping suggestions.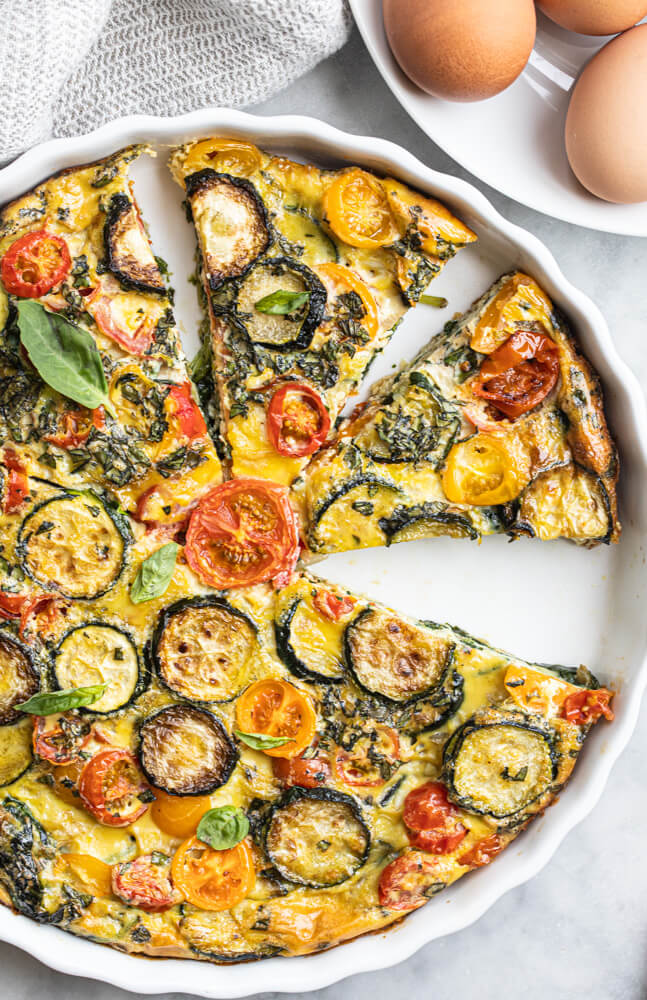 12. Quiches
Quiche is so easy to make, especially when you skip the crust or use a store-bought crust. You can prep quiche ahead of time and customize it with the vegetables, meat, and/or cheese of your choosing.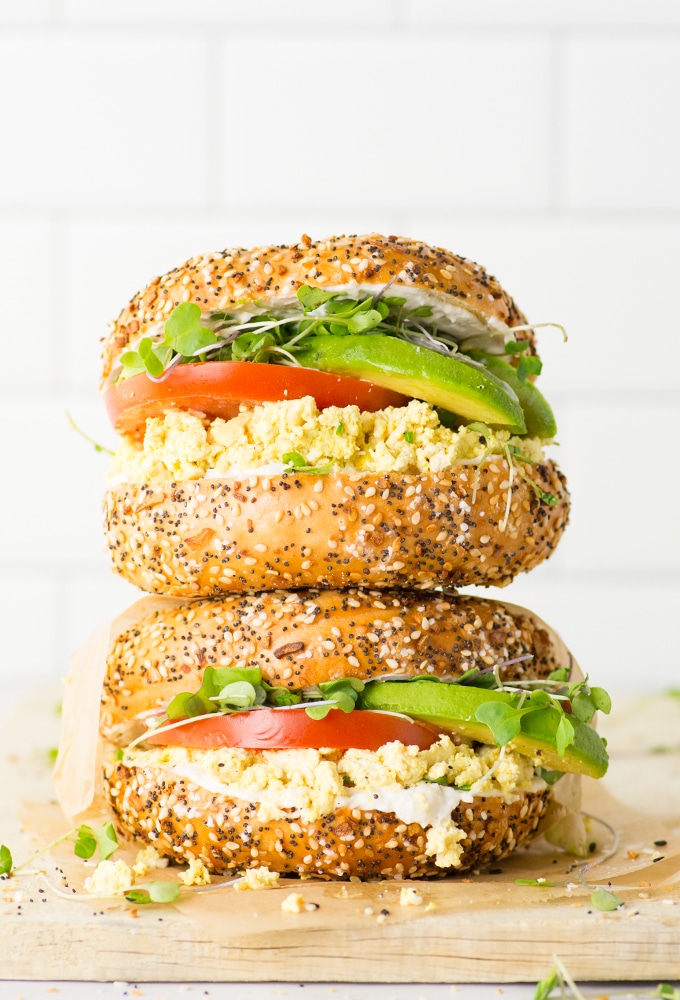 13. Breakfast sandwiches
Who doesn't enjoy a good breakfast sandwich? Learning to make breakfast sandwiches that you truly love will help you skip the drive-thru option in the mornings a little more often. Go for a veggie-heavy breakfast sandwich, or simply add spinach, microgreens, and tomatoes to your favorite breakfast sandwiches.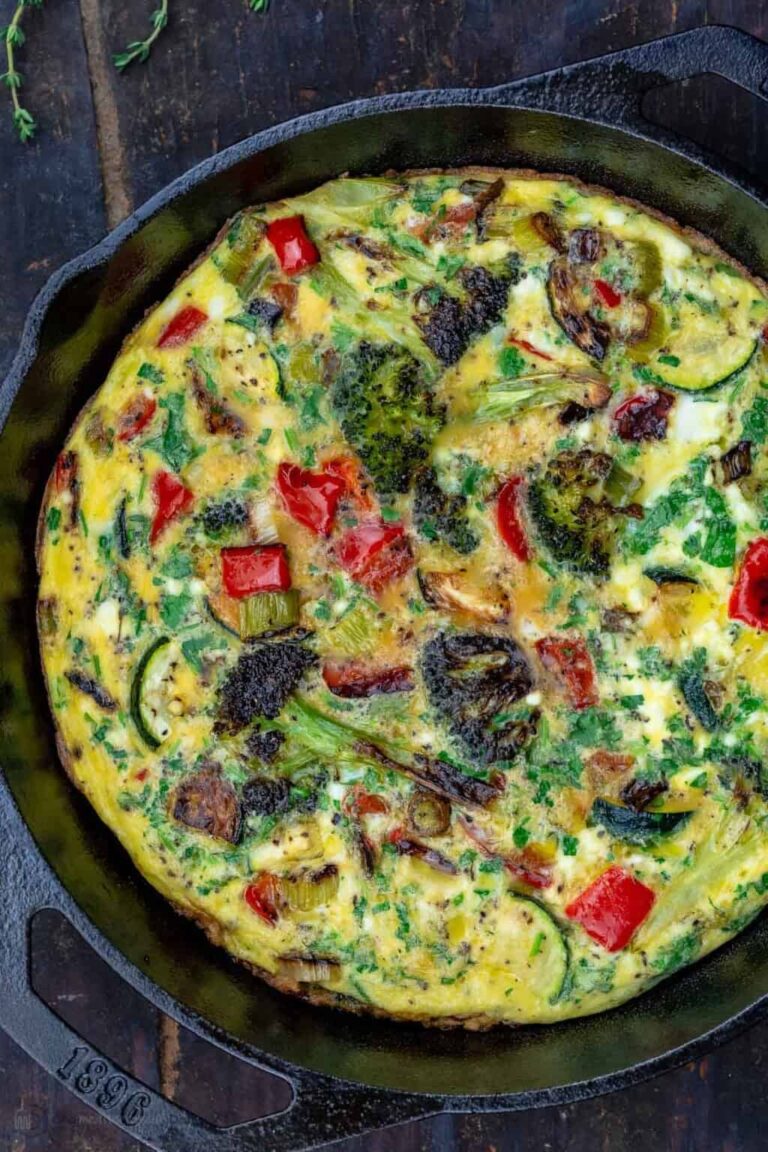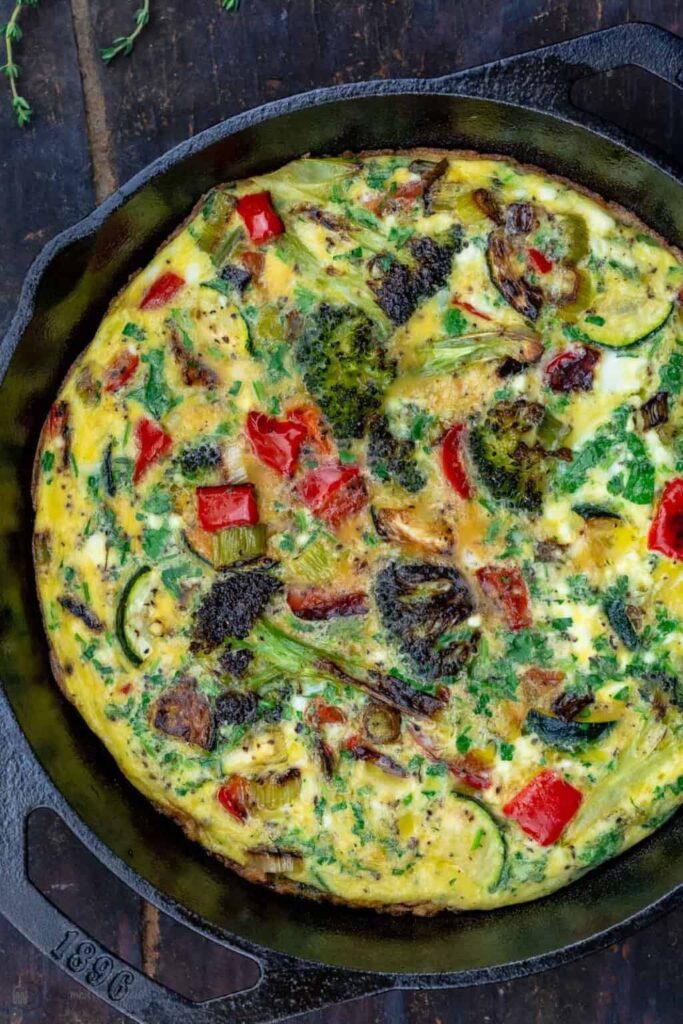 14. Frittatas
Similar to quiches, frittata recipes are quick to prepare and easy to customize depending on the veggies you have on hand or feel like using on any particular day.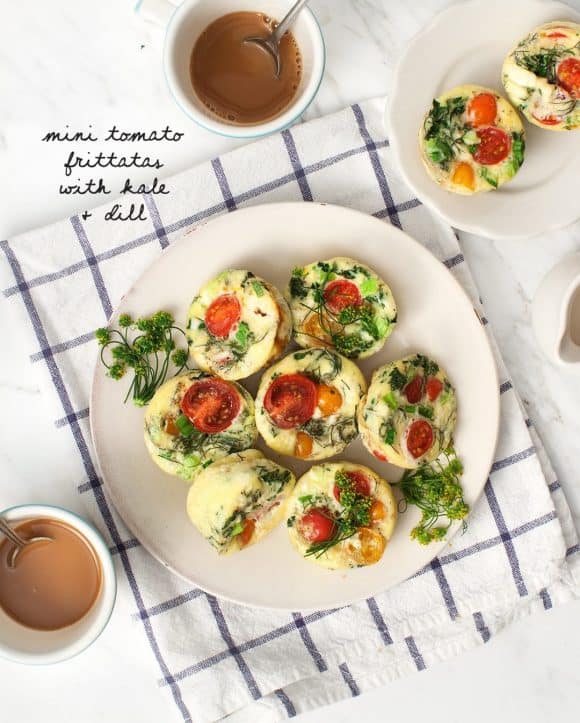 15. Mini frittatas to go
If you like the frittata concept but prefer smaller portions and/or breakfast that you can make ahead of time, mini frittatas are a great option. Mini frittatas also make an ideal breakfast on the go.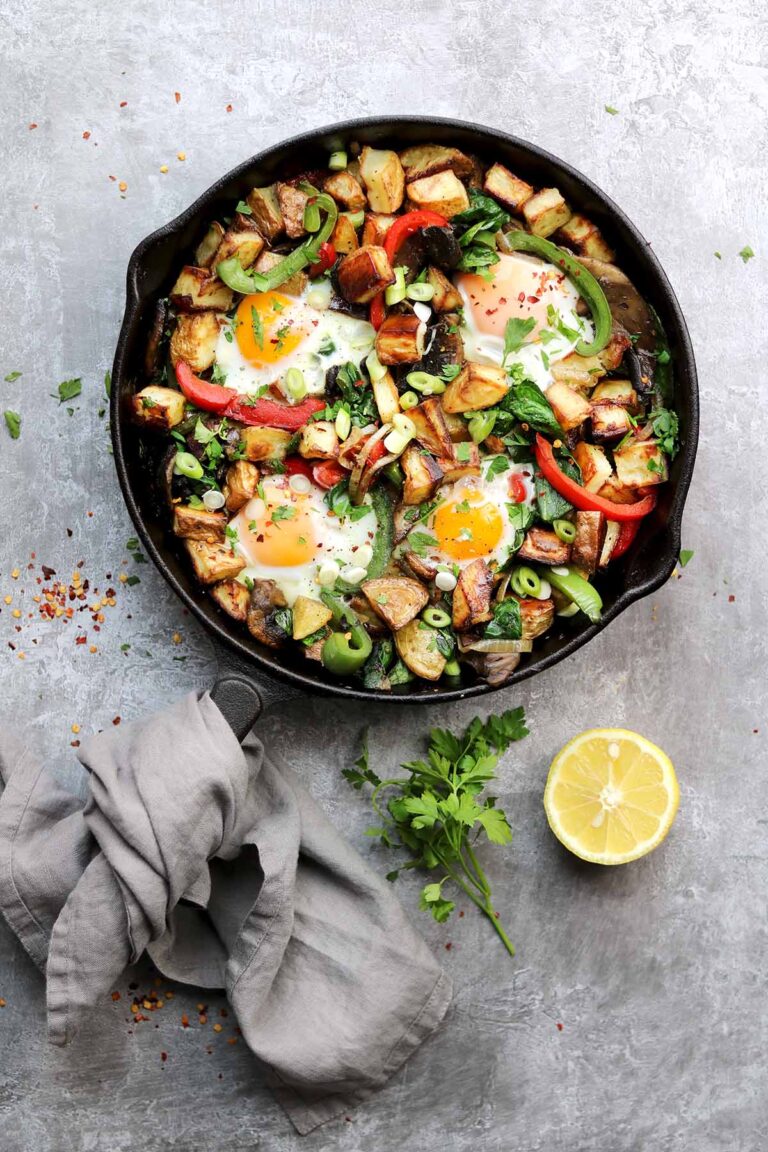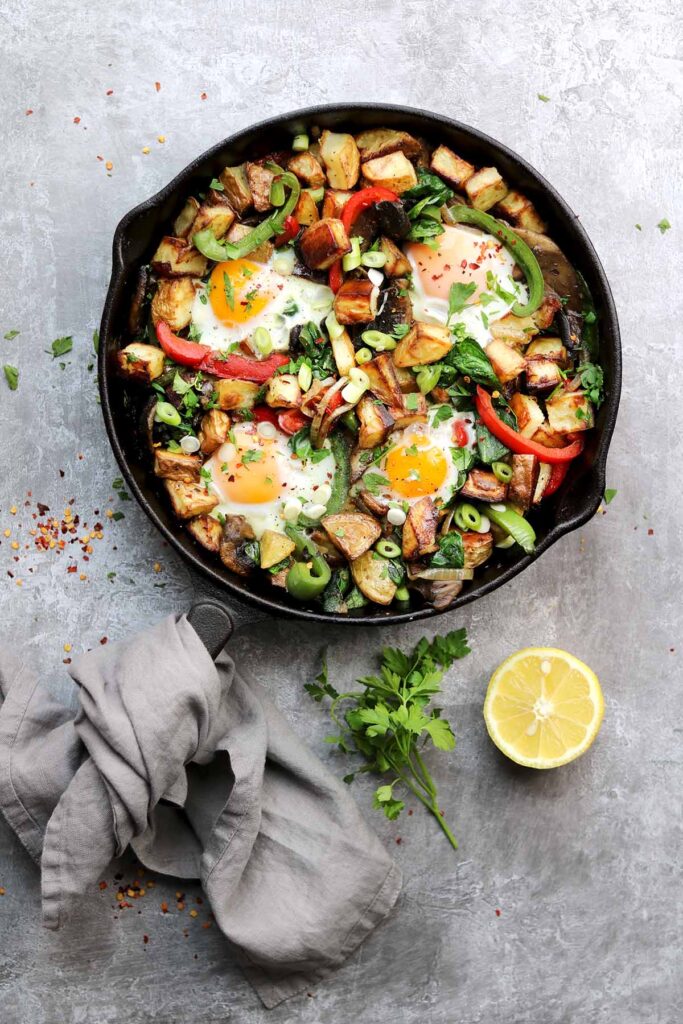 16. Sheet pan or skillet hashes
Sheet pan or skillet hash breakfasts are ideal for serving multiple people quickly and easily. Choose ingredients that cook for the same amount of time at the same temperature, and chop all vegetables in roughly the same size pieces, so they cook evenly. If the cook time for ingredients varies significantly, add some to the pan earlier or later than others accordingly.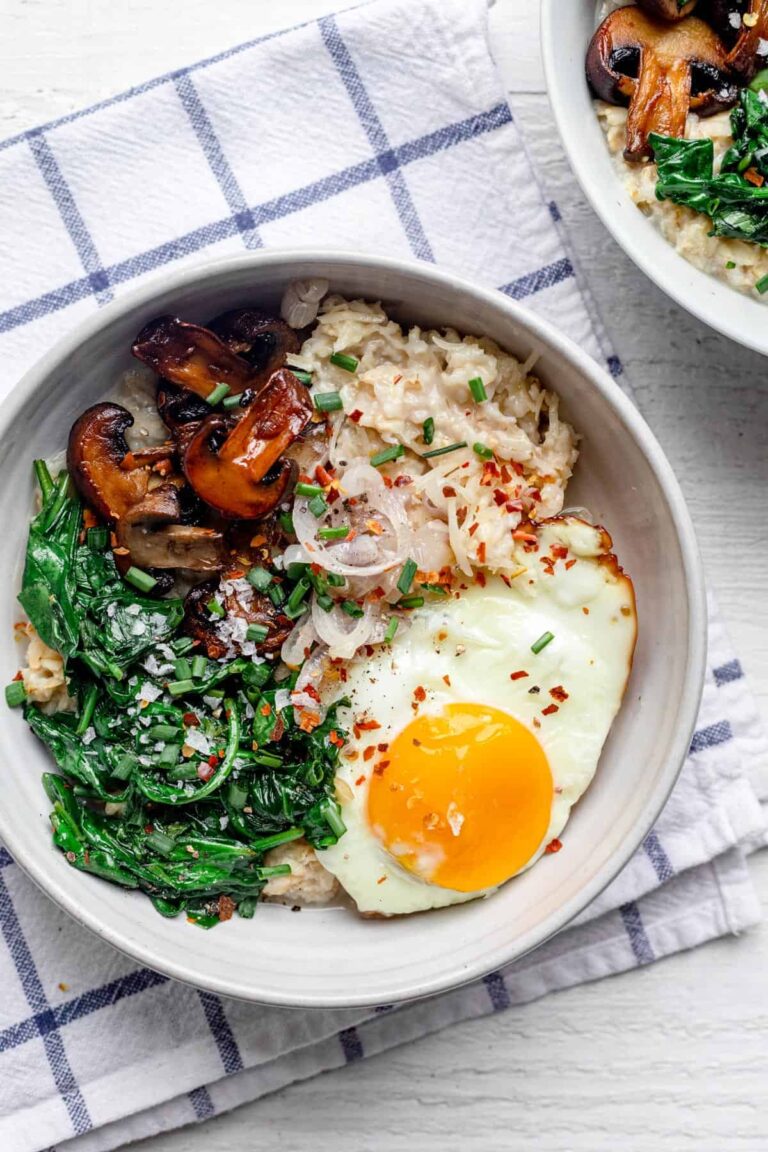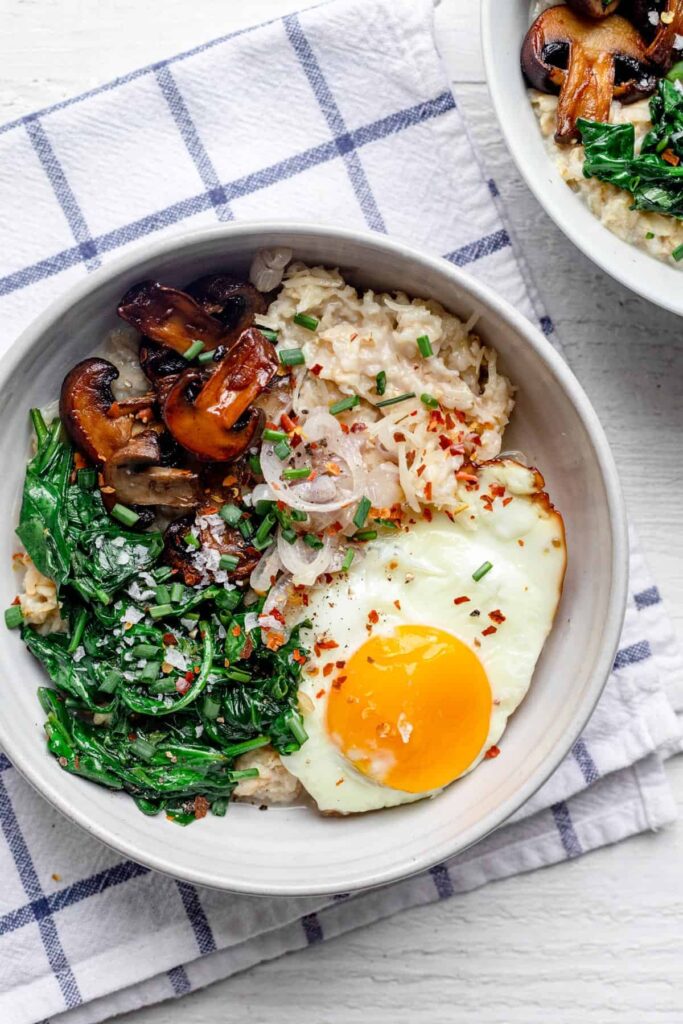 17. Savory oatmeal
When you're ready to switch up your oatmeal routine, savory oatmeal is a great choice and the perfect way to get in a few more veggies.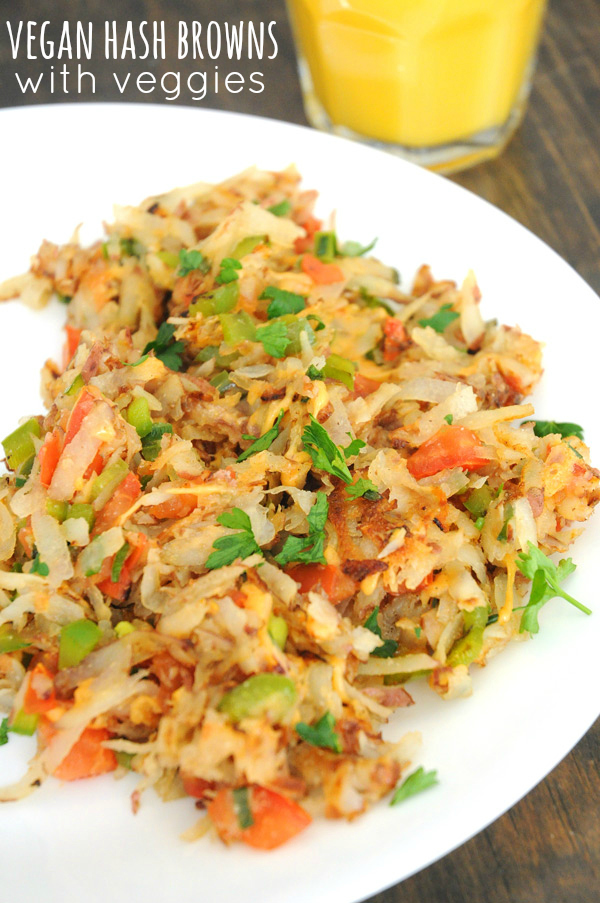 18. Hash browns
Hash browns are an ideal base for both breakfast skillets and casseroles. Frozen hash browns make for quick, easy breakfasts.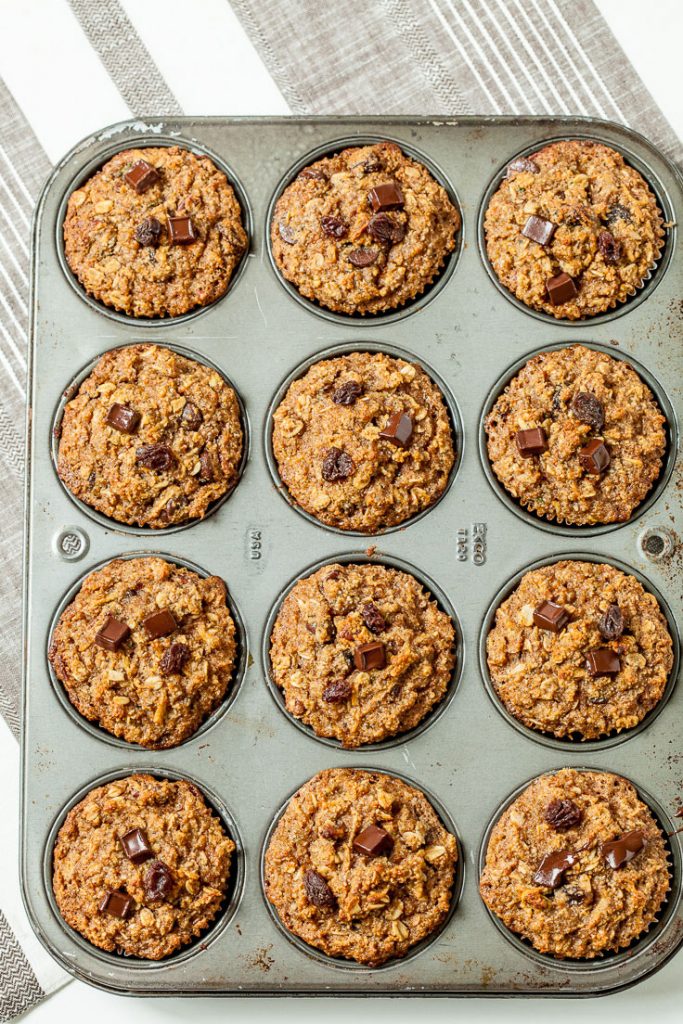 19. Muffins
Muffins are a great way to pack in a few vegetables while still enjoying a sweeter breakfast that children and adults alike will enjoy. Mini muffin tins are perfect for creating kid-sized and smaller on-the-go servings.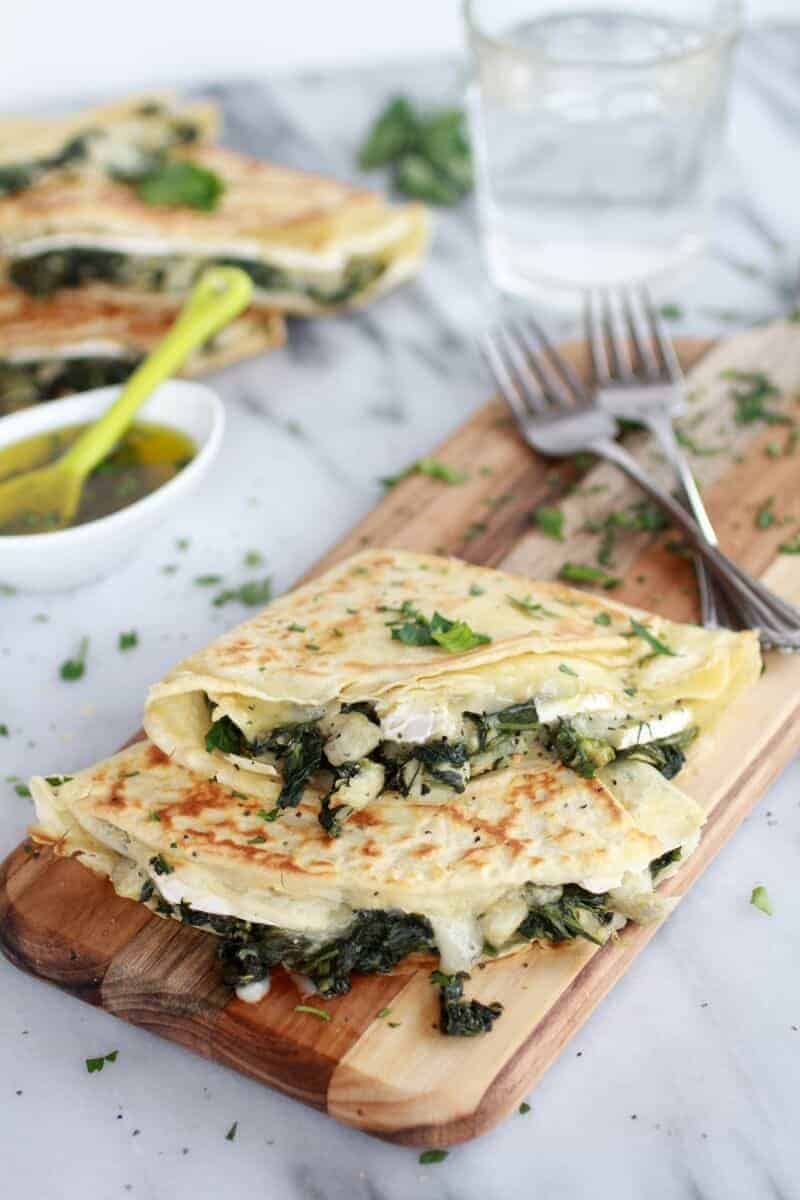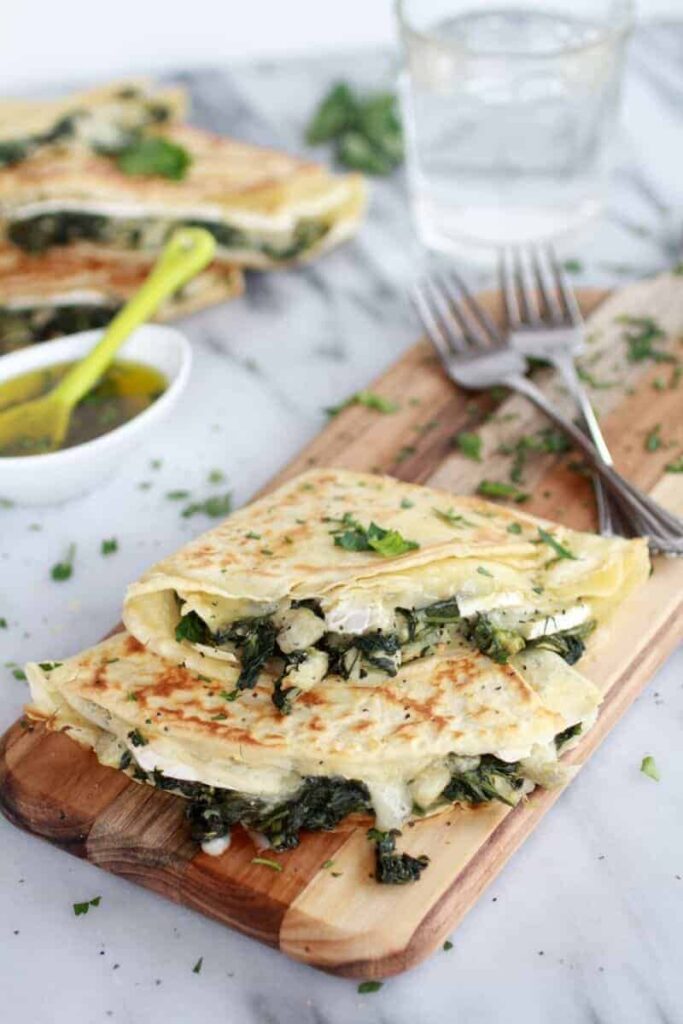 20. Crepes
Savory crepes are so delicious and filling and yet another recipe concept that's so easy to customize.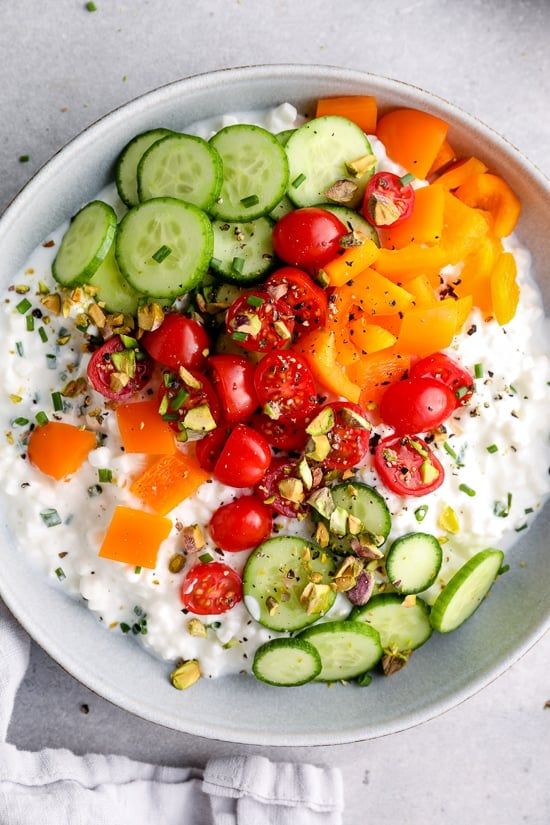 21. Cottage cheese
Making a savory cottage cheese bowl instead of a sweet cottage cheese bowl is another simple breakfast switch to give you a host of new recipes with veggies.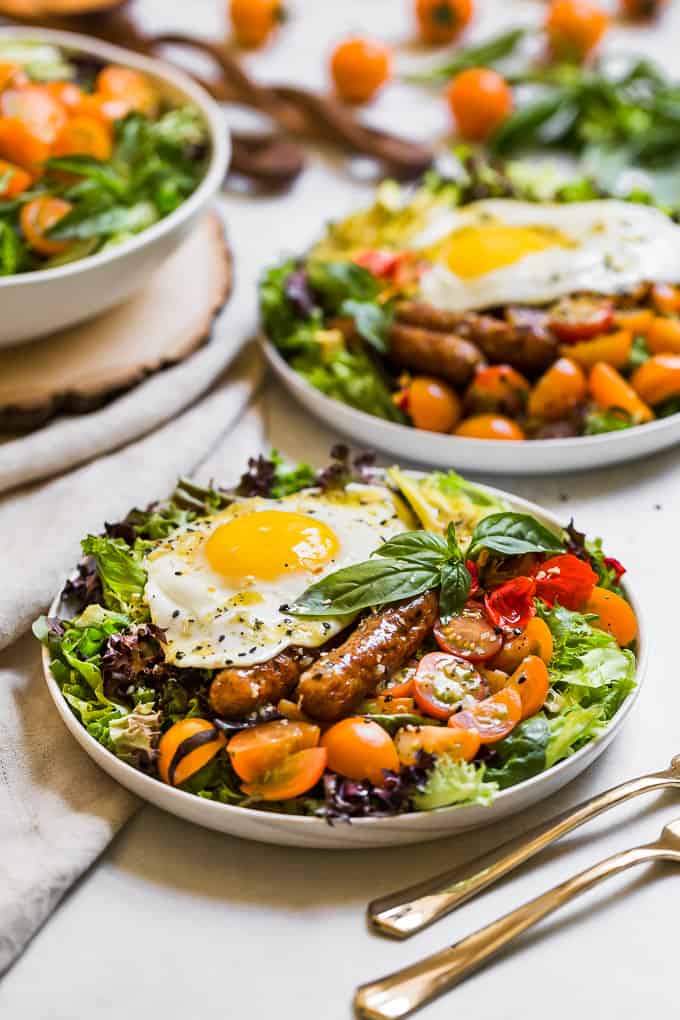 22. Breakfast salad
Starting the day with a breakfast salad ensures you'll be full and satisfied for hours. Chop veggies in advance to make morning breakfast prep as quick as possible.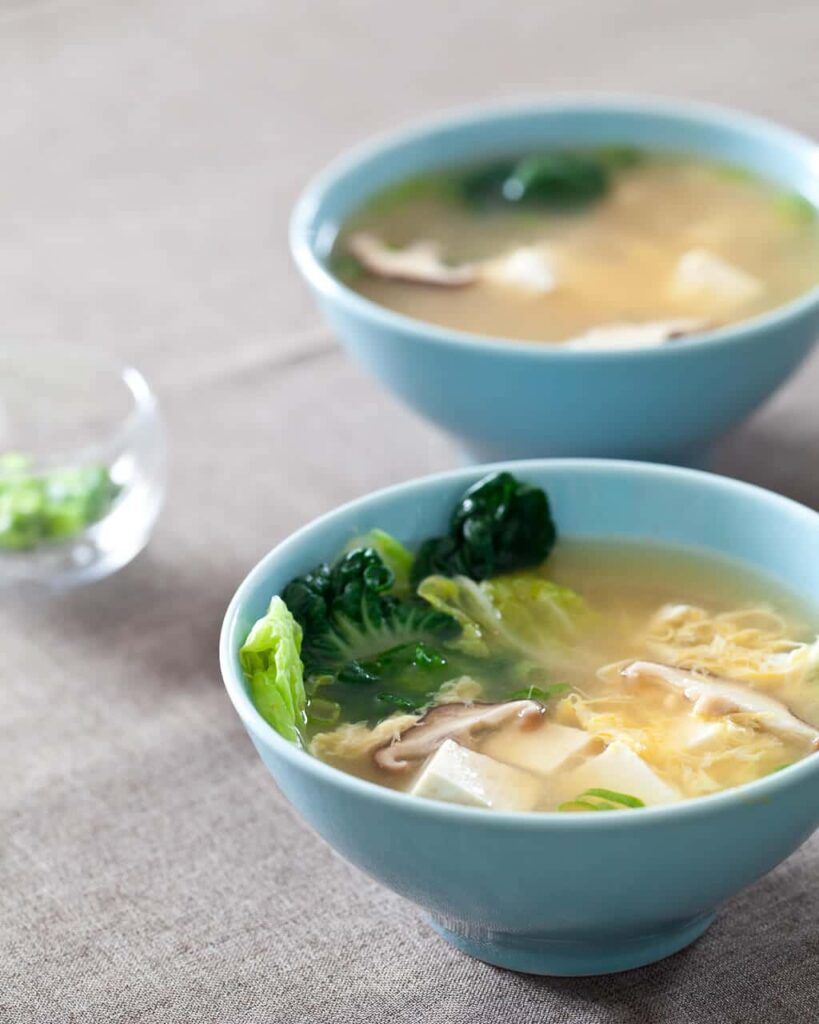 23. Breakfast soup
While not a popular breakfast food in the United States, soup for breakfast is very common in many areas around the world. It's ideal for cold mornings.
[Disclaimer: There are a few affiliate links in this post. Thanks for your support!]
Did you make one or more of the recipes in this post?

I'd love to see it! Tag #RoseClearfield on Instagram or Twitter or post a photo to my Facebook page. Make sure to tag the recipe creator(s) as well!
Pin this post for easy access to the ways to eat more veggies for breakfast resource later!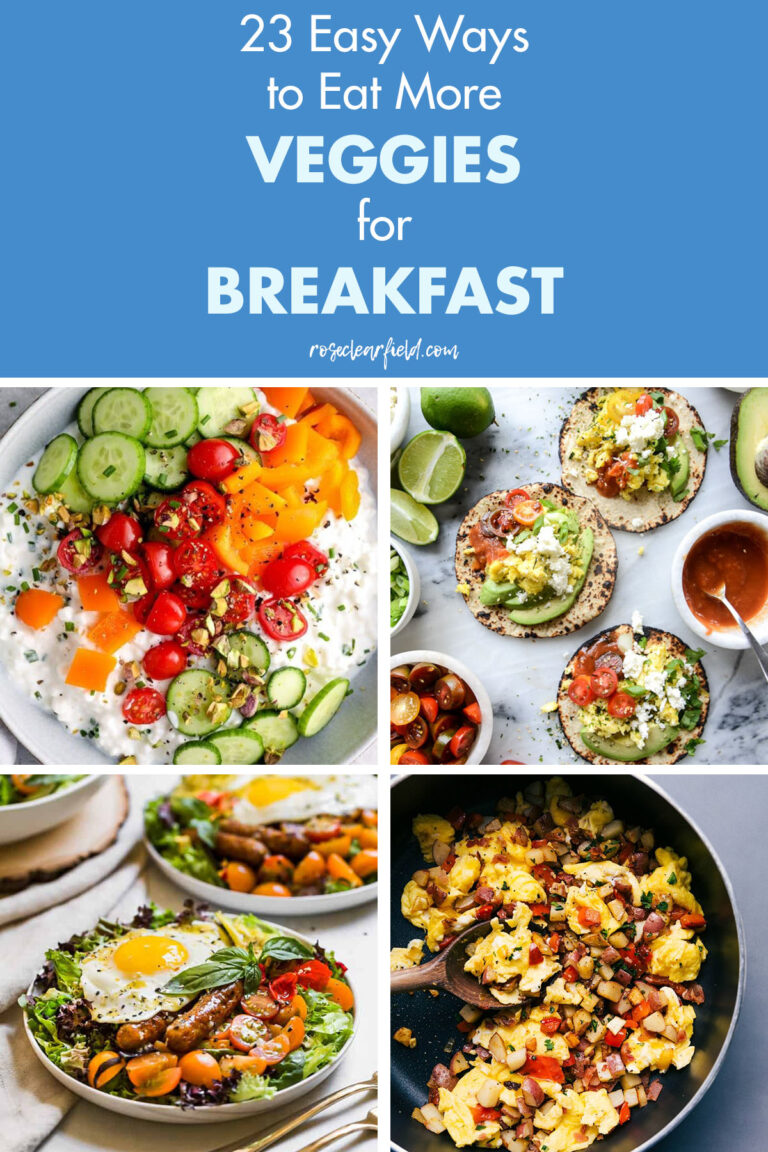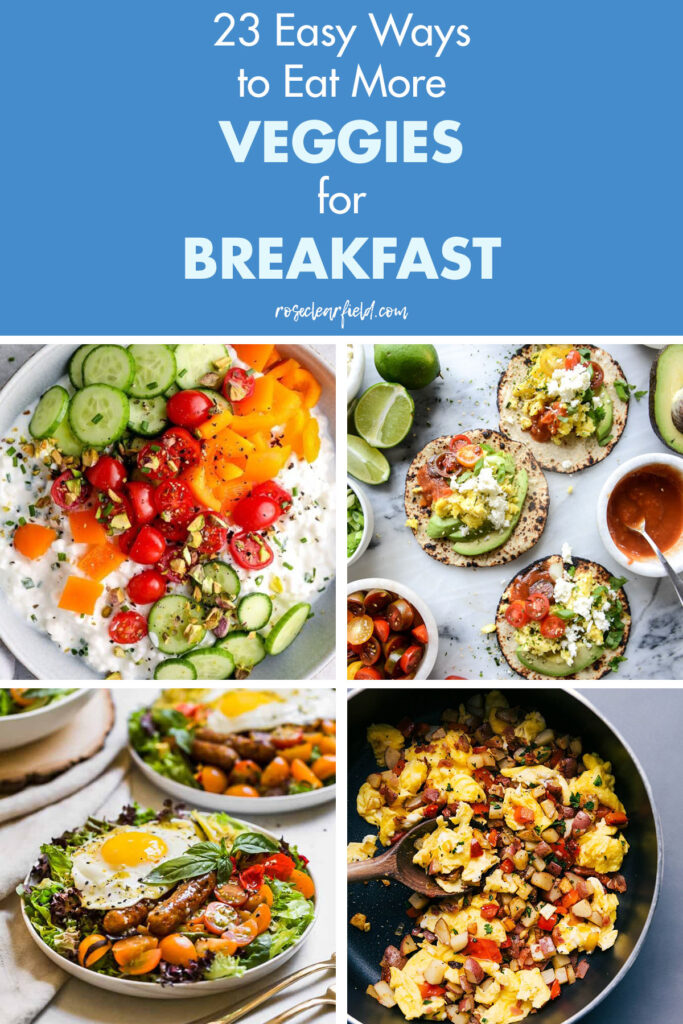 More recipe round-ups: