This summer challenge yourself to improve your photography or simply have a little fun with your camera with 20 creative summer photography ideas!
Unless otherwise noted, photos are my own and subject to full copyright.
[Disclaimer: There are a few affiliate links in this post. Thanks for your support!]
Where are your favorite places to take summer photos?
Share your best creative summer photography ideas!
Pin this post for easy access to the summer photography ideas later!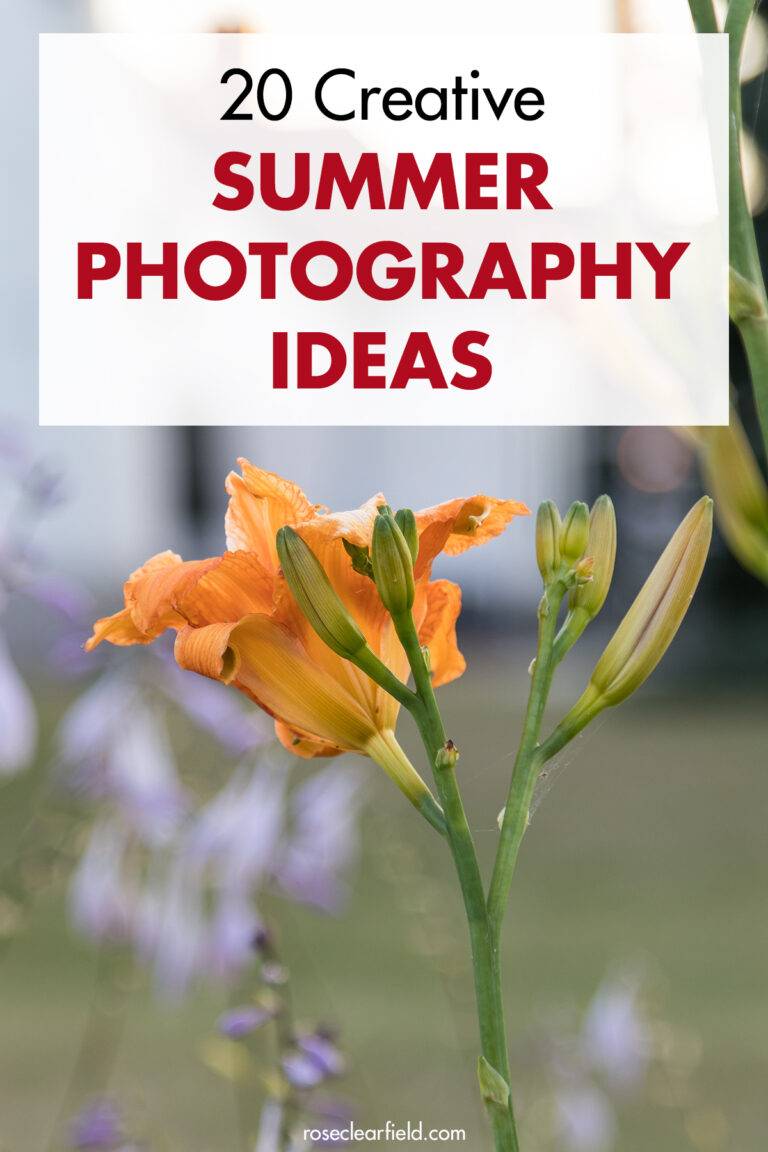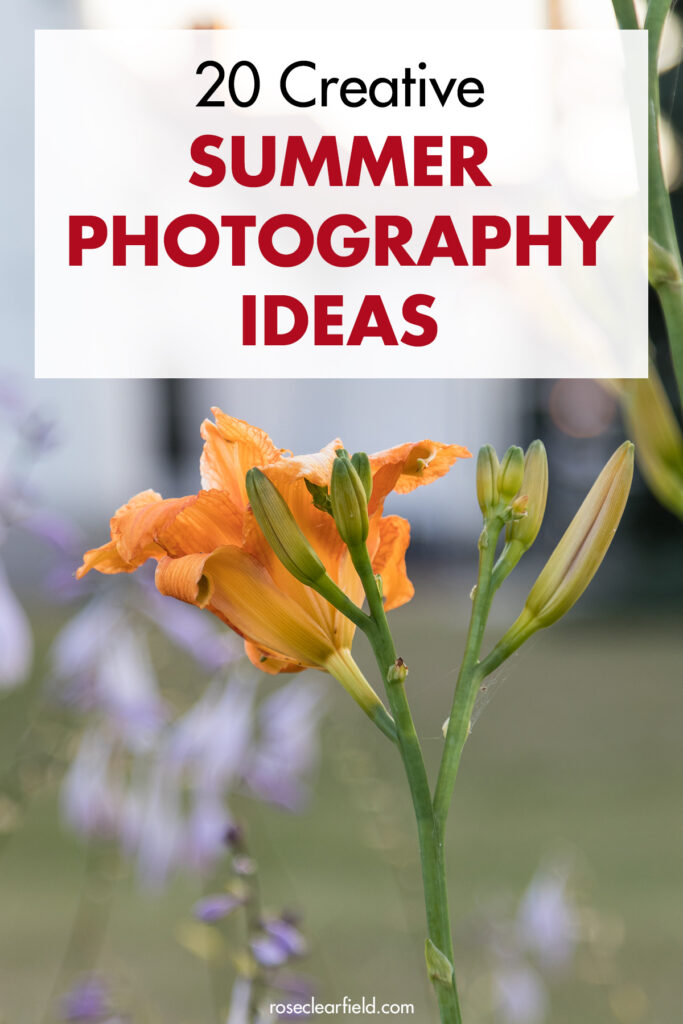 Another fantastic summer photography resource!
Start planning ahead for fall photography!
More photography resources: