DIY Easter egg bunny ornaments are an easy fun Easter craft idea to create a quick mantel display or decorations for a holiday mini tree.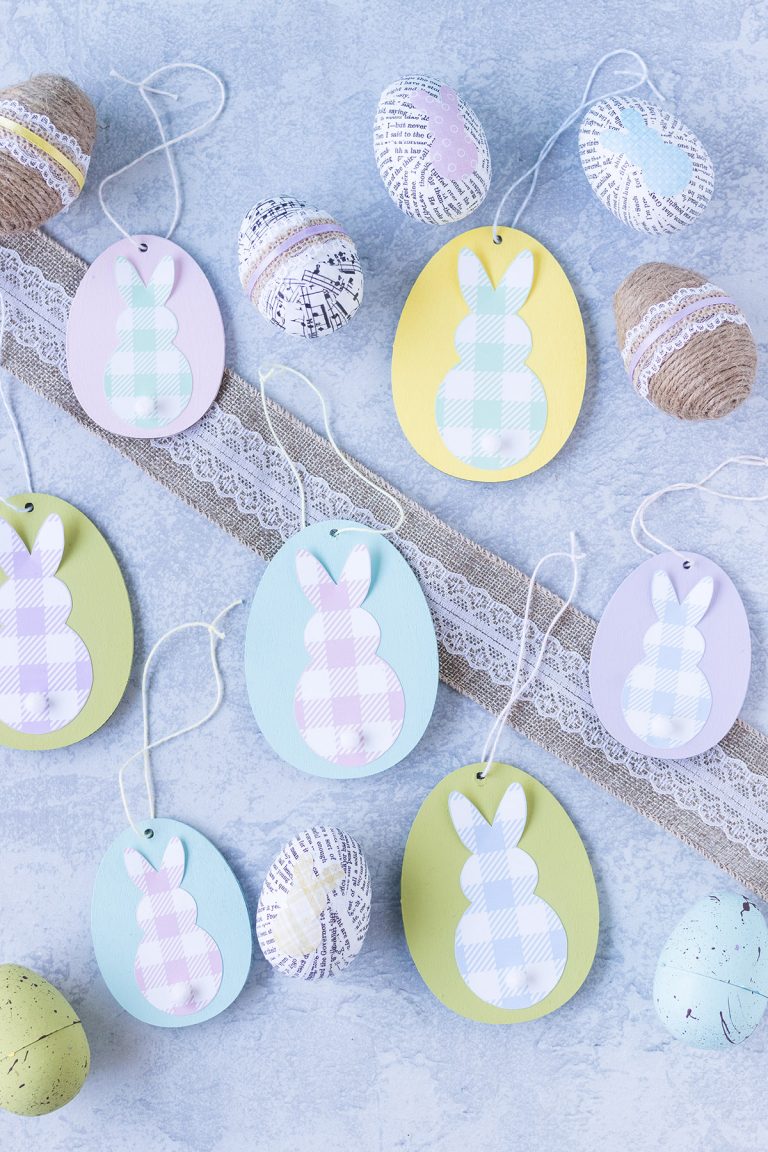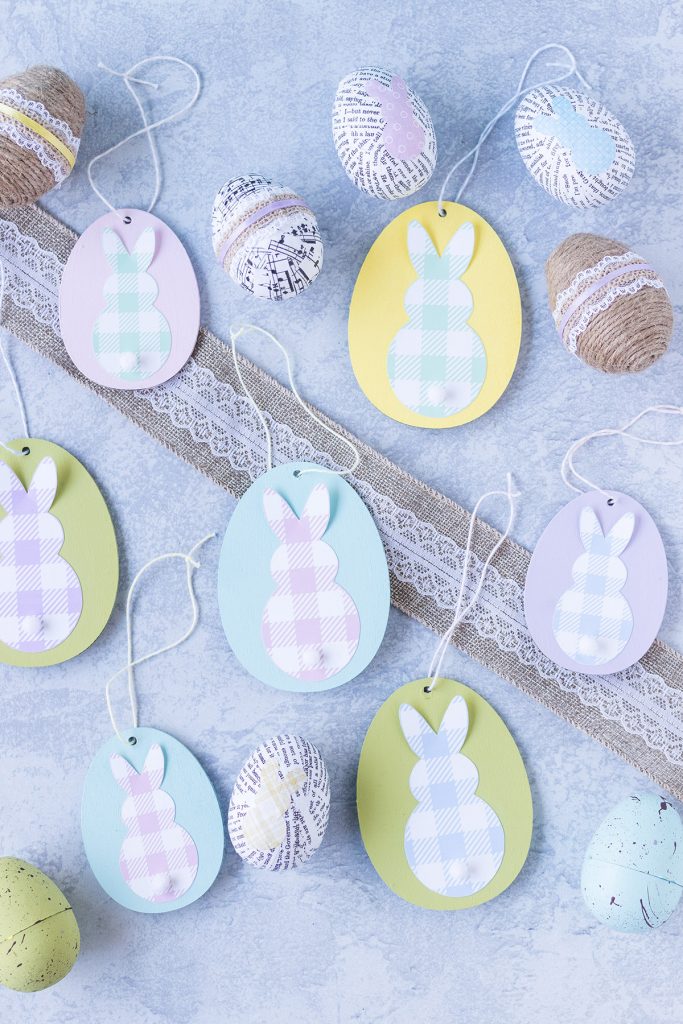 Ever since I made a Valentine's Day mini tree, I've been brainstorming more ornament ideas for other holidays. If you've been following me for a while, you know how much I love decorating for Easter with bunnies. A few years ago, I created an Easter bunny wall art tutorial. I also used bunnies for my book page plastic Easter eggs and Easter sheet music wall decor. So it should come as no surprise that I picked bunnies for my wooden egg ornaments as well.
DIY Easter egg bunny ornaments are also perfect for making a quick mantel display. String up twine, ribbon, or cord from your mantel and use clothespins to attach your new wooden ornaments. At the end of this post, I share how I hang my own ornaments in a similar display in my kitchen.
Happy crafting and happy Easter!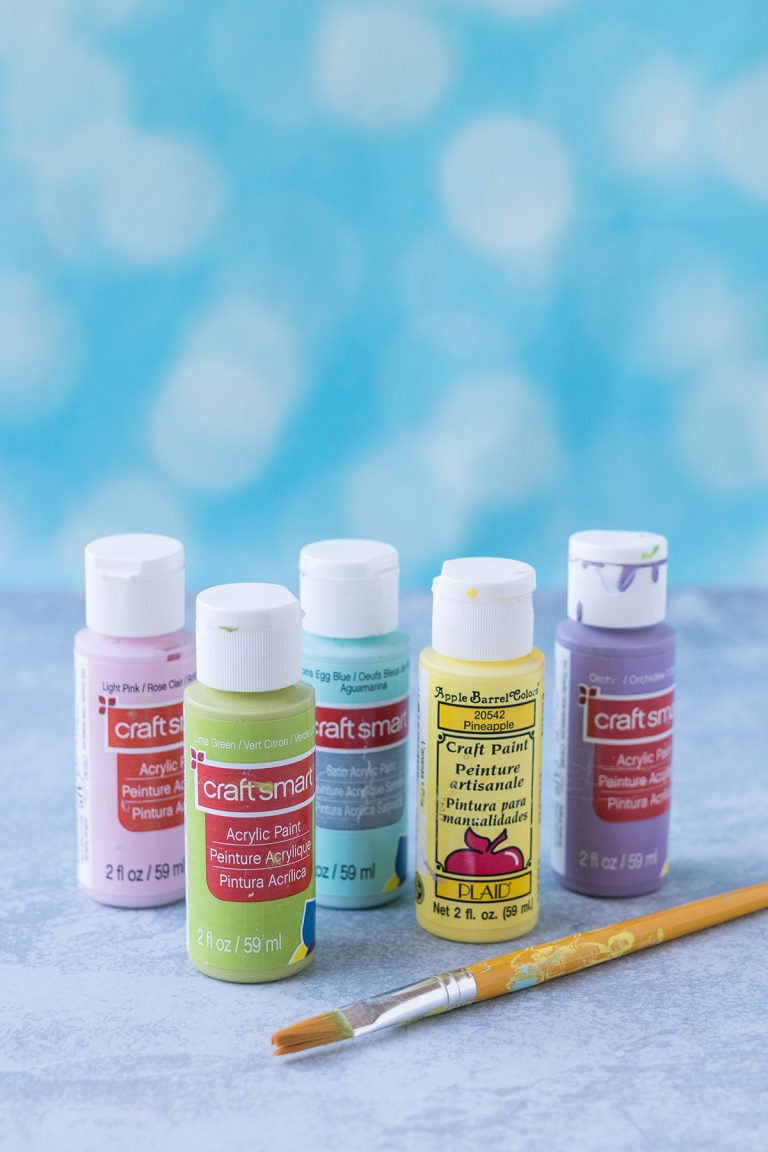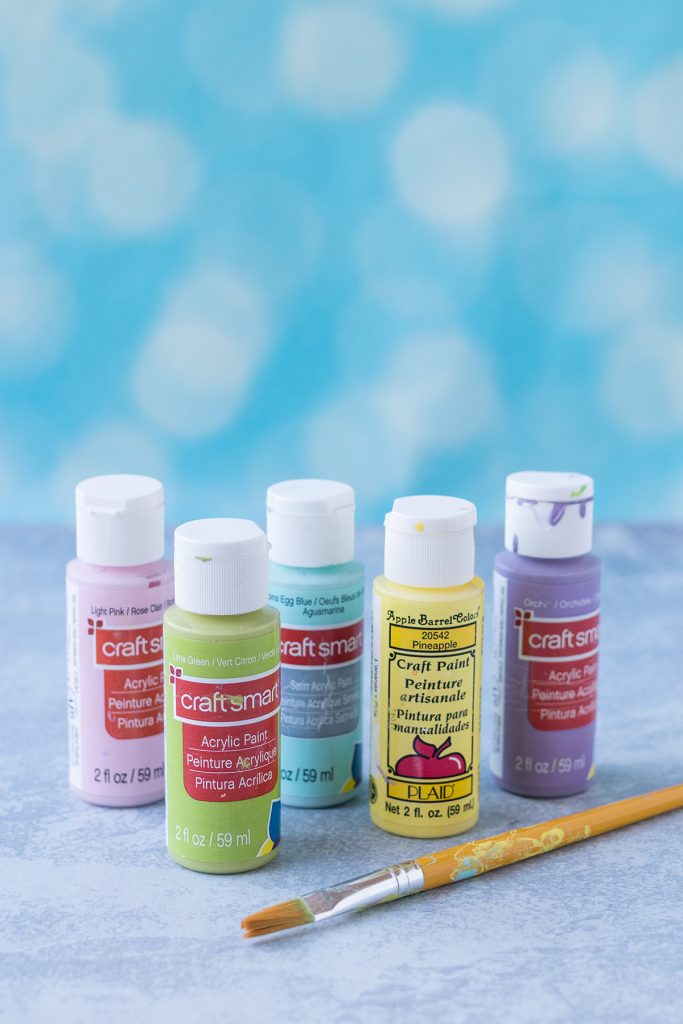 Supplies for DIY Easter egg bunny ornaments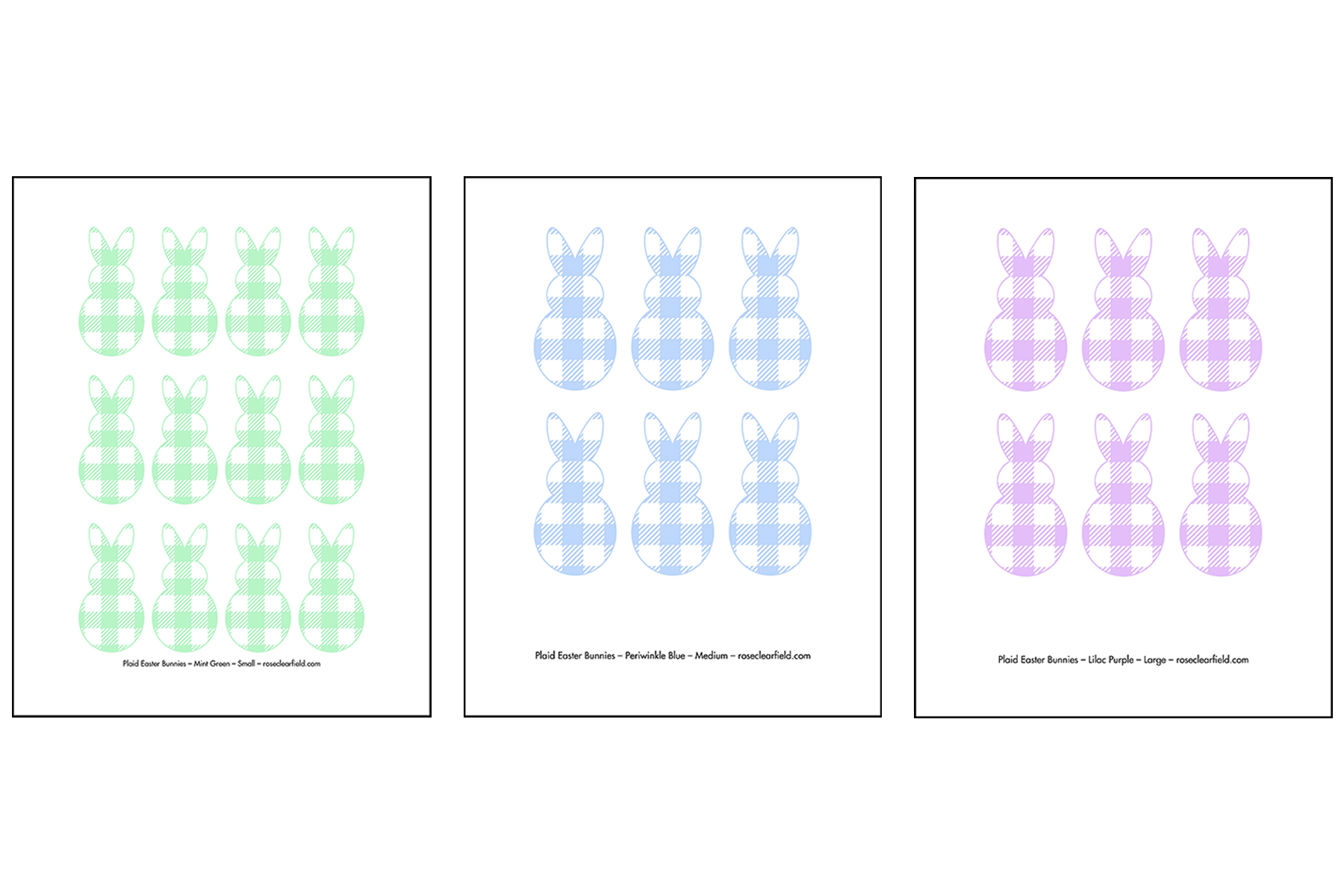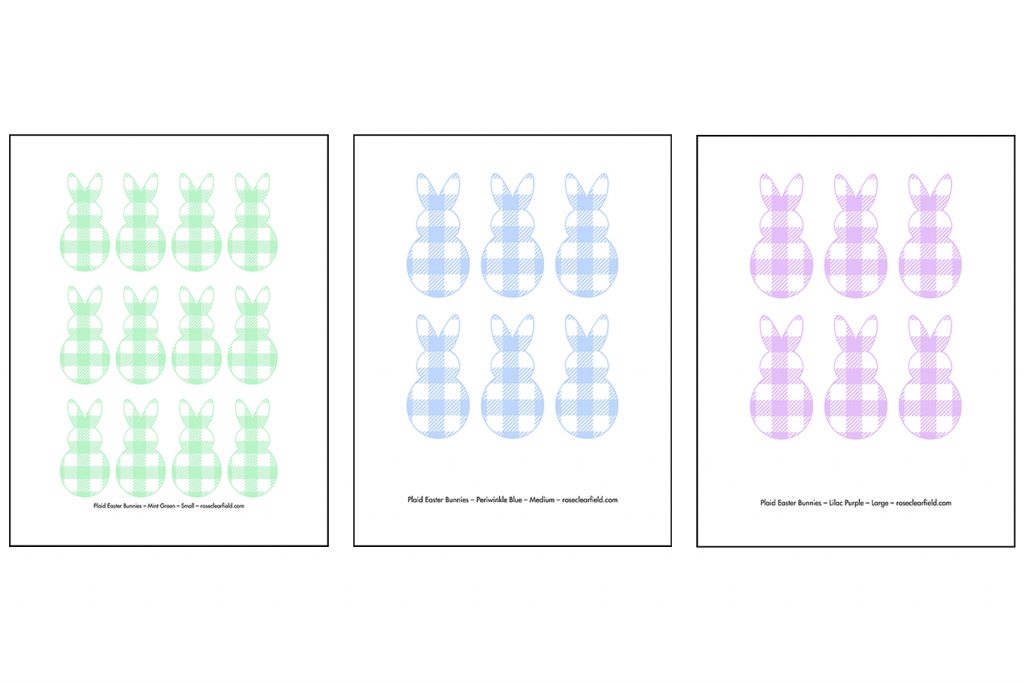 Plaid bunny templates
I altered the colors and sizes of the bunny templates from this set on Creative Fabrica. There are 12 bunnies per page for the small size. There are six bunnies per page for the medium and large sizes. All of the templates are 300 dpi to ensure the highest print quality possible.
Click on the links to grab the colors and sizes you'd like for your ornaments.
Mint green – Small | Medium | Large
Periwinkle blue – Small | Medium | Large
Lilac purple – Small | Medium | Large
Light pink – Small | Medium | Large
Instructions for DIY Easter egg bunny ornaments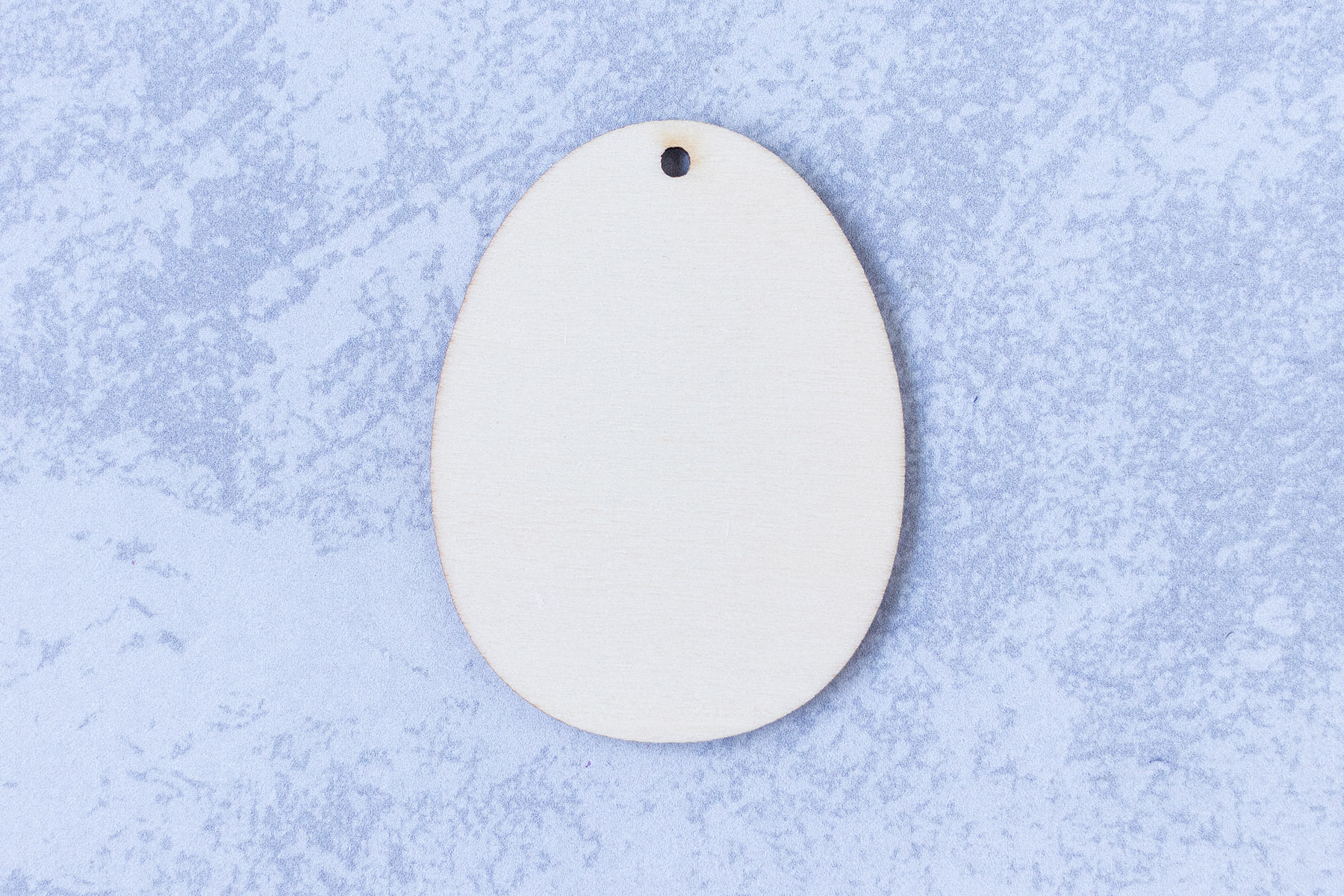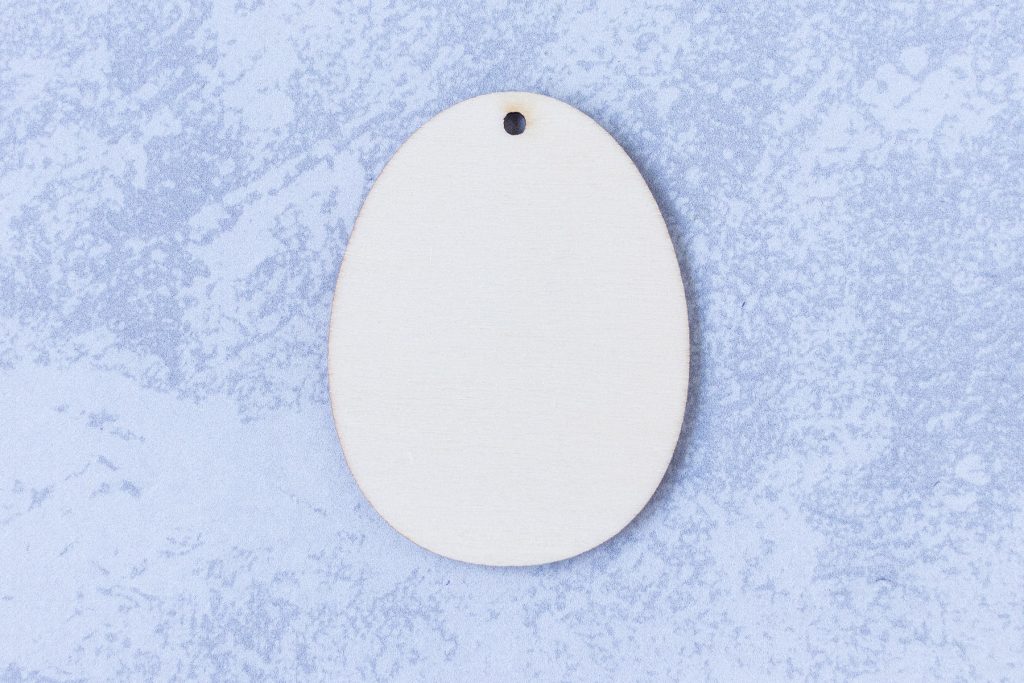 Take your wooden Easter egg ornament blank.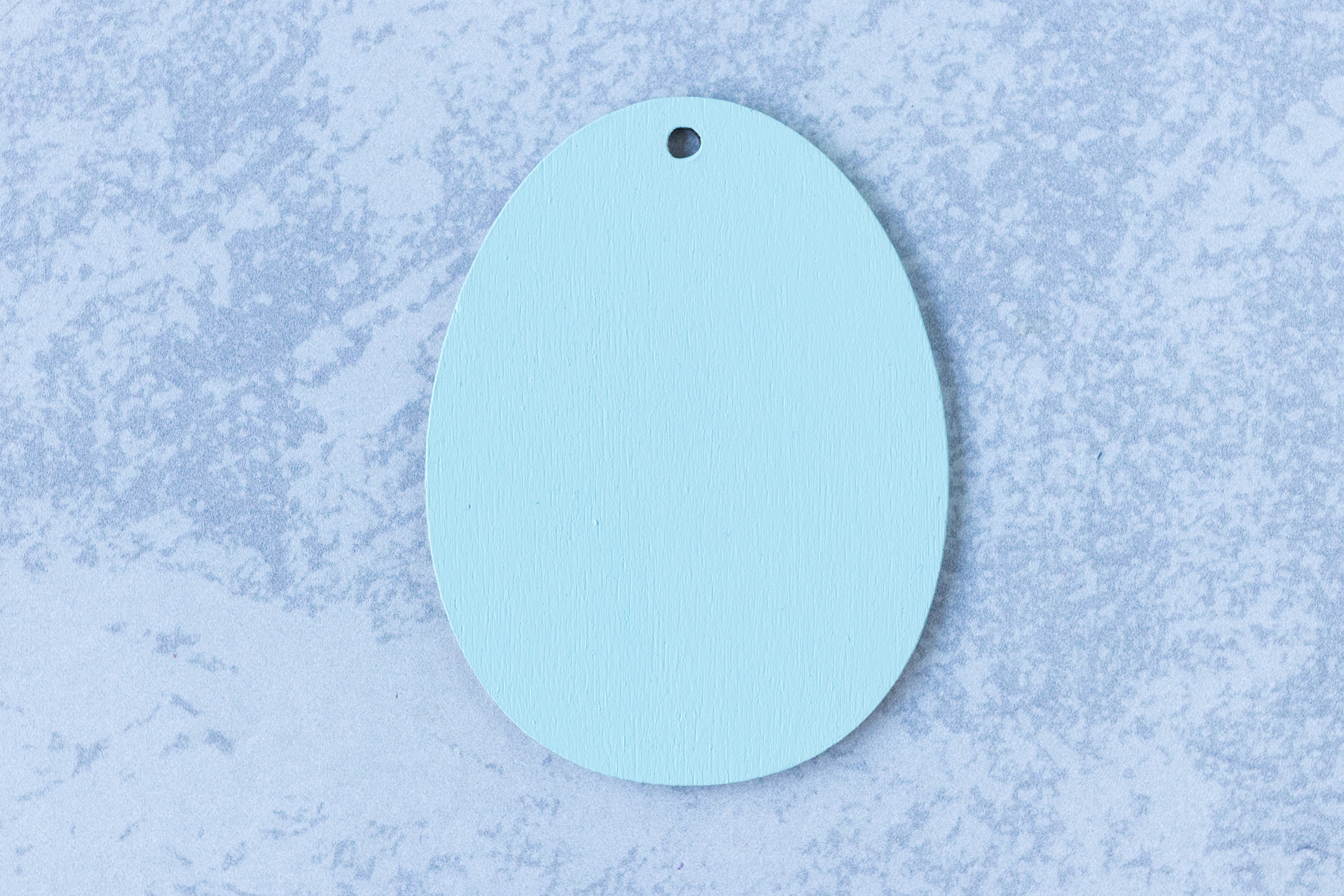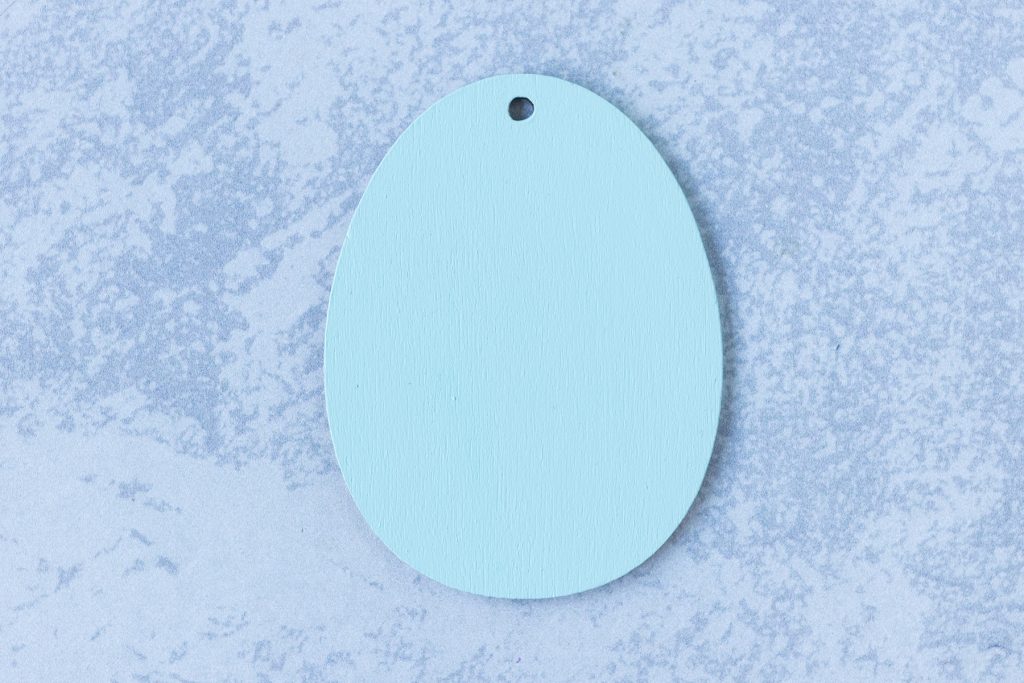 Using the acrylic paint and a small paintbrush, give it a few coats of paint, allowing the paint to dry completely in between coats. The color of paint you're using and the aesthetic you're going for will dictate how many coats you need. I used three coats for most of my paints.
When you're finished painting one side, flip the egg over and paint the other side.
The ornament blanks I used have nicely wood-burned edges, so I let them show. It's up to you if you want to paint the edges or not.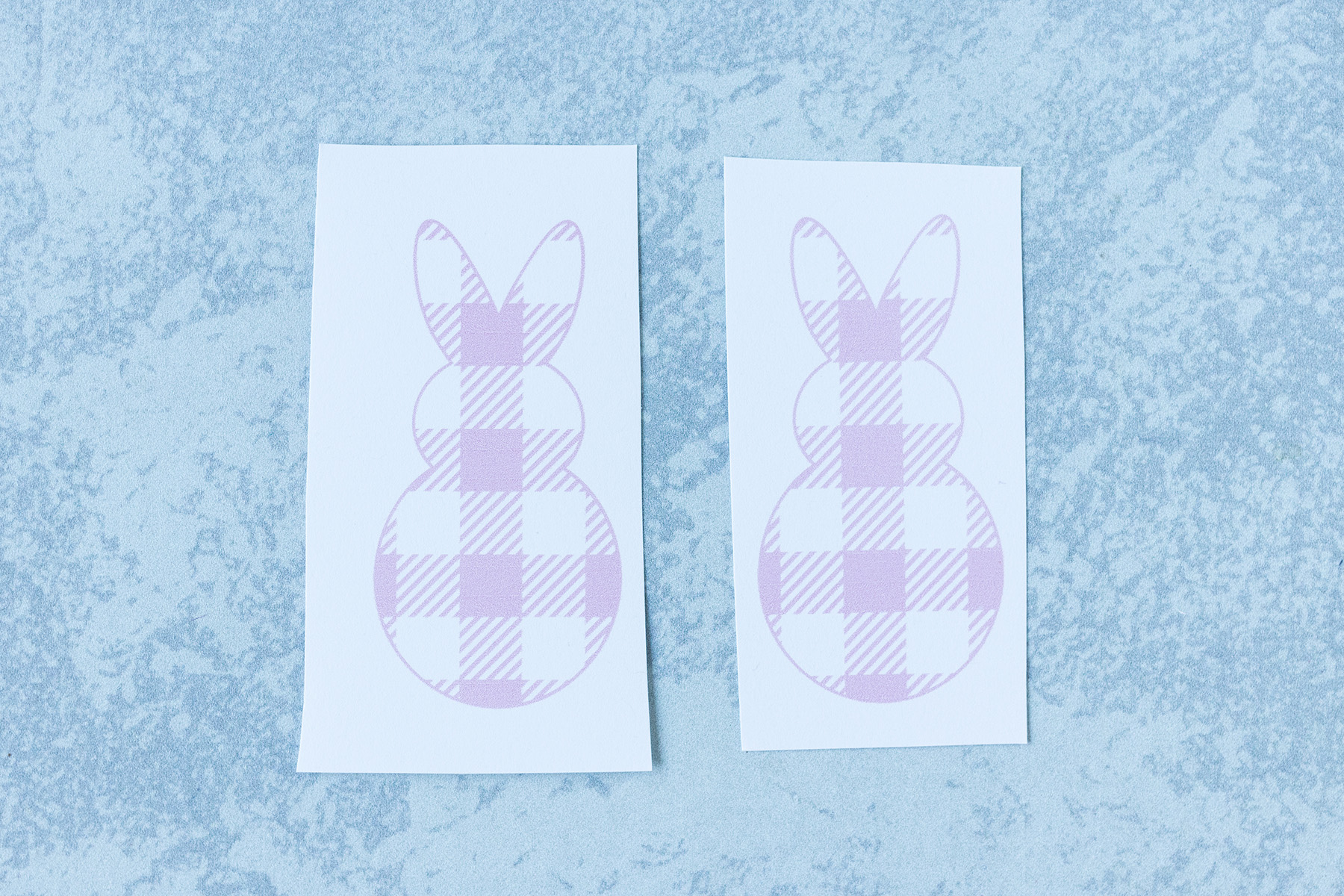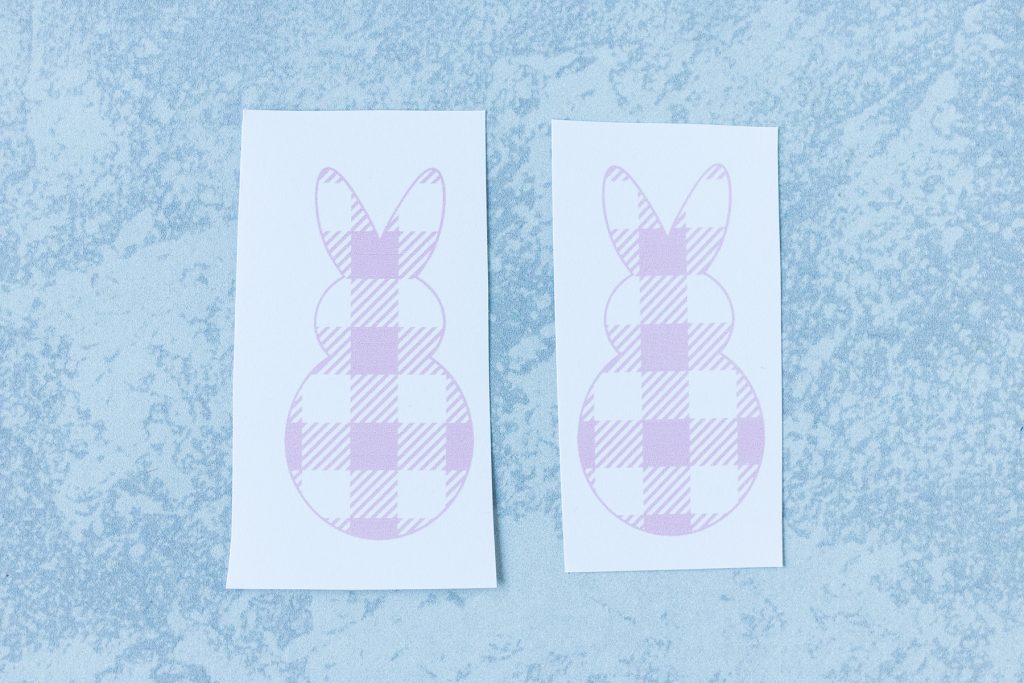 Print your paper bunnies.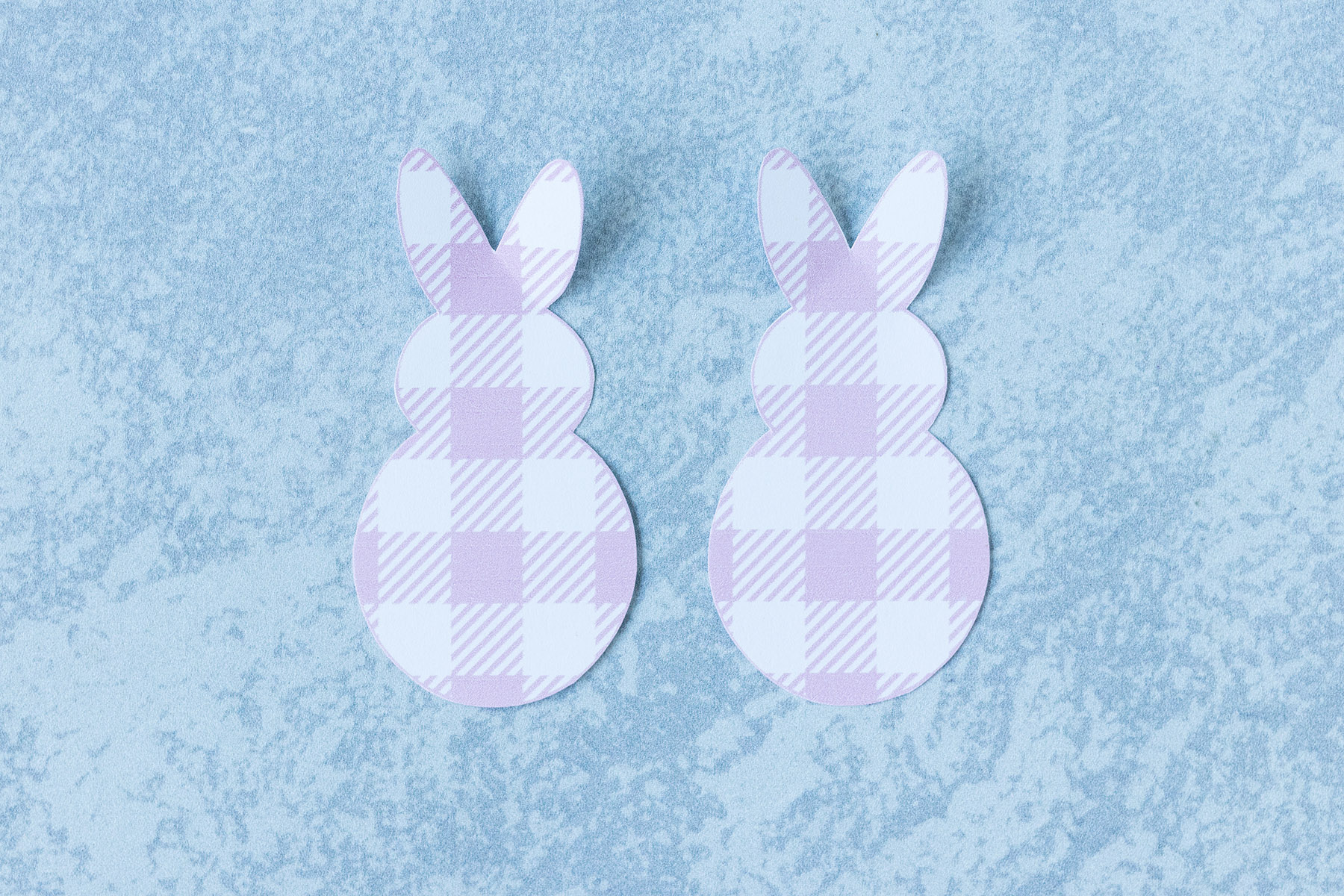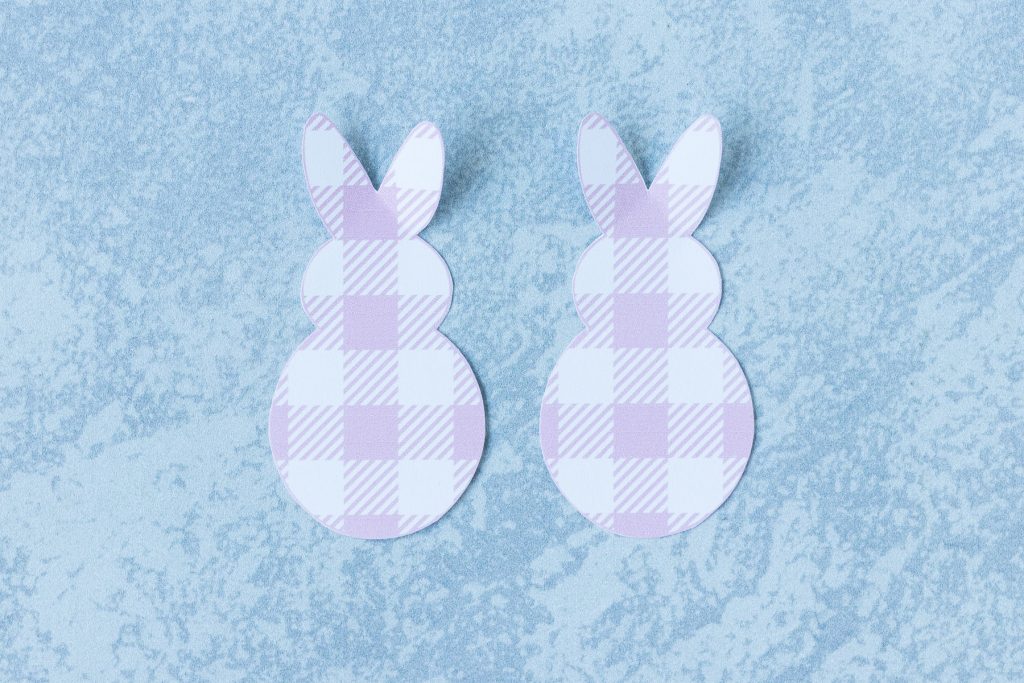 Cut out the bunnies. After cutting out each bunny, bend the ears up slightly.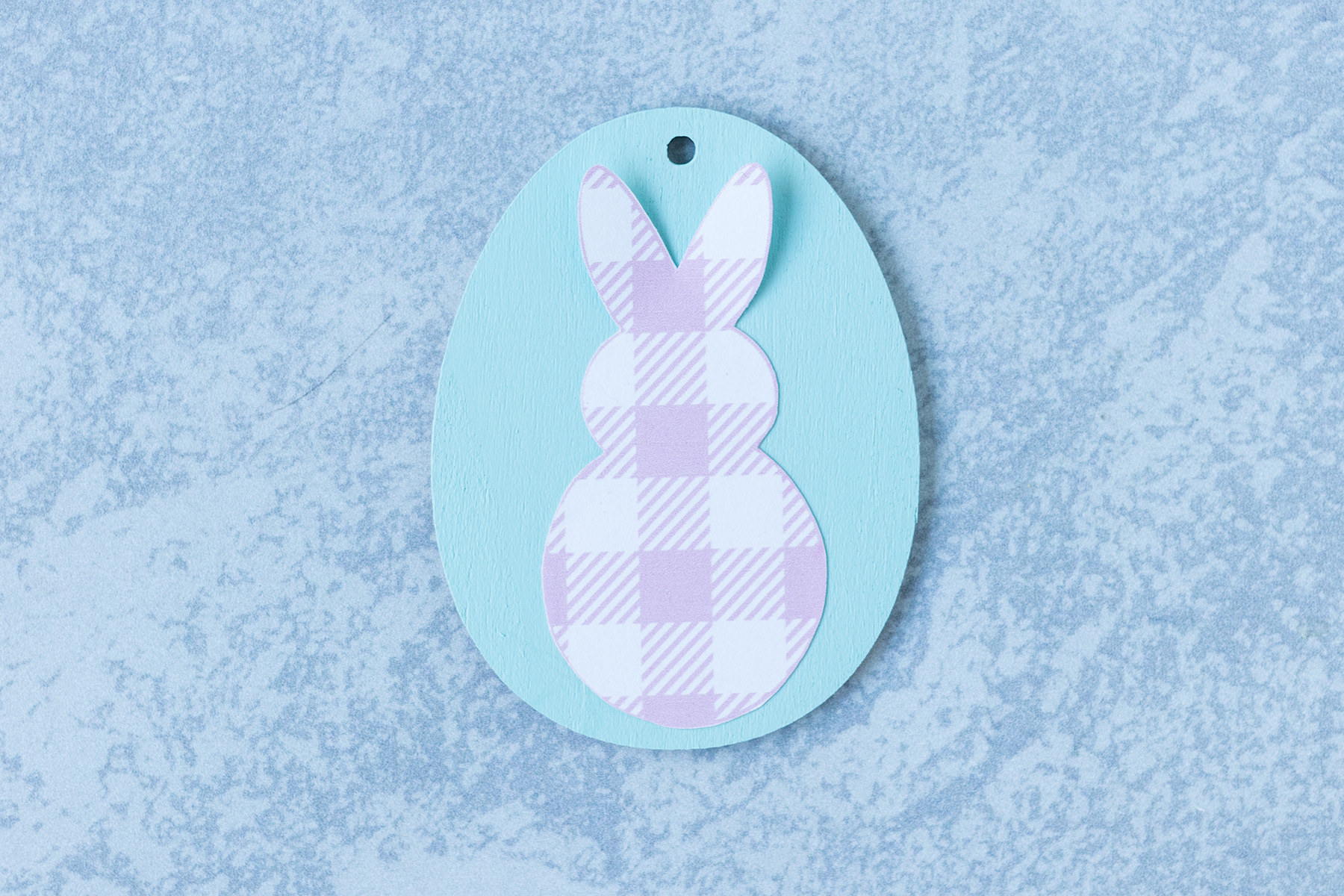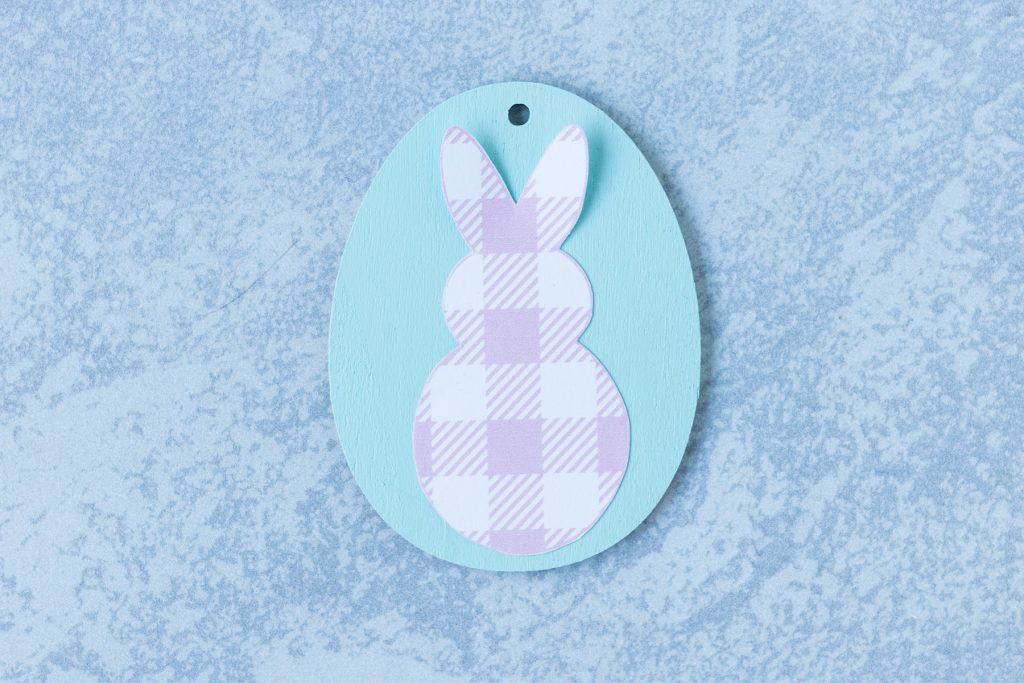 Outline the body and head of one of the bunnies with scrapbooker's glue. Don't glue the ears. Adhere the bunny to the painted wooden egg. Allow it to dry completely.
Flip the egg over and repeat the gluing process with a second bunny on the back.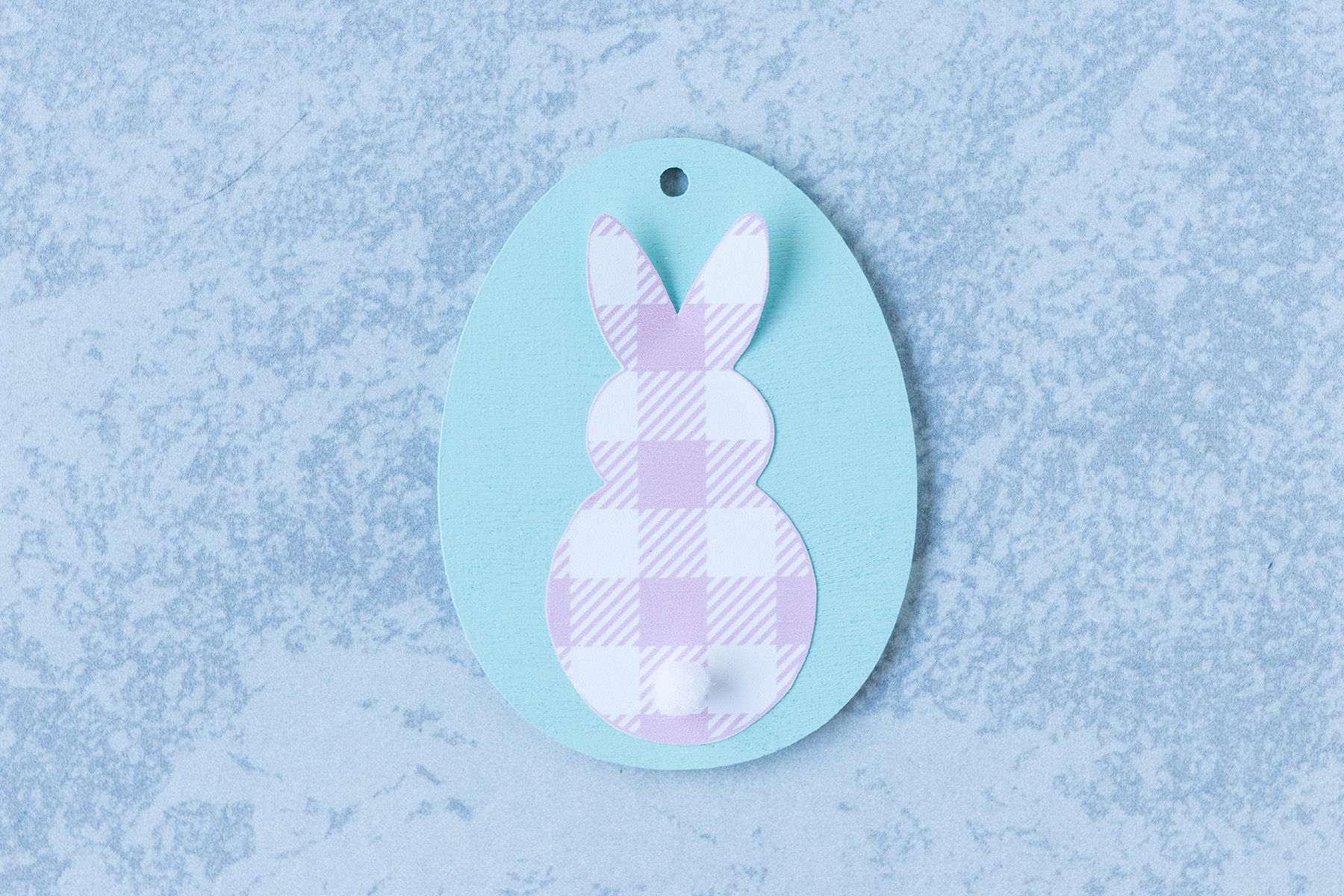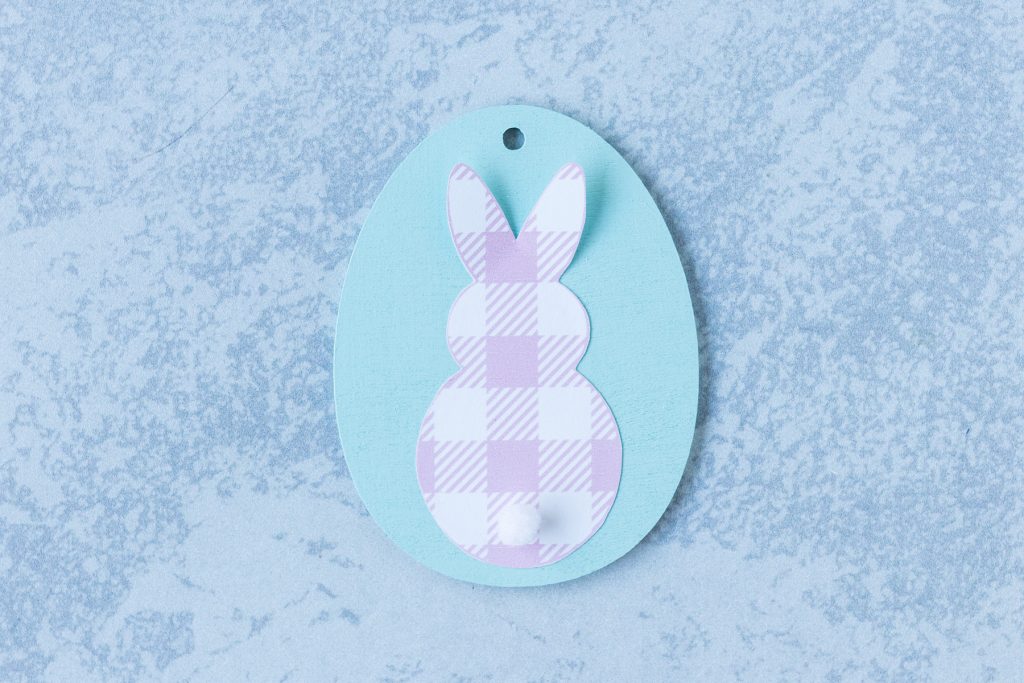 Apply a tiny dot of glue to a white pom pom. Attach it to the bunny to serve as the bunny's tail. Allow it to dry completely.
Flip the egg over and repeat the process with a second pom pom for the bunny on the back.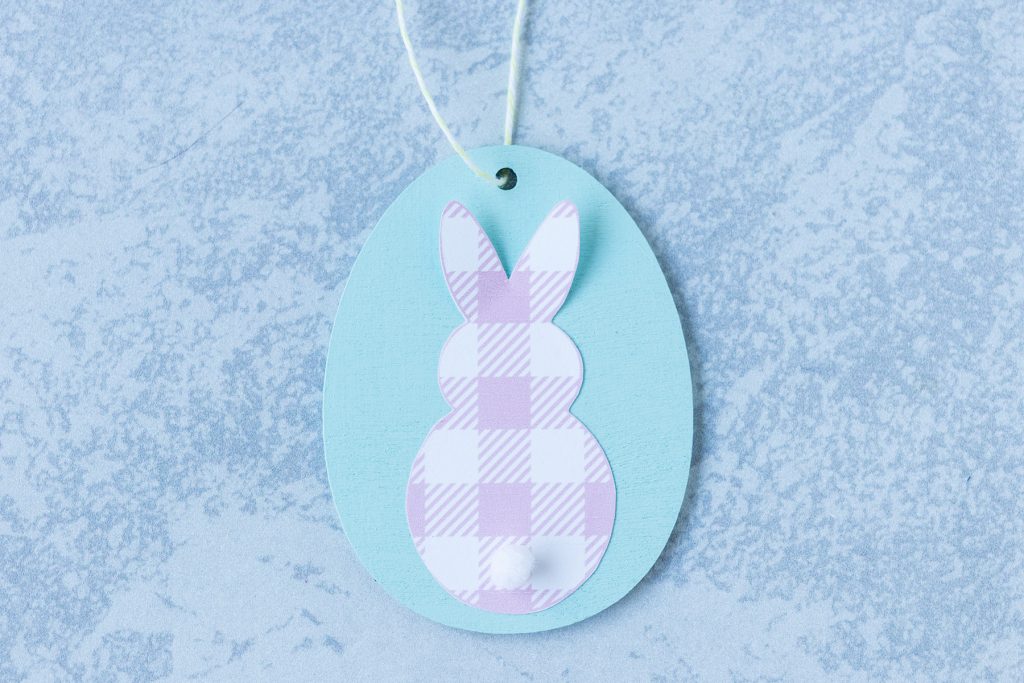 Cut a length of twine 11-12″ long. Thread it through the ornament. Tie the two ends together with two tight knots. Cut off any remaining thread.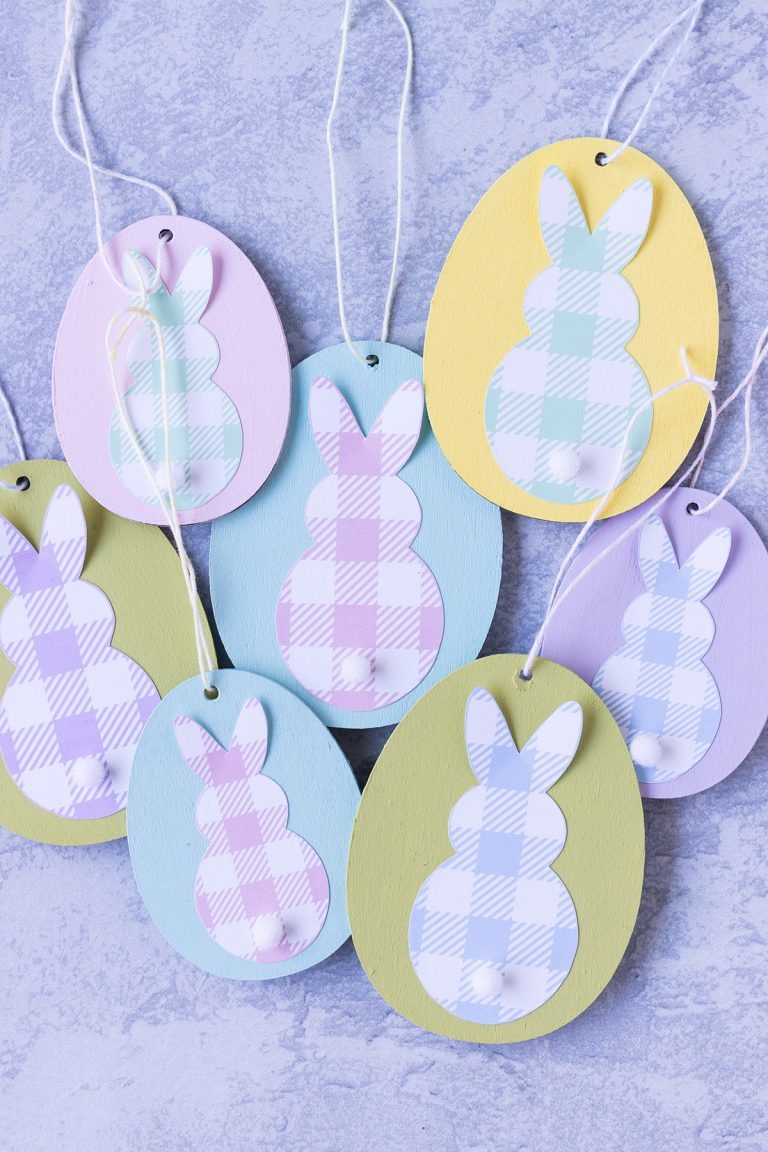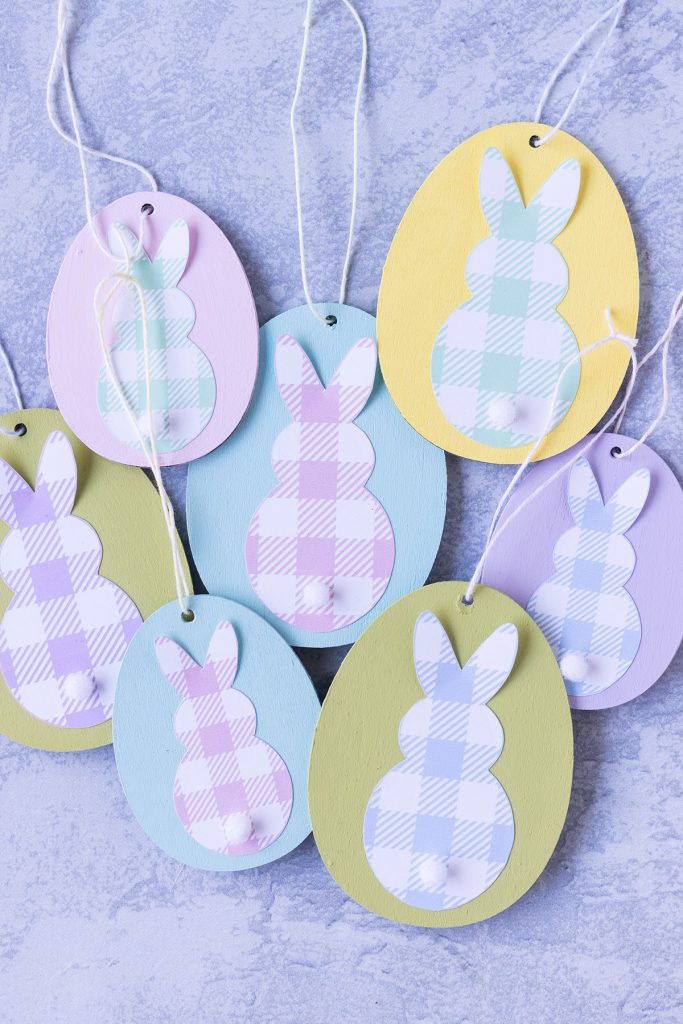 Your new ornaments are ready to display across a mantel or hang on a miniature Easter tree!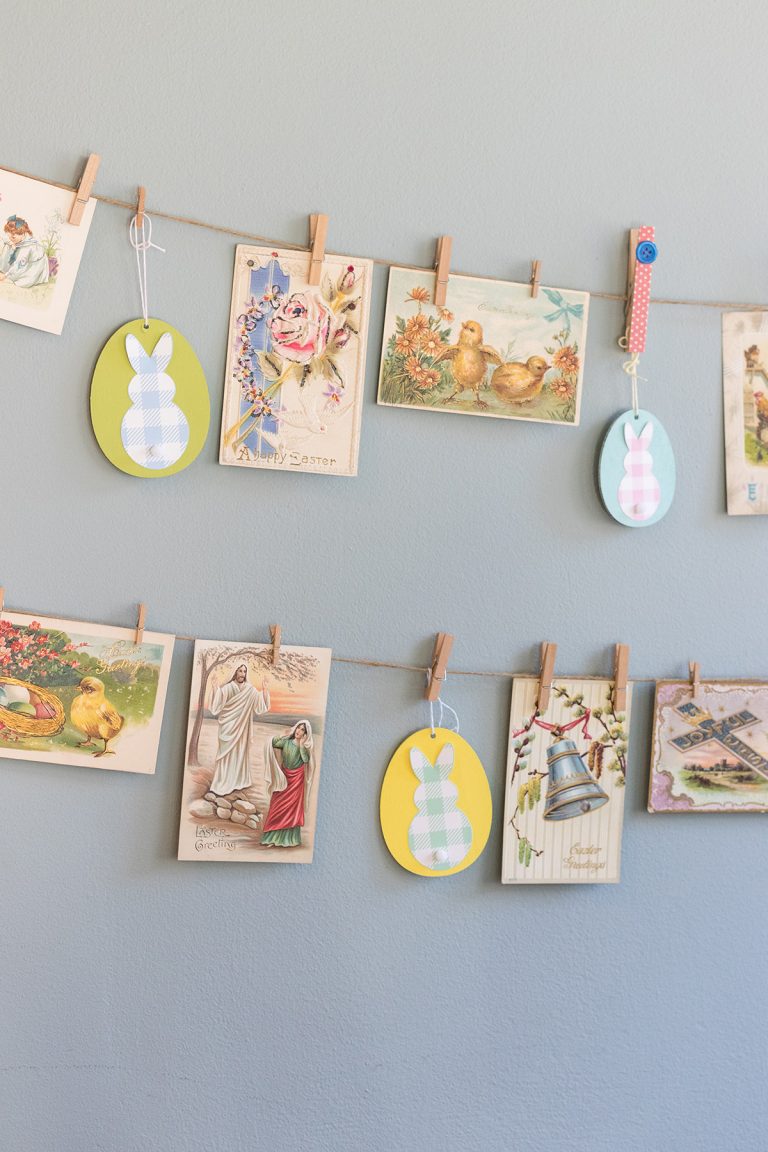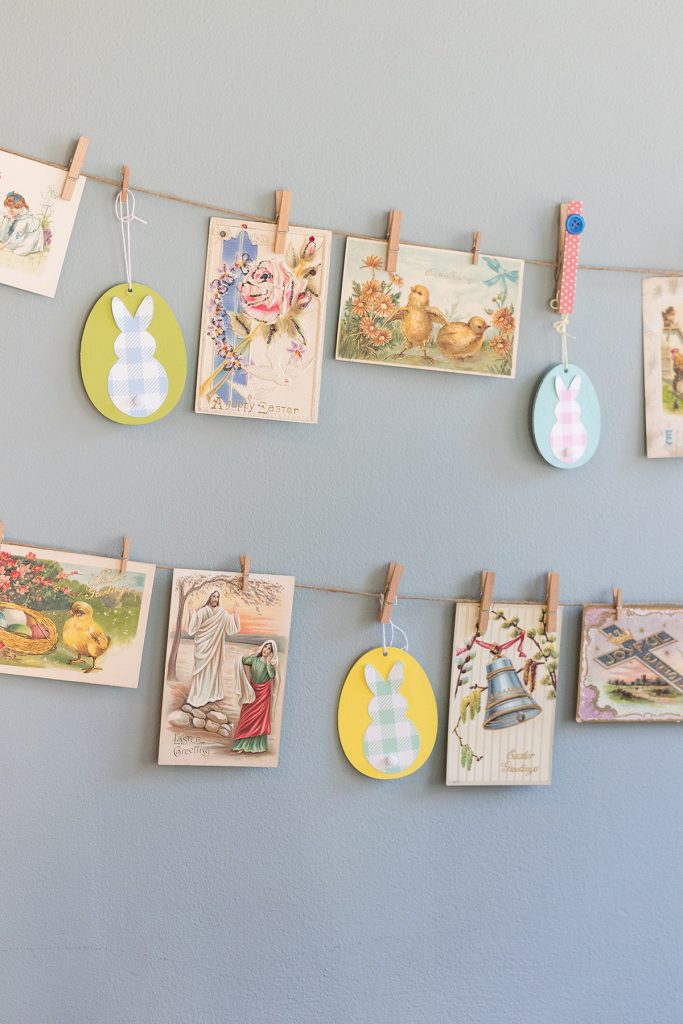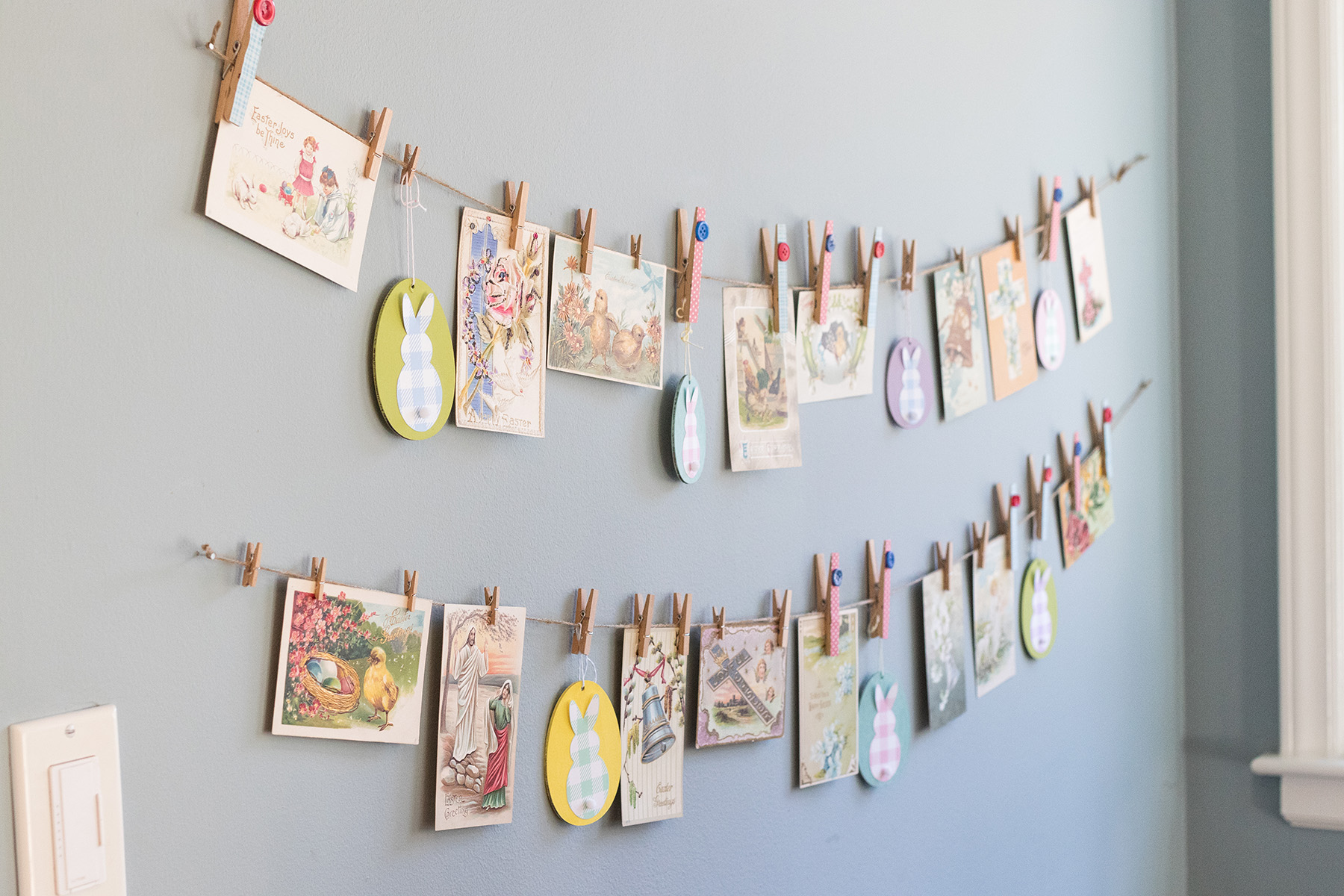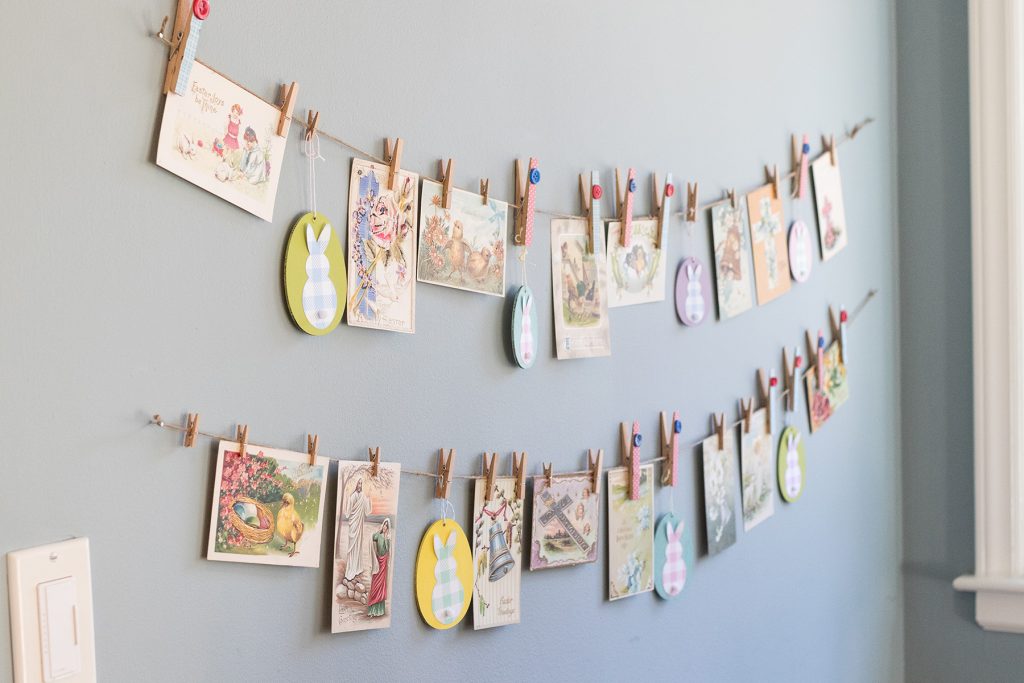 I displayed my ornaments on my hanging kitchen display among my vintage Easter postcard collection. I use this display to hang our Christmas cards and create photo displays throughout the year, such as pictures from a recent trip and pictures of my son around his birthday.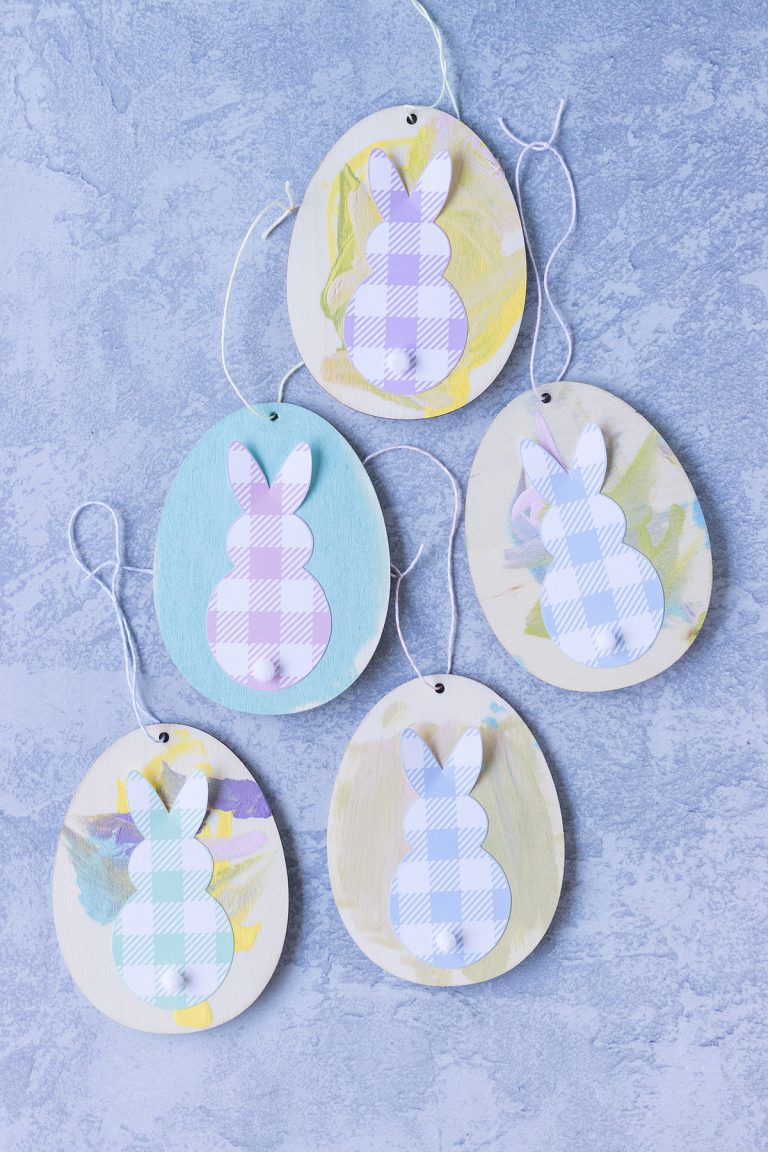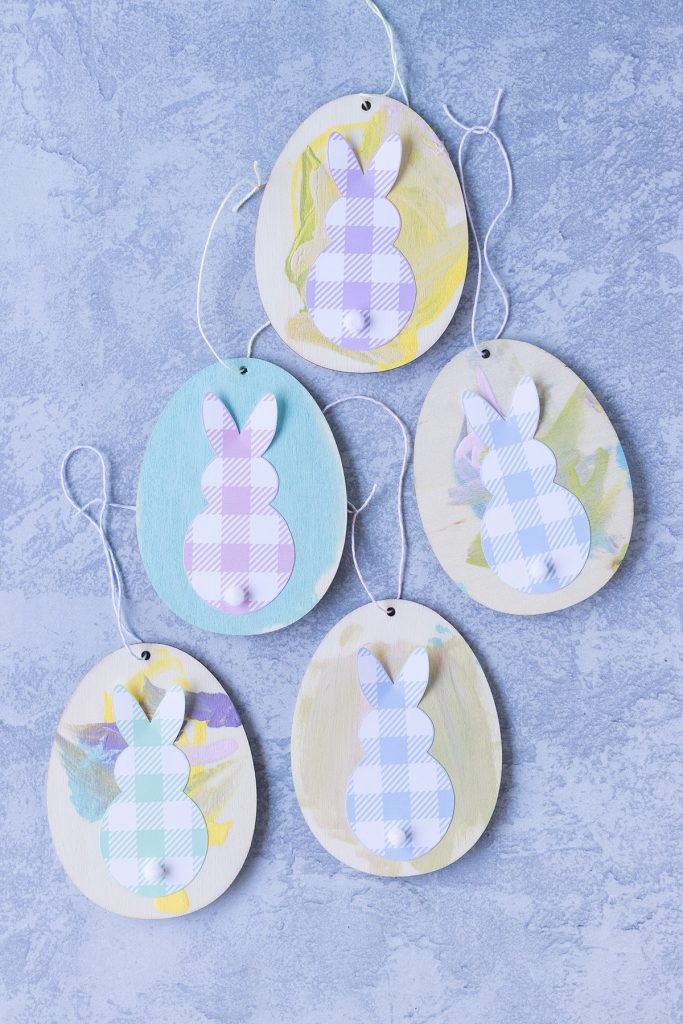 The DIY Easter egg bunny ornaments are the perfect Easter collab project with kids. My toddler son had a lot of fun painting wooden egg ornament blanks this Easter season, too. I took the best of the bunch and turned them into ornaments that we'll gift to family members.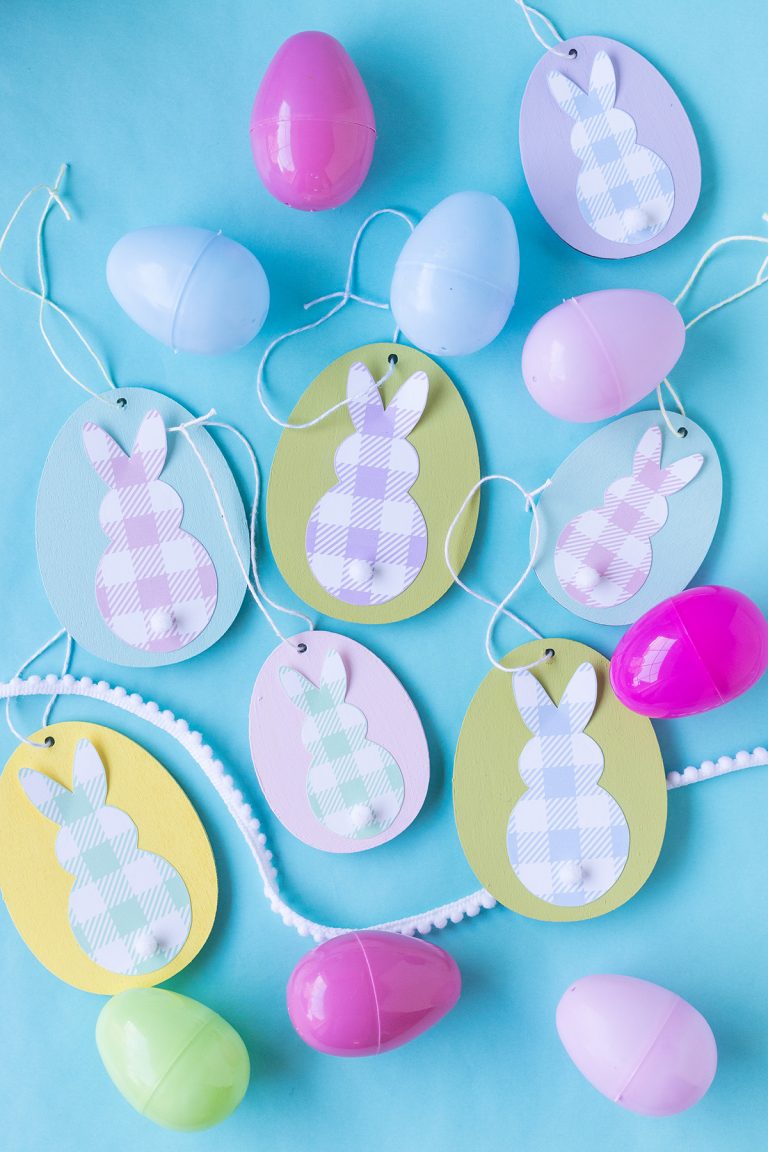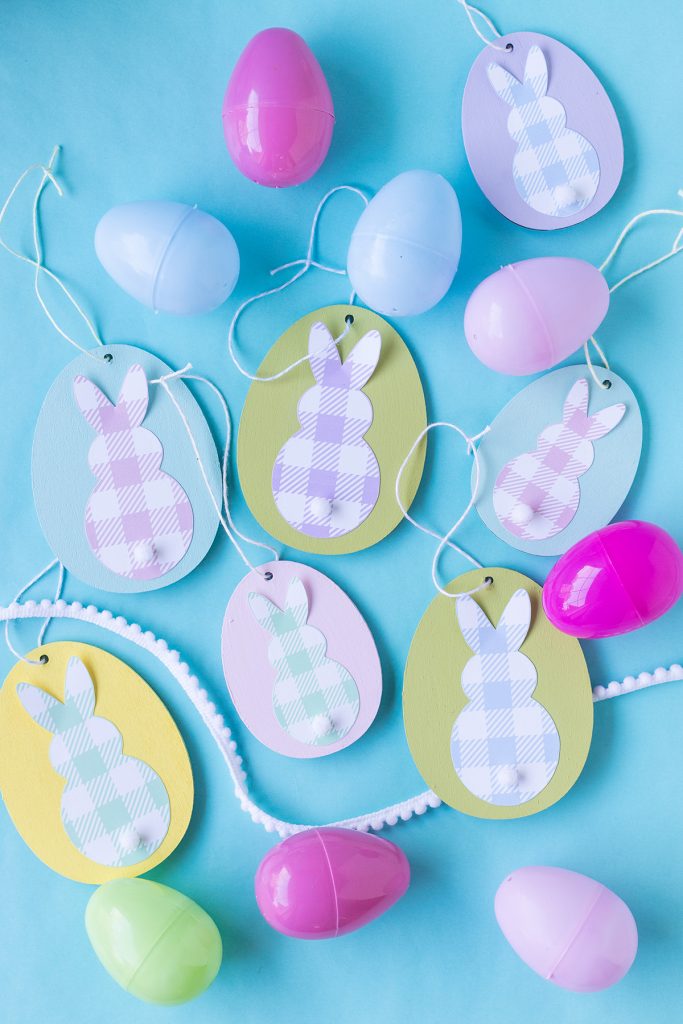 [Disclaimer: There are a few affiliate links in this post. Thanks for your support!]
Did you make the DIY Easter egg bunny ornaments?

I want to see them! Tag your images #RoseClearfield on Instagram or Twitter or post a photo to my Facebook page.
Pin this post for easy access to the DIY Easter egg bunny ornaments later!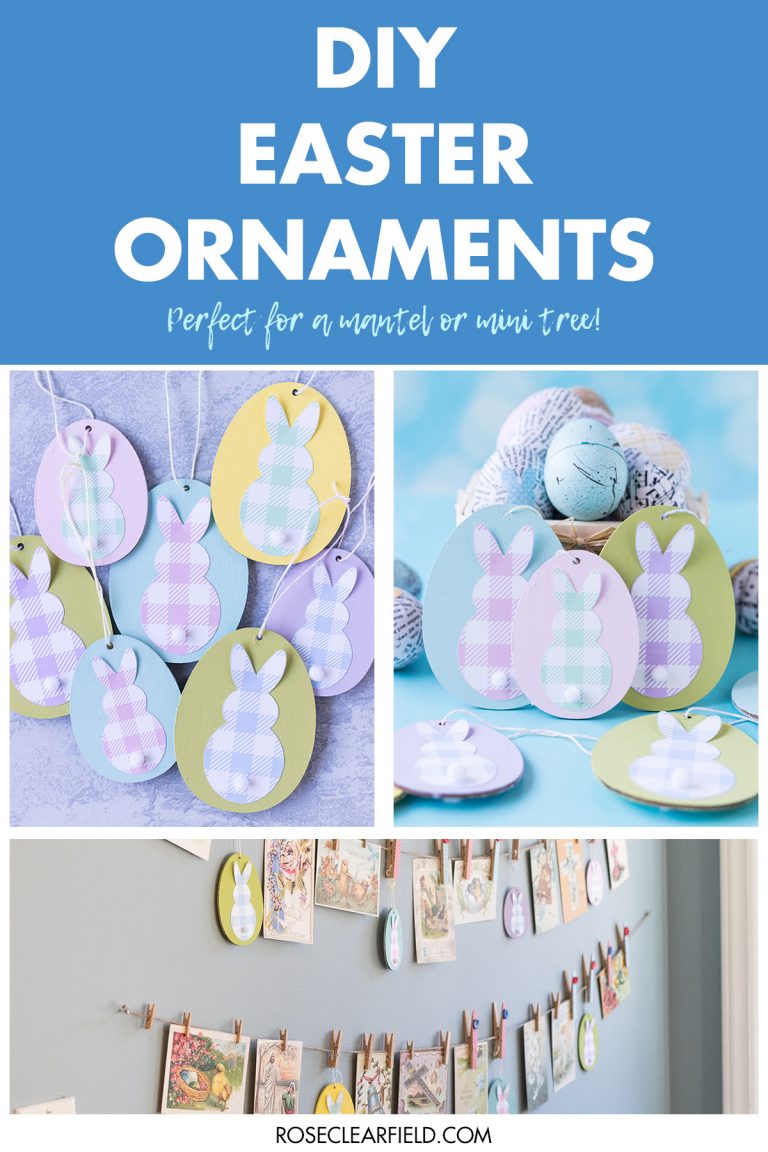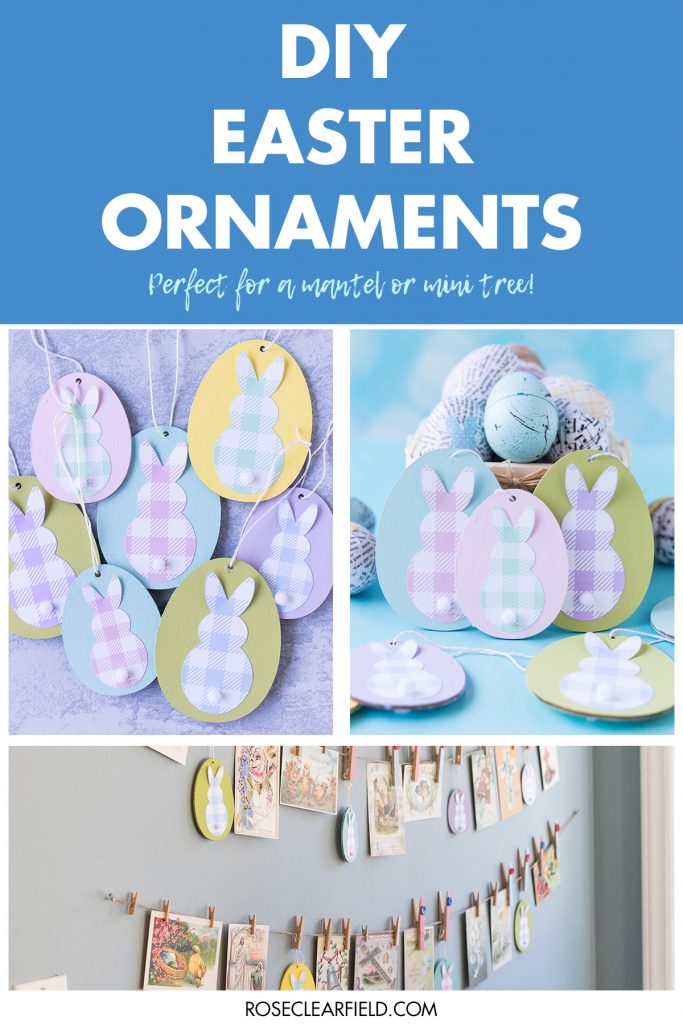 More DIY Easter projects:
Visit the Easter section of the blog for additional DIY tutorials as well as free printables, holiday menus, decor inspiration, and more.