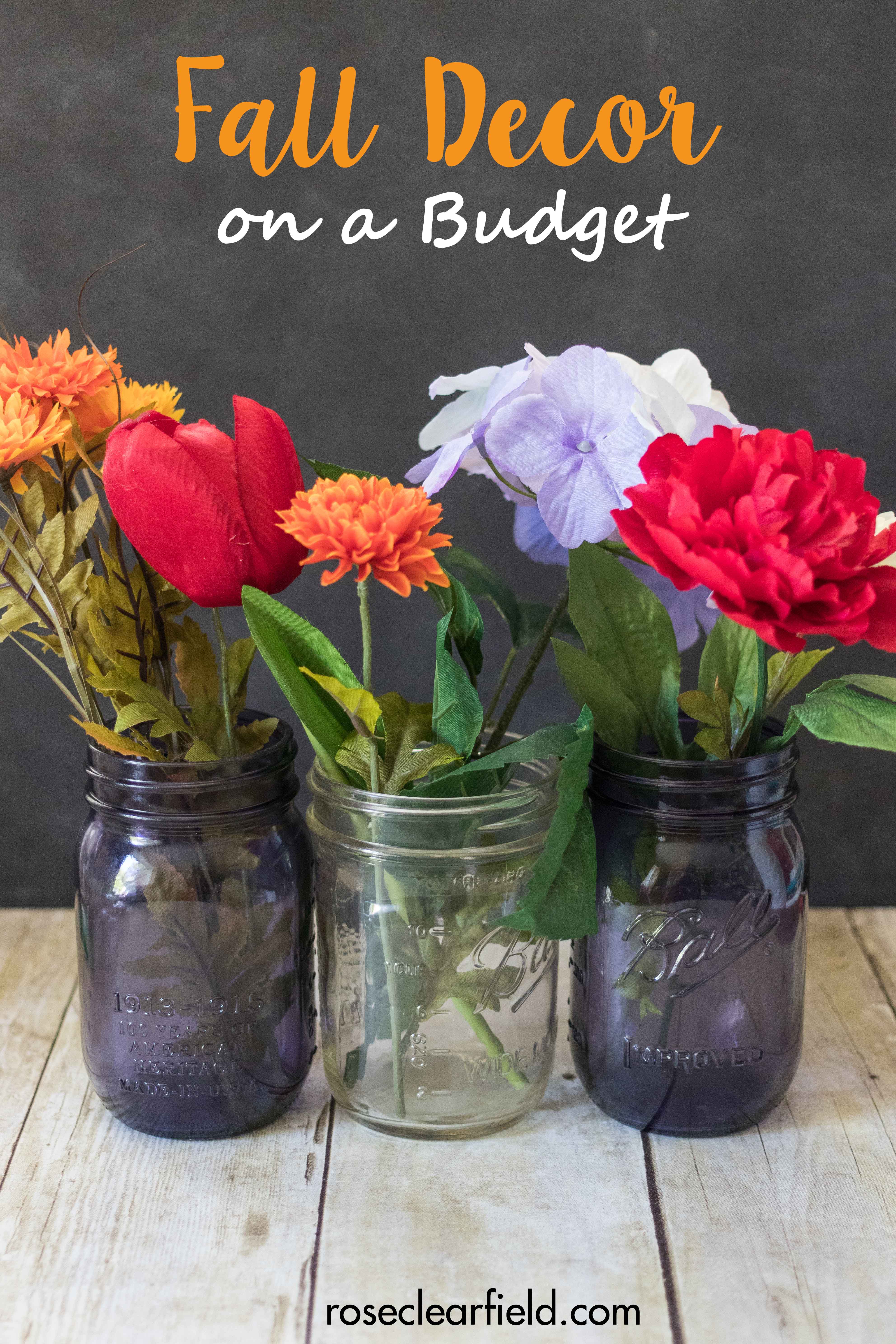 I firmly believe that decorating for different holidays and seasons doesn't have to be expensive or time-consuming. Switching up a couple of decor elements in a room changes the entire feel of the space, making it refreshed and ready for the season or holiday ahead. Today I'm sharing my favorite fall decor on a budget ideas that I use in my own home each autumn.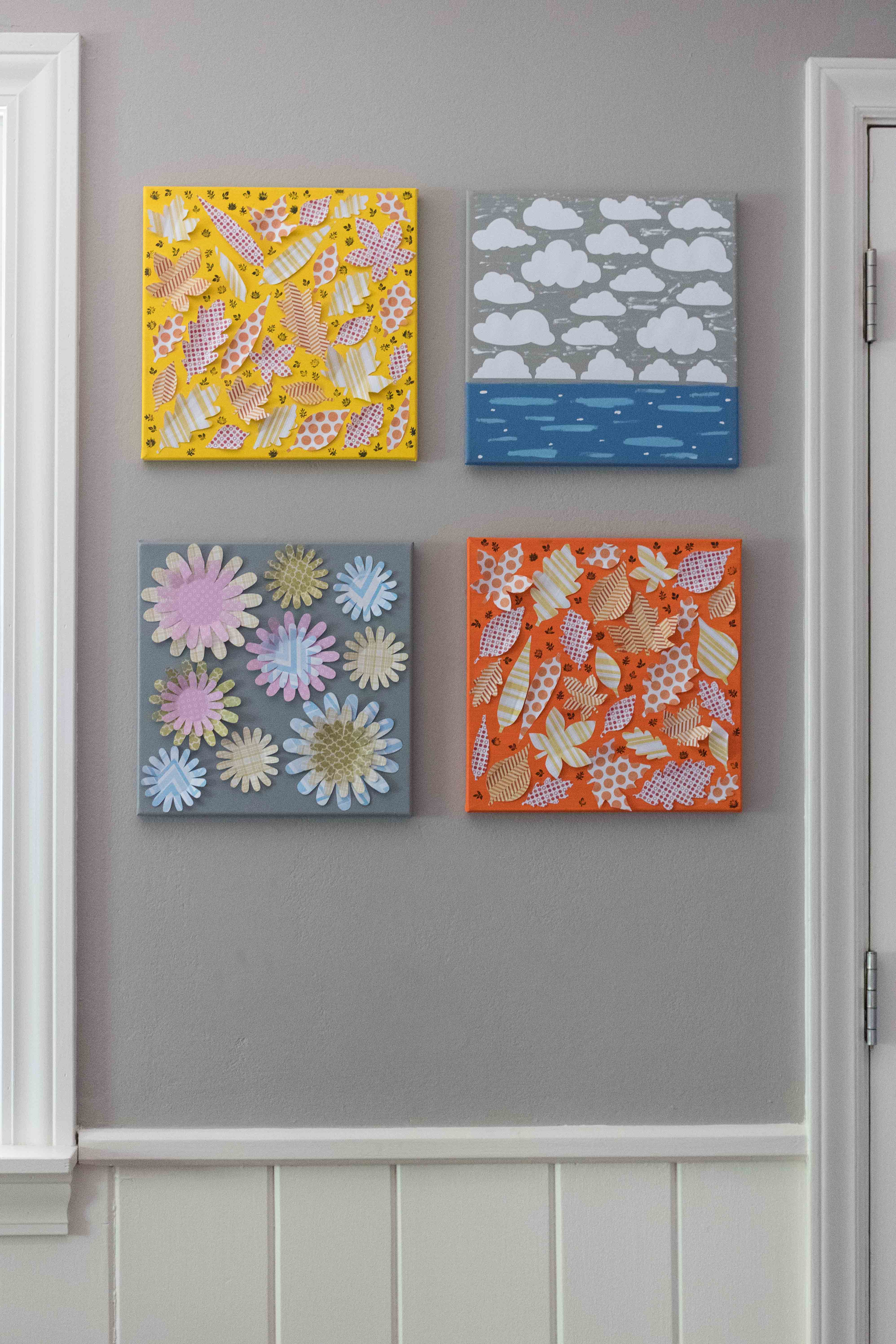 Canvas wall art
There are two primary ways that I switch up the decor in our entryway for different seasons and holidays. The first is a set of four 12″ x 12″ canvas wall art pieces. I have about a dozen pieces that I rotate through each year. I've shared a few here, such as my Valentine's Day subway art, Easter bunnies, and pine trees. I have a couple of additional posts with views of the full canvas art display as well.
I don't have a tutorial for the above fall leaf canvas wall pieces. But the concept is pretty self-explanatory. I painted the canvases, traced and cut out paper leaves, glued the leaves, and added a few leaf stamps. I used this leaf template for tracing (original source no longer available) and this leaf stamp set.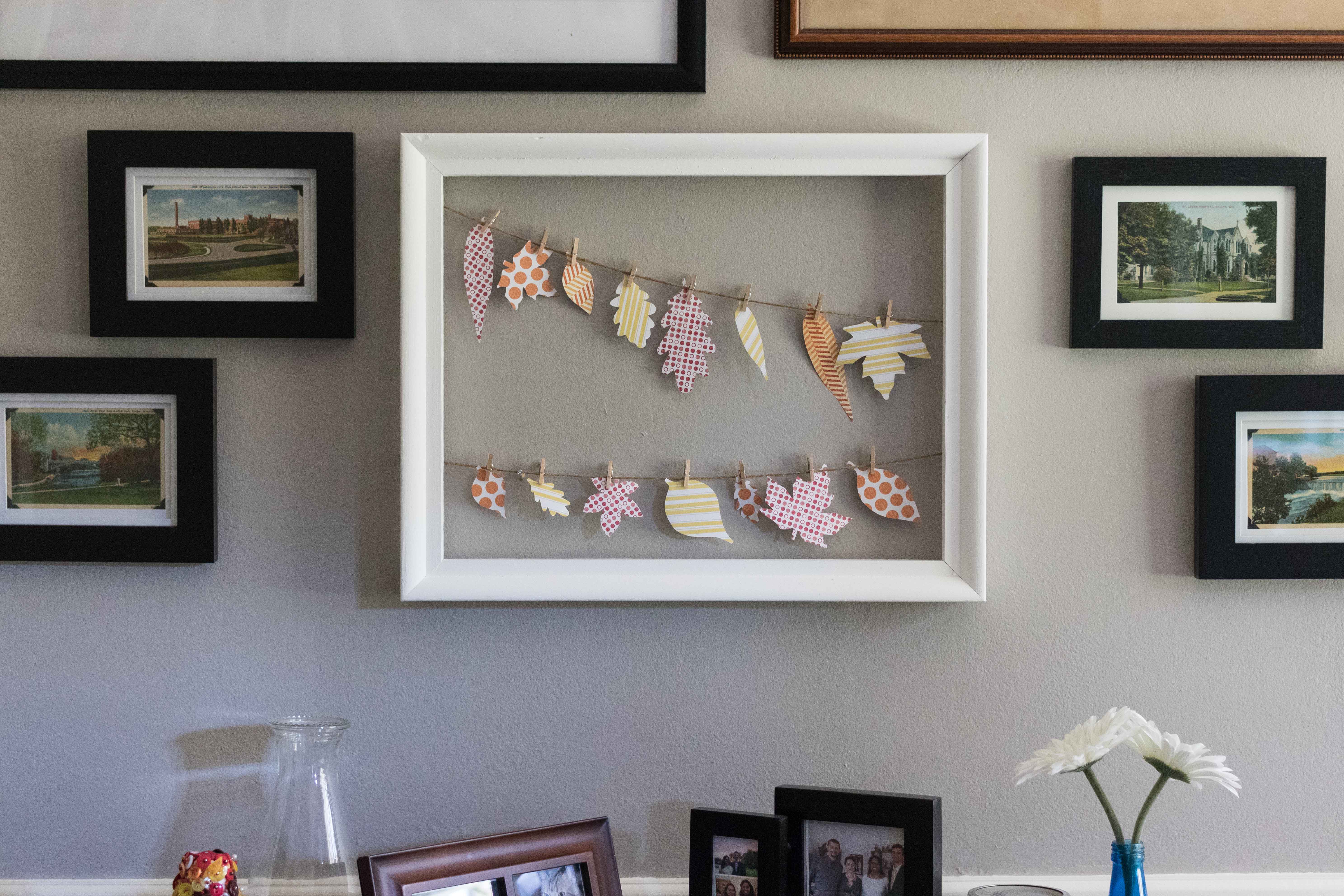 Open frame display
The second way that I switch up the decor in our entryway for different seasons and holidays is my open frame display. You can see other ways I use my open frame display in just about all of the seasonal/holiday posts that I link in the canvas wall art section. Most of the pieces I display in my open frame are super simple and don't require a tutorial, with the exception of my sparkly New Year's display.
My best advice for finding an open frame is to keep your eyes open at thrift stores and garage sales. In keeping with the fall decor on a budget theme, you shouldn't have too much trouble picking up a frame for just a few dollars. Most likely you'll find a painting or canvas that you can take apart, saving the frame for your display. My frame had a plain wood finish, which I painted with white acrylic paint (also very inexpensive).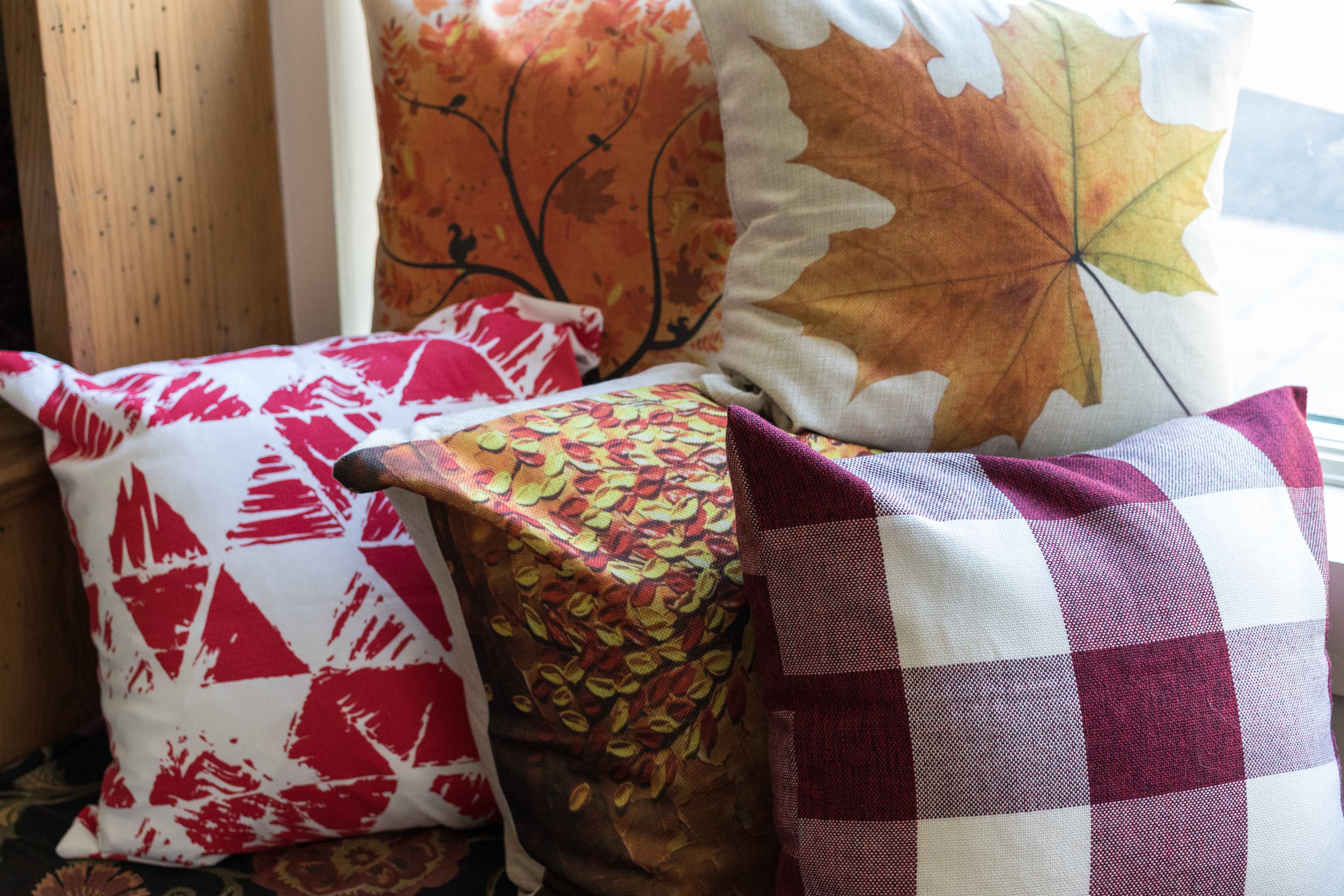 Throw pillows
My preferred method for swapping in new throw pillows each season is to switch out the covers only. Pillow covers take up a lot less space than pillow forms. This decorating technique also allows you to replace the pillow forms as needed. I recommend investing in pillow forms in a few different sizes and shapes to create pillow displays with visual interest. My throw pillow collection includes this square form in two sizes (17″ x 17″ and 19″ x 19″) and this rectangle form in the 13″ x 21″ size. I have an entire roundup of fall throw pillows. I share additional throw pillow favorites and more details about creating a throw pillow collection in this throw pillow post.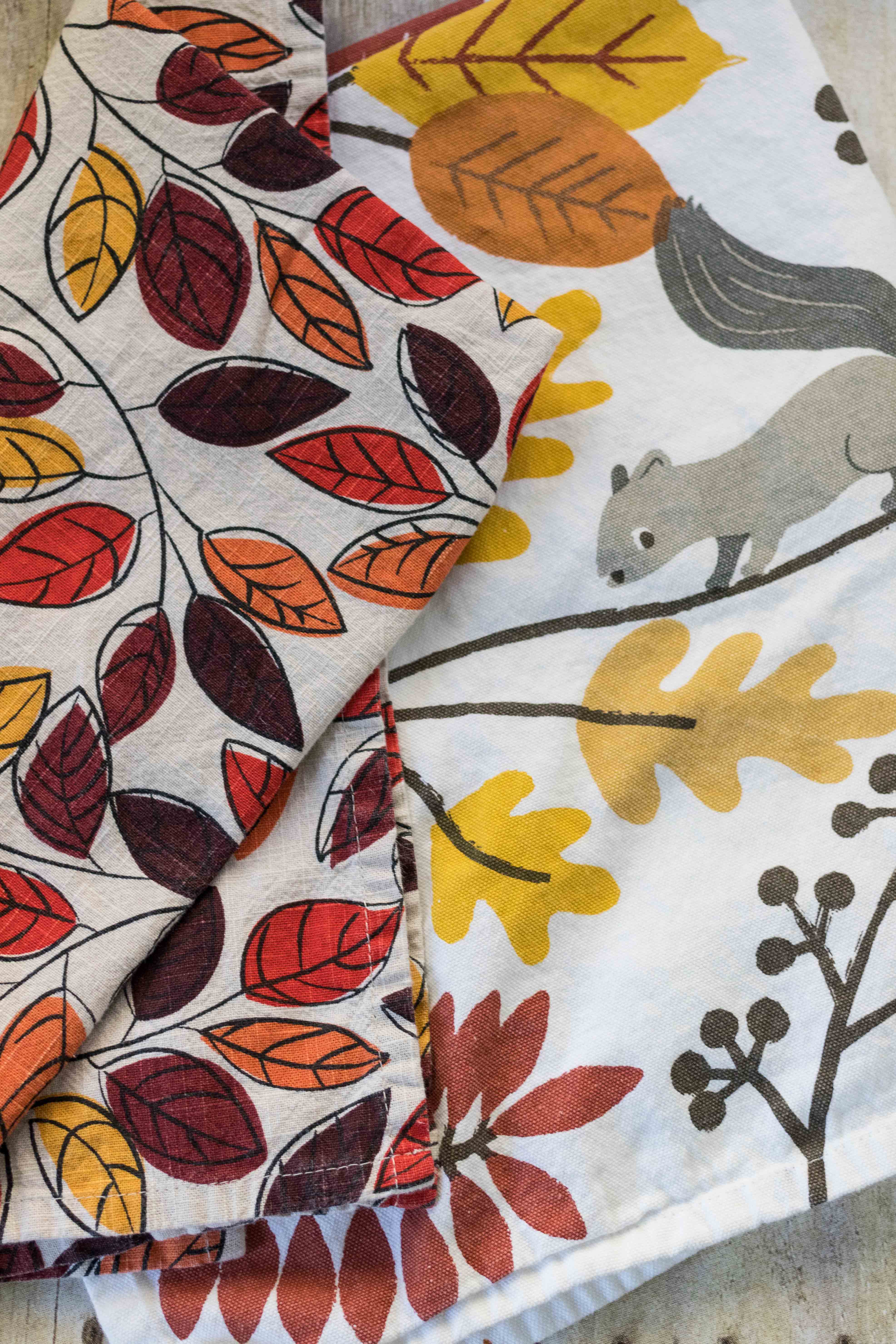 Bathroom and kitchen towels
Switching up the towels in the kitchen and main floor bathroom is my primary way of decorating these areas of the house. I have a couple of prints in the kitchen that I swap out periodically as well (see below). You can find fun seasonal and holiday bath and kitchen towels at virtually any store that sells home goods. Generally, I buy them at Crate and Barrel. Their towels are very reasonably priced and hold up extremely well through years of regular use and washings. A few of my current fall favorites from Crate and Barrel include brushed leaves, root veggies, and happy turkey.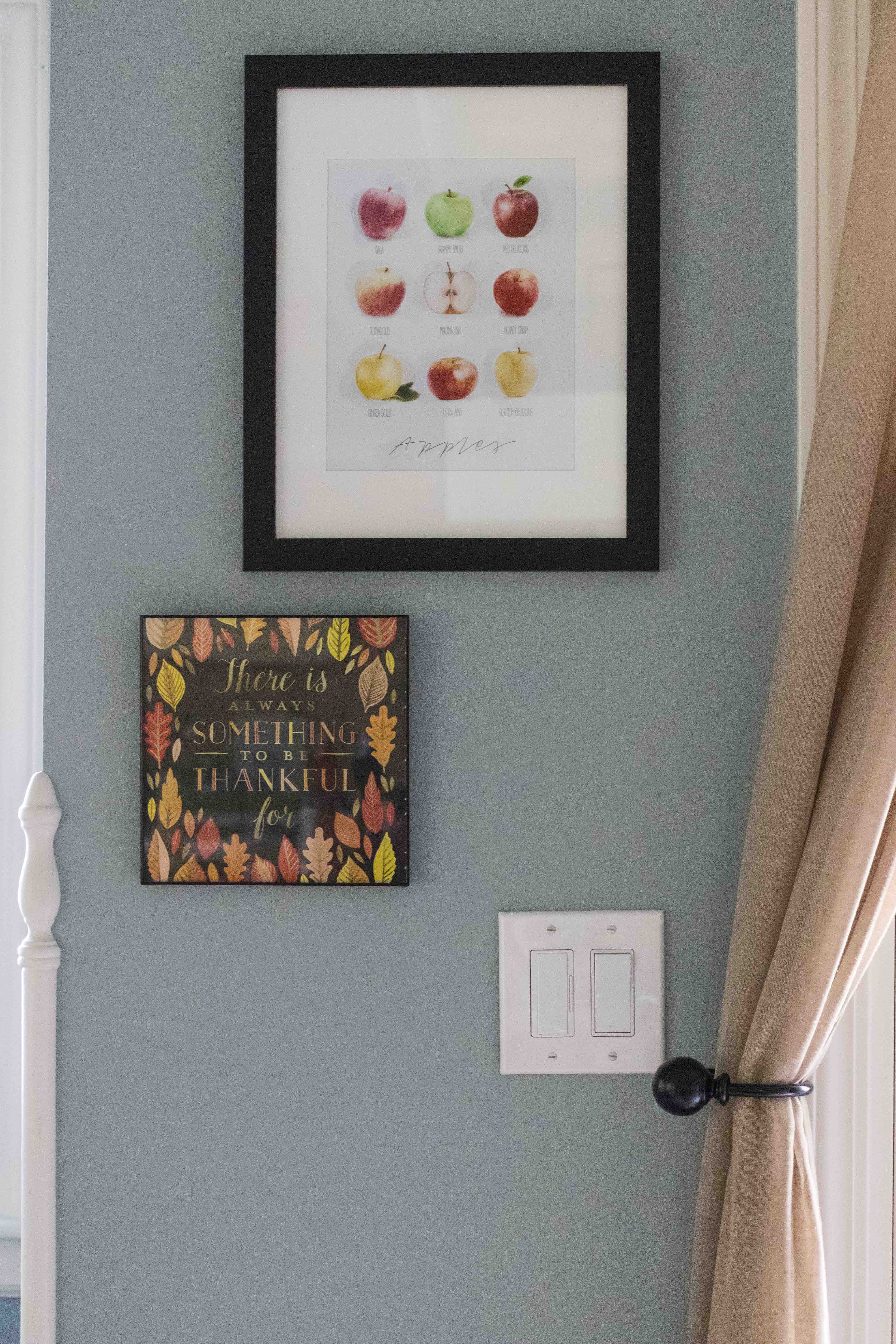 Free or inexpensive prints/printables
There is a wealth of amazing free printables available online. Numerous Etsy sellers also offer very inexpensive, high-quality downloadable prints. I like to send my printables to SmugMug. But you can send them to any photo printer or print them yourself. I rounded up a collection of free fall printables on the blog a couple of years ago. I continue to add more fall printables on my printables and templates Pinterest board.
In the above photo, the square print is a Paper Source catalog cover and the apple print is from House Fenway.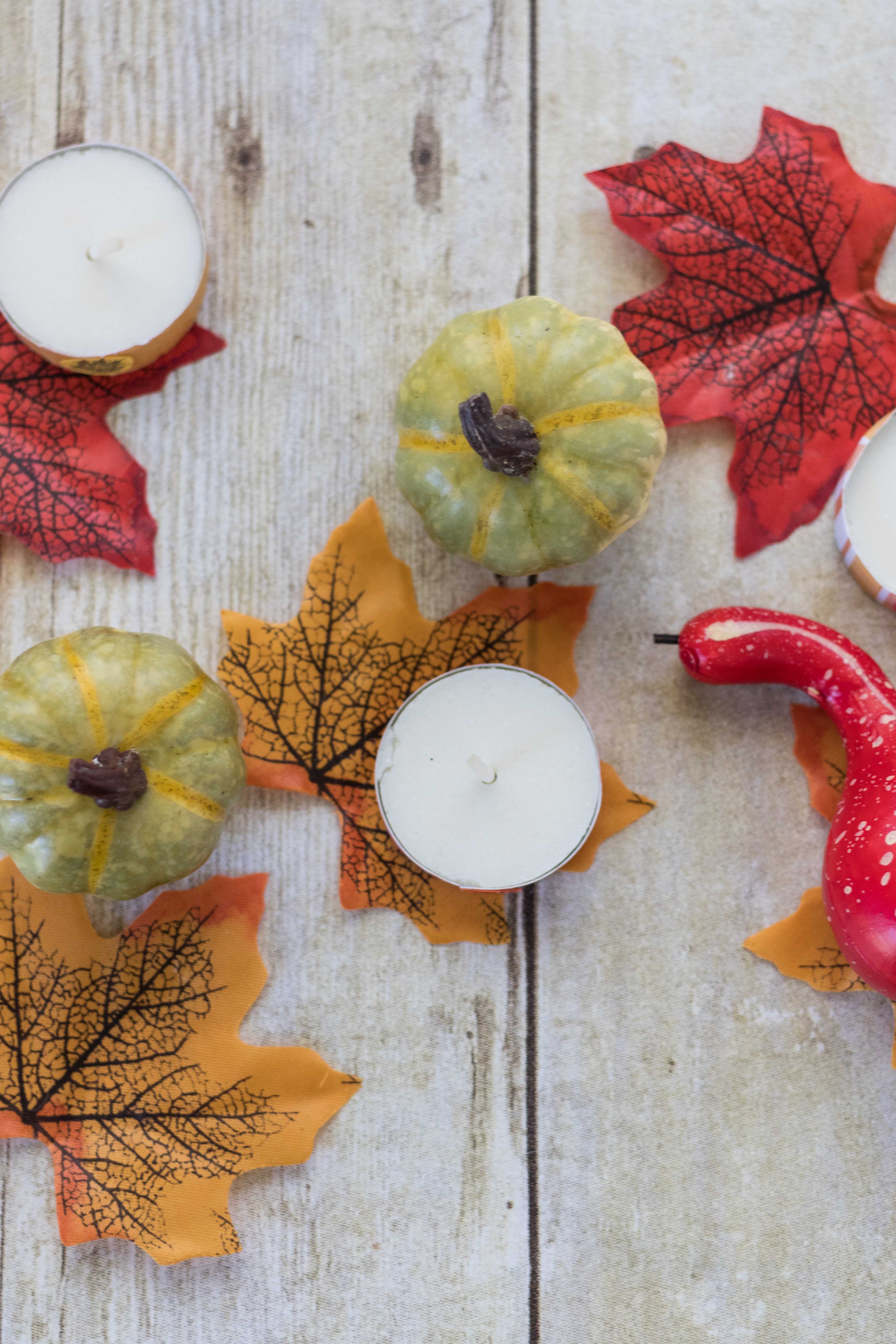 Faux leaves and pumpkins
I know that faux or silk flowers and other seasonal decorations aren't for everyone. But as someone with a young child and cats in the house who isn't much for gardening anyway, I love them. Faux flowers and leaves have come a long way and look fantastic in any seasonal display, such as a wreath or centerpiece. During the fall, most craft, big box, and home goods stores carry decorative pumpkins as well. I've even found some nice pieces at the dollar store on occasion.
In the above photo, I paired my faux leaves and pumpkins with decorated tea lights that I had left over from a fall bridal shower I co-hosted a few years ago.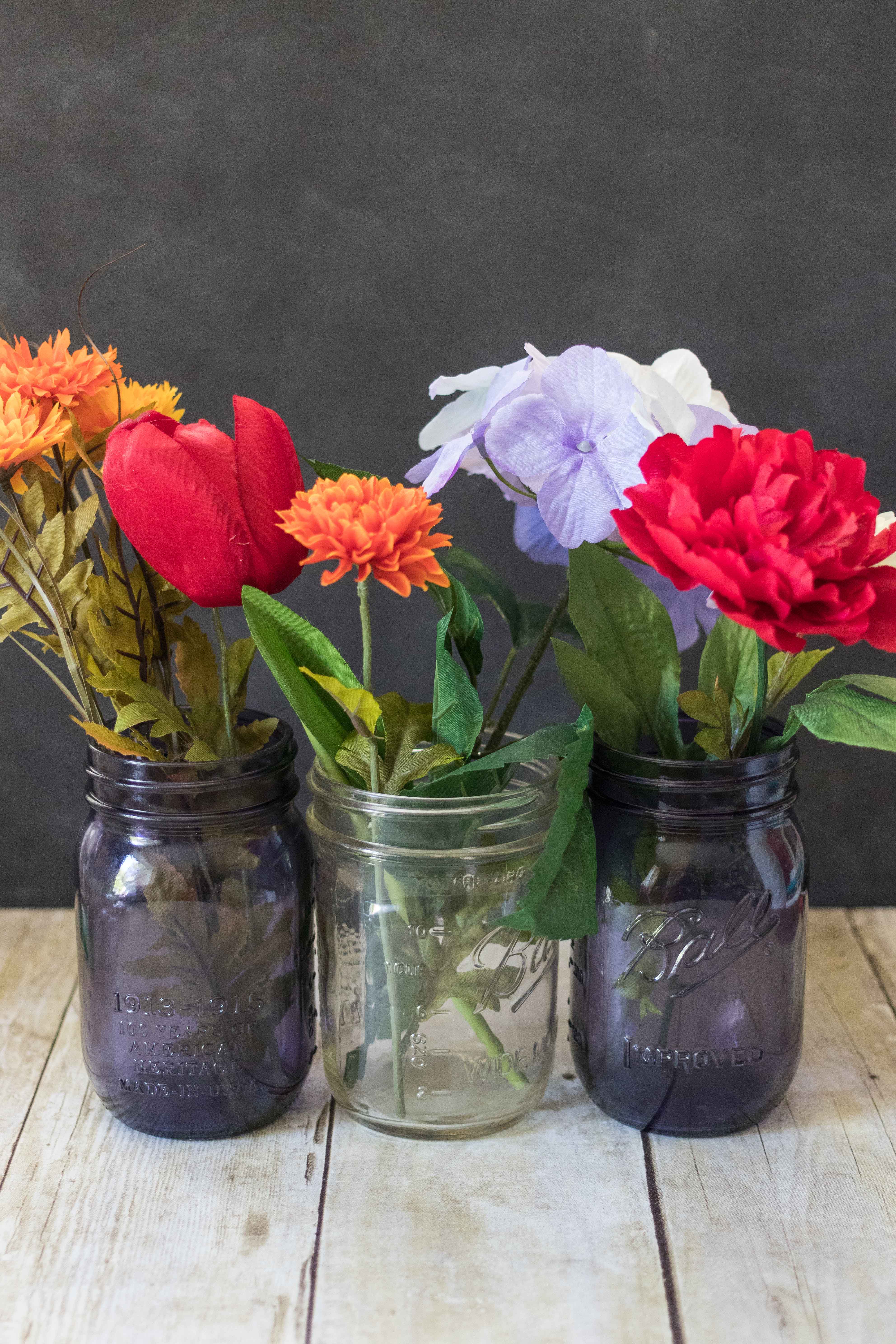 Silk flowers
I have a large collection of mason jars and other glassware that I fill with faux flowers and display around the house. Decorative glassware is very popular right now and as such, readily available everywhere. There's also an abundance of it at thrift and secondhand stores. I like to buy my silk flowers from Michaels. I buy big bunches and then use wire cutters to separate flowers for smaller jars and vases. Silk flowers are easy to store and can be switched out for different seasons.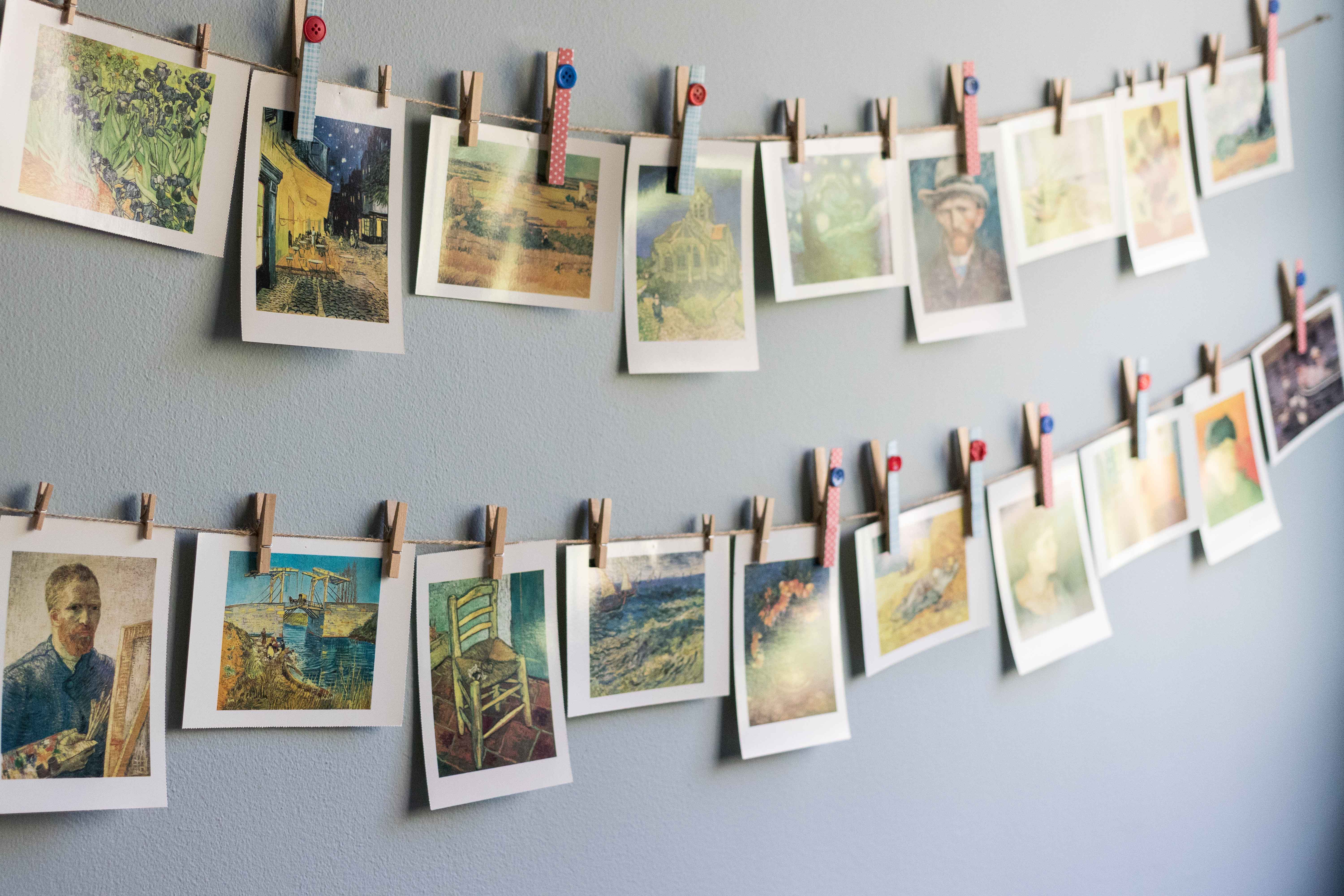 Postcards
Postcards are so much fun. For just a few dollars, you can fill up an entire wall with colorful art. I spent years collecting postcards on vacation and from art museums. You find them at lots of thrift and secondhand stores as well. Although not quite as cheap (but still very affordable), you can also pick up vintage postcards from Etsy and eBay sellers. The postcards I've hung in my kitchen display as pictured above are Impressionist paintings from a museum postcard book. I thought that the colors were fitting for a fall aesthetic.
[Disclaimer: There are a few affiliate links in this post. Thanks for your support!]
Do you have any additional fall decor on a budget ideas?
I'd love to hear them! Share your best decorating tips in the comments.
Did you use one of the fall decor on a budget ideas from this post?
Please share it with me! Tag your images #RoseClearfield on Instagram or Twitter.
More fall inspiration: