Library card Tolkien quotes wall art is the ideal whimsical touch to complete the decor in any living room, classroom, library, or home office.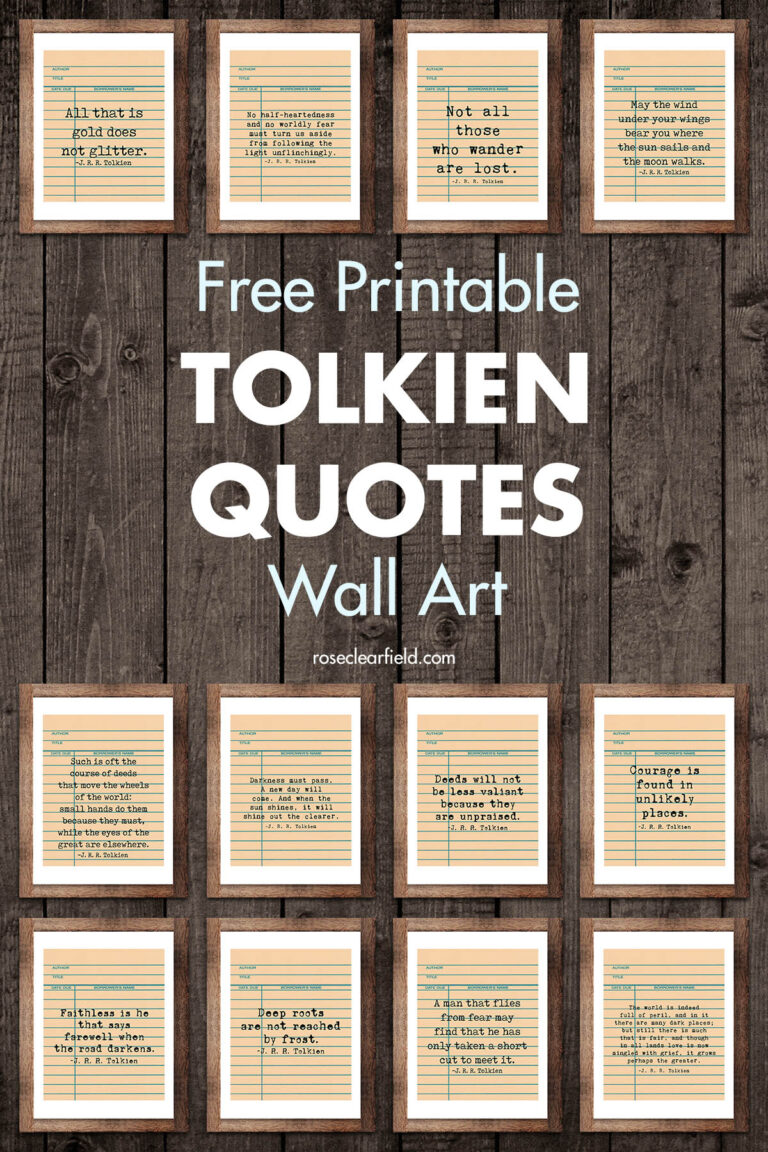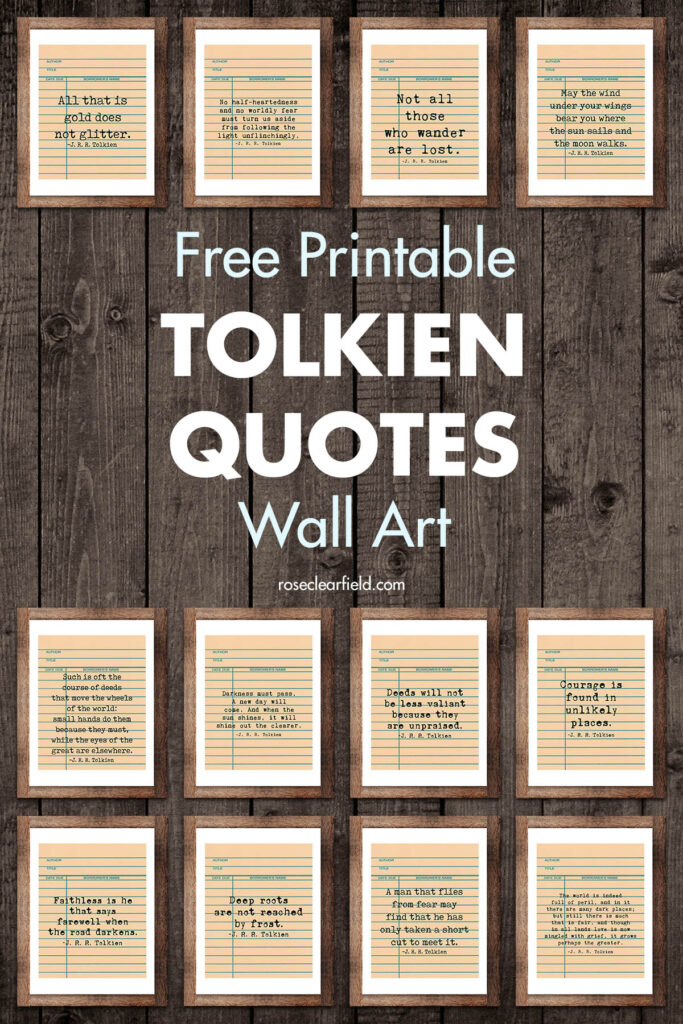 I've created a collection of lucky 13 popular J. R. R. Tolkien quotes on vintage yellow library cards. Anyone who is a long-time Tolkien fan is sure to be familiar with at least a few of his most famous quotes. I chose just 13 of my personal favorite Tolkien quotes for this wall decor collection. If you would like wall art featuring other quotes, please let me know! There are so many more famous Tolkien quotes. I'm happy to make additional printables.
All of the J. R. R. Tolkien quotes are featured in timeless typewriter fonts for a simple classic look that pairs beautifully with a wide variety of decor styles. You'll have no problem finding neutral or colorful frames with or without mats that are well suited for your new decor.
Free printable Tolkien quotes wall art make it quick and stress-free to complete your home, office, library, or classroom decor, even on a very limited budget. Library card quote prints also make wonderful gifts! Finish the new decor with frames for thoughtful gift-giving.
My original library card quote printables collection features reading quotes. I also have a collection of Mark Twain quotes. I am planning to add many more library card printables to the blog over the coming months. If there is a theme, author, or notable figure you'd like to see here, please let me know! Your input means so much to me as I plan future posts.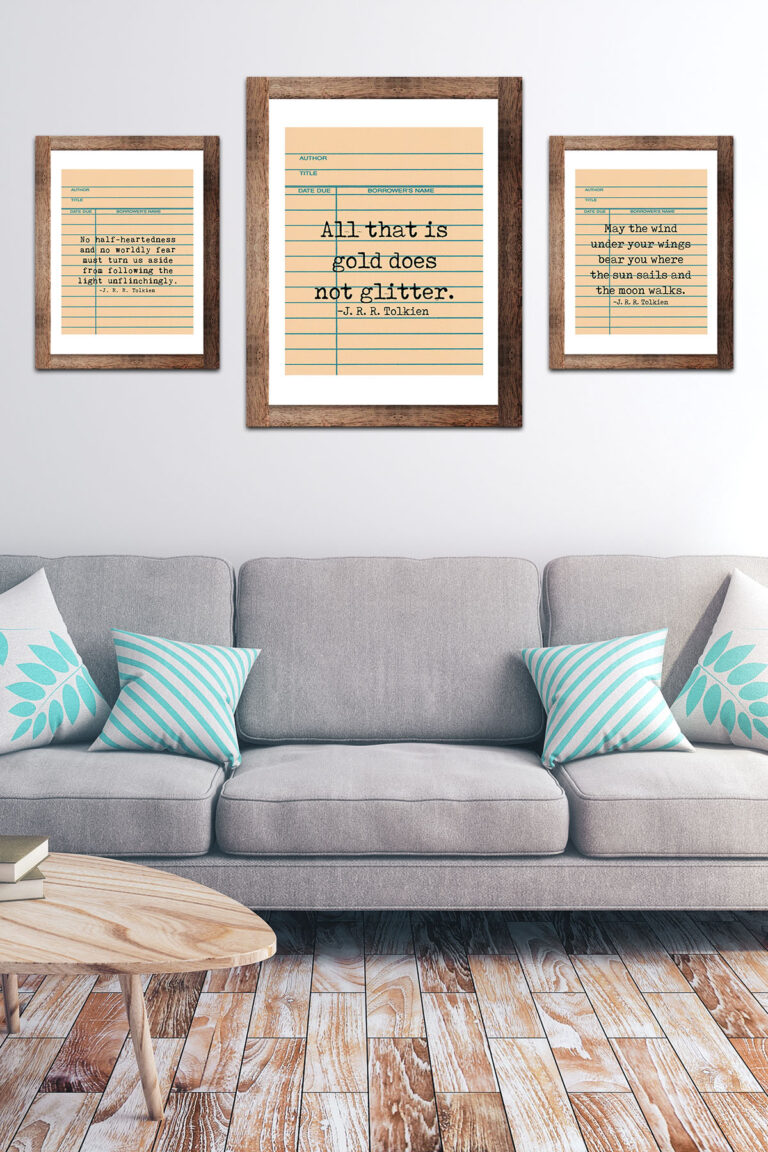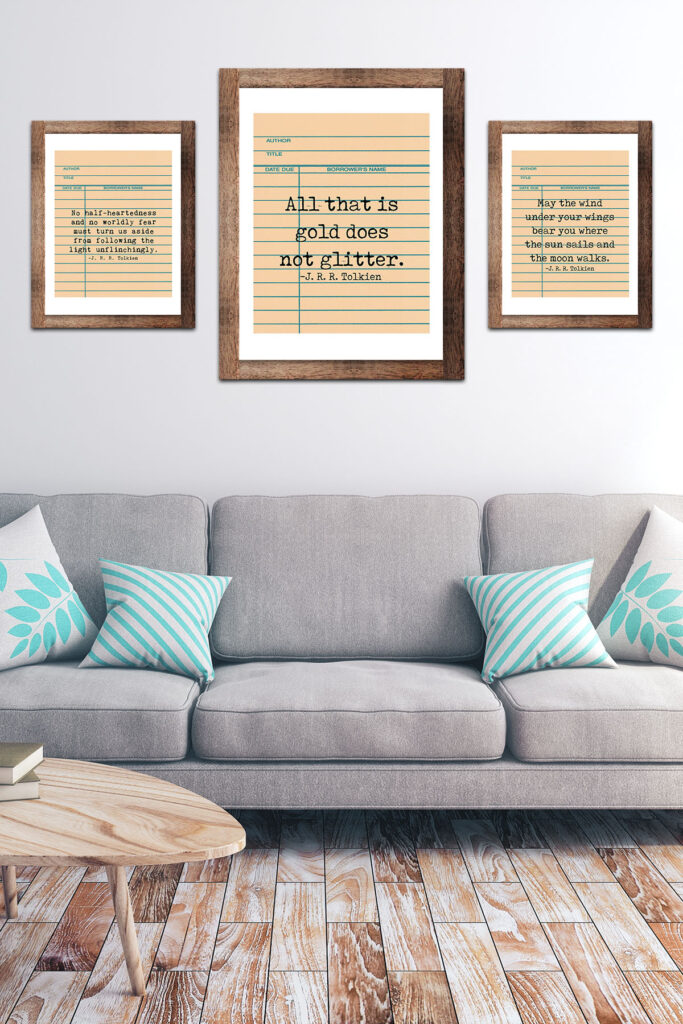 About the free printable library card Tolkien quotes wall art
The Tolkien quotes prints are for personal use only, which includes classroom use. You may download and print them as many times as you like for yourself and your classroom and to give as gifts. You are not authorized to use the prints for any commercial purposes, which includes selling them. Additionally, you're not authorized to distribute the download files. If friends, family, or co-workers are interested in their own Tolkien quotes printables, please provide them with a link to this post, where they can download their own files. Thank you!
All of the J. R. R. Tolkien quotes prints are 300 dpi to ensure the highest quality printing possible. I've made two versions of each print: an 8×10 version without a border and an 8×10 version with a white border. You may prefer one version over the other, depending on your desired aesthetic and the frame you select for your new print.
Please note: The framed preview versions in this post are solely intended for preview purposes. They are low-resolution and not intended for printing. Please use the download links to access the high-resolution versions.
Free printable library card Tolkien quotes wall art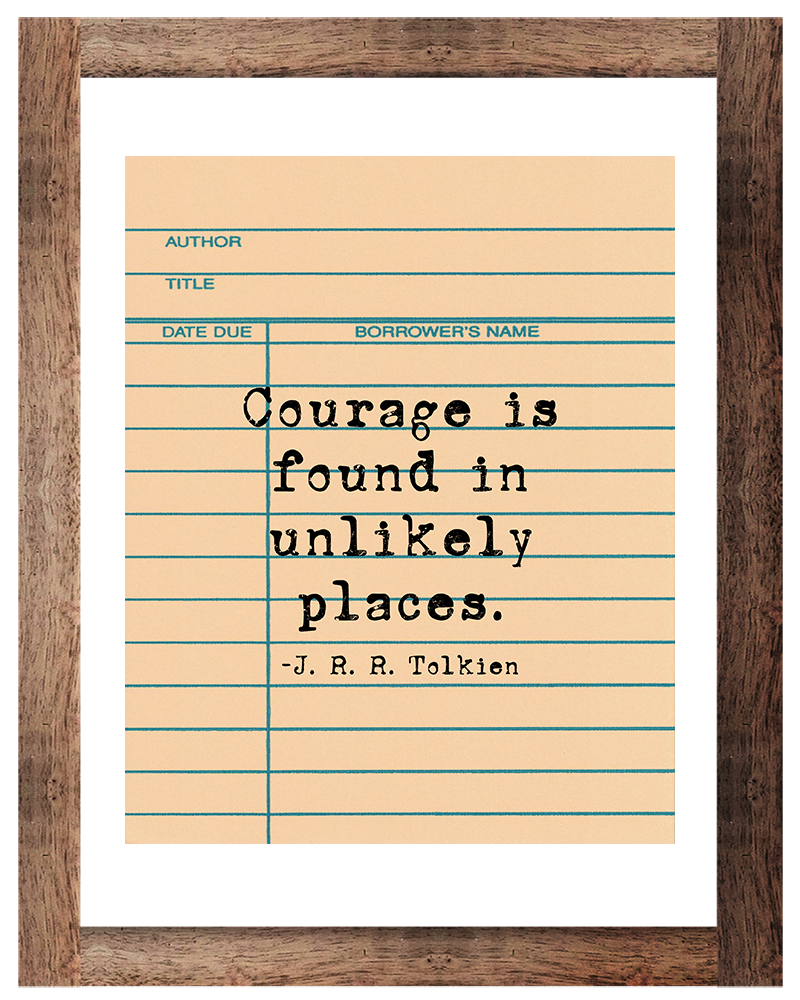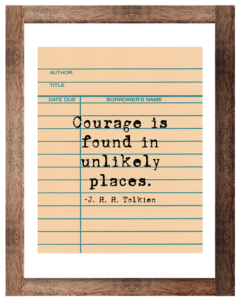 "Courage is found in unlikely places."
8×10 – No Border | 8×10 – With Border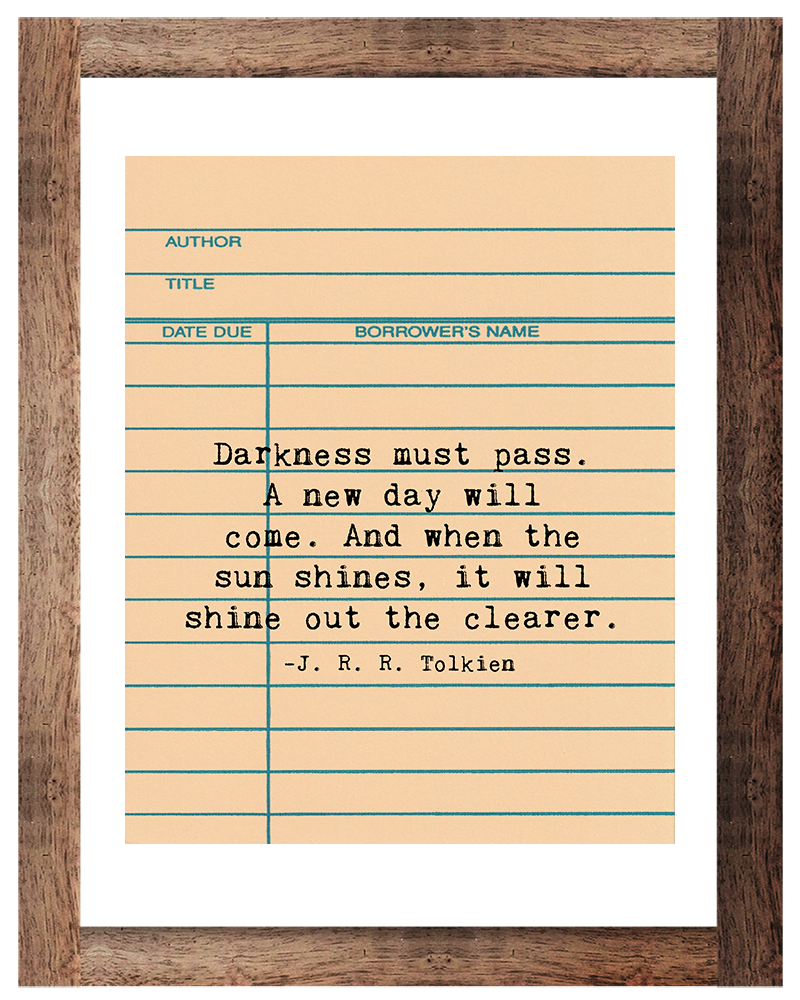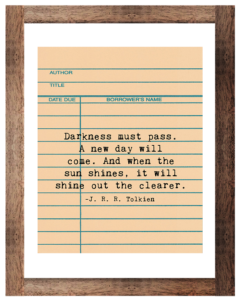 "Darkness must pass. A new day will come. And when the sun shines, it will shine out the clearer."
8×10 – No Border | 8×10 – With Border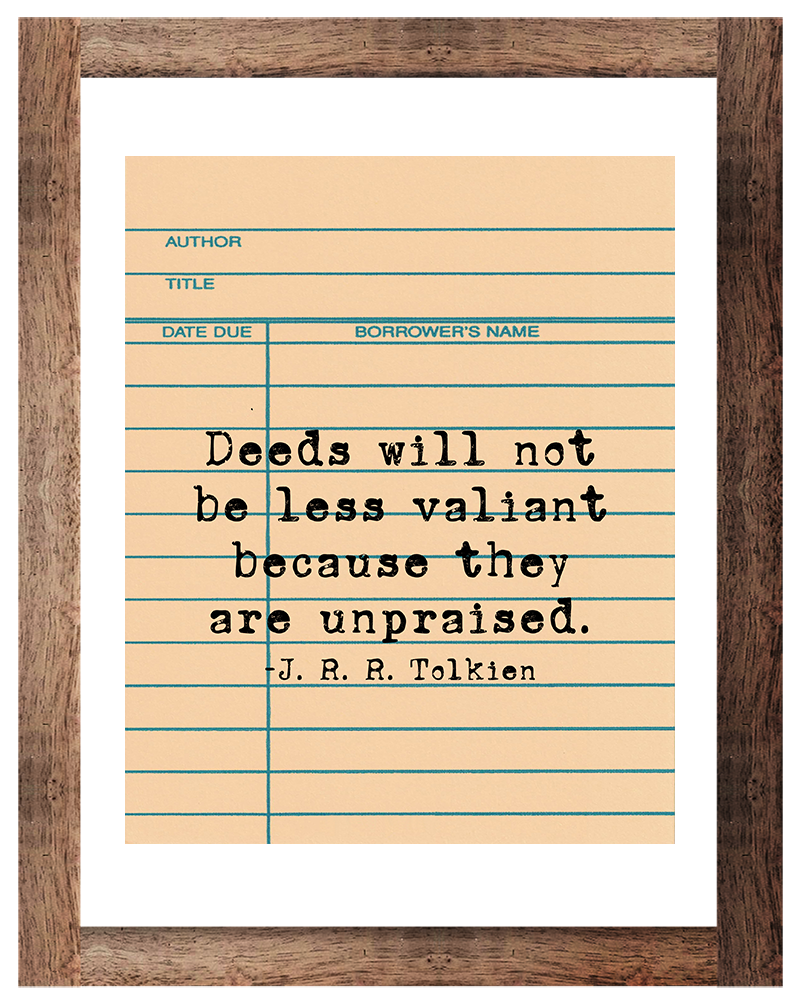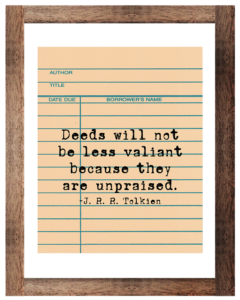 "Deeds will not be less valiant because they are unpraised."
8×10 – No Border | 8×10 – With Border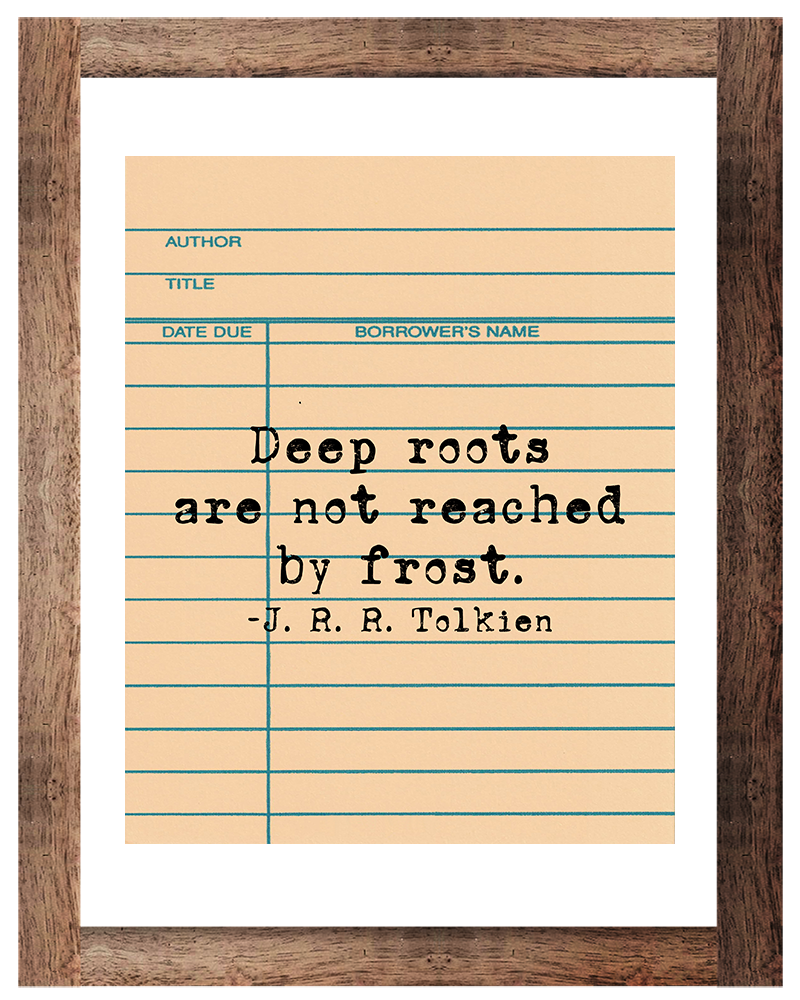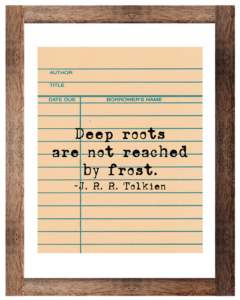 "Deep roots are not reached by frost."
8×10 – No Border | 8×10 – With Border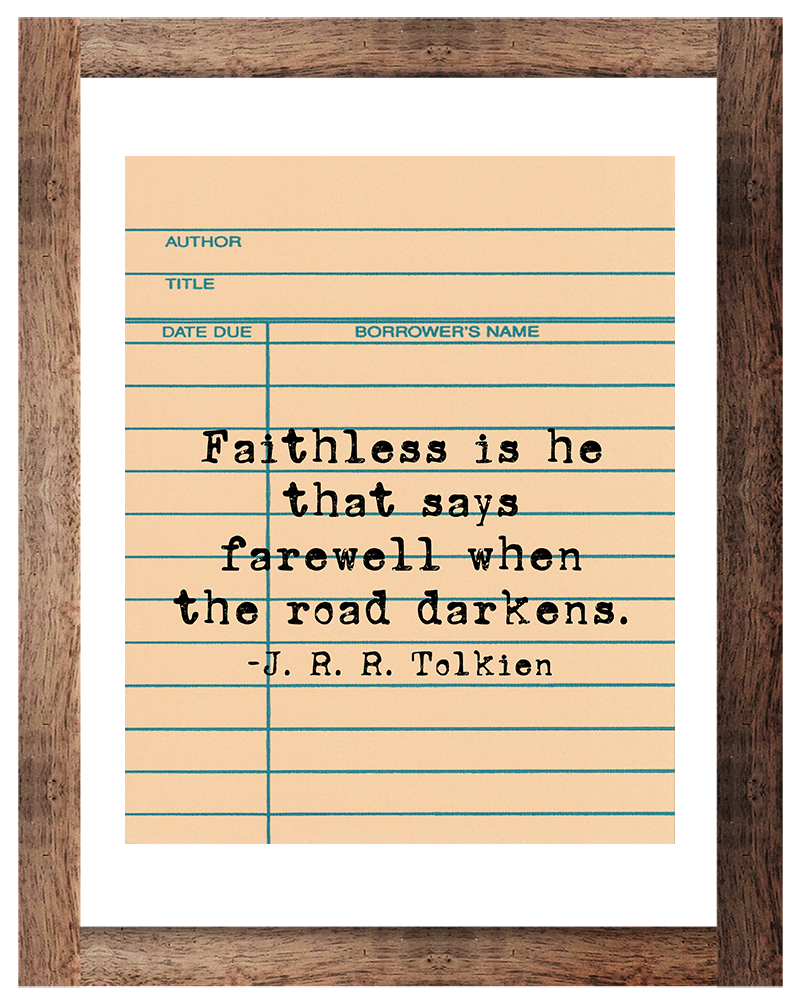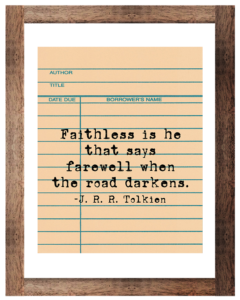 "Faithless is he that says farewell when the road darkens."
8×10 – No Border | 8×10 – With Border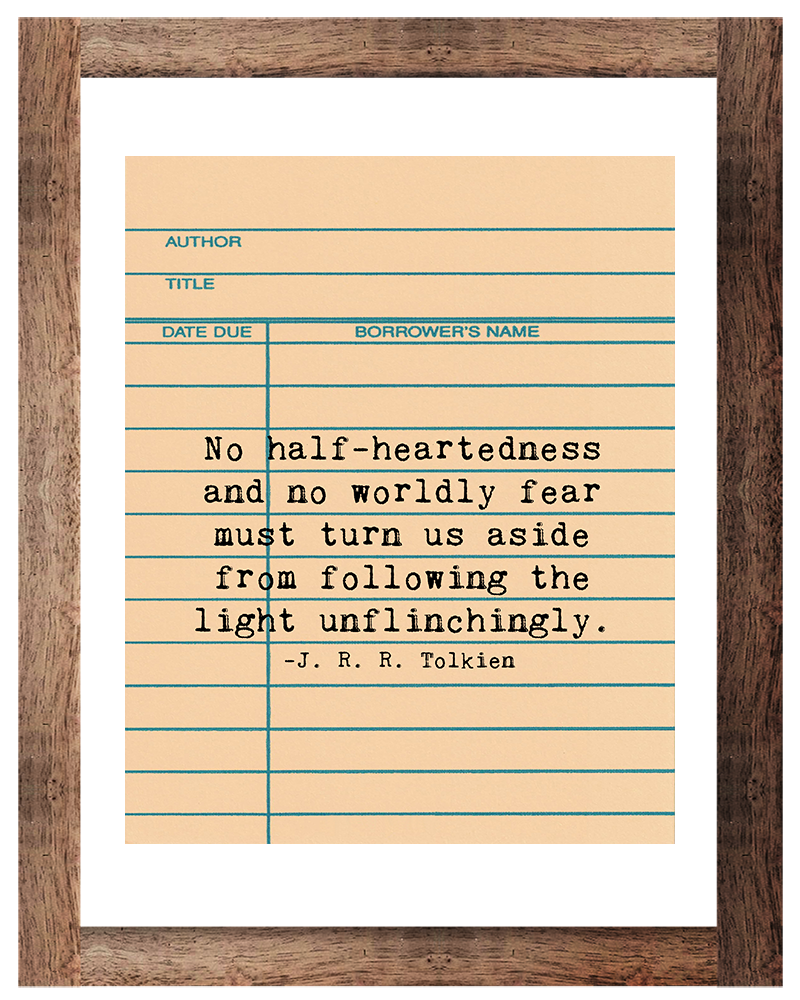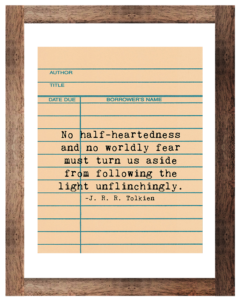 "No half-heartedness and no worldly fear must turn us aside from following the light unflinchingly."
8×10 – No Border | 8×10 – With Border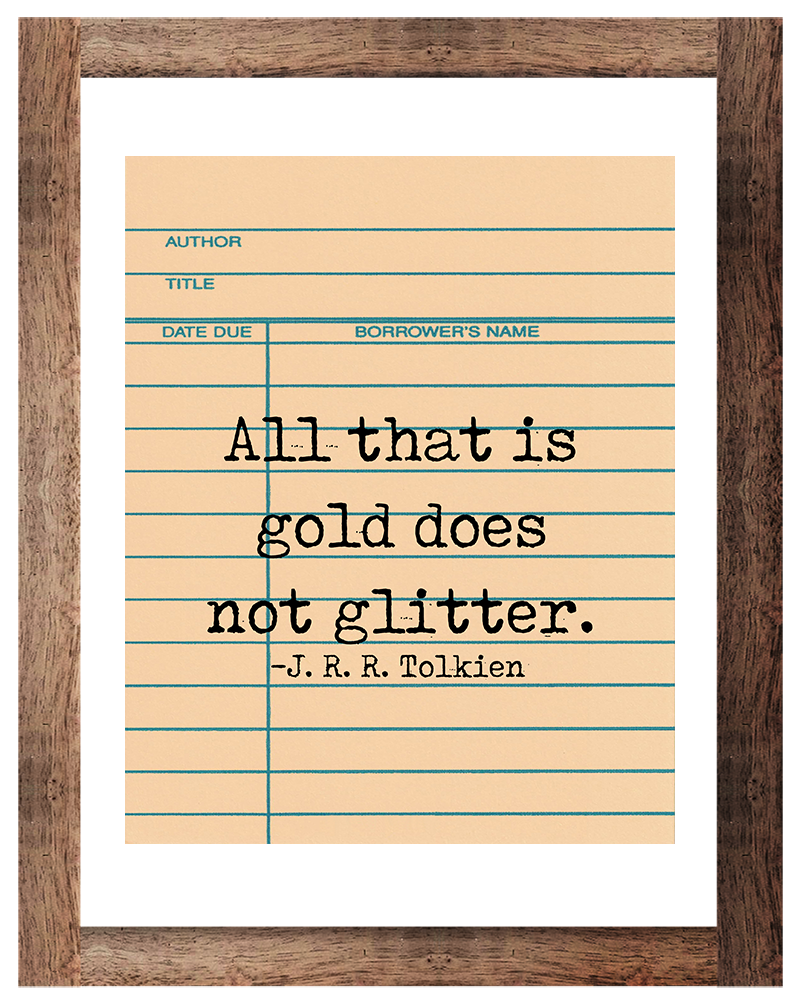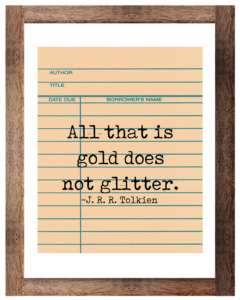 "All that is gold does not glitter."
8×10 – No Border | 8×10 – With Border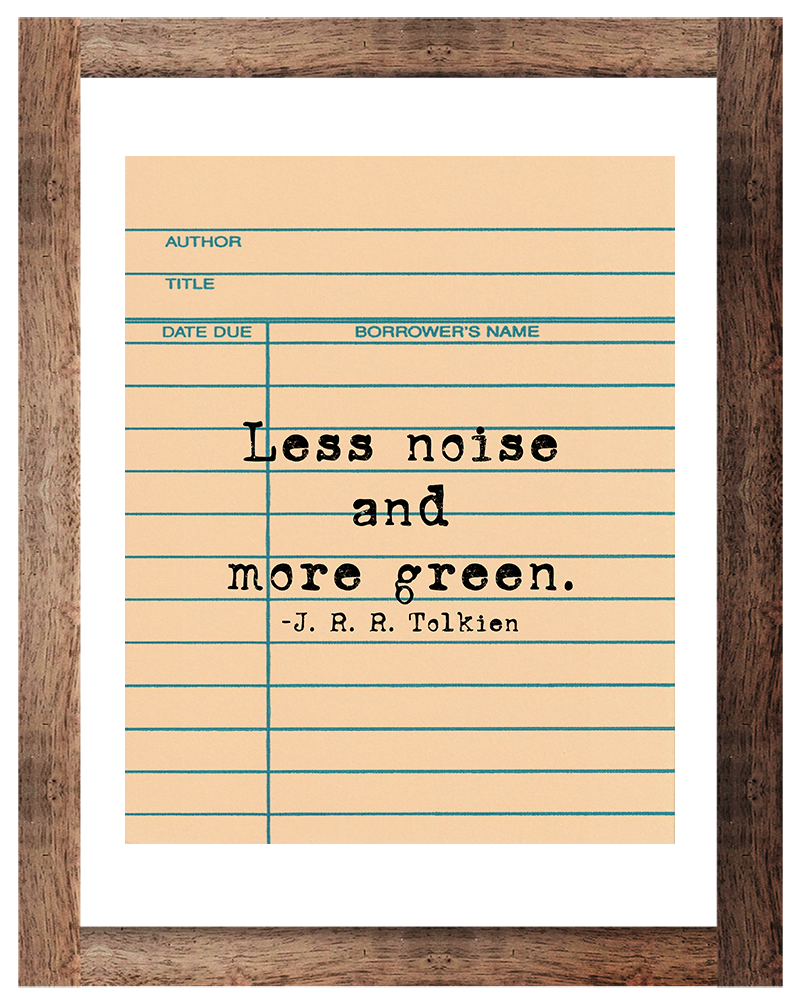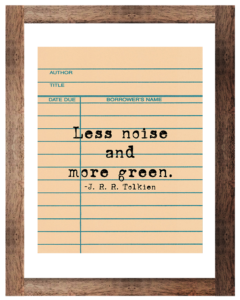 "Less noise and more green."
8×10 – No Border | 8×10 – With Border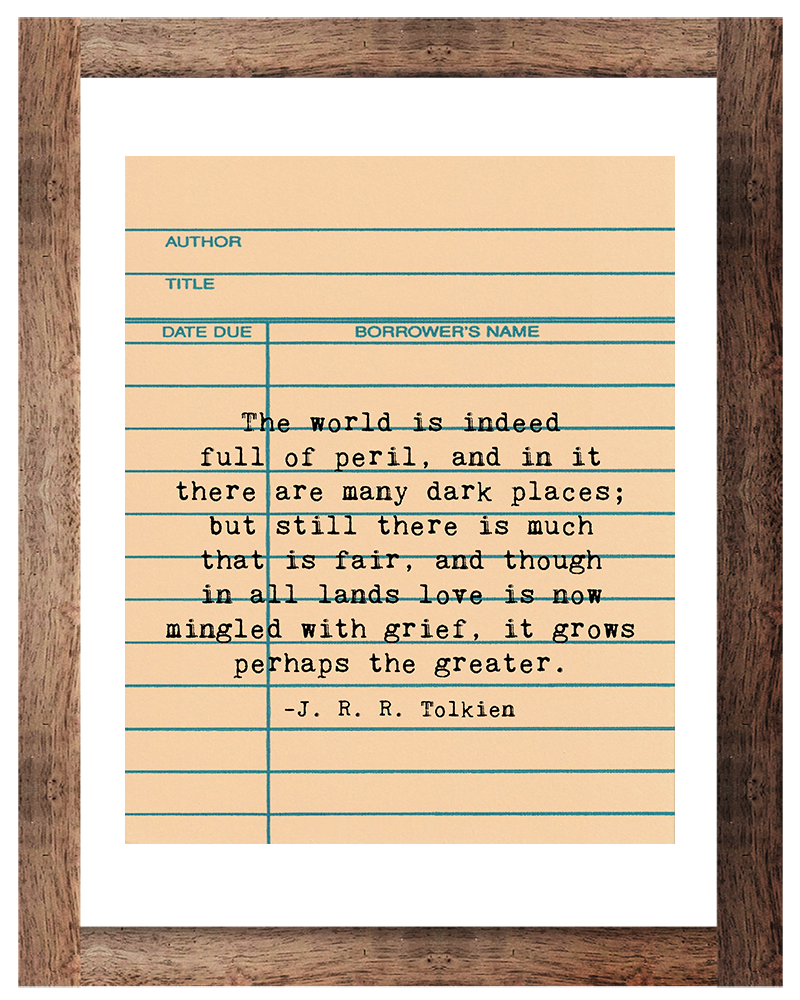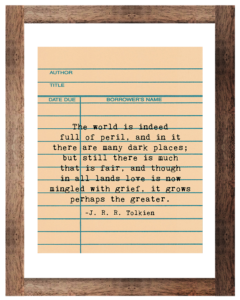 "The world is indeed full of peril, and in it there are many dark places; but still there is much that is fair, and though in all lands love is now mingled with grief, it grows perhaps the greater."
8×10 – No Border | 8×10 – With Border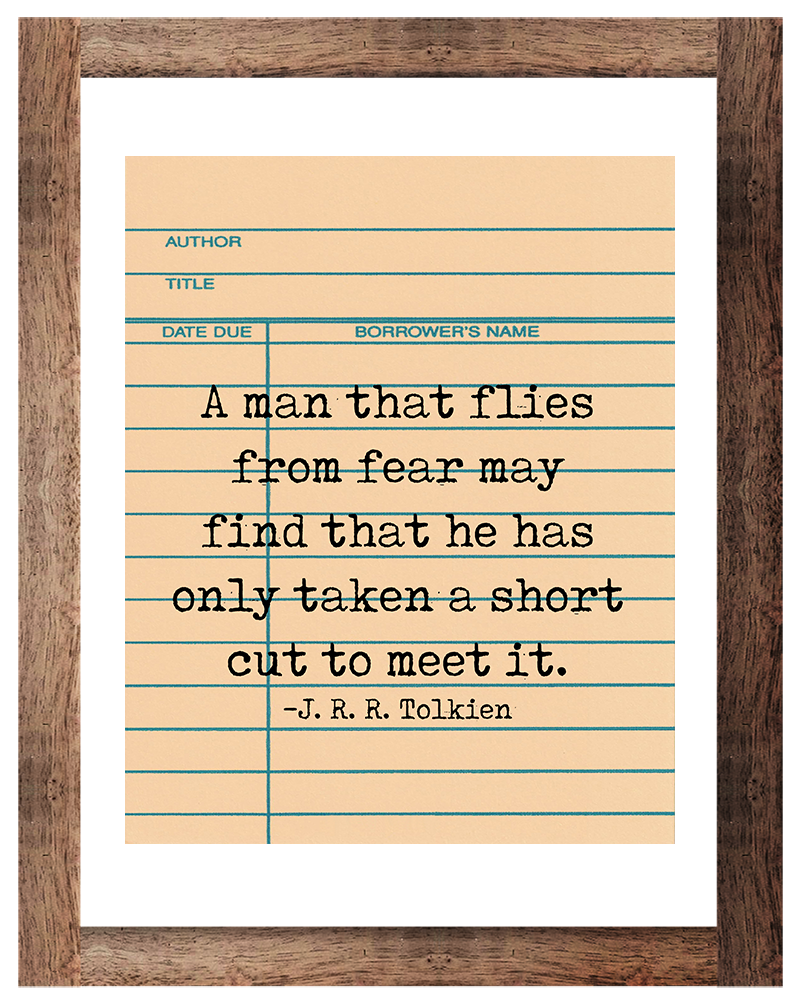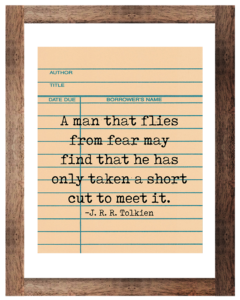 "A man that flies from his fear may find that he has only taken a short cut to meet it."
8×10 – No Border | 8×10 – With Border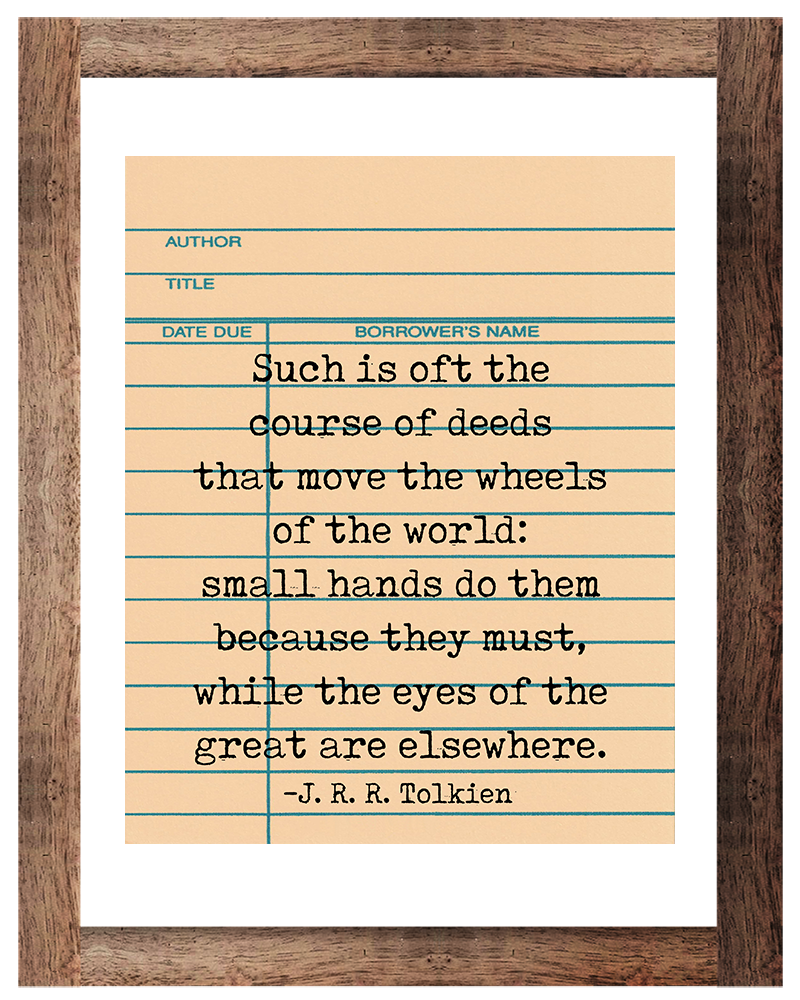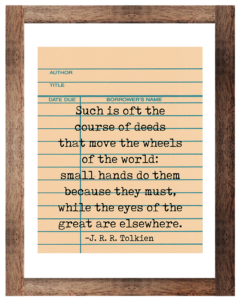 "Such is oft the course of deeds that move the wheels of the world: small hands do them because they must, while the eyes of the great are elsewhere."
8×10 – No Border | 8×10 – With Border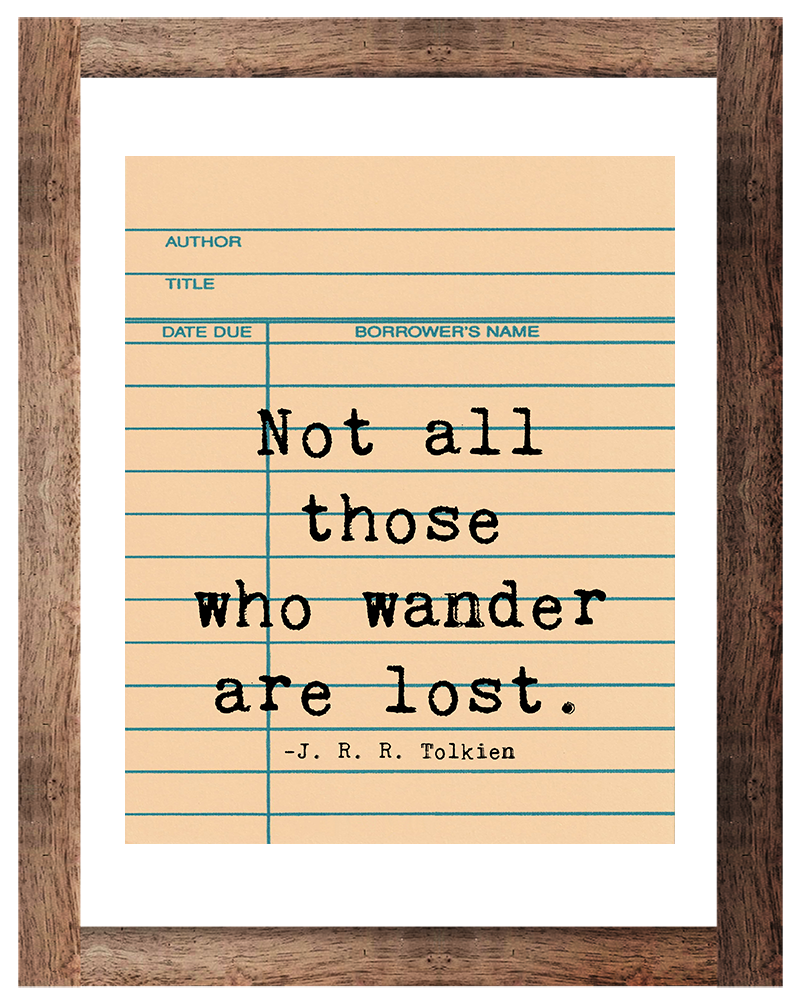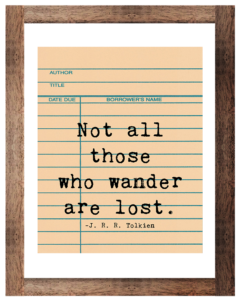 "Not all those who wander are lost."
8×10 – No Border | 8×10 – With Border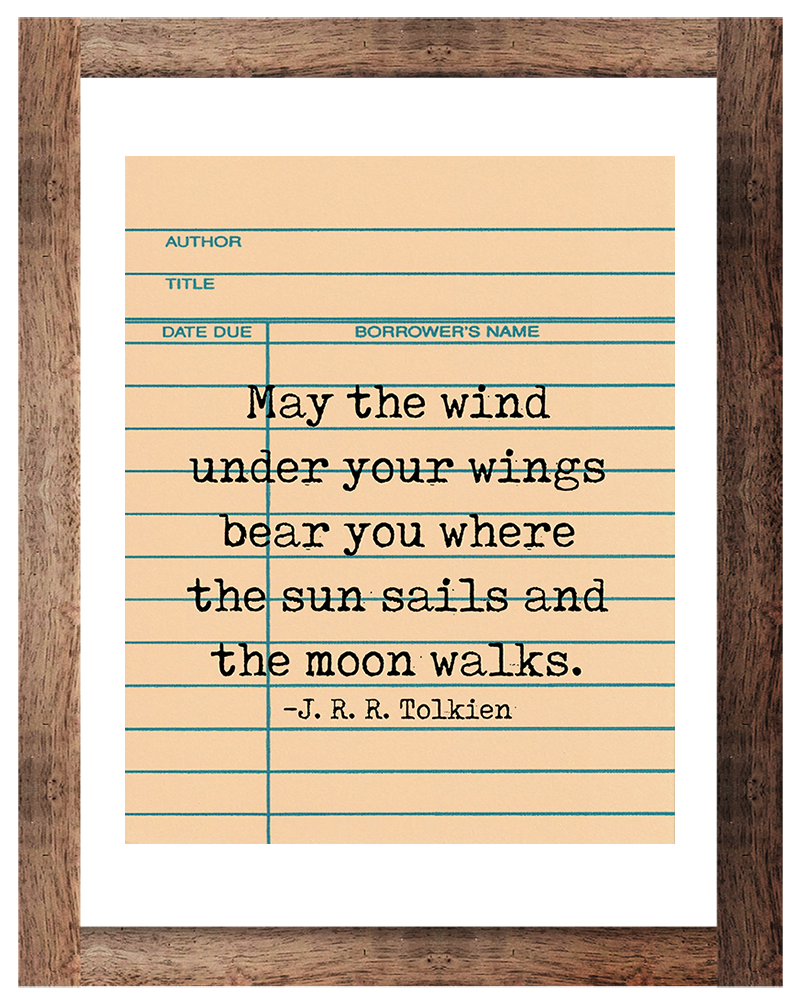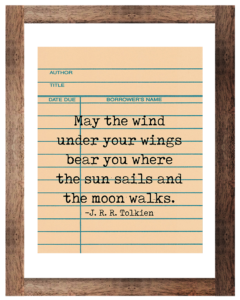 "May the wind under your wings bear you where the sun sails and the moon walks."
8×10 – No Border | 8×10 – With Border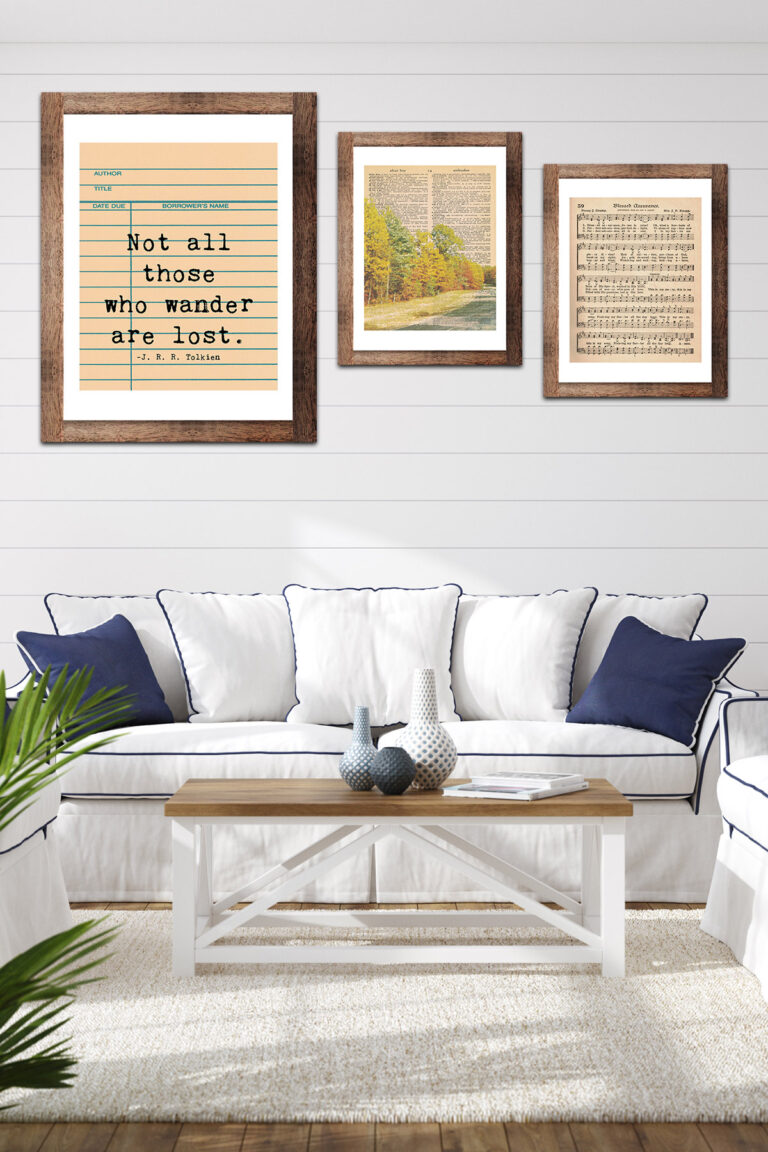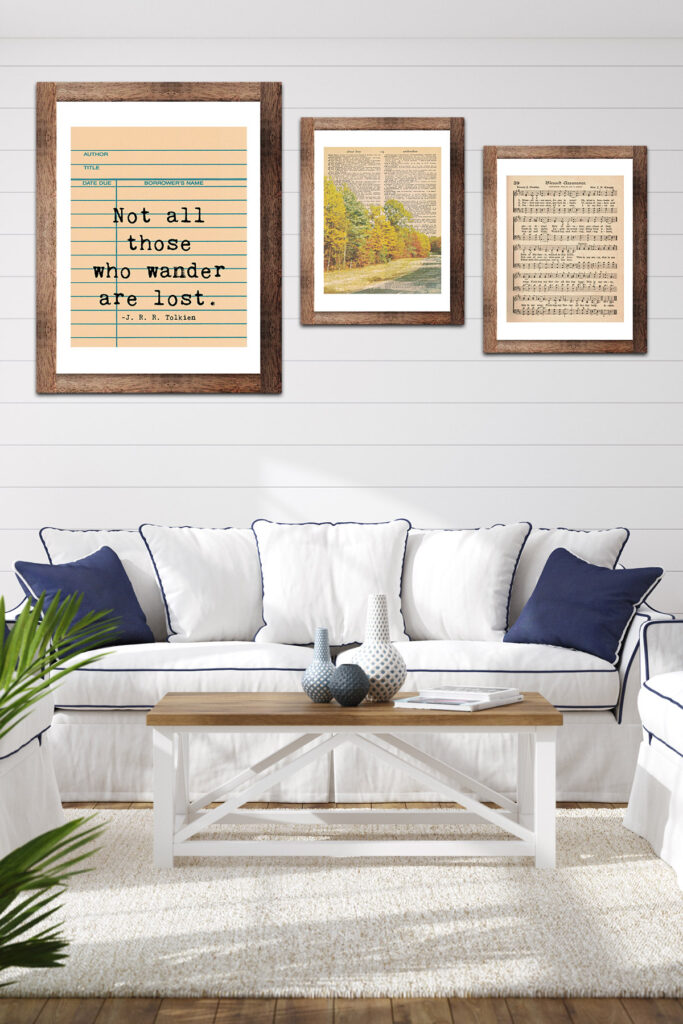 Printing the free library card Tolkien quotes wall decor
You can print your own Tolkien quotes or send them to a printing service. I always use Finestra Art Paper for at-home printing. It features an acid-free, matte surface that produces crisp, vivid images and text. Spending a little more on high-quality paper ensures you get a professional-level piece of art every time, ready to frame and hang on your wall.
You can also send your new home decor to a printer. For the vast majority of my photos and art prints, I use SmugMug. I've always been happy with their prices and quality. However, you shouldn't feel limited to this option. There are so many high-quality, yet affordable, printing services, including Shutterfly, Mpix, Costco, FedEx, and Artifact Uprising.
Purchase a frame or a set of frames for your new wall art! Michaels carries my all-time favorite Belmont frames. I have dozens of Belmont frames displayed in my own home. I've also purchased lots of Belmont frames for gifts. You'll be hard-pressed to find a higher-quality frame at this price point. Belmont frames are available in a wide variety of sizes, colors, and finishes. Michaels runs regular sales on all of their picture frames. I'm also linking a few of my top frame picks from Amazon.
I was not sponsored or compensated in any way to promote any of my favorite printing and framing products and services. I recommend the products and services that I do from years of printing photos and art for my own home and to give as gifts.
[Disclaimer: There are a few affiliate links in this post. Thanks for your support!]
Are you displaying one or more of the J. R. R. Tolkien library card quotes in your home, office, library, or classroom?

I'd love to see your new decor! Tag your images #RoseClearfield on Instagram or Twitter or post a photo to my Facebook page.
Pin this post for easy access to the Tolkien quotes printables later!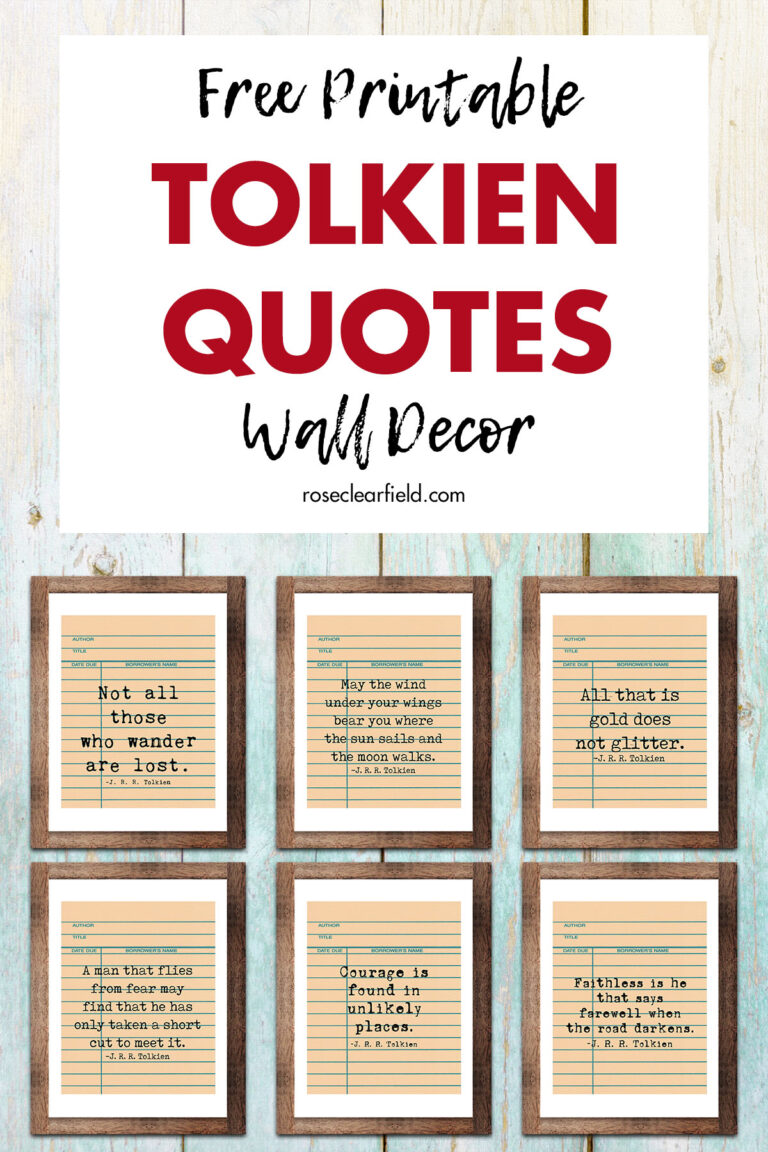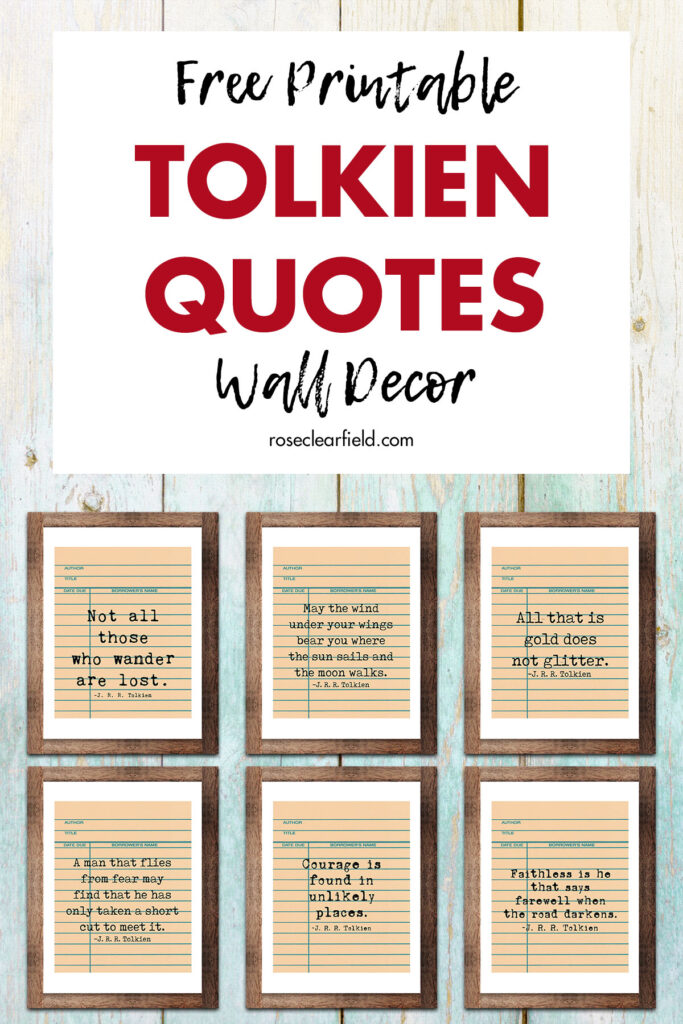 More free quotes printables:
More free printable wall art: