Free printable The Great Gatsby quotes wall art is the perfect decor for literary enthusiasts!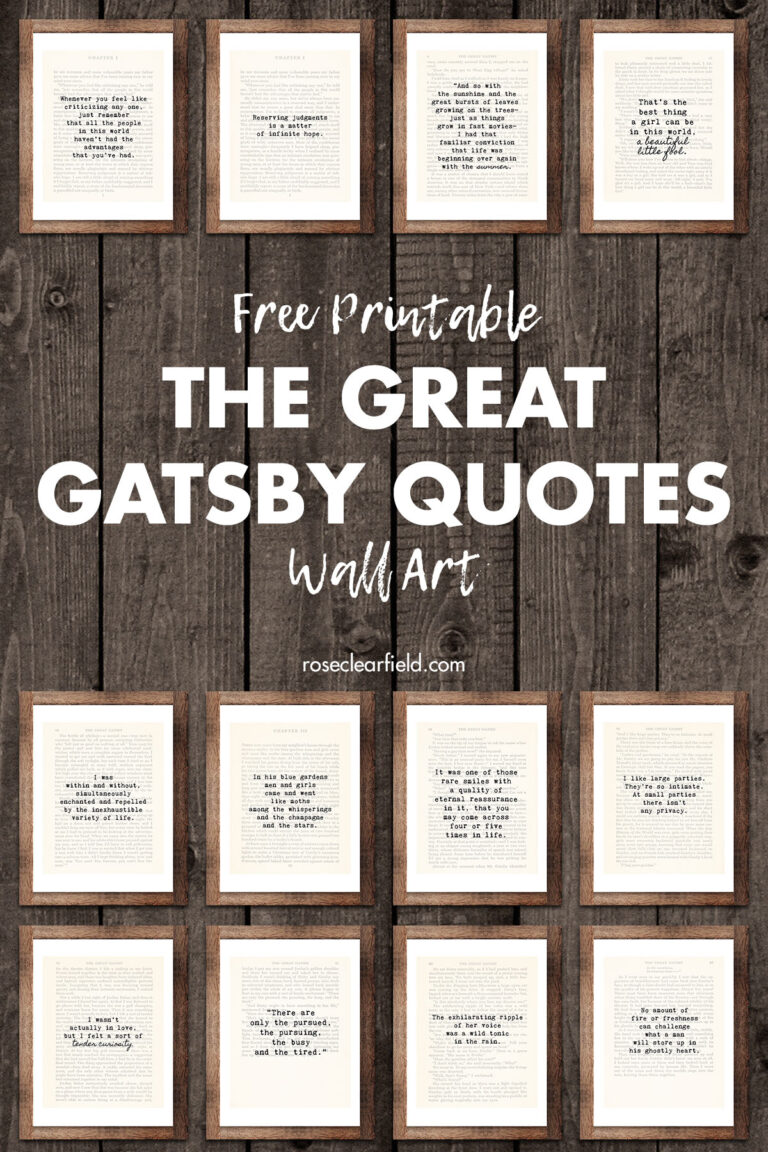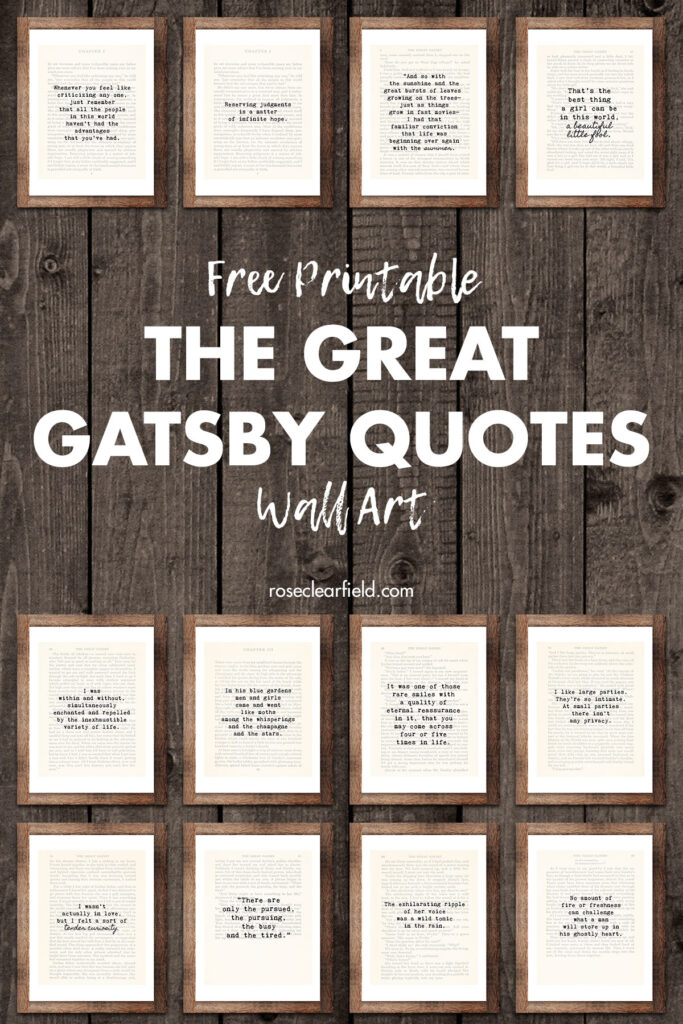 When I learned that The Great Gatsby by F. Scott Fitzgerald would be entering the public domain at the end of 2020, I was very excited to purchase a vintage copy and create printables with it. Hands down, The Great Gatsby is my favorite classic novel, truly one of those rare gems with unbelievably good writing that I think everyone should read at least once.
Last month, I released a collection of 15 free printable vintage The Great Gatsby book pages. This month, I'm releasing 17 free printable The Great Gatsby quotes wall art pieces. Each print features one of the book pages from that collection with the popular quote from that page in a timeless typewriter font. On a handful of the prints, I've highlighted a key word or words in a script font. These literary prints are ideal for homes, libraries, classrooms, offices, and more!
I have all of the popular quotations below with their corresponding art. There are many other well-known quotes from The Great Gatsby beyond what I'm offering here. If there's anything you'd like to see, please let me know!
I also have free printable art featuring reading quotes, Tolkien quotes, and Mark Twain quotes. I am planning to add lots more quote printables over the coming months. If you're interested in a specific author, book, theme, or notable figure, don't hesitate to ask. Your input means a lot to me as I plan future content for the blog.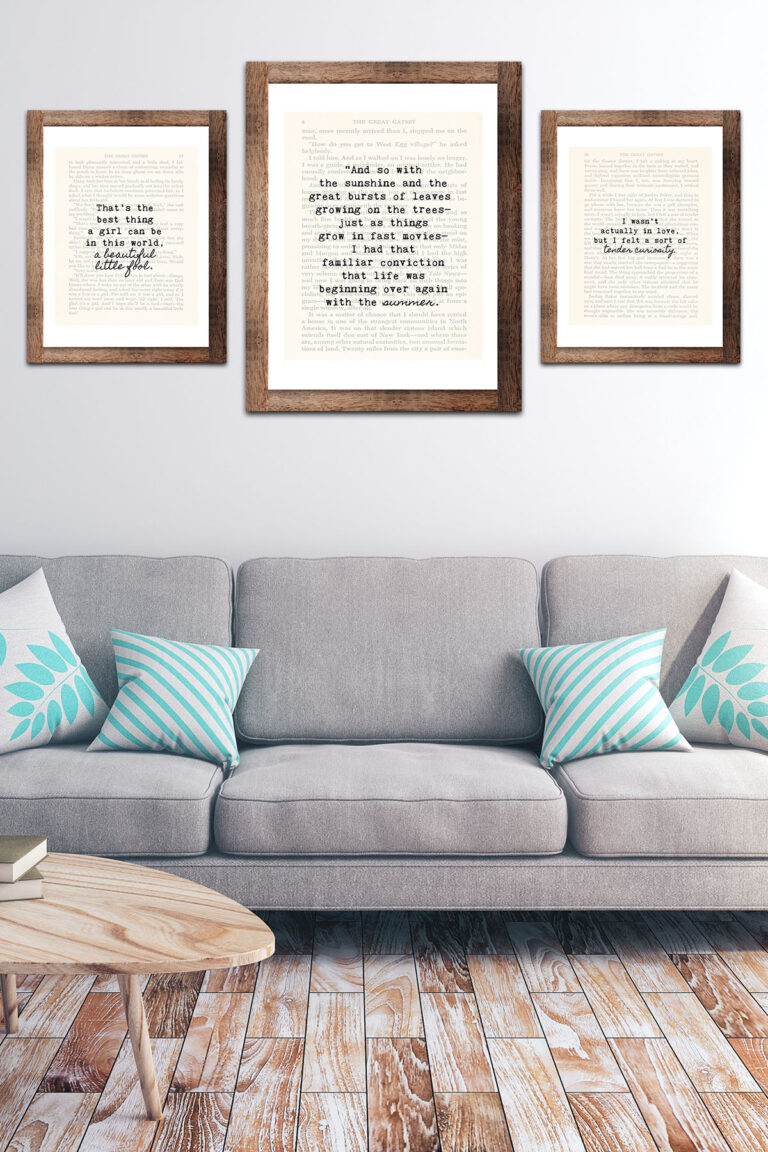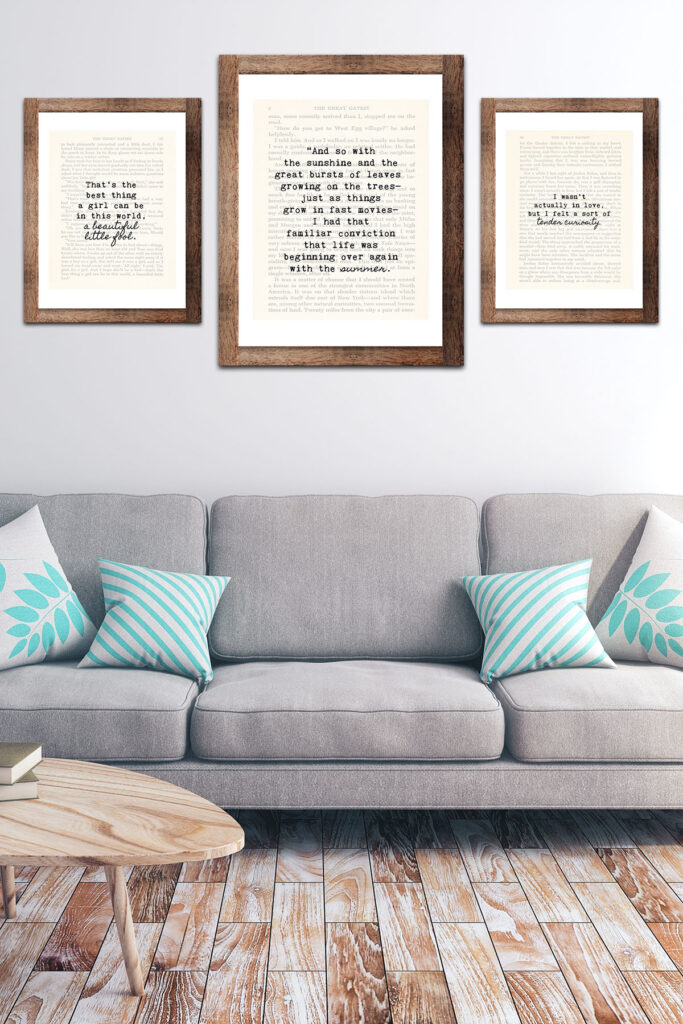 About the free printable The Great Gatsby quotes wall art
The Great Gatsby quotes prints are for personal use only, which includes classroom use. You may download and print them as many times as you wish for your own use, for your classroom, and to give as gifts. You are not authorized to use the prints for commercial purposes, which includes selling them.
Additionally, please don't distribute the download files. If family, friends, or co-workers would like their own The Great Gatsby printables, please send them a link to this post, where they can download their own files. Thank you!
All of The Great Gatsby wall art prints are 300 dpi to ensure the best printing quality possible. I've created two versions of each print: an 8×10 version without a border and an 8×10 version with a white border. You may like one version better than the other, depending on your desired aesthetic and the frame you choose for your new decor.
Please note: The framed preview versions below are intended solely for preview purposes. They are low-resolution and not suitable for 8×10 printing. Please use the download links to access the high-resolution versions.
Free printable The Great Gatsby quotes wall art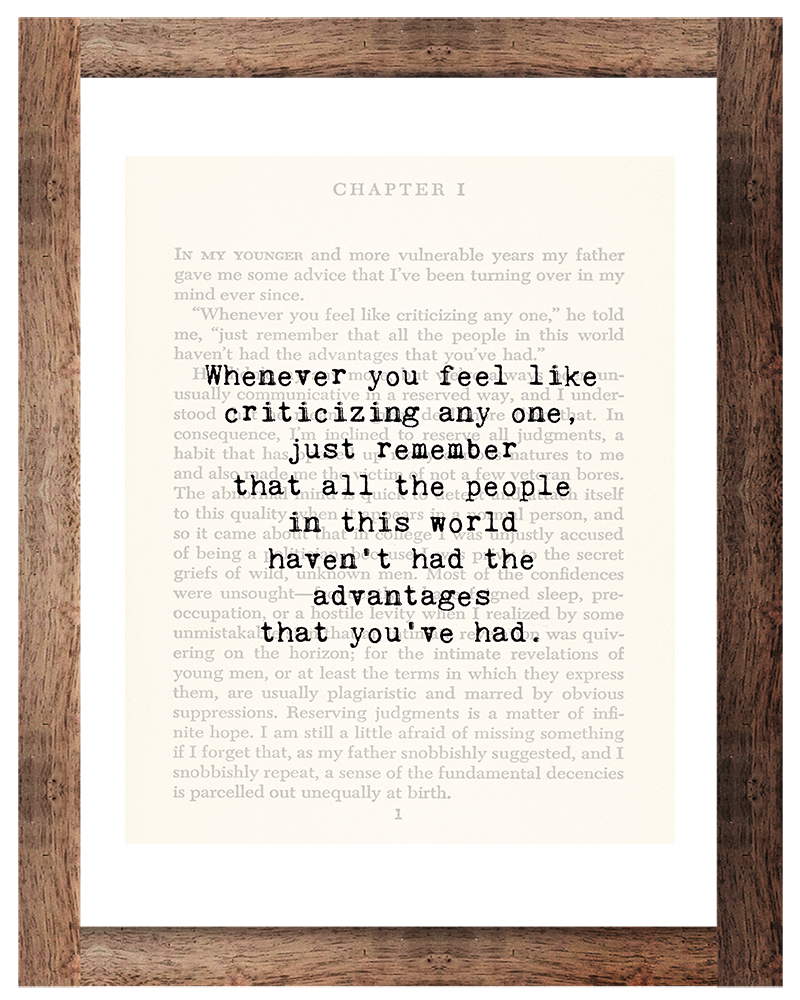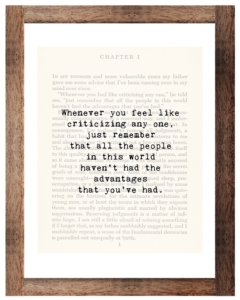 "Whenever you feel like criticizing any one, just remember that all the people in this world haven't had the advantages that you've had."
8×10 – No Border | 8×10 – With Border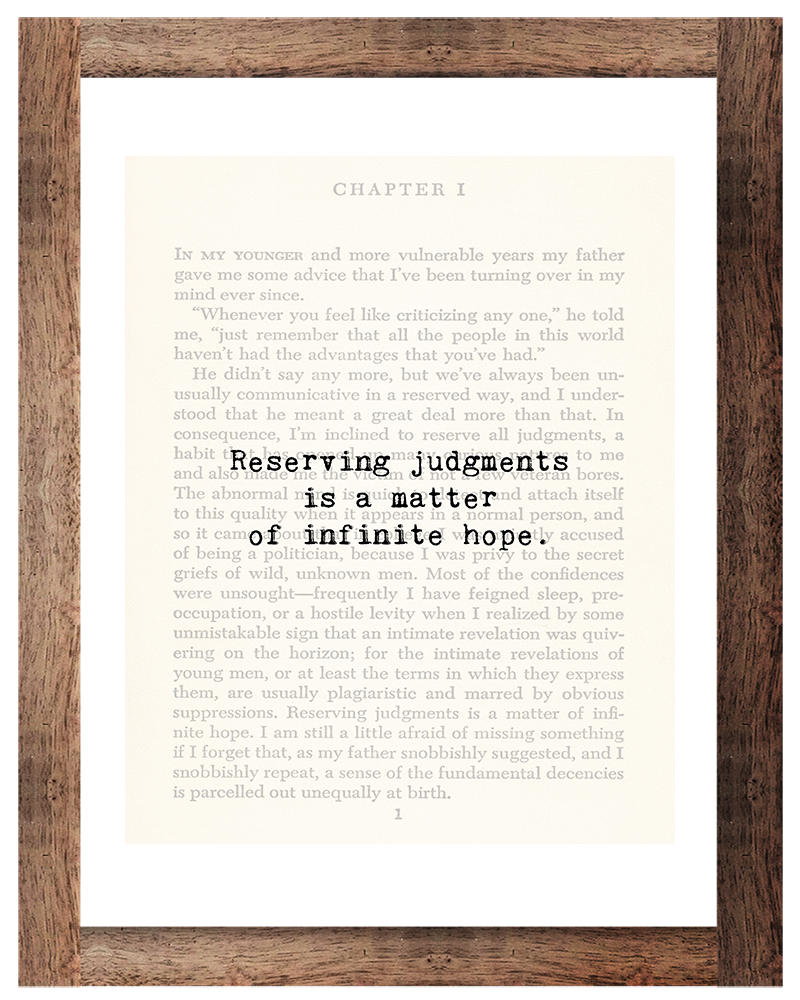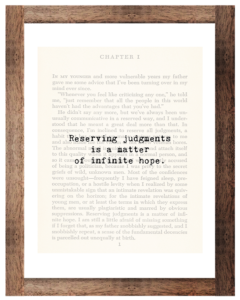 "Reserving judgments is a matter of infinite hope."
8×10 – No Border | 8×10 – With Border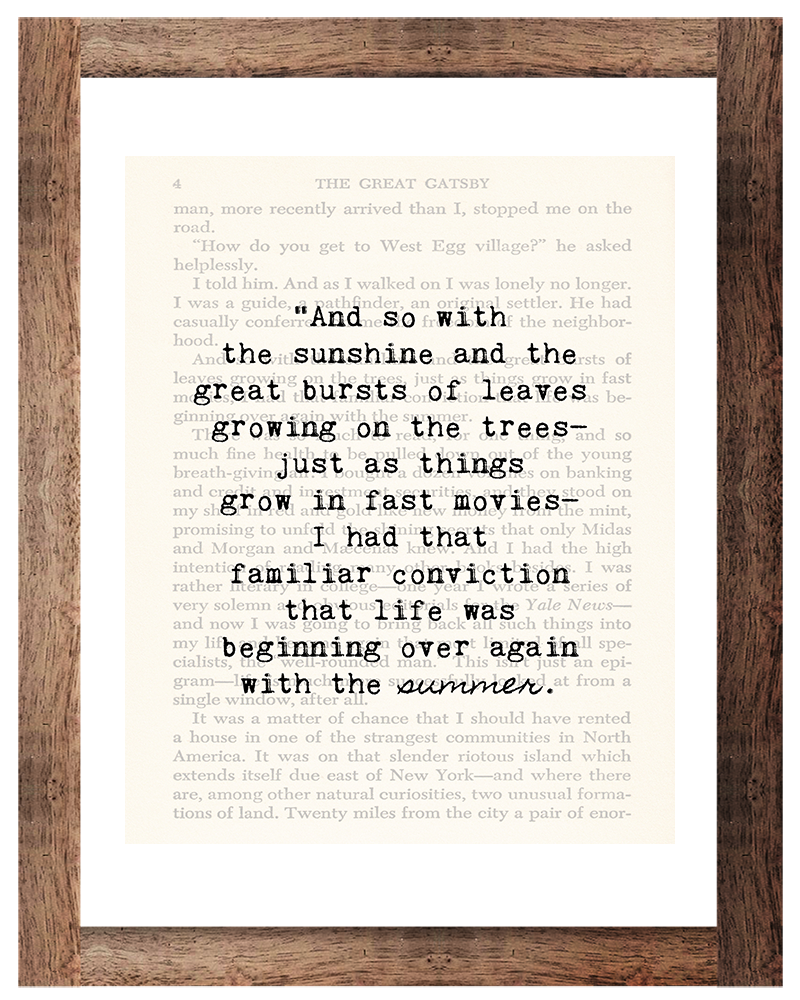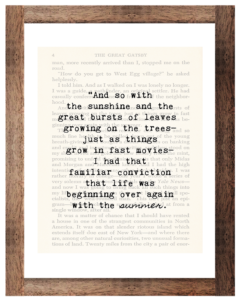 "And so with the sunshine and the great bursts of leaves growing on the trees—just as things grow in fast movies—I had that familiar conviction that life was beginning over again with the summer."
8×10 – No Border | 8×10 – With Border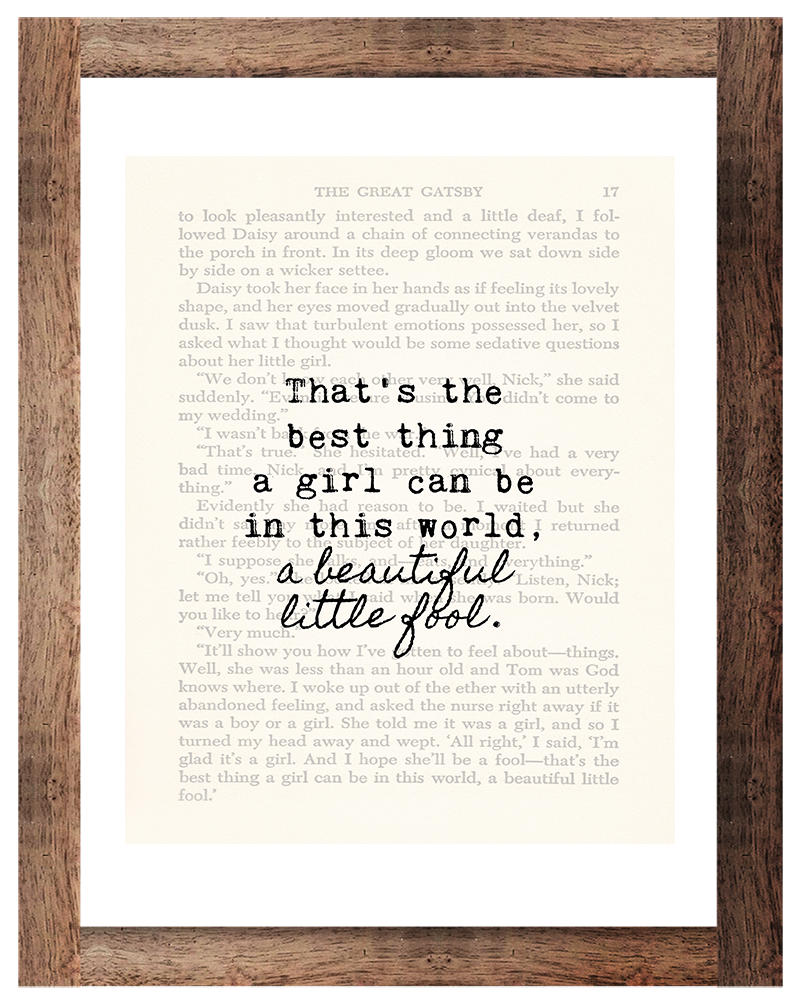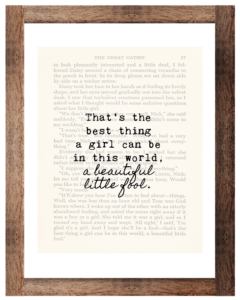 "That's the best thing a girl can be in this world, a beautiful little fool."
8×10 – No Border | 8×10 – With Border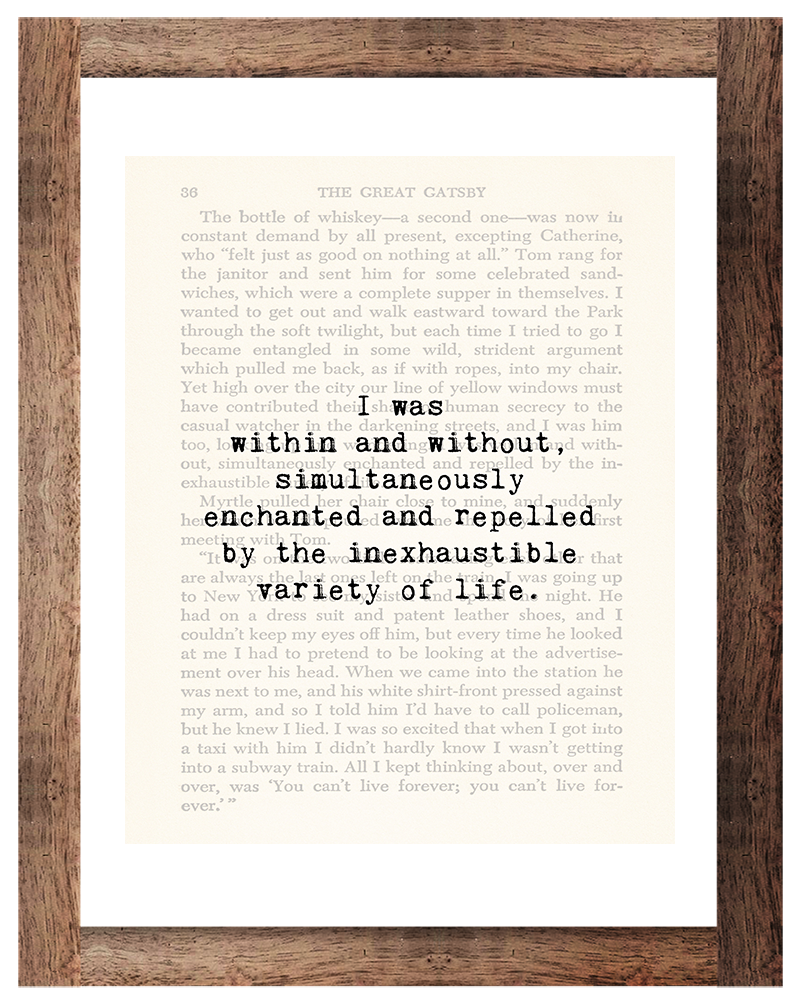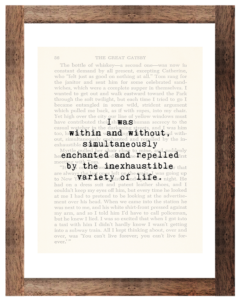 "I was within and without, simultaneously enchanted and repelled by the inexhaustible variety of life."
8×10 – No Border | 8×10 – With Border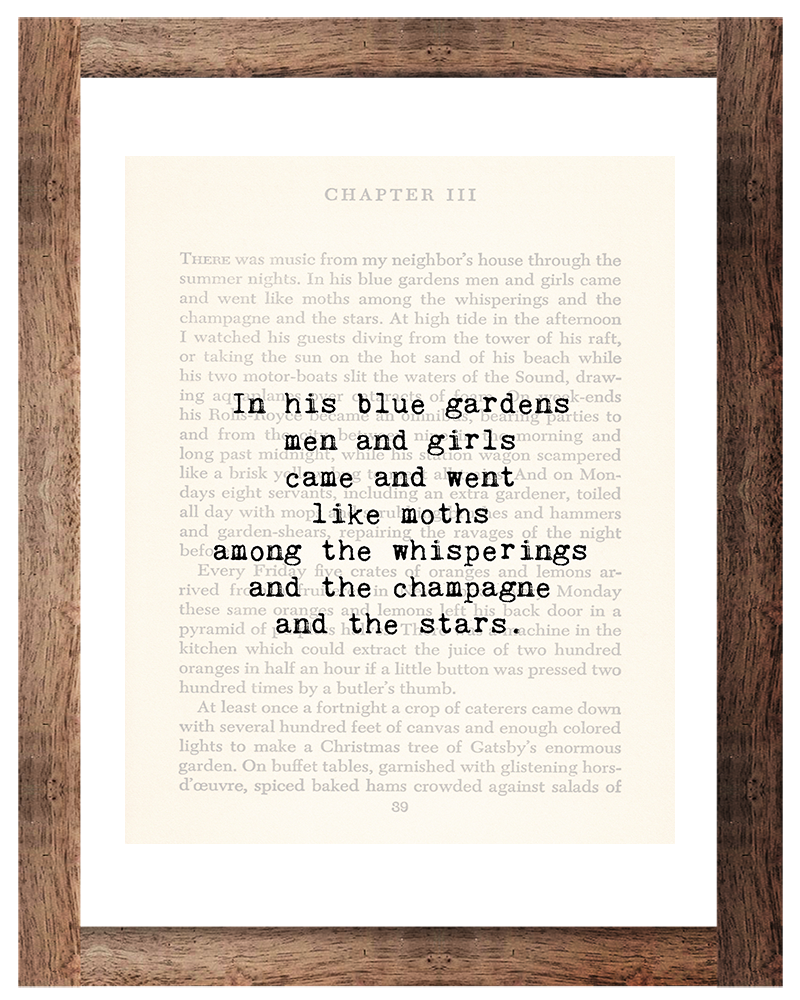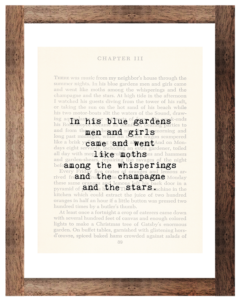 "In his blue gardens, men and girls came and went like moths among the whisperings and the champagne and the stars."
8×10 – No Border | 8×10 – With Border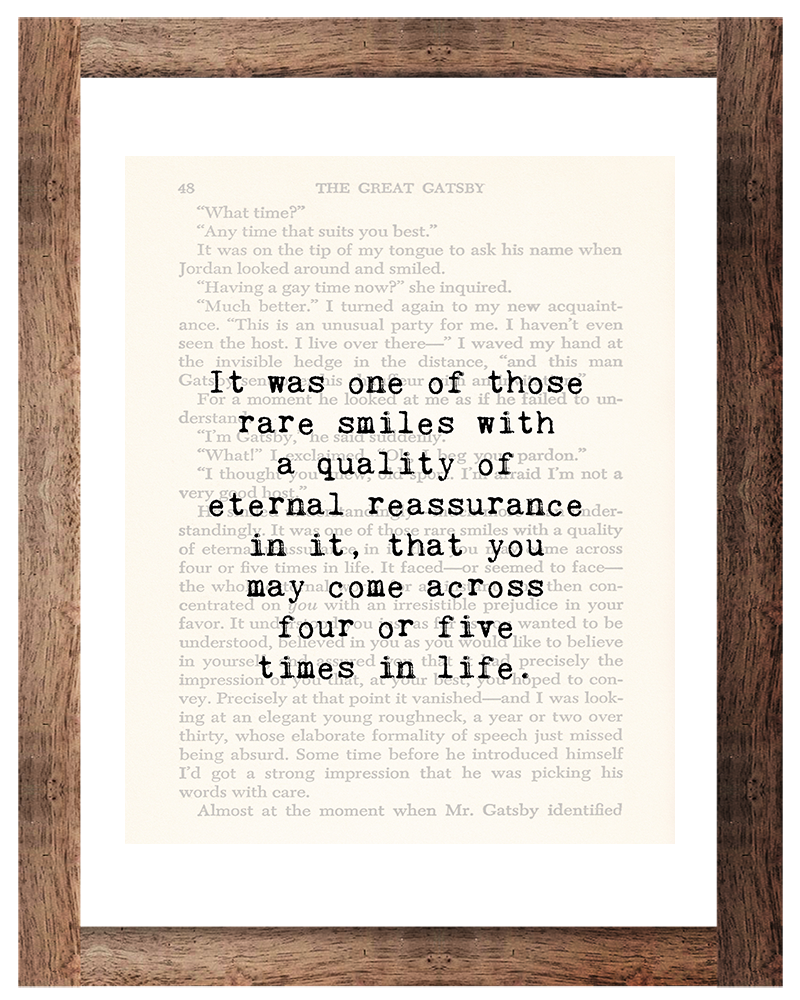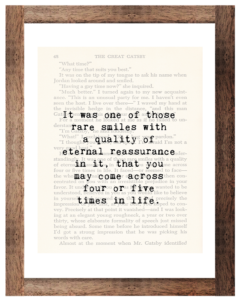 "It was one of those rare smiles with a quality of eternal reassurance in it, that you may come across four or five times in life."
8×10 – No Border | 8×10 – With Border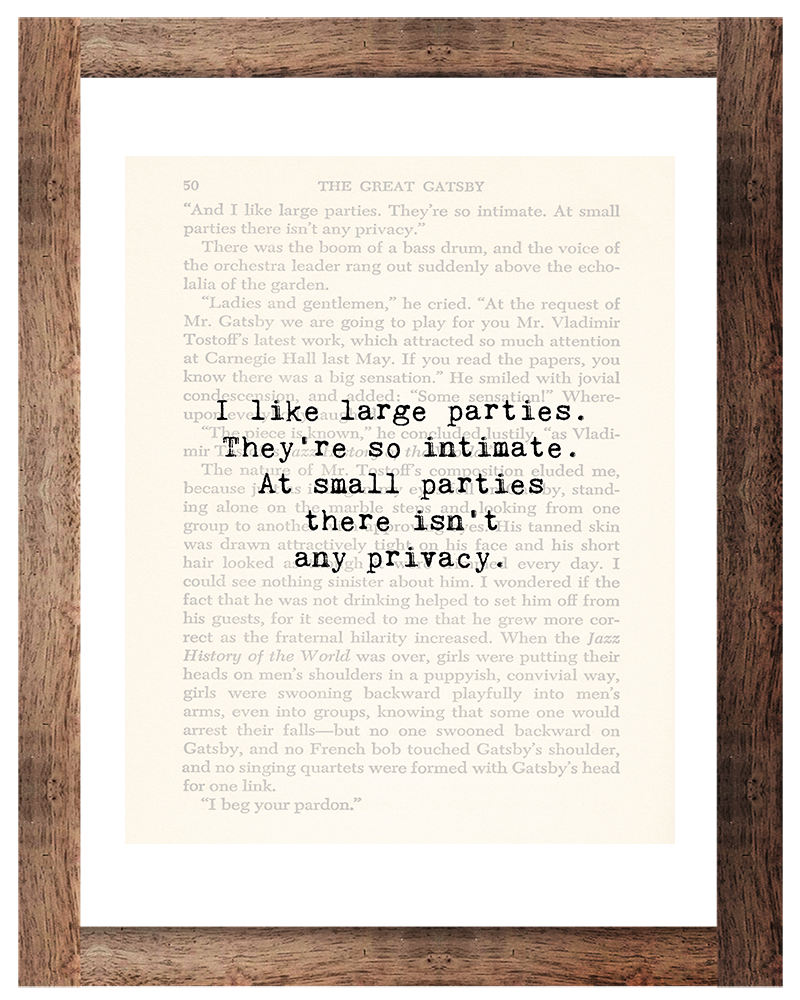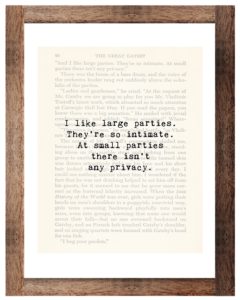 "I like large parties. They're so intimate. At small parties, there isn't any privacy."
8×10 – No Border | 8×10 – With Border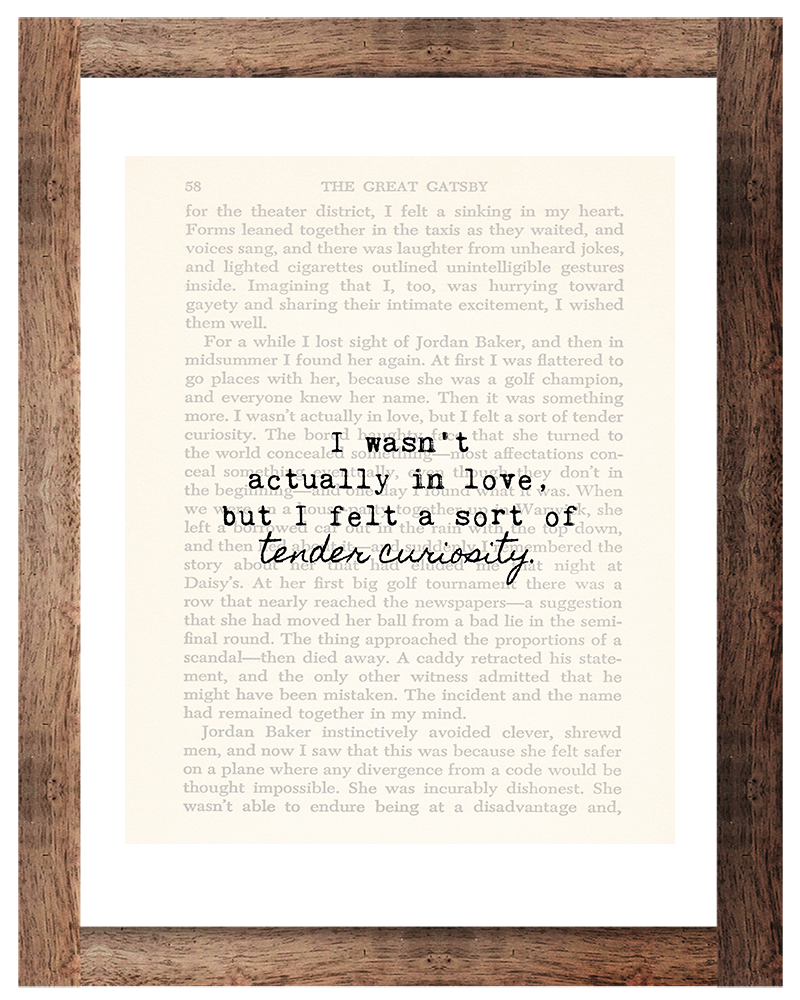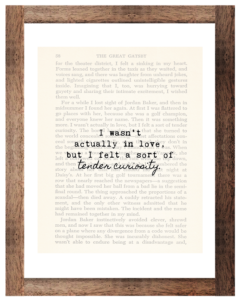 "I wasn't actually in love, but I felt a sort of tender curiosity."
8×10 – No Border | 8×10 – With Border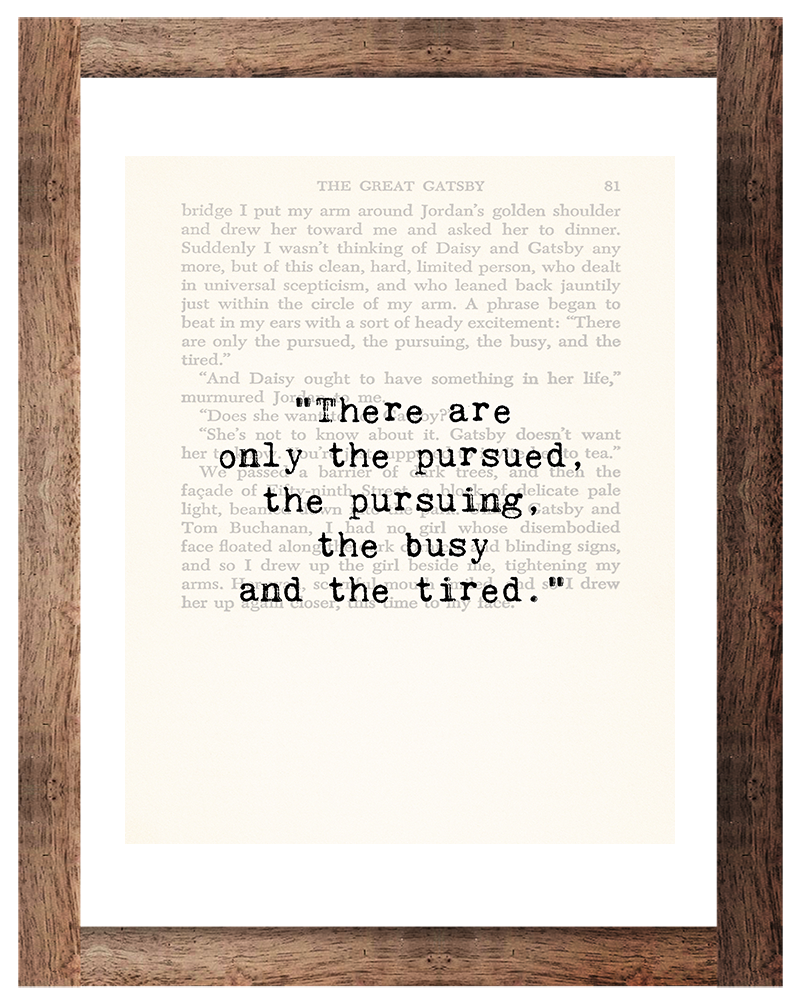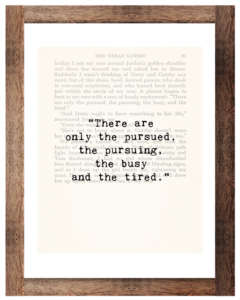 "There are only the pursued, the pursuing, the busy, and the tired."
8×10 – No Border | 8×10 – With Border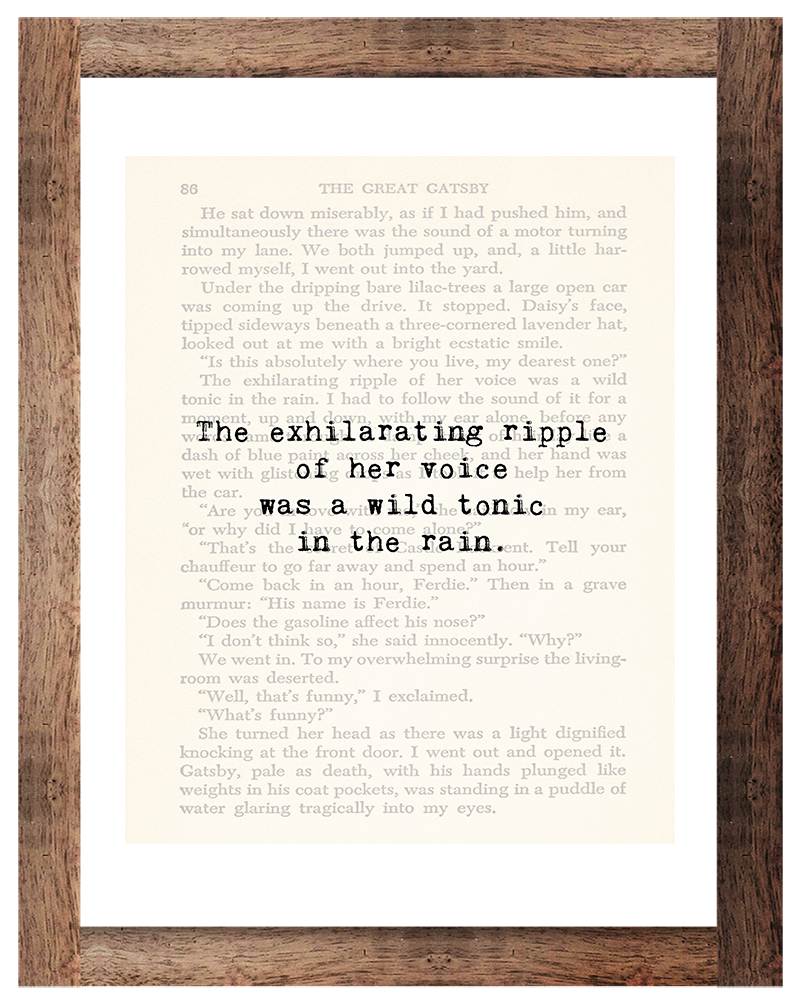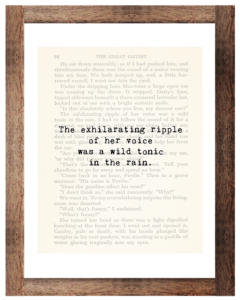 "The exhilarating ripple of her voice was a wild tonic in the rain."
8×10 – No Border | 8×10 – With Border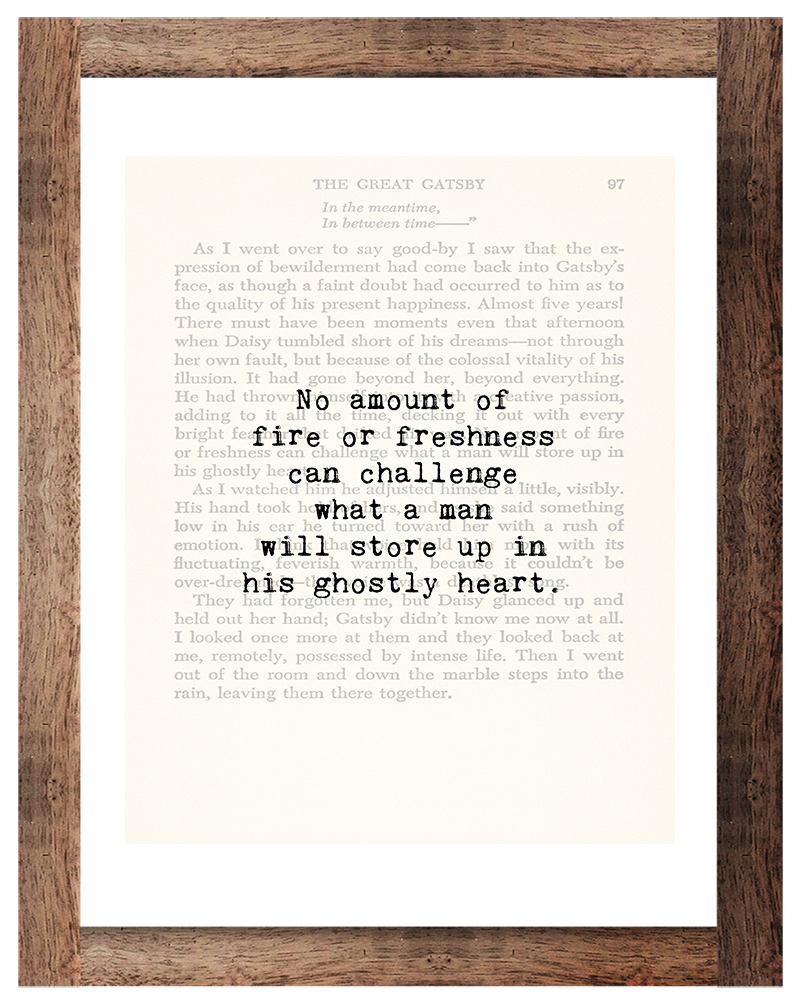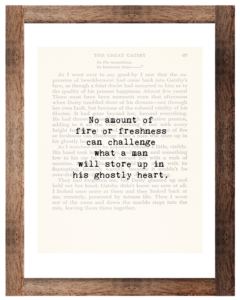 "No amount of fire or freshness can challenge what a man will store up in his ghostly heart."
8×10 – No Border | 8×10 – With Border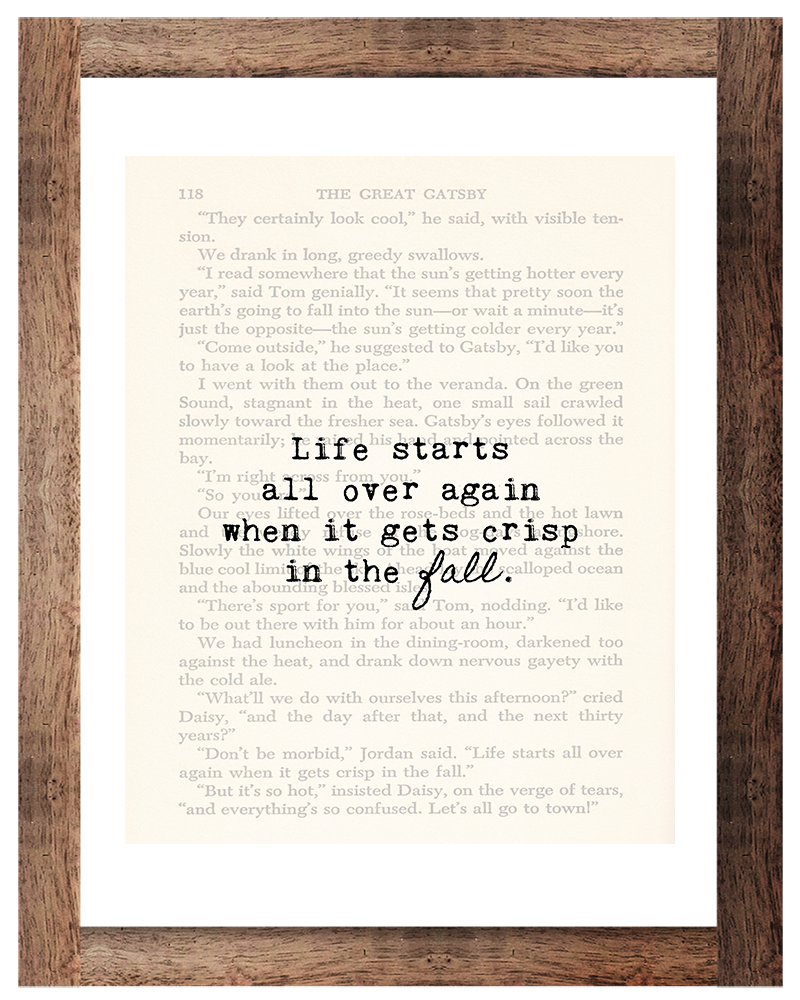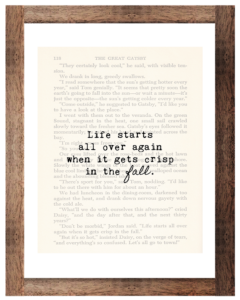 "Life starts all over again when it gets crisp in the fall."
8×10 – No Border | 8×10 – With Border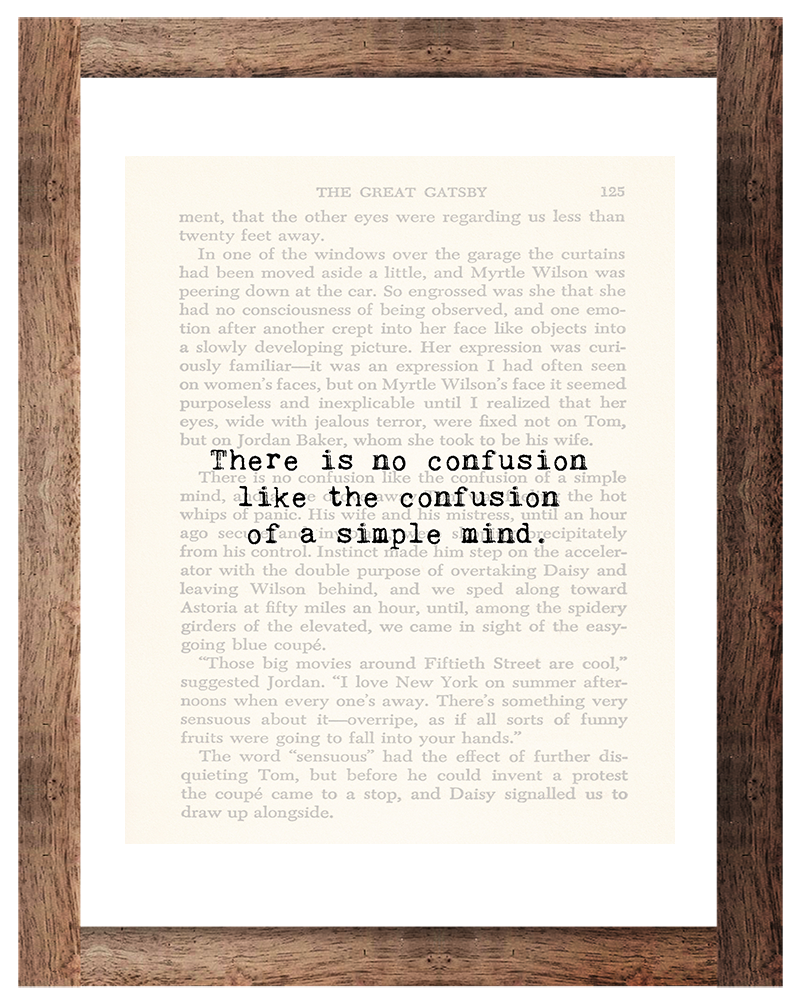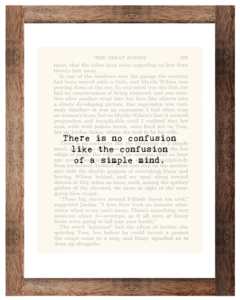 "There is no confusion like the confusion of a simple mind."
8×10 – No Border | 8×10 – With Border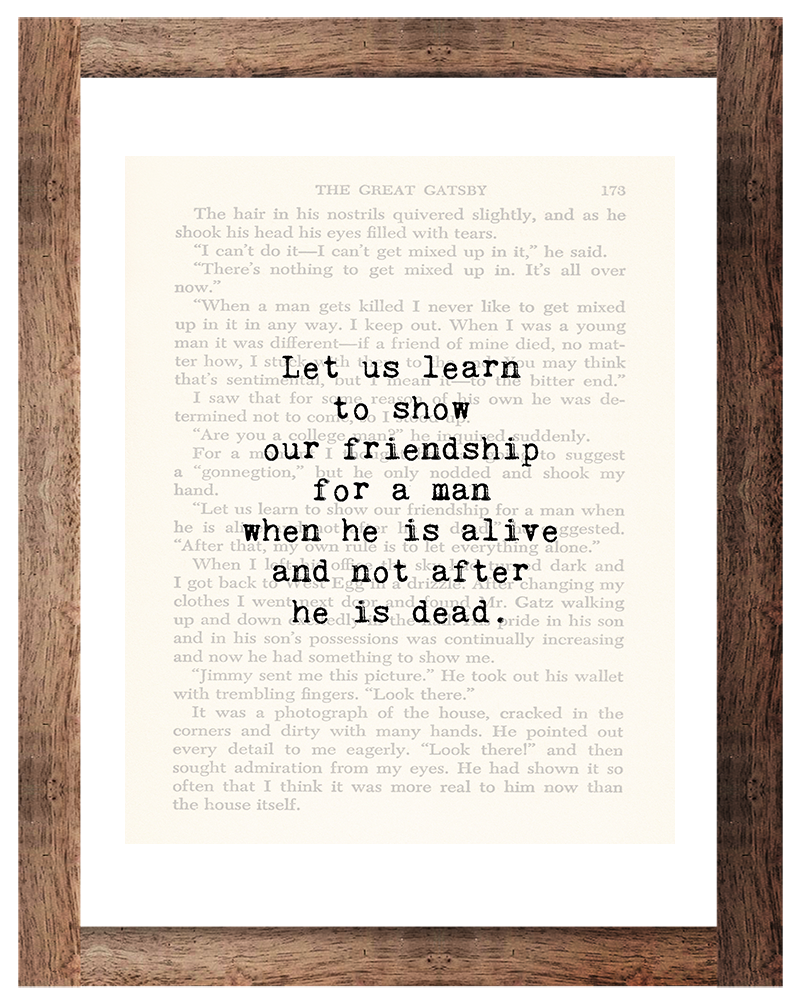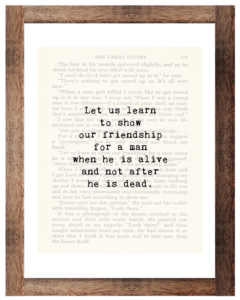 "Let us learn to show our friendship for a man when he is alive and not after he is dead."
8×10 – No Border | 8×10 – With Border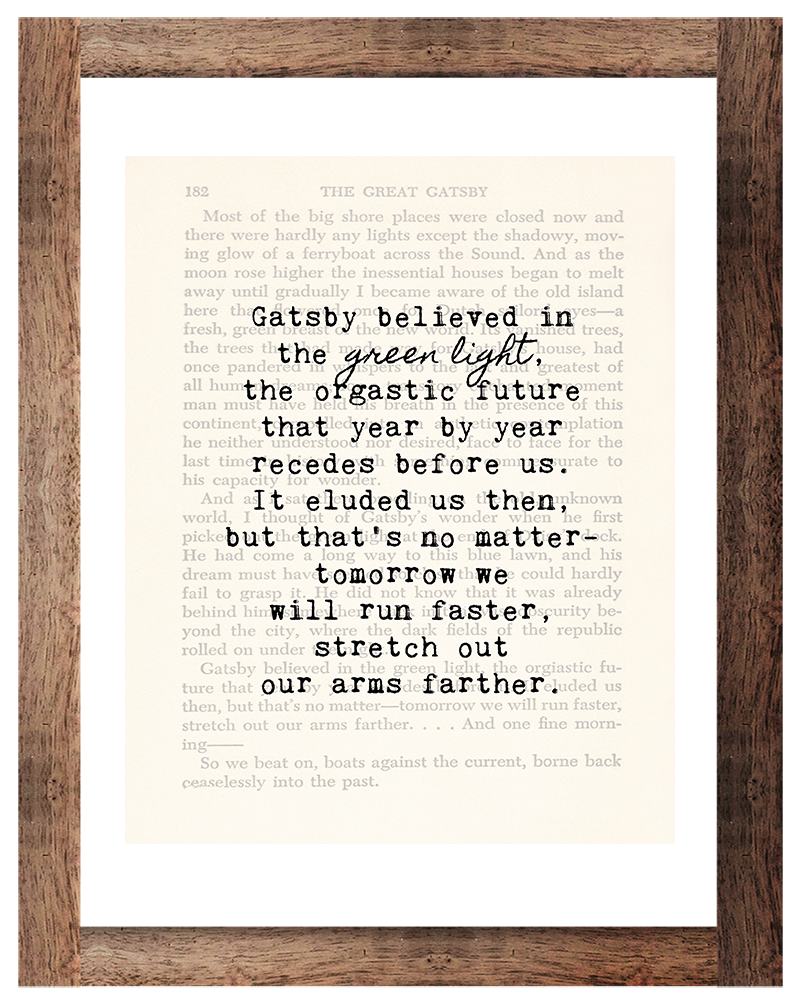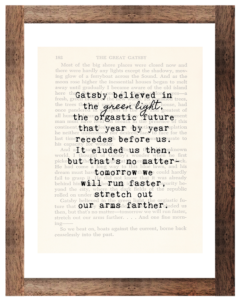 "Gatsby believed in the green light, the orgastic future that year by year recedes before us. It eluded us then, but that's no matter—tomorrow we will run faster, stretch out our arms farther."
8×10 – No Border | 8×10 – With Border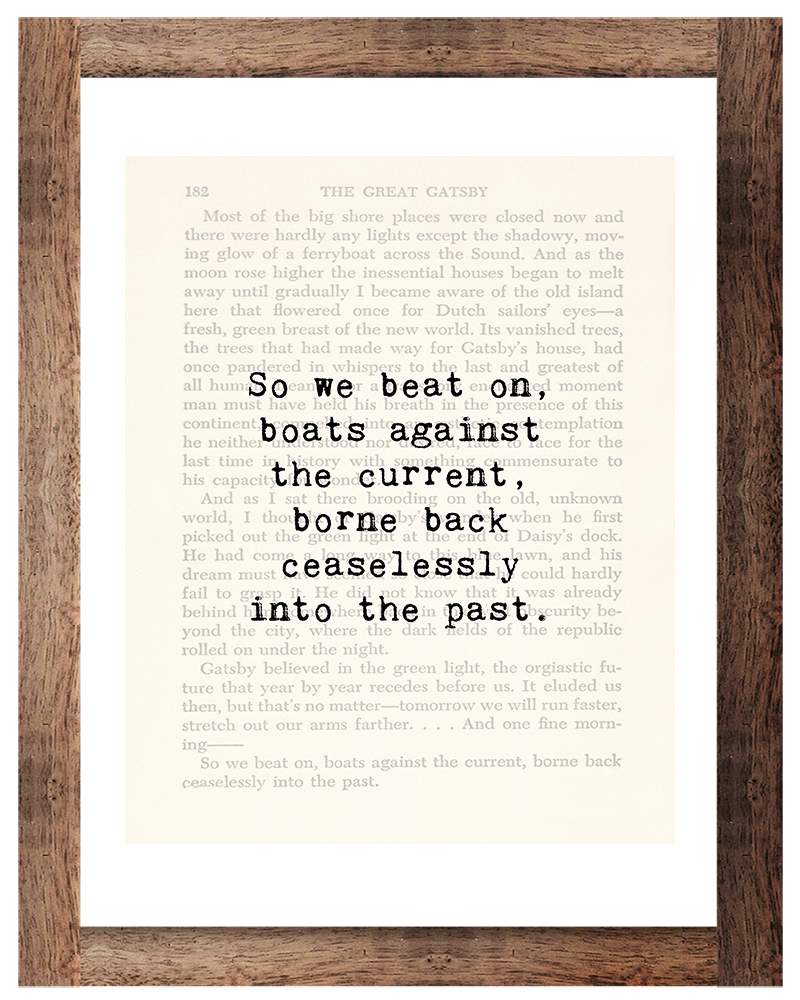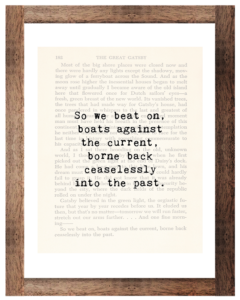 "So we beat on, boats against the current, borne back ceaselessly into the past."
8×10 – No Border | 8×10 – With Border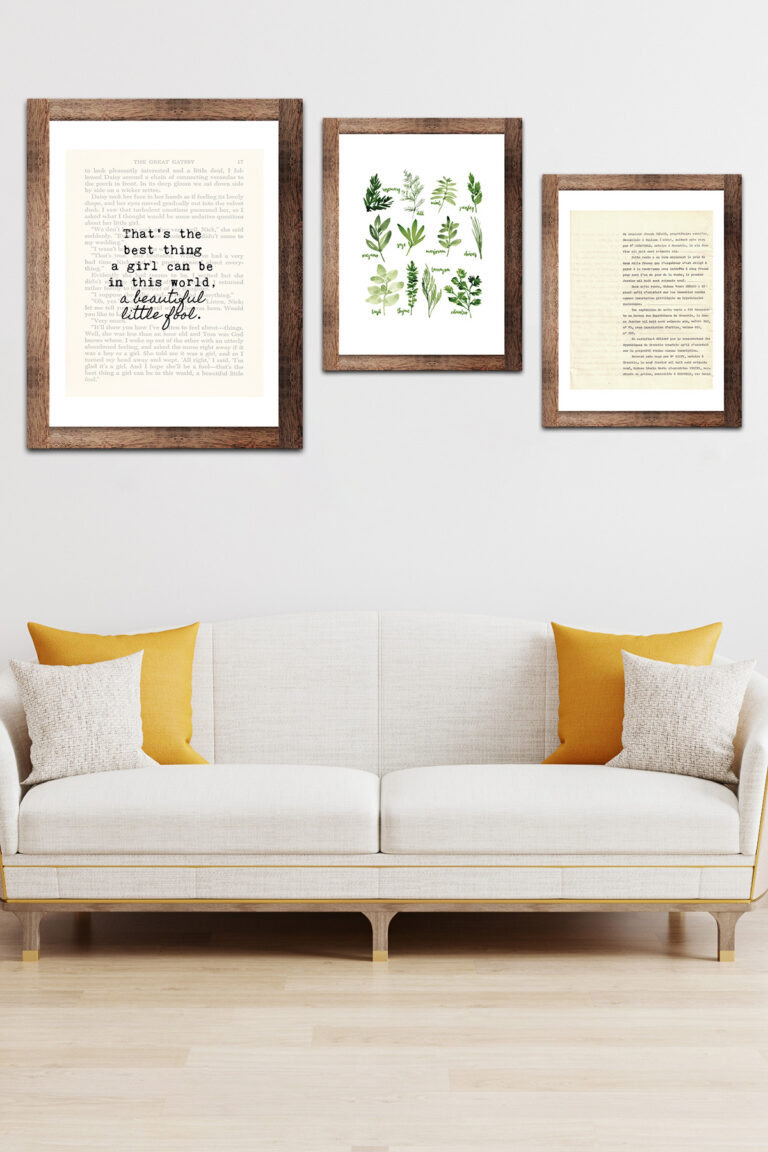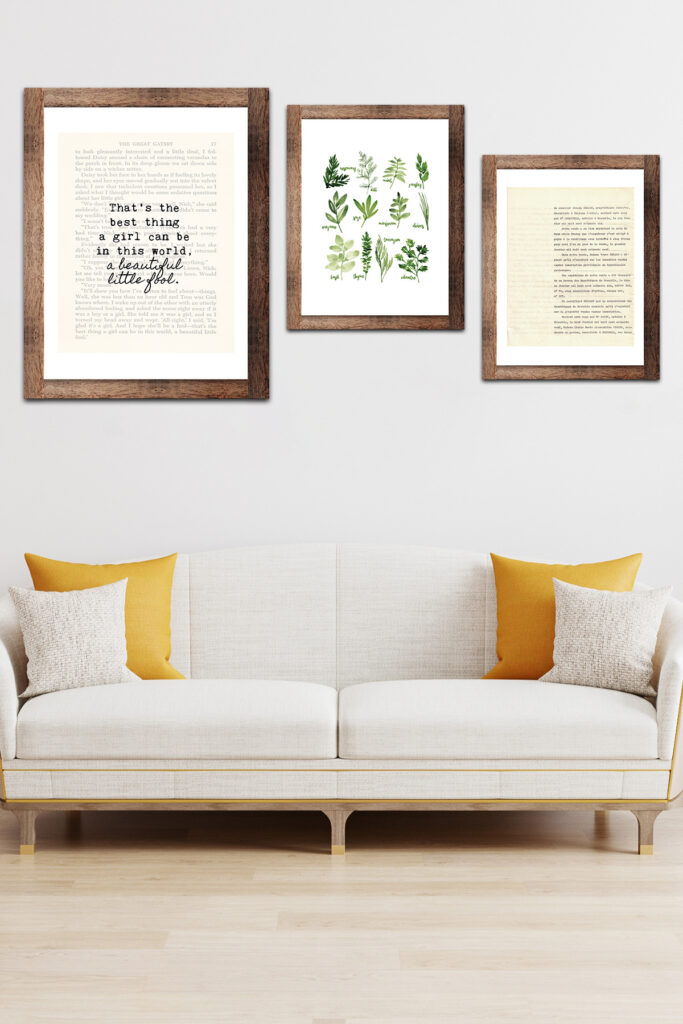 Printing The Great Gatsby quotes wall art
You can print your own The Great Gatsby quotes art or send it to a printing service. I use Finestra Art Paper for all of my at-home art printing. The paper features an acid-free, matte surface that produces crisp, vibrant images and text. Biting the bullet and purchasing high-quality paper ensures that every piece of art you print is of a professional level, ready to frame and display for years to come.
You can also use a printing service for your new home decor. I use SmugMug for the vast majority of my photos and wall art. I've always been satisfied with their prices and quality. However, you shouldn't feel limited to this option. Just a few other high-quality, yet affordable, printing services, include Shutterfly, Costco, Mpix, FedEx, and Artifact Uprising.
Pick up a frame or a set of frames for your new wall art! Michaels offers my all-time favorite Belmont frames line. We have dozens of Belmont frames in our own home. I've also used many Belmont frames for gift-giving over the years. You'll be hard-pressed to find a higher-quality frame at this price point. Belmont frames come in a variety of sizes, finishes, and colors. You'll find regular deals on all of Michaels' picture frames. I'm also linking my top frame picks from Amazon.
I do not receive any compensation for recommending specific printing and framing services and products beyond basic affiliate earnings. I only recommend the products and services that I use personally and return to time and time again.
[Disclaimer: There are a few affiliate links in this post. Thanks for your support!]
Are you displaying one or more of The Great Gatsby quotes art pieces in your home, library, classroom, or office?

I'd love to see your new decor! Tag your images #RoseClearfield on Instagram or Twitter or post a photo to my Facebook page.
Pin this post for easy access to The Great Gatsby quotes printables later!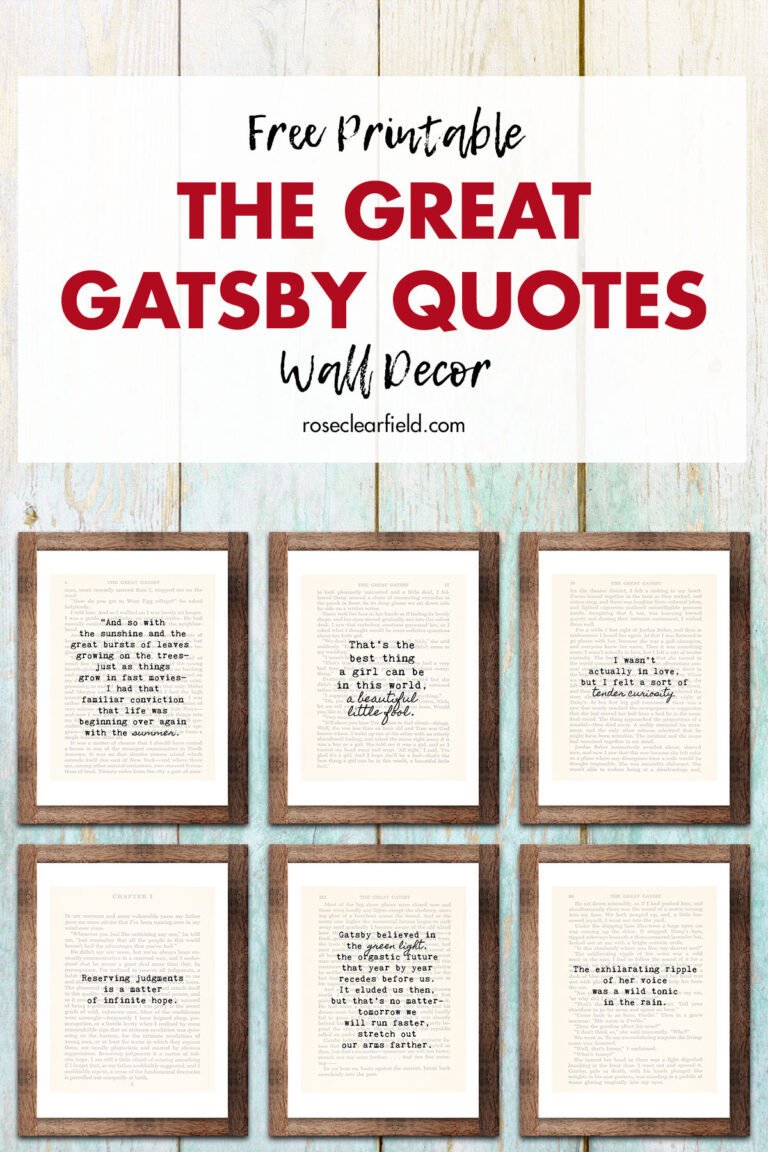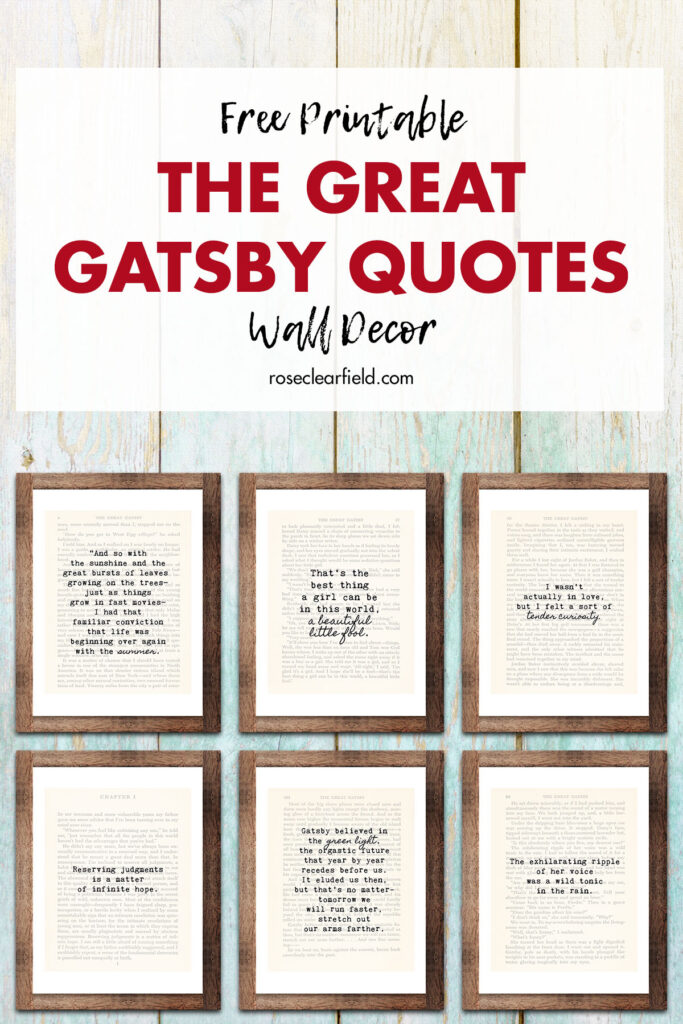 More free quotes printables: