One of the best sales ever starts this week: the Sephora VIB sale! I'm sharing my top Sephora picks that I recommend getting during the upcoming sale.
Even though we can't shop Sephora in person right now, we can still shop online! I know it seems 100% ridiculous to be excited about the Sephora VIB sale right now. But it's a little bright spot during a very difficult time.
Most of the time, earning points, getting a certain status, etc. at stores isn't worth the bother. Getting Sephora VIB status and shopping the Sephora VIB sales is one of the only store deals that I think it worth it at all.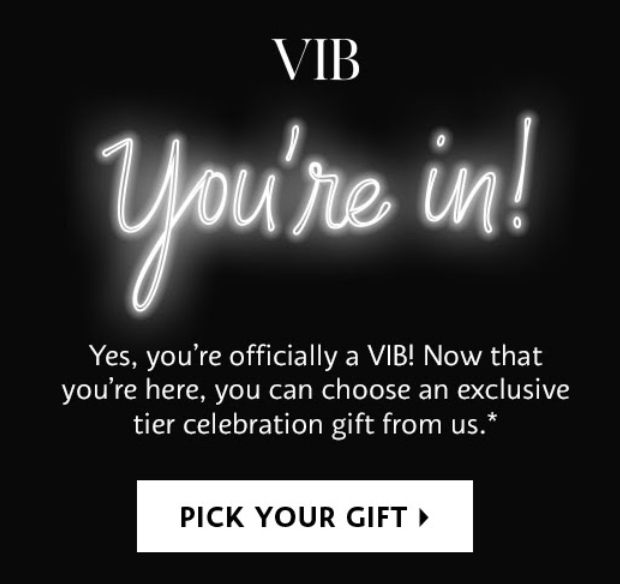 There are a couple of key reasons that I love Sephora VIB status.
You get 15% off everything during their annual spring and holiday VIB sales. Yes, everything. It's so rare to find sales on high-end beauty items, such as perfume. If you buy any high-end skincare and/or make-up products, it's worth waiting and stocking up during the sale.
You get really good rewards. The rewards you can get via the points you earn are similar to the beauty samples available through Nordstrom and similar retailers. Sephora also gives birthday rewards, which are even better. Past birthday rewards I've gotten have included travel-size Drunk Elephant moisturizer, Drunk Elephant skin cleanser, and Jo Malone cologne (more details about all of these items below).
If you buy even a couple of high-end beauty products, you'll gain VIB status. It's well worth it to shop for these products and other skincare and makeup items through Sephora to maintain said status.
My Sephora VIB sales picks are all items that I own personally and use weekly, if not daily. I'm only recommending the best of the best that are must-have skincare and makeup products. I have talked about most of these products in my favorites posts and have shared a few of them in my gift guides.
A quick note about my skin type: I have mild acne and moderate-severe rosacea. The products I use currently have helped my acne significantly and helped the overall appearance of my rosacea decently. It's very rare that I have breakouts these days. I do still have large patches of rosacea. The rosacea appearance hasn't changed much, but I am able to even out my skin tone better than I ever have before.
The products I'm recommending may or may not be a great fit for your skin type, complexion, etc. Read the product descriptions carefully to make informed purchase decisions.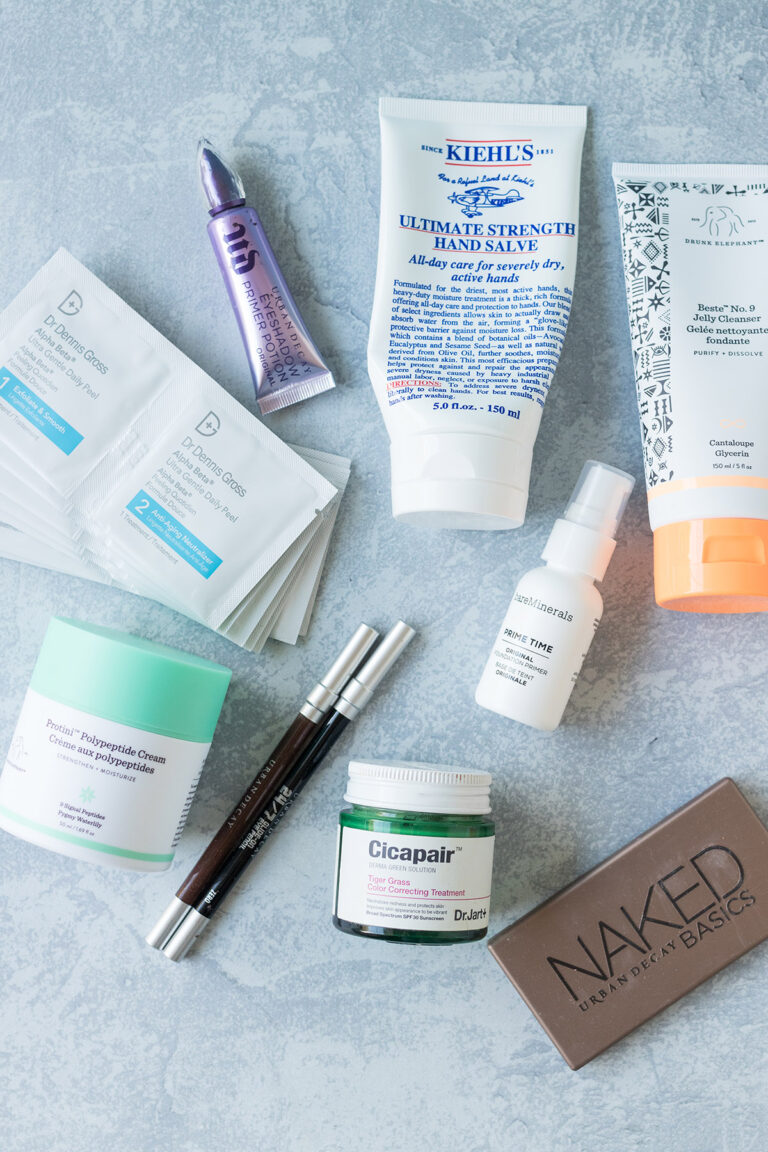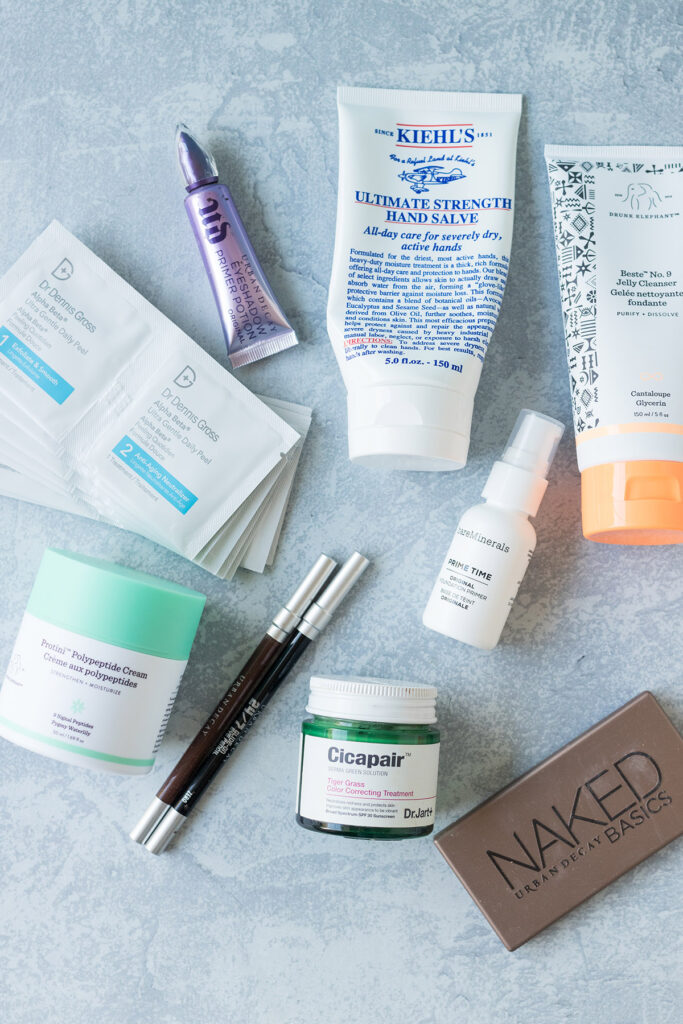 My Sephora VIB sale picks
Drunk Elephant Beste No. 9 Jelly Cleanser
Drunk Elephant products have an amazing reputation and with good reason. I've only tried a couple of them thus far and been so happy with both. The first is the Drunk Elephant Beste No. 9 Jelly Cleanser. I am very picky about skin cleansers, as I don't want anything drying that leaves my skin red. The Beste No. 9 Jelly cleanser is perfect. It doesn't smell too strong, it washes off easily, and it leaves my skin refreshed and moisturized.
Drunk Elephant Protini Polypeptide Moisturizer
The second Drunk Elephant product I use regularly is the Drunk Elephant Protini Polypeptide Moisturizer. Again, I am picky about moisturizers. This is the only moisturizer I use besides Cetaphil moisturizers. Generally, I rotate the Protini Polypeptide Moisturizer with a general Cetaphil moisturizer in the morning and then use a Cetaphil redness treatment moisturizer at night.
My only complaint about the Protini Polypeptide Moisturizer is the container. When I first tried the moisturizer, I got a trial size, which came in a basic jar. It allowed you to use every last bit of product. If you click over to the product page, you'll see how the full-size version has a pump. Once it's done pumping, you can't get any more product, even those there's probably more product in there.
Dr. Dennis Gross Skincare Alpha Beta Ultra Gentle Daily Peel for Sensitive Skin
Dr. Dennis Gross Skincare Alpha Beta Ultra Gentle Daily Peel for Sensitive Skin is the reason I started shopping regularly at Sephora. It's also the reason I will never lose my VIB status, as buying this product alone ensures I meet that number.
The daily peels have been a complete game-changer for me. They've totally changed the texture of my skin for the better and have helped me break out significantly less. They are pricey but well worth every penny.
I have only used the Sensitive Skin version, and I only use it every other day. I think that my skin could handle more frequent use and/or the regular version. But this version and frequency has worked very well, so I haven't wanted to mess with it.
SUNDAY RILEY Good Genes All-In-One Lactic Acid Treatment
I know so many people who have raved about the SUNDAY RILEY Good Genes all-in-one lactic acid treatment for years. I finally took a chance and picked it up during the last VIB sale. As previously stated, the Dr. Dennis Gross peels have been the game changer daily face product for me. I wasn't looking to get rid of them when I tried Good Genes. For the past six months or so, I've been using a three-day schedule at night with these two products where I take off the third day and don't use any product.
The schedule has worked pretty well. Good Genes is definitely a wash off after 15 minutes product for me, as opposed to leave in all night. It actually seems to be helping my rosacea, which is shocking to me, because many people feel like lactic acid just contributes to redness. I'm not ready to write rave reviews about how it cured all my rosacea. But it seems to be helping, which is more than I can say for literally every other treatment I've tried over the past decade.
Smashbox The Original Photo Finish Smooth & Blur Oil-Free Primer
Foundation primer is one of those products that you don't know you need until you start using it. I was extremely skeptical, but now I can't imagine not using it. I wear foundation every single day, even when I don't wear other makeup. So I go through a lot of Smashbox The Original Photo Finish Smooth & Blur Oil-Free Primer.
I have used less expensive foundation primers and do like the Smashbox better than anything else I've tried thus far. It goes on more smoothly. I also like the container it comes in a lot better. I've had other primers with pump mechanisms that always break well before you're finished with the product.
Dr. Jart+ Cicapair Tiger Grass Color Correcting Treatment SPF-30
As I've dealt with varying levels of rosacea most of my adult life, I've tried multiple color-correcting treatments over the years. Dr. Jart+ Cicapair Tiger Grass Color Correcting Treatment SPF-30 is the only one that really works. If you have any sort of significant rosacea or general redness issue, it helps a lot. Dr. Jart+ is pricy, but this product goes a long way. The 1.7 fl. oz. size will easily last you a year, even with liberal daily use.
I always use the color-correcting treatment after moisturizer and foundation primer and before foundation. The layering effect is perfect for this color-correcting treatment. It goes on so smoothly.
Jo Malone Cologne
Jo Malone cologne is the only perfume/cologne that I love. I think that most perfumes are much too strong and chemically scented. (I'm also still stuck in 2004 and have never gotten over Bath 'n Body Works' Japanese Cherry Blossom body spray.) I wear Peony & Blush Suede in the spring and summer and Wood Sage & Sea Salt in the fall and winter. Her scents layer really well for endless perfume combinations.
Kopari Coconut Crush Scrub
I know you're all sick of me talking about Kopari Coconut Crush Scrub, but I have to give it just one more shoutout here. It really is the best sugar scrub I've ever used. The smell is amazing, not too strong or sweet, and it leaves your skin so soft. You can buy it elsewhere, but the price is competitive at Sephora, so it's worth picking up during the sale.
Sephora carries the entire Kopari product line. The sugar scrub is the only one I use and can recommend personally. But their products come highly recommended to me by numerous people and are extremely well rated. The VIB sale is the perfect time to pick up one or two more Kopari products.
Kiehl's Ultimate Strength Hand Salve
I actually don't talk about the Kiehl's Ulitmate Strength Hand Salve in my top 5 favorite products for dry hands posts, as it's something that I started using after writing that post. I have mentioned it in my favorites. With the current state of the world, like everyone else, I'm washing my hands more than ever. I struggle with really dry hands all winter (hence the dry hands products post), and I've never really moved past that this year.
Currently, I alternate Kiehl's and Weleda Skin Food. Skin Food is stronger but also greasier and has a much stronger smell. Kiehl's is more heavy-duty than anything else I use, so it works well to switch between the two products.
NARS Pro-Prime Smudge Proof Eyeshadow Base
The NARS Pro-Prime Smudge Proof Eyeshadow Base does exactly what it's supposed to do. I have tried less expensive eyeshadow primers and wasn't convinced it was worth spending more on this type of product. But I picked up this item during the last VIB sale and am now convinced. It is so much smoother and makes eyeshadow blending so much easier than anything else I've used previously.
Urban Decay Naked 3 Palette
Urban Decay has a now discontinued smoky eye palette that is my absolute favorite palette ever. I've never used a palette as much as I've used their smoky eye palette. It's so versatile and works well for daily wear and special occasions.
The Urban Decay Naked 3 palette is the closest thing they offer to it right now. I own several Urban Decay palettes and generally love their colors and blending capability. For a large palette at this price point, you'll be hard-pressed to find something better quality that you use so extensively.
The Naked Basics 2 palette is what's pictured in my products photos. For a smaller palette for everyday use, it's perfect.
Urban Decay 24/7 Glide-On Eye Pencil
The Urban Decay 24/7 Glide-On Eye Pencil is my go-to eye-shadow pencil. They last a long time and are pretty easy to use, even for someone like me who doesn't wear a lot of makeup. I own multiple pencils but use the whiskey color by far the most. There are about three dozen colors/finishes to choose from, including several glitter finishes.
Urban Decay Grind House pencil sharpener
If you use eye pencils regularly, most likely you already own a beauty pencil sharpener. If not or if you're in need of a new one, the VIB sale is the perfect time to pick up an Urban Decay Grind House pencil sharpener. You can't beat the price point. I've been using the same one for probably three or four years with zero issues.
ILIA Limitless Lash Lengthening Mascara
I've tried multiple very well-rated mascaras over the years and always been underwhelmed. Most mascara clumps so easily, and it's impossible to get all of it off. ILIA limitless lash lengthening mascara is the best I've tried yet. I have pretty good lashes and just want mascara to give them a little boost. As such, the wand that comes with this mascara is overkill for me. But if you have thin lashes or really want a more dramatic look, it's amazing. I use a disposable mascara wand, which works great.
Lancôme Bi-Facil Double-Action Eye Makeup Remover
The other reason I've been more excited about mascara this year is because I started using the Lancôme Bi-Facil Double-Action Eye Makeup Remover. It is literally the only makeup remover I've ever used that actually works. I know that sounds ridiculous. But I've used several (yes, cheaper) brands, and they leave so much makeup behind, even with several applications. Lancôme is far and away the best. If you struggle with this issue, I promise it will be a complete game-changer.
Are you signed up for Rakuten? Formerly Ebates, Rakuten is one of the best ways to save money on products you already purchase online. Sign up today to save even more during the Sephora VIB sale!
[Disclaimer: Sephora didn't sponsor me to write this post. The product links are affiliate links. Availability is subject to change without notice. As always, all opinions are 100% my own. Thanks for your support!]
What are your favorite Sephora products? What are you shopping for during this VIB sale?
Tell me all about your product picks in the comments!
More product recommendations: