I'm sharing just a few of our family highlights from the past month!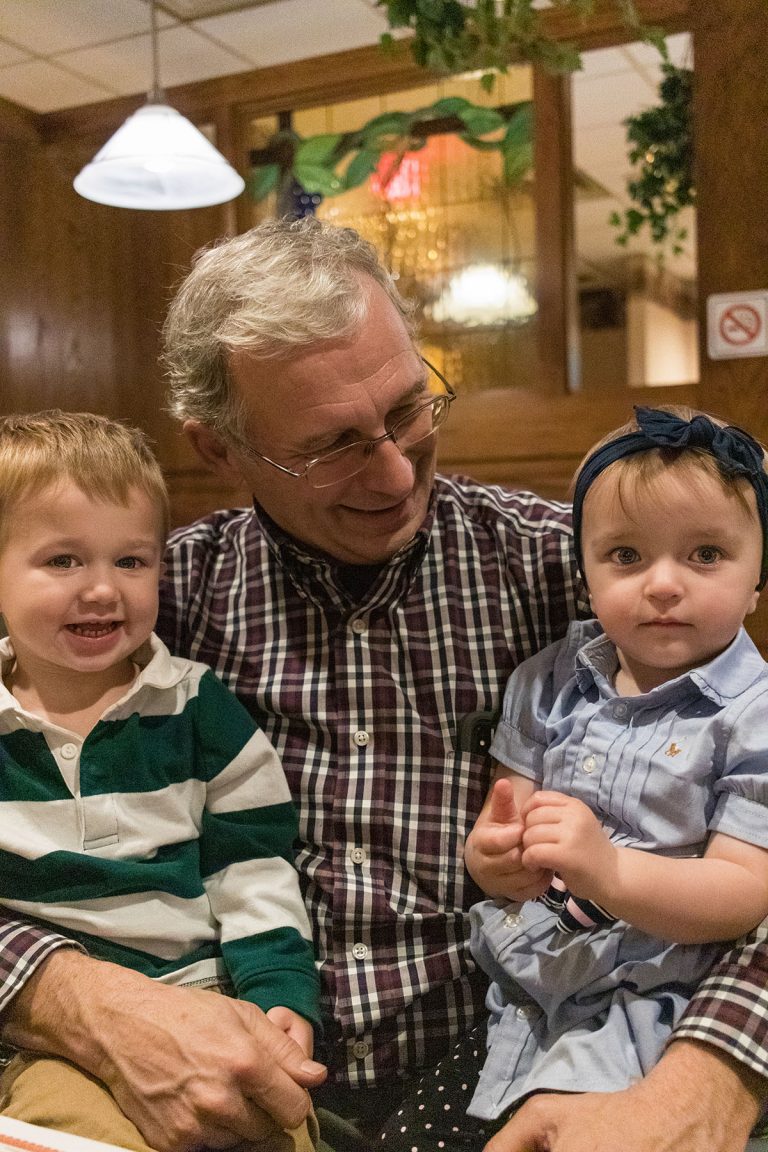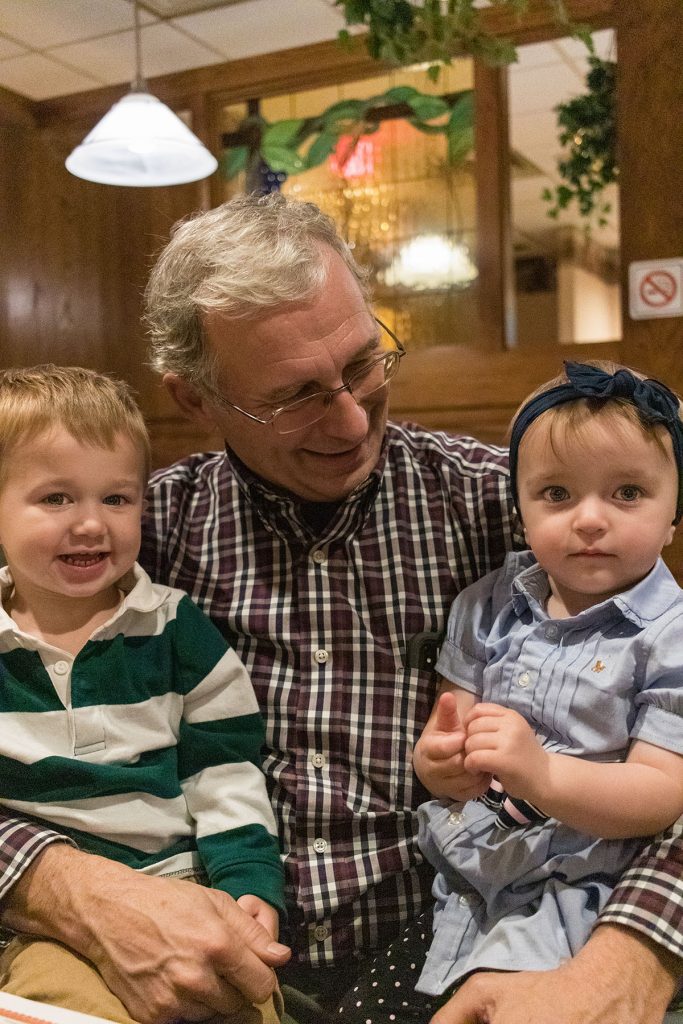 We kicked off November with a couple of family meals: first, lunch with Tommy's birth mom and some of her family and then a couple of days later, dinner to celebrate Jake's dad's birthday. I know that you're all excited about a new picture of Grandpa ("Bubba") holding two babies (I last shared one in the July update).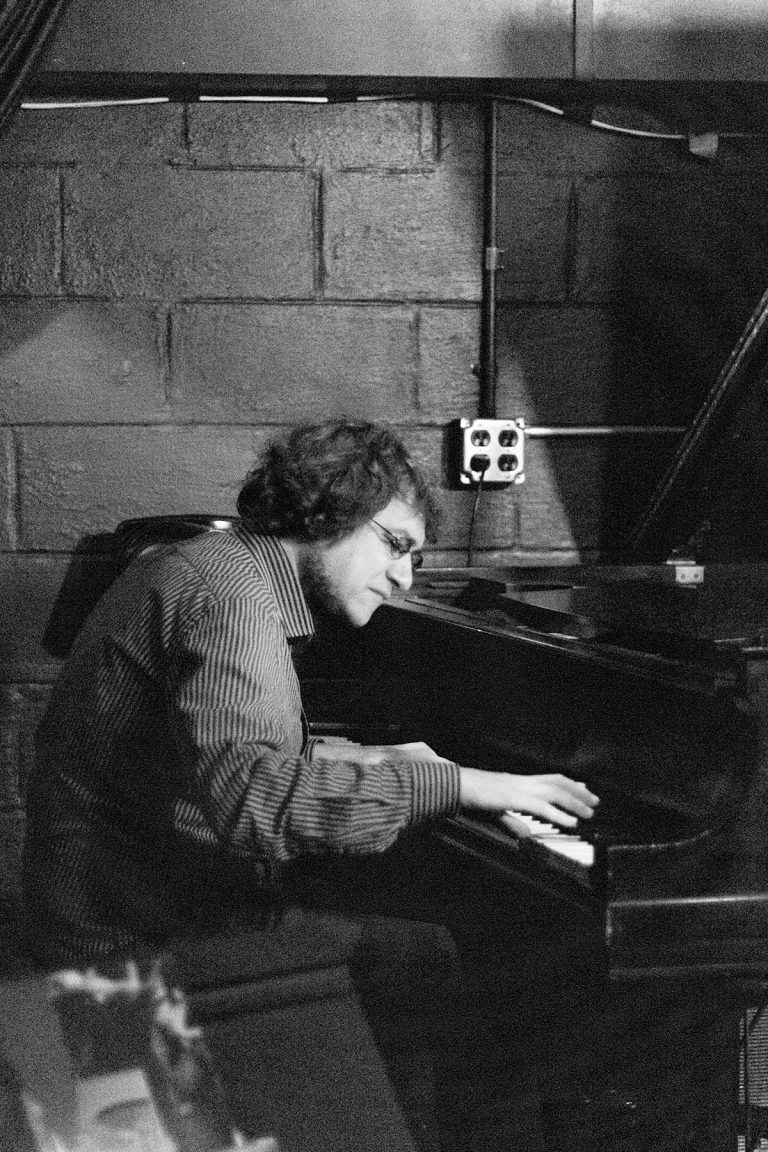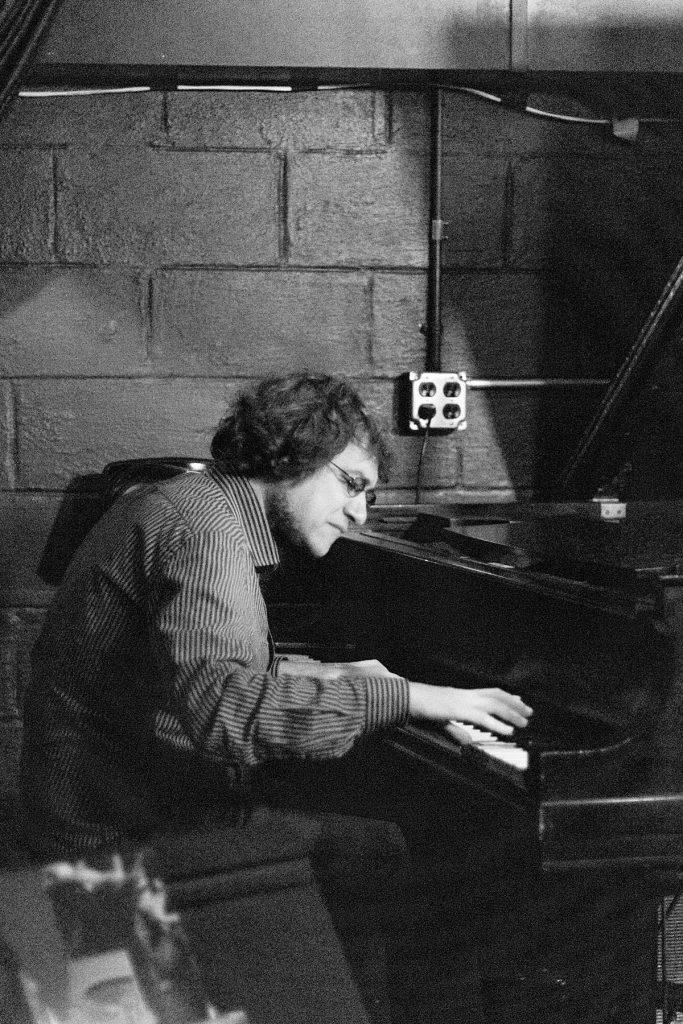 We got my parents Hamilton tickets as an early Christmas present. It happened to work out that my brother was playing in Milwaukee a different night that same weekend as part of the release for his newest album. Jake stayed back with Tommy, so I was able to go to the show with my parents, which was amazing.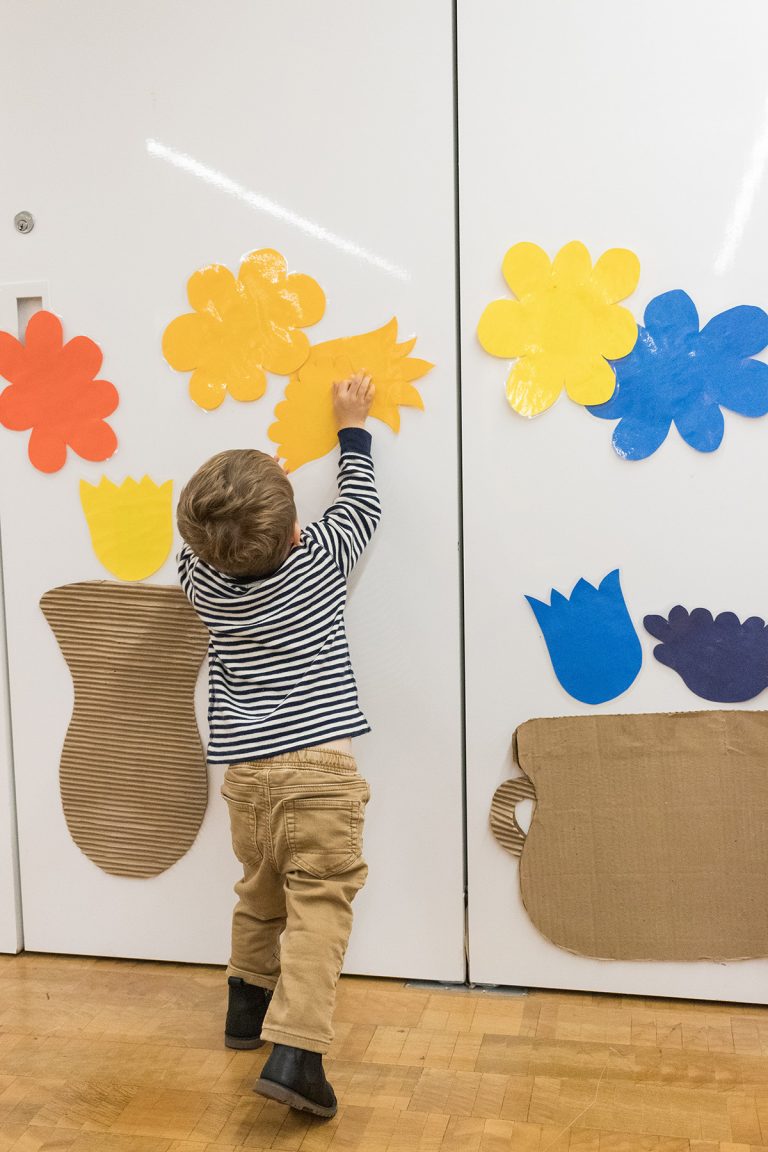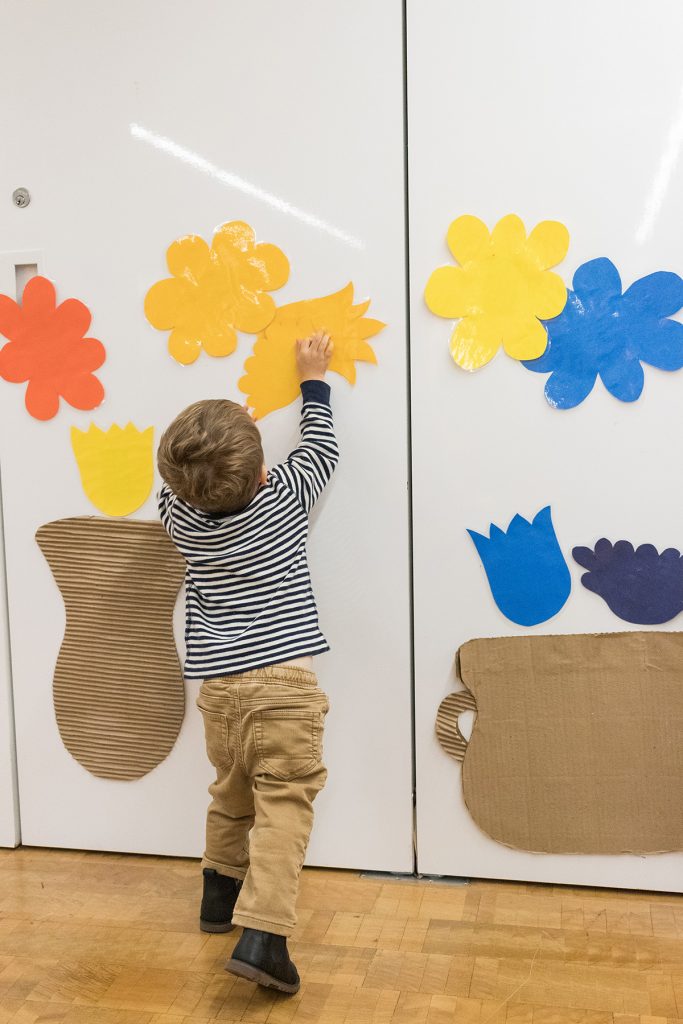 Then the next day we all met up with them at the art museum for lunch and to check out a few exhibits and of course, make a stop in the kids' area.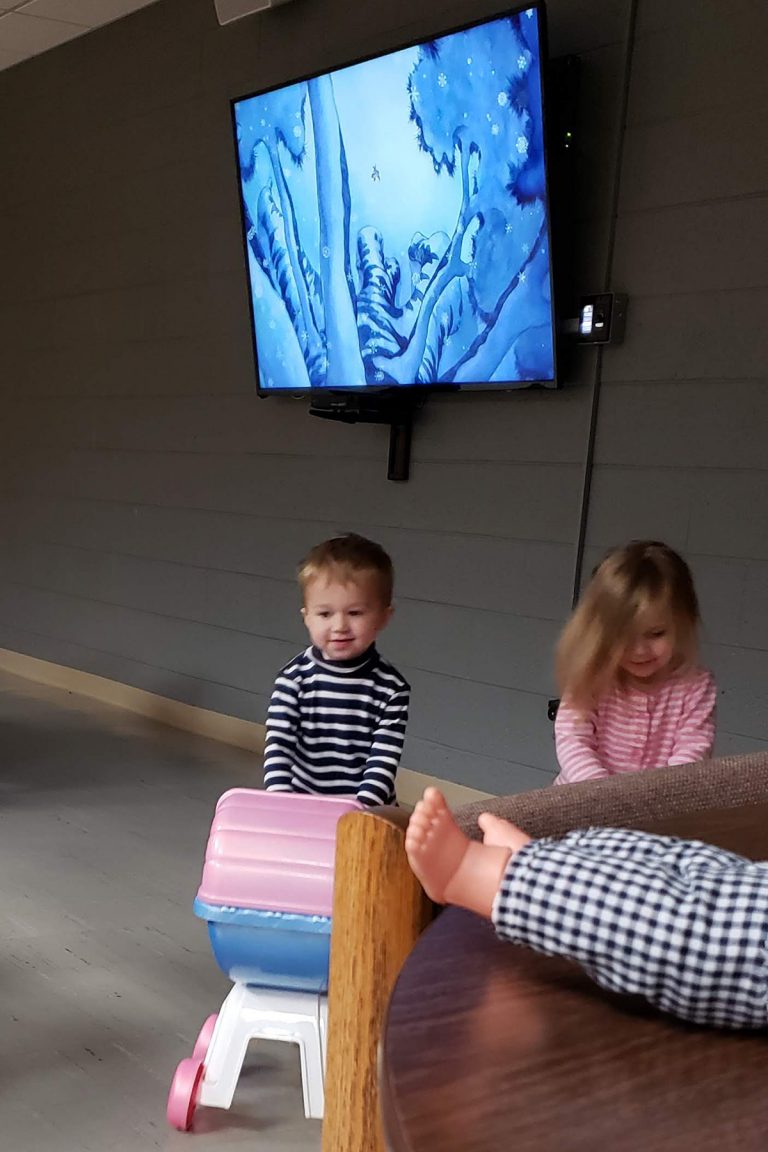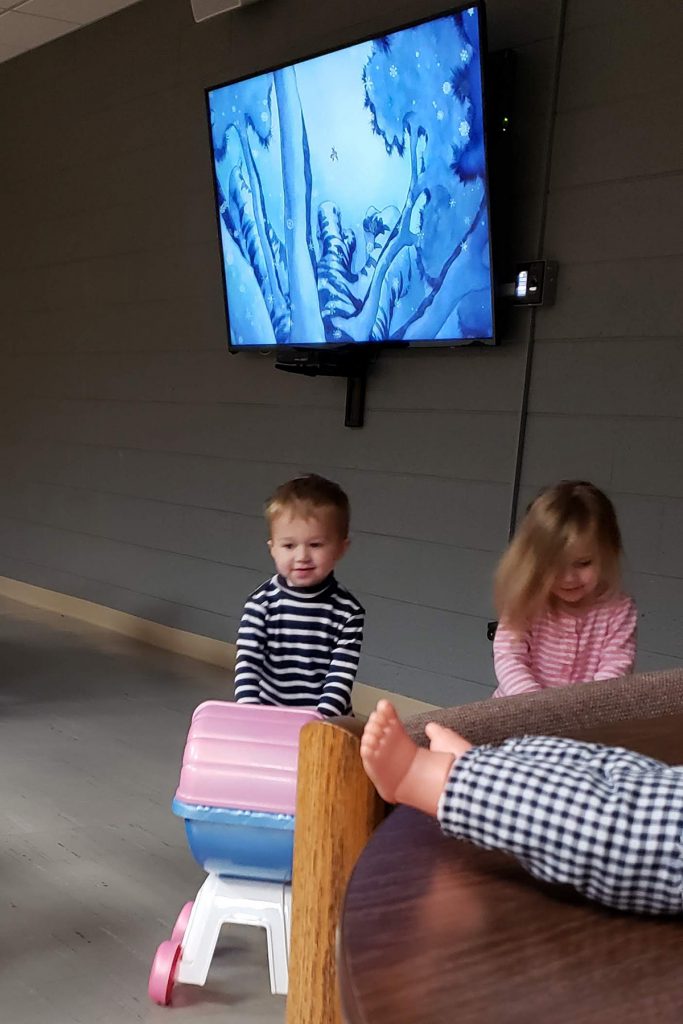 Jake took a few days off work to attend a professional conference in San Antonio. Usually, I tag along for conferences (like New Orleans in 2016), and we even brought Tommy along last year to Washington D.C. But I wasn't really feeling it this year, especially since I've already been to San Antonio a couple of times.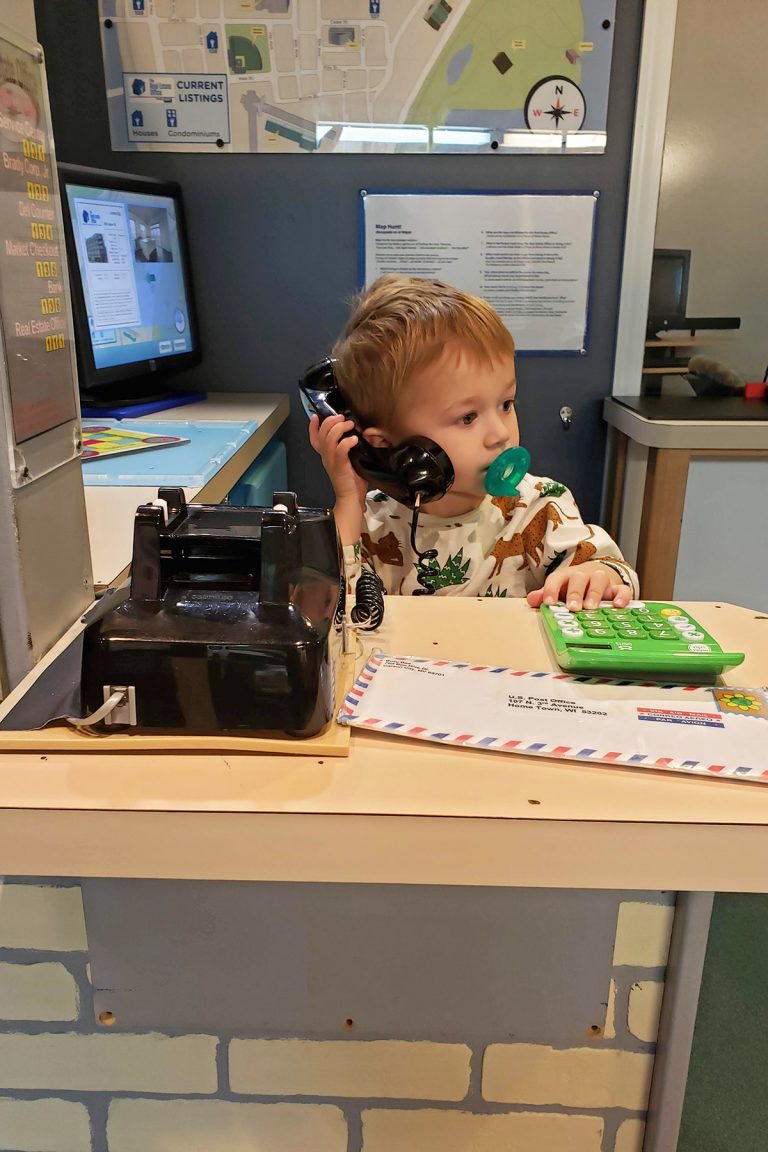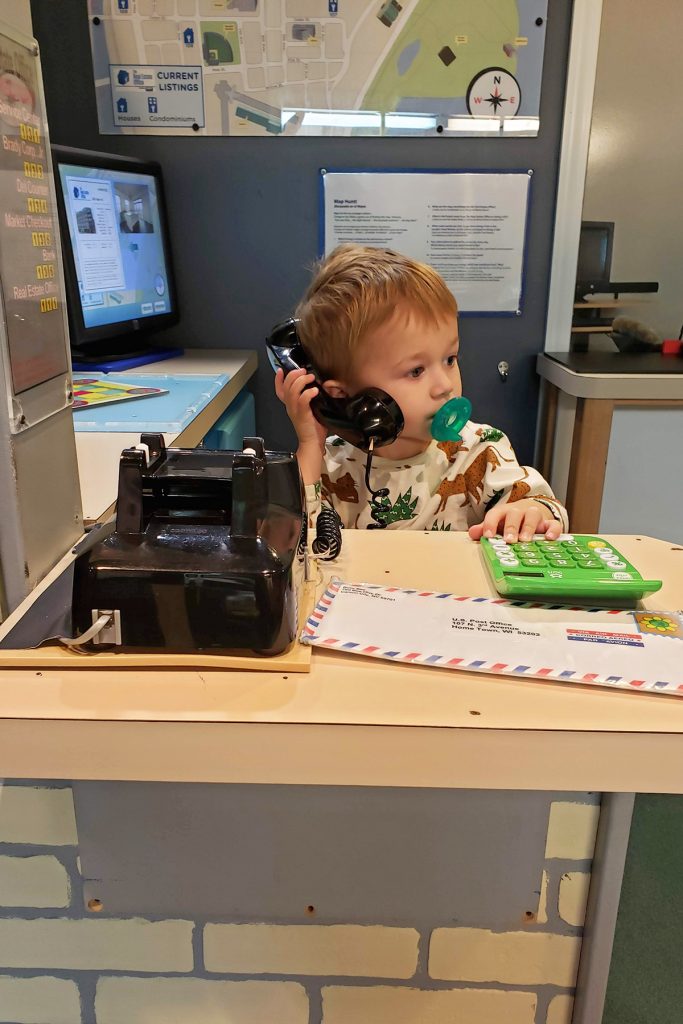 So Tommy and I stayed behind, which meant that he got to go to his normal classes and activities. We also had an adoption support group event that weekend, and we fit in a play date with a friend and her daughter at Betty Brinn. My time without Jake included a lot of other exciting events like making vegetarian dinners he wouldn't want to eat, staying up past midnight every night to work on tons of blog posts, finally learning Gutenberg, and falling asleep to Seinfeld reruns.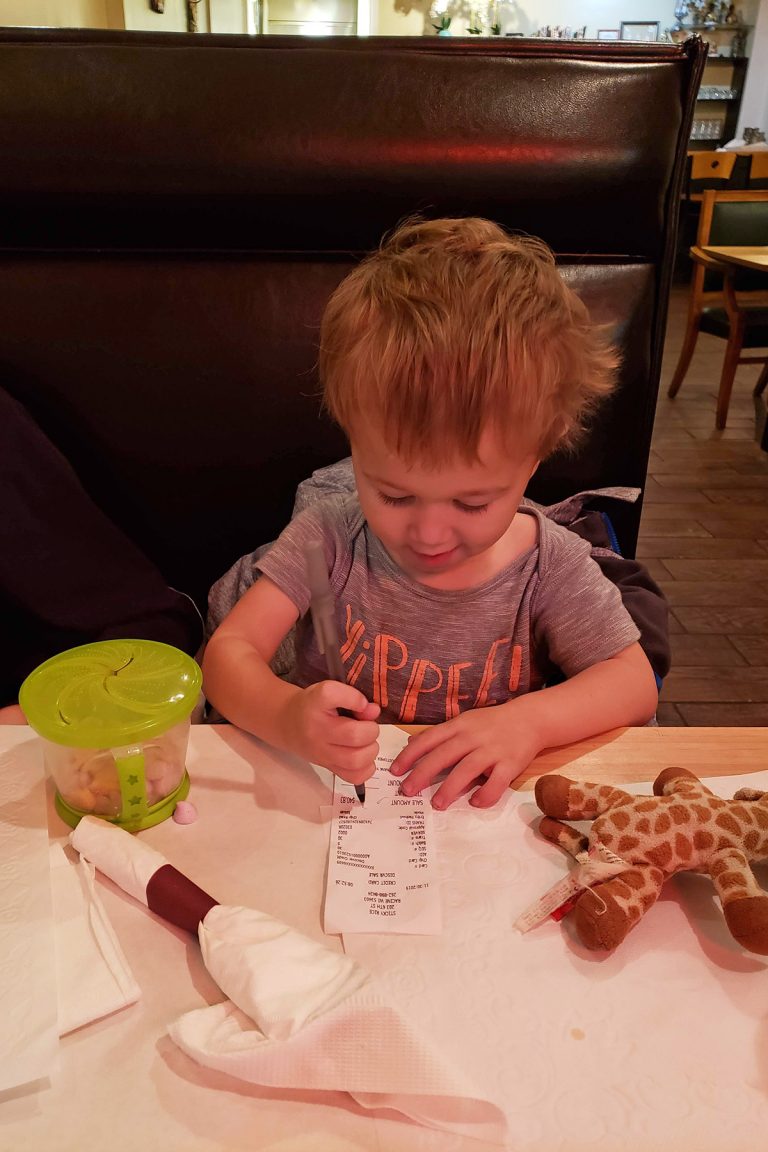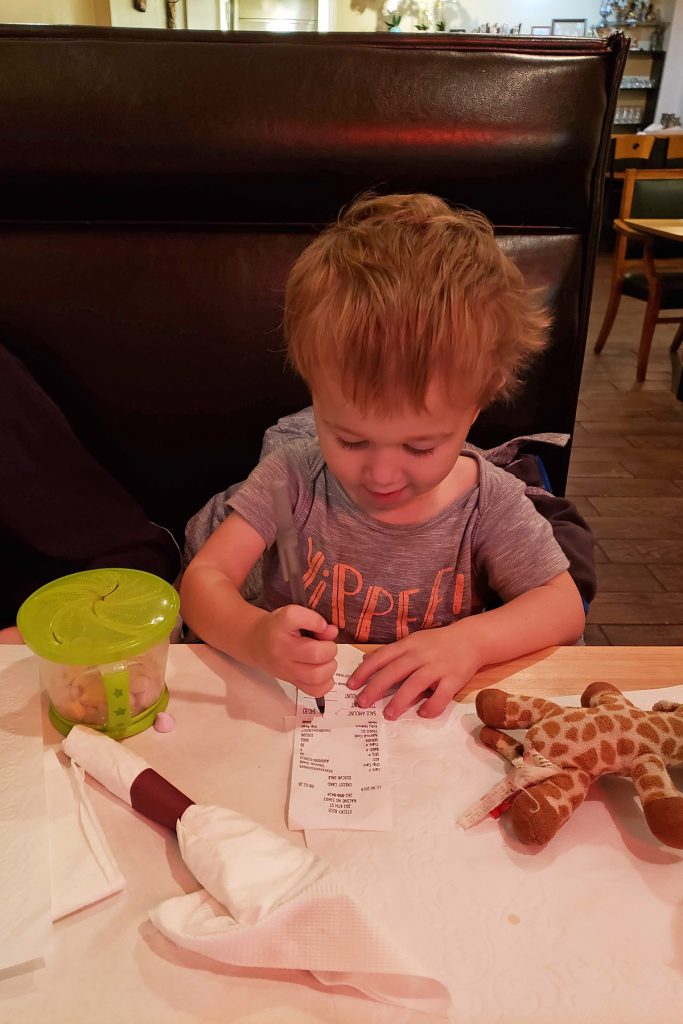 Of course, we wrapped up the month with Thanksgiving. Jake is on call the whole week of Thanksgiving (and then takes off the week of Christmas and New Year's), so our Thanksgiving tends to be pretty low-key. Now that my brother and his wife live in Paris, it's just my parents visiting. They came up for a few days this year. We saw the Lantern Festival again with some of Jake's family, and then my parents babysat one of the nights while we got out to our next Broadway show: The Band's Visit. After three days with Tommy, my parents now understand my love/hate relationship with Peppa Pig and why I've watched very little other TV in the past few months.
People are always curious about what I make for Thanksgiving and impressed that I do the cooking myself. The menu is pretty basic, I'm only cooking for five people, and I do have my parents to help cook and watch Tommy. This year, the menu consisted of the following: slow cooker turkey breast (and stovetop gravy), classic stuffing, sweet potatoes (without the topping), roasted broccoli (I detail how I make it in my ramen recipe post), cranberry sauce, and rolls. I made pumpkin pie and apple pie (Mark Bittman's recipe from How to Cook Everything) because one kind of potatoes and two kinds of pie sounds about right. We also threw a couple of steaks on the grill to go alongside the turkey as Jake and I don't love turkey and enjoy it a lot more alongside another meat.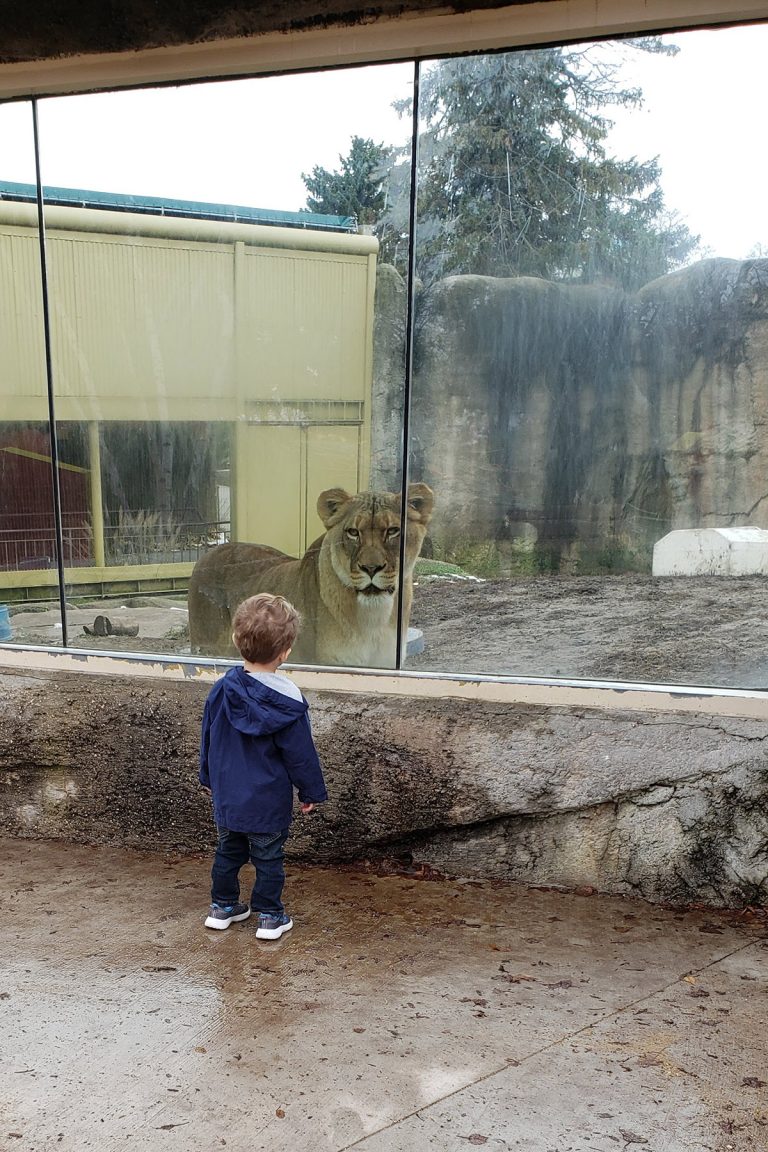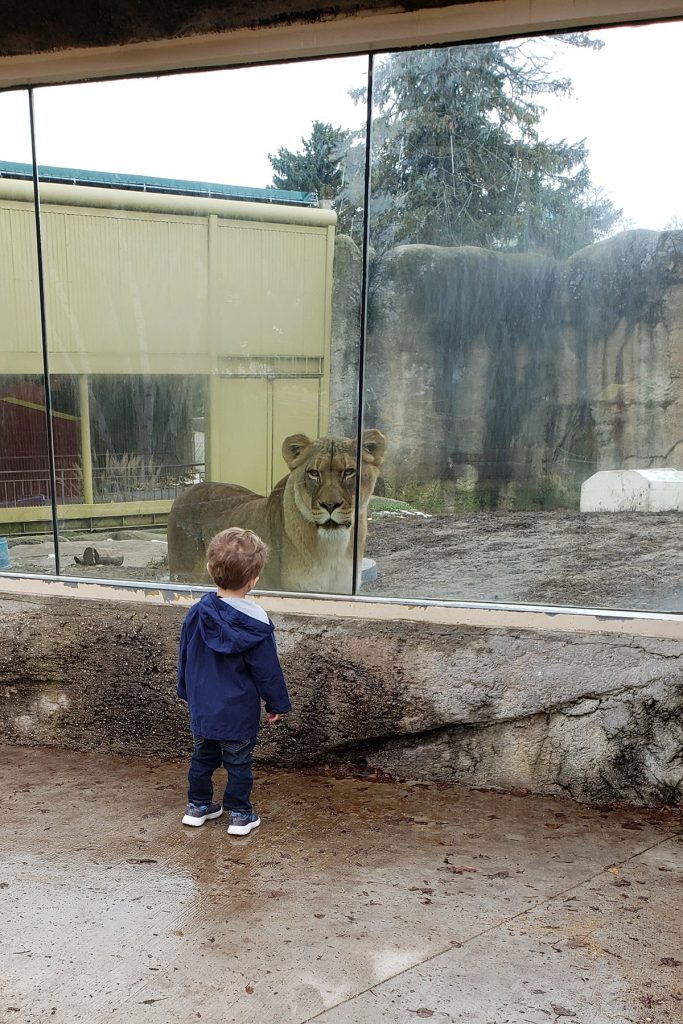 Tommy is frequently putting together three- and four-word sentences. It's fun to watch him comprehend stories and see him start making more connections, remembering more, and talking about more events from one day to the next. For example, he talks all week about how he kicks in the water during his swim class. He is already so excited about Christmas and says "ho ho ho" every time he sees something Christmas related.
We didn't put up our tree until the beginning of December, so I'll be sharing more about our holiday decorations and other holiday happenings next month.
Head to the family section of the blog for all of my Tommy baby toddler/updates, general family updates, and other family happenings.